33 questions girls are afraid to ask guys they know in person
Many girls get extremely intimidated and scared to ask guys personal and straightforward questions when they are still in the talking stage. This is because they don't want to sound aggressive and nosy. However, dating is about getting to know someone, so these questions will need to be asked at some point. Discover questions girls are afraid to ask guys they know in person.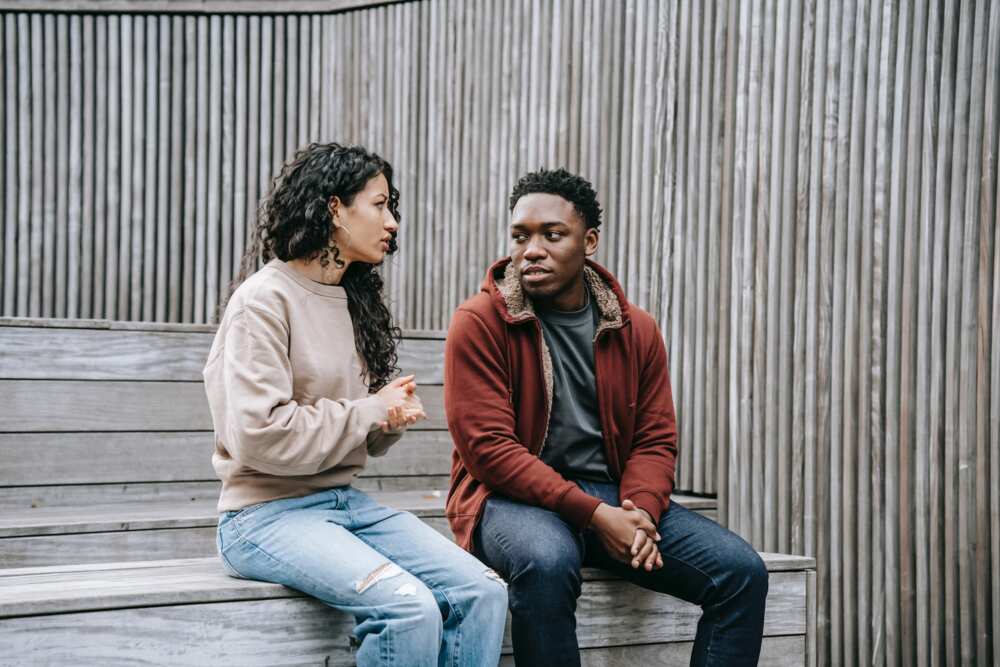 What are the questions that girls are afraid to ask guys? Women like asking questions because they want to know what they are getting into before becoming emotionally attached. However, there are many profound questions they are afraid to ask guys because they don't want to appear pushy and scare them away. Some of these questions centre around relationships, the man's body, and private moments.
Questions girls are afraid to ask guys
Questions are a great way to initiate conversations and understand each other. Here are some of the most common questions girls have always wanted to ask guys but they have never felt comfortable doing so for whatever reason.
1. Do you want to get married?
When it comes to dating and relationships, everyone has different expectations. It might be helpful to find out if your partner envisions you as their future spouse or if they do not intend to marry.
2. What's the most attractive feature of a girl?
Men have different versions of what makes a woman look beautiful. Many guys might focus on specific features of women, such as face, hair, makeup, and clothes, while others don't really pay much attention.
3. What's the biggest turn-off for you?
Every guy is different and might be turned on or off by entirely different things. Still, mustering the courage to ask about it might be hard for some people.
4. What do you think about girls making the first move?
Generally, men make the first move on a lady they fancy. However, a girl can get attracted to a guy she wants but does not dare to make the first move on him. The truth is, men often find it attractive when a woman approaches them first.
5. What is your relationship history?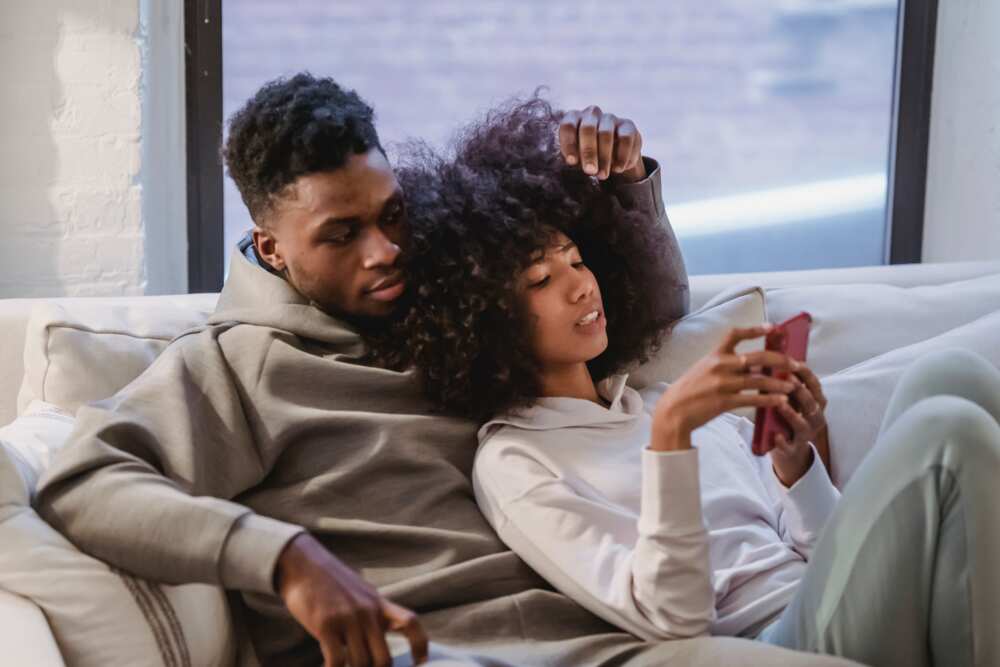 Girls may feel awkward at first when asking this question, but it's also perfectly healthy to talk about past relationships if it's done in a conscious way. It can help you understand each other better when you share these things and can alleviate any fears you might have.
6. What is your ideal woman?
Every man looks for a perfect woman even though the exact things they want in a woman vary. In general, men want usually someone with a good personality, light-hearted, with a sense of humor, and attractive.
7. How can you tell if a guy is interested in you?
You may think you may know a guy's true feelings toward you, but then they go and do something hurtful that leaves you in the dust. That's why figuring out exactly how to tell if a guy likes you can help you read between the lines and figure out exactly where you two stand.
8. Why did you break up with your ex-girlfriend?
This question can be seen as prying into personal matters, and the girl may be worried about making the guy feel uncomfortable or bringing up painful memories. However, learning about your partner's past can come in handy when it comes to keeping your relationship healthy.
9. Do you prefer girls with or without makeup?
Generally, guys prefer women with very little or no makeup. Some girls may not want to reveal that they are wearing makeup, and asking the question could draw attention and fear of rejection or judgment to it.
10. How do you feel about periods?
This is one of the embarrassing questions to ask a guy since some may feel uncomfortable discussing periods with girls, while others may be understanding and supportive.
11. Do you like getting texts throughout the day?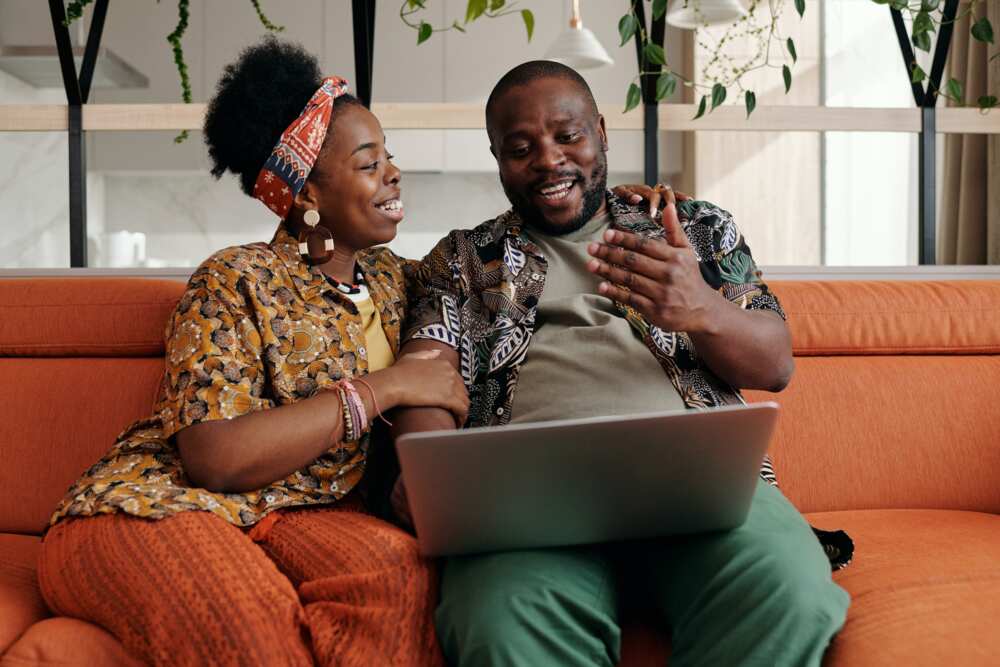 There's nothing wrong with messaging your guy, but everyone has a preference on how much contact they want. This can sometimes depend on how introverted or extroverted your partner is.
12. Who should pay on the first date?
This is often a contested topic between people. Thus, it's important to know where your potential partner stands on this before going on the first date. Usually, men are up for paying, but you never know.
14. Can you forgive someone for cheating?
When infidelity happens in a relationship, it can be challenging for a guy to decide what to do next. Even though not many people would admit being okay with cheating, knowing your partner's opinion is still great.
15. Do you believe in love?
Most of the time, situations may arise and cause instances that may make your partner question their position in your life. Being assured that your partner feels the same way about you is one way to cement a relationship.
16. How long does it take for you to commit?
Every man is different, but it often takes 2 to 4 months to get into a committed relationship. This amount of time allows two people to get to know each other on a deeper level and see if they are compatible.
17. What makes you happy in relationships?
The secret is that men's happiness in a relationship depends largely on whether their partners are happy and specifically happy with them.
18. How many women have you slept with?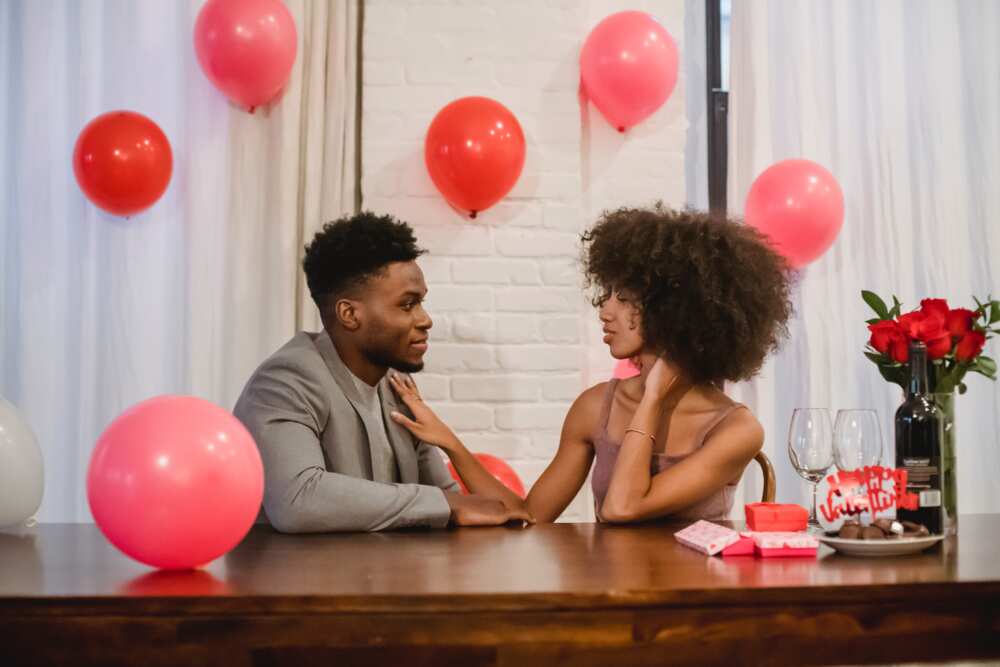 This is one of the questions that can incite so much anxiety, curiosity, and potential discomfort in a new relationship. It's wise for you to analyze your reasons for asking, but there's no need to get super serious or anxious when you broach something like this.
19. Do you believe in love at first sight?
Sometimes all it takes is one look at a person to all in love. However, not everyone believes in that. Finding out whether your partner fell head over heels for you the moment they saw you can be scary, but it will also boost your confidence if your assumptions are correct.
20. What part of a woman's body do you like to please the most?
Men enjoy pleasing their partner because they get pleasure out of making her feel good. Most men will say they like to please the part of the woman's body that gives her the most pleasure.
21. How do you feel about your girlfriend having mostly male friends?
Some guys hate their girlfriends having male friends because they are suspicious of other men. Notably, if your guy cares about you, he won't try to change you, and he won't feel the need to dictate your friendships.
22. Why aren't guys more in touch with their feelings?
Many men don't show their emotions because they're afraid of the repercussions. Some guys are also just more rational and pragmatic, preferring facts and logic to feelings.
23. What is your greatest sexual fantasy?
Sexual fantasies are about pushing boundaries and doing things outside the norm, and men love excitement. However, women often don't ask this question since they feel they would leave a wrong impression.
24. Do you have a clothing preference for girls you date?
Everyone has their own unique tastes and preferences, and what one person finds attractive may not be the same for someone else. Most guys like it when girls dress well and look put together in outfits that show confidence, whether in dresses or jeans.
25. What's the perfect date for you?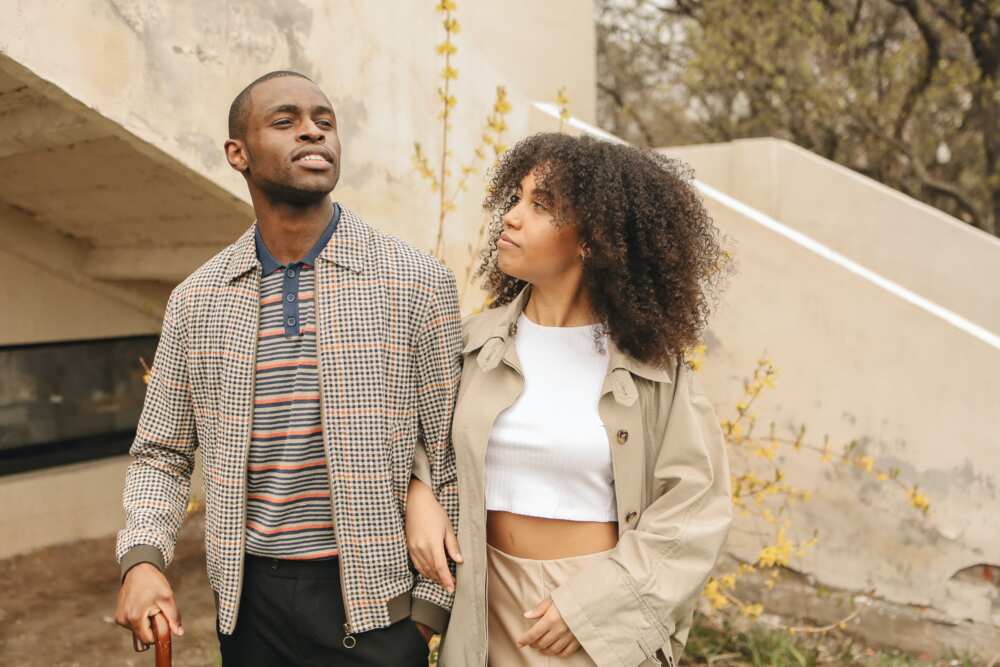 A good date is one that facilitates conversation and lets you get to know your date better. Some guys prefer a romantic candlelit dinner, while others prefer a fun and adventurous outdoor activity.
26. When do you think it's the right time to introduce your girlfriend to your parents?
While each romantic relationship moves at its own pace, it is recommended to wait about three months from when you first started dating to introduce your partner to family members.
27. Are you the romantic type?
Men are romantic with the right woman. If he's deeply attracted to you, he might regularly offer small displays of affection, whether that's through acts of service, words of affirmation, or other sweet gestures.
28. Does it bother you when women take long to get ready?
Ladies may feel self-conscious about the amount of time they take to get ready. Nevertheless, they want to make a good impression on the person they meet, whether on a date or in a professional setting, and you can't rush perfection.
29. Do you want to have kids?
Both partners need to have an open and honest discussion about their thoughts on children to avoid any misunderstandings or disappointment down the line. Although, some women may worry that bringing up the topic about kids may be too early in the relationship.
30. Is sex always on your mind?
Generally, men think about sex much more than women do. For men, sexual connection is often necessary to feel safe enough for emotional vulnerability. Ultimately, male sexual drive in a relationship is another path toward love.
31. Do guys brag about their girls with their friends?
Some guys may brag about their girlfriends with their friends, while others may choose to keep their relationship private. It ultimately depends on the individual's personality and the nature of their relationship.
32. Do guys value compliments as much as girls do?
Most guys crave for compliments just as girls do. However, some guys may feel uncomfortable or unsure how to respond to compliments, mainly if they are not used to receiving them.
33. What is essential for sexual compatibility?
Sexual compatibility is a personal matter that can be challenging to discuss, but it's important to ensure that both partners are satisfied and happy in the relationship.
Have you ever thought about the questions girls are afraid to ask guys they know in person? There are plenty of questions girls are scared to ask guys because they fear expressing their true feelings. The above-listed questions will come in handy if you want to understand what goes on inside a guy's head.
Legit.ng recently published 100+ interesting questions to ask a girl over text to get to know her. If you want to get a girl's attention, makings her feel special is the best way to do it. Knowing some interesting questions to ask a girl over text is a great way to achieve your aim and get the conversation flowing quickly.
Starting the conversation off right is often the toughest struggle when texting the girl you fancy. If you are still trying to figure out where to start to create that balance, here are interesting questions to ask a girl over text to know her better without offending her.
Source: Legit.ng