Jasmine Guy bio: age, parents, net worth, husband, daughter
Grey's Anatomy is among the longest-running drama TV series. Jasmine Guy is one of the cast members on the show with a recurring role as Gemma. She has had roles in other TV shows like A Different World, Dead Like Me and The Vampire Diaries. The actress is also a singer, dancer, and director.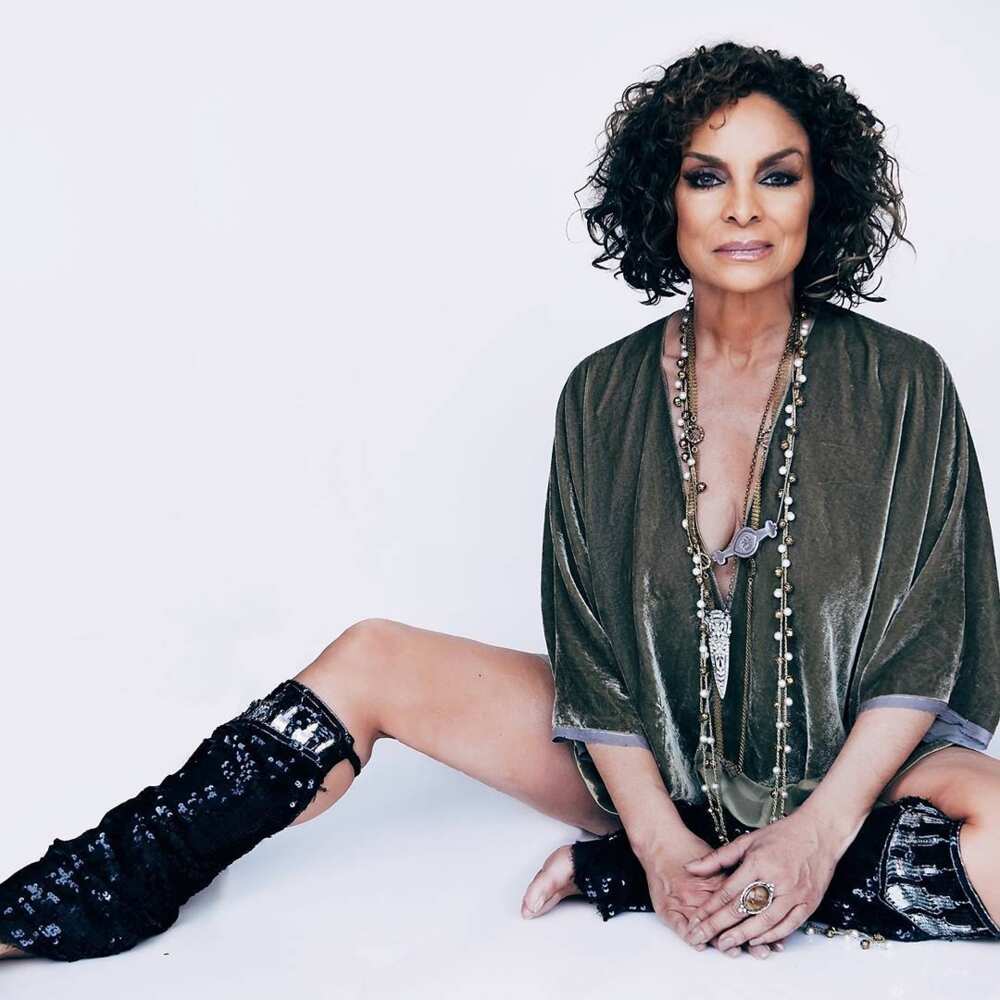 For her role in A Different World, she won six consecutive NAACP Image Awards from 1990 to 1995. She starred alongside Kadeem Hardison, Lisa Bonet, Dawnn Lewis, and Jada Pinkett Smith in this show. Jasmine Guy and Kadeem Hardison went on to appear together in School Daze and The Christmas Pact.
Profile summary
Name: Jasmine Guy
Place of birth: Boston, Massachusetts, United States
Date of birth: March 10, 1962
Age: 58 years old
Alma mater: North Atlanta High School
Nationality: American
Height: 1.57 m
Weight: 59 kg
Ex-spouse: Terrence Duckett (m. 1998- 2008)
Children: Imani Duckett
Net worth: $4 million
Years active: 1982- present
Occupation: Actress, singer, dancer, and director
Jasmine Guy age and body measurements
How old is Jasmine Guy now? The actress was born on March 10, 1962, and she is currently 58 years old. Guy stands at a height of 5 feet 2 inches (1.57 m). She weighs about 59 kgs. Her body measurements are 34-25-34 inches. She has black hair and dark brown eyes.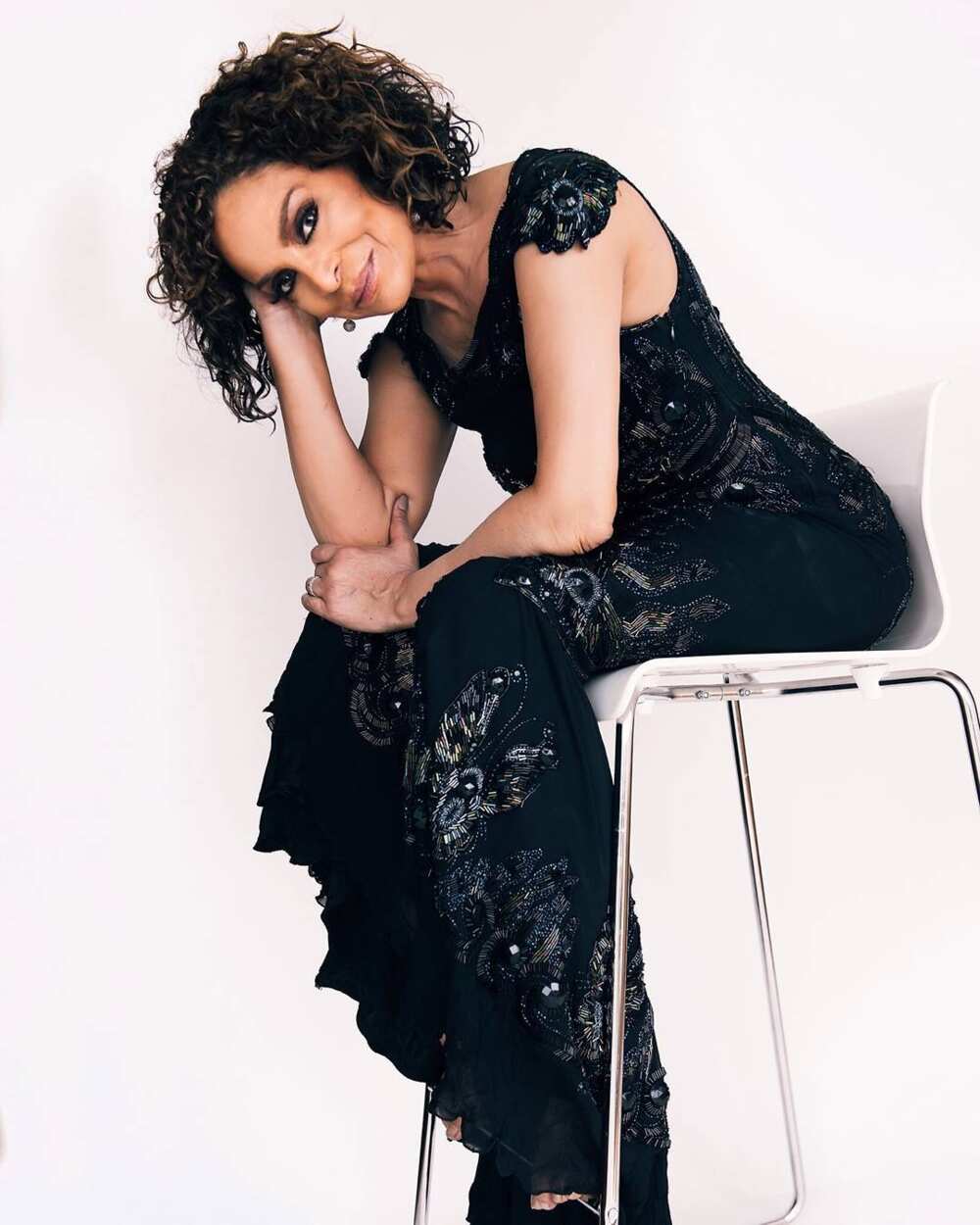 Background
She was born in Boston, Massachusetts. Jasmine Guy parents are Jaye Rudolph and William Guy. William was a reverend at Friendship Baptists of Atlanta while Jaye was a high school teacher.
Her father was African-American, while her mom was Portuguese-American. She has a sister called Monica Guy.
She attended Northside Liberal Arts High School (renamed as North Atlanta High School). At 17 years old, Jasmine Guy young relocated to New York. She enrolled for dance classes at the Alvin Ailey American Dance Center.
Jasmine Guy husband
She got married to Terrence Duckett in August 1998. They got divorced on April 8, 2008.
In 1999, Jasmine Guy daughter called Imani was born. She and Imani moved to her hometown, Atlanta, after the divorce.
Career in TV shows
The actress made her debut in 1982 in seven episodes of the TV series Fame. She had the role of a dancer.
She then landed her famed role of Whitley Gilbert in the sitcom A Different World which aired from 1987 to 1993. Apart from being a regular on the show, she wrote three episodes and directed one. The series saw her win six consecutive NAACP Awards.
In 1991, she appeared as Kayla on an episode of The French Prince of Bel-Air. The following year, she acted in Stompin' at the Savoy.
In 1993, she appeared in Queen alongside the talented Halle Berry. The series was an adaptation of the book by Alex Haley titled Queen: The Story of an American Family.
She went on to appear in Living Single, The Outer Limits, and The Parkers. In 2002, she began voicing the character of Ava in Cyberchase.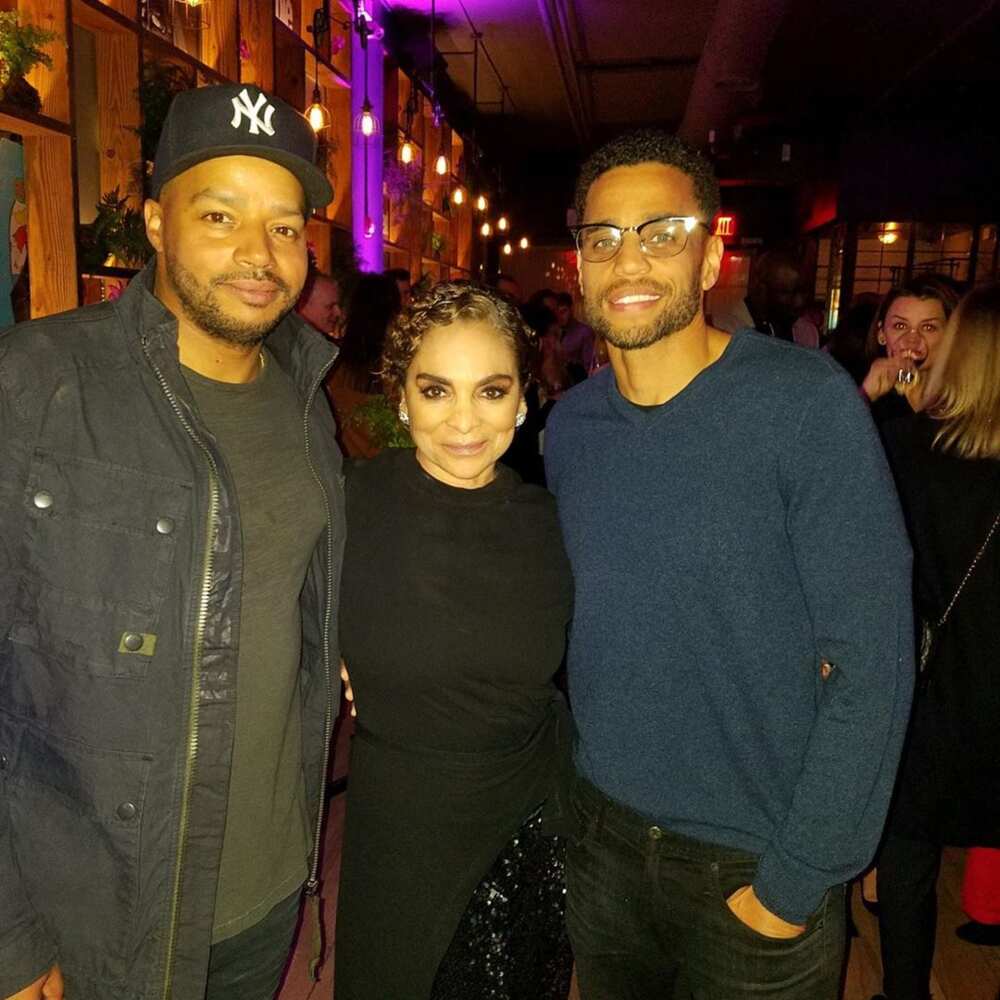 In 2003, she portrayed the character of Mary Estes Peters in Unchained Memories: Readings from the Slave Narrative.
The actress played Roxy Harvey in the series Dead Like Me. In 2005, her role in the series made her receive an NAACP Image Award nomination for the category of Outstanding Supporting Actress in a Drama Series. She also appeared in Dead Like Me: Life After Death.
Guy was also seen on The People Speak, a documentary based on the civil rights of Americans. The documentary was aired on The History Channel.
From 2009 to 2017, the actress had a recurring role as Sheila 'Grams' Bennett on TheVampire Diaries. In 2010, she had the role of a judge in an episode of Drop Dead Diva.
Is Jasmine Guy on Grey's Anatomy? Yes, she is. In 2019, she landed the recurring role of Gemma in the drama series
Career in film and theatre
The actress made her debut in film in 1988. Until today, she is mostly recognized for her role as Dina in School Daze. In 1989, she played the role of Dominique La Rue in Harlem Nights.
In 1997, she voiced the character of Sawyer in Cats Don't Dance. She later appeared in October Baby, Big Stone Gap, and My Nephew Emmett.
The actress was involved in the Broadway production of the musical Beehive. She also performed in productions like The Wiz, Leader of the Pack, and Grease.
In 2010, Jasmine was named producing director of Kenny Leon's True Colors Theatre Company, taking both artistic and administrative duties.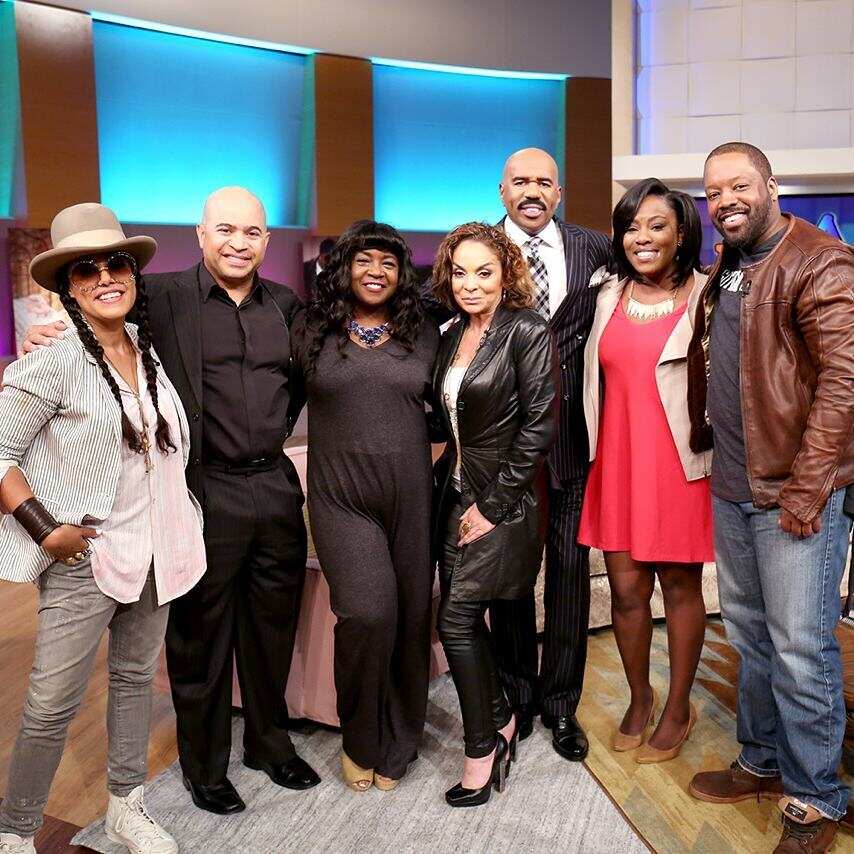 Here is a list of Jasmine Guy movies and TV shows:
Films
Jasmine had roles in the following movies:
School Daze (1988)- as Dina
Harlem Nights (1989)- as Dominique La Rue
Klash (1995)- as Blossom
Cats Don't Dance (1997)- she voiced the character of Sawyer
Madeline (1998)
Guinevere (1999)- as Linda
Lillie (1999)- as Sylvia
The Law of Enclosures (2000)
Diamond Men (2000)- as Tina
Dying on the Edge (2001)- as Micki
Tru Loved (2008)- as Cynthia
Dead Like Me: Life After Death (2009)- as Roxy Harvey
Stomp the Yard: Homecoming (2010)- as Janice
Blossoms for Clara (2011)- as Clara Dukes
October Baby (2011)- as nurse Mary
What About Us? (2012)- as Arlene Gomes
Scary Movie 5 (2013)- as Mrs. Brooks
Gig Stone Gap (2014)- as Leah Grimes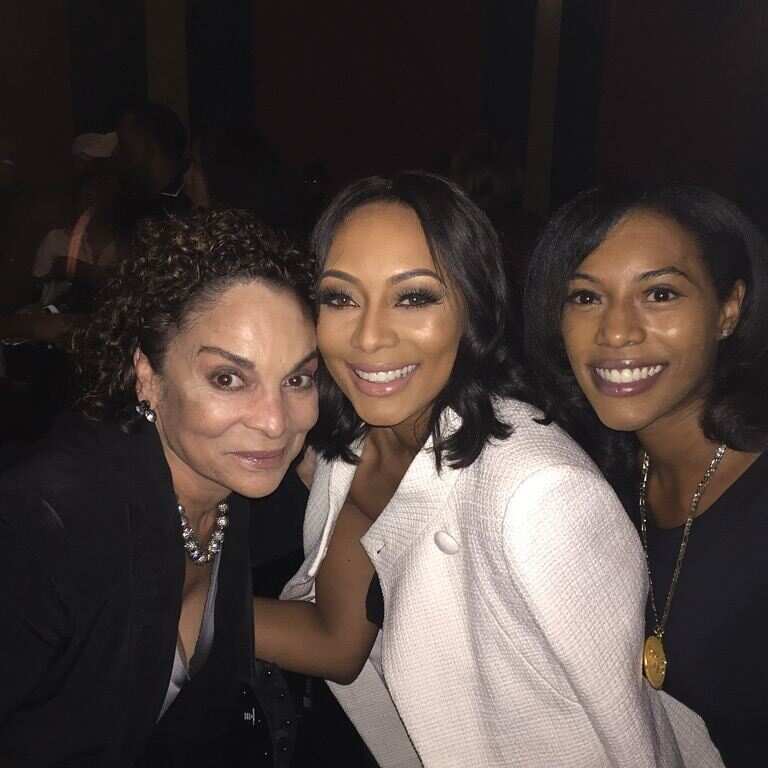 TV shows
The actress appeared in the following TV shows:
Fame (1982)- as a dancer for seven episodes
The Equalizer (1986)- as Gloria on the episode titled Out of the Past
At Mother's Request (1987)- as a bank teller
A Different World (1987-19993)- she had the main role as Whitley Gilbert-Wayne on 144 episodes
Runaway (1989)- as Charlene 'Charlie'
A Killer Among Us (1990)- as Theresa Hopkins
The Fresh Prince of Bel-Airr (1991)- as Kayla Samuels on the episode dubbed Love at First Fight
Stompin' at the Savoy (1992)- as Alice
Boy Meets Girl (1993)- as Lena
Alex Haley's Queen (1993)- as Easter
Going, Going Almost Gone! Animals in Danger (1995)
Happily Ever After: Fairy Tales for Every Child (1995-2000)- as Frog Princess Lylah/ JoNae
Americah's Dream (1996)- as Elna Du Vaul
Perfect Crime (1997)-as capt. Darnell Russell
Melrose Place (1995)-as Caitlin Mills on two episodes
NYPD Blue (1995)- as LaVonna Runnels on the episode titled Heavin' Can Wait.
Touched by an Angel (1995-1997)- as Kathleen on three episodes
Living Single (1996)- as Dr. Jessica Bryce on the episode titled Shrink to Fit
The Outer Limits (1996)- as capt. Teri Washington on the episode titled The Heist
Lois & Calrk: The New Adventures of Superman (1996)- as Angela Winters on the episodes titled The People vs. Lois Lane and Dead Lois Walking
Malcolm & Eddie (1997)- as Paige on the episode titled Two Men and a Baby
Partners (1999)- as Amanda on the episode titled A Beautiful Day
Ladies man (1999)- as Allegra on three episodes
Linc's (2000)- as Courtney Goode on the episode The Music in Me.
Feast of All Saints (2001)- as Juliet Mercier
Cyberchase (2002, 2003)-as Ava, Queen of Symmetria on two episodes
The Parkers (2002)- as Delilah on the episode titled Lights, Camera, Action
Dead Like Me (2003-2004)- she had the main role as Roxy Harvey on twenty-nine episodes
That's So Raven (2006)- as Pistache on the episode titled Chekin' out
My Parents, My Sister & Me (2009)- as Keela Goldman on the episode titled Starting Over
The Vampire Diaries (2009-2014, 2017)- She had a recurring role as Sheila Bennett on fifteen episodes
Drop Dead Diva (2010)- as Judge Daniels on the episode titled Last Year's Model
If Loving You is Wrong (2014)- as Mattaline on the episode titled Game Night
K.C Undercover (2016- 2017)- she had a recurring role as Erica on six episodes
Superstition (2017)- as Aunt Nancy on three episodes
The Quad (2017)-as Ella Grace Caldwell on three episodes
Grey's Anatomy (2019)- as Gemma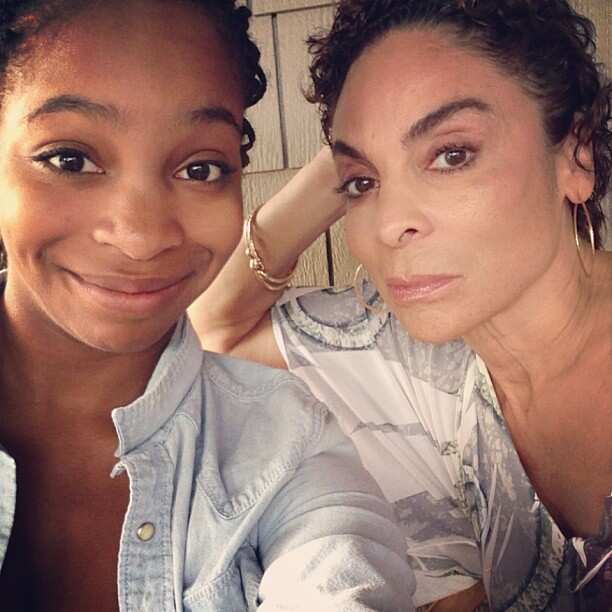 Career in music
Jasmine actively pursued a career in music. In 1990, she released her self-titled album. That year, the album made it to the US Top 200 Album Chart. She released singles titled Another Like My Lover, Try Me, and Just Want to Hold You.
Awards
For six consecutive years (1990-1995), she won the NAACP Image award under the Outstanding Lead Actress in a Comedy Series category. This was for her role in A Different World.
For her role in Dead Like Me, she received an Image Award nomination for Outstanding Supporting Actress in a Drama Series.
Jasmine Guy net worth
What is Jasmine Guy worth? The actress has an estimated net worth of about $4 million. Her endorsement deals have also contributed to her wealth.
Jasmine Guy is a multi-talented personality who has had roles in several films and TV shows. Her latest acting project is the BET original film, Open.
Source: Legit.ng