50 most attractive female models in the world who are under 25
Today, the modelling industry has many young models shining in their careers, making them famous worldwide. This article has a list of the most attractive female models in the world who are under 25.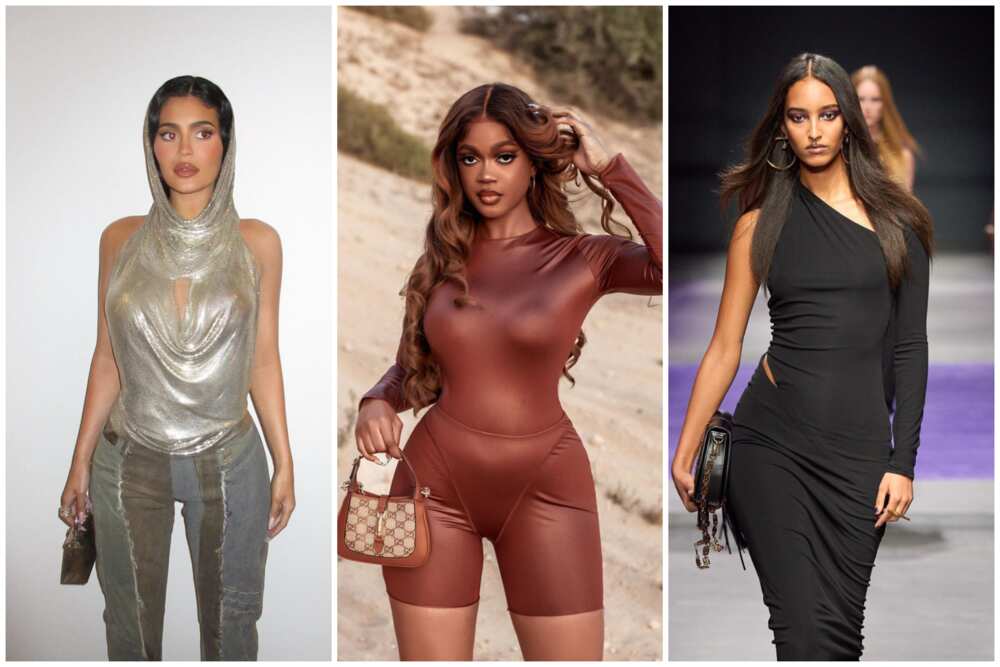 The world is full of beautiful models who have set fashion trends that many people follow. Some of them have become popular through their social media pages, such as Instagram, TikTok, and YouTube. Kylie Jenner, Alexis Ren, and Kaia Gerber are among the most attractive female models.
50 most attractive female models under 25
Many young girls admire female models with their striking poses and styles when they appear on stage. Most of these glamour girls started working on their careers at a young age and have gained immense popularity. Here is a list of young fashion models who are under 25 years old.
1. Kylie Jenner (25)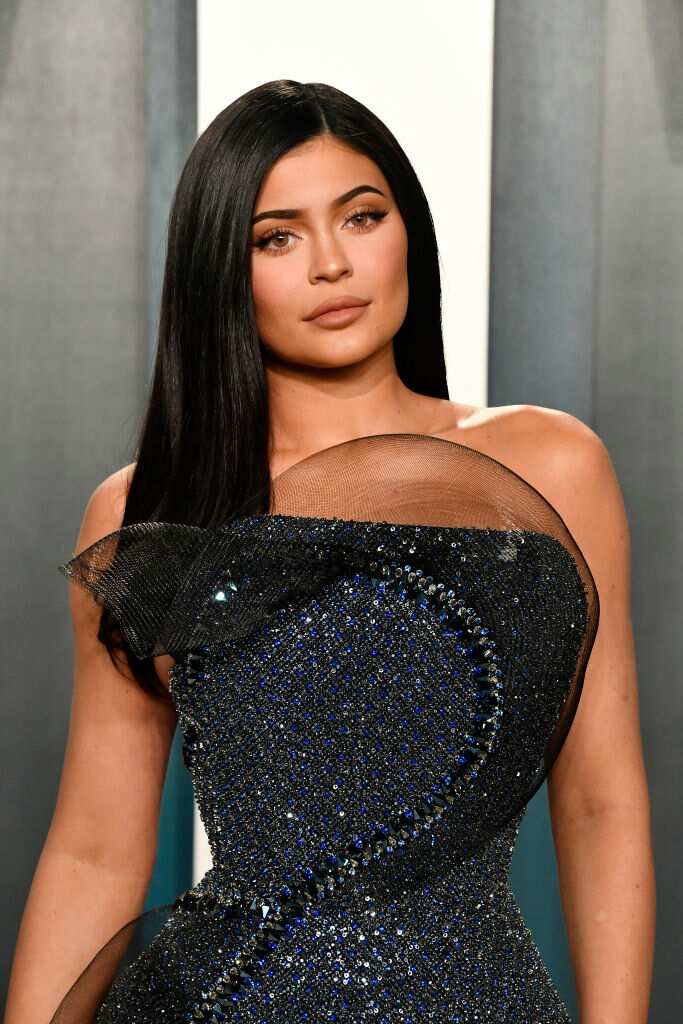 Kylie Jenner became famous for participating in the Keeping Up With The Kardashians television show. She is the most influential young glamour girl. Apart from being a model, she is also a TV personality, businesswoman and socialite.
2. Kaia Gerber (21)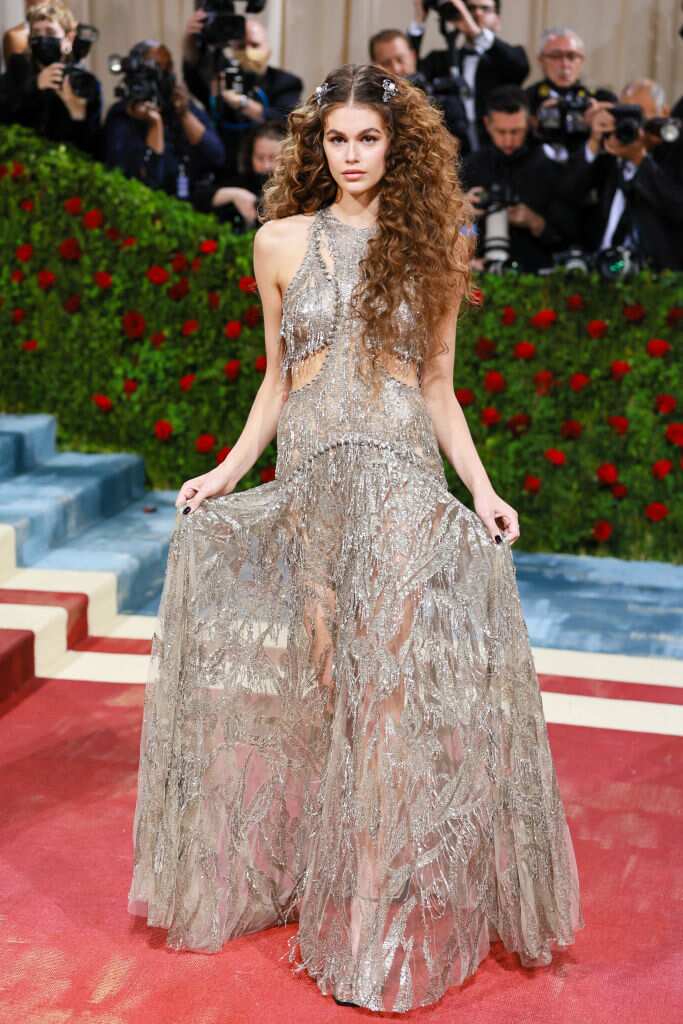 Kaia Gerber started modelling when she was ten after landing a modelling gig with Versace's junior line, Young Versace. She inherited her beauty from her mother, Cindy Crawford, a supermodel. She was chosen as the cover face of ELLE's December 2021 and January 2022 issues.
3. Lily-Rose Depp (23)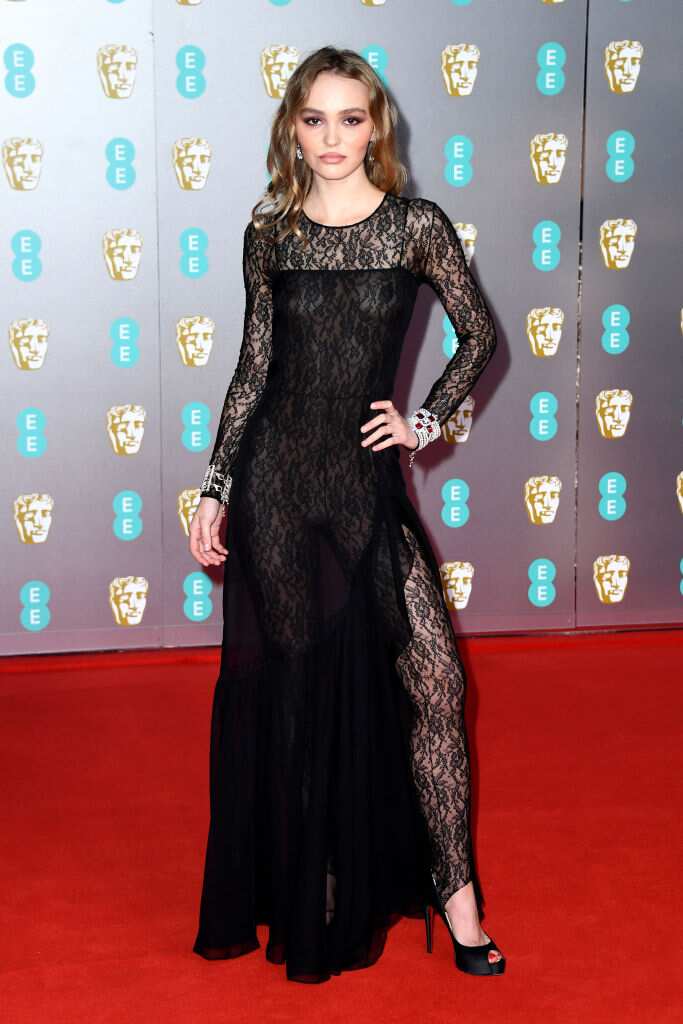 She is a beautiful young French-American model and actress. She is the daughter of a famous actor, Johnny Depp, and Vanessa Paradis, a singer. Her beauty has opened doors for her in major global fashion brands like Chanel.
4. Charley Jordan (23)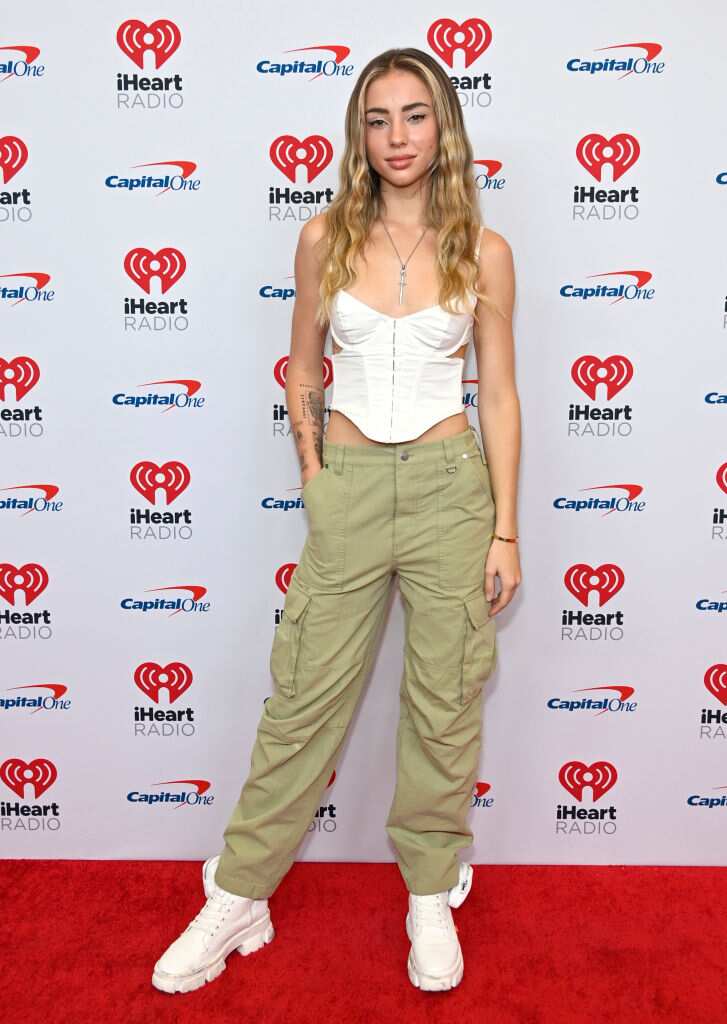 She is an American model who has caught the eyes of many beauty brands like Pura Vida, Forever 21, and Revolve. She was a professional football player before joining the beauty and fashion industry, making her famous worldwide.
5. Danielle Cohn (16)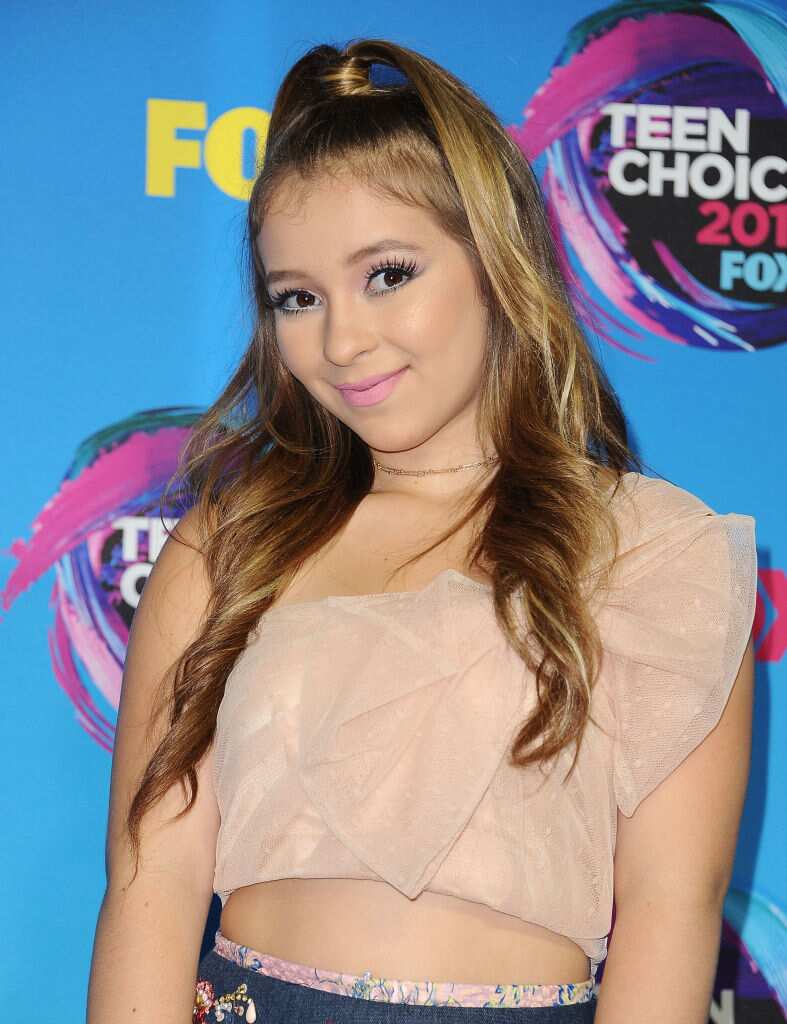 The young model with charming beauty has become famous on various social media platforms due to her fashion content. She began her career by participating in beauty contests and became 2nd runner-up in Miss Florida Jr Pretеen.
6. Scarlett Leithold (25)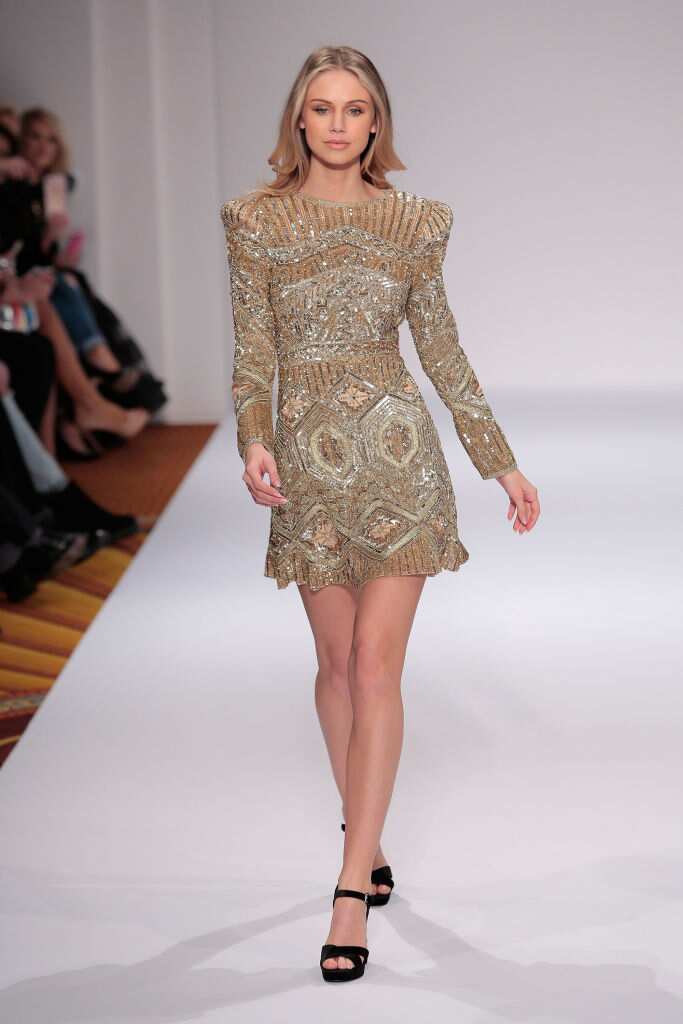 Scarlett Leithold is signed in with Next Models, Scale Management and Wilhemina. At the age of 18, she became the face of Brandy Melville. She has over 2 million followers on Instagram.
7. Halima Aden (25)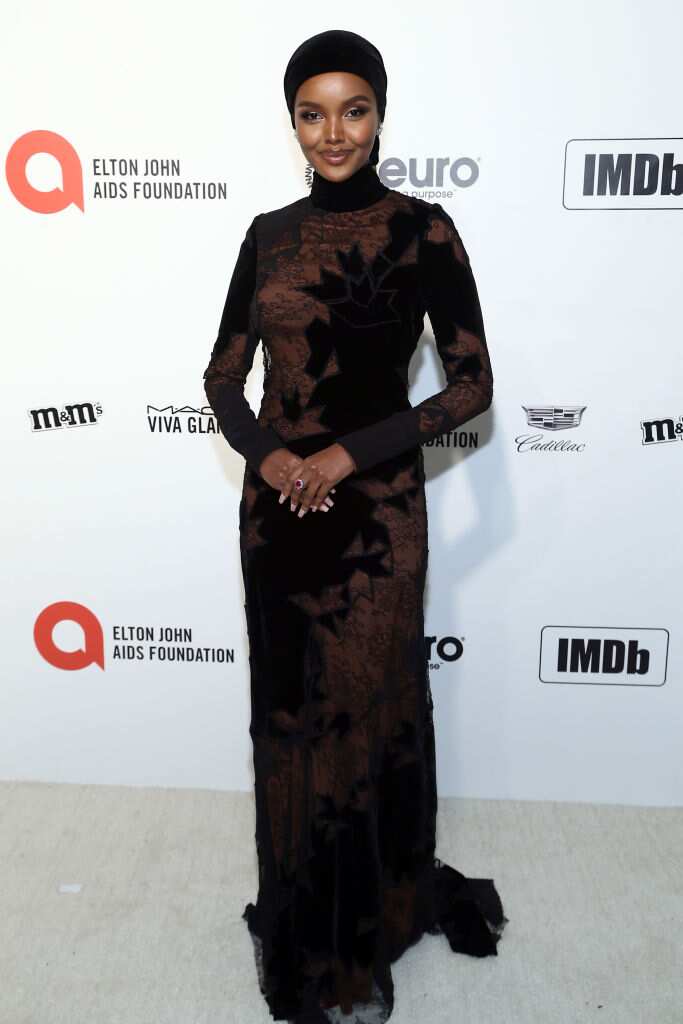 Halima Aden is a glamour girl born in Kenya. She is famous as the first model to wear a hijab and burkini during Miss Minnesota USA. Apart from her outstanding beauty, she is unique for wearing a hijab in glamour photos when others leave theirs behind.
8. Lily Chee (19)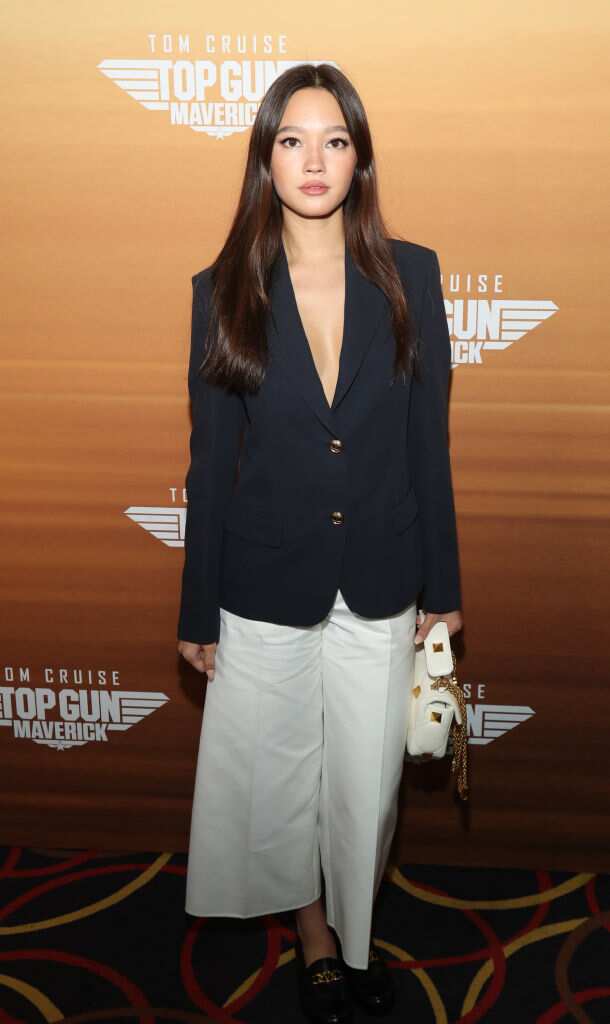 Lily Chee has attracted opportunities to work with fashion and beauty brands like Old Navy and Target. Wilhelmina Models discovered her when she was nine years old.
9. Yael Shelbia (21)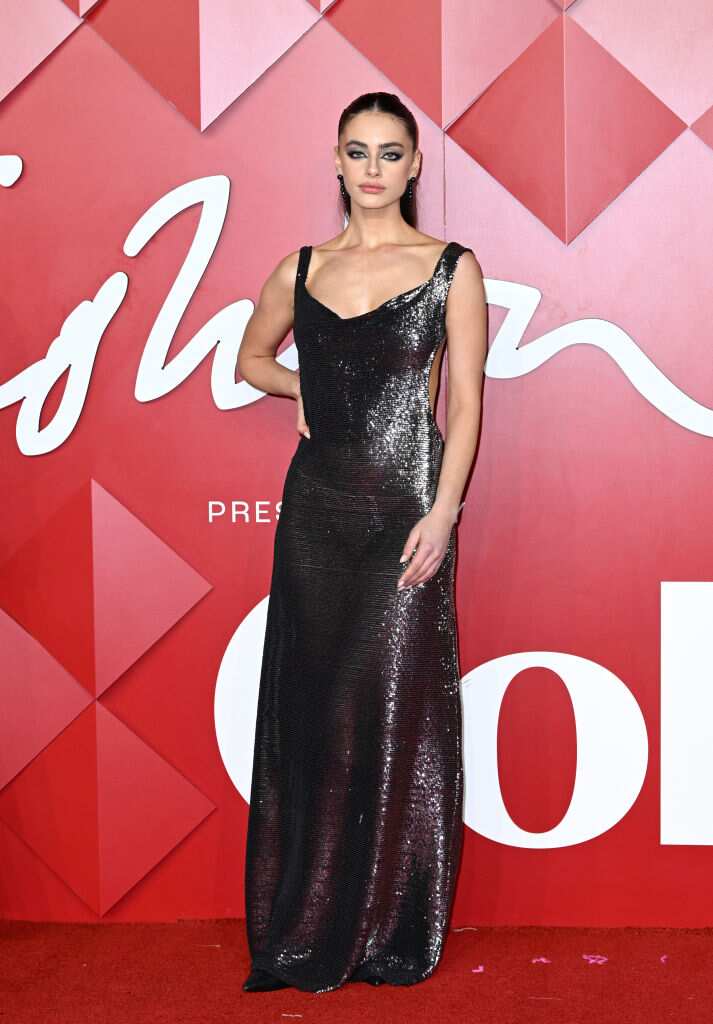 Yael Shelbia is one of the most attractive female models worldwide. She is from Israel and was discovered on Germany's Next Topmodel in 2017.
10. Kristina Pimenova (17)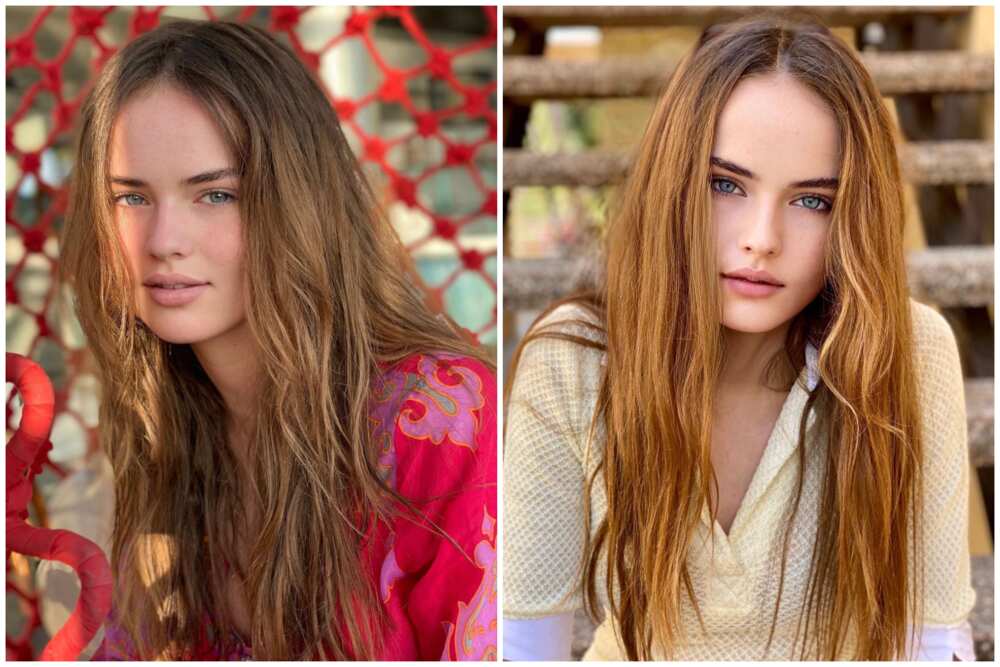 Kristina Pimenova is a Russian glamour girl who has worked for many of the world's top brands. She is one of the young supermodels who attracted a considerable following on Instagram due to her unique style and fashion.
11. Grace Elizabeth (25)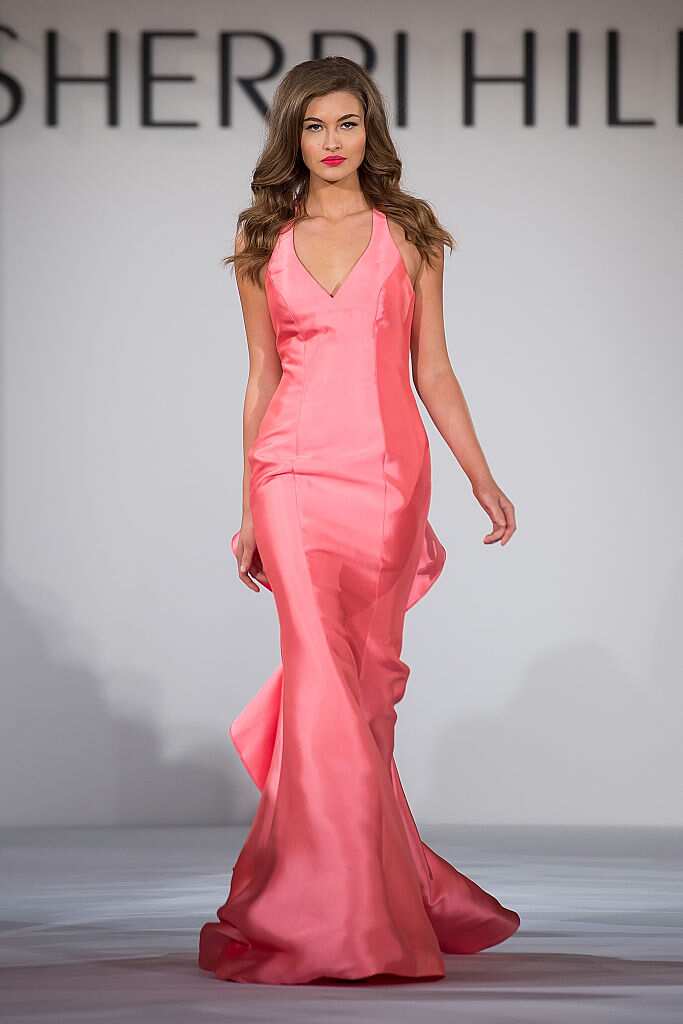 The American glamour girl has garnered immense fame in the modelling industry worldwide. She has been featured on the cover of magazines like Elle Italy and Love.
12. Jade Weber (17)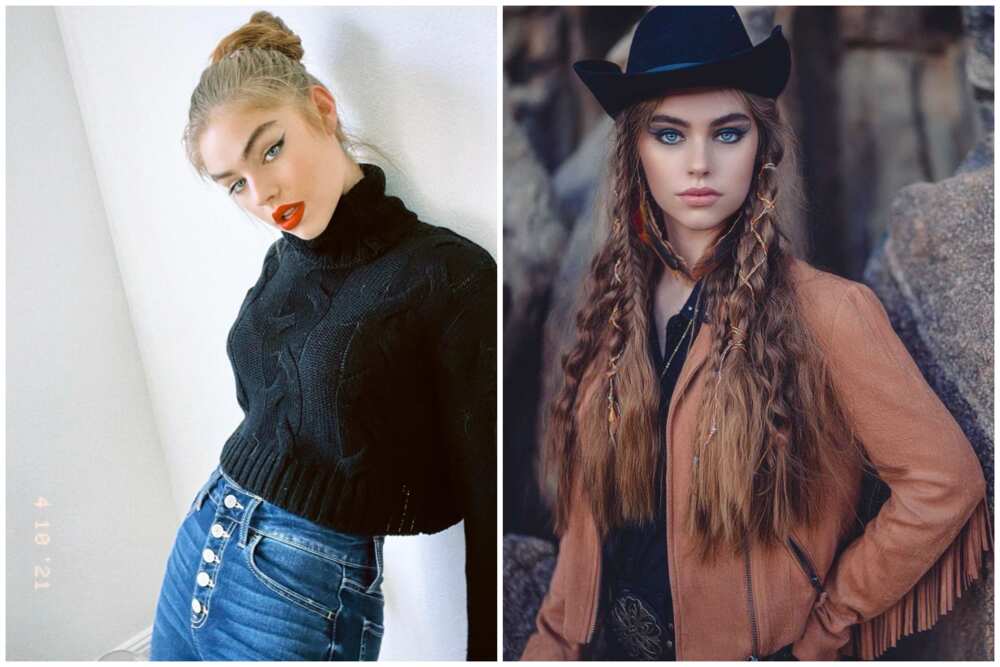 The model, dancer and actress who has caught the eyes of many due to her astonishing beauty is of American, French, and Chinese bloodlines. She was voted one of the five most beautiful girls in the world.
13. Meika Woollard (18)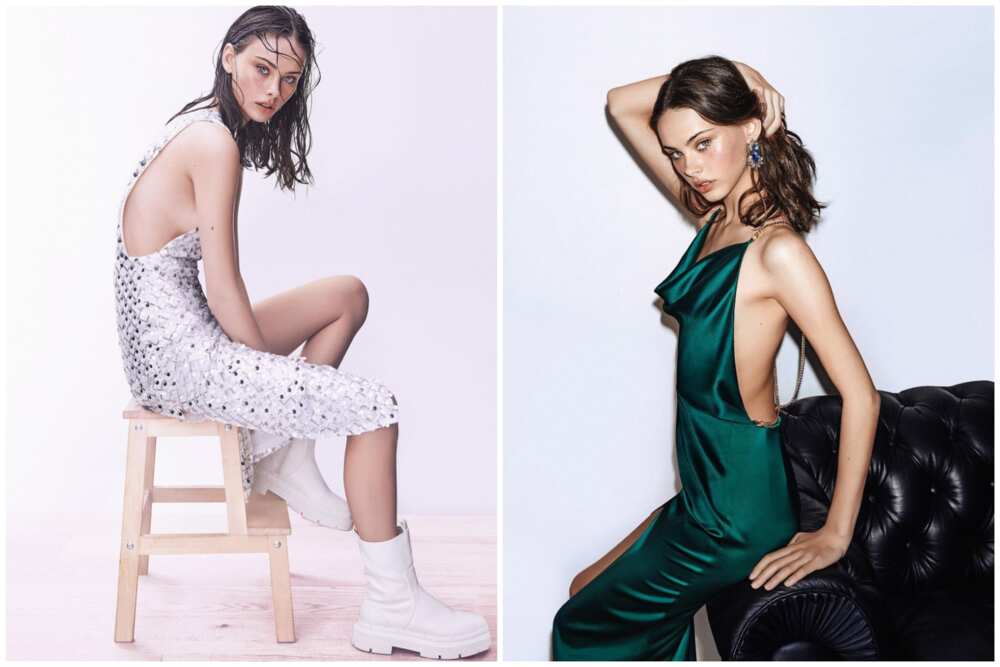 Meika Woollard is an Australian model who is also one of the most attractive female models under 21. She signed in with IMG models when she was 12 years old. Meika Woollard has worked with popular brands like Witchery, Country Road, and Target Sudo.
14. Sophia Mitchell (21)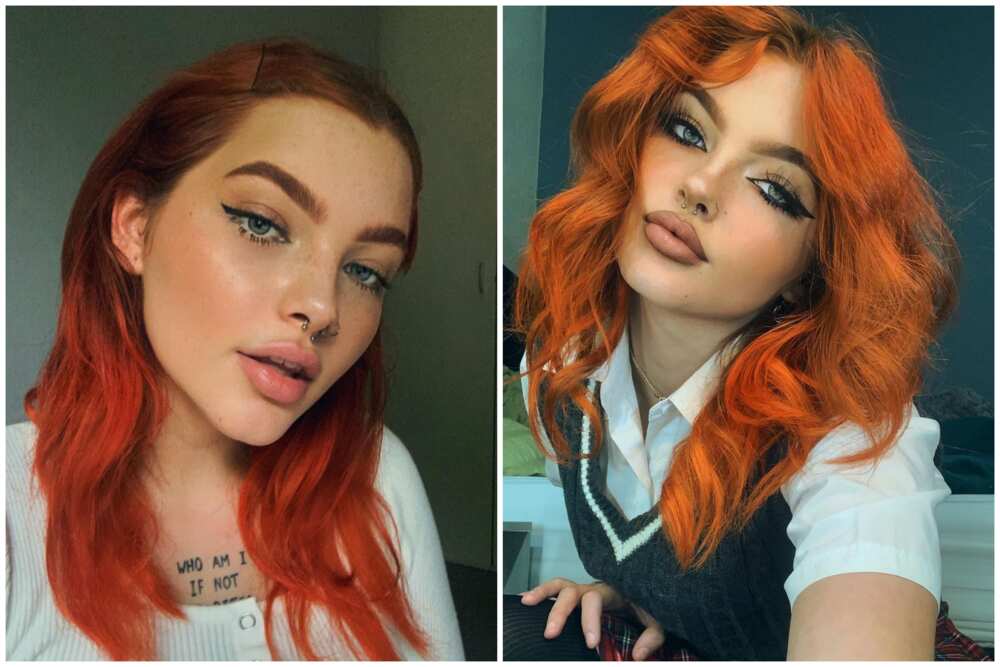 She is a Northern Irish model, dancer and YouTuber who has gained immense fame due to her modelling career. She has attracted a massive following on Instagram.
15. Gisele Fox (22)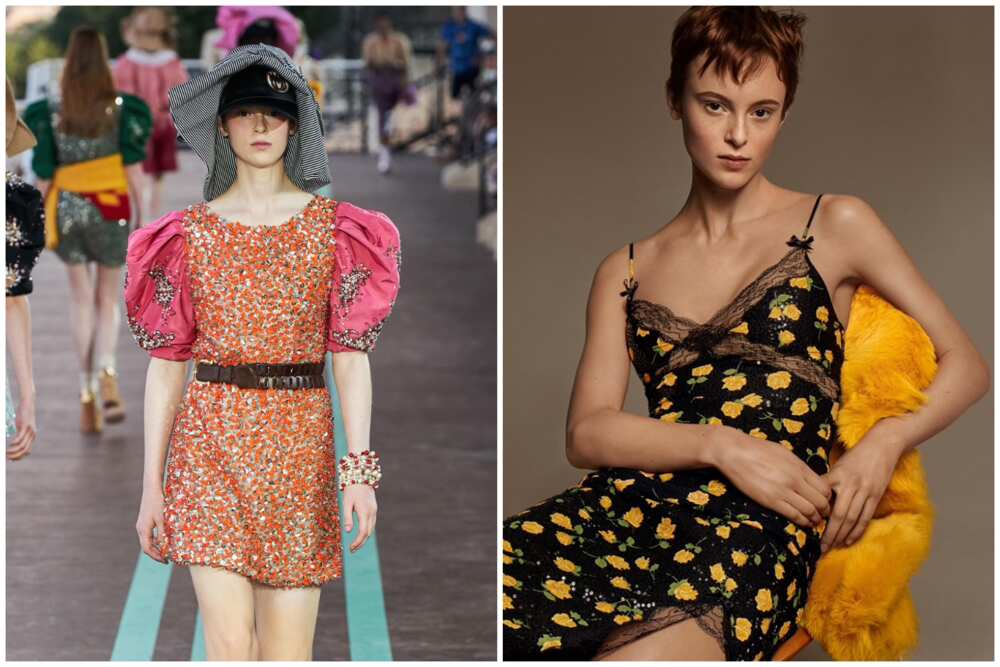 Gisele Fox is a beautiful young model from America who has gained attention due to her stunning look. She has been compared to the supermodel Karen Elson. She has worked with designers like Dior, Lanvin, Fendi, and Prada.
16. Celai West (14)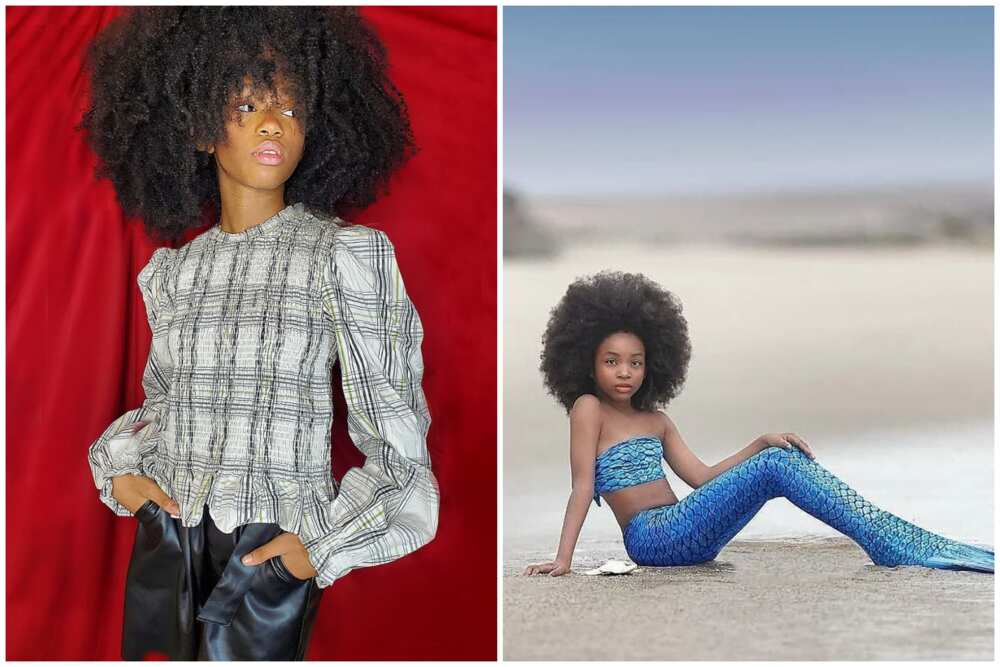 Celia is a young American model who is famous for promoting natural textured hair. Her natural beauty has given her get many opportunities. In 2017, she modelled at Style Fashion Week in New York City.
17. Mayowa Nicholas (24)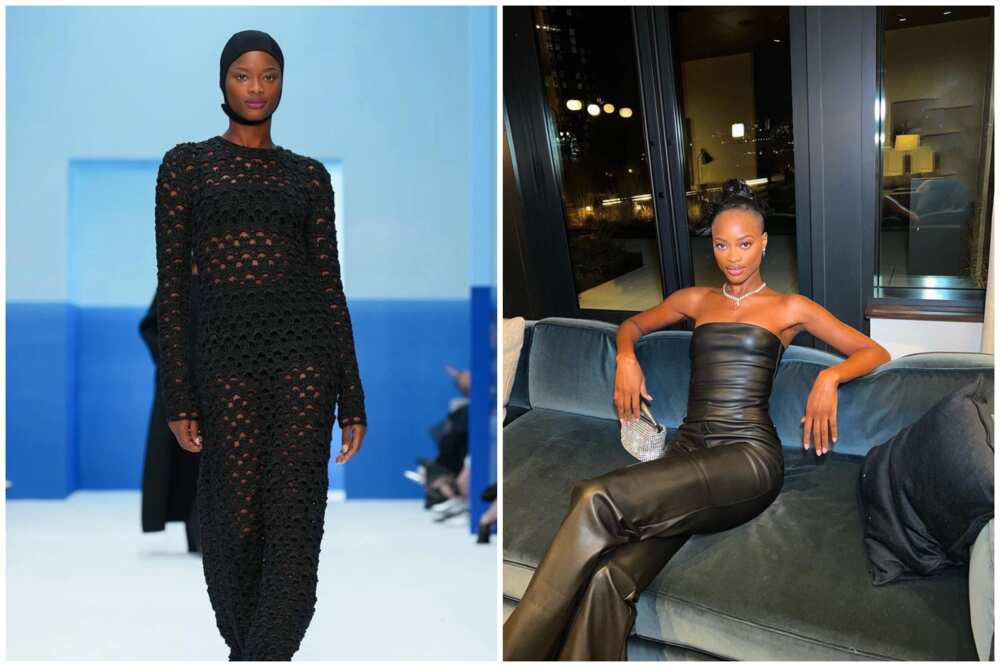 Mayowa Nicholas is a Nigerian glamour girl who is famous as the first Nigerian woman to be featured in campaigns for big fashion brands like Calvin Klein and Dolce & Gabbana.
18. Mona Tougaard (20)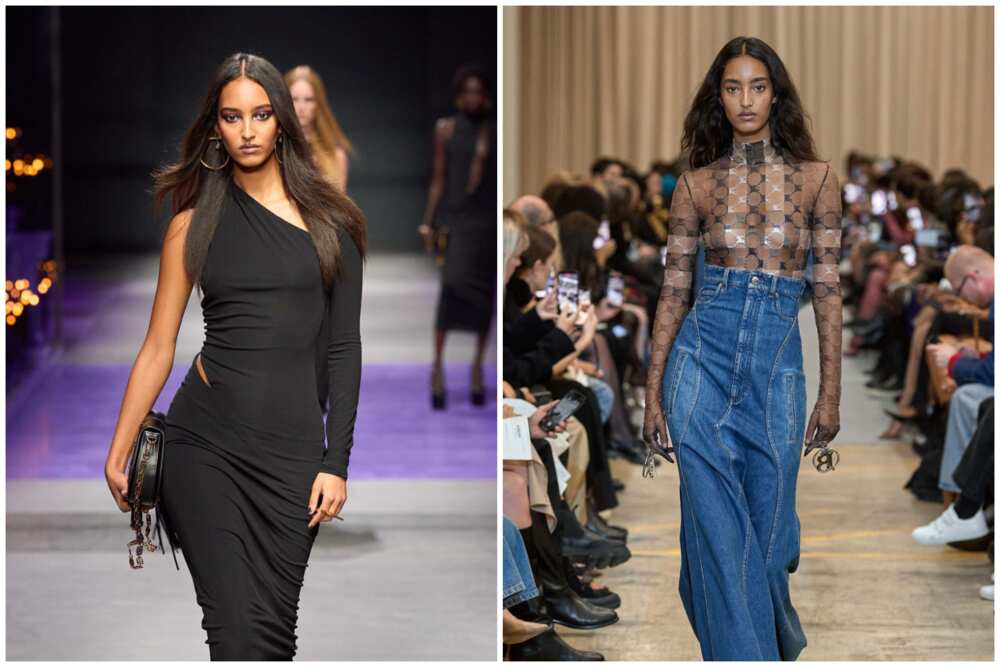 Mona Tougaard was born in Aarhus, Denmark, and is of Danish, Turkish, Ethiopian, and Somali descent. She became famous after winning the Elite Model Look Denmark contest. She has been featured on the covers of popular magazines and campaigns.
19. Lola Flanery (17)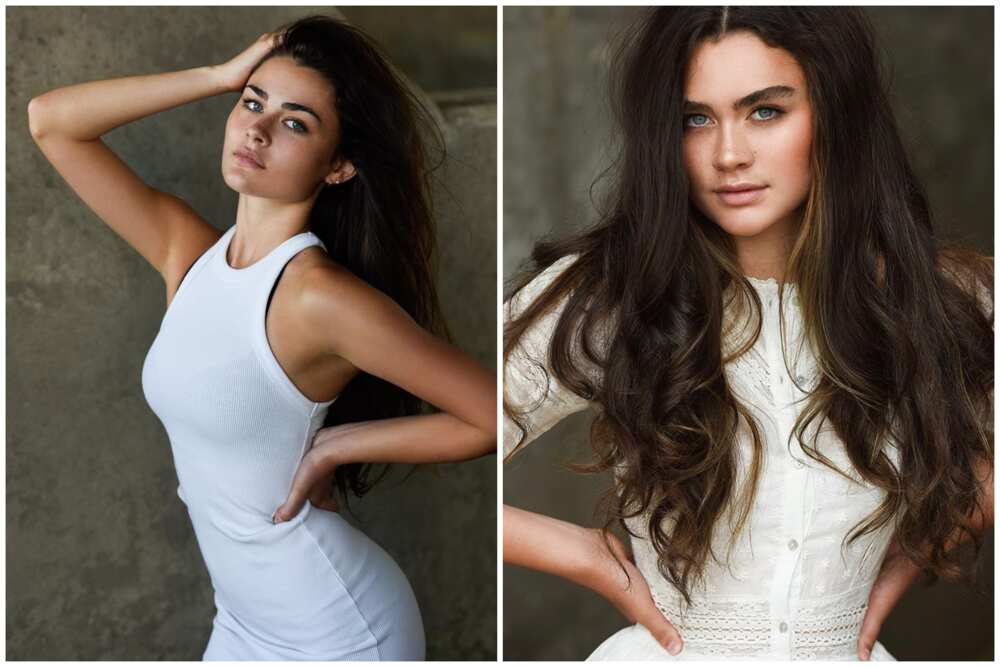 Lola Flannery is one of the youngest beautiful models in the world. She modelled for famous luxury labels like Gap and Target at an early age. Her father is the actor Sean Patrick Flanery.
20. Meghan Roche (22)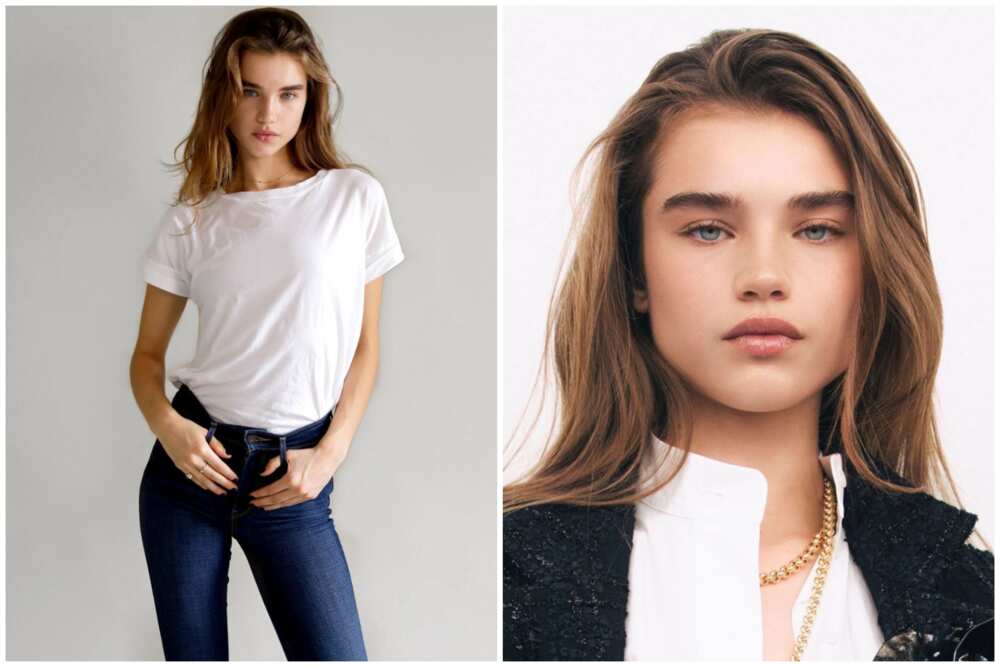 Megan Roche is an American international model and actress known for earning representations from the modelling agency Women Management. She walked as a runaway glamour girl for Dolce and Gabbana Spring Fashion Show in 2018.
21. Adison Justis (21)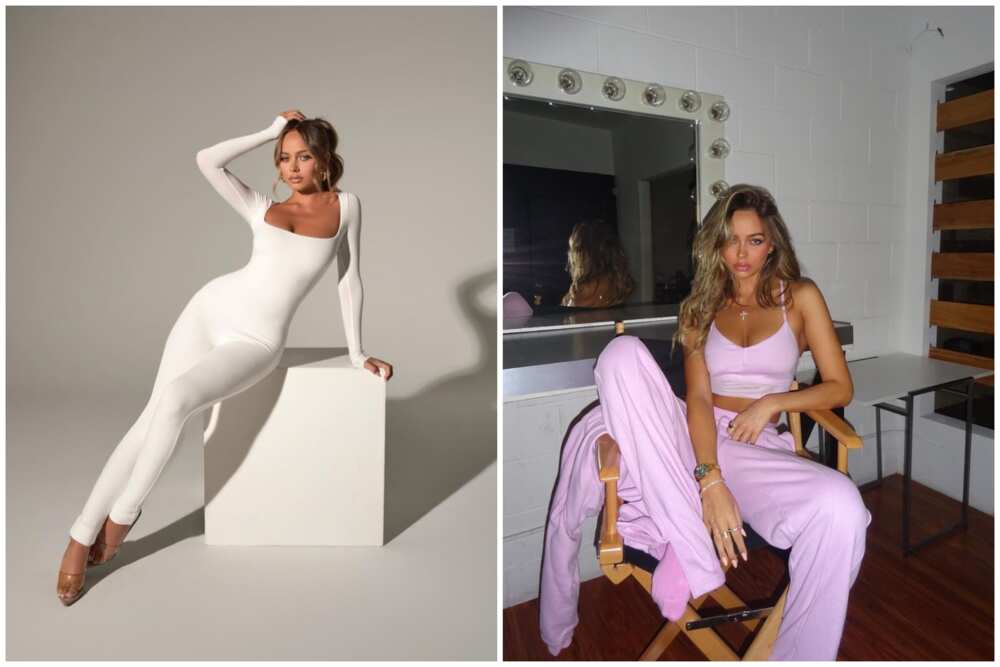 She is an American model who has gained popularity in the modelling industry due to her astonishing beauty. She has many followers on Instagram and TikTok, where she posts her fashion photos and videos.
22. Khia Lopez (18)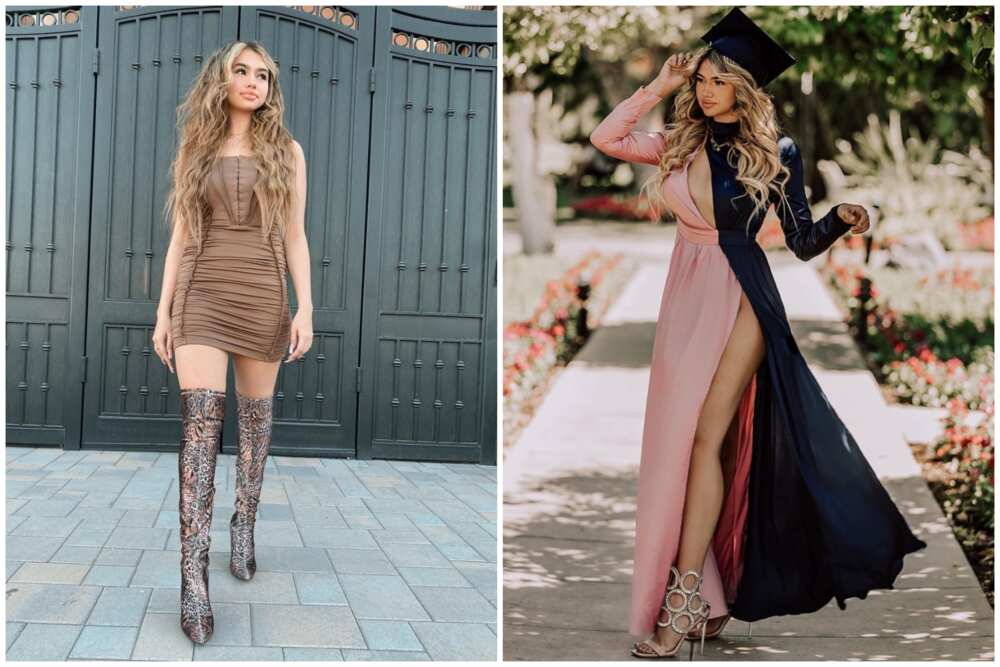 Khia Lopez cannot miss on the list of beautiful female models under 25. She rose to fame as a fashion model for the Weekend Wardrobe. In 2017, she walked the runway as a Rock, Your Hair Company model during New York Fashion Week.
23. Lani Randol Baker (23)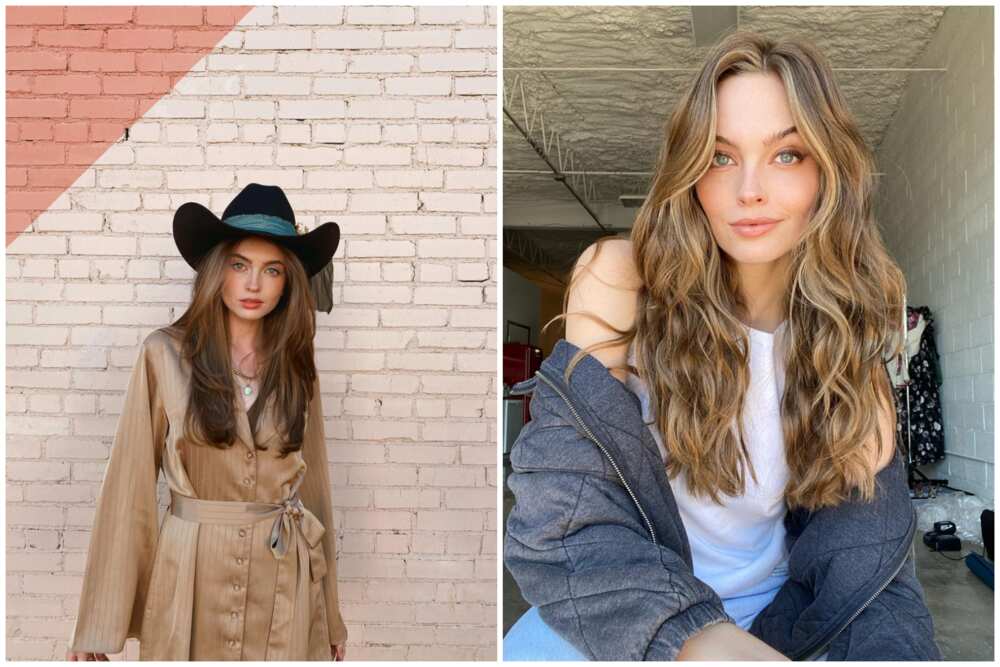 Lani Randol Baker is an American glamour model who has gained much popularity on TikTok and Instagram. Her charming smile and impeccable personality have done her work with brands like Exit Peru, Neiman Marcus, and Caycee Black.
24. Hannah Elizabeth Motler (21)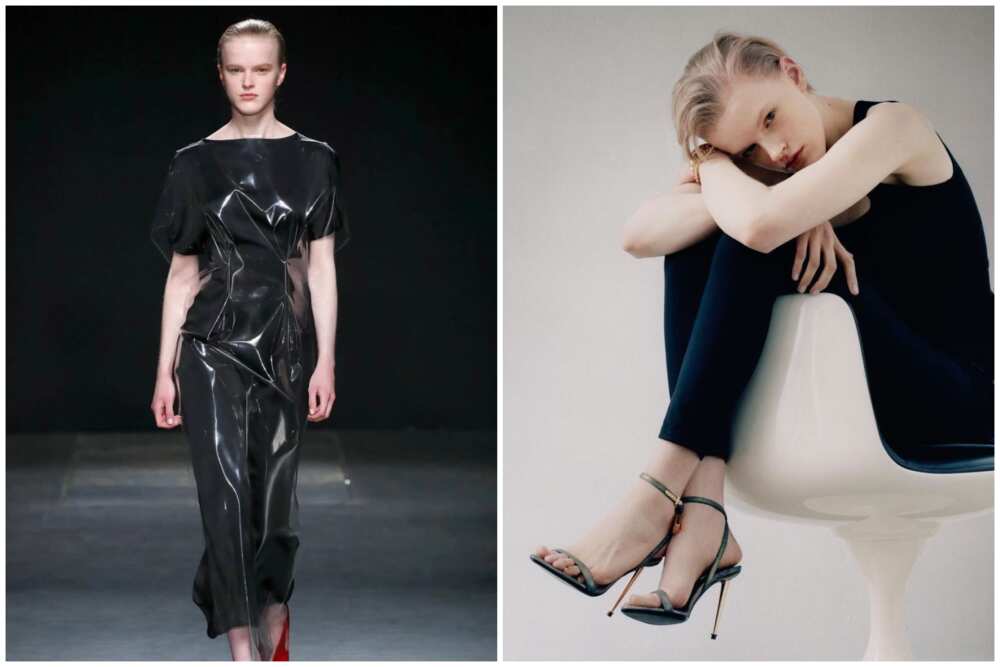 Hannah Motler is also among the young attractive female models known for working with labels like Prada, Dior, Victoria Beckham, and Calvin Klein. She is of British nationality and has posed for brands like the 2020 Tom Ford eyeglasses.
25. Adut Akech Bior (23)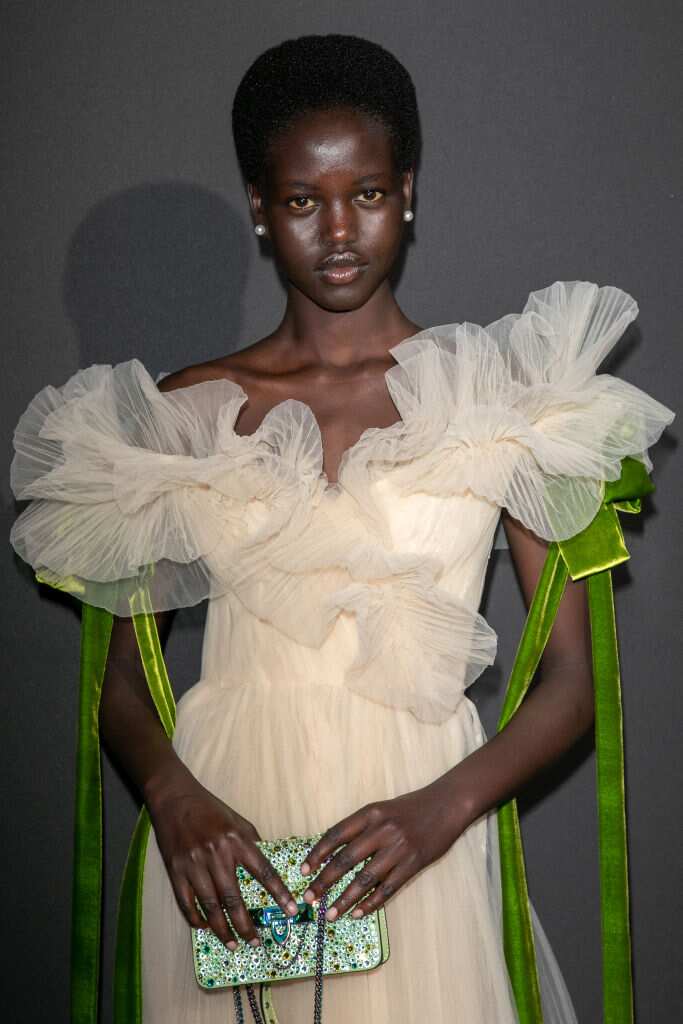 Adut Akech Bior is a beautiful South Sudanese model signed to Elite Model Management in Paris. She has appeared in American Vogue, British Vogue, and Vogue Paris. She has worked with Fendi, Valentino, and Givenchy brands.
26. Indira Lynn Scott (25)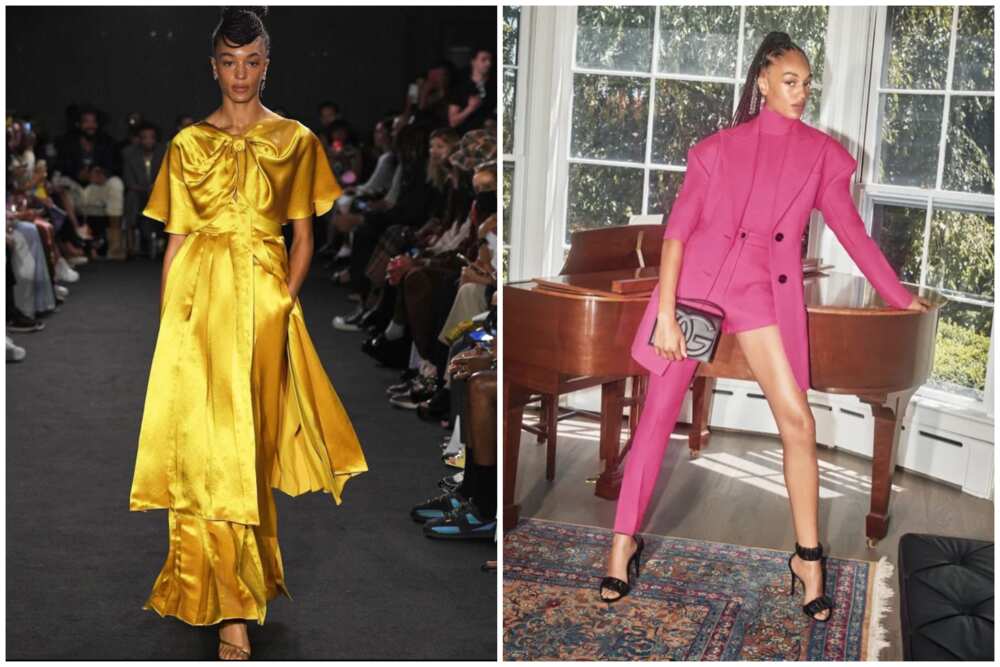 Indira is an American glamour girl who has worked with popular brands like Dior. She has posed for designers like Ralph Lauren and Dion Lee. Indira closed the Dior Couture show for the fall 2018 season.
27. Mabel Chee (17)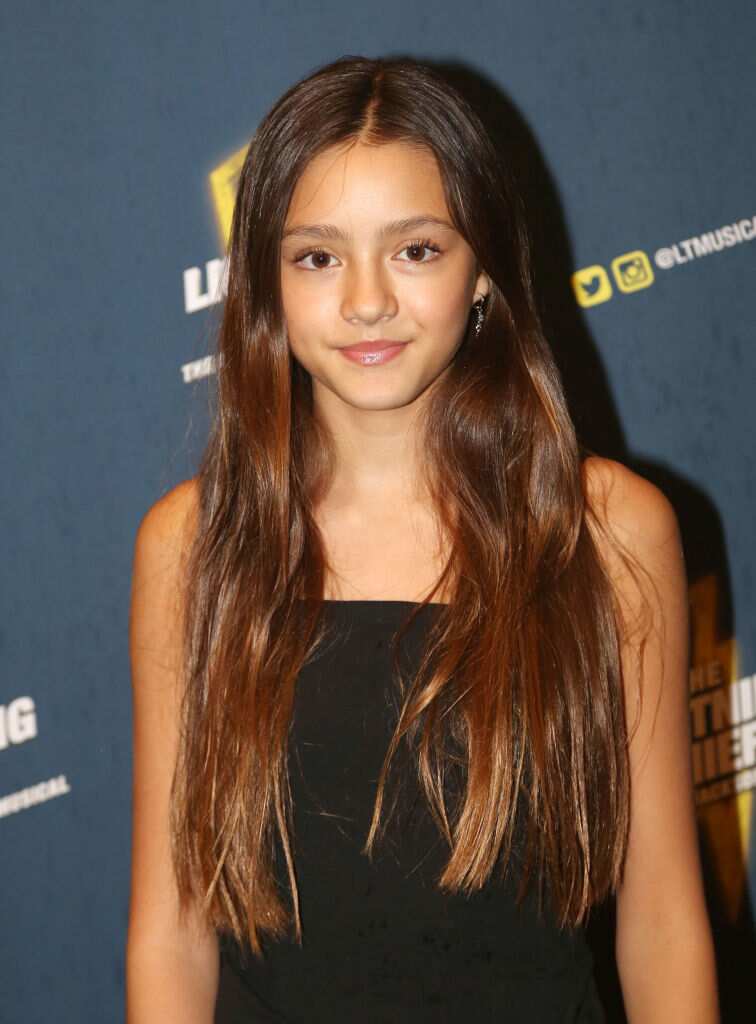 She is a young model from the United States of America. She has worked for Bloomingdales, Gap, and Marc Jacobs. Her older sister is Lily Chee.
28. Vittoria Ceretti (24)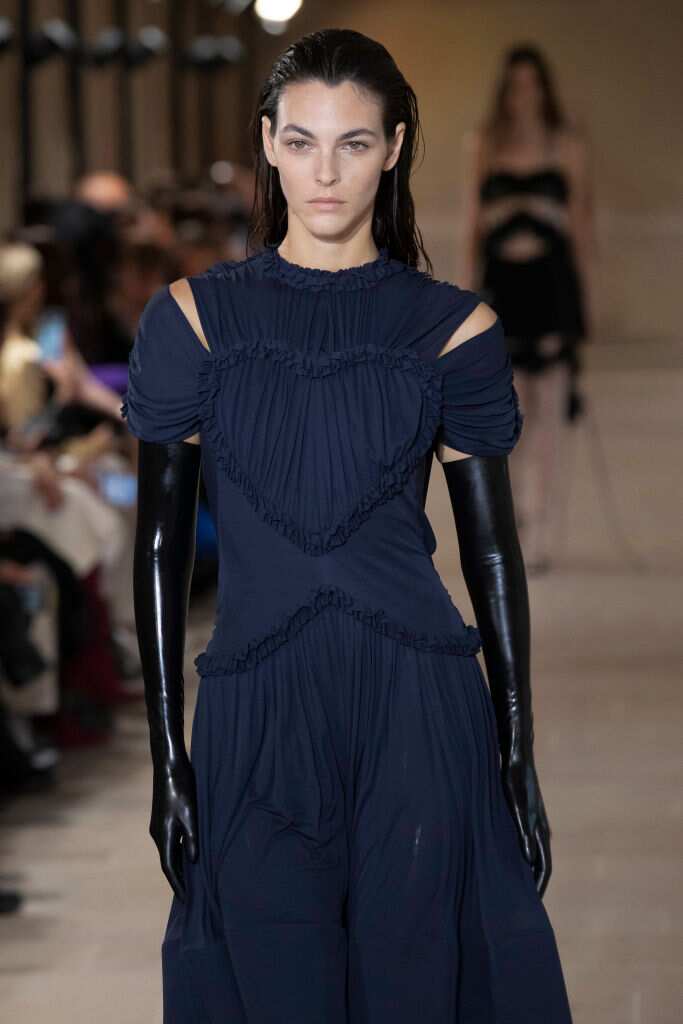 Vittoria has appeared on Vogue's Italian cover. She has worked for different fashion brands and photographers. Moreover, she has also been the face of Dolce and Gabbana's cosmetic line.
29. Amanda Steele (23)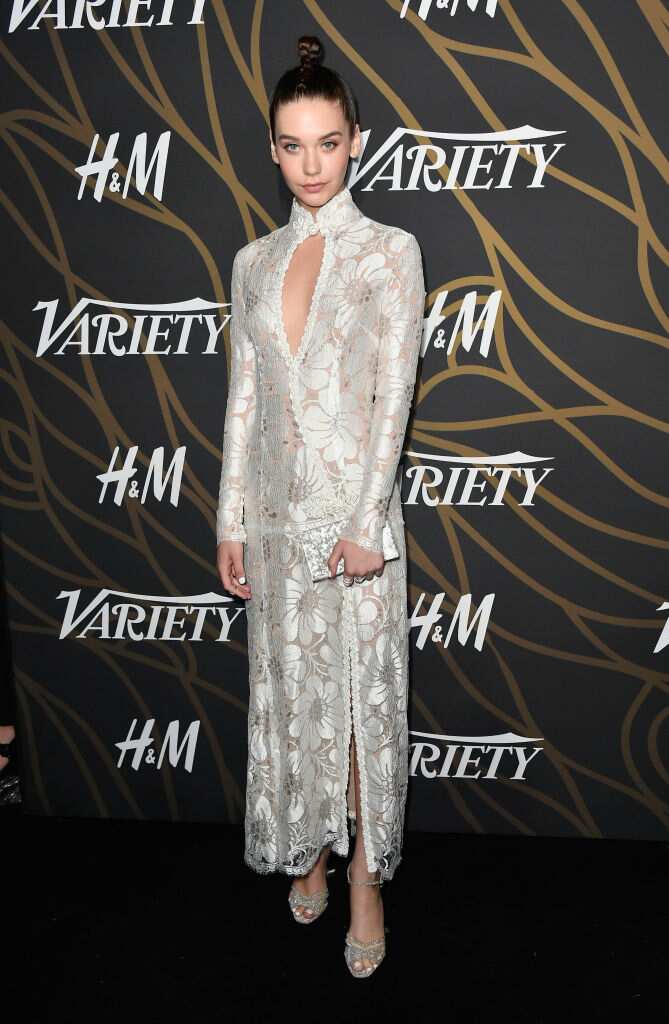 Amanda Steele is known for her fashion expertise and beauty, and she won the award for Fashion at the 2016 Streamy Award. Besides modelling, she is also a YouTuber known for the MakeupByMandy24 YouTube channel, promoting her fashion and style.
30. Audreyana Michelle (23)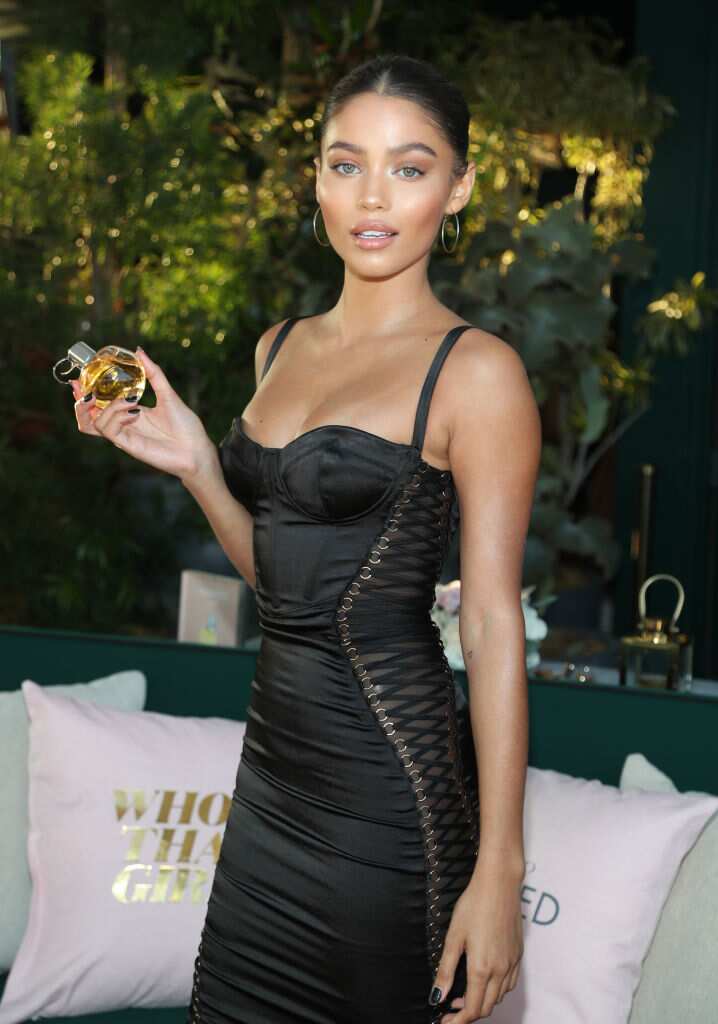 Audreyana is an American fashionista signed with an Arizona agency, and she has worked with brands of famous persons like Kylie Jenner and Khloe Kardashian.
31. Sonia Ben Ammar (23)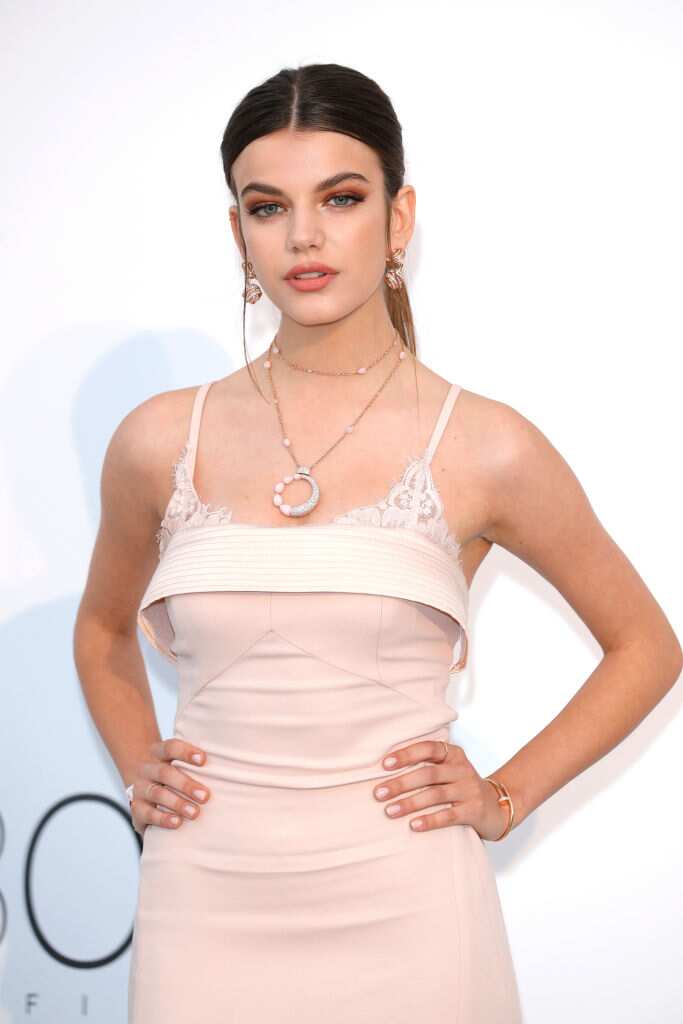 Sonia Ben Amar is also among the young female models succeeding in their careers. She is a French-Tunisian glamour girl who has been signed to IMG worldwide. She is also a singer and has performed on the French talent show L'Ecole des fans.
32. Meredith Mickelson (23)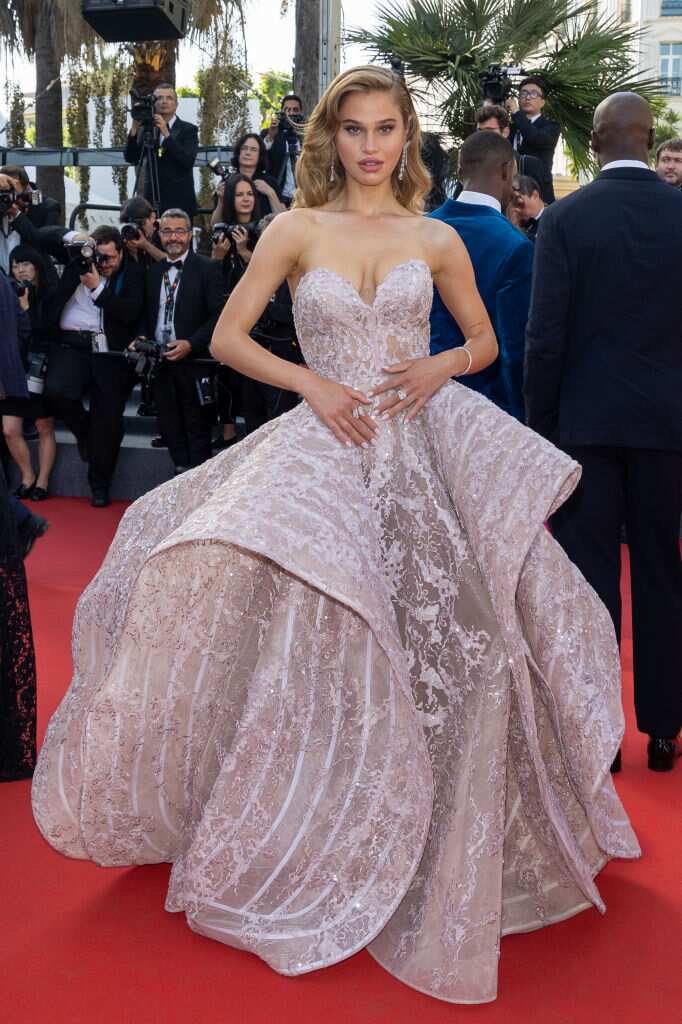 Meredith Mickelson is an American glamour girl who came to the spotlight after appearing on Vogue magazine covers in 2016. She is currently employed by Next Models Management.
33. Sophia Rose Turino (17)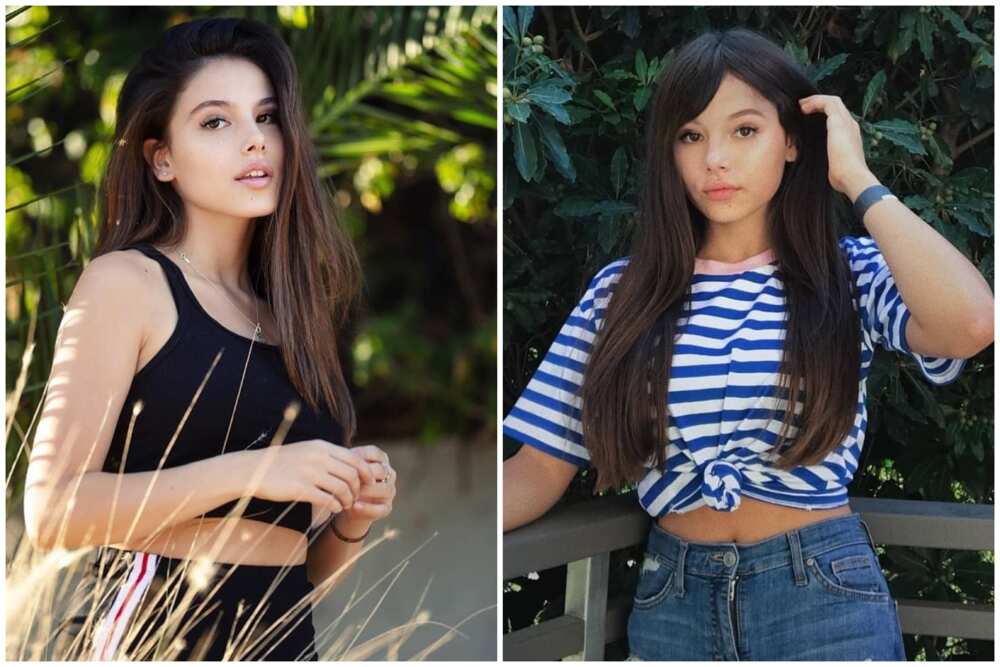 She has been featured in glamour magazines and has been in campaigns for Ralph Lauren Vince, UGG, and Skechers. Before gaining fame, Sophia Rose was featured in campaigns for The Children, Sketchers and UGGs.
34. Aubri Ibrag (22)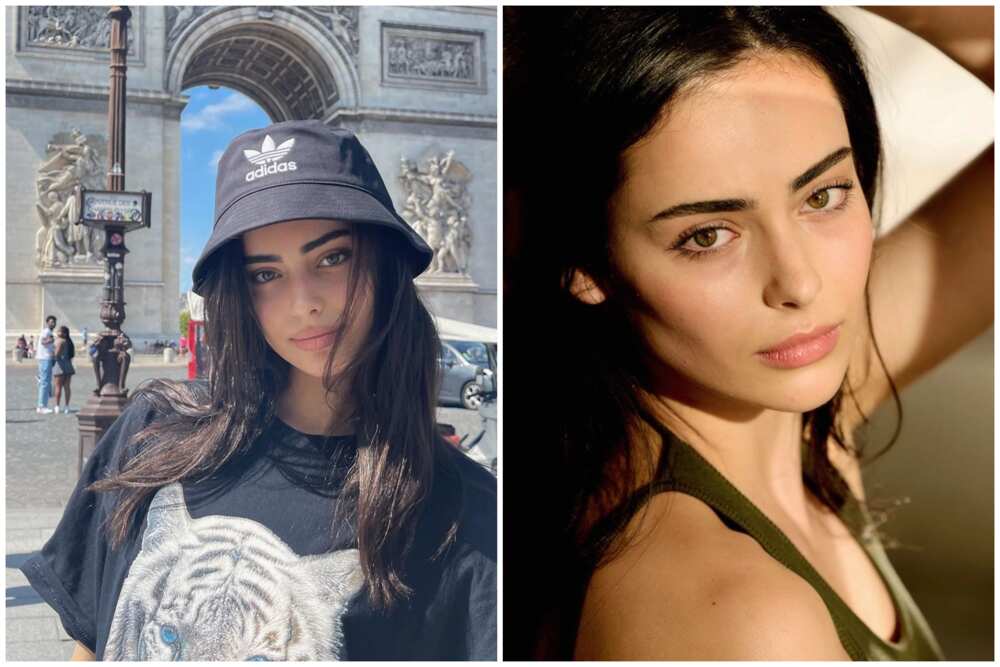 Aubri Ibrag is also among the pretty glamour girls in the world. She was born in Russia but moved to Melbourne, Australia when she was young. Aubri has been represented by Chadwick models. She is also an actress.
35. Sofia Richie (24)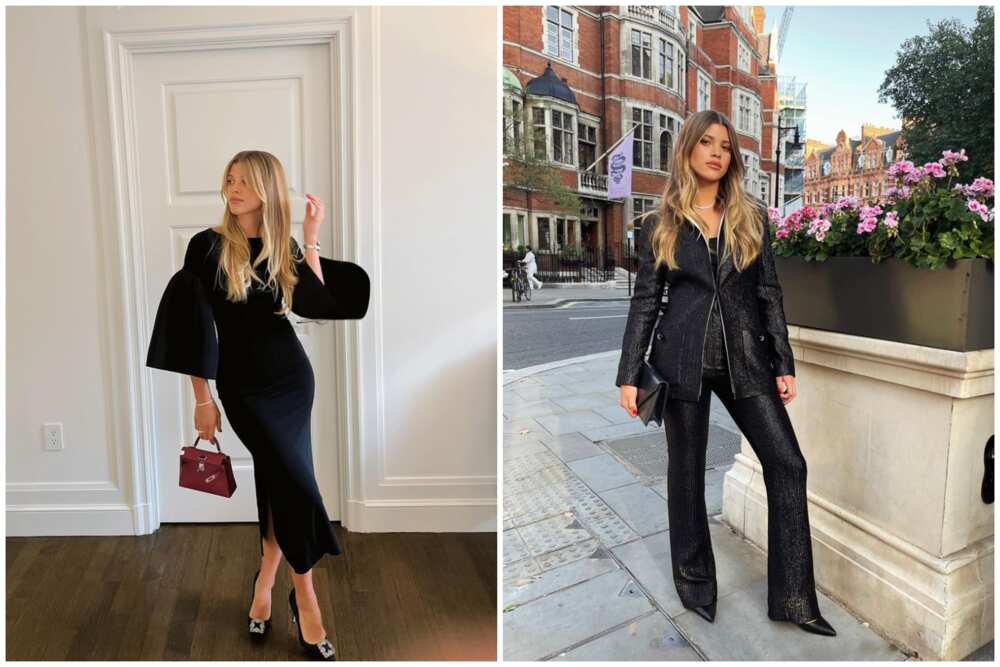 She is the younger daughter of Lionel Richie, a musician. She became a professional glamour girl after landing her first modelling gig with Mary Grace Swim.
36. Maureen Wroblewitz (24)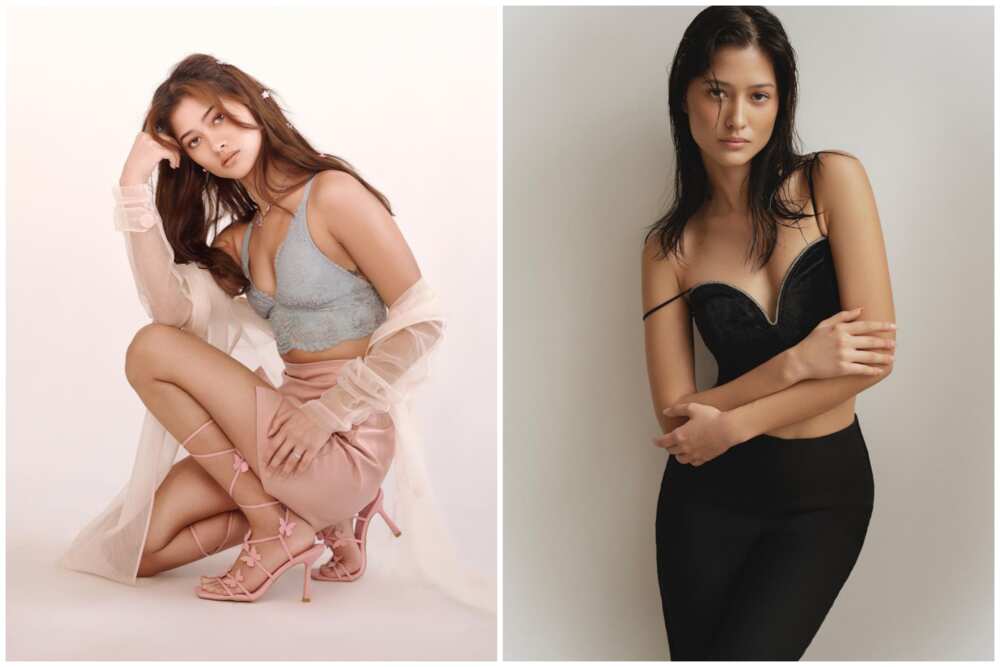 She came to the spotlight as the Philippines representative on the fifth season of Asia's Next Top Models. Maureen was born in Riyadh, Saudi Arabia. She has appeared in the Philippines Cosmopolitan Magazine.
37. Katherine Anne Moore (25)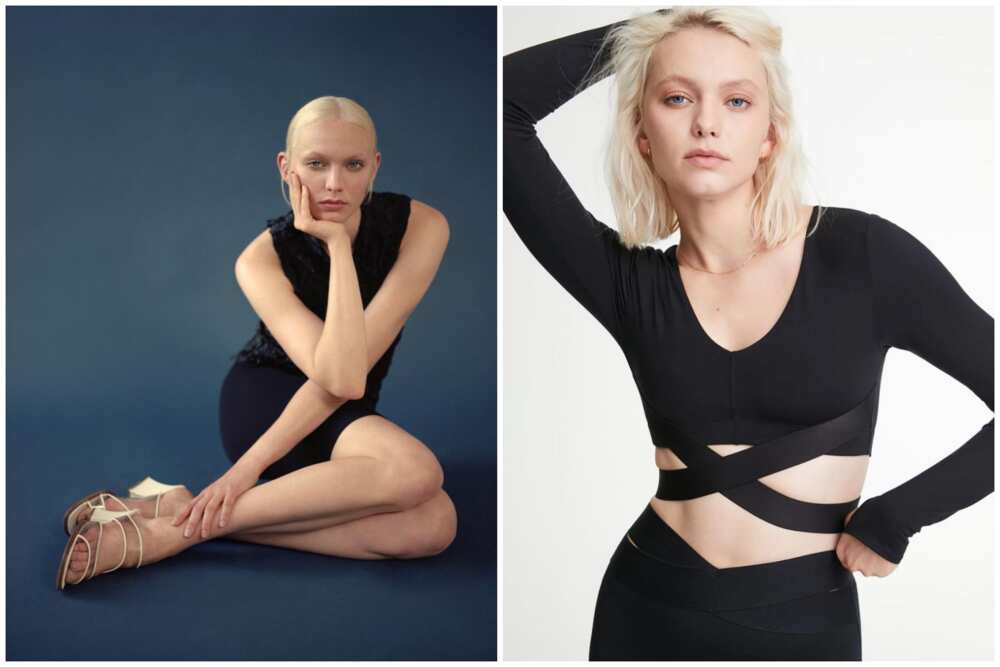 Katie Moore is an American runway model who rose to fame due to her daring blunt cooper haircut, which was spotted first on the Alexander Wаng catwalk. The beautiful blonde has walked for Emilio Pucci and Stella McCartney.
38. Liza Ostanina (24)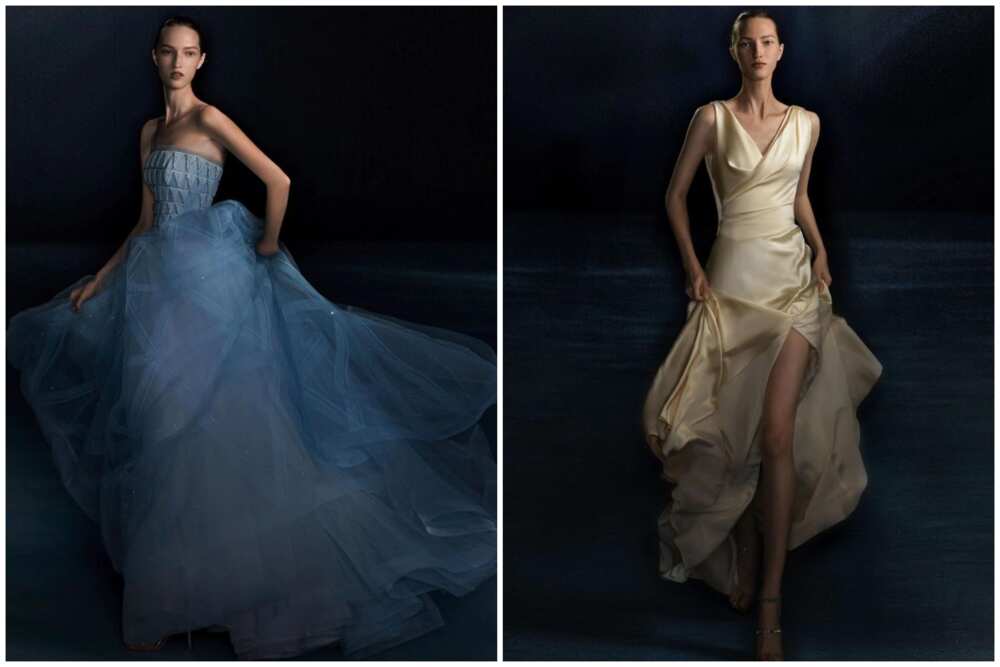 She is a Russian glamour girl known for her stunning poses and beauty. She is talented and has performed at shows like Roberto Cavalli, Kenzo, and Elie Saab.
39. Bella Harris (22)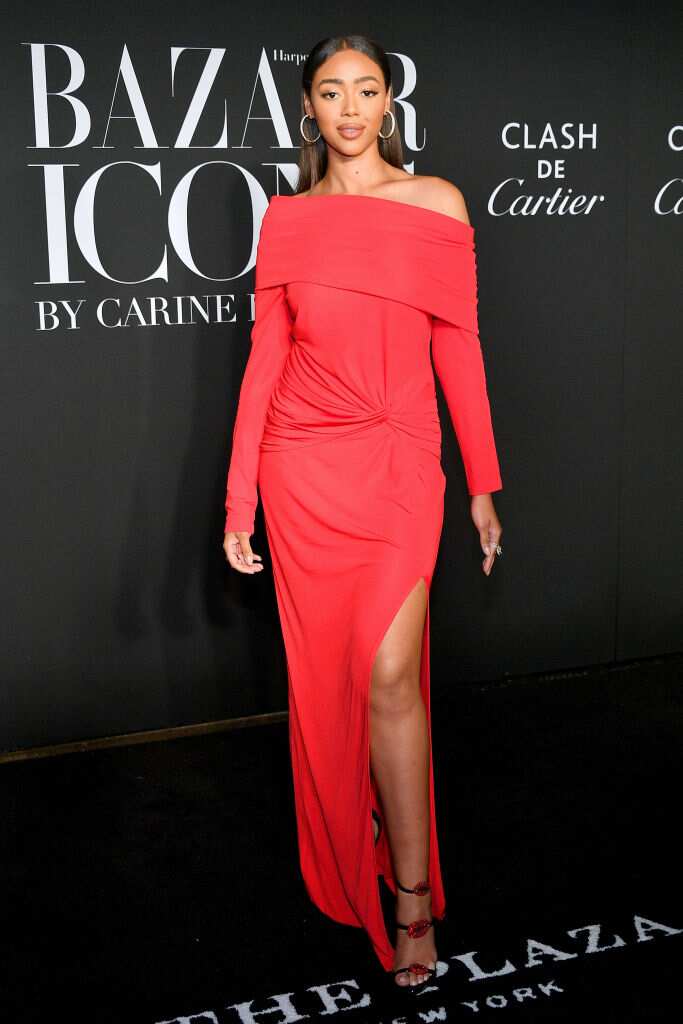 Bella Harris, the daughter of the famous producer Jimmy Jam, is American. She has been represented by New York and Los Angeles models.
40. Fiona Barron (23)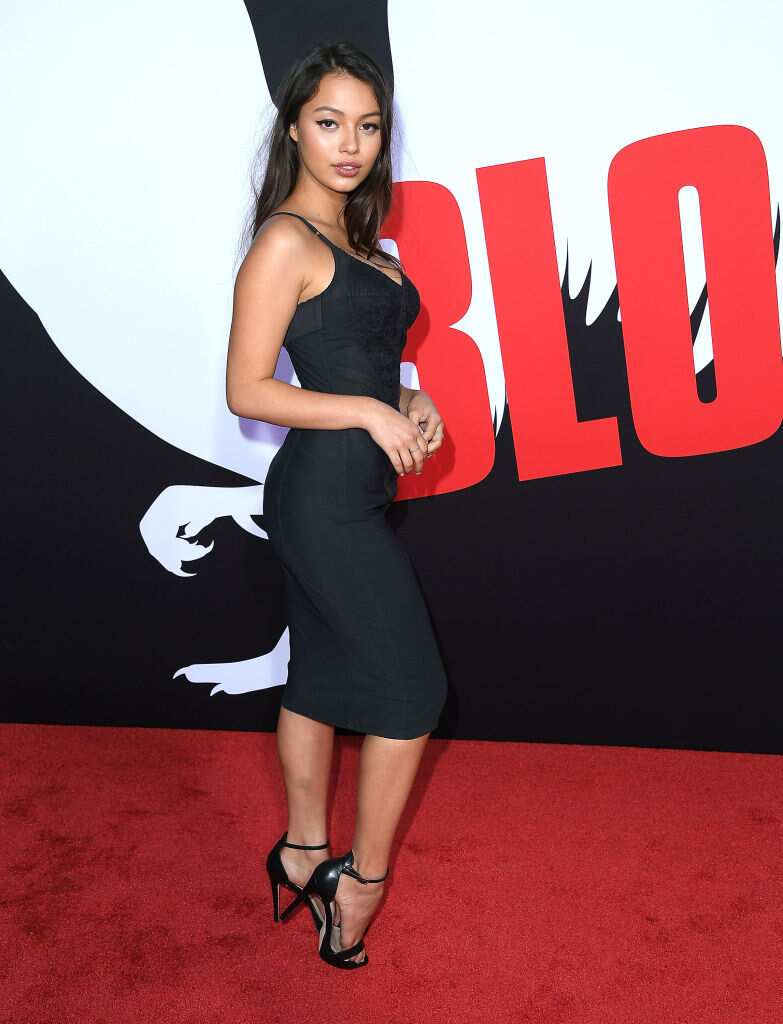 She is a Mexican beauty known as the face of businesses like Monday Swimwear, Bebe Stores, and Pretty Little Things. She promotes various brands on her Instagram.
41. Queen Khamyra (16)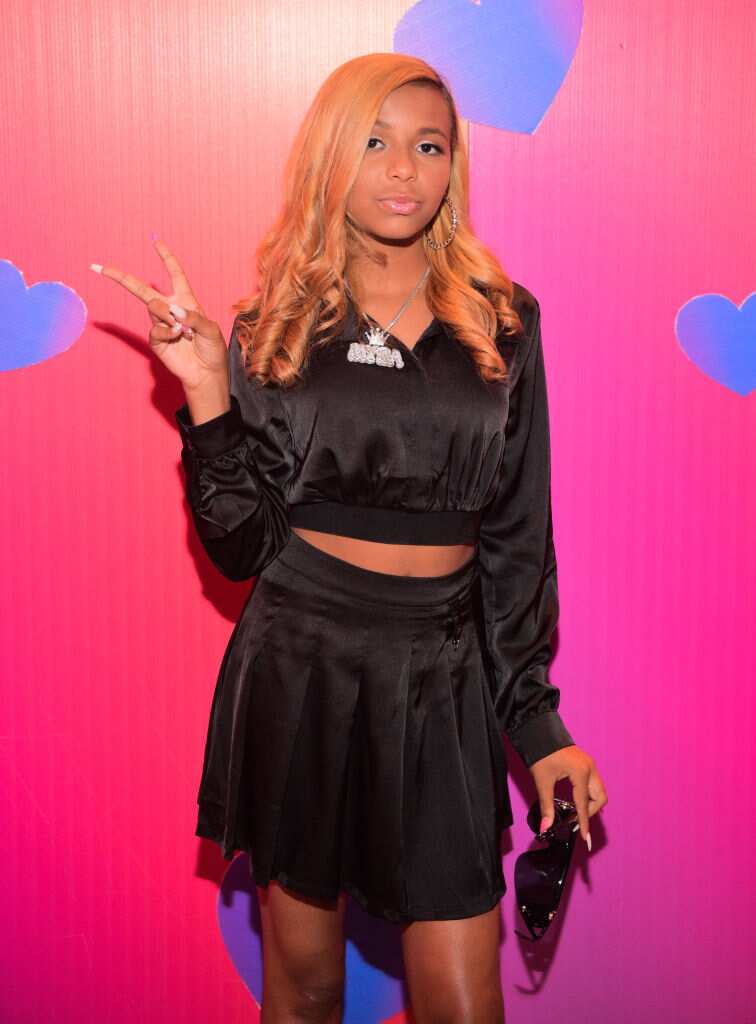 Queen Khamyra is a social media star, but her pages are managed by her mum. She has worked for teen brands like Angel Joi and Love Pink Corp. She is also an actress.
42. Diana Chioma Eneje (20)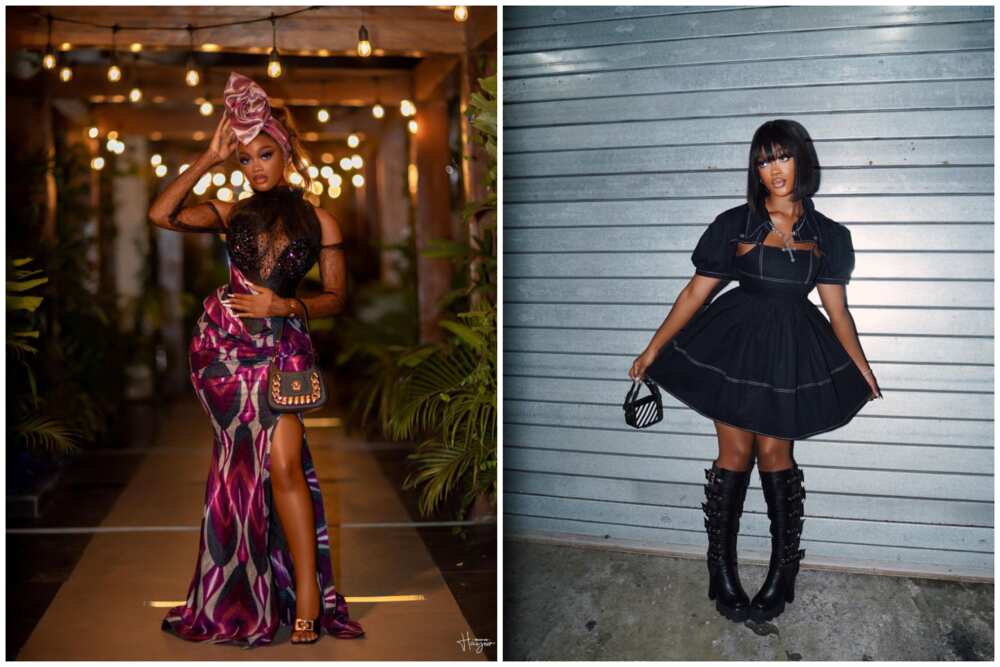 She is a model from Nigeria. She promotes global brands such as Cadbury, Krispy Kreme, Swarovski, and other famous companies. She is also a YouTuber.
43. Thylane Blondeau (21)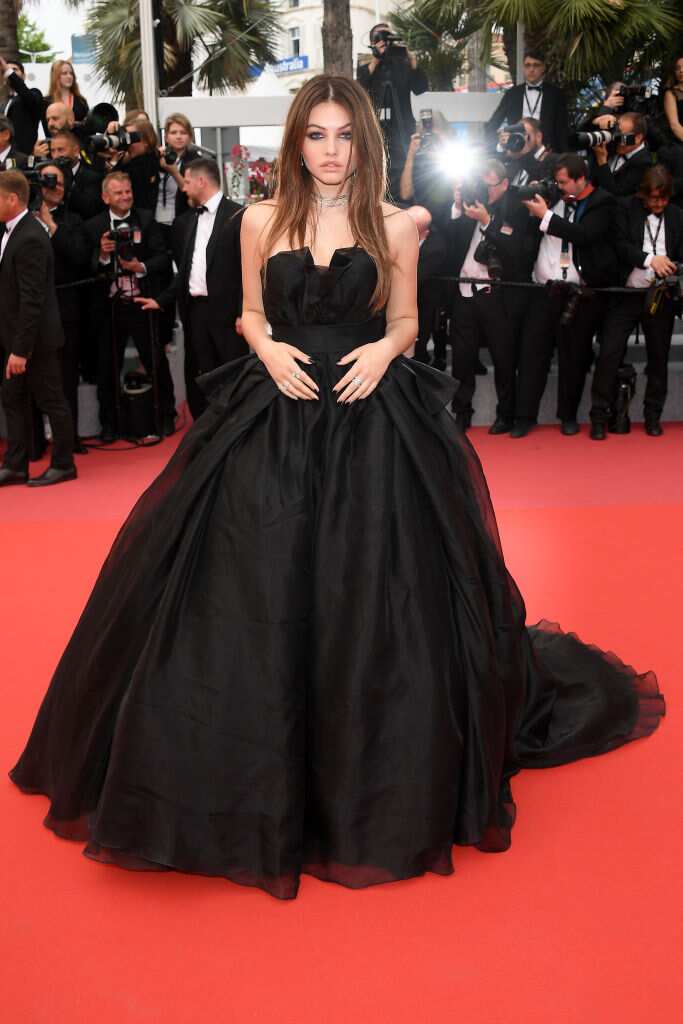 She is a French glamour girl and television personality. She started working as a child model when she was six years. Thylane Blondeau has graced the covers of Vogue Enfants and Jelouse magazines.
44. Sophie Mudd (24)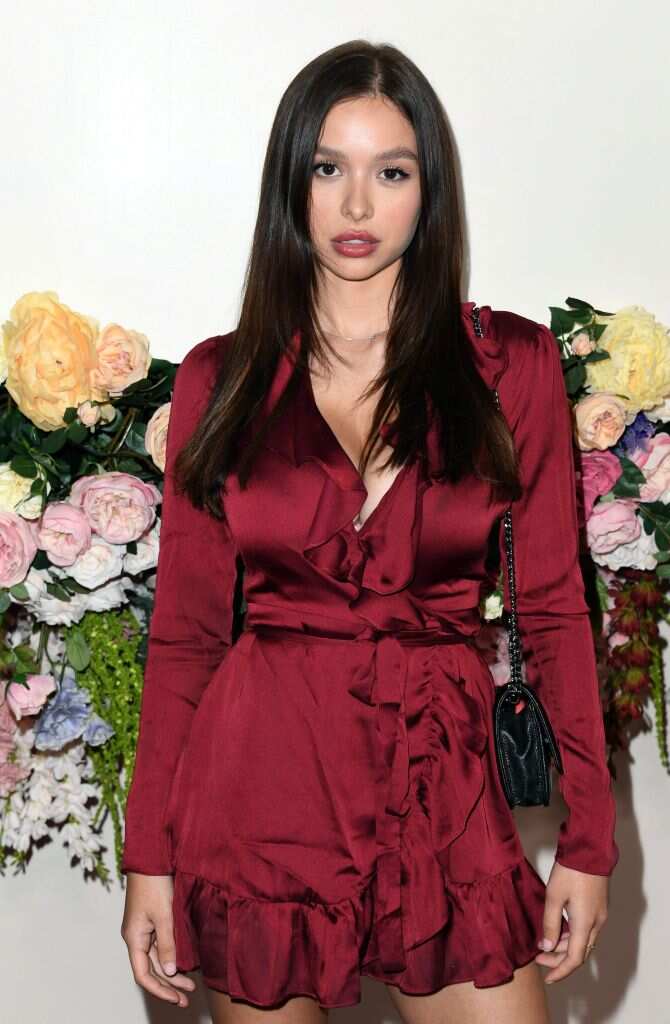 Sophie Mudd was born in the United States of America. She is a social media personality known for promoting swimsuits and other outfits via her Instagram.
45. Ella Orten (22)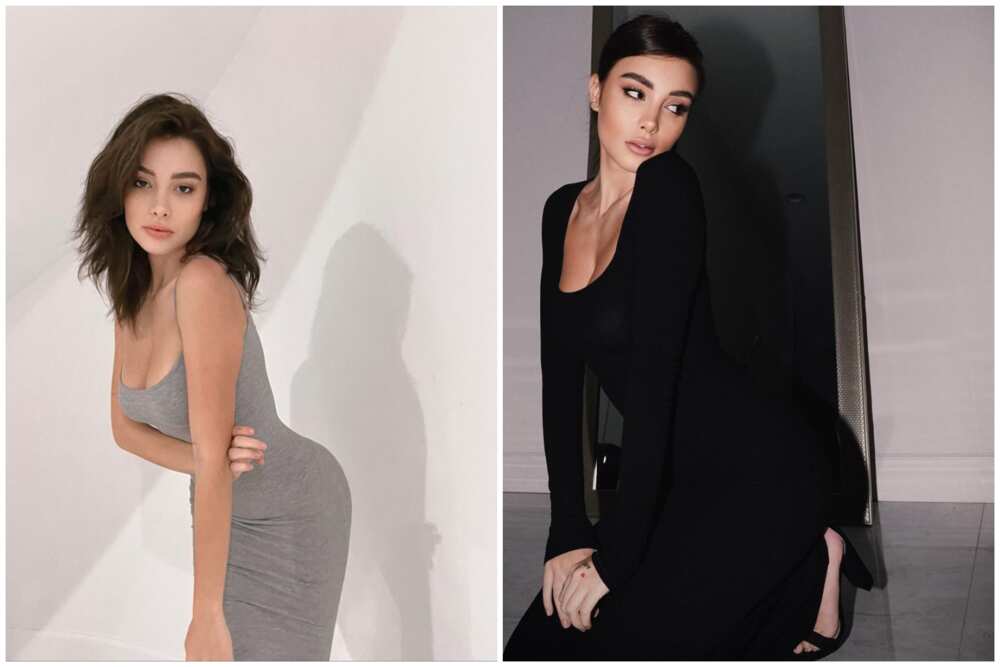 Ella Orten is a beautiful glamour girl from the United States of America who is famous for sharing fashion-related content on TikTok and Instagram. She has Slavic roots.
46. Inka Williams (23)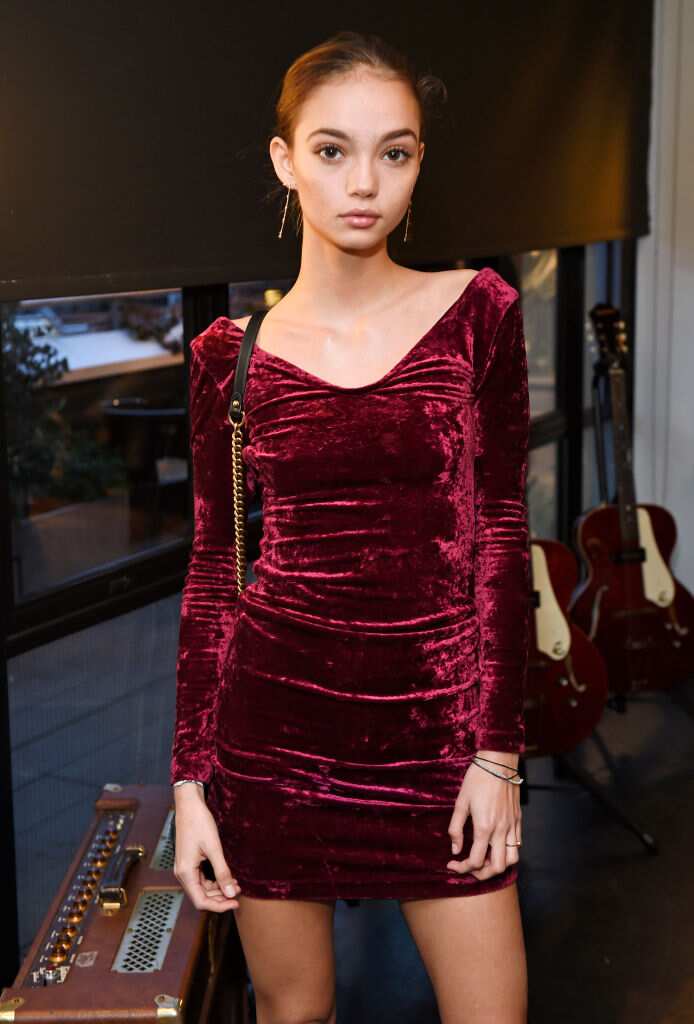 She is an Australian glamour girl who was a blogger before she began modelling. Inka Williams has been represented by IMG worldwide, and she has been featured in Elle Magazine Australia.
47. Annie Marie (24)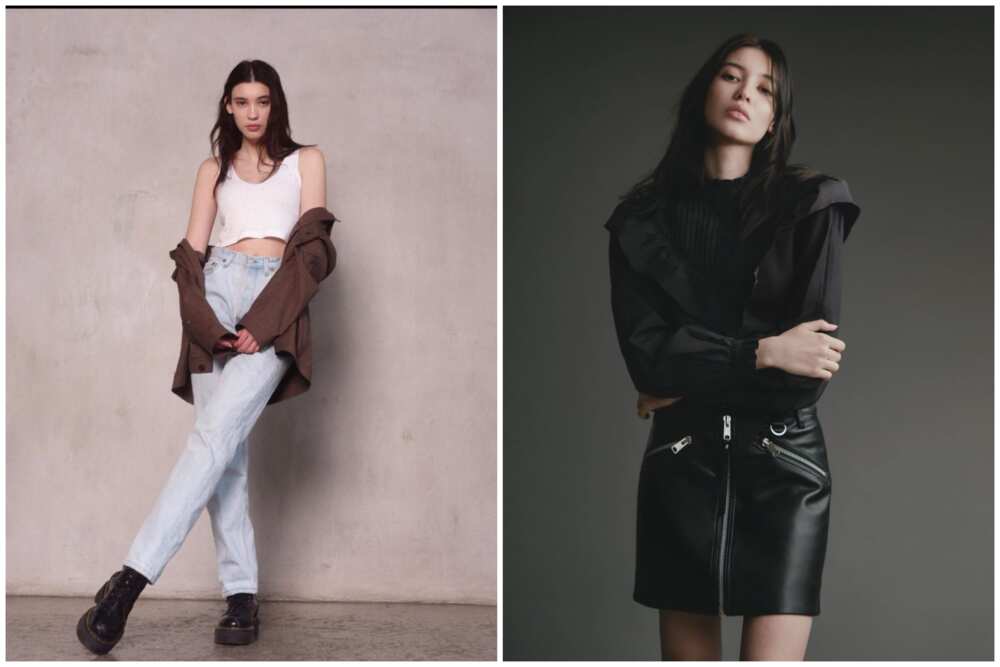 She is an American glamour girl with a significant following on Instagram. Annie Marie has posed for Urban Outfitters and Galore magazine. She is represented by Innovative artists.
48. Charlotte D'Alessio (24)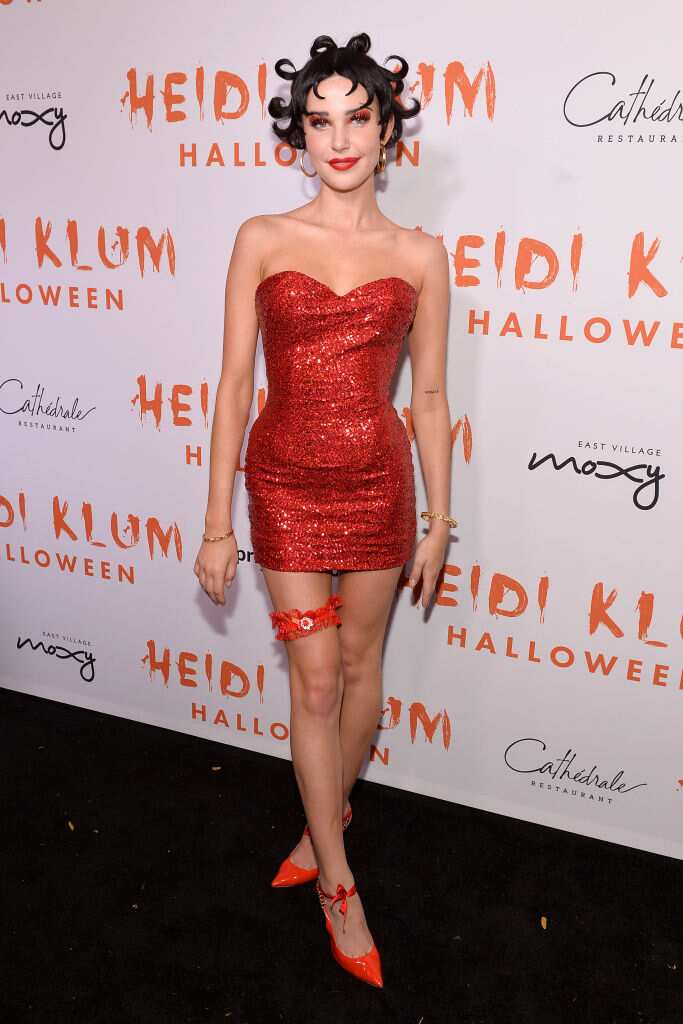 Charlotte D'Alessio was discovered at Coachella. She is Canadian. She has a massive following on Instagram.
49. Paris Jackson (24)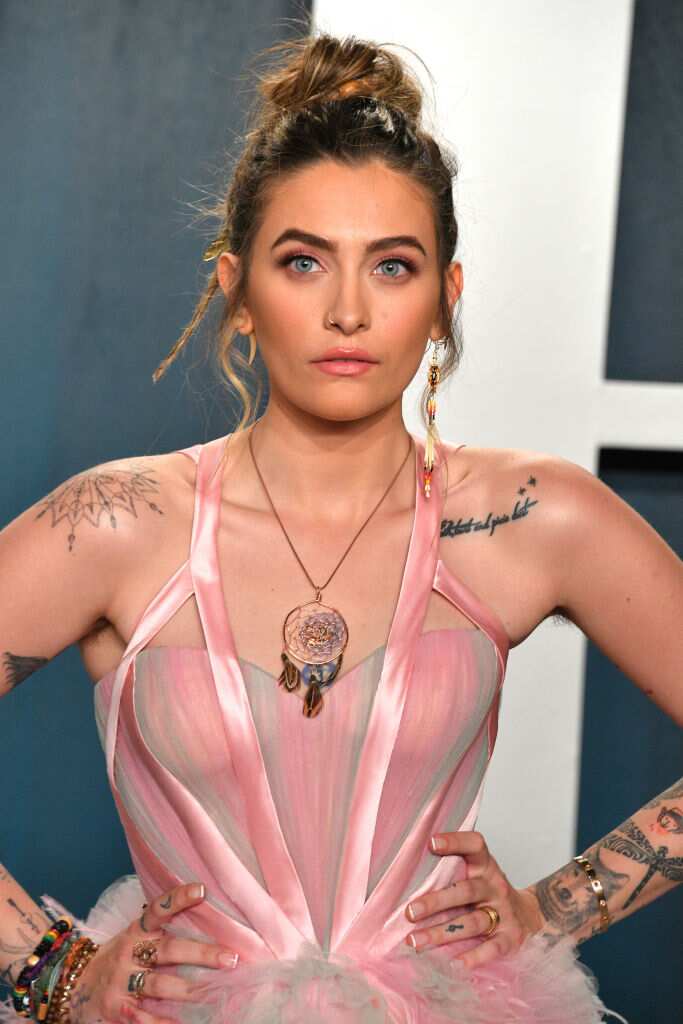 Her full name is Paris-Michael Katherine Jackson. She is famous as the second daughter of the late Michael Jackson and Debbie Rowe. She has appeared on the cover of Rolling Stone.
50. Hunter Schafer (24)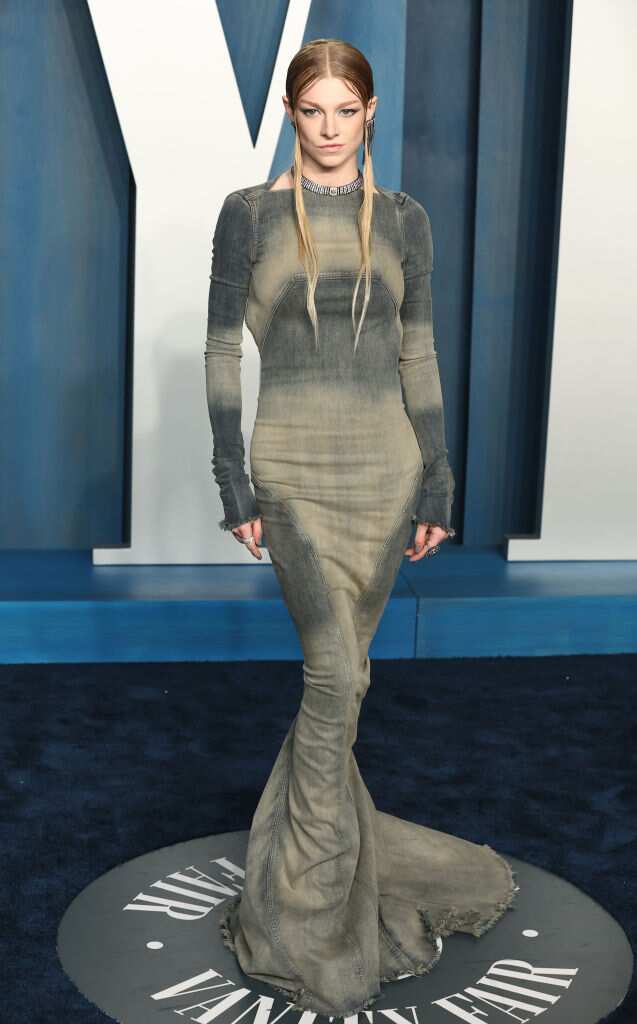 She is an actress, artist, and glamour girl featured on Vogue's '21 Under 21' list. She has worked for designers like Dior, Marc Jacobs, and Tommy Hilfiger. She was born in Trenton, New Jersey, United States of America.
Today the modelling industry is full of young attractive female models doing a great job promoting brands and products. The young successful glamour girls are an inspiration to those who are dream to join the industry.
READ ALSO: Who is the most famous person in the world? Top 10 celebrities
Legit.ng recently published an article about the most famous person in the world. It can be quite challenging to pinpoint who is the most famous person in the world. However, one can tell by looking at the number of followers on their social media platforms.
Instagram, the widely used social media platform, can help determine the most famous people worldwide. Some famous people include Christiano Ronaldo, Lionel Messi, and Kylie Jenner.
Source: Legit.ng