30+ great tattoos that represent growth and change
Tattoos are not just marks! They are a great way to express yourself and can be great symbols to represent the growth of personality and mental strength. These tattoos will always remind you to keep growing to higher heights. Discover some of the best tattoos that represent growth and change that you will never regret getting.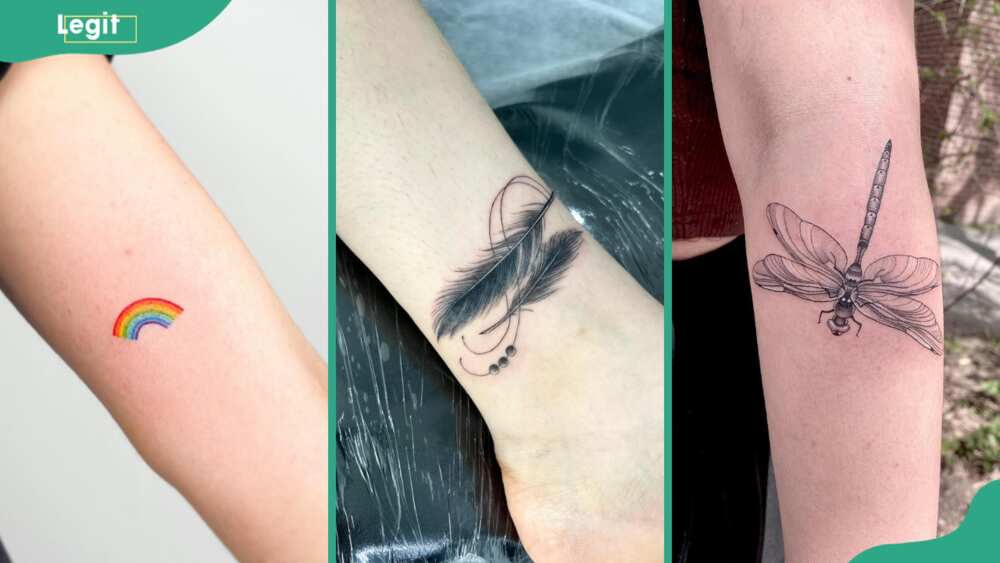 Tattoos are the cutest art form. They can be small and subtle or bold and striking, but they all hold special significance for the person wearing them. If you are a person who values development and change, then tattoos symbolising growth are ideal for you.
Great tattoos that represent growth and change
Tattoos are great because they express your thoughts and feelings. Consider these tattoos that symbolise growth to remind you to keep evolving.
Phoenix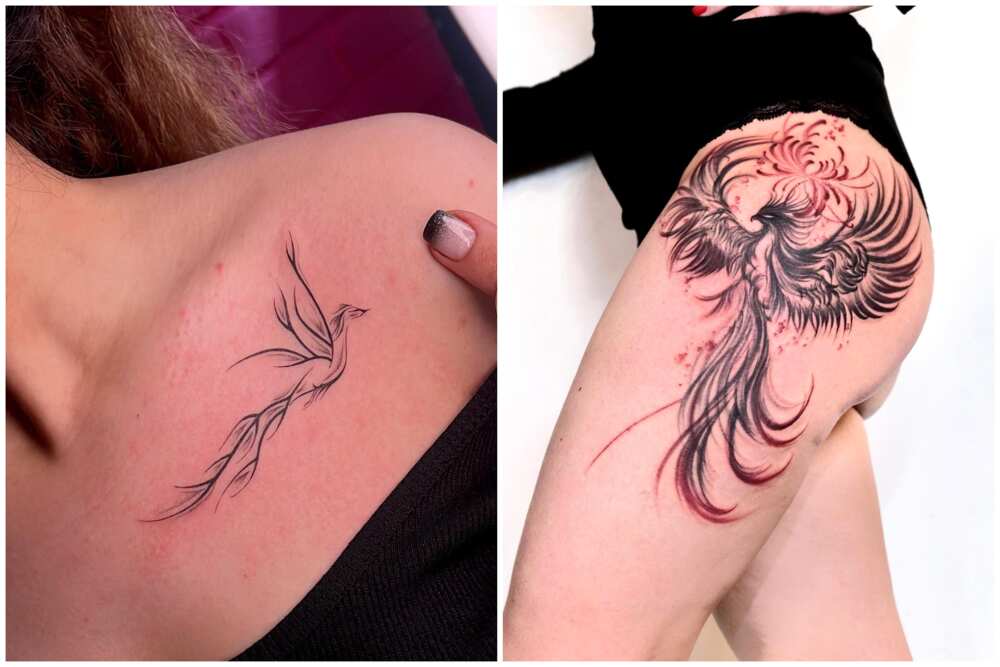 Are you looking for a tattoo that means growth? Look no more, as a Phoenix design fits in this category. It symbolises rebirth, renewal and transformation as it is said to rise from the ashes of its destruction.
Dragonfly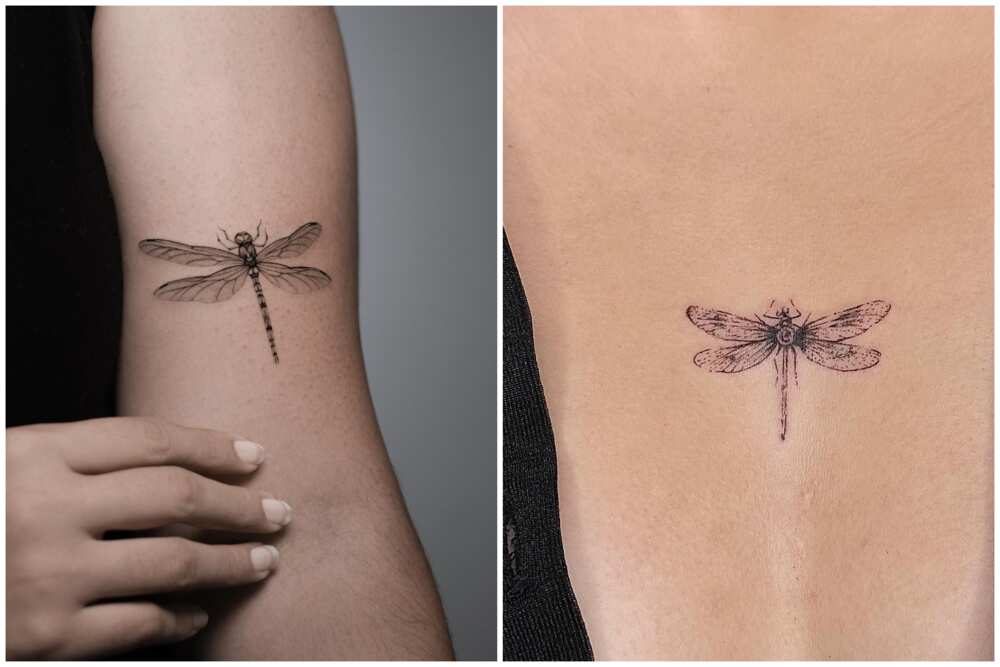 The dragonfly symbolises transformation, change, adaptability and self-realisation. It can also signify victory over life's struggles and obstacles. It gives you the strength to move on.
Koi fish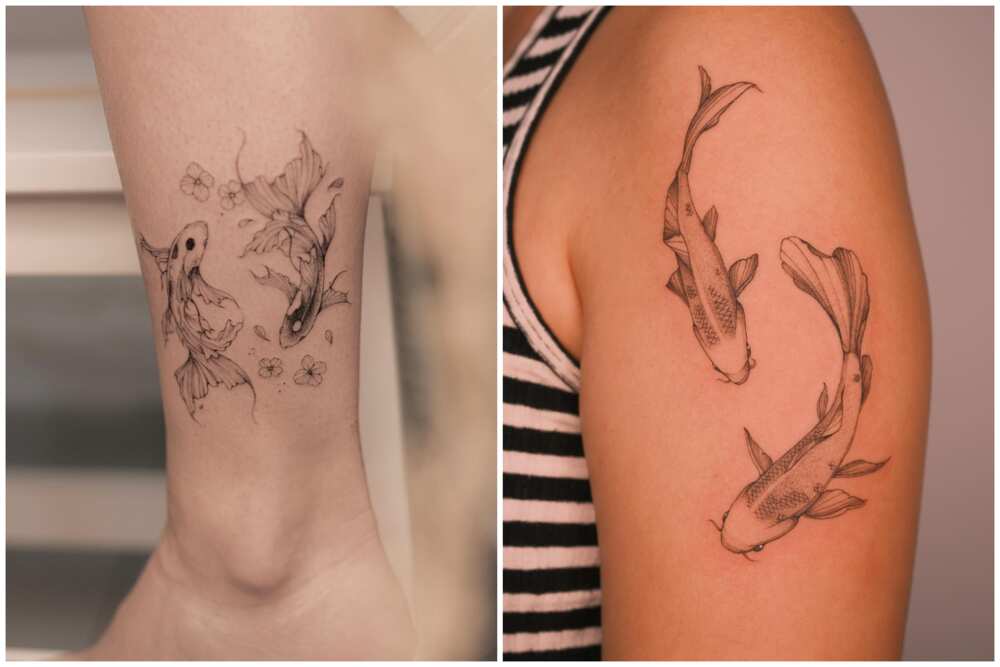 The Koi fish are known for their ability to swim upstream and overcome obstacles, representing resilience and determination. Therefore, the koi fish design symbolises perseverance over challenges in life.
Butterfly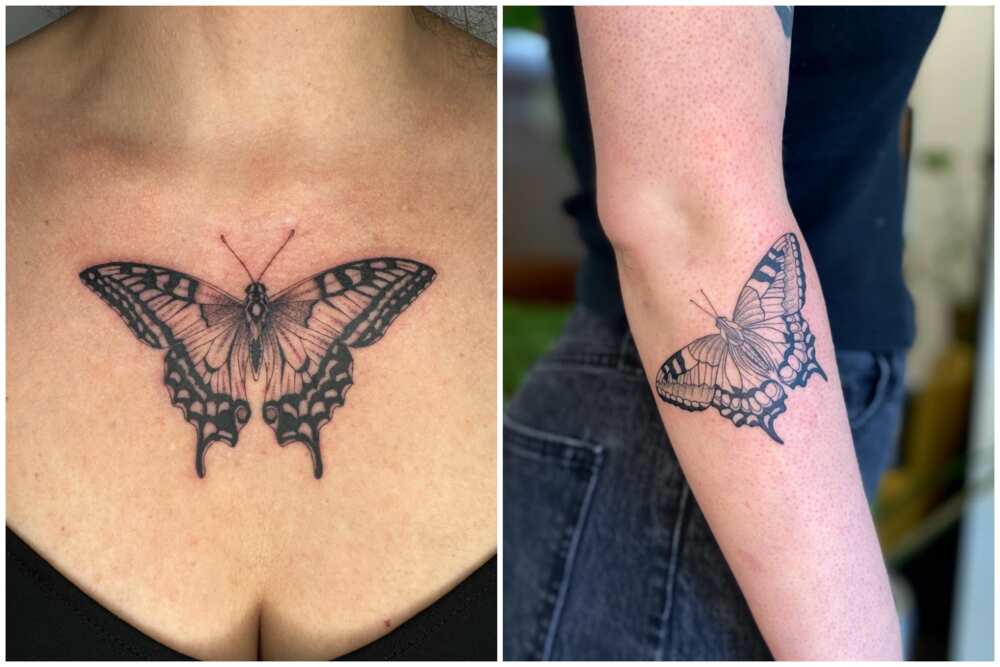 The butterfly symbolizes life's cycles, hope and the soul's rebirth. Like how a caterpillar transforms into a butterfly, this tattoo design represents personal growth and change in your life.
Lotus flower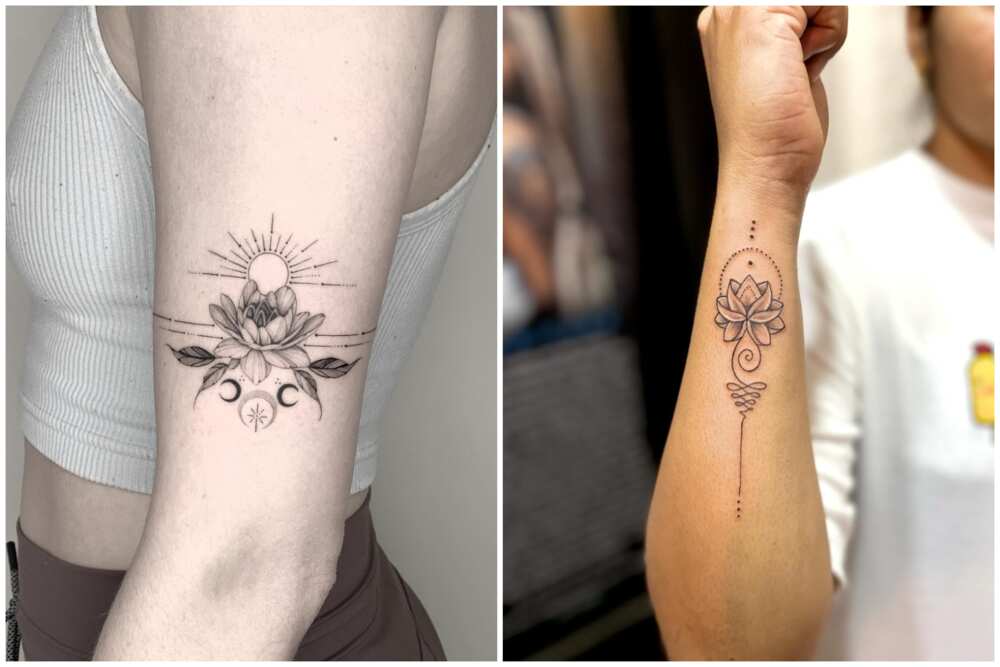 The lotus flower has links with the belief that the growth of one's soul and mind never ends. This art, especially for men, can symbolise a robust, grounded character that isn't afraid to grow and change.
The Moon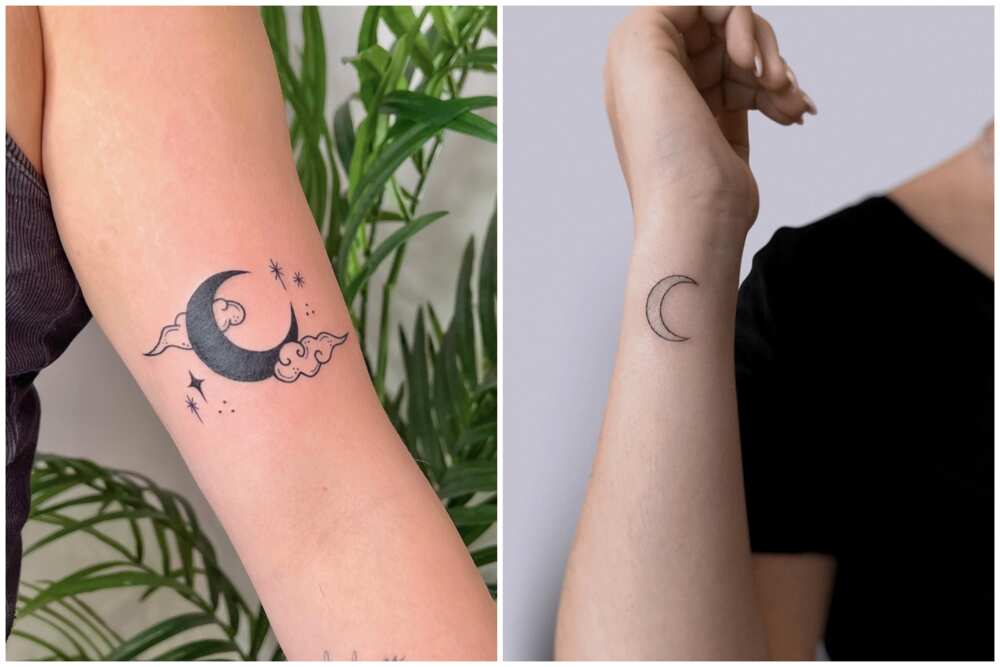 The Moon designs are among the tattoos symbolising growth. Crescent moons are usually related to new life phases, characters, and beginnings. The moon represents growth, manifestation and creativity.
Rainbow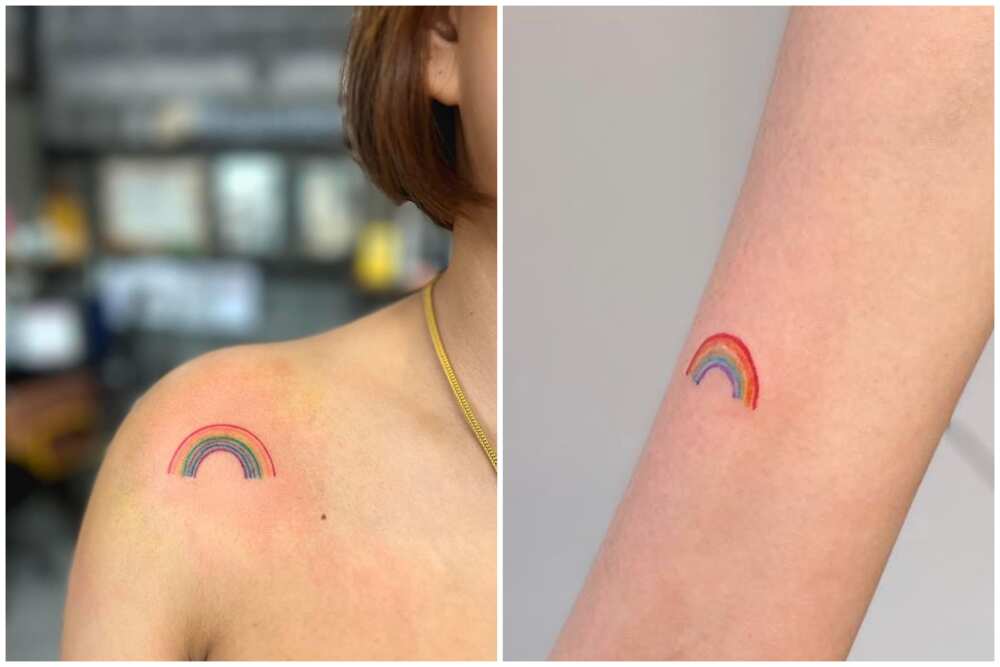 The rainbow shows the magnificent creation of nature. Its vibrant, radiant colours reading across the sky bring joy, hope and wonder to all who witness it. It is an ideal design, especially if you have gone through significant obstacles and are experiencing new and promising beginnings.
Waves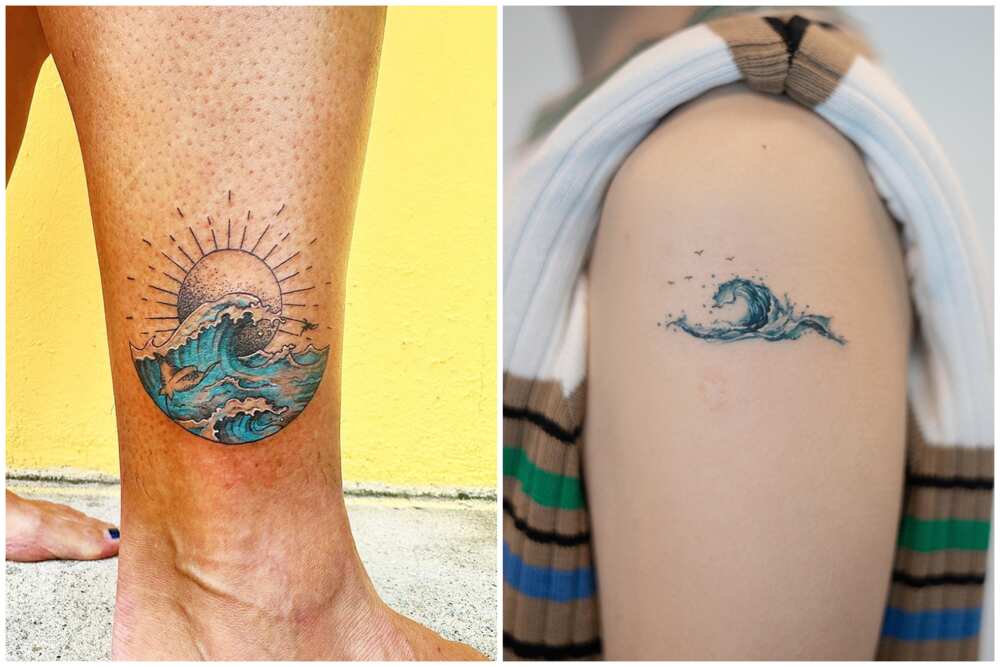 Life, like waves, is constantly changing and moving. This tattoo represents life's journey, the constant change and growth you must embrace.
Kokopelli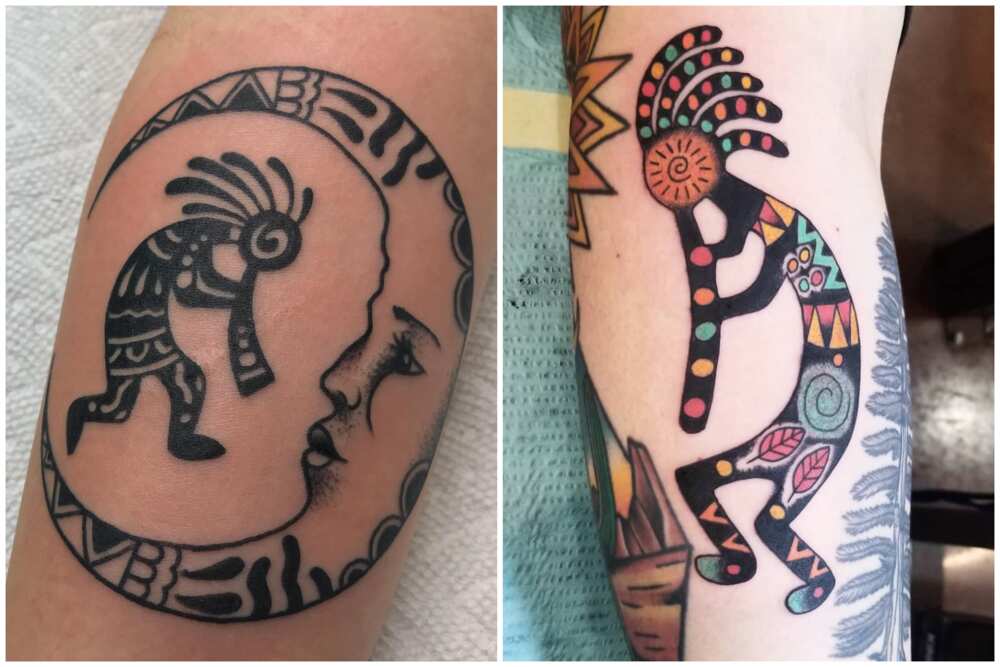 Kokopelli's design represents people who believe in new decisions. You can wear this art if you aspire to start a new chapter in life or quit a harmful habit or behaviour.
Triskelion or triskele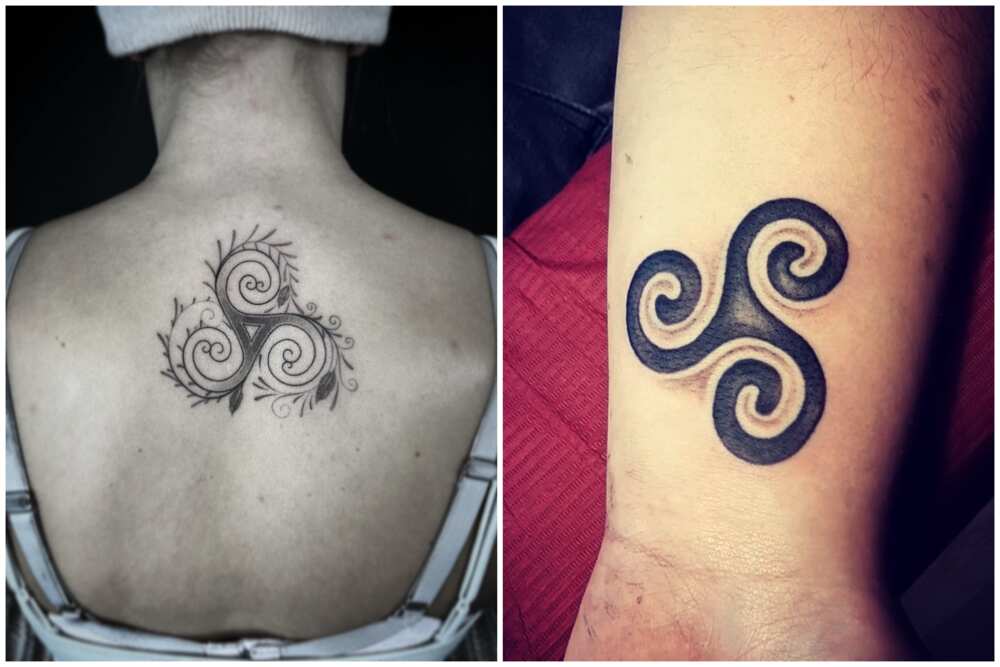 Triskelion symbolises personal growth, human development and spiritual expansion. It represents continuous forward movement. The triskelion or triskele has a triple spiral design consisting of three symmetrical swirls emanating from a single point.
Robin bird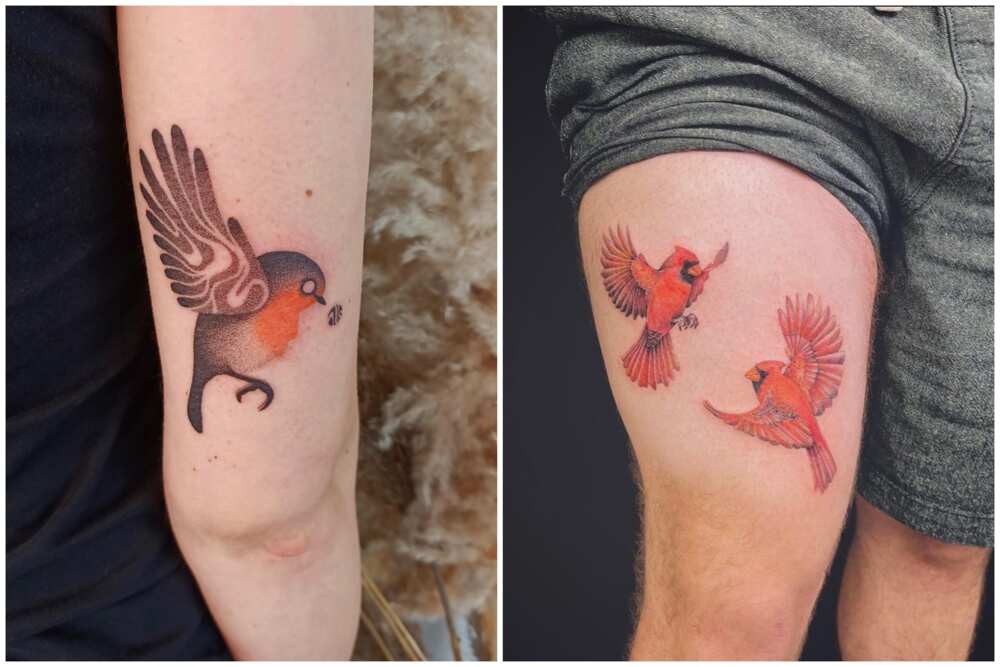 Are you looking for a tattoo that means growth? A robin bird tattoo is perfect for you. It is mainly associated with spiritual and personal development, representing your selfless quality and hope for good things to come.
Sunrise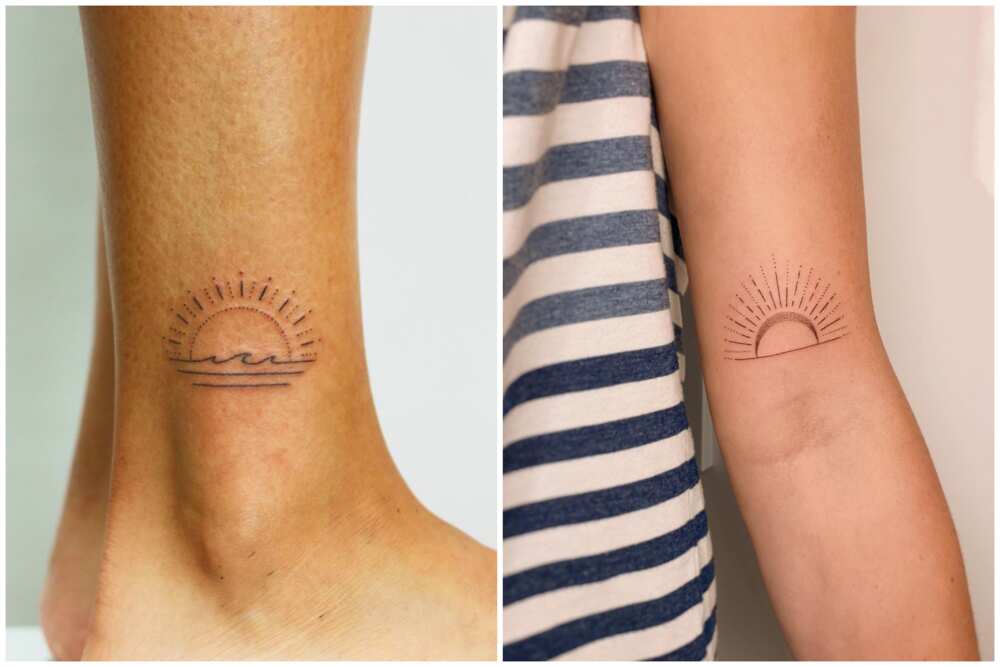 As each day is marked by the rising of the sun, similarly, the rising sun design represents the starting of a new life on earth for yourself. It represents rebirth, a new beginning and a new life.
Tree ring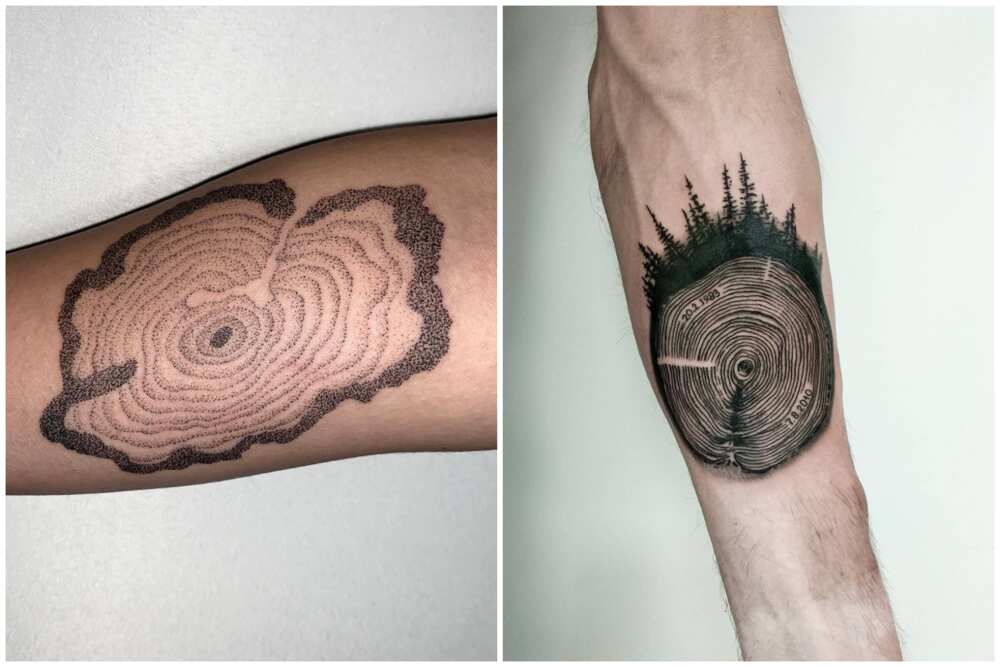 A tree ring tattoo is a beautiful way to mark growth. A tree gets a new ring for every year of its life. Humans can also do the same by embracing change in their lives.
Spiral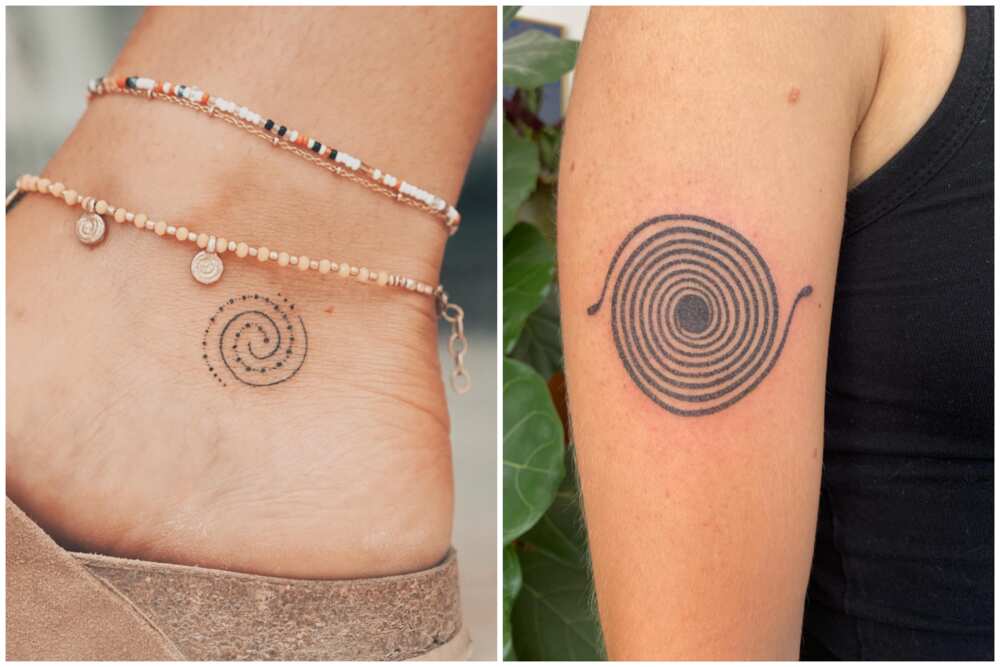 The spiral tattoo symbolises the cycle of life and energy in nature. That is a new beginning and growth. Life spirals outward, but it always comes back to its centre, its core. The spiral is also known as koru in Maori culture.
The tree of life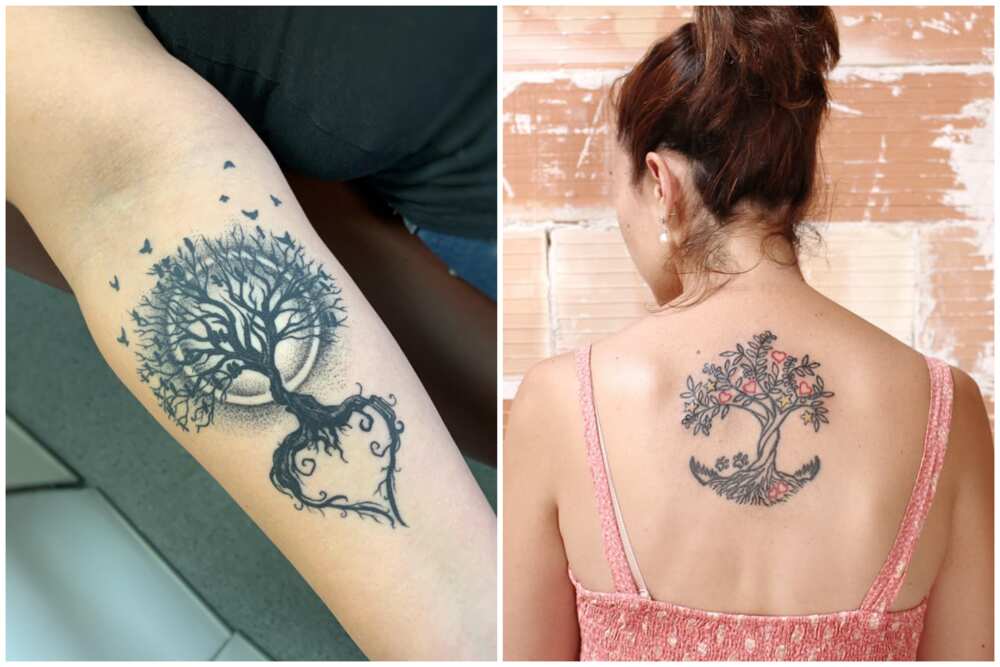 The tree of life is found in many different cultures and religions. Depicting a tree with branches reaching for the sky and roots delving deep into the earth, the Tree of Life tattoo represents growth, wisdom, beauty, eternity and interconnectedness.
Feather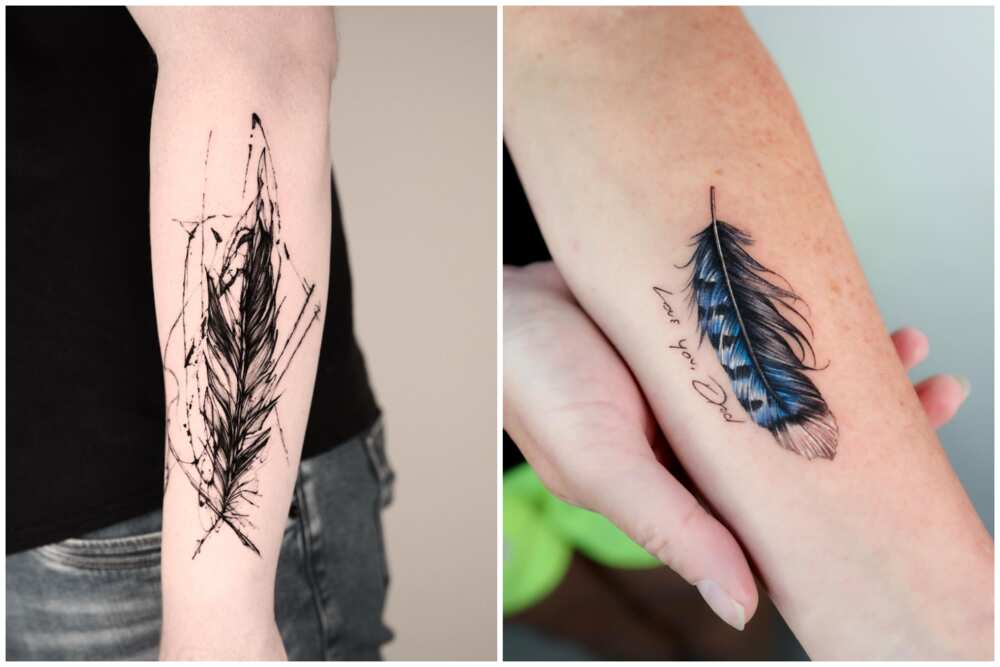 Feathers go through a natural process of growth and shedding, symbolising personal growth, transformation and the ability to adapt and change.
Shooting star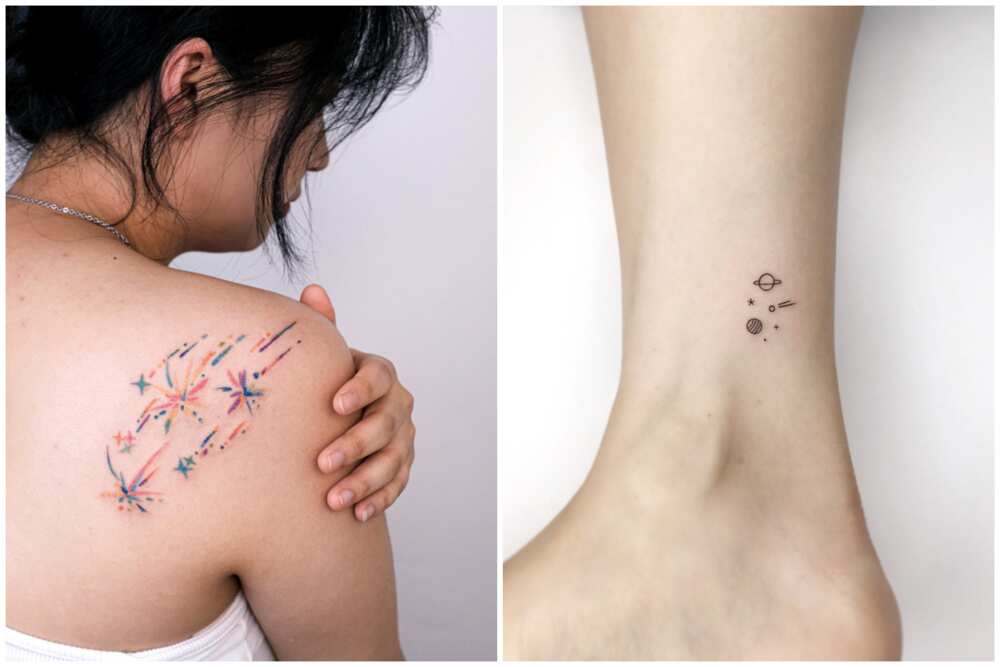 Shooting stars are often seen as symbols of wishes and dreams coming true. A shooting star design can remind you to pursue your goals and aspirations.
Yin Yang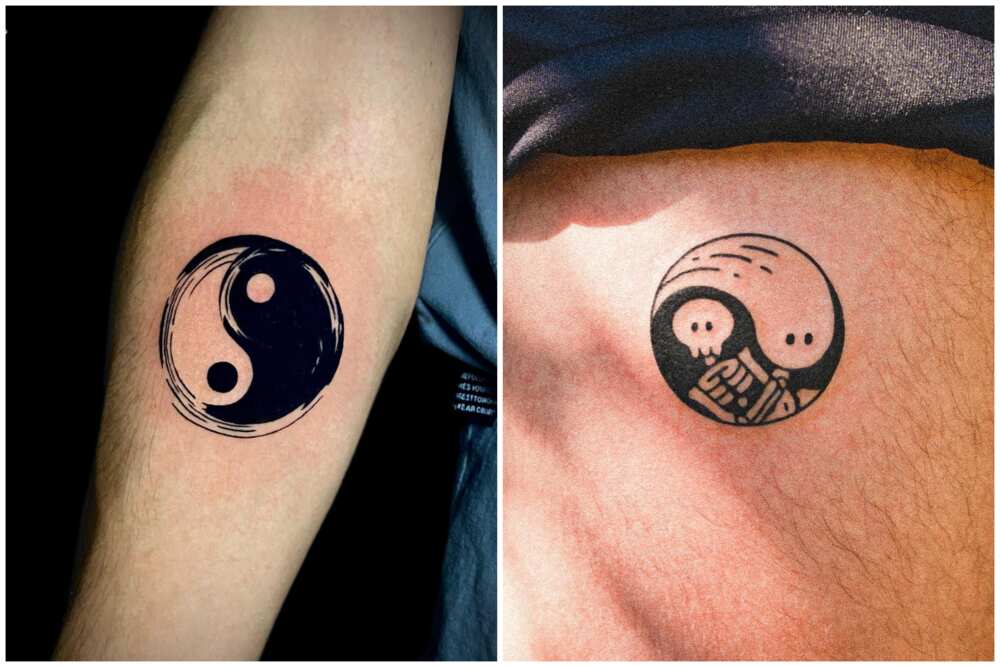 Yin Yang originates from a Chinese philosophy dating back to ancient times. It often represents the two sides of life, dark light living in harmony. It can also be interpreted as a metaphor for personal and spiritual growth.
Horseshoe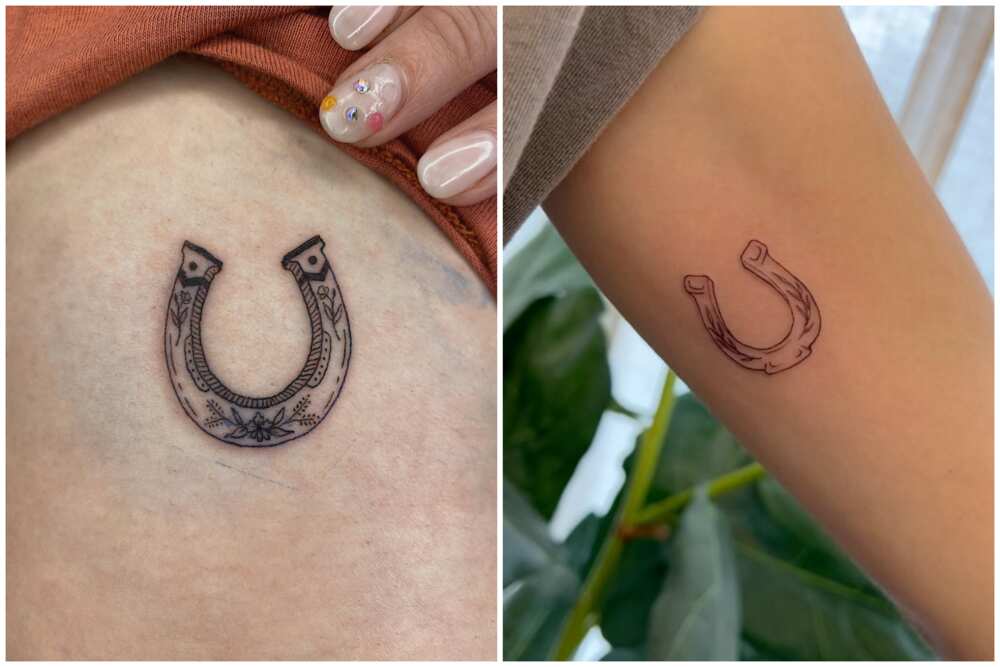 The horseshoe design art, when held upward, symbolises fortune, prosperity, wealth, good luck and energy. They are excellent tattoo ideas for those wishing prosperity and good luck.
Ouroboros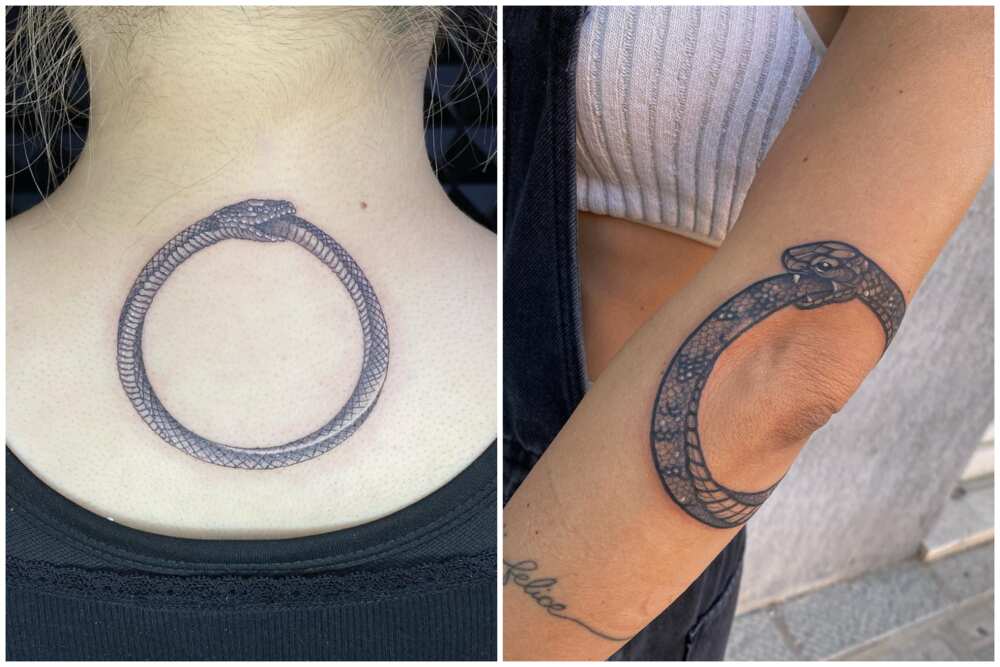 The tattoo represents eternity, the circles of life, continuity and wholeness. It is usually depicted as a snake eating its tail.
The Arrow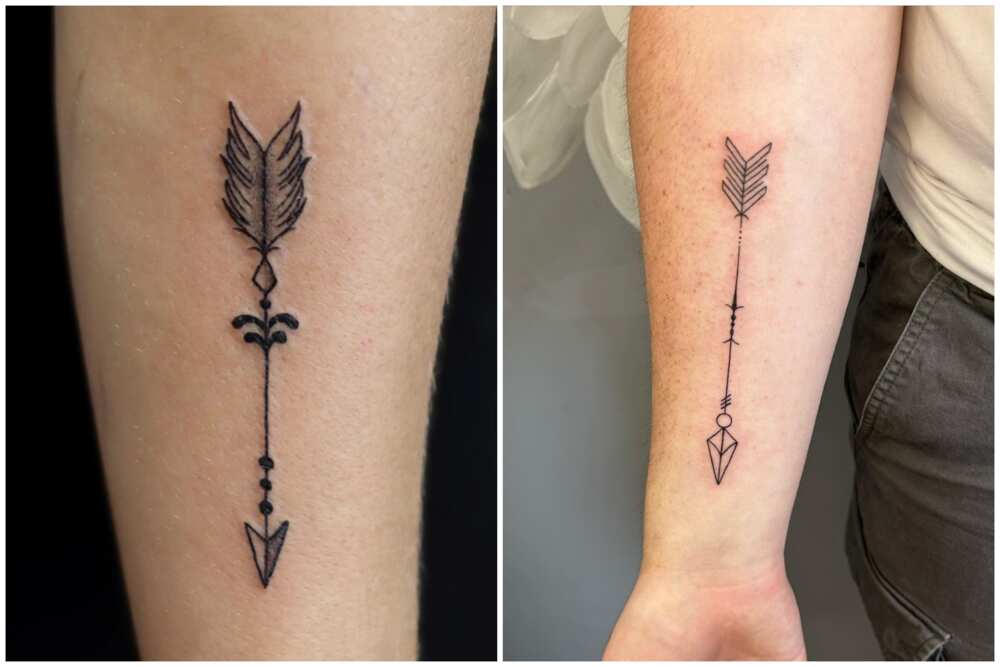 This is among the tattoos that symbolise growth and change. It represents strength in certain phases in someone's life and direction in finding your way. They also illustrate personal achievements and the fight it takes to get there.
Mountain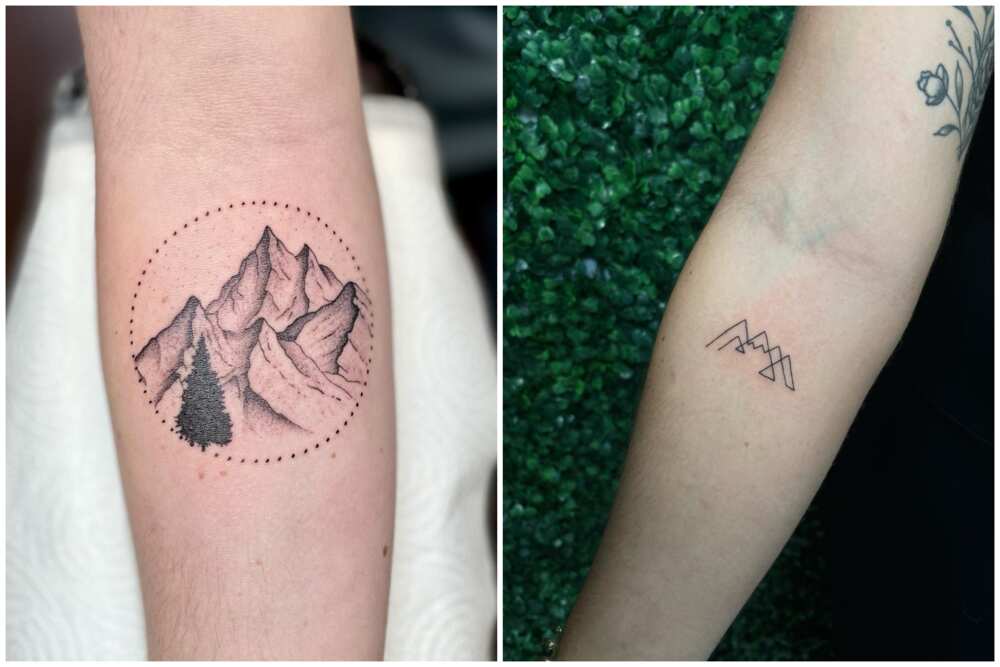 A mountain tattoo is one of the best images to get if you want to tell others that you distinguish your life's peaks and valleys and you are working to reach more of those peaks.
Stairs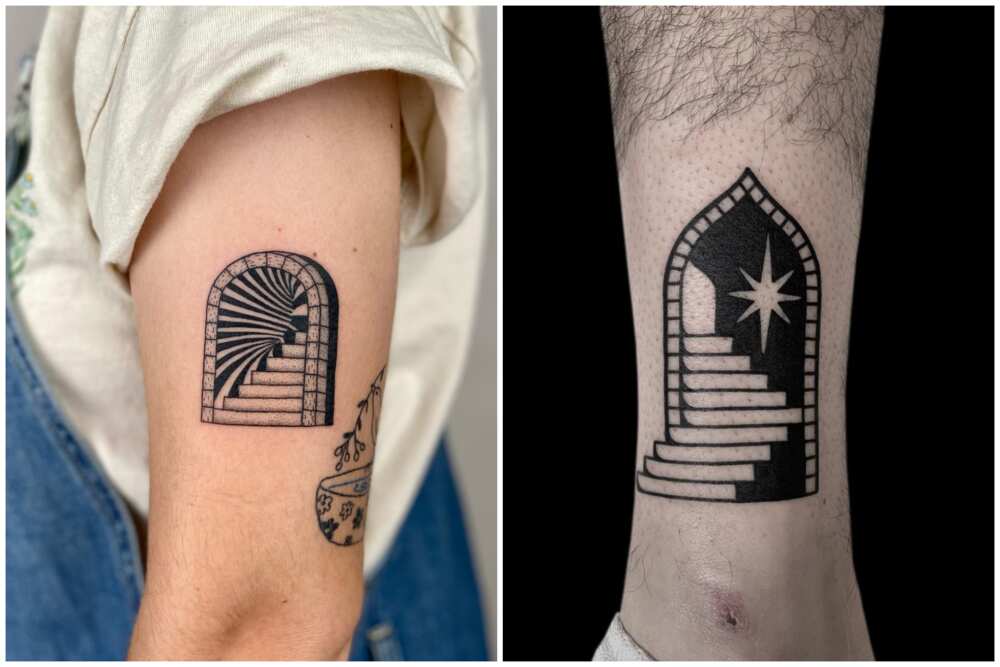 Tattoos with stairs design can be interpreted in several ways but often symbolises growth, progress and life's journey. This tattoo can constantly remind the wearer to continue pursuing their goals.
Daffodils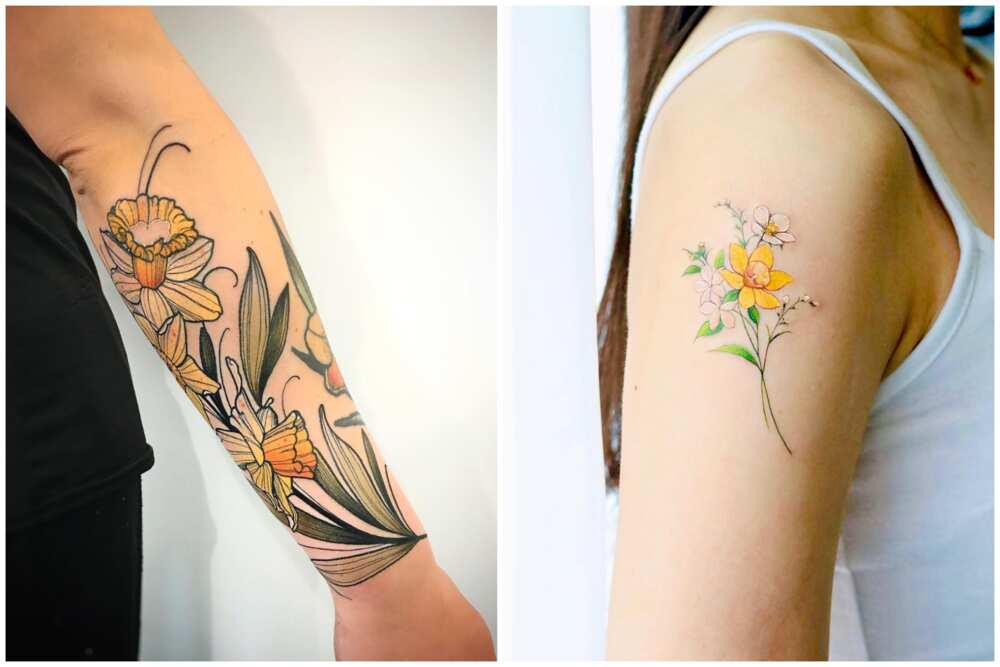 Daffodils tend to bloom in the early months of spring. Daffodil tattoos are associated with new beginnings and hope. These flower tattoos are an excellent choice for people who want to mark a turning point in their lives.
The world egg/cosmic egg
The world egg or cosmic egg is a symbol found worldwide. It represents the promise of life and the potential for transformation that lies within everyone.
Acorn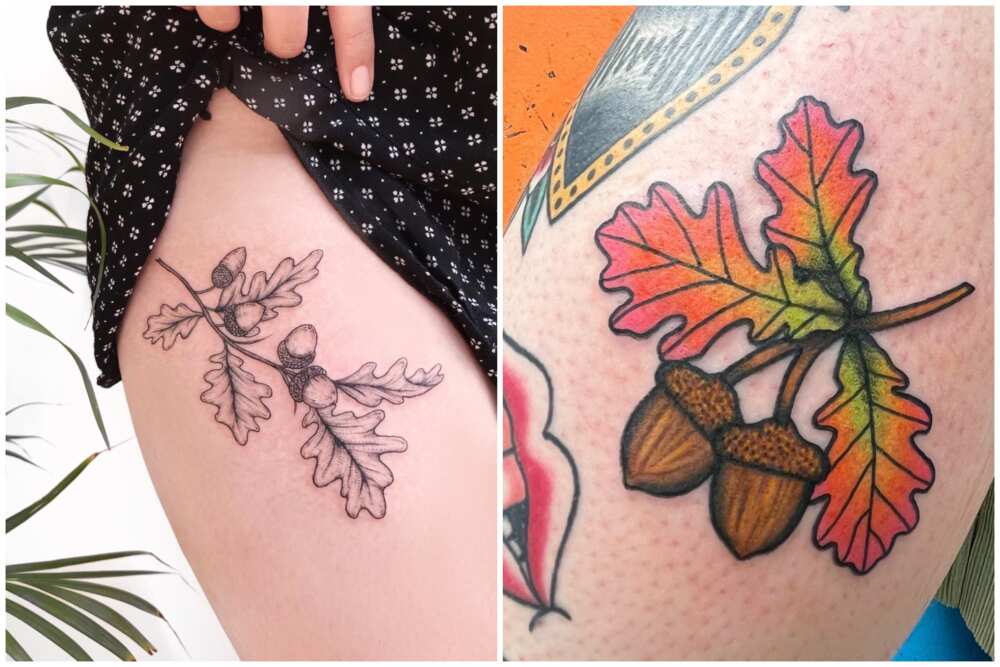 Acorn tattoos are gaining popularity in the world of body art. The tiny nuts hold the entire tree within them, symbolising the potential for growth and change. It also signifies new beginnings as mighty oak trees emerge from them.
Anchor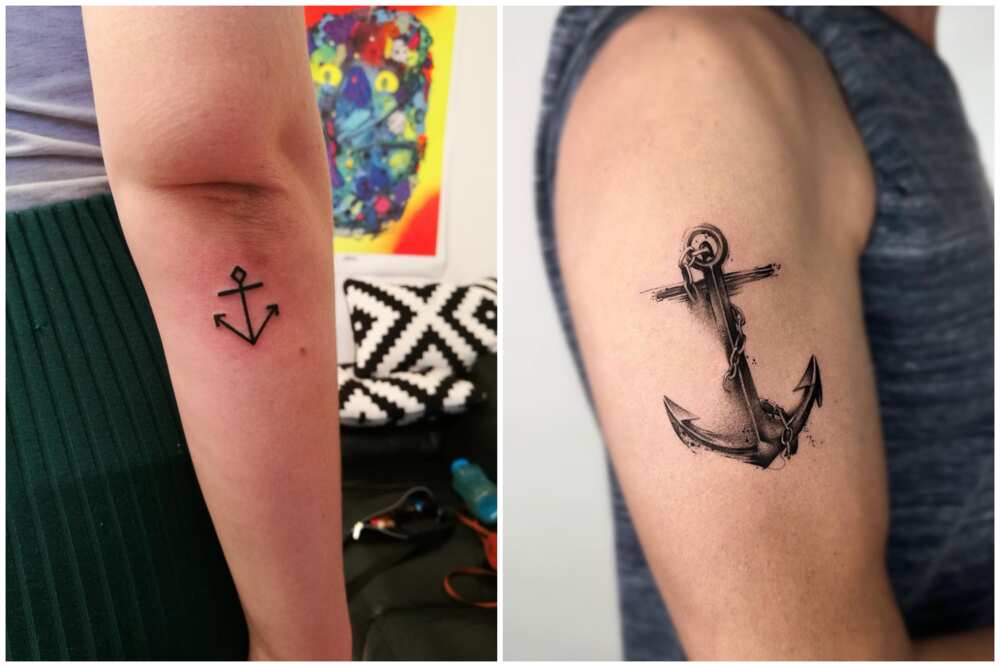 In a religious context, the anchor can represent a person's strength in their faith or remind them to stay grounded in challenging times. It is a representation of stability and equilibrium.
Wheel of Dharma (Dharmachakra)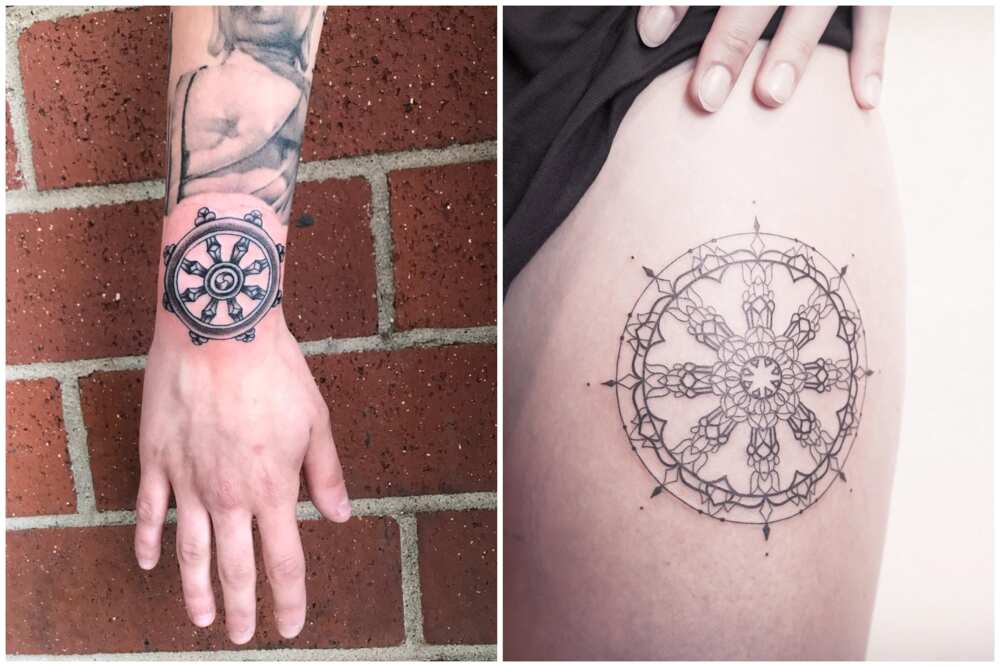 The Wheel of the Law is Buddhism's most important symbol, stylised in many ways in the tattoo world. It represents the never-ending cycle of life and death.
Compass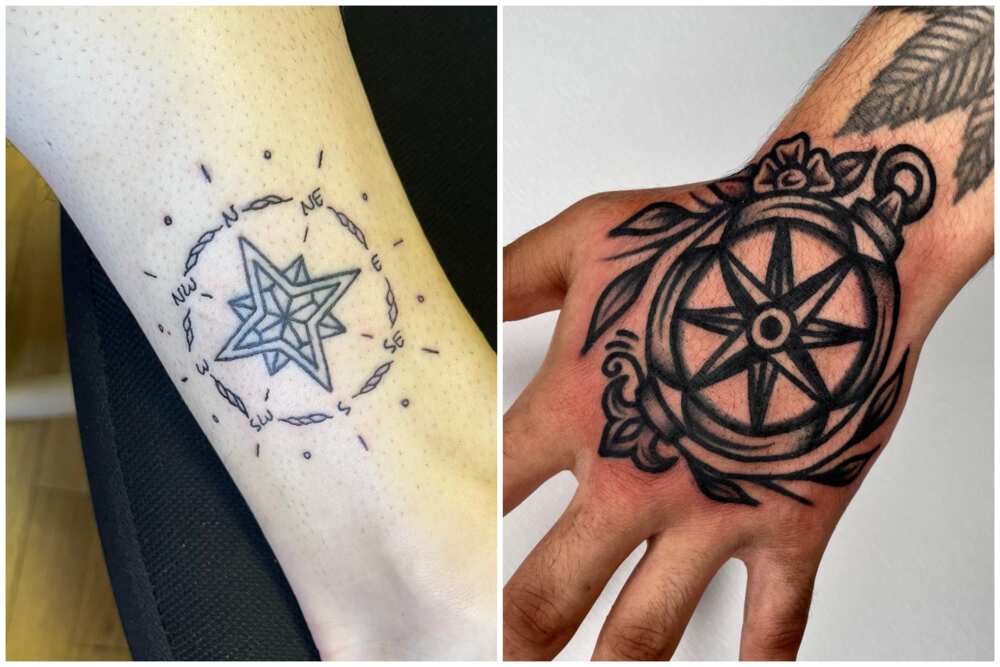 Compass tattoos are a universal symbol of life's direction and the symbolic decisions you make. It reminds the wearer to keep moving forward and make decisions contributing to personal growth.
Hourglass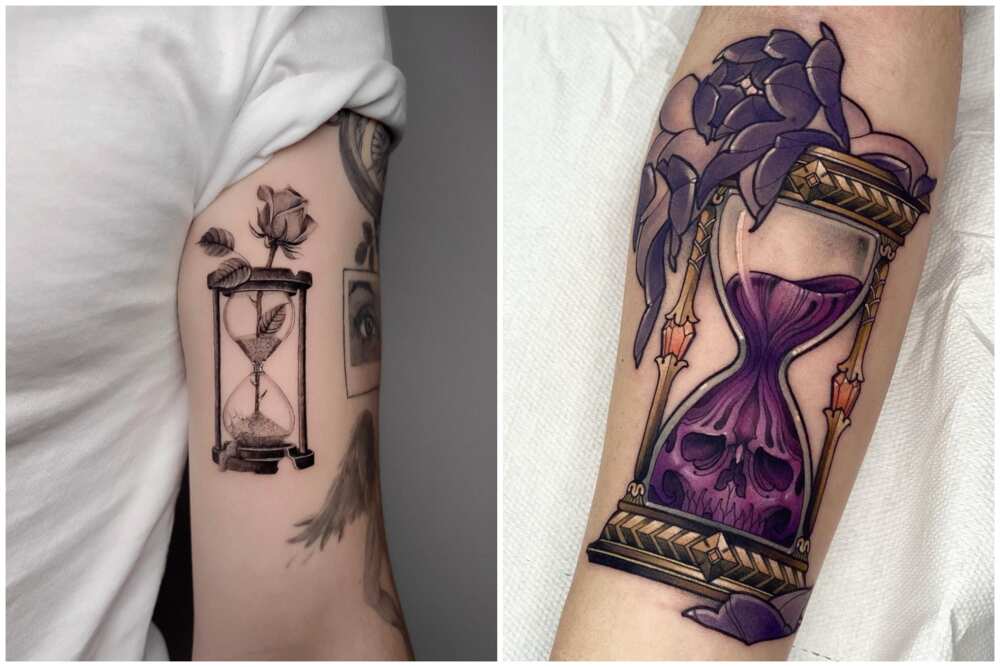 Tattoos with an hourglass design frequently allude to the end of life or the passage of time before passing away. It can be a constant reminder to the wearer of the limited time allotted to them, encouraging one to take advantage of present opportunities.
The Iris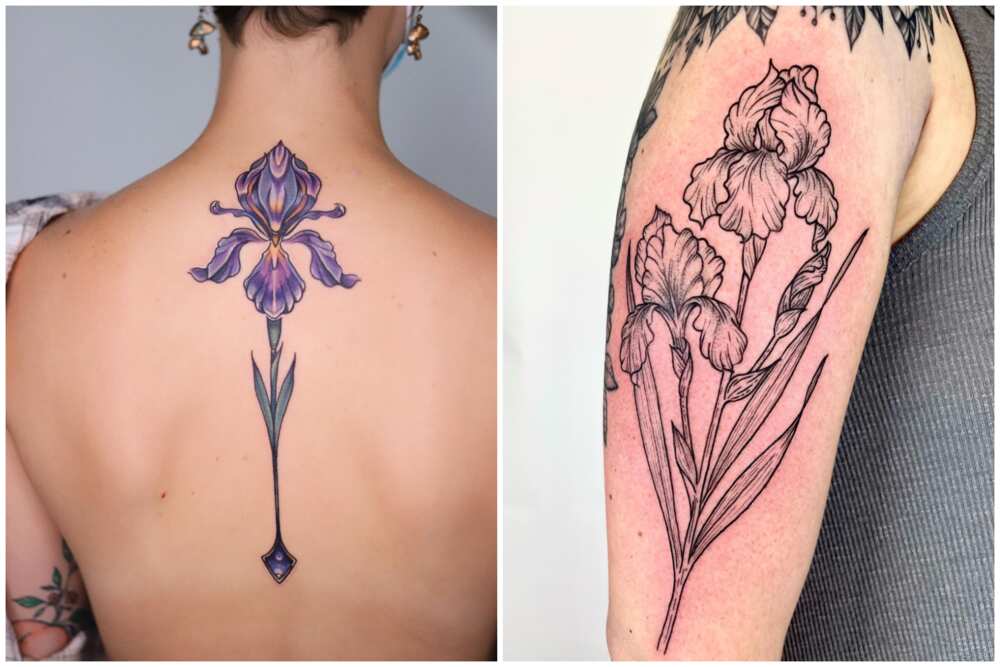 The Iris flower tattoo symbolises wisdom, determination, innocence, greatness, hope, faith and royalty. It reminds one that they have the strength to move forward even when life is holding back and to pursue their goals at all costs.
The Koru
A Koru is a Maori symbol in the shape of an opening fern. The Koru tattoo symbolises new beginnings, positive change, personal growth and hope for the future.
Tattoo enthusiasts have a wide range of choices regarding growth and change designs. If you are looking for ideas for your next tattoo, consider tattoos that represent growth and change to remind you to stay rooted in your values while reaching your goals.
Legit.ng recently published an article about music tattoos. Music tattoos are an excellent way to express your love and devotion to music. They can be notes, symbols, lyrics, a picture or the name of your favourite artist.
Tattoos are regarded as a proper art form for expressing one's uniqueness. Music tattoo designs can be worn in many places, such as your hand, leg, foot and lower back. If you are a musician, you can get inked with the instrument you play, showing your dedication to your art.
Source: Legit.ng