The Human Barbie Valeria Lukyanova: before and after photos
Valeria Lukyanova is a Ukrainian model and singer, also known as the Human Barbie. She has gained fame over the years, thanks to her resemblance to a Barbie doll. Her unique figure has stunned many people who come across her photos on the internet. The beautiful celebrity is active on Instagram, where she has over 800,000 followers. She regularly posts a variety of pictures of herself in different outfits and on various locations.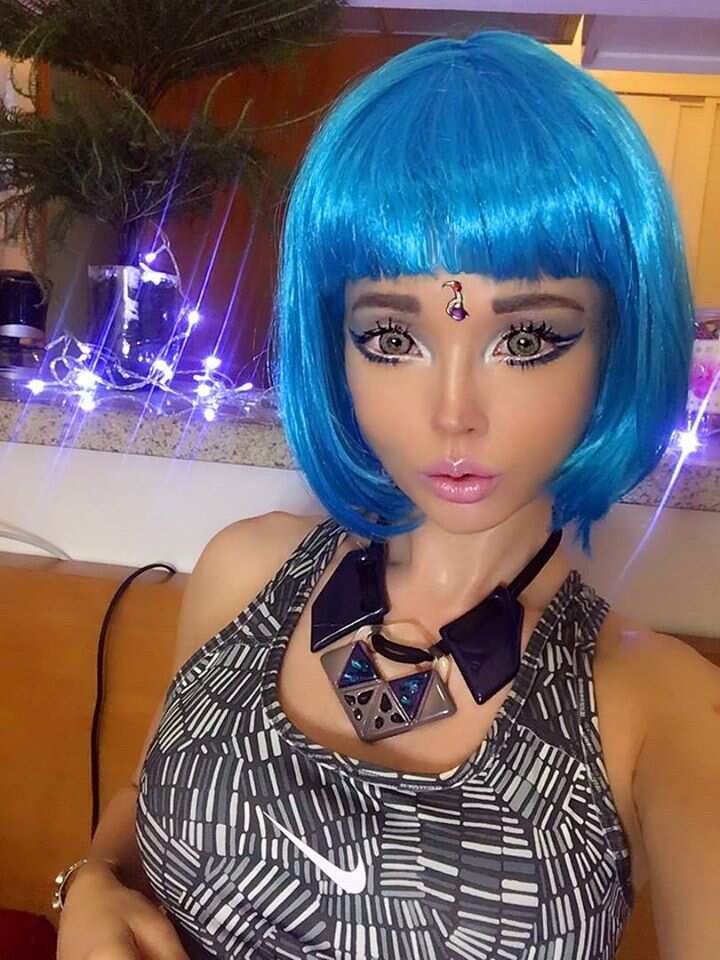 Looking at her pictures, you may think that they are images of the iconic plastic toy. So, what did the Human Barbie doll do to change her appearance? Did she undergo plastic surgery? Several celebrities have undergone cosmetic surgery procedures in the past to improve their image and other body parts. Valeria Lukyanova has been accused of going under the knife to look like the famous doll, but is it true? Find out more about the celebrity and her real-life identity without makeup.
Who is the Human Barbie?
The gorgeous celebrity was born on August 23, 1985, in Ukraine. She is the daughter of Valery Lukyanov, a builder and part-time DJ. Her mother, Irina Pashkeeva, worked in the military. Like many young girls all over the world, Valeria also had a collection of toys, including dolls.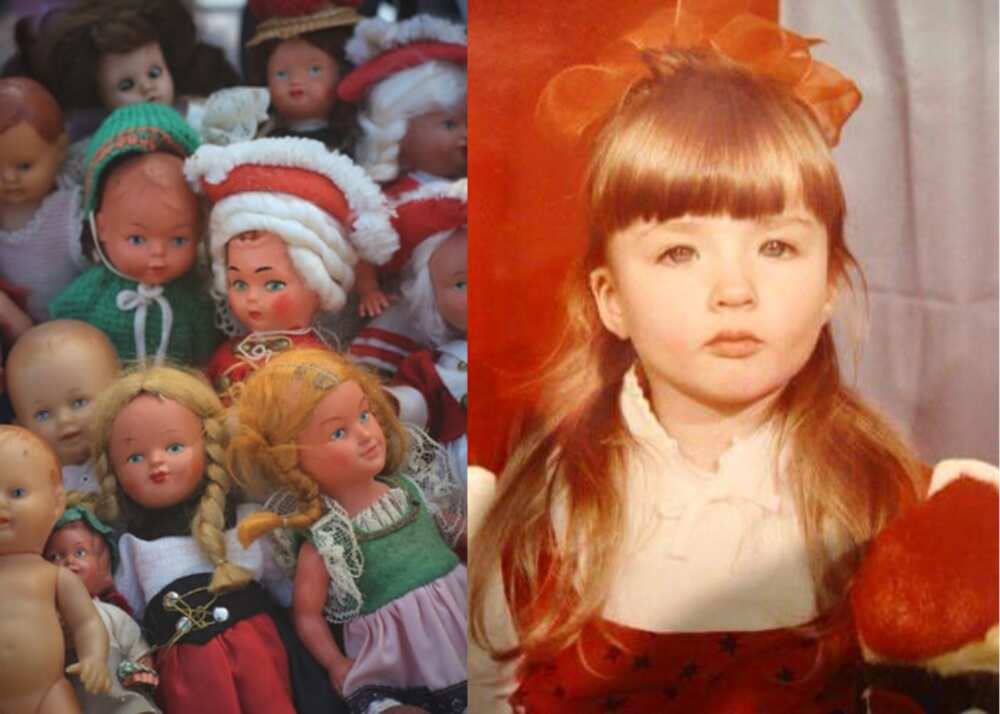 Valeria has long, straight hair and big eyes. She also boasts of a slender, doll-like face and body.
Apart from her beauty and stunning appearance, the Human Barbie blonde is also intelligent. She studied at Odessa State Academy of Constructions and Architecture in Ukraine and graduated with a bachelor's degree in Architecture. However, she went on to pursue a career in modeling, acting, and singing.
Is she Gothic?
Lukyanova confirmed to her fans that she used to practice dark magic during her teenage years. She even shared a picture of her wearing a long black dress standing in a circle of fire in a forest.
Winner of Miss Diamond Crown
In 2007, Lukyanova beat over 300 beautiful contestants worldwide to win the Miss Diamond Crown.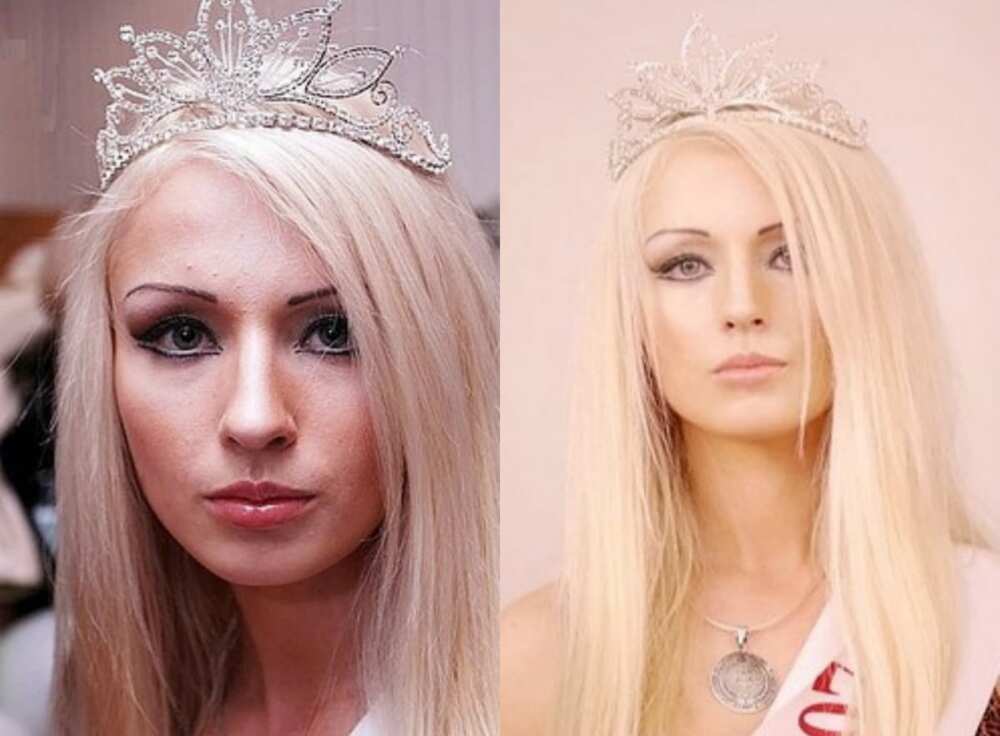 She embarked on a new career as a DJ back in 2015, and also featured in a handful of films, namely: The Doll (2017), Doll House Workout (2017) and Untitled Valeria Lukyanova Documentary.
The real life Barbie recorded the 'Sun in the Eyes' album that housed numerous tracks. She is also the author of the book, Astral Travel Amature, which is about her astral trips.
In November 2014, she was reportedly assaulted and strangled by two men outside her home in Odessa. The attack left her nursing wounds to her swollen lips and head. According to her statement back then, she said the attackers ran away as soon as they spotted one of her neighbors.
Human Barbie without makeup
Without applying cosmetics, the model looks different from her famous doll-like image. Although there is a striking difference between Valeria Lukyanova before and after makeup look, she, however, has a natural beauty that could still make her stand out in a world beauty contest.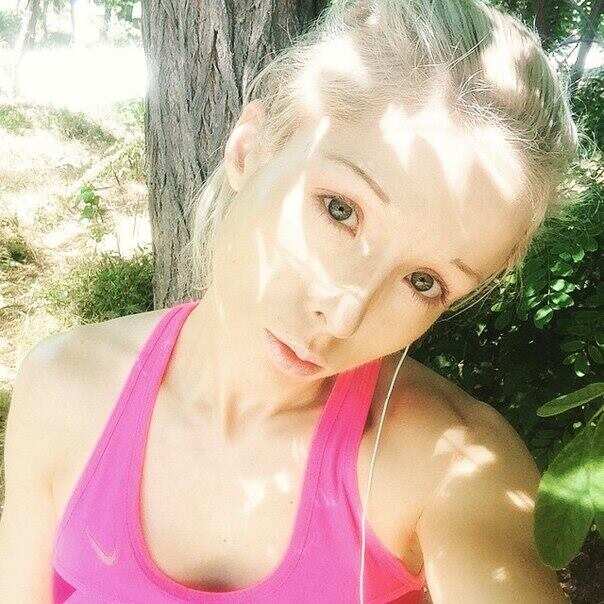 As you can see, when Human Barbie takes off makeup, she looks different but still beautiful and attractive.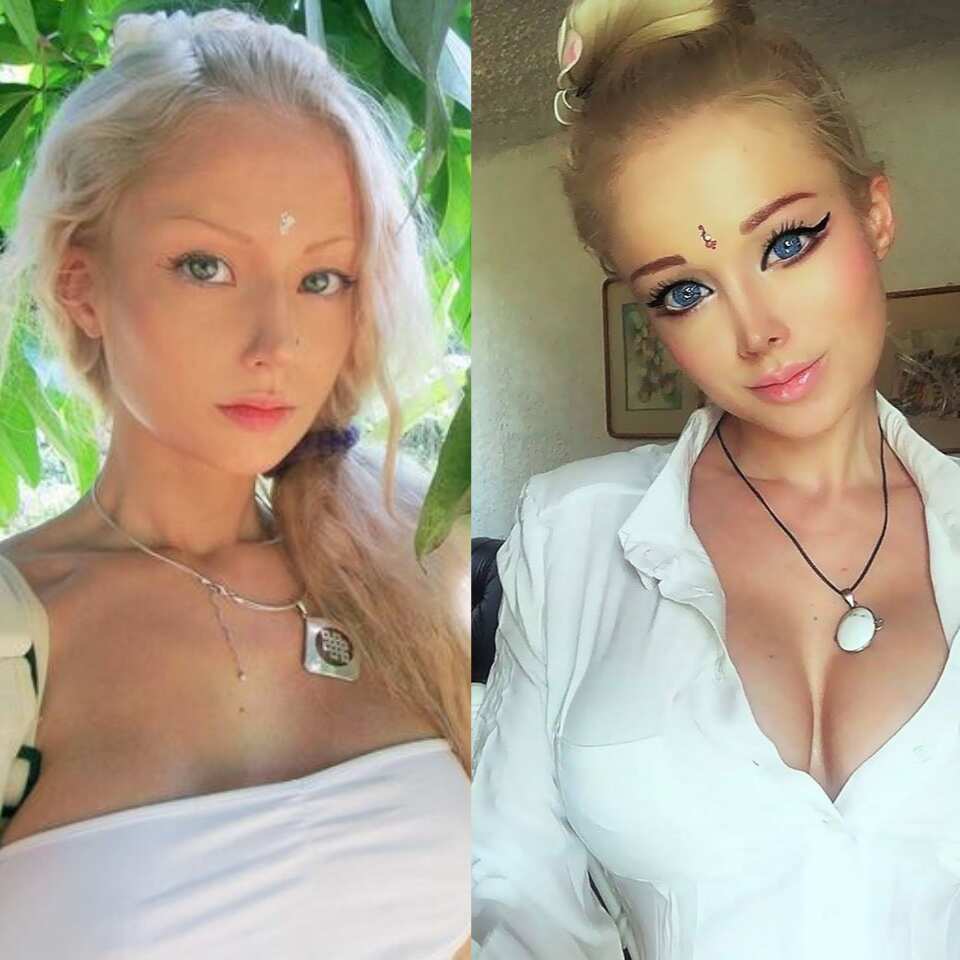 How did you find Human Barbie no makeup look? Which version of her do you like?
Did she undergo surgery?
The model dismissed claims that she went for plastic surgery to change her facial looks. She said that only her body and hair changed overtime. The Ukrainian celebrity also confirmed that she does not drink or smoke, but is working towards surviving without food at all. Valeria also does not believe that she resembles a Barbie.
Lukyanova attributed the changes in her body to her dedication towards maintaining a proper diet and exercise. She also did not rule out the possibility of going for plastic surgery in the future.
Human Barbie now
Where is the Human Barbie now? Lukyanova has significantly transformed in many ways over the years, but it all came at a cost.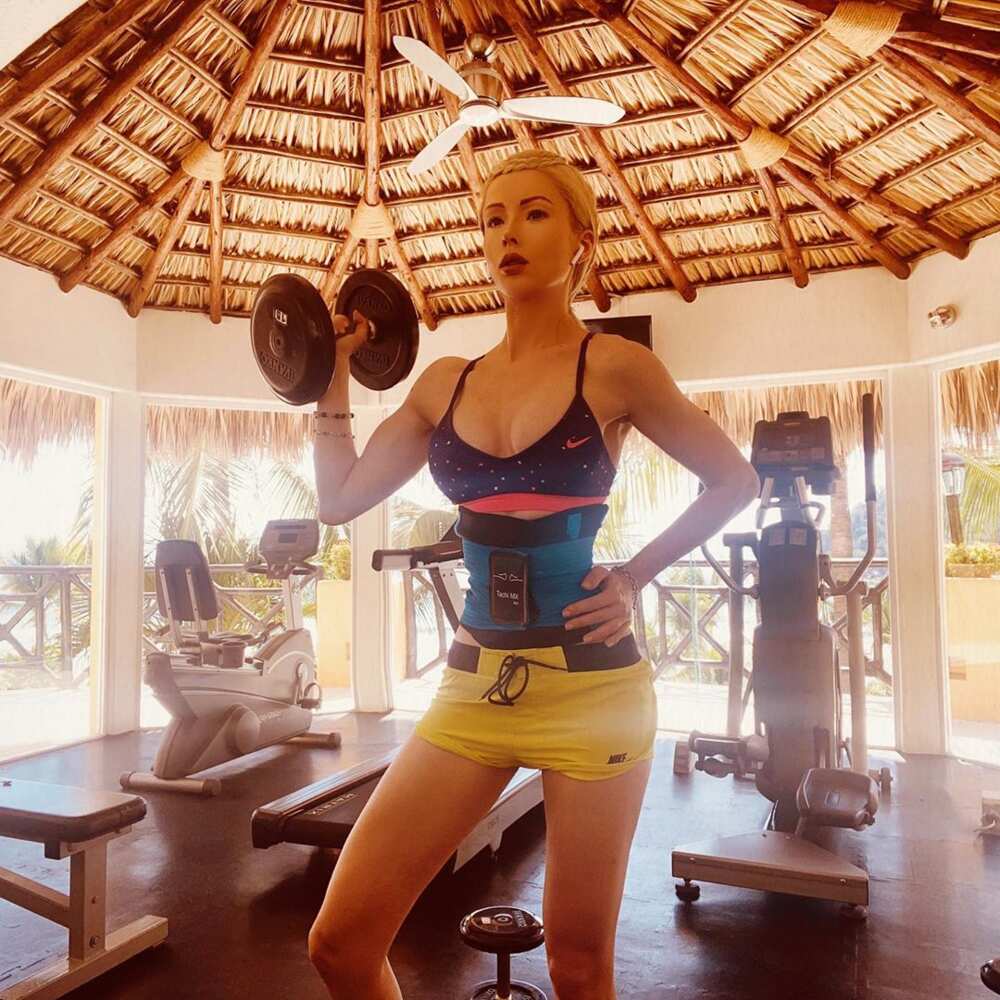 The 34-year-old has recently gained muscles, as could be seen in some of her 2020 Instagram posts. She is also a spiritual development trainer and spends some time studying foreign languages. She is married to businessman and her childhood friend Dmitry Shkrabov. They do not have a child.
From the photos above, you can see how Valeria Lukyanova, the Human Barbie doll, has changed her appearance and body over the years. What do you think about her efforts in gaining some muscles?
Source: Legit.ng