Justine Bateman bio: age, height, husband, children, movies
Justine Bateman is an American actress, producer, and writer. She became well-known for playing Mallory Keaton in the TV show Family Ties. What happened to Justine Bateman after she left the 80s hit comedy series?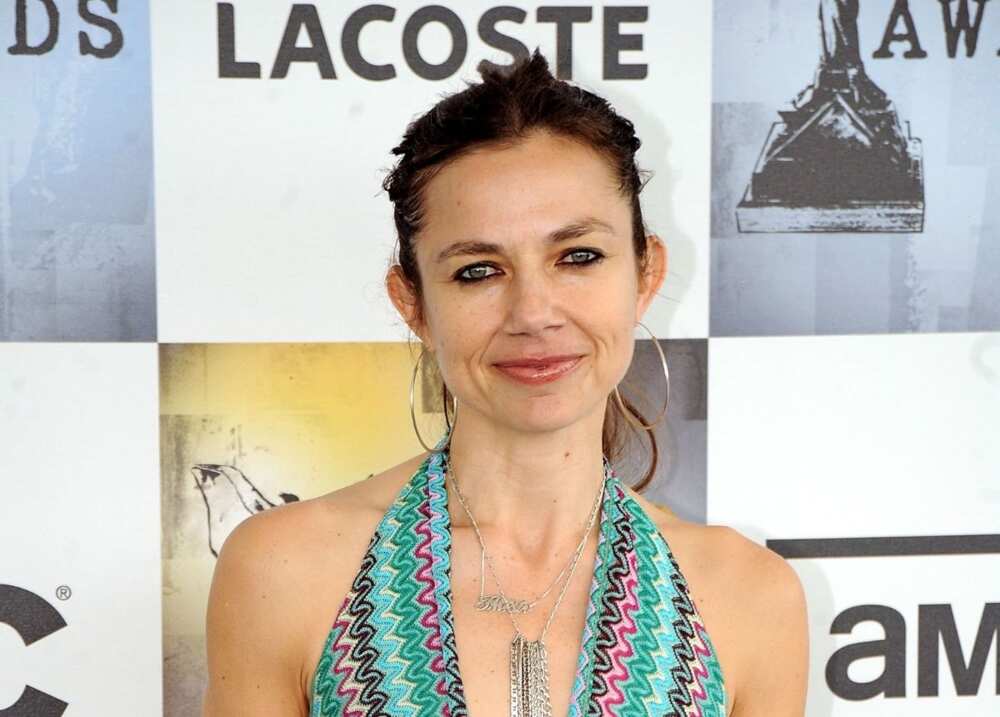 She rose to fame as Mallory Keaton from Family Ties. This role earned her new roles in the movie industry. How old is Justine Bateman today? Is she married?
Profile summary
Full name: Justine Tanya Bateman
Profession: Actress, producer
Date of birth: 19 February 1966
Place of birth: Rye, New York, the USA
Height: 168 centimetres (5 feet 6 inches)
Justine Bateman children: 2
Net worth: $5 million
Justine Bateman biography
The actress comes from Rye, New York, the USA. She was born in a show business family.
Her father, Kent, worked as a writer, producer, and director. Her mother – Victoria Elizabeth – was a Pan Am stewardess.
Is Jason Bateman Justine Bateman's brother?
Is Jason Bateman related to Justine Bateman?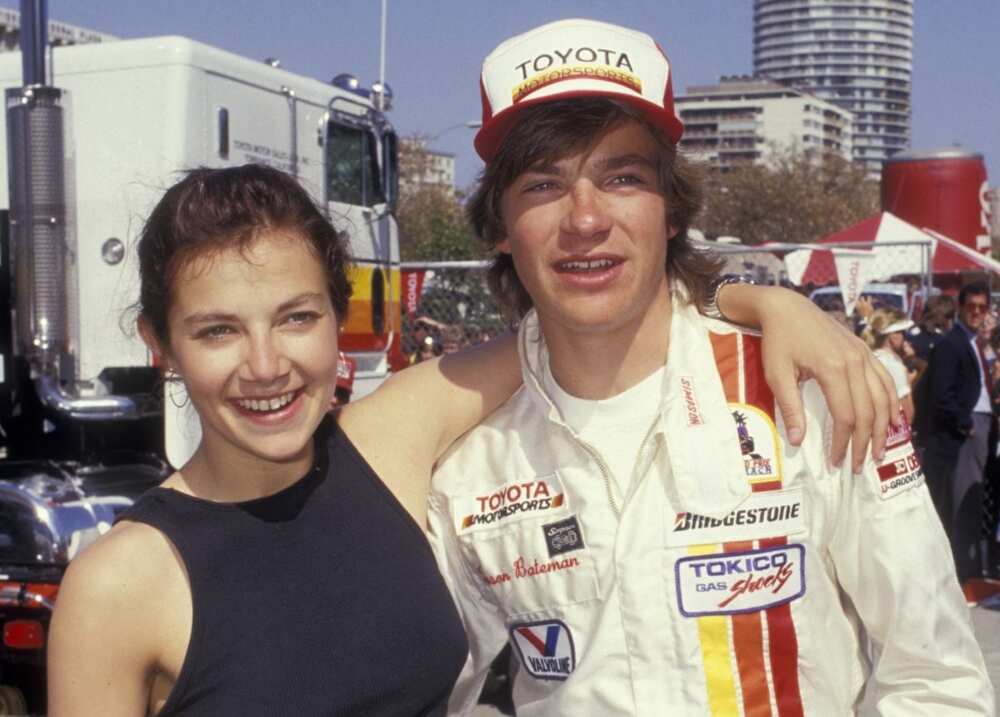 Justine and Jason Bateman are siblings. He was born on 14 January 1969.
While looking at Jason and Justine Bateman young pictures, people wonder if they are twins. Nonetheless, they have a three-year age difference.
Growing up, their mother was often out of town for weeks due to her job. Their father was also busy writing.
Thus, Jason and Justine Bateman were left to do their own disciplining. Reading books was the only punishment they received from time to time.
Justine Bateman brother is also an actor. He is best known for his role as Michael Bluth on Arrested Development.
It was he who drew her interest in acting. After she saw her brother's television debut on Little House on the Prairie, she signed with his agency.
How old is Justine Bateman?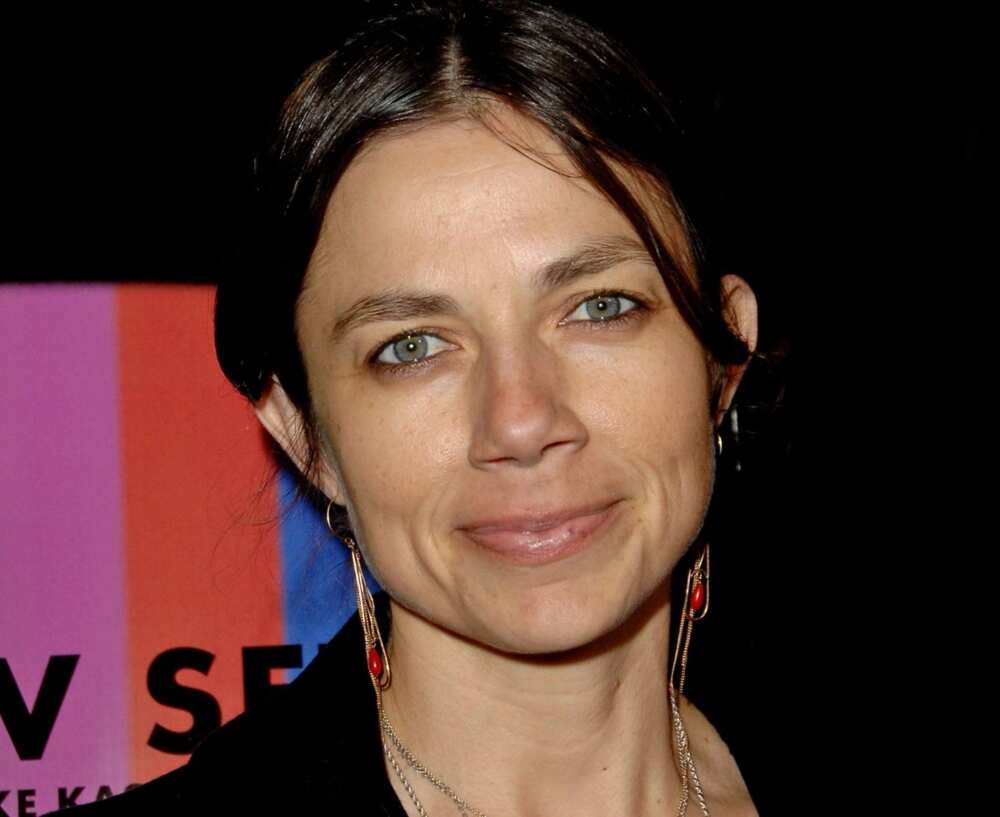 She was born on 19 February 1966. As of 2020, Justine Bateman age is 54 years.
What is Justine Bateman height?
The actress is 168 centimetres tall, that is 5 feet 6 inches.
Education
She received her primary education at Taft Charter High School in Woodland Hills. She did not enroll in college due to the contractual obligations she had as an actress.
In 2012, at the age of 46, she enrolled in the University of California Los Angeles (UCLA). She wanted to create new ways to interact with digital media.
Thus, she became one of the oldest UCLA freshmen ever enrolled.
Here is how Michael Colacurcio, UCLA English professor, described his new student:
… one of the most terrifyingly motivated students I've ever had.
She graduated from UCLA in 2016 with a Bachelor's Degree in Digital Media Management and Computer Science.
Career
In 1982, she joined Various Studios/Networks as an actress, producer, and writer. The next year, she became part of the TV series Family Ties. In an interview with HuffPost, she noted that she was not eligible to show audition for the role:
The rule was ― the kids in this agency ― had to do 15 commercials or something before they sent them out on a theatrical audition, for a television show. And I had only done two commercials.
Luckily, her agent broke the "rules" and sent her out to the audition:
Within four months I had two commercials and the pilot of 'Family Ties' - and that was it.
In 1986 and 1987, she was nominated for an Emmy in the Outstanding Supporting Actress in a Comedy Series category for her role in Family Ties.
In 1988, she starred in Satisfaction.
In 2000, she took a break from acting. From 2000 to 2003, she was the CEO and designer of her own fashion brand.
In 2007, she joined an Internet content production company, FM78.tv, as a partner, writer, and producer. She maintained relationships with sponsors, distribution partners, designed new business models, and created brand proposals for the company up till 2010.
In 2008, she wrote a script for one of the episodes of Wizards of Waverly Place. The same year, she starred in episodes of Desperate Housewives and Californication.
In 2010, she became a writer, producer, consultant, and director of SECTION 5.
From June to September 2013, she worked for Symantec Partners as a software engineer intern.
From June to September 2015, she worked as a business development consultant for Blur Studio.
In 2018, she released her book Fame: The Hijacking Reality.
Justine Bateman movies and TV shows
Here are some of the best TV series and movies that she has starred in.
Movies
The TV Set
Deadbolt
Primary Motive
The Closer
Violet
Satisfaction
The Death Artist
The Night We Never Met
TV shows
Family Ties
The Merv Griffin Show
Modern Family
Criminal Minds: Suspect Behavior
Private Practice
Psych
Arrested Development
Still Standing
Out of Order
Lois & Clark: The New Adventure Superman
Desperate Housewives
Men in Trees
Men Behaving Badly
What is Justine Bateman net worth?
As of today, her net worth is $5 million.
What is known about Justine Bateman kids and family life?
Who is Justine Bateman's husband?
In 2001, she married Mark Fluent. Justine Bateman husband is a real-estate developer.
They have two children:
A son, Duke
A daughter, Gianetta
What addiction did the actress overcome?
In 2017, there were unpleasant rumours, related to Justine Bateman drug abuse, but her problem was no less serious.
The Family Ties star was suffering from an eating disorder. Justine Bateman hot body always drew admiration. Thus, her fans could hardly imagine that she was in big trouble.
Later, she revealed that when she was 16 years old, she suffered from anorexia, bulimia, and compulsive overeating. She said she did not think anything was wrong with the way she behaved around food.
Thanks to her friend, she took a 12-step program and overcame the problem. Here is how she commented on it:
Dealing with an eating disorder is the same thing as being an alcoholic or a drug addict. You're just using a different substance, but you're doing the same thing.
As of today, Justine Bateman works behind the camera, producing films and TV shows.
READ ALSO: Hilde Osland bio: Age, height, measurements, net worth, career
Legit.ng recently reported about the life of Hilde Osland. This Norwegian beauty has quickly gained immense popularity on Instagram.
How did she get so popular? Does she have a boyfriend?
Source: Legit.ng