Erika Costell bio: age, height, career, is she married to Jake Paul?
Erika Costell is a YouTube star who has achieved everything due to her talent and determination. Apart from her own skills, she is also closely associated with another popular YouTuber. What is there to know about this gorgeous lady, and why is she so popular?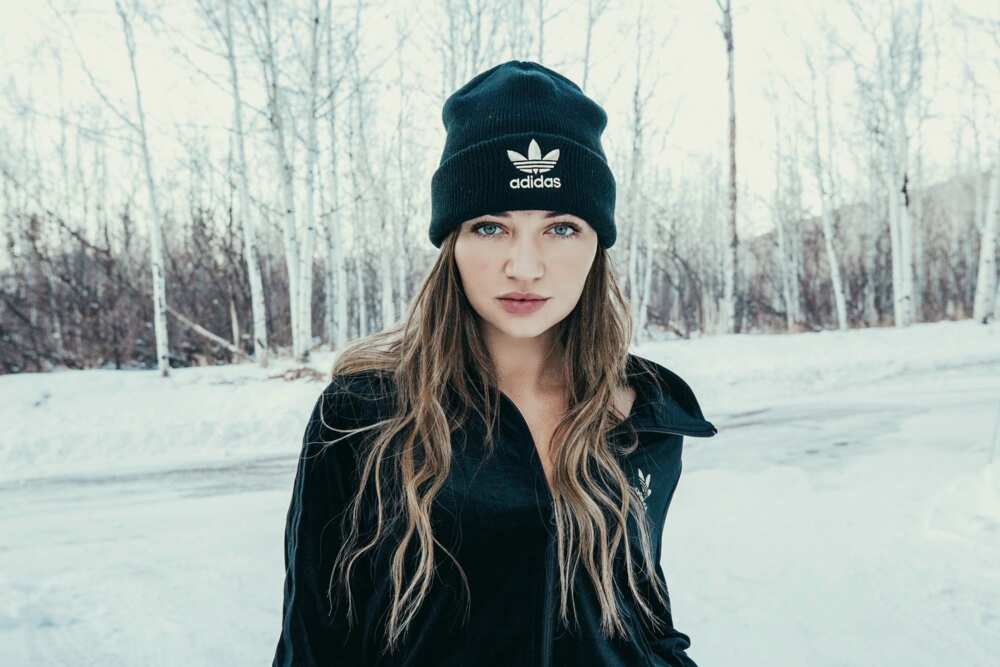 Today, this lady is one of the highly successful YouTube celebrities and she also has a great career in the modeling industry. Are there any exciting facts from her biography that make her special, and what is there to know about the relationship between Jake Paul and Erika Costell?
Profile summary
Full name: Erika Michaelann Costell
Birthday: November 12, 1992
Age: 27 years old
Nationality: American
Birthplace: Toledo, Ohio, United States
Occupation: Model, YouTuber, singer, songwriter
Education: Middle Tennessee State University
Height: 5 feet 7 inches (1 m 70 cm)
Weight: 55 kg (121 lbs)
Measurements: 34-26-28 inches
Ex-boyfriend: Jake Paul (2017-2018)
Who is Erika Costell?
This fierce beauty was born on November 12, 1992, in Toledo, Ohio, United States, even though she was raised in Bedford Township, Michigan. Today, Erika Costell age is 27 years.
She grew up in a large family alongside 12 siblings. The young girl wanted to be a model from a very young age - she would always pretend to be like the girls she saw in magazines.
Her modeling career first started when she was attending high school. Her manager Larry Murdock decided to organize a photo shoot for her.
Since then, she has been doing various modeling gigs under the representation of Wilhelmina International and DAN Talent Group.
She went to Middle Tennessee State University after graduating from high school, but dropped out before the last semester, as she went to pursue professional modeling in Los Angeles.
Due to her charismatic personality and gorgeous appearance, Erika Costell model career quickly skyrocketed. She became very popular on social media and to date, she has worked for famous brands such as Calvin Klein.
In 2017, she started her own YouTube channel with vlogs, reactions, and music videos, which quickly gained plenty of subscribers. In 2020, she focused on her music career by founding the label BIA Entertainment, which is set to promote and encourage female artists.
Another thing she is known for is a song collaboration with Tessa Brooks, a fellow singer. Erika Costell and Tessa Brooks have recorded a song together, titled "Powerful Emotions".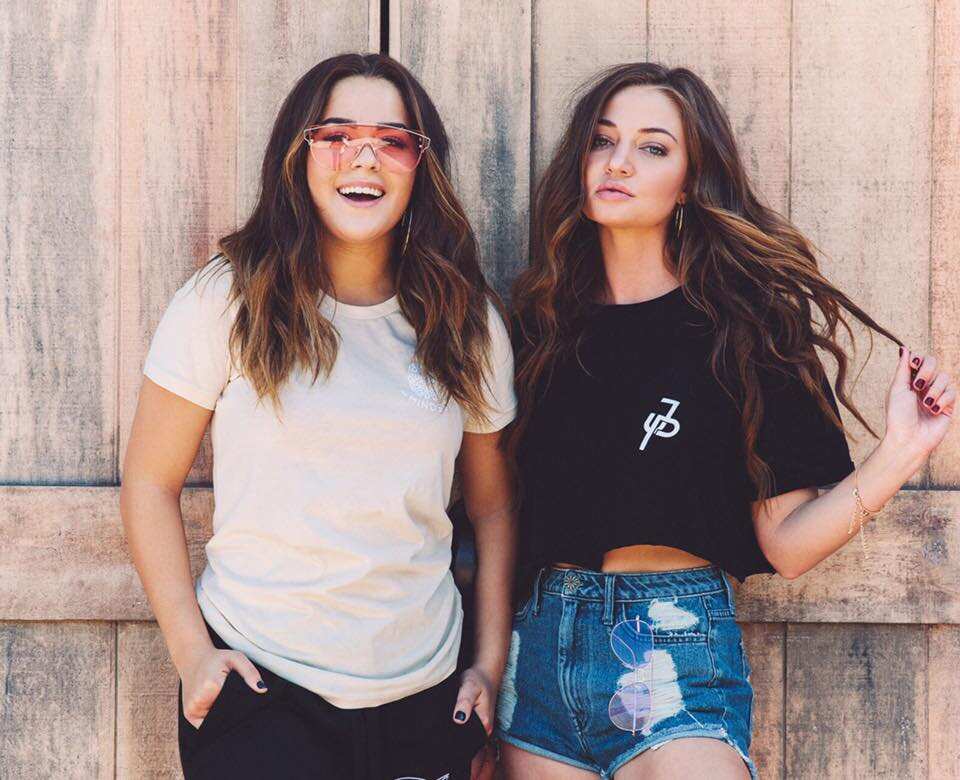 In this track, Tessa reflects on her recent breakup and sings about her female friend's support during this hard time. Tessa Brooks and Erika Costell starred in the music video for this song.
How tall is Erika Costell?
This woman is of average height. Erika Costell height is 5 feet 7 inches, which translates to 1 m 70 cm.
Erika Costell hot photos always gain a lot of attention and praise on social media. It is known that this model sticks to a constant routine to keep herself in the best shape.
She regularly goes to the gym to do cardio and core exercises. Additionally, in her free time, she likes to go out for a run or a swim.
Jake Paul Erika Costell relationship timeline
2015 was the year when the ambitious young model joined the famous YouTuber Jake Paul's Team 10. She landed a job as his assistant.
Eventually, the two developed a close friendship, and the media started spreading rumors about their close relationship. Erika Costell Jake Paul romantic relationship was a popular topic in the press and among fans.
The two recorded a song together titled "Jerika", which contained sweet lyrics about their romance. The track even made it to the charts, landing on the Billboard Hot 100 as well as the Canadian Hot 100.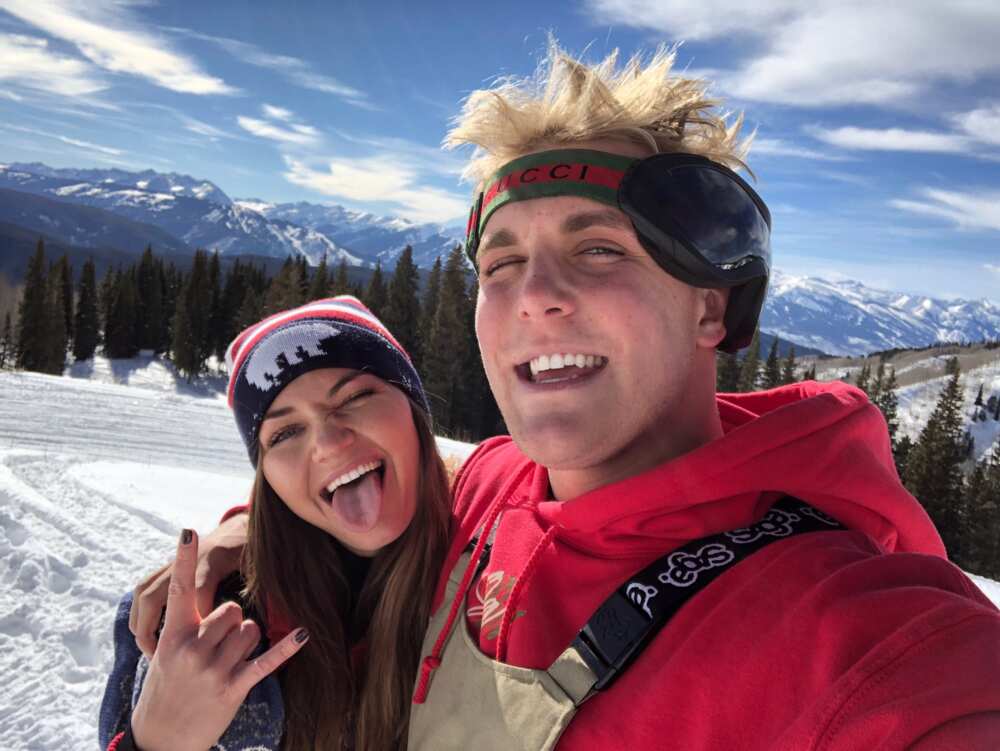 A lot of people have been wondering - are Jake Paul and Erika Costell married? This is a valid question - after all, the couple got abruptly 'married' in June 2017.
Fans of the couple were disappointed later when their marriage and their entire relationship was fake. Since Jake Paul is widely known for his prank videos and has gained himself a huge fanbase on YouTube due to this, it was safe to assume from the beginning that the wedding was fake.
Additionally, Jake later pulled the same prank with another YouTuber by the name of Tana Mongeau. Eventually, it turned out that this wedding was also not real.
The answer to the question "Is Jake Paul married to Erika Costell?" is definitely no - moreover, the couple "broke up" a while ago. They decided to part ways on amicable terms in November 2018.
Jake called his ex-girlfriend a "beautiful soul" and a "powerful, smart, and independent woman". According to him, she helped him become a better person, and he was grateful for having her in his life.
According to the YouTuber, this decision was healthy for both of them, even if it broke his heart. He asked for support and privacy during the difficult time.
Many fans are wondering - is Erika Costell single? Or has she moved on?
Since her "breakup" with Jake, there has been no news about the model's new relationships. Apparently, she is working on her projects and enjoying life.
Social media
If you want to keep up with her life, you can follow the Erika Costell Instagram page. The model also has a Twitter account, @erikacostell.
Many know Erika Costell as Jake Paul's ex, but this lady has a lot to offer and is a woman of many talents.
Source: Legit.ng