Camila Morrone bio: age, height, parents, relationship with Leonardo DiCaprio
The gorgeous model and actress Camila Morrone recently has entered the prosperous and successful celebrity life. Now, she has a lot of things that many people wish for: A fantastic career, connections with a lot of famous stars, and even an alleged romantic relationship with one of the hottest actors of our time, Leonardo DiCaprio! Today, the juicy gossips about Leonardo DiCaprio and Camila Morrone are everywhere. How did a regular girl from Argentina manage to reach such heights, and what is she known for except being the love interest of the "Titanic" star?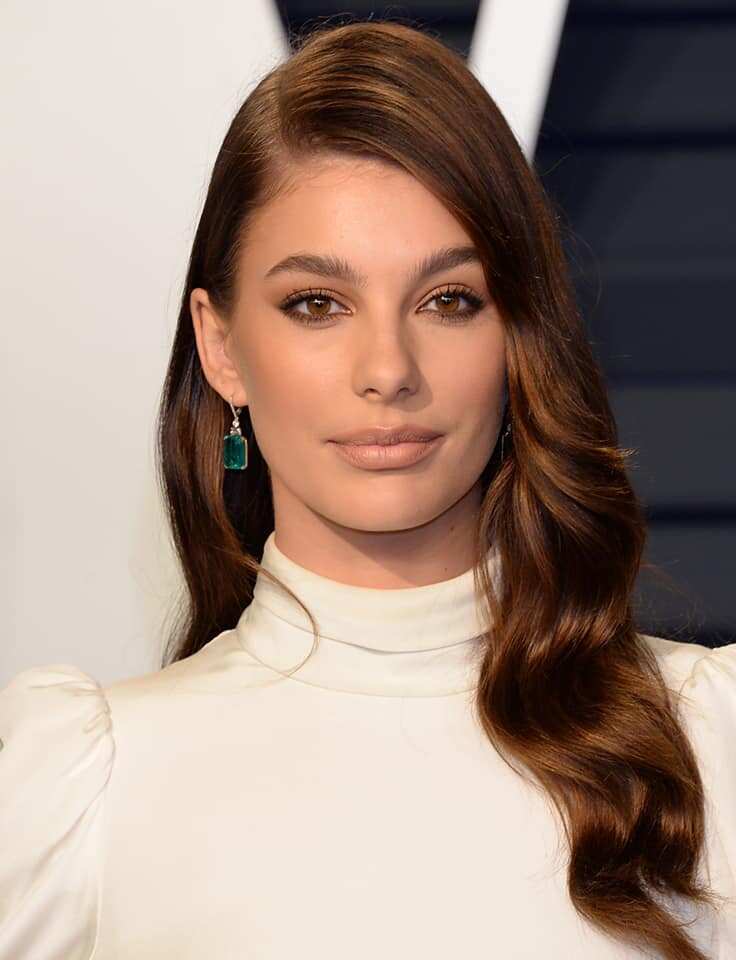 Camila Morrone is an example of perseverance and hard work. She is not just beautiful, but has a powerful and determined personality – otherwise, she would not survive in Hollywood. This young woman is inspiring for many of her fans, so you can see all of the Camila Morrone hot pictures and read the facts you never knew about her right here!
Camila Morrone profile summary
Name: Camila Morrone
Birthday: June 16th, 1997
Age: 21 years old
Height: 5 feet 9 inches (1.75 cm)
Nationality: Argentinian
Hair: Brown
Eyes: Brown
Camila Morrone biography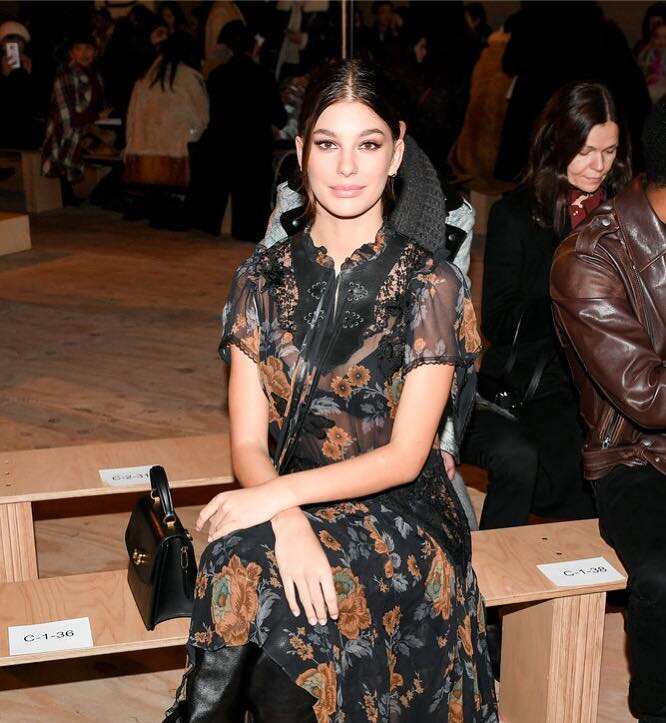 At her age, this lady has already starred in a few big modelling campaigns and movies. Her life traces back to Buenos-Aires, the capital of Argentina, where she was born on June 16th, 1997. Camila Morrone age is 21 years old, which is impressive, considering how much she has done for her career.
At the start of her career, Camila used to grace the covers and pages of various magazines. She had an experience with the IMG agency, where she made her first steps as a model. The rising star even appeared in the ads for such famous brands as Sports Illustrated, Urban Outfitters and Victoria Secret's Pink. She graced the Turkish cover of Vogue magazine, which is the most desired appearance for any professional model. In that edition of the magazine, she also portrayed some of the stylish autumn clothes.
However, when the young star felt like she would like to attempt something other than modelling, she decided to focus on acting. Her most famous movie so far was the action drama "Death Wish," where she portrayed the role of Jordan Kersey. In this dramatic movie, she had a chance to play alongside the legendary Bruce Willis. Some of the other productions she appeared in were "Never Goin' Back," "Mickey and the Bear," and "Bukowski."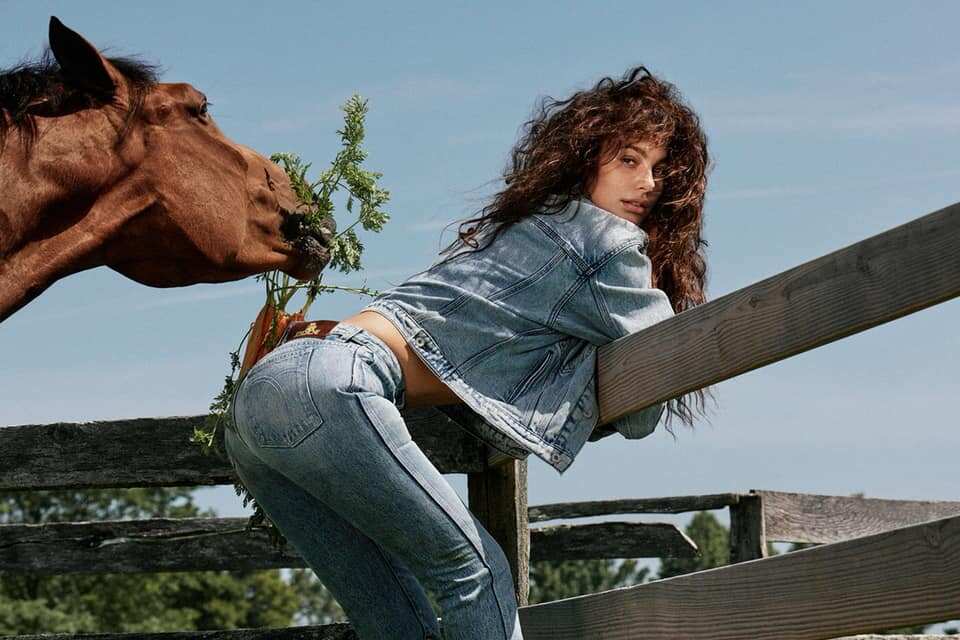 Camila resides in Los Angeles, where she spends most of her free time preparing for her upcoming auditions. She also enjoys hiking and says that this is a very L.A. sort of hobby. After hiking, she rewards herself with the sandwich, pizza or pasta instead of the usual vegetables or salad. She enjoys learning how to cook. Occasionally, she flies out to New York to meet movie directors and read the scripts.
The actress prefers natural and pure beauty to something crazy and out of place. She always uses essential face care components before sleep. However, she says that it is not always possible to be consistent with beauty routines and advises people not to focus on it overly. When she goes travelling, she usually puts some Neosporin in her nose to avoid getting sick, and it is beneficial for her. In general, she enjoys travelling and does not go to the same places twice.
The star says that even though she has a massive fanbase on Instagram, she occasionally takes breaks from it for the sake of her mental health. She tries to avoid reading hate messages or rumours that are spread about her. Sometimes she even deletes her Instagram for a few days and often wishes to reduce her time on social media, because it can be toxic at times.
READ ALSO: Radha Mitchell bio: age, height, measurements, net worth, husband
Camila Morrone height
The height of this actress is reported to be 5 feet 9 inches (1.75 cm), which are normal parameters for women of her age. She is also said to weigh from 53 to 55 kg.
Camila Morrone parents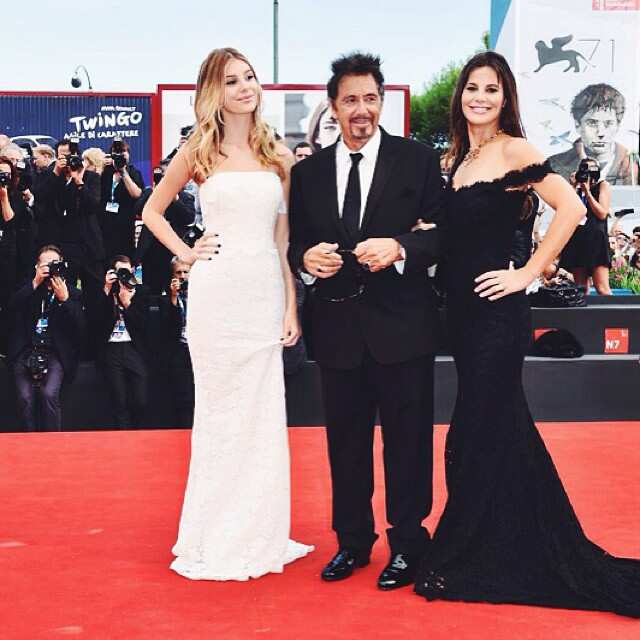 The parents of Camila were closely involved with the world of acting. For instance, Camila Morrone mother, Lucila Sola, has appeared in plenty of productions. She is mostly known for the 2003 movie "Pride and Prejudice", the 2010 love story "Un Buen Dia", and the 2013 comedy show "Kirstie". Her father, Federico Polak, used to be a spokesperson for the late former president of Argentina, Raul Alfonsin. She is fluent in four languages: English, French, Spanish and Italian.
Lucila moved to the United States at the age of 20, in hopes to kick off her career. She married Maximo Morrone, the father of Camila. He was also an actor, known for his roles in "Los Luchadores", "Forbidden Warrior" and "CSI: Miami". Later, Camila's parents split up, and Lucila eventually started a relationship with the famous Hollywood actor Al Pacino.
Camila Morrone is not the only child in her family: she also has a younger brother, whose name is Sky. So far, he stays out of the spotlight, unlike his sister and parents.
Camila Morrone and Leonardo DiCaprio: what is happening between them?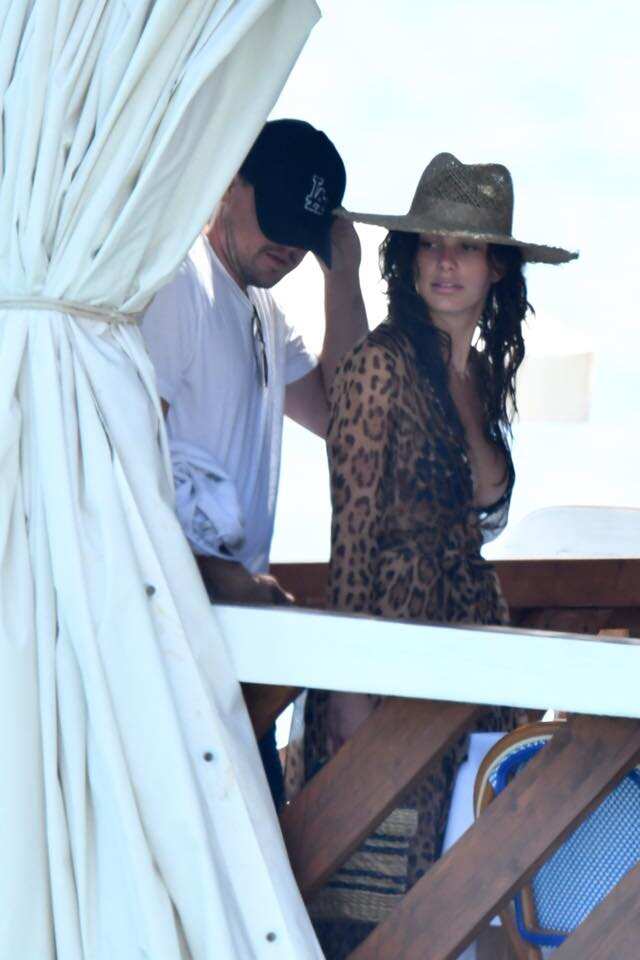 Strong rumours are going on about Camila Morrone dating the big name Hollywood actor, the charming Leonardo DiCaprio. The two reportedly met through Camila's stepfather Al Pacino, who is Leo's close friend. There is a lot of proof that these two are in a romantic relationship because they were noticed interacting affectionately with each other a lot of times throughout the last year. There are a lot of photos and videos where the lovebirds are holding hands and gazing at each other lovingly. However, even though it has come to the public eye that they are together, Leonardo and Camila are trying their best to remain private and not to flaunt their relationship too much.
When the fans found out about the gorgeous young actress being Leonardo's girlfriend, not everyone believed they would last long. For starters, DiCaprio has had a lot of girlfriends over the years, and most of his relationships were short-lived. Another reason for collective disbelief was the significant age difference between the two: Leonardo is 44, while Camila is 21. Despite everything, the couple seems to be still together, and the fans are eagerly waiting for the updates on their relationship.
Usually, DiCaprio and Morrone are spotted shopping and hanging out together. On New Year's Day, they went to Thailand on a romantic trip, and they were also spotted at the Coachella festival. Except that, they attended the 60th birthday celebration of Ellen DeGeneres and hung together with Tobey Maguire once - and the list of their everyday adventures goes on and on.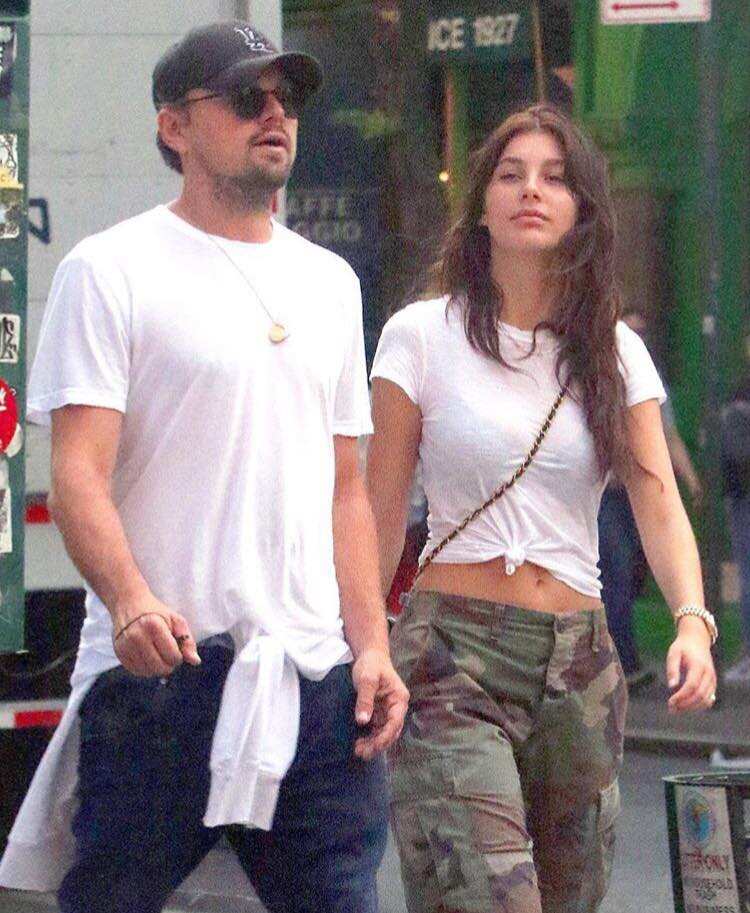 There is a lot more to Camila Morrone than being Leonardo DiCaprio's girlfriend. She is a confident and strong woman whose career is blossoming.
READ ALSO: Brooke Langton bio: age, measurements, husband
Source: Legit.ng