Gabrielle Moses bio: where is she after the Jack and Gab break up?
Gabrielle Moses is a popular YouTuber known for her challenge videos, cosmetics reviews, and other clickbaity stuff. She rose to fame after co-founding the YouTube channel Jack & Gab with her ex-boyfriend, Jack Brinkman. Jack and Gab break up news came as a surprise to their fans. What do you know about Gab's life and background?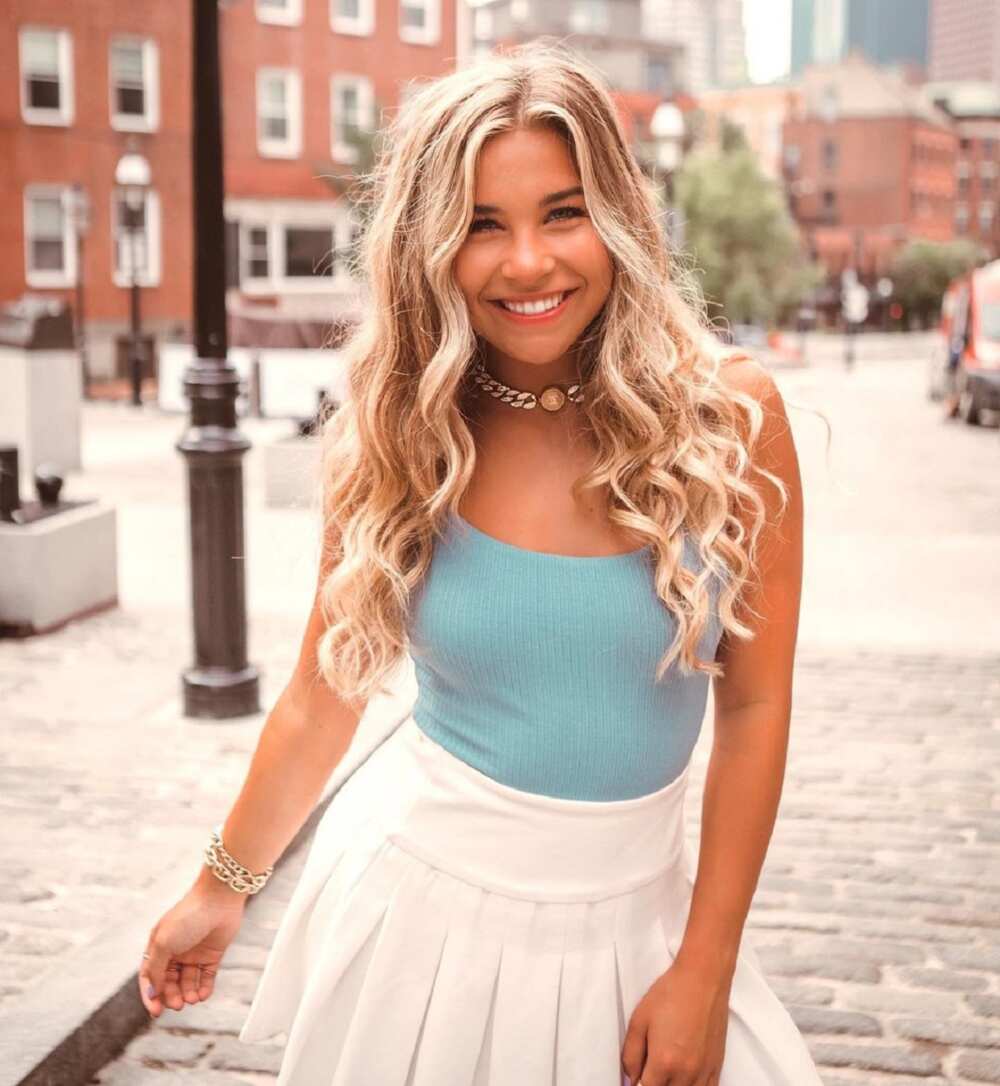 Gabrielle Moses amassed a large fan base by creating exciting videos for her YouTube channel, which she shared with her ex-boyfriend. They always smiled and looked happy together, which earned them the admiration of thousands of people worldwide. Here is everything you need to know about one of YouTube's brightest stars.
Profile summary
Full name: Gabrielle Moses
Date of birth: 6 April 2000
Age: 21 years (as of 2021)
Place of birth: Las Vegas, Nevada, USA
Height: 5 ft 5 in (165 cm)
Marital status: In a relationship
Profession: Social media personality
Gabrielle Moses biography
The YouTube star was born in Las Vegas, NV, US. When it comes to brothers and sisters, she has two sisters - a twin sister Madalyn and a younger sister Cassie.
How old is Gabrielle Moses?
The YouTube star was born on April 6, 2000. As of 2021, Gabrielle Moses age is 21 years.
Gabrielle Moses height and body measurements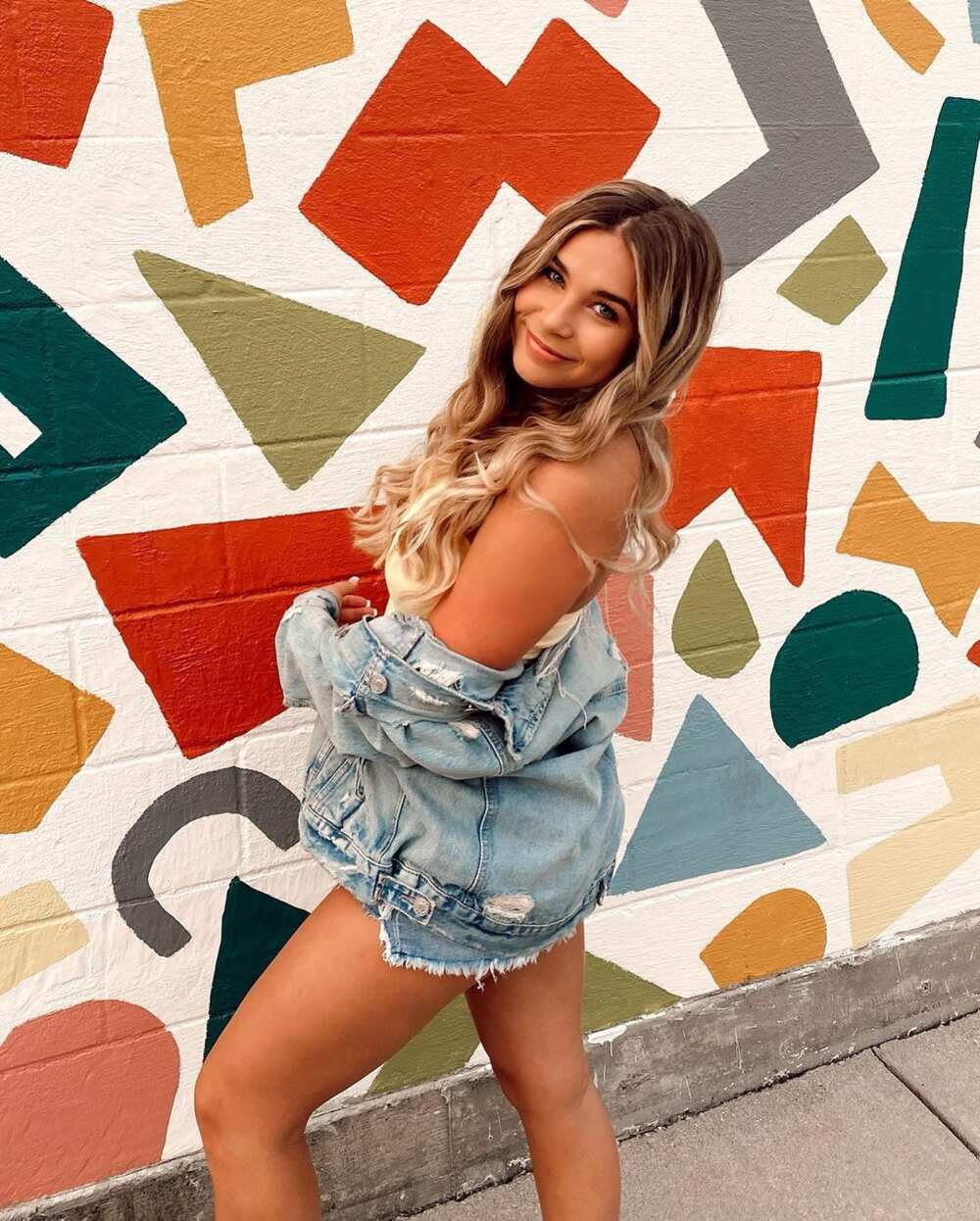 The YouTuber is 5 feet 5 inches tall, which is 165 centimetres in the metric system.
There are a lot of Gabrielle Moses hot pictures on her Instagram profile. Her body is subject to the admiration of many people. Her body measurements are 34-26-39 inches. She weighs about 120 pounds.
Education
It is unclear which school Moses had attended, but it is known that she was a cheerleader and member of the women's soccer team in high school.
Career
She began her YouTube career in 2016. She and her boyfriend (at the time) started the Jack & Gab YouTube channel.
They posted numerous videos on YouTube about their relationship. The channel garnered over two million followers as well as the attention of numerous sponsors.
Who is Gabrielle Moses boyfriend?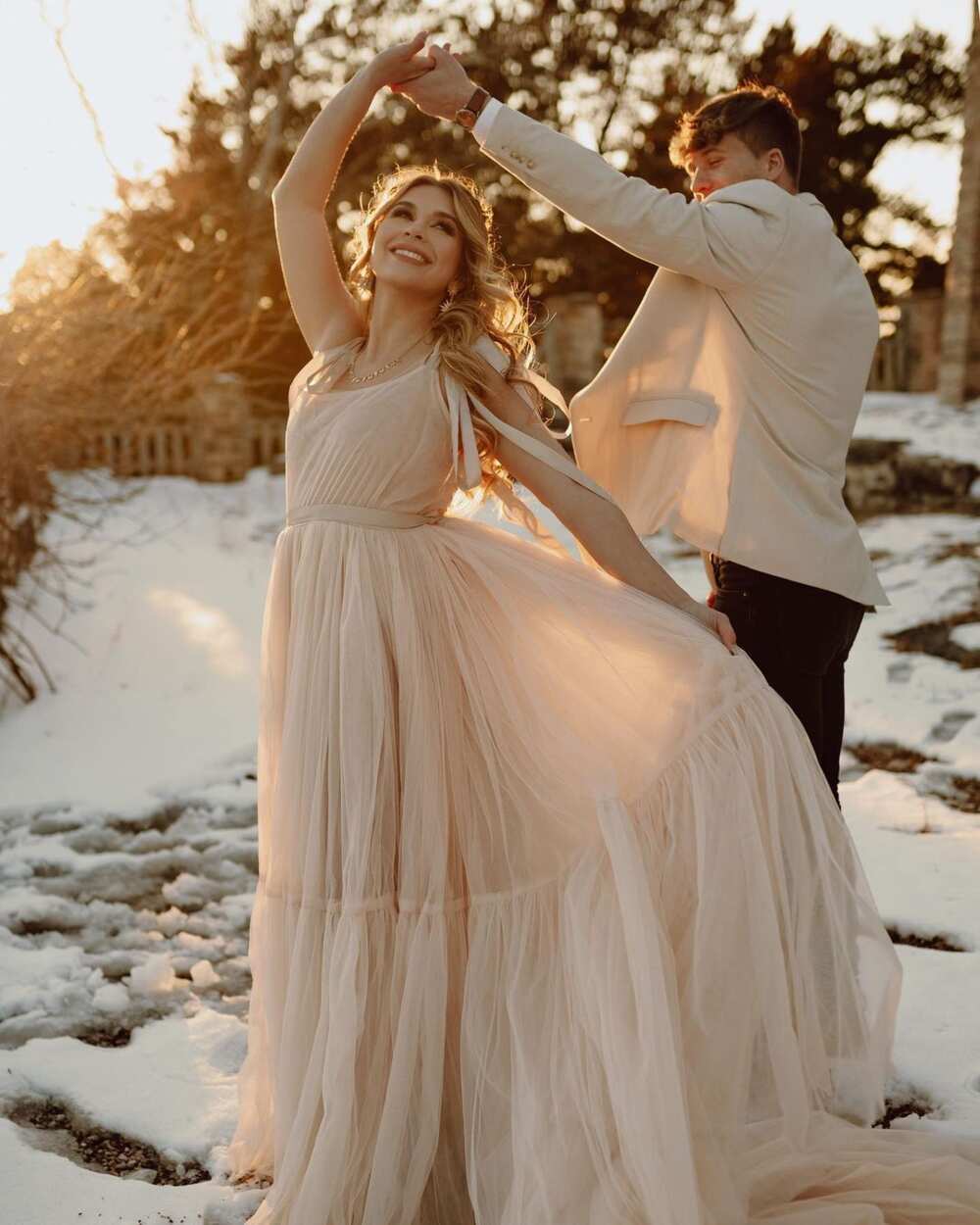 Gab is currently in a relationship with Luke Hollingshead, a social media influencer and model. On 6 October 2020, she posted a video titled Meet My Boyfriend on her YouTube channel, revealing interesting facts about her new love.
During the early stages of their relationship, she kept him hidden from the media, but in one of her videos, she mentioned:
He's just an amazing person, and I think you all will really like him. I've just been so happy. He's been absolutely amazing to me, and he's been treating me like a little freaking queen. I just never knew it was possible for anyone to just be so amazing to another human.
She was previously in a relationship with YouTuber Jack Brinkman. Jack and Gabrielle began dating in 2015.
Not everything in their relationship was so good as it might seem. They were often seen taking breaks from each other and social media networks, which frequently made their fans wonder, "Did Jack and Gab break up?"
They stopped posting content on their channel in February 2020, leaving their fans wondering, "What happened to Jack and Gab?" Later, the media announced the news about Brinkman and Gabrielle Moses break up.
Gabrielle Moses and Jack Brinkman split up on 4 June 2020. Their fans were curious to know more about it. So, why did Gabrielle and Jack break up?
Why did Jack and Gab break up?
Gab went on YouTube after their breakup to inform her fans of the news. In her video titled We Broke Up, Moses explained that their break up was unexpected for her as well:
In life, things don't always go as planned... I'm not currently in a relationship with Jack, and I hate to say it. I was in this relationship for so long, since I was 15 until I was almost 20, so I don't know who I am without him.
She also added:
I thought I'd be married to him one day. I thought I would have the rest of my life with him. But things change. I'm sorry, because I feel like, for some reason, I let you down.
It is also worth noting that the YouTuber did not explain the exact reason behind their decision. As for Brinkman, he did not comment on the situation either.
What happened to Gabrielle Moses after break up?
When Jack and Gab split up, their YouTube channel was renamed Jack & Jaycee. Moses started a solo career and focused on the promotion of her social media accounts:
I'm not just going to disappear. I'm going to continue to try to make some happy videos because we all need that right now. We need a little positivity.
These days, Gabrielle Moses goes on YouTube under her own name and uploads make up tutorials, workout videos, cosmetic review videos, challenges, pranks, etc. The number of her followers demonstrates how much her fans adore and support her even after the break up.
READ ALSO: Alexandra Hollywood biography: who is Paul Hollywood's ex-wife?
Legit.ng recently reported about the life of Alexandra Hollywood. She is a social media personality and cookbook author. She rose to prominence as the first wife of chef and TV presenter Paul Hollywood.
Following her divorce from Paul, she concentrated on cooking and published two books titled Cooking Tonight and My Busy Kitchen. What do you know about her life and her relationship? Does she have children?
Source: Legit.ng