Nicky Whelan bio: age, net worth, husband and hot photos
Nicky Whelan is a globally celebrated Australian actress. She doubles up as an actress and a model through her diverse roles in popular television shows such as "Coxy Big Break." She is also an award-winning actress of films such as "Inconceivable" (2007). Her career in the film industry manifested when she acted as Pepper Steiger in "Neighbors" (1985), a classical Australian soap opera. She also happens to be the granddaughter of the legendary Australian Football League player (1930s-1940s) Marcus Whelan and a sibling to Katie Brannigan. Are you ready to learn more exciting facts about this amazing lady? Go on reading and you definitely will.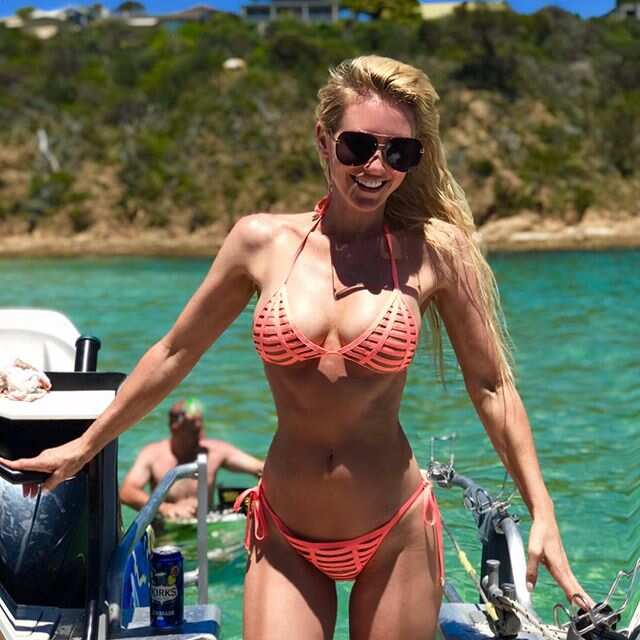 When talking about beauty, Nicky Whelan is considered as one of the most beautiful female actresses in Australia and the world. According to Amazon's Internet Movie Database (IMDb), she was included in the Aussie's 30 most beautiful actresses. She has had one of the most successful careers in the film industry ever since her debut in "Neighbors" (1985). Currently, she is actively involved in new film projects such as the recently completed 2019's "Famous Adjacent" movie.
This article introduces you to Nicky Whelan's glamorous life, her exclusive biography, net worth, age, relationship, and her sizzling photos.
Nicky Whelan bio
She was born and raised in the suburbs of Cranbourne located in Melbourne, Victoria, Australia. Her grandfather Marcus Joseph is a legendary player in Australia's Victorian Football League (VFL). Her father was a renowned midfield and fullback player in their home team Collingwood Football Club (the 1930s-1940s).
Nicky is very secretive concerning her life history and information concerning her family. Katie Brannigan is her only publicly known sibling.
Nicky Whelan age
The Australian fashion model was born on 10th May 1981. If you passed your algebra class, it is correct to say that she has celebrated 39 birthdays. With her current achievements in the film and television industry, it is evident that she has had a successful past and a promising future.
Her beautiful visage and perfect body make her look much younger and attractive. She is truly ageing gracefully. Nicky Whelan hot online pictures and Instagram page have a total of 105k followers. Currently, she is following 1120 followers.
Nicky Whelan career journey
Did you know that Nicky Whelan featured in numerous shows as a host before venturing in the film industry? A good example, she was a TV reporter in the 30 minutes "Coxy's Big Break" travel show. This show aired in leading Australian television stations (HSV and Prime) at 5:30 pm across Victoria. As a TV personality, Nicky got a platform to be publicly known by her fellow Australians. She also hosted in 2 other Australian shows namely "Melbourne Woman" and "Beyond the Boundary." She also ventured in the acting industry acting as "Chrissie Grant" on a famous Australian mockumentary show called "Russell Coight's Celebrity Challenge."
As an upcoming female artist from her rural town, her skills and hard work earned her local popularity. Back at home, she was chosen to be the female personality representing her home town Victoria City. Her next job had her moving to the nearby city of Mooney Valley. She pended a total of 8 years working as a host for night racing shows.
Nicky Whelan modelling bio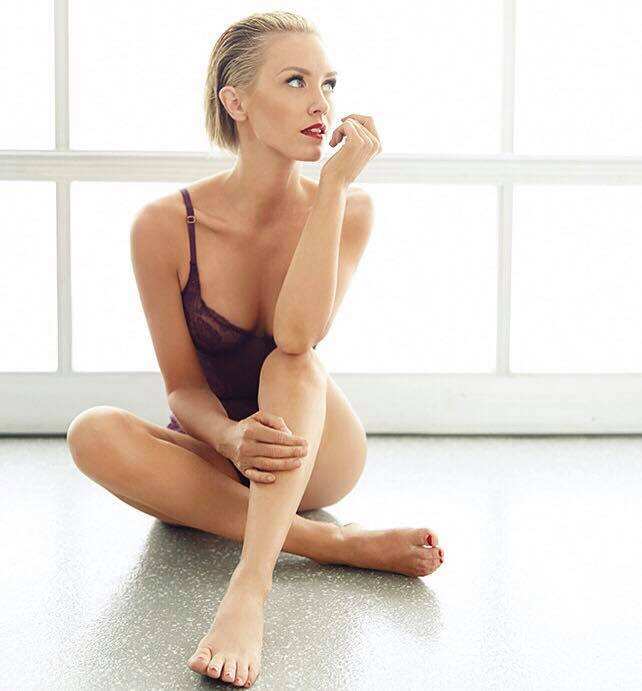 Apart from TV hosting and acting, Nicky Whelan was also actively involved in modelling. Her beauty and modelling skills earned her exclusive coverage in numerous Australian lifestyle magazines. In 2005, her sizzling photos were featured in the men's magazine called "Ralph." This greatly increased her popularity among the male gender. Her modelling poses were also featured in one of the trending Australians sports magazine known as "Inside Sport." Two years later, she was ranked as one of the most beautiful models through the internationally published "FHM" men's lifestyle magazine (October 2007).
Nicky Whelan films
In 2003, she made her debut in broadcasting television shows. She was a cast on Australia's TV series "Pizza" where she played as a cheerleader in a single episode. In 2006, she featured in the famous series "Neighbors" as "Pepper Steiger. As an actress, this marked the genesis of her international popularity. She was featured in the 81 episodes of "Neighbors" until 2007. 2009 had her gradually rise to stardom. She played the role of an air hostess and Kira in TV series "Entourage" and "Melrose Place" respectively (single episodes in each).
Nicky Whelan Scrubs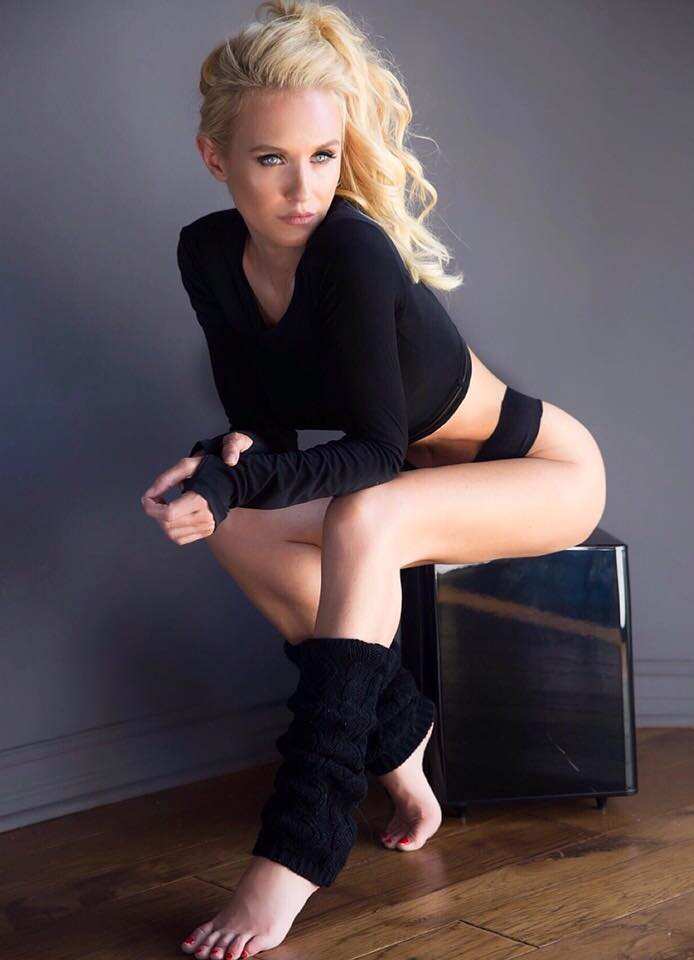 2009 to 2010 was a great year for Nicky Whelan. She was featured in the entire season 9 of the medical drama series known as Scrubs as "Maya." Other television series she has acted include "Suite 7, Carpet Boys, Friends with Benefits, Workaholics, and A Christmas Arrangement" among others. In the film industry, the lady has acted in various films that include "Hollywood and Wine, Hall Pass, Tragedy Girls" among others.
Nicky Whelan husband
In 2007, Nicky Whelan married Kerry Rhodes. Her 36-year-old husband is from Alabama and has had a history of playing football from the tender age of nine years. He is a popular player of the 2005 National Football League (NFL). Both Nicky and Whelan have been in a relationship since February 2016. This is after Rhodes proposed to Nicky they started planning for their future wedding. The couple tied the knot in a glamorous private wedding in the showbiz. Some of the celebrity guests invited by the couple were Shane Warne, among others. The wedding took place on 15th April 2007.
In October 2017, the internet was going viral with the breaking news concerning both Kerry and Nicky. The couple had just divorced. This was barely after six months of married life. According to most internet sources, Nicky Whelan confirmed the divorce rumours. On the contrary, she never gave extra information hence treating it as a serious and private matter. Nicky, who was very interactive through her Instagram page decided to privatise it.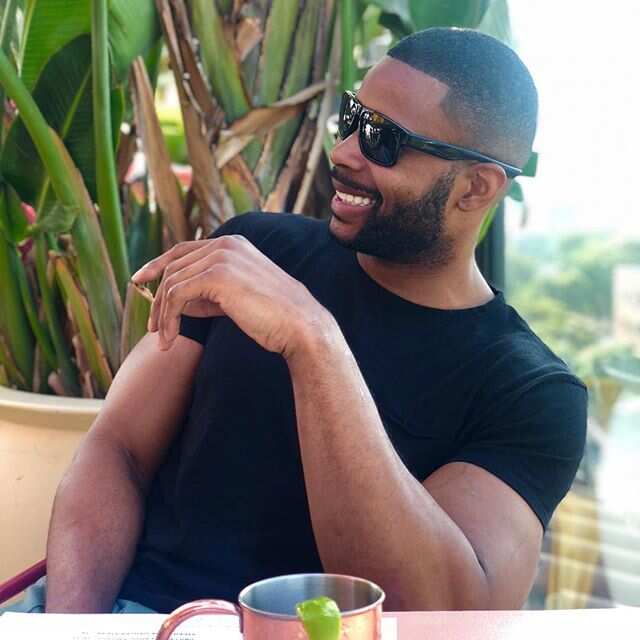 Nicky Whelan net worth
The beautiful Australian actress is estimated to have a net worth of $4.3 Million. Through her social media posts, it is evident that she is living the glamorous type of life. Her Instagram photos range from different international countries, monuments, and fancy wild travels. She has numerous photos with top celebrities such as Kevin Hurt, movie actor Bruce Willis among others. She also posts her hot pictures rocking different designer outfits that she models with.
Height and body description
The Australian model has a height 5 ft 4¼ in or 163 cm that makes her look gorgeous in her modelling poses. She has a slim build body size. This is advantageous to her as a model as she can easily try and model in various designers wears. It is evident that she works out to keep her body in that perfect model shape. She weighs 54 kg that is similar to 119 pounds.
The model bears the blonde hair colour. She is the epitome of beauty with her charming blue eyes. Her body measures are 34-24-34 with a perfectly fitting dress size 4 (United States). She wears a bra size 32B. Her shoe size is 7.5 or 38 for the United States or EU measurements.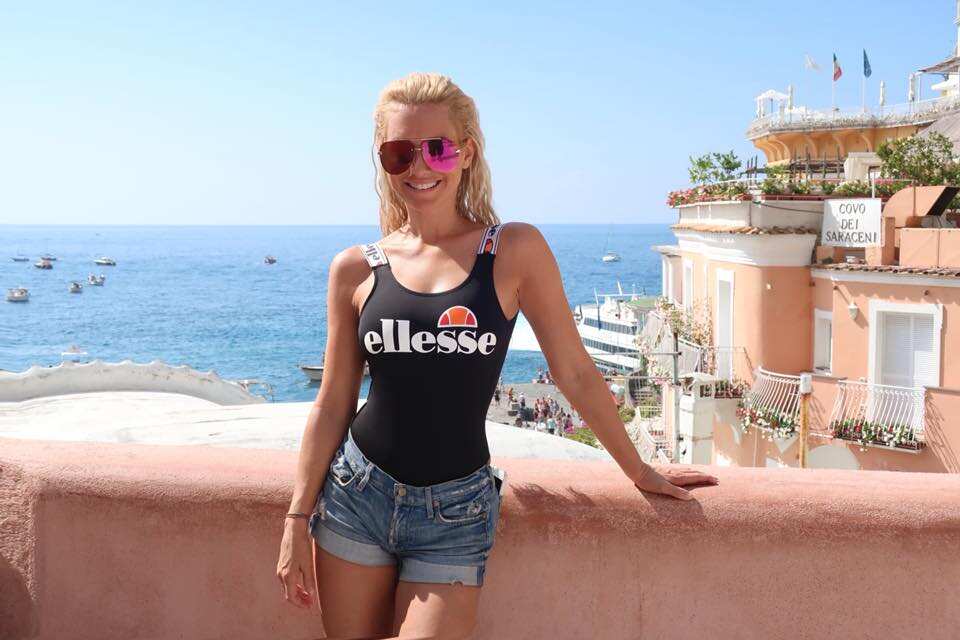 Nicky Whelan fascinating modelling character and popularity has earned her a contract with local Australian television. She is working as a betting ambassador for CrownBet TV in its various advertisements. In the film industry, she has been featured in the 2019's Famous Adjacent movie. The movie is complete and is directed by Lee Cipolla. The short comedy focuses on women who are determined to work tirelessly to become successful in Hollywood.
Source: Legit.ng