Angie Everhart now: age, height, measurements, net worth
The famous American model and actress Angie Everhart cannot be unrecognisable. Once being on the peak of popularity back in the 90s, this celebrity left a mark in the world of cinema and modelling. Her story is also filled with a few dark spots, but the woman overcame them too. Read on to learn more details about her biography, career, and personal life.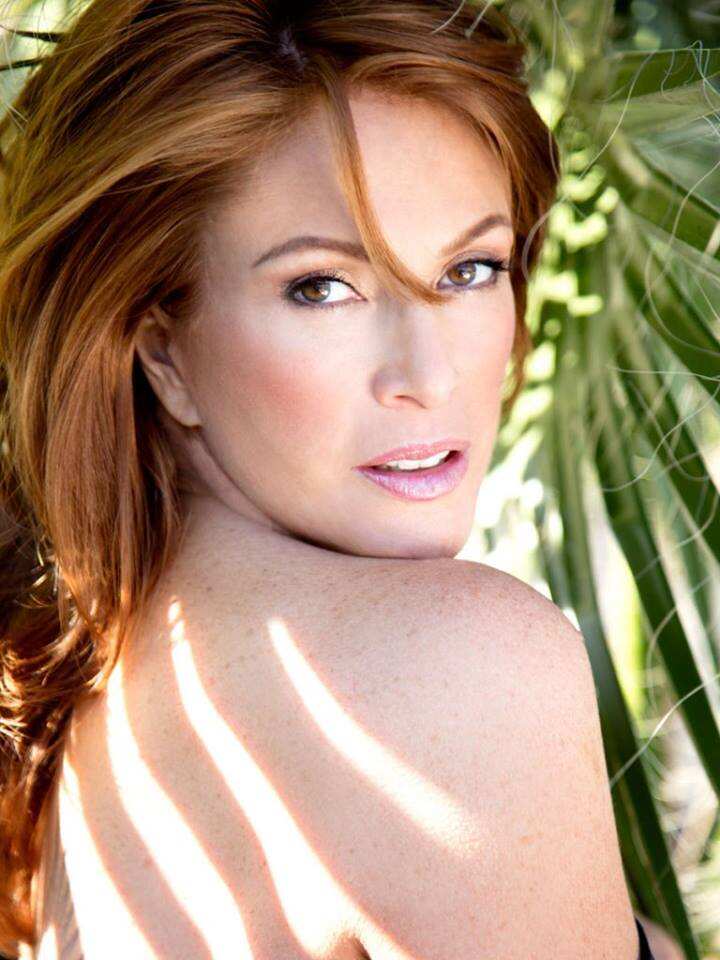 Beauty is a bonus that is given to women by nature at birth and can help to achieve success in many areas of life. Although the truth of the saying "pretty is as pretty does" is proved by the collective experience of many generations, it has nothing to do with Angie Everhart.
Angie Everhart profile summary
Full name: Angela Kay Everhart
Date of birth: September 7th, 1969
Age: 49 years old
Birthplace: Akron, Ohio, USA
Marital status: Currently single
Nationality: American
Height: 178 centimetres (5'10'' feet)
Profession: Model, actress
Net worth: 8 million US dollars
Social networks: Twitter, Instagram
Angie Everhart early ages
The famous American actress, model and producer was born in Akron, Ohio. Her family was far from show business and art. The future celebrity was not the only child; her parents, housewife Ginnie and engineer Bob Everhart, had five more children.
After graduating from Firestone High School, she thought about choosing a profession. She stood out among her peers with a gorgeous figure, attractive features and gorgeous shock of red hair, cast in gold. In addition, this young lady was incredibly photogenic and charming.
Angie Everhart young model career
The girl's choice fell on a modelling career. At the age of 15, Everhart, with the consent of her mother, made her first photo session. On its basis, a portfolio was compiled, with which the girl went to a local modelling agency.
Its experts immediately realised that they were facing a rising star, and advised the beauty to try her luck abroad. In 1984, the model went to Milan first, and after a couple of successful photo shoots, she went to Paris. There, she was offered a contract with Karin Model Agency.
This young model immediately soared to the heights of the fashion business. It took her only a year to appear on the covers of such famous magazines as Glamor and ELLE. By the way, it was thanks to her that the demand for red-haired models appeared. Also, the model has posed for one of the issues of Playboy in 2000.
Angie Everhart movies and TV-shows
Unfortunately, Angie Everhart did not rejoice at her demand for too long. At the age of 19, the young lady had an accident, and she injured her back. Her relatives were saddened, and the lady also considered that her career was over. However, the lady was born under a lucky star and not only coped with this problem, but was able to become a successful actress.
For the first time, viewers saw her in this role on the television screens of Italy in 1991. After another two years, she starred in a big movie. The debut film for her was the movie Last Action Hero, in which she worked with Arnold Schwarzenegger. The role of a saleswoman was supporting, but the young lady liked the work on the set.
In subsequent years, the beauty was very popular with directors. She was invited to various TV and film projects. There are roles in nearly two dozen films on account of the actress. Among them there are the following:
Executive Target (1997)
Love in Paris (1997)
Jade (1995)
D.R.E.A.M. Team (1999)
Heart of Stone (2001)
Cloud 9 (2006)
Bandido (2004)
Take Me Home Tonight (2011)
In addition, the actress has appeared in many popular American TV shows, including such TV projects as:
3rd Rock from the Sun (1998)
The Dream Team (1999)
Law & Order: Special Victims Unit (2000)
Happily Divorced (2011)
Angie Everhart measurements
As we have said before, young Angie was a stunning and gorgeous lady. Her incredible appearance and physique have promoted her bright model career. She has perfect body parameters. They are the following:
Breast: 94 cm (37 in)
Waist: 64 cm (25 in)
Hips: 91 cm (36 in)
Of course, she is a quite tall lady like all the models. Angie Everhart height is 178 cm or 5'10'' ft.
Angie Everhart now: Activity, age and net worth
Once, being a model and actress with tremendous popularity, today miss Everhart is sticking more to an acting career. She has several movie projects in production. Namely, they are Cash Collectors and Illusion movies.
READ ALSO: Emily Rudd: age, height, parents, movies and hot pictures
The latter one is scheduled for release in 2021. The date of the other one is not yet known. The actress is also active on such social networks as Instagram and Twitter.
Angie Everhart net worth
Angie Everhart built a successful career as a model and an actress and made a net worth which is calculated in an amount of $8 million.
How old is Angie Everhart?
This famous American model and actress was born on the 7th of September in 1969. So, for the present day, Angie Everhart age is 49 years. Nevertheless, the woman looks amazing and still makes a lot of ladies feel envious about her appearance.
Angie Everhart husband and personal life
Angie Everhart has never lacked fans. In particular, in 1995, she dated Sylvester Stallone. However, life as a couple of the actors did not work out, especially since the lady met Ashley Hamilton and soon began to live with him.
The young man also starred in movies and had a pleasant appearance. The marriage concluded in 1996, lasted less than 12 months, after which she has not had a long-standing partner for quite a long time.
Then her boyfriend was comedian Joe Pesci, who was 27 years older than Everhart. The actor was known for his work in the motion pictures of Martin Scorsese and already had a prestigious Oscar film award.
The romance of the model and the movie star lasted until 2008, and a few months after breaking up with Pesci, the woman gave birth to her son, Kayden Bobby Everhart (the father of the boy is Chad Stansbury). The last Angie Everhart husband was Carl Ferro. They got married in the year 2014, but in 2018, the woman filed for divorce.
Angie Everhart cancer
In 2012, the actress was diagnosed with a malignant tumour of the thyroid gland. Angie agreed to surgery and was able to defeat this terrible disease. Fortunately, the operation and treatment were successful, and the actress announced that she was completely cured of cancer.
Now you know who Angie Everhart is, whose films were very popular in the 90s. The star of women's and men's magazine covers is not only the standard of beauty and femininity but also an illustration of the strength of spirit. The woman was able to beat cancer and is an inspiring example for thousands of people suffering from this disease.
READ ALSO: Sierra Skye model: age, height, measurements and hot photos
Source: Legit.ng