Elsie Hewitt bio: age, measurements, boyfriend
Elsie Hewitt is a glamour model from the United Kingdom. She is known for her work with many top agencies and, what is more, for her photoshoot for the Playboy magazine. Recently, she came into the limelight when her relationship with Ryan Philippe turned sour.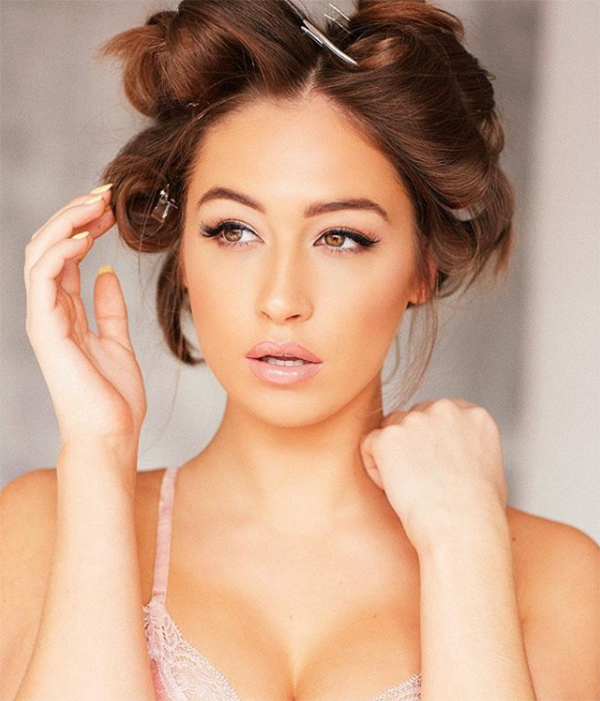 Elsie Hewitt age is only 23, but the career she has already built is rather long and full of accomplishments. Dubbed as one of the fastest-growing models in the global industry, the girl is on her way towards even more significant success in the nearest future.
Elsie Hewitt profile summary
Birthdate: March 5, 1996
Birthplace: London, UK
Occupation: Model, actress
Siblings: One sister
Marital status: Unmarried
Children: None
Net worth: estimated between $100,000 and $1,000,000
Elsie Hewitt bio
The star of the modeling industry was born on March 5, 1996. Her home country is England, but only for the first years of her life. At the age of ten, the girl moved to Los Angeles. It was a clever move, judging by her inborn desire to be famous.
There is no precise information about the young beauty's family. She prefers to keep this part of her biography low-key. There is evidence that the girl has a female sibling named Dora.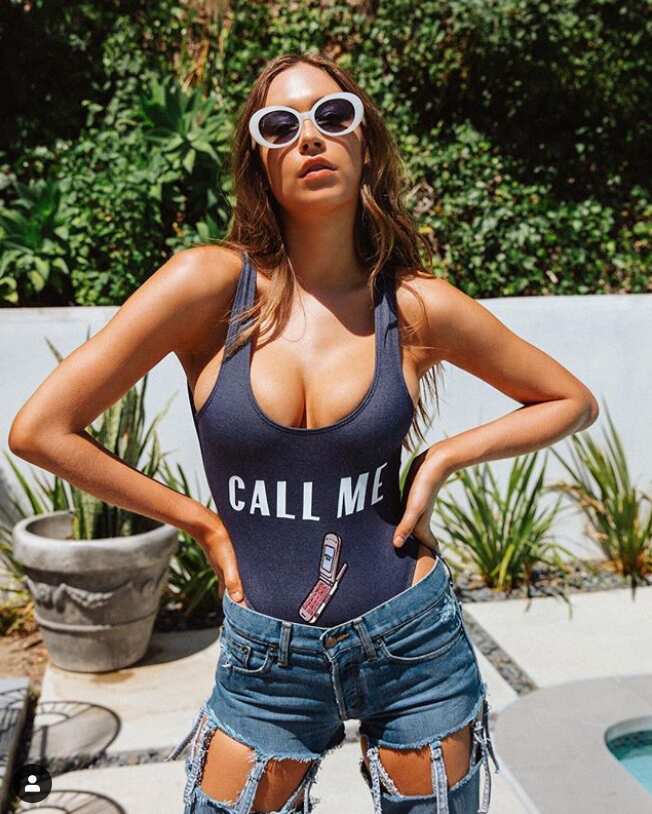 At the age of 15, Elsie Rose Hewitt started her career. Now, her CV boasts of working with LA Models, Wilhelmina (an international agency for talents and aspiring models), and Playboy. Her active cooperation with the latter resulted in her becoming the June Playmate of the Month (back in 2017).
Apart from working with professional agencies and participating in photoshoots, the young celebrity is known for her active social media presence. Her Instagram account houses the hottest of her photos and has more than 800,000 followers.
The Elsie Hewitt Ryan Phillippe scandal
The young beauty started dating the famous Hollywood actor Ryan Philippe back in 2017. This happened a short while after the actor parted ways with his then-girlfriend, Paulina Slagter. Ryan and Paulina had been together for several years before they got engaged and eventually called things off in late 2016.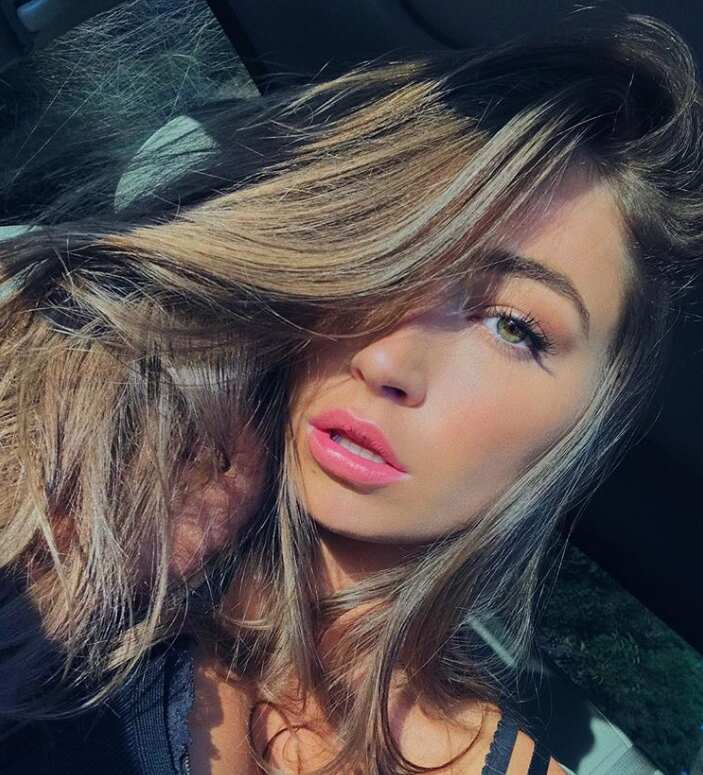 Having started dating in April 2017, Philippe and Hewitt split in June of the same year. The model accused the actor of domestic violence. As she claimed, the man punched and kicked her very hard when she wanted to collect her things from his home. As a result, she allegedly rolled down a flight of stairs. The grip of his hand also allegedly left massive bruises on her upper arm. All this was listed in the girl's lawsuit.
The man could not leave the accusation without a reply and left a post on his Twitter, in which he denied the charges and admitted how disgusted and frustrated he felt about this situation. He expressed his attitude towards domestic violence and those who use it as a pretext for monetary gains or revenge.
While the case remained unsolved, the court was going to summon Philippe's ex-wife Reese Witherspoon. Her testimony was expected to throw light on Philippe's previous fits of aggression (if any). The actor was strictly against this and also tried to avoid the court summoning his ex-girlfriend Paulina. In the end, he filed a notice to the court that he and Hewitt reached a point of agreement and that the matter was settled between them. It is not known how much the actor paid his ex-girlfriend.
Since the breakup with Philippe, the young beauty has not been spotted with any new boyfriend.
Elsie Hewitt measurements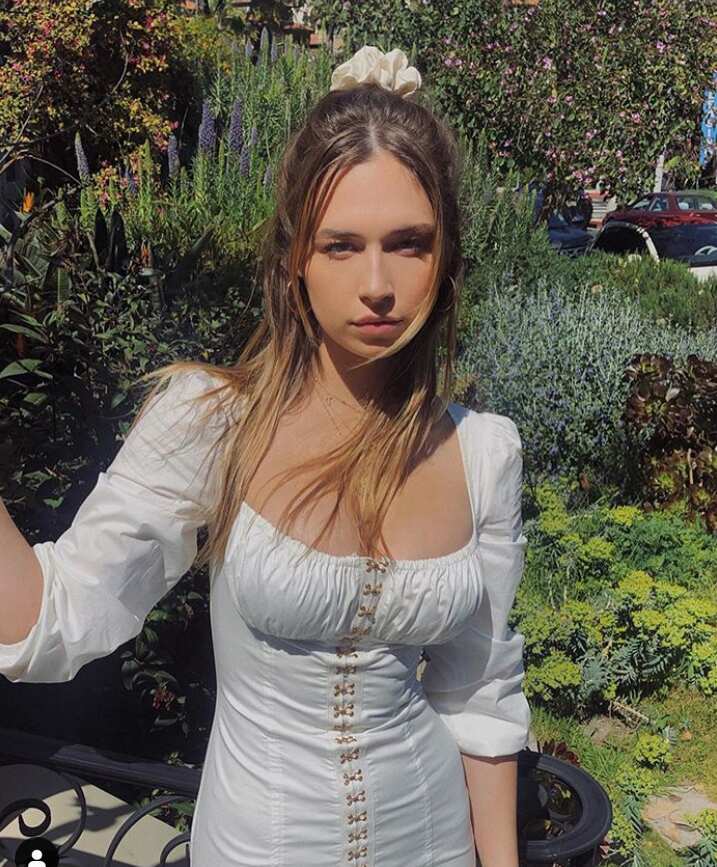 Being 5 feet and 9 inches tall (177 cm), she weighs about 63 kilos. Judging by the measurements of her chest, waist, and hips, she possesses an astonishing body type known as 'hourglass.' The measurements read 32 inches (81 cm) for the chest, 24 inches (60 cm) for the waist, and 36 inches (91 cm) for the hips.
Elsie Hewitt model success does not limit her ambition. She has also acted in 'Mostly Ghostly: Have You Met My Girlfriend?' (2014) and the TV show 'Turnt' (2018- ).
It seems that whatever this girl starts does well enough to bring her more fame and fortune. We hope to hear more of Elsie Hewitt very soon, be it modeling or acting. This charming young lady seems to have enough will power to achieve any goal she sets.
Source: Legit.ng