Brandi Glanville bio: age, net worth, boyfriend, kids
The famous model, talented actress, and charismatic TV personality Brandi Glanville is someone whose biography is rich and eventful. There are a lot of curiosities about her professional and personal ventures. Read about her life and learn all the most fascinating facts about this woman.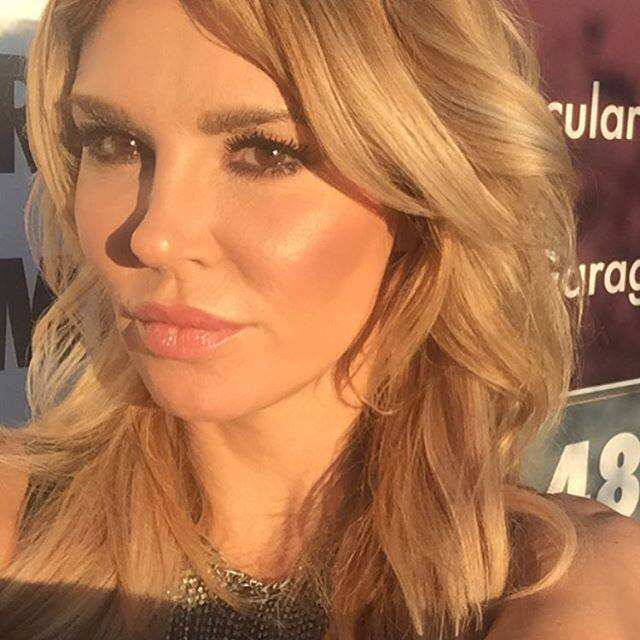 This gorgeous and determined lady has appeared in multiple television projects, and her presence never goes unnoticed. If you are interested in any aspect of her life, you have come to the right place to learn more about her.
Profile summary
Full name: Brandi Lynn Glanville
Birthday: November 16, 1972
Age: 47 years old
Height: 5 feet 10 inches (1 m 78 cm)
Nationality: American
Birthplace: Salinas, California, USA
Occupation: Former model, actress, media personality, fashion designer, author
Parents: Guy Glanville and Judith Swinehart
Siblings: Tricia and Michael
Ex-husband: Eddie Cibrian (m. 2001- 2010)
Children: 2 (Mason Edward and Jake Austin)
Biography
This popular TV personality is mostly known for her work on "The Real Housewives of Beverly Hills," where she started out as a recurring character and later became one of the main characters of the show. She has also appeared on multiple shows focused on celebrities.
The future star was born in Salinas, California, to her parents Guy and Judith. Brandi Glanville young years were spent in Sacramento, where the family later moved. She also has a sister Tricia and a brother Michael and is the middle child in her family. For her education, she went to a few different schools but finally graduated from John F. Kennedy High School.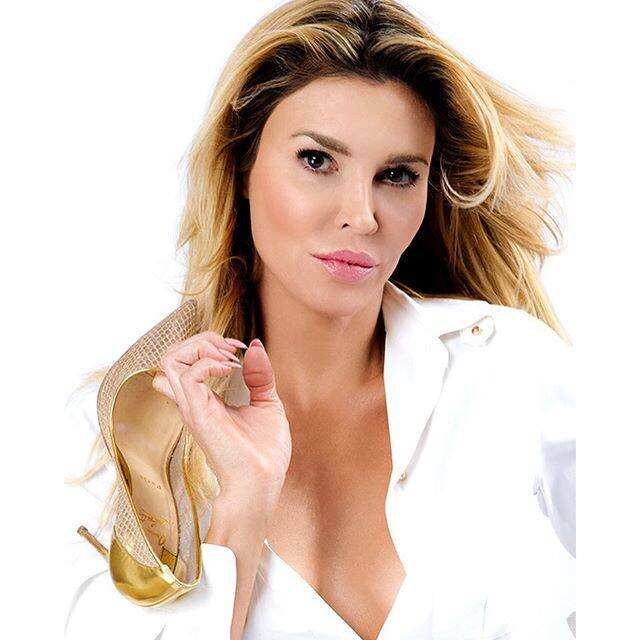 Brandi moved to Paris at the age of 16, where she started pursuing her modelling career. She signed to Elite Model Management and quickly began appearing on magazine covers as well as walking on runways. Throughout the years of her career, she cooperated with Chanel, Giorgio Armani, Gucci, Valentino, Versace, and other multiple brands. She also graced the covers of Cosmopolitan, Glamour, NW, and other magazines.
She has made a fruitful career on television since she appeared on "The Real Housewives of Beverly Hills." Other shows that she has featured in are "Celebrity Apprentice," "Famously Single," "My Kitchen Rules," and "Celebrity Big Brother." Additionally, she has had a few experiences as a host and some movie roles in "Missing at 17", "The Hungover Games," and "Sharknado: The 4th Awakens".
Brandi has also written some books. Her first book, "Drinking and Tweeting: And Other Brandi Blunders," which was co-written with Leslie Bruce, became a New York Times bestseller. They later cooperated on releasing another book, "Drinking and Dating: P.S. Social Media Is Ruining Romance," which focuses on dating and romantic relationships.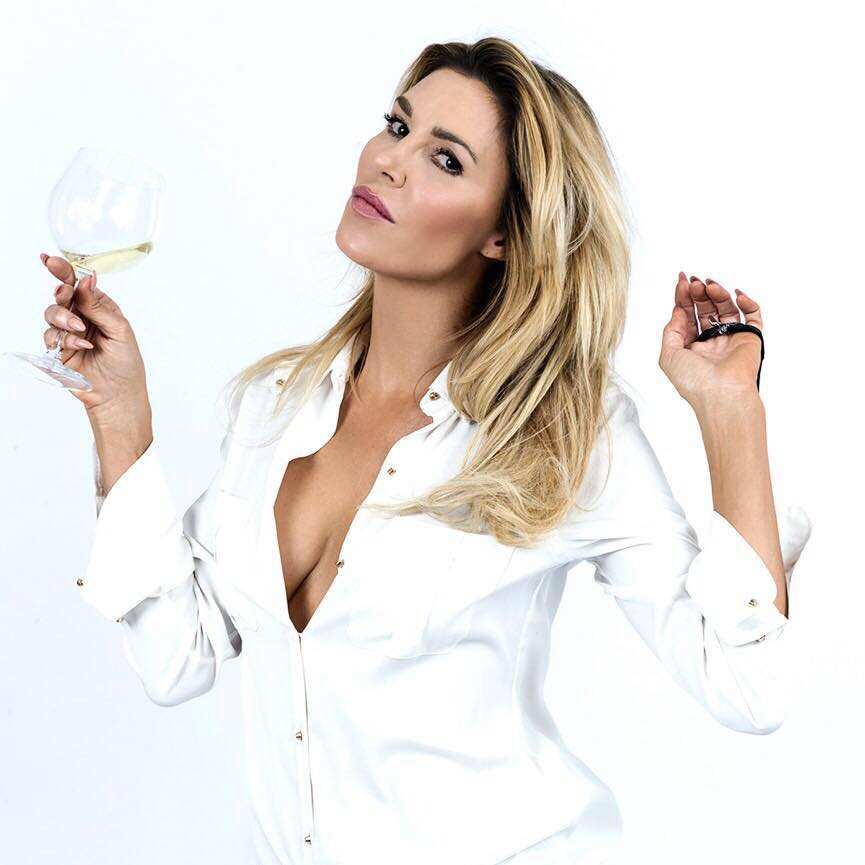 Except for her other ventures, she demonstrates constant activity on social media, where she shares her various endorsements. She hosts a series of podcasts, "Brandi Glanville Unfiltered," which she started in 2013. The TV star has also released some sort of wine "Unfiltered Blonde," which won the bronze award at the Los Angeles International Wine Awards. She is the creator of Blunder Block, which is an Android app.
Glanville supports and cooperates with various charity initiatives, such as Charitybuzz, David Foster Foundation, Make-a-Wish Foundation, Joyful Heart Foundation, and others.
How old is Brandi Glanville?
This actress was born on November 16, 1972. Today, Brandi Glanville age is 47 years old.
Brandi Glanville plastic surgery
In the past, this star has gone through some procedures to make her face prettier. For instance, she confirmed that she has had a lot of botox. However, she got defensive when she was called out on doing plastic surgery, saying that she only had some of it on her lady parts.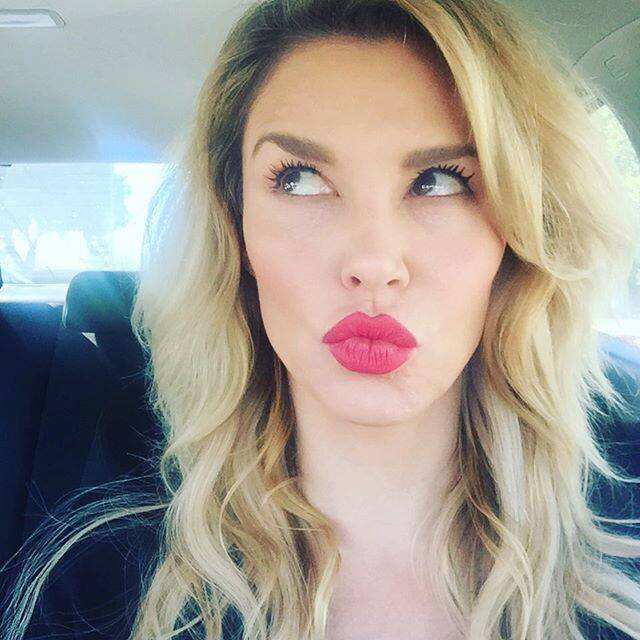 One time, she mentioned that her top lip does not move because she had laser hair removal, which resulted in a third-degree burn and caused her nerve damage. It is unknown whether it is true since the plastic surgeon Dr. Norman Rowe voiced his doubts about such serious face injuries being a result of laser burn, and said that it could be consequences of a facelift.
Brandi Glanville net worth
This media personality has a net worth of $2 million, according to Celebrity Net Worth.
Who is Brandi Glanville dating?
The personal life of this celebrity has been full of ups and downs. She was once married to fellow actor, Eddie Cibrian; he became Brandi Glanville husband in 2001, and their marriage lasted until 2010. It ended in divorce after Eddie had an affair with LeAnn Rimes. Eventually, Brandi is in good terms with her ex-husband and his new love.
In 2019, some reports about the new Brandi Glanville boyfriend appeared in the news. She called him her "man toy" and made some explicit comments about him. He was ten years younger than her and worked as a waiter. It is unknown whether they still have a romantic connection.
Glanville was also rumoured to have an affair with her "The Real Housewives of Beverly Hills" co-star, Denise Richards. This was denied by Denise's representatives.
Brandi Glanville kids
The actress is the mother of two sons, Mason Edward and Jake Austin, who she had with her ex-husband Eddie Cibrian. Mason was born in 2003, while Jake followed in 2007.
The happy mother often creates Instagram posts where she shares the achievements of her sons.
Brandi Glanville has a bright personality and definitely is not one of those TV stars who are easily forgettable.
Source: Legit.ng