How many times has Madonna been married? Her relationships explored
Madonna Louise Ciccone, popularly referred to as the Queen of Pop, is undoubtedly one of the best singers ever. She has won the hearts of many pop music lovers with her numerous songs. She has been in the limelight since the 1980s and has hit the headlines for different reasons, including relationships. How many times has Madonna been married?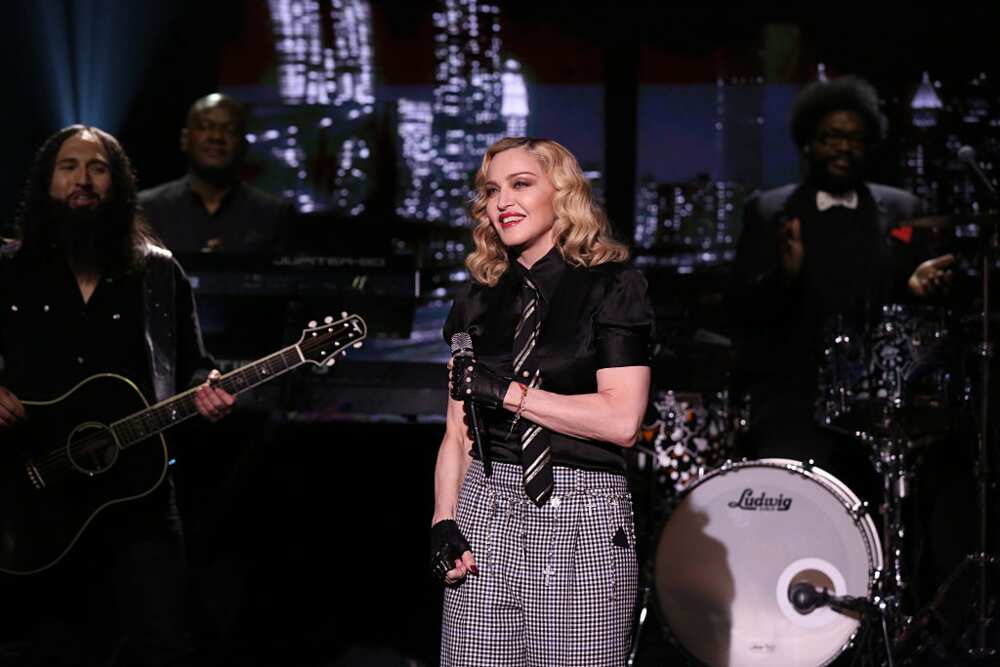 Madonna is known for her success as a singer and actress and her relationships with high-profile personalities. How many times has Madonna been married? She has been married a few times in her love life and romantically linked with multiple big names in the entertainment industry. Here is a comprehensive look at Madonna's relationships timeline.
How many times has Madonna been married?
Who is Madonna's spouse? The pop star is not married at the moment. However, she has tied the knot twice, and below are Madonna's ex-husbands.
1. Sean Penn (1985–1989)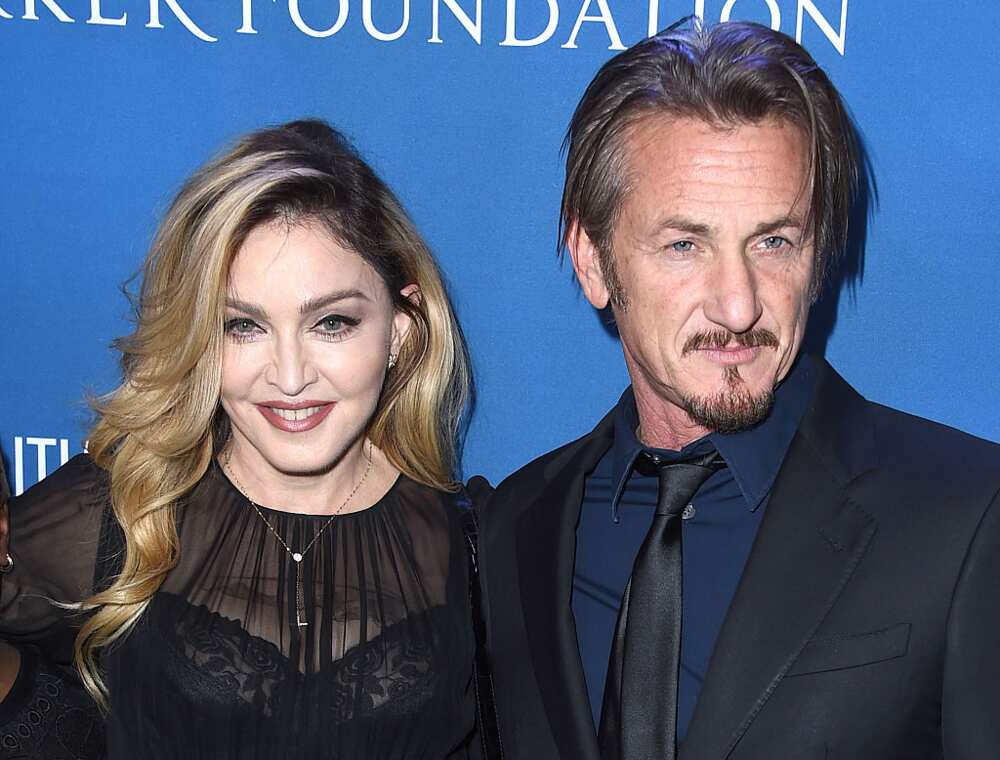 Sean Justin Penn is an American film director and actor known for his roles in Mystic River and Dead Man Walking. His relationship with the pop star reportedly began in February 1985 when they met on the set of the music video Material Girl. After dating for about six months, they got hitched on 16 August 1985.
Their marriage was occasionally troubled, and on 4 December 1987, the La Isla Bonita singer filed for divorce. She reportedly requested to withdraw her divorce filing after a couple of weeks but later made up her mind and filed for divorce for good in January 1989. They were married for about four years.
2. Guy Ritchie (2000–2008)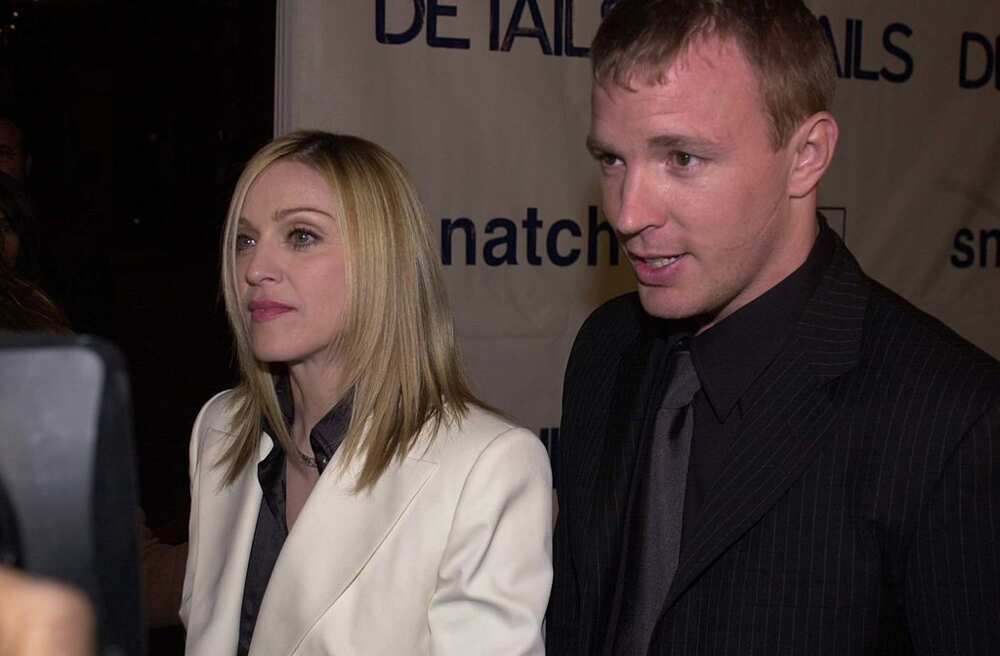 Guy Stuart Ritchie is a British filmmaker, director, and screenwriter. He first met Madonna at a party organised by mutual friends in 1999. They went public with their relationship in January 2000 and welcomed their first child, Rocco Ritchie, on 11 August 2000. On 22 December 2000, the celebrity couple exchanged marital vows in Scotland in a private ceremony.
After approximately eight years into their marriage, they announced their divorce in October 2008. Apparently, multiple factors, including an alleged affair between Madonna and baseball player Alex Rodriguez, led to their divorce.
Who has Madonna dated?
Besides her marriages, the songstress has been in multiple romantic relationships that did not lead to marriage. While some relationships are confirmed, others remain rumours since they are unverified. Here is the pop singer's dating history over the years.
1. Dan Gilroy (1979)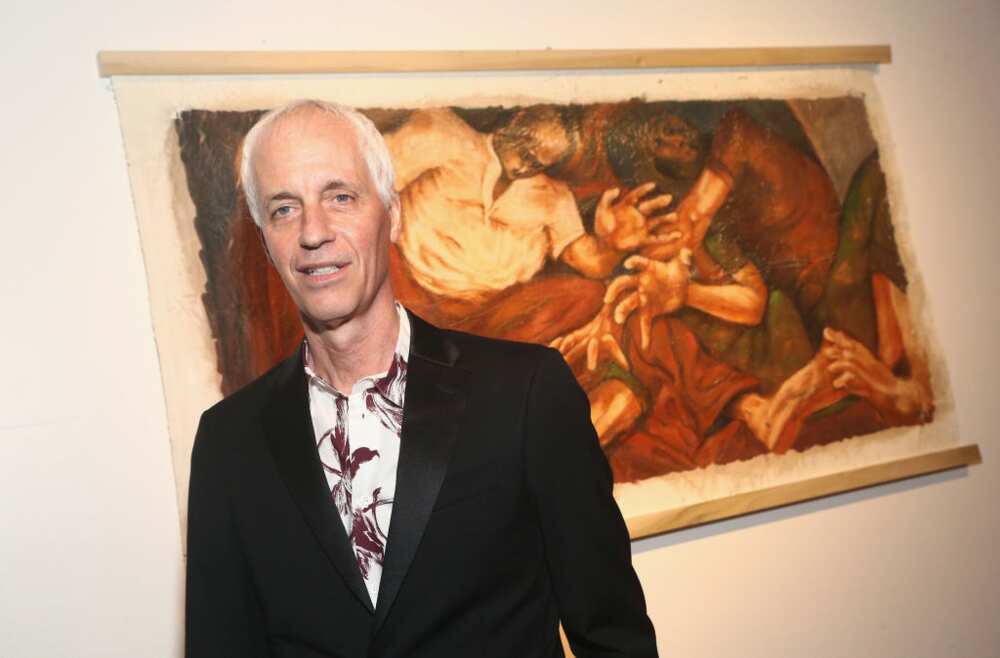 She met Dan Gilroy in 1979, and their romantic relationship began shortly after. At the time, Madonna was majorly focused on dancing, and she credits Dan Gilroy with shifting her concentration to music. She moved in with him in a rented Queens, New York house. It is unknown when the former couple called it quits.
2. Jean-Michael Basquiat (1982)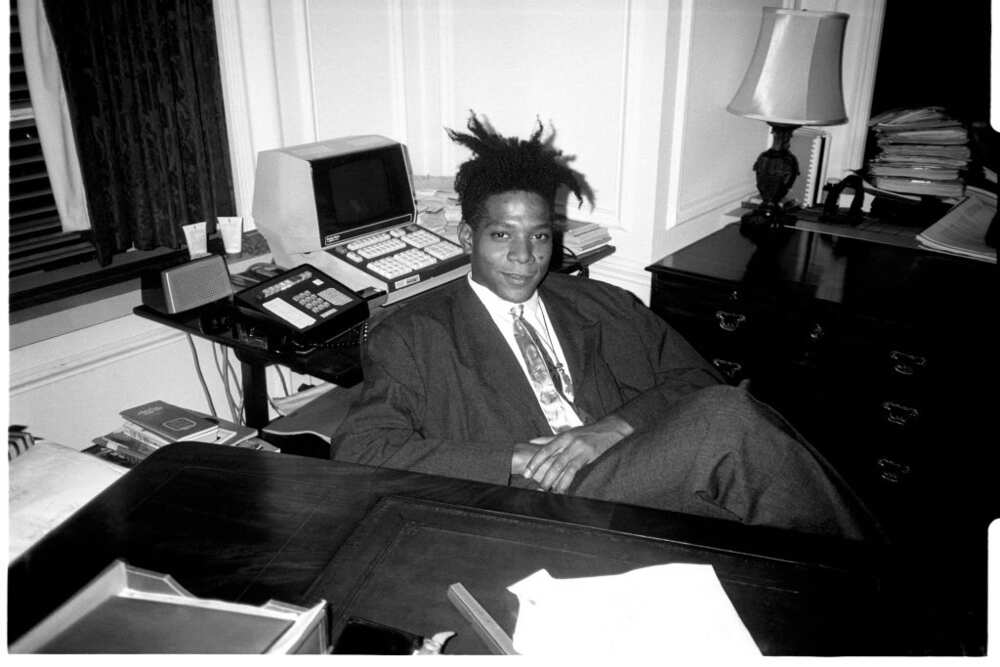 The pop star got into a relationship with talented American artist Jean-Michael Basquiat in 1982. She fell in love with his dedication to painting which she described as obsessed. Madonna's relationship with the late legendary painter reportedly ended due to his substance addiction problems.
3. John Benitez (1983–1985)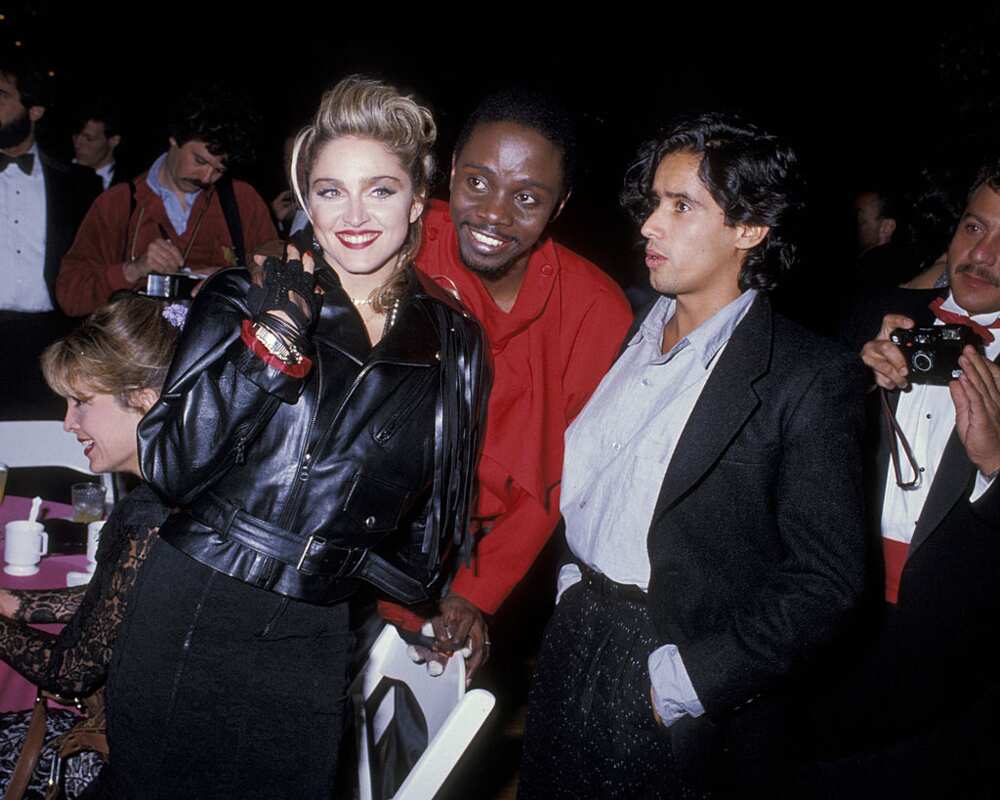 She met DJ John "Jellybean" Benitez in 1983 and immediately hit it off. They reportedly got engaged and moved in, but later, things turned south due to the pop star's alleged affair with journalist Steve Neumann. Benitez and Madonna parted ways in 1985.
4. Tony Ward (1990)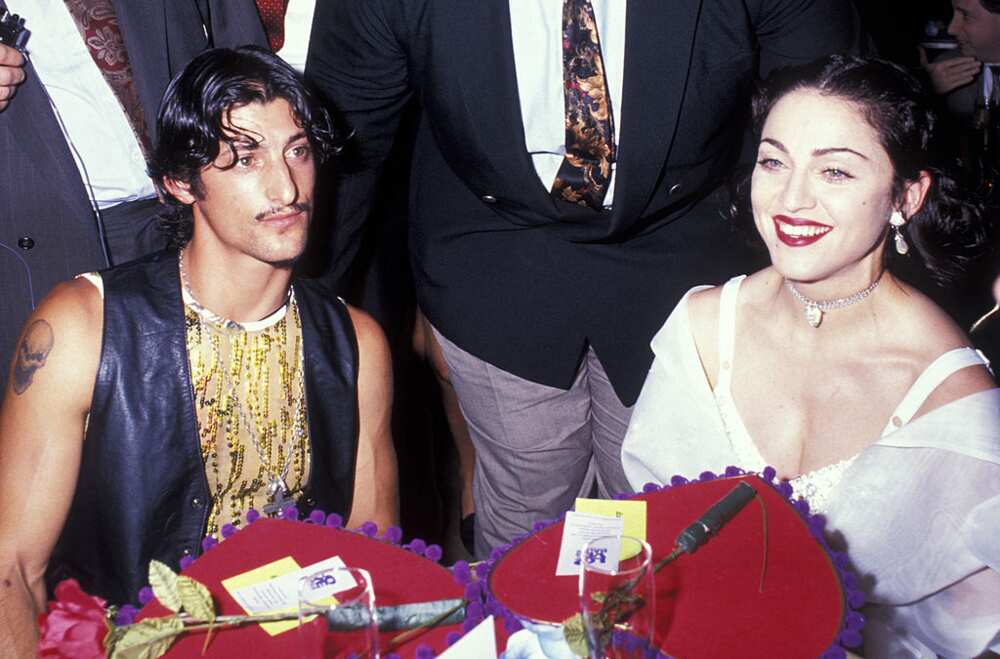 Madonna's romance with Tony Ward started in 1990, and they later worked together on her music video Justify My Love. However, her relationship with the model was short-lived, ending in the same year.
5. Warren Beatty (1990–1991)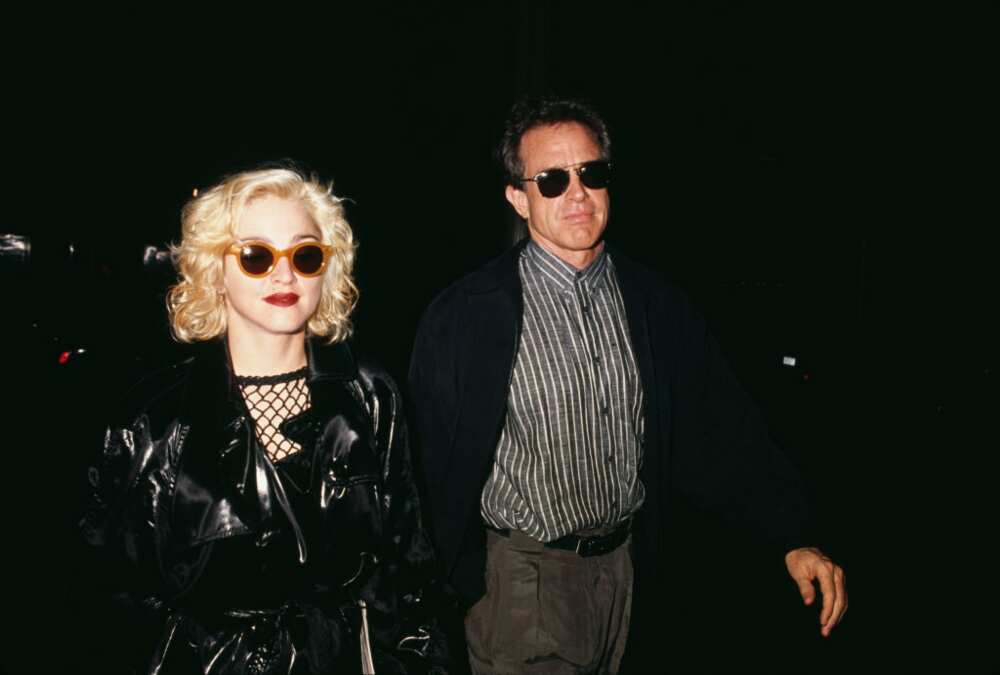 Henry Warren Beatty and Madonna started dating in 1990 after they first met in 1989 on the set of the movie Dick Tracy. Their relationship is said to have lasted over a year, going separate ways in 1991.
6. Michael Jackson (1991)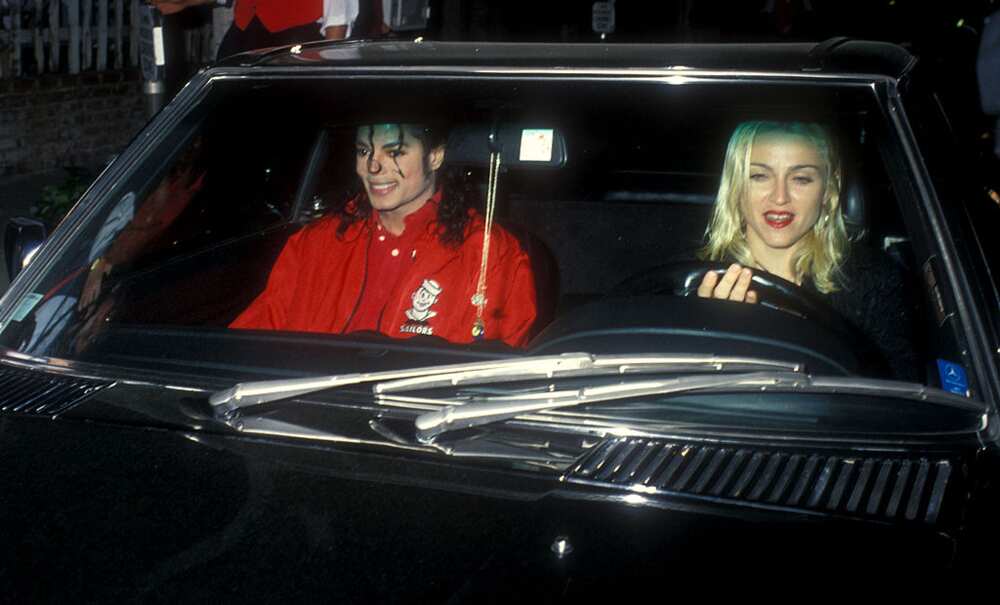 The songstress and the late King of Pop sparked dating rumours when they appeared at the 1991 Oscars. She was later seen with Michael Jackson in other events, but their relationship was not confirmed.
7. Jim Albright (1993–1994)
Jim Albright started as Madonna's bodyguard, but their relationship later turned romantic. Their mostly-secret affair intensified when Albright broke up with her girlfriend, and the former couple even considered marriage. However, they split in 1994 amid alleged claims of infidelity.
8. Vanilla Ice (1991–1992)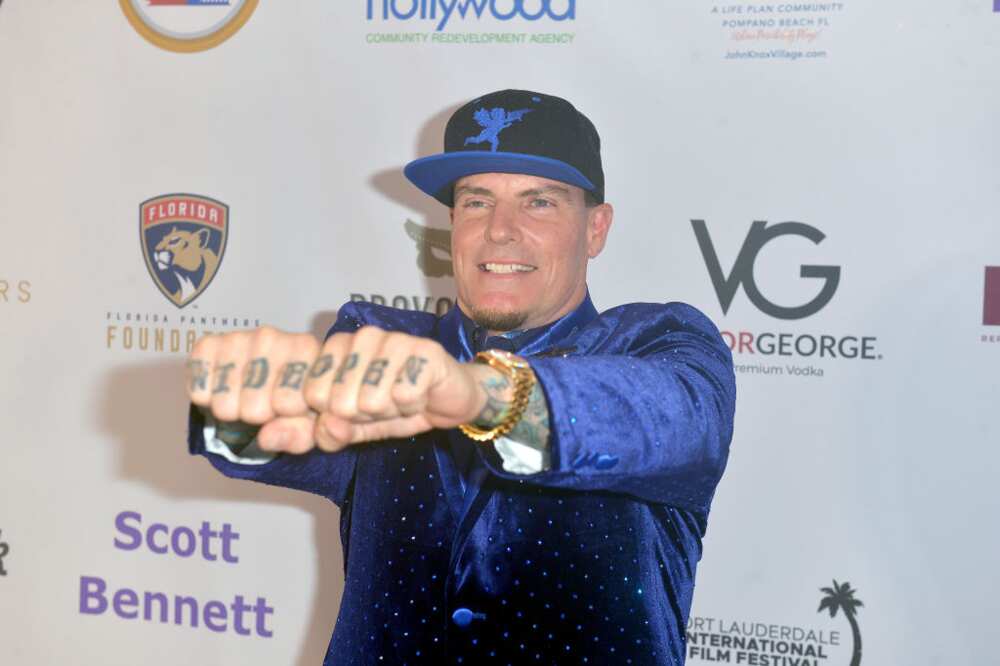 American rapper Robert Matthew Van Winkle, popular as Vanilla Ice, dated the pop singer for about eight months between 1991 and 1992. They kept their relationship away from the public, mostly disguising themselves to avoid public attention.
9. Tupac Shakur (1993–1995)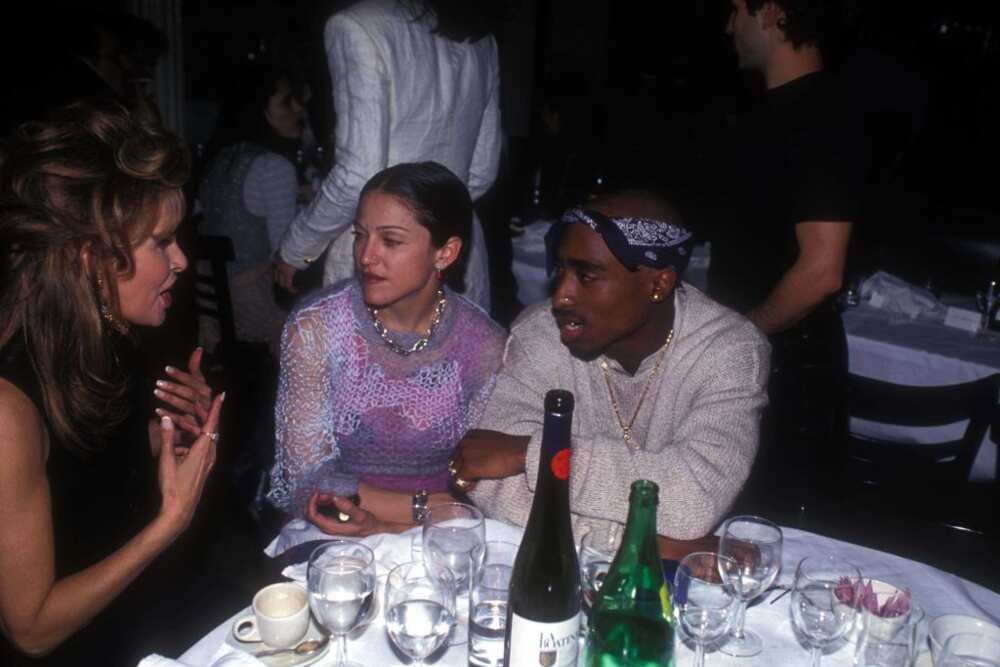 Madonna met the late legendary rapper through a friend at the 1993 Soul Train Awards. Their romantic relationship soon kicked off, but it did not last for long as the rapper decided to end it, as disclosed in one of the letters he wrote to her. The pop singer confirmed her relationship with Tupac in an interview.
10. Dennis Rodman (1994)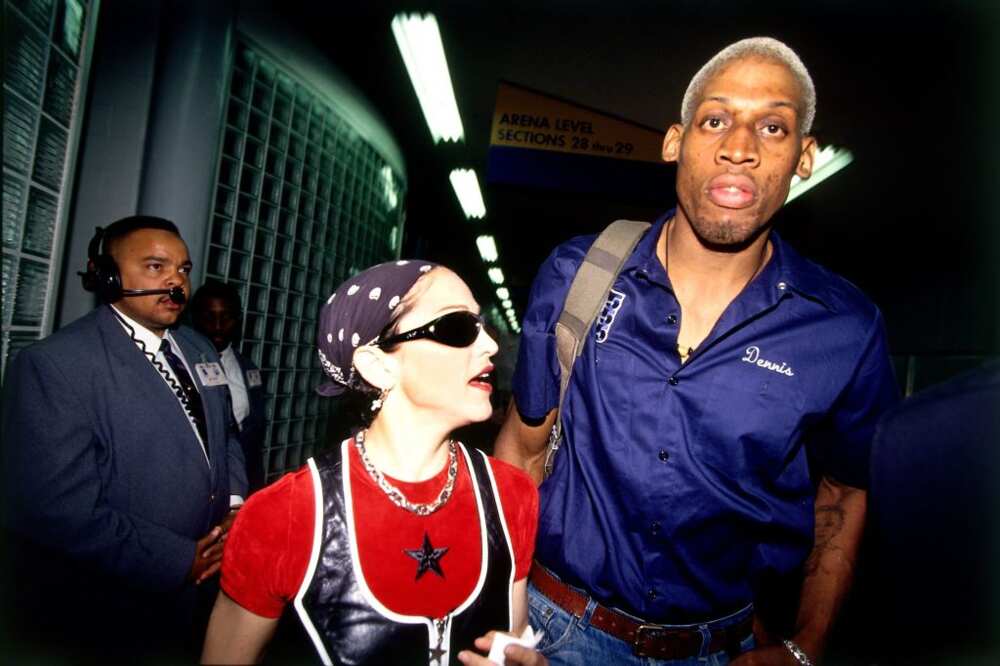 The Back That Up To The Beat singer had a brief relationship in 1994 with former basketball star Dennis Rodman. In an interview with Breakfast Club Power, the former NBA player alleged that the singer offered him about $20 million to have a child with her.
11. Carlos Leon (1994–1997)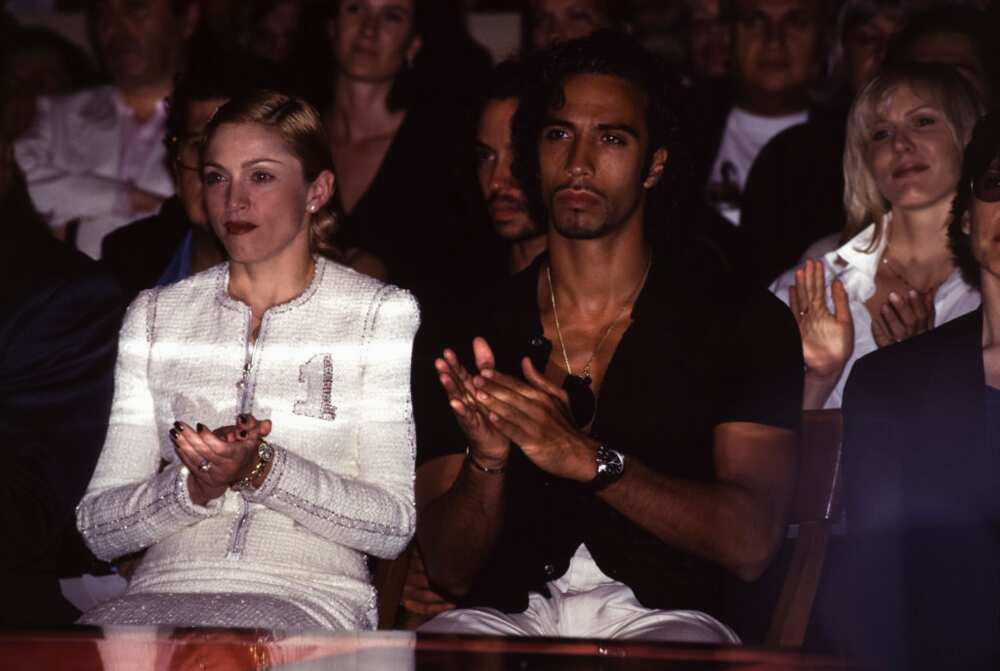 Carlos Leon and the singer's first encounter was in 1994 when jogging in Central Park. They immediately started dating, and on Madonna's birthday in August 1995, they revealed that they were planning to have a baby. However, her pregnancy came sooner than expected, and they welcomed their daughter Lourdes Leon on 14 October 1996. They called it quits less than a year after their daughter's birth.
12. Alex Rodriguez (2008)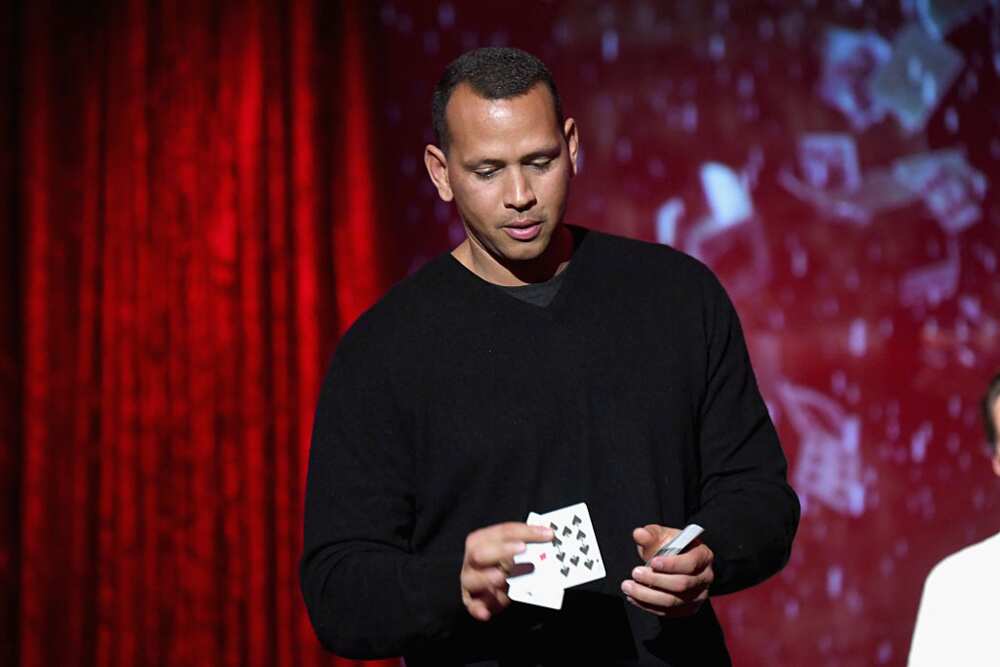 Towards the end of her marriage with Guy Ritchie, the singer-actress was romantically linked with former baseball player Alex Rodriguez. Despite allegations, the Material Girl singer denied having emotional, spiritual, or romantic connections with the former baseball star.
13. Brahim Zaibat (2010–2013)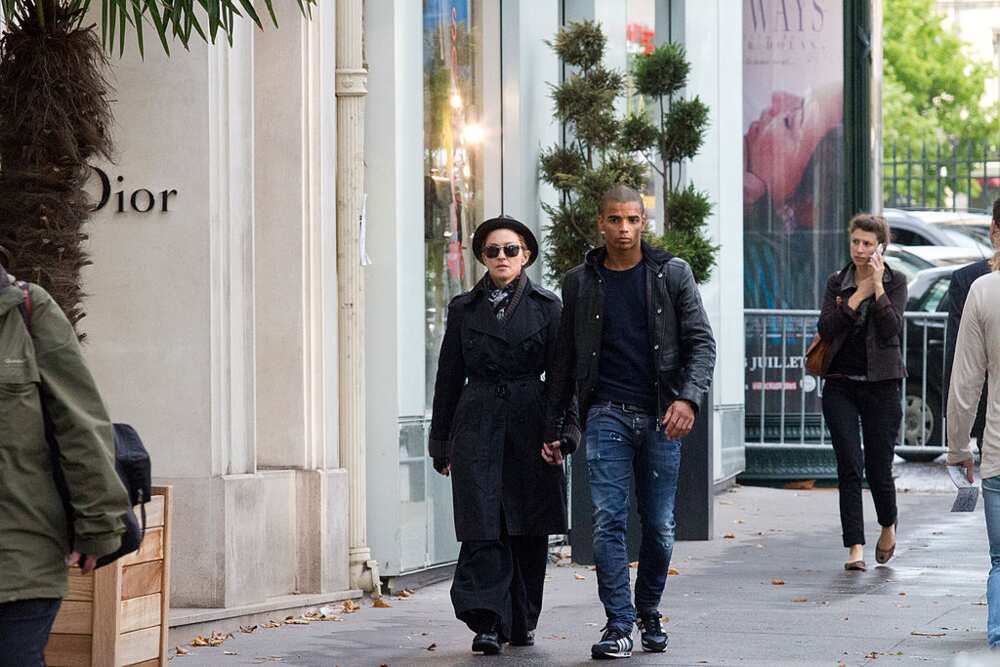 Her relationship with the French model and dancer started in September 2010 when he performed at the launch of her clothing line. The pair reportedly connected due to their shared love of dance. They ended their romance in December 2013.
14. Timor Steffens
The pop star and choreographer Timor Steffens were introduced to each other by their mutual friend, designer Valentino Garavani. They had a short-lived relationship in 2014 after her break-up with Zaibat. She was 30 years older than the choreographer, but he did not mind the age gap.
15. Ahlamalik Williams (2019–2022)
Dating rumours about Madonna and Ahlamalik came to the fore in 2019 when the singer posted a video of them dancing to celebrate her album Madame X topping the Billboard charts. They were later seen together on several occasions until ending their relationship in April 2022.
16. Josh Popper (2023)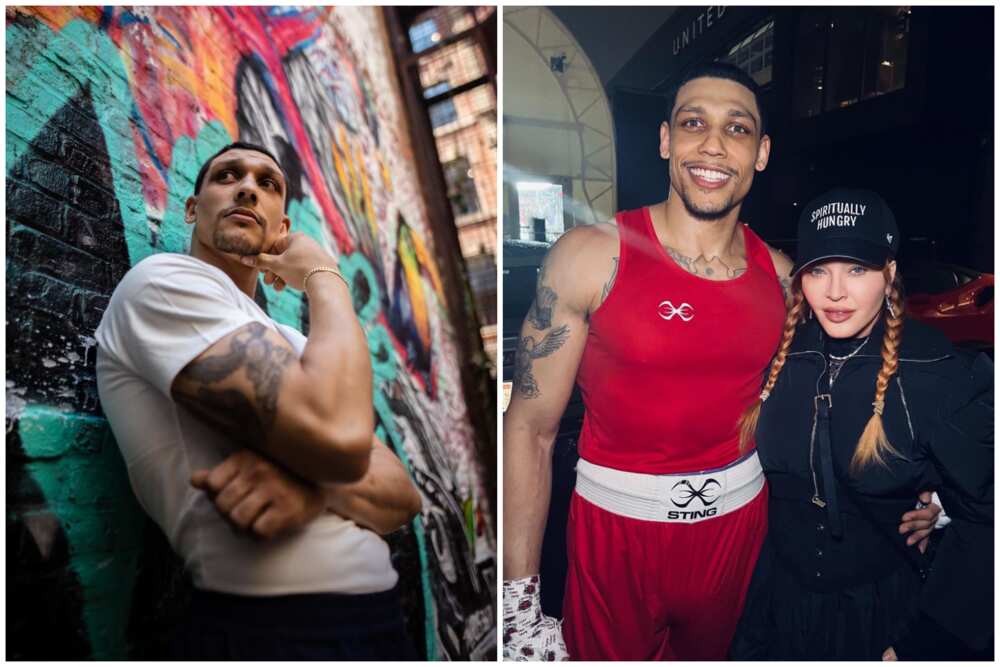 Josh Popper and the pop singer's relationship hit the headlines in January 2023 after she was spotted with the boxing trainer who coaches her son. The boxing trainer and the singer are yet to confirm their dating allegations.
FAQs
Is Madonna married? The Queen of Pop is not married and has no husband.
How many husbands has Madonna had? She has two ex-husbands, Sean Penn and Guy Ritchie.
Who is Madonna's current partner? She is allegedly dating boxing trainer Josh Popper. However, the relationship is unconfirmed; therefore, she is presumably single.
Who did Madonna have a kid with? She has two children born to Guy Ritchie and Carlos Leon.
How many biological children does Madonna have? The singer has two biological children, Rocco Ritchie and Lourdes Leon.
Who are Madonna's adopted children? Her adopted children are David Banda, Mercy James, and twins Stella and Estere.
Did Madonna date Tupac Shakur? They reportedly dated between 1993 and 1995.
How many times has Madonna been married? The pop star has walked down the aisle twice. However, she has been romantically linked with multiple high-profile celebrities. She has two biological children and four adopted children. The singer is seemingly single as her rumoured relationship with John Popper is unconfirmed.
Legit.ng recently published JLo's relationship timeline. The singer has been in the spotlight for her successful entertainment career and relationships. She has been married four times and has dated multiple celebrities.
The singer and actress has had multiple relationships, and only four culminated in marriage. Out of the many relationships, she has two children. Find out what the entertainer's love life looks like.
Source: Legit.ng