Rocco Ritchie biography: who is Madonna and Guy Ritchie's son?
Rocco Ritchie is the son of Madonna (The Queen of Pop), who is an accomplished singer-songwriter, and Guy Ritchie, who is a British film director, producer, and entrepreneur. How much can you tell about Madonna's son, though?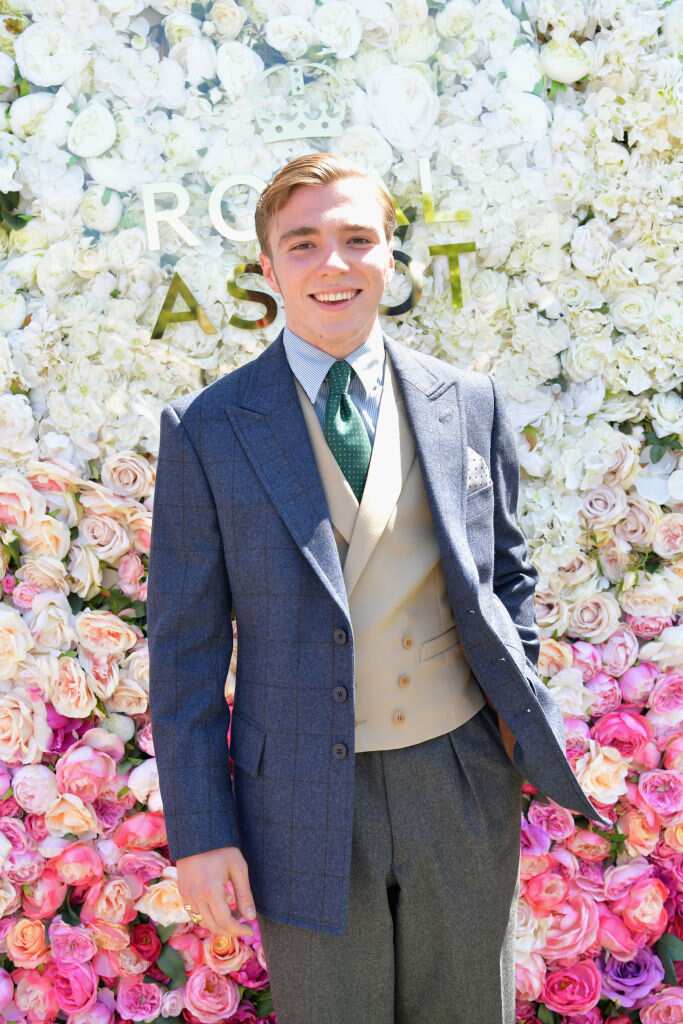 Living a celebrity life, to some extent, is challenging. Too much attention may affect one's life negatively. It is even more challenging for kids than adults because they do not know how to handle it. For instance, Madonna and Guy Ritchie's messy divorce reportedly affected Rocco while growing up.
Over the years, he has been on the limelight for both good and wrong reasons. The bio of Madonna son Rocco might help you to learn more about him, including his current relationship with his parents and siblings.
Profile summary
Full name: Rocco John Ritchie
Date of birth: 11th August 2000
Place of birth: Los Angeles, California, USA
Age: 20 years old (as of 2020)
Zodiac sign: Leo
Parents: Madonna (mother), Guy Ritchie (father)
Nationality: American
Rocco Ritchie biography
Rocco was born on 11th August 2000 in Los Angeles, California, in the USA. He was born into the family of Guy Ritchie and Madonna, the now ex-celebrity couple. He is the second-born son of Madonna while, at the same time, he is the firstborn of Guy Ritchie.
At the time of writing, he has eight half-siblings. The half-siblings from his mother's side are Lourdes Leon, David Banda, Mercy James, Stelle Ciccone, and Estere Ciccone. Currently, all Madonna kids are living together in the US expect for Rocco who is living with his father in the UK.
On the other hand, the half-siblings from her father's side are Rafael Ritchie, Levi Ritchie, and Rivka Ritchie. The Malawian-born, David Banda, was jointly adopted by the ex-couple in 2006. During the time of adoption, he was 13 months old.
How old is Rocco Ritchie?
As of 2020, Rocco Ritchie age is 20. He turned 20 years old on 11th August. His mother took to social media to wish him a happy birthday. The Instagram post was captioned:
Educational background
What is Rocco Ritchie doing now? Rocco Madonna's son is currently a student at Central Saint Martins in London. Since 2019, he has been pursuing a fine art degree course in the constituent college of the University of the Arts London (UAL).
Celebrity life
Similar to other Madonna children, Rocco has been on the limelight from childhood. He used to accompany his mother to concert tours and interviews. For instance, he accompanied her to The Ellen Show in 2012.
He also appeared in her mother's music documentary film titled I'm Going to Tell You a Secret in 2005. In 2007, the film was nominated as the Best Long Form Music Video by the Grammy Awards.
In 2013, Rocco was featured in Madonna: The MDNA Tour. He appeared as a dancer on the TV special.
Over the years, he has also been spotted at various events with his parents and friends. For example, in 2014, he attended the London Fashion Week with his father, Guy Ritchie. Since then, he has been a regular attendant of the event.
Rocco Madonna's son is also a good friend of Brooklyn Beckham, who is the son of the legendary soccer player. In 2016, the two boys were spotted together at a skate park; they are enthusiasts of the skateboard game.
A troubled relationship with his mother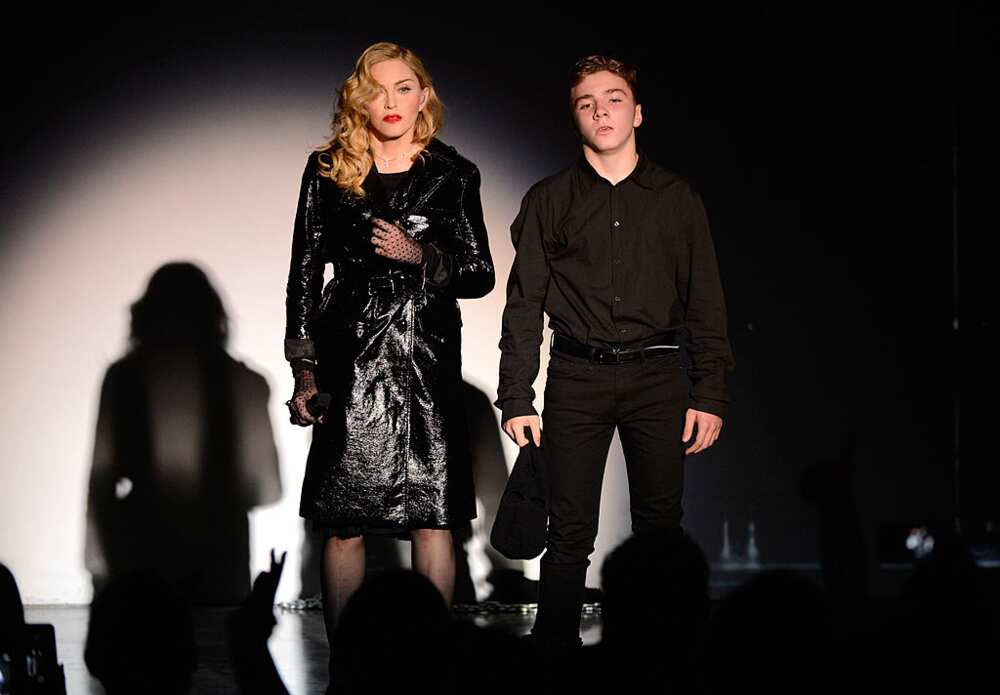 His parents' divorce had a huge impact on his life – affecting his relationship with his mother. Having a strict and disciplinarian mother, he resolved to stay with his father in London. This was against Madonna's wish.
Madonna had previously tried to seek legal intervention on the custody case. Eventually, the two reached a mutual agreement that favoured Ritchie. Also, Rocco did not want to stay with his mother considering her busy schedule.
Madonna Rocco Ritchie relationship continued to worsen for months. At some point, he blocked her on Instagram before he later deleted his account. Fortunately, the two amended their relationship later. They have been spotted together in London several times since repairing their relationship.
So, where does Rocco Ritchie live? He stays with his father in London, in the United Kingdom. In 2019, Madonna visited him at UAL, where he is pursuing a degree course in fine arts.
Drug possession and arrest
Unlike other Madonna's children, he has been on the limelight a few times for wrong reasons. In 2016, Rocco Madonna's son was arrested by the police for being in possession of bhang.
According to Daily Mail, neighbours allegedly called the police for him. This was after he was seen abusing the drug at their Primrose Hill home in North London.
The then troubled teenager was later released on bail. His mother blamed her ex-husband for being too easy on him. Further, she also told The Associated Press,
I love my son very much. I will do whatever I can to give him the support that he needs, and I ask that you respect our privacy at this time.
Before his arrest on 28th September 2016, he was spotted with friends drinking alcohol and smoking under a bridge in central London.
Other Guy Ritchie children hardly appear on the headlines. They prefer to keep their personal lives under wraps.
Who is Rocco Ritchie girlfriend?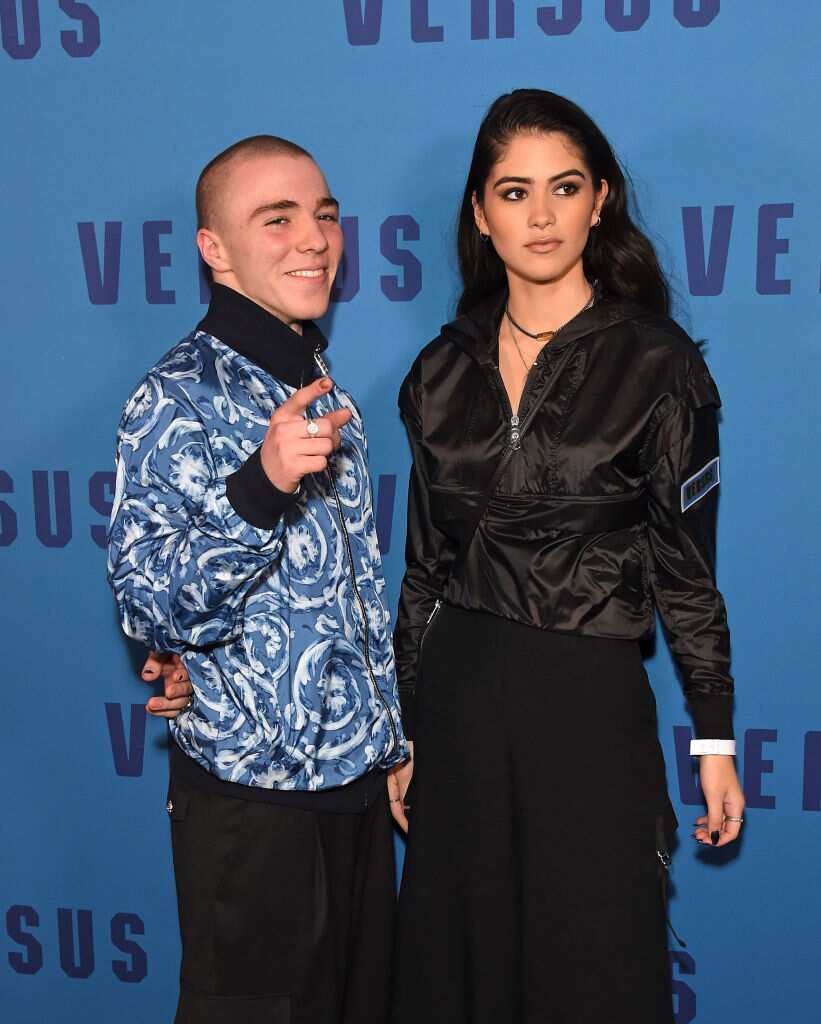 The 20-year-old has been dating Kim Turnbull. At times, they hang out together. They are also friends with Brooklyn Beckham.
Rocco Ritchie has lived a celebrity life since childhood. Growing up, he has faced several ups and downs due to his parent's celebrity status and divorce. He is currently pursuing his higher learning studies in UAL.
READ ALSO: Paula Prentiss biography: age, height, sister, net worth, husband
Recently, Legit.ng covered the biography of Paula Prentiss, who is an American actress. The 82-year-old is a mother of two and wife of actor Richard Benjamin. She ventured into acting while in the university through the help of Metro-Goldwyn-Mayer.
She has since appeared in several movies such as Follow the Boys (1963), Last of the Red Hot Lovers (1972), Saturday the 14th (1981), and I Am the Pretty Thing That Lives in the House (2016). As of 2020, the actress has an estimated net worth of $8 million.
Source: Legit.ng