James Franco bio: net worth, age, brothers, education
Exploiting different interests at the same time takes courage and dedication. James Franco is a multi-gifted human being who continues to prove to the world that it is never late to achieve one's dreams. Despite seemingly having it all, his decision to go back to school to increase his knowledge in his adulthood continues to challenge people globally to value education. His open-mindedness and dedication to self-development are admirable.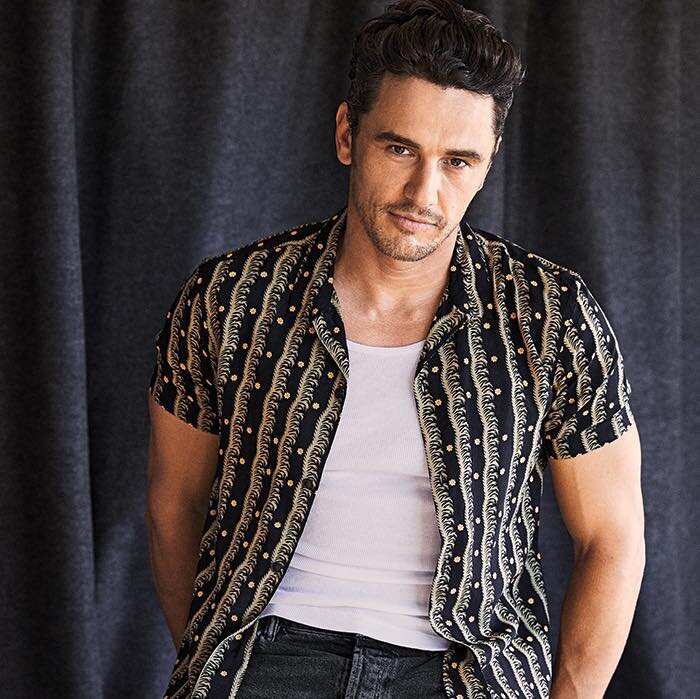 James Franco came into the world on the 19th of April 1978 in Palo Alto, California. His parents, Douglas Eugene "Doug" Franco and Betsy Lou Verne, named him James Edward Franco at birth. Today, James Franco age is 41 years, and his star is Aries. His nationality is American, he identifies as a Jew, and his ancestry is mixed. His father Doug has a Portuguese-Swedish heritage while his mother Betsy is of Russian-Jewish descent. Franco's ethnicity, therefore, is Portuguese-Swedish- Russian-Jewish.
James Franco profile summary
Name: James Franco (born James Edward Franco)
Date of birth: 19th April 1978
Place of birth: Palo Alto, California
Star sign: Aries
Parents: Douglas Eugene "Doug" Franco, Betsy Lou Verne
Siblings: Thomas "Tom" Andrew Franco, David "Dave" John Franco
Grandparents: Marjorie (paternal grandmother); Daniel Verne & Mitzie (maternal grandparents)
Nationality: American
Religion: Jew
Ethnicity: Portuguese-Swedish- Russian-Jewish
Height: 5 feet 10 inches (178 cm/ 1.78 m)
Weight: 167. 5 pounds (76 kg)
Chest: 42 inches
Waist: 31 inches
Eye colour: Dark brown
Hair colour: Dark brown
Alma mater: Palo Alto High School, University of California, Columbia University, Brooklyn College, Brooklyn College, New York University
Profession: Actor, director, author, teacher, musician
James Franco family background and early years
Franco is the eldest son in a family of 3 boys. The other Franco brothers are actors Thomas "Tom" Andrew Franco and David "Dave" John Franco. His mother, Betsy, is an occasional actress and writer while Doug ran a business in Silicon Valley. The parents met at Stanford University when they were students. Daniel, Franco's maternal grandfather, changed his surname to Verne in the 1940s. Mitzie, his maternal grandmother, ran the Verne Art Gallery that is located in Cleveland, Ohio. Mitze was also actively involved in the operations of the National Council of Jewish Women. Marjorie, his paternal grandmother, authors and publishes books for young adults.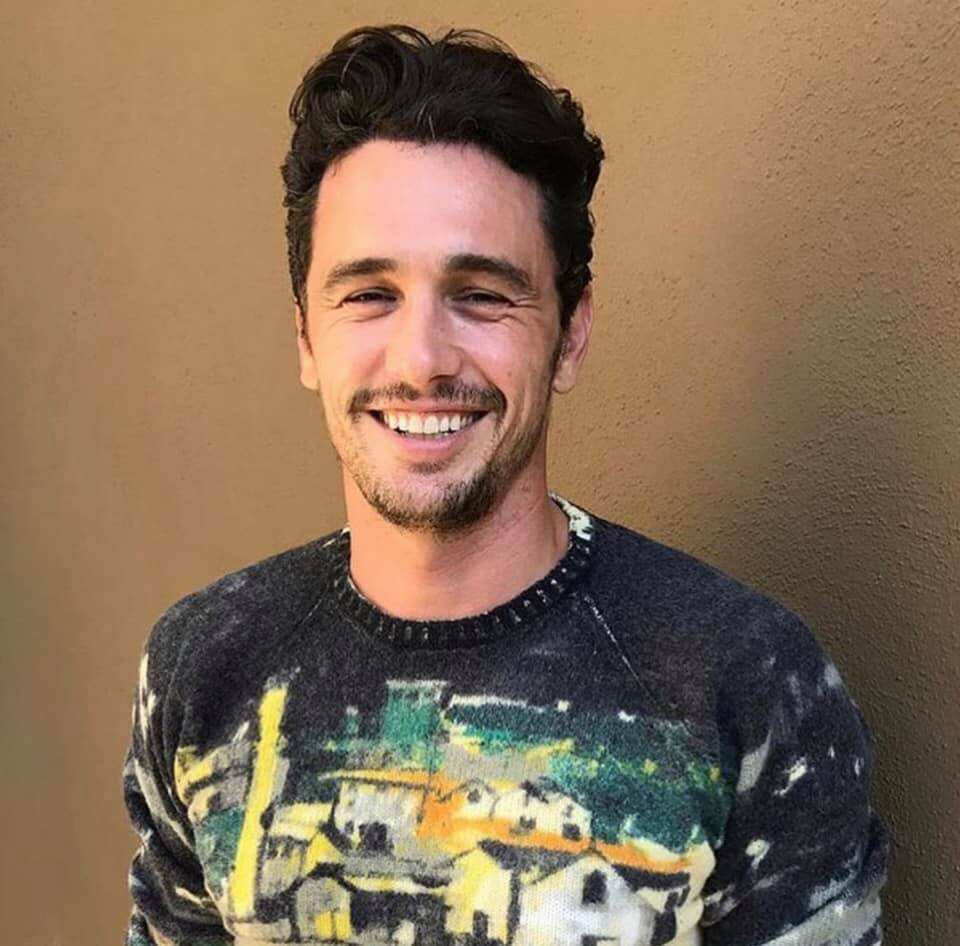 Franco was raised in a loving family in California together with his brothers Tom and Dave. Doug and Betsy raised their boys in a liberal, mostly secular and academic environment. Franco has a shy personality and dreamed of becoming a marine zoologist and an actor. In his teenage years, he joined a gang that would steal designer perfumes from department stores for resale to fellow students. He was arrested for stealing, graffiti, and engaging in underage drinking. His criminal record made him a ward of the state for a while. A judge offered him a second chance, and he reformed.
READ ALSO: Robert Pattinson bio: age, height, net worth, who is he dating, is he the next Batman
Body measurements
Franco has a slim body build. The handsome actor has dark brown hair and eyes. James Franco height is 5 feet 10 inches (178 cm/ 1.78 m), and his weight is about 167. 5 pounds (76 kg.) His chest measures 42 inches, and his waist is 31 inches.
James Franco education
Doug encouraged and supported his three sons to attain the best scores in their academics. Franco attended Palo Alto High School where he graduated in 1996 and excelled in his SATS. During his high school years, he was part of his school plays. He then joined the University of California as an English major. He dropped out of campus after his first year, a move that annoyed his parents. Since he would have to wait for two years before securing a slot in the acting program, he chose to take classes in acting at the Playhouse West with Robert Carnegie. While taking the classes, he would work late at night at McDonald's to earn a living because his parents refused to support him after dropping out of school. At McDonald's, he practised accents as he served customers.
Although he went on to secure acting jobs after the Playhouse West classes, Franco was not content with his education level. He enrolled at the University of California in 2006 when he was 28 years old. He became an English major student with a concentration in creative writing. The university permitted him to take up to 60-course credits each quarter as opposed to the regular maximum of 19. He continued acting and received many credits from independent study and for being part of the Spider-Man 3 cast. Franco's departmental honours thesis was a novel that was supervised by Mona Simpson. He graduated with his undergraduate degree in June 2008 with a GPA score of 3.5 out of 4.0.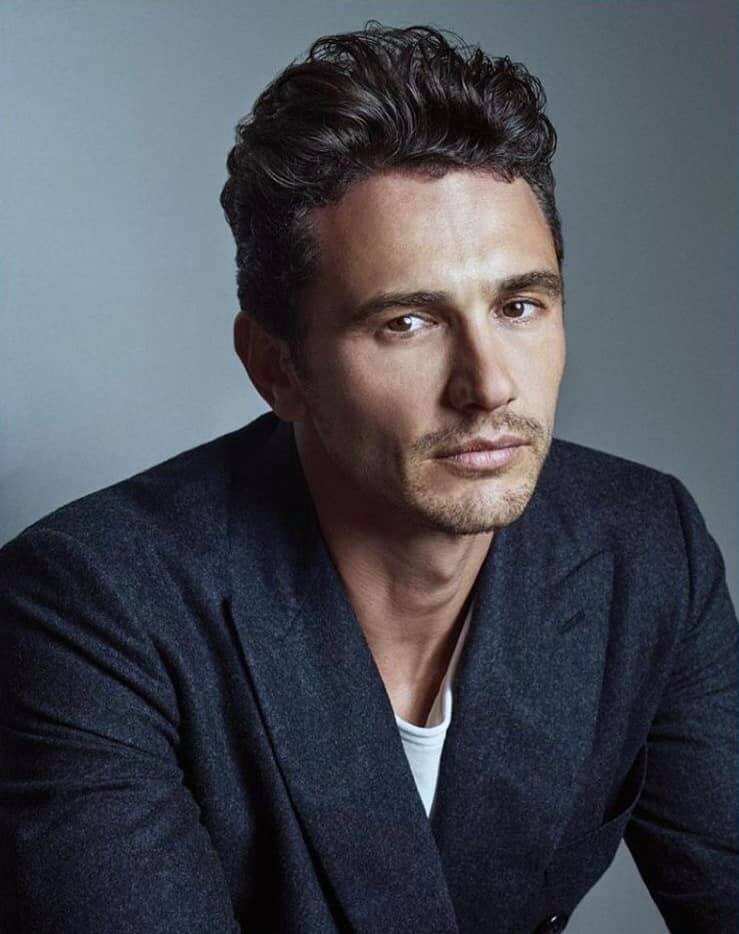 In a ceremony that was to be held at the University of California on 12th June 2009, Franco was selected as the commencement speaker. This decision was controversial, and students from the institution started a Facebook page opposing the decision. On 3rd June 2009, Franco declined to be the commencement speaker citing that the date was not favourable for him due to his acting roles. His withdrawal was the inspiration for the famous satirical video on Funny or Die, a website that mocked his eleventh-hour cancellation. He and Harvard Lampoon released the video.
After his undergraduate studies, Franco relocated to New York to pursue his graduate studies. The actor enrolled at the School of the Arts in Columbia University to study acting and Brooklyn College to pursue fiction-writing. He also enrolled at Warren Wilson College, North Carolina, for the low-residency MFA Writers' Program to study poetry. Additionally, he joined the Tisch School of the Arts at New York University for film classes. In 2010, he joined Yale University to study a PhD course in English. He also took classes at the Rhode Island School of Design.
In September 2010, Franco made it publicly known that he scored grade D in Acting at the New York University. His professor, José Angel Santana, claimed that he did not earn his grades in school. He claimed that the famous actor got grades based on his celebrity status. The actor made crude remarks about Professor Santana, who sued him in September 2012 for defamation after losing his job at the university. In September the following year, Franco and the professor settled the lawsuit. The actor featured in print advisement for the University of California in March 2013. The advertisement was a celebration of famous and successful alumnus.
READ ALSO: Robin Williams bio: children, depression, cause of death, final net worth
James Franco movies and career life
After taking acting classes at Playhouse West for 15 months, Franco started auditioning for acting jobs in Los Angeles. His first job was in a Pizza Hut television commercial that featured a dancing Elvis Presley. He later got several guest roles in various television shows, but his breakthrough came in 1999 when he was cast in Freaks and Geeks on NBC. The show aired 18 episodes before its cancellation for low viewership.
He then featured in the movie Never Been Kissed before playing jock Chris in Whatever It Takes in the year 2000. The latter was a remake of the play Cyrano de Bergerac.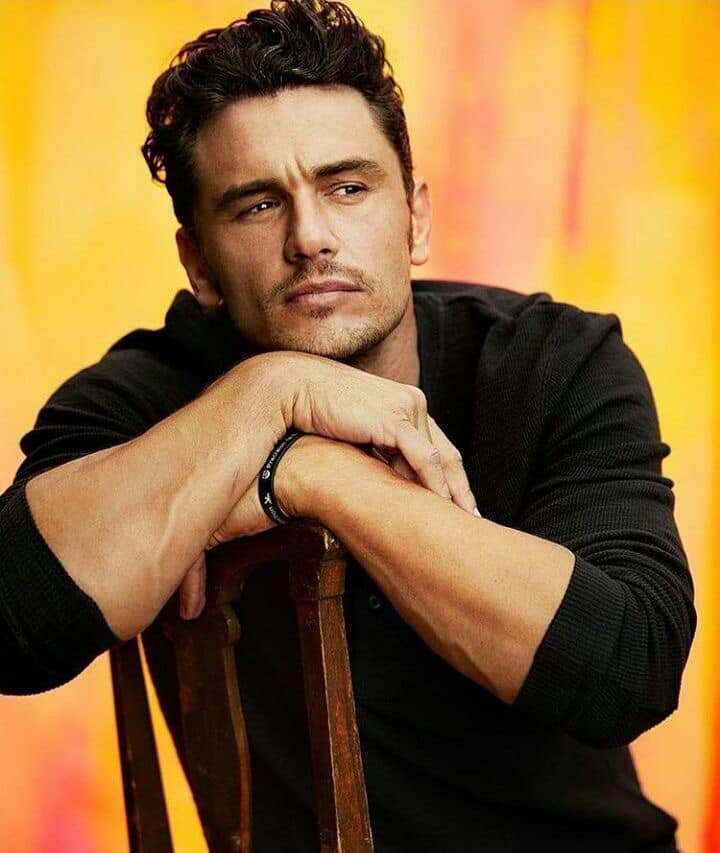 In 2001, actor Franco got the lead role in the movie James Dean. Mark Rydell directed the film. This role made him change, both physically and socially. He learned how to ride a motorcycle, smoke cigarettes, play the bongos and the guitar and to dye his hair blond. He was so immersed in the part that he cut off his friends and family from his life. He later stated that the experience was lonely. For his role in this film, he bagged a Golden Globe Award and got nominations for a Screen Actors Guild Award and an Emmy Award.
In the 2002 superhero movie Spider-Man, Franco played Harry Osborn. The role earned him a wide fan-base and increased global popularity. Initially, he was considered for the lead role, but Tobey Maguire got the part. The same year, the actor starred in Sonny which was directed by Nicolas Cage. He also featured in the release City by the Sea as a homeless drug addict. In 2003, he acted alongside Neve Campbell in the film The Company. In 2004, he featured in Spider-Man 2 which was a huge commercial success.
2005 was also a great year for the actor. He starred in The Ape which was a comedy, and in The Great Raid where he acted as Robert Prince. In 2006, Franco got the chance to perform alongside Tyrese Gibson in Annapolis, and as Tristan in Tristan and Isolde. He was cast in Flyboys, The Wicker Man and he also made an appearance in the comedy, The Holiday. In 2007, he was Osborn in Spider-Man 3 and also made an appearance in the comedy Knocked Up. He also wrote, acted and directed Good Time Max that premiered at the Tribeca Film Festival.
The following year, the actor was cast in Pineapple Express where his performance earned him the second Golden Globe nomination for the Best Actor in a Musical or Comedy Award. He also won the Stoner of the Year Award by High Times Magazine for his role in this film. Additionally, Franco acted as Scott Smith in Milk, a feature that earned him the Best Supporting Actor Award at the Independent Spirit Awards. He also hosted Saturday Night Live, a sketch comedy show on 20th September 2008, and again on 19th December 2009.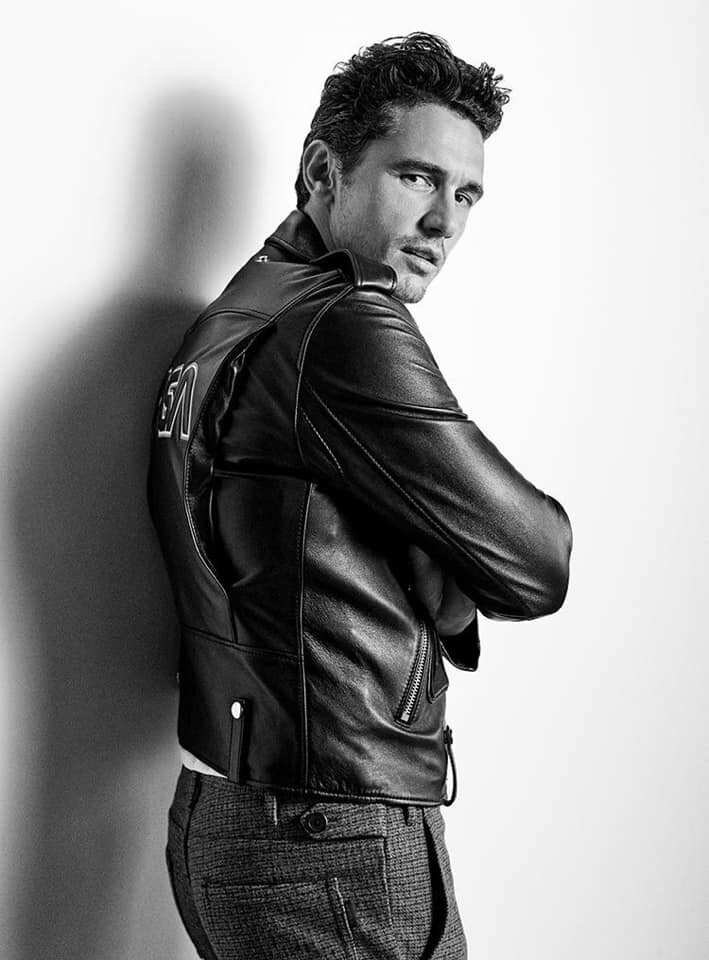 In 2009, Franco joined the cast of the soap opera General Hospital where he took the role of Franco, a multimedia artist. In 2010, he featured in the sitcom 30 Rock as himself, the action-comedy Date Night, Eat Pray Love and the drama Howl. He also starred as Aron Ralston in 127 hours where his excellent performance earned him a nomination for the Academy, SAG, and Golden Globe awards. He also acted in Rise of the Planet of the Apes, The Letter, and played a drug-addicted attorney in About Cherry.
Franco was acting in the movie While We're Young, but he quit to join the set of Disney's Oz the Great and Powerful. He acquired the right to recreate, act and direct the film The Adderall Diaries in September 2010. In early 2011, he announced his intention to direct and act in The Night Stalker. He also had small roles in Minute to Win It and The Green Hornet. He later starred in Your Highness, a fantasy comedy, as price Fabious. He also featured in the award-winning 2012 film Child of God.
In 2013, he also directed As I Lay Dying that was screened during the 2013 Cannes Film Festival. Towards the close of 2017, he was cast in This Is the End. The actor also featured as a gangster alien in Spring Breakers. The same year, an announcement that Franco would be making his Broadway stage debut in 2014 as George in Of Mice and Men was made. In October that year, he appeared in Thirty Seconds to Mars' music video City of Angels. 2013 was also the year that Franco got a star on the Hollywood Walk of Fame.
Franco was the director and also appeared in the 2014 Techno Color Glasses, a campaign that promoted the eye-wear collection by Gucci. He also featured in the comedy The Interview. Two of his works, True Story and I Am Michael were showcased at the 2015 Sundance Film Festival. In the latter, he acted as an activist for gay rights. He played the lead character in 11.22.63, a Hulu limited series, and also co-produced and acted in King Cobra. In December that year, he starred in the release Why Him? as a childish tech-billionaire with a conservative girlfriend.
The talented actor featured as Tommy Wiseau, directed and co-produced The Disaster Artist. In the film, James Franco brother, Dave, played the character of Sestero. He was also cast in the 2017 movie, Alien: Covenant, as Branson. Franco's role as Wiseau won him the Golden Globe Award for Best Actor. Towards the end of 2017, Franco announced that he was slowing down to take better care and focus on himself.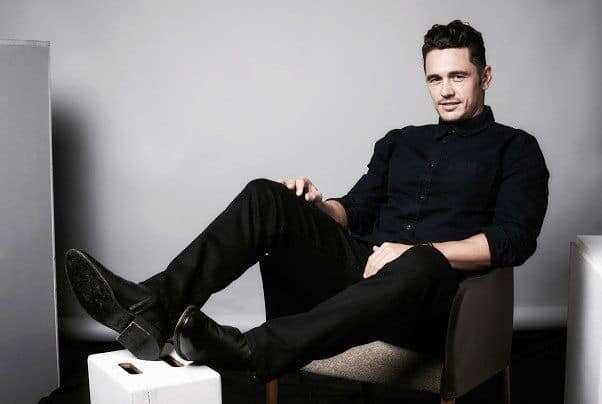 Philanthropy
Franco believes that helping others is the gateway to happiness. He began his charity work by volunteering at the Art of Elysium that assists children with severe medical complications. His volunteerism earned him the Spirit of Elysium accolade during the 2011 Art of Elysium Heaven Gala. In March that year, he held An Evening with James Franco dinner to assist the 826DC foundation that helps students to attain their goals.
He is also actively involved with 826 National by Dave Eggers. In April 2011, he signed a T-shirt that was auctioned through the Yoshiki Foundation to assist people affected by the Japanese tsunami. He was later honoured by the AIDS research foundation, amfAR, with the Piaget Award for Inspiration for his contribution in humanitarian endeavours.
Franco has advocated for the rights of the LGBT population for many years now. He bagged the Ally Award at the Miami Gay & Lesbian Film Festival for his activism in 2013. In April 2014, he was part of the Broadway Cares/Equity Fights AIDS Easter competition. In June, he participated in the BC/EFA where the proceeds were used to help Broadway Bares.
Personal projects, honours and recognition
Franco was made the face of Gucci fragrances for men in 2008. He also directed several short films including Herbert White, The Clerk's Tale and The Feast of Stephen. He exhibited this debut solo project, The Dangerous Book Four Boys, that had drawings, videos and sculptures at The Clocktower Gallery that is based in New York.
In October 2010, Scribner published his short stories, Palo Alto. These stories were named after his home area and were inspired by his teenage memories. In early 2011, he screened another personal project with the title, Three's Company: The Drama. He then collaborated with Van Sant to create Unfinished that featured two films, My Own Private River, and Endless Idaho.
The actor hosted the 83rd Academy Awards alongside Anne Hathaway on 27th February 2011. He was hired for the job to assist the show in attracting younger viewers. He was heavily criticised for his poor performance during the telecast, but he claimed that he tried his best. The same year, he got the chance to teach film classes at the University of Southern California and the University of California in Los Angeles. He also taught an online screenwriting class on Skillshare.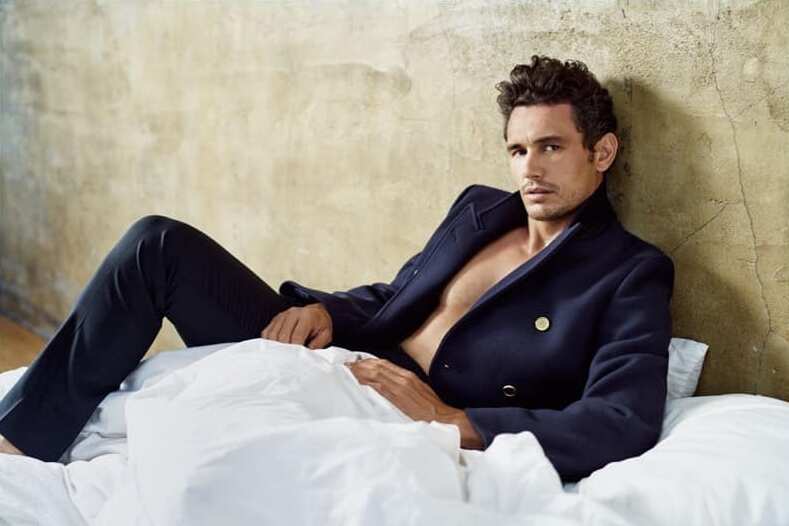 In his high school years, Franco had an eye for art and even attended the California State Summer School for the Arts. He became a painter whose works were first displayed at the Glü Gallery, Los Angeles between 7th January and 11th February 2006. In 2011, he participated in the first European art exhibition at Peres Projects, Berlin.
In September 2012, he announced the release of Love in the Old Days, the first single of his band called Daddy. The group also released the first EP with the title MotorCity. In July 2013, he announced that he would be a roastee in Comedy Central Roast that aired in September that year. In April 2014, Graywolf Press released Franco's debut poetry collection. He is also known for publishing his collection of selfies.
In 2009, Franco was named the Sexiest Man Living by salon.com. In 2012, Shalom Life listed both James and Dave Franco in the list of gifted and attractive Jewish men. The actor became the cover model and feature focus in the magazine, Man of the World in 2013.
James Franco net worth
Franco has been in the film and entertainment industry for many years now. From his active roles in the industry, he has earned a considerable amount of money. The exact amount he received in each of his tasks is not publicly known. However, his net worth is estimated to be $30 million.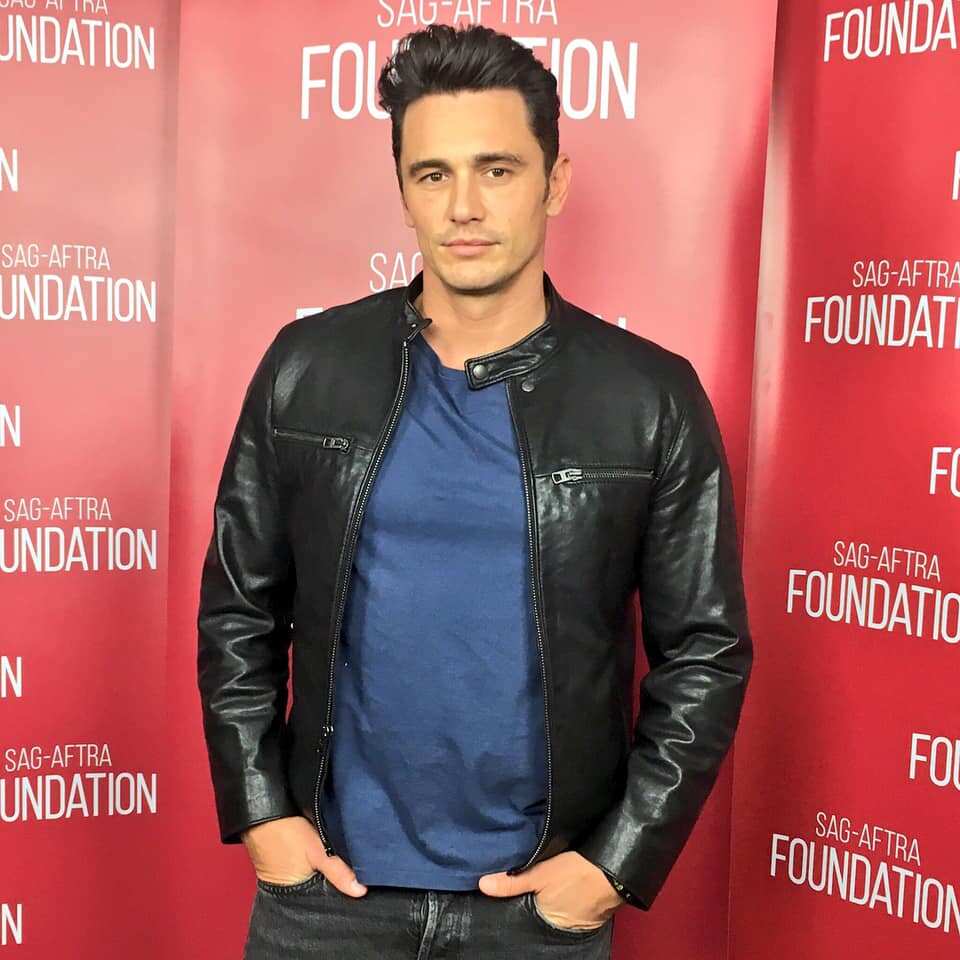 Personal life and relationships
Despite growing up in a secular environment, Franco identifies as a Jew. In 2015, he held a Bar Mitzvah ceremonial that was conducted by a rabbi and became officially recognised as a Jew.
For many years, there were speculations that Franco was a gay man because he often acted like a gay person in the industry. He reported that sexuality is not defined by whom one had sex with, but how one behaves. He further clarified that he was gay in his creative works, but straight in life.
The actor met Marla Sokoloff in 1999 on the set of Whatever It Takes. She soon became James Franco girlfriend, and the couple was in a relationship for five years. He then entered into a romantic relationship with actress Ahna O'Reilly, but the relationship ended in 2011. He claimed that his pursuit of education came in between him and his then-girlfriend. Since then, he has remained quiet about his romantic life.
Controversies
In 2014, the then 35-year-old actor was accused of soliciting a 17-year-old girl to meet him in a hotel room. The girl leaked their conversation on Instagram. Franco admitted that the leaked messages were real and said his actions did not violate the law because the legal consent age is 17 in New York. Nonetheless, the media bashed him because of his age-gap with the young woman. He later said that he was embarrassed for his actions and had learned his lesson.
In 2018 at the Golden Globes, Franco sported a Time's Up pin to show support for the #MeToo movement that stands against the harassment of women. Actress Ally Sheedy criticised the actor saying she has quit acting after working in a play with Franco. Violet Paley, one of the actor's ex-girlfriends, claimed that he once forced her into oral sex in a car while they were dating. These accusations made The New York Times to cancel an event with Franco. He later stated that the allegations were inaccurate.
On 11th January 2018, it was reported that five women were accusing Franco of inappropriate sexual conduct while he was their teacher. Through his lawyer, Michael Plonsker, the actor disputed the claims. In the same year, Busy Phillips, in her memoir, stated that Franco shook her violently then shoved her to the ground as they were acting in Freaks and Geeks.
Social media
Franco does not seem to have verified accounts on Facebook, Twitter and Instagram. There are, however, different fan-pages where his photos and updates of his whereabouts are posted.
James Franco is a household name in the film and entertainment industry in America and beyond. His role in Spider-Man films have made him a global sensation. Over the years, he has featured in many movies, short films and television shows both as an actor and director. He is also a musician and author. Going back to school as an adult, despite being a famous actor, inspires numerous people globally to pursue their dreams regardless of their age.
READ ALSO:
Bruce Lee bio: age, height, children, net worth, cause of death
Tom Hanks bio: age, height, net worth, wife, children
Source: Legit.ng