Frankie Jonas bio: age, height, net worth, college, brothers
The three-member band named Jonas Brothers was quite popular before each member embarked on their solo career in 2013. Today, the band is still famous. In most of their red carpet events, the boys appeared as a pack of four because they included Frankie Jonas, their youngest sibling.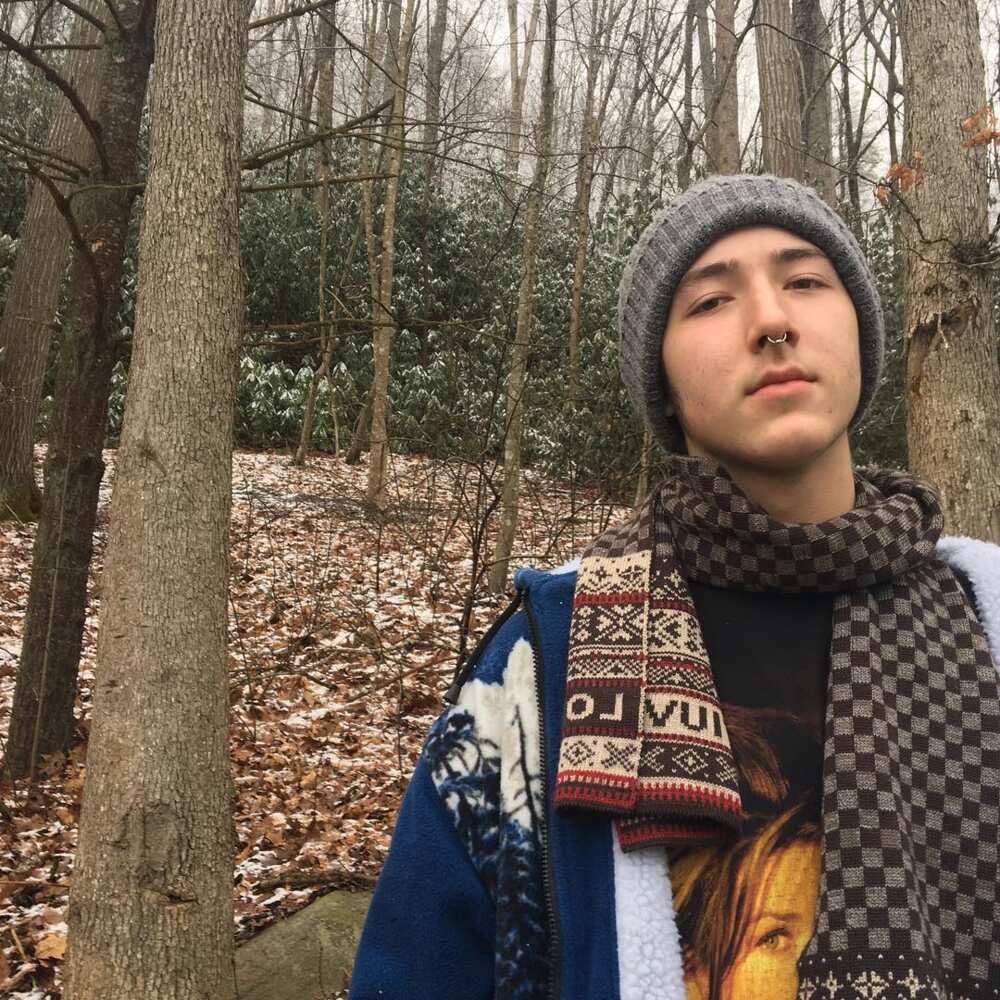 Frankie Jonas has grown up in the public domain because he comes from a family of celebrities. Most people remember him as a young boy who featured in a few Disney productions, but he has since grown into a charming young man with a great future ahead.
Profile summary
Name: Franklin Nathaniel Jonas
Date of birth: 28th of September 2000
Place of birth: Wyckoff, New Jersey, United States of America
Zodiac sign: Libra
Nationality: American
Height: 5 feet 11 inches (180 centimeters/ 1.8 meters)
Weight: 70 kilograms (154 pounds)
Eye color: Dark brown
Hair color: Dark brown
Father: Paul Kevin Jonas, Sr.
Mother: Denise
Brothers: Kevin, Joe, and Nick
Alma mater: The Blackbird Academy
Profession: Actor, singer, and audio engineer
The early life of Frankie Jonas
Jonas Brothers Frankie was born on the 28th of September 2000 in Wyckoff, New Jersey, United States of America. His nationality is American, and his ancestry is mixed (German-English-Scottish-Irish- Italian/Sicilian-French-Canadian-Cherokee Native American.)
His father is Paul Kevin, while the name of his mother is Denise. He is the lastborn in a family of four children.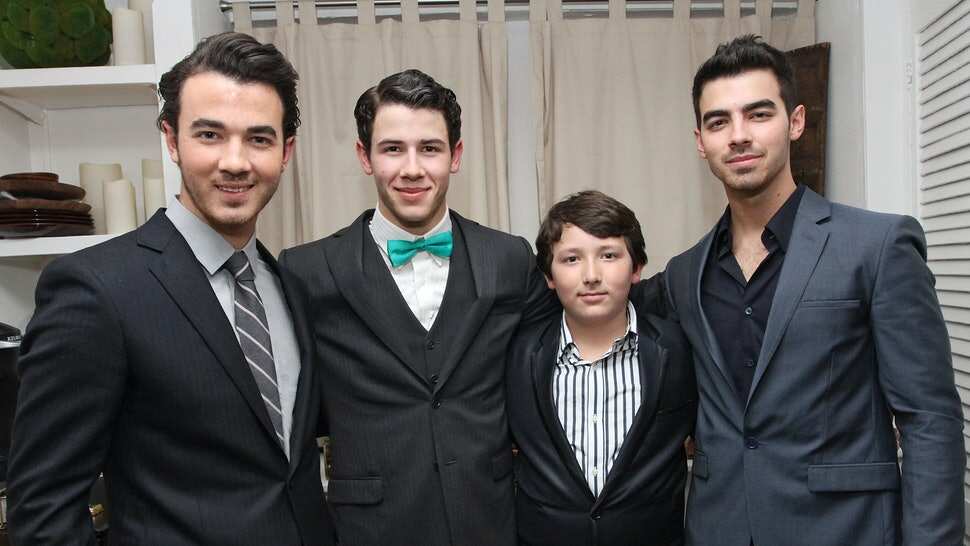 His older brothers are Kevin, Joe, and Nick, who make up the singing group known as Jonas Brothers.
How old is Frankie Jonas? The young man is 19 years old, and his Zodiac sign is Libra.
Frankie Jonas college education
The young man graduated high school early and joined college at the age of 16 years. He desired to go far away from home after high school.
He, therefore, joined The Blackbird Academy, located in Nashville, Tennessee, United States of America. In this technical school, he studied audio engineering.
He graduated with a degree in Audio Engineering at the age of 18 years. His parents, brothers, and Priyanka Chopra, his sister-in-law, attended his graduation ceremony.
He is the first of all the four boys to earn a degree.
Frankie Jonas height and weight
The young man has a slim build. He is 5 feet 11 inches (180 centimeters/ 1.8 meters) tall and weighs approximately 70 kilograms (154 pounds.) He has dark brown hair and eyes.
Career
What does Frankie Jonas do? The young man is a singer, actor, and audio engineer. He started his acting career at a very young age.
Frankie Jonas movies and TV shows include the following;
Movies
Ponyo (2008): He was the voice of Sôsuke in the English version of this movie.
Night at the Museum: Battle of the Smithsonian (2009): He was a child at the museum. This role was not credited.
Camp Rock 2: The Final Jam (2010): He was Junior Rocker Trevor in this television movie.
The Reef 2: High Tide (2012): He was the voice of Junior.
Gutsy Frog (2013): He featured in this television movie as Frankie.
Television shows
Jonas (2009-2010): He appeared in 12 episodes of this series as Frankie Lucas.
R.L. Stine's The Haunting Hour (2011-2013): He featured in the episode titled Pumpkinhead as Dave and Ethan in the one titled Coat Rack Cowboy.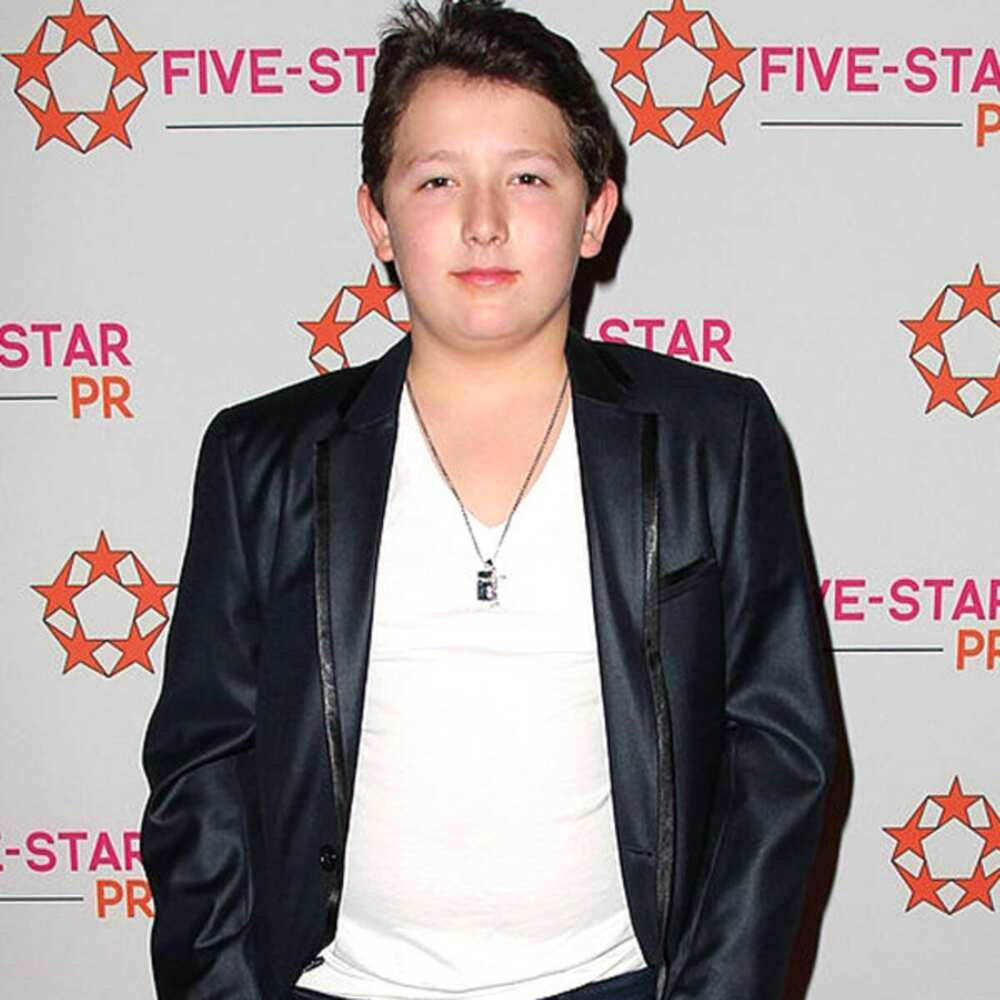 Soundtrack credits
Can Frankie Jonas sing? Like his older brothers, the young man can sing. He has two singing credits so far.
Nostalgia Critic (2012): He performed the song titled Ponyo on the Cliff by the Sea.
Ponyo (2008): He performed the song titled Gake no ue no Ponyo.
Award
In 2009, he won the Choice TV Breakout Star: Male Teen Choice Award for his work in Jonas.
Frankie Jonas net worth
The actor and singer has an estimated net worth of $500,000.
Why is Frankie Jonas not in Jonas Brothers?
Most people wonder why he was not a member of his brothers' singing group. The truth is that Frankie Jonas age could not allow him to be part of it.
His older brothers did not exclude him because of any other reason apart from the fact that he was too young at the time. In 2019, his brothers' band was revived, but Frankie was not a member as was the case before.
Is Frankie Jonas married?
No, the actor and singer is yet to get married. Presently, not much is known about his dating life, but it is publicly known that Noah Cyrus and Frankie Jonas were a couple from 2007 to 2009.
The two worked together in the movie titled Ponyo. In 2009, Frankie Jonas and Noah Cyrus parted ways.
Between 2009 and 2010, the singer and audio engineer was in a short-term relationship with singer Evie Rupp. The couple was spotted a few times before breaking up.
Afterwards, the young man was speculated to be in a relationship with Maya Kibbel, but he did not confirm or dismiss the rumors.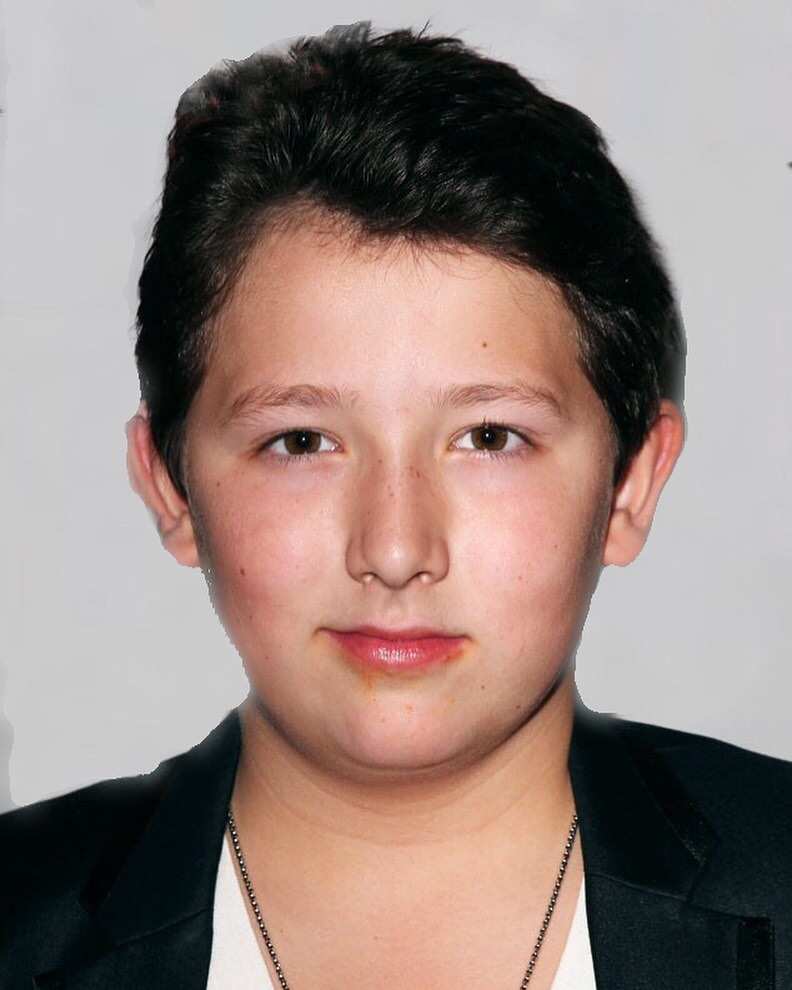 Where is Frankie Jonas now?
The young man is making music under the pseudonym, Mephisto. He has music on SoundCloud. Although he is yet to explain why he chose that name, it is believed that he took it to avoid living in his brothers' shadows.
Mephisto has written songs together with Alli Haber, and he plans to continue helping many other artists to write and produce amazing music.
Social media
At the moment, there is no verified Frankie Jonas Instagram account. However, he has a Twitter account with 628.7k followers.
Other facts about Frankie
His hobbies are skateboarding and skiing.
He has his own band called Hollywood Shakeup.
He is a big fan of the New York Yankees.
He enjoys playing football and is a member of a team called the Jr. Hornets. He plays center.
That's Just the Way We Roll is his favorite song from his brothers' sophomore CD.
In 2016, he was caught with weed. He was only given a citation for marijuana because Nashville had already passed a motion to reduce the penalties for having this drug.
He is a self-proclaimed meme machine.
Frankie Jonas is the younger brother of Kevin, Joe, and Nick, who are singers. He is a talented singer, songwriter, actor, and audio engineer who grew up in the public domain courtesy of his famous brothers. Currently, he is using the stage name Mephisto in his music career.
Source: Legit.ng