Cameron Douglas bio: age, net worth, mother, tattoos
In Hollywood, many people lead flashy lives. Most people often assume that there is no struggle behind the scenes. Cameron Douglas is a man who knows the pain and struggle of keeping up appearances. He was born into a family of famous actors and actresses and struggled with drug addiction for years. What began as recreational use of substances resulted in many adverse effects.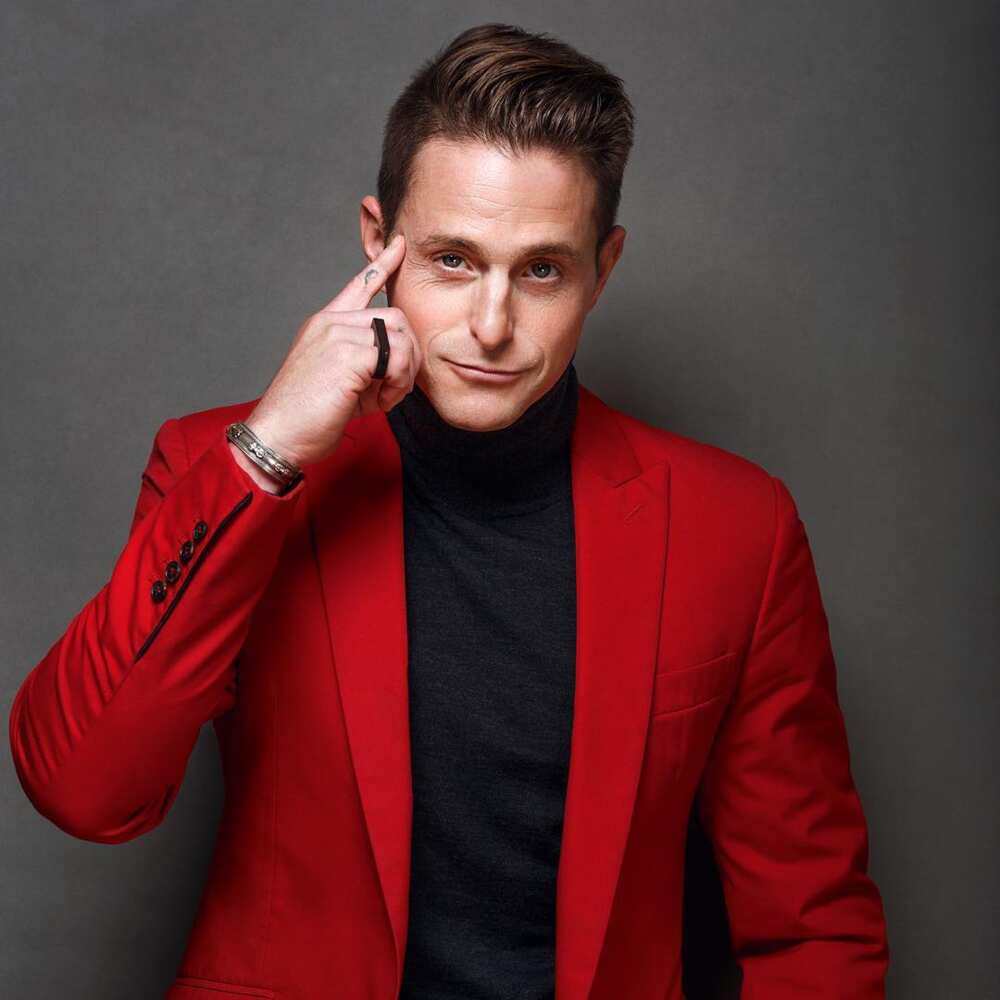 Cameron Douglas is a talented actor who comes from a family of multi-talented people in the entertainment industry. He was born on the 13th of December 1978 in Santa Barbara, California, United States of America. At birth, his parents named him Cameron Morrell Douglas. His Zodiac sign is Sagittarius, and his nationality is American. Today, Cameron Douglas age is 40 years, and he resides in Bronx, New York, United States of America.
Profile summary
Name: Cameron Morrell Douglas (commonly known as Cameron Douglas)
Age: 40 years
Current residence: Los Angeles, California
Date of birth: 13th of December 1978
Place of birth: Santa Barbara, California, United States of America
Zodiac sign: Sagittarius
Nationality: American
Ethnicity: Caucasian
Height: 5 feet 11 inches (180 centimetres/ 1.80 metres)
Weight: 73 kilogrammes (160 lbs)
Hair colour: Brown
Eye colour: Brown
Measurements: 42-31-35
Father: Michael Douglas
Mother: Diandra Luker
Grandfather: Kirk Douglas
Grandmother: Diana Dill
Uncles: Joel, Peter and Eric Douglas.
Stepmother: Catherine Zeta-Jones
Siblings: Hawk, Hudson, Imara, Dylan Michael and Carys Zeta
Girlfriend: Viviane Thibes
Daughter: Lua Izzy Douglas
Profession: Actor, author
Cameron Douglas family background
Douglas Cameron was born in a famous and wealthy family with a Caucasian ancestry. He is the eldest child of actor Michael Douglas. Cameron Douglas mother is actress Diandra Luker. Michael married Diandra when she was only 19 years old, in March 1977. The couple gave birth to one child together, Cameron, in late 1978. They got divorced in 1995.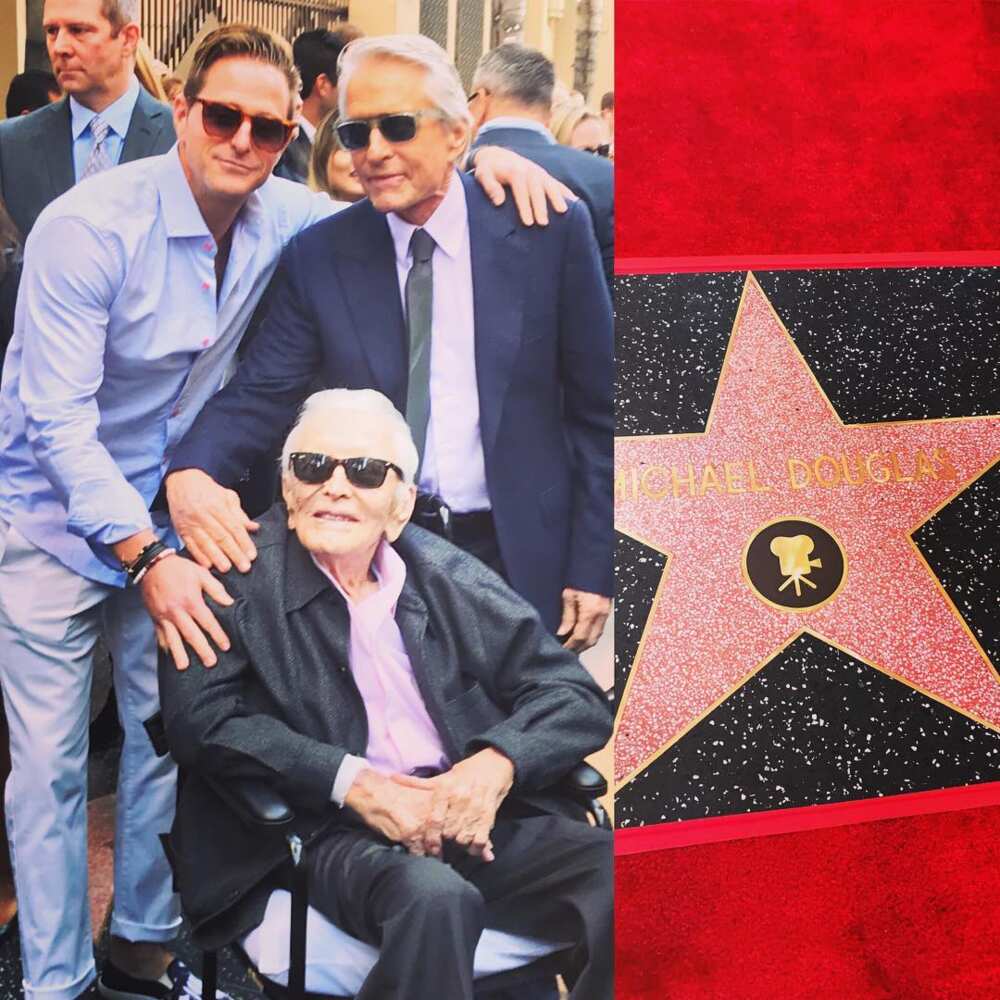 After Michael and Diandra split, they got into other relationships. Diandra has three other children. She has twin sons whose names are Hawk and Hudson. She also has a daughter whose name is Imara. She welcomed the twins via surrogacy, while her daughter was adopted from Kazakhstan. Cameron also has step-siblings with whom he shares a father. These are Dylan Michael and Carys Zeta Douglas.
Cameron has other famous relatives. He is the grandson of Kirk Douglas, a renowned actor, and his grandmother is actress Diana Dill who comes from Bermuda. His stepmother is Catherine Zeta-Jones, who is a Welsh actress. His uncles are Joel, Peter and Eric Douglas.
Education background
Details of the actor's education history are scanty. He attended local day schools in his early years. When he joined seventh grade, his parents enrolled him at Eaglebrook School, a prestigious boarding school that is located in Deerfield, Mass. The young boy had absentee parents and struggled with his schoolwork.
He was diagnosed with Dyslexia, and his parents were informed about the diagnosis by his teachers. Unfortunately, they did not take any corrective measures. They assumed that the teachers would. The actor was expelled from Eaglebrook School within one year of enrolment because he was peddling marijuana.
After being expelled, he enrolled in a substance abuse program in an Idaho-based institution. He then went to California, where he joined a public high school. He dropped out of school to pursue a DJ career.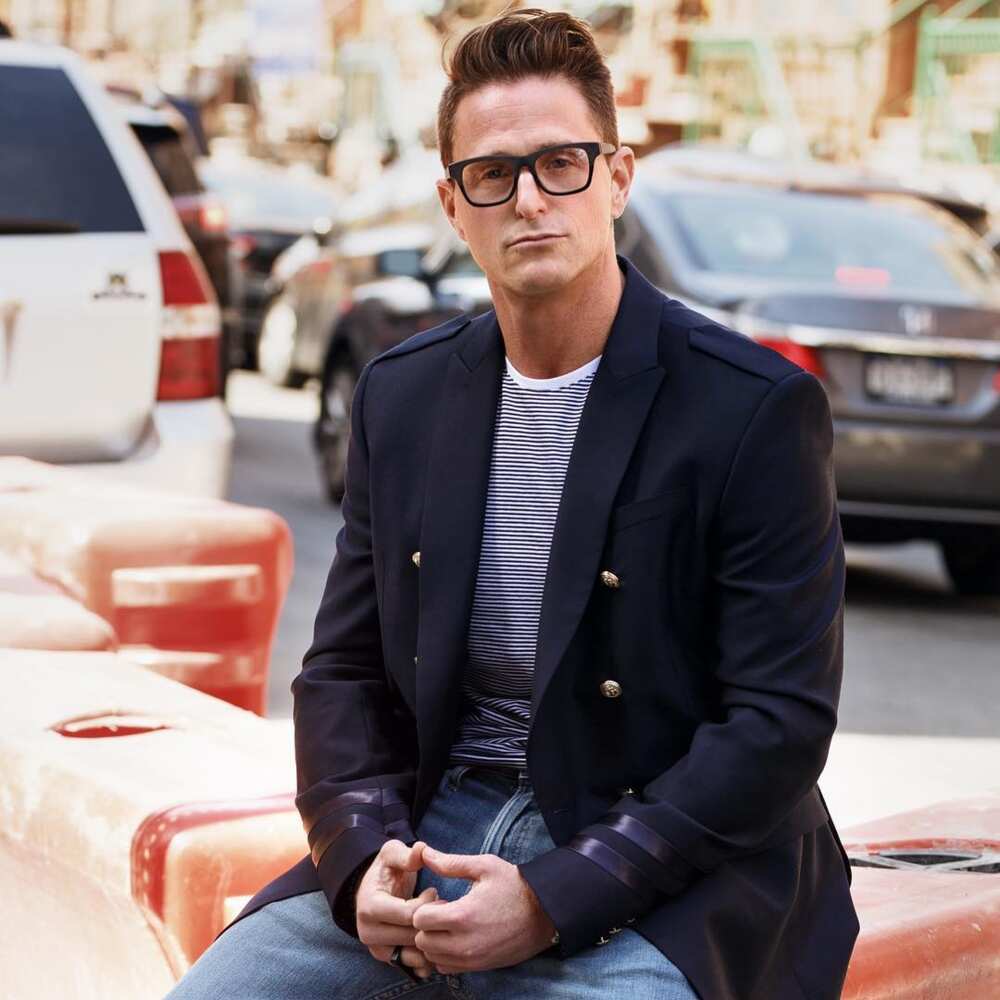 Physical statistics
The actor has a height of 5 feet 11 inches (180 centimetres/ 1.80 metres). He weighs about 73 kilogrammes (160 lbs). He has brown hair and eyes. His biceps measure 14 inches, and his chest, waist and hip measurements are 42, 31 and 35 inches, respectively.
Career
The actor took after the famous people in his family. He first joined the film and television industry in 1997. He has featured in a few films so far. These are;
Mr Nice Guy (1997): This was his debut into the film and entertainment industry. He portrayed the character of Giancarlo's Man. After this film, his life took a downward spiral, and he did not feature in any other movie until 2003.
It Runs in the Family (2003): He featured in this film alongside his famous father, grandmother and grandfather. He portrayed the role of Asher Gromberg.
National Lampoon's Adam & Eve (2005): He portrayed the character of Adam.
Loaded (2008): He featured in this movie as Rick.
The Perfect Beat (2009): He featured as DJ Mojo in this short film.
Dead Layer (2018): He portrayed the character of Danny Engel in this short film.
Cameron Douglas net worth
The actor's net worth is yet to be revealed. It is widely known that he comes from a wealthy family. His father, Michael, has an estimated net worth of Michael Douglas net worth of $300 million.
Cameron Douglas tattoos
Michael's son has many tattoos on his chest, arms and stomach. On his stomach, he has tattooed images of this father and grandfather. What do all these tattoos mean? With the exception of those of this father and grandfather, which indicate that the two men mean a lot in his life, he is yet to explain the meaning of the others.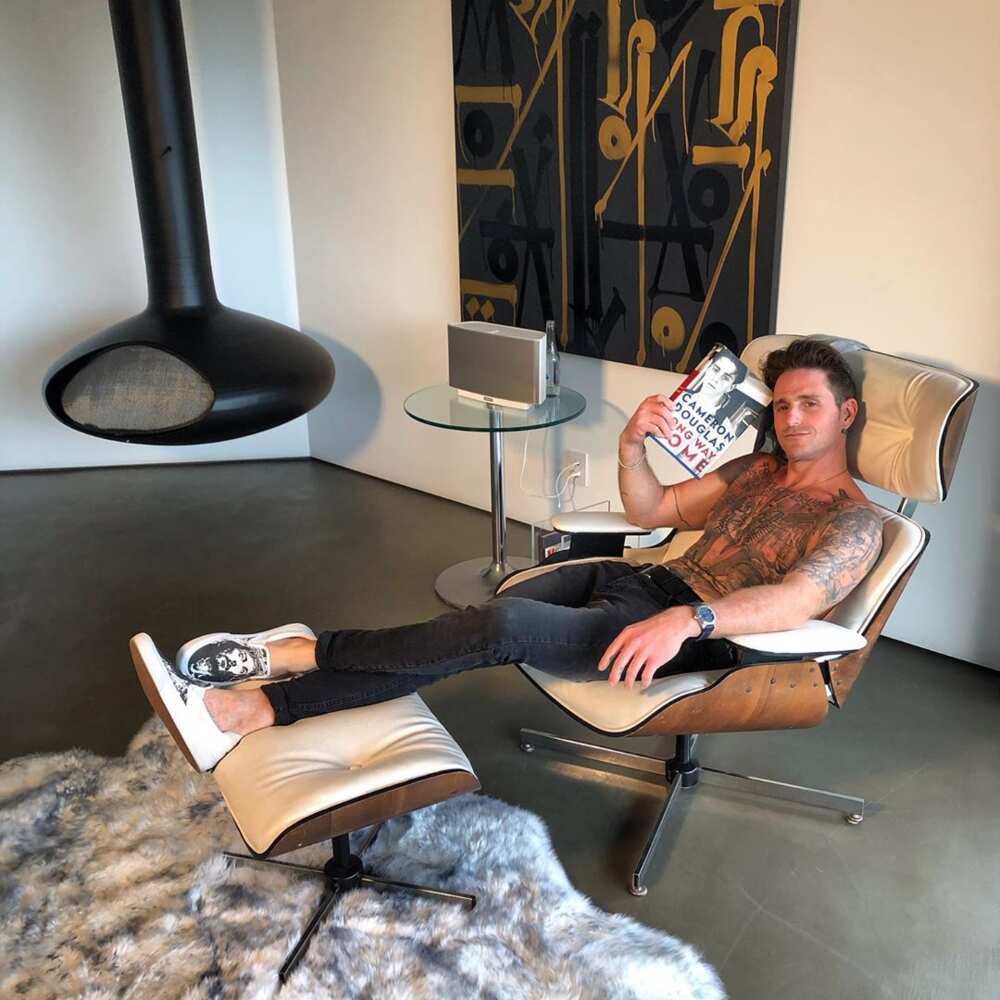 Drug abuse
Cameron's struggles in life started when he was only seven years old. His parents were preoccupied with their careers, so they failed to offer him proper guidance and support. He was often by himself, and his struggles as a child continued into his adulthood. When the actor was seven years old, he discovered that his father, Michael, was cheating on his mother. He coped with the news by using recreational drugs.
Diandra told her son that Michael was cheating on her and that he was using drugs. Young Cameron would binge eat and cry himself to sleep as a way of coping with the stress. His parents often hosted big parties where recreational substances were readily available. The actor used marijuana and discovered that it made him feel better. He would often go through the bags belonging to party guests in search of drugs when they were asleep after partying.
When he was shipped to a boarding school at the age of 13 years, he started using marijuana to cope with loneliness. He was expelled from the school for using and selling marijuana. Soon after being kicked out of school, he started using both cocaine and heroin. The addiction worsened to a point where he shot the drug into his ribcage and neck.
After dropping out of high school, Cameron relocated to New York City in 1999 to start his career as a DJ. Within the first year, he was arrested for having and using cocaine. In 2003, his parents found the needles that he was using to inject drugs into the bloodstream. They gave him an ultimatum to either quit drugs or move out of the family home. He chose the latter and continued abusing substances.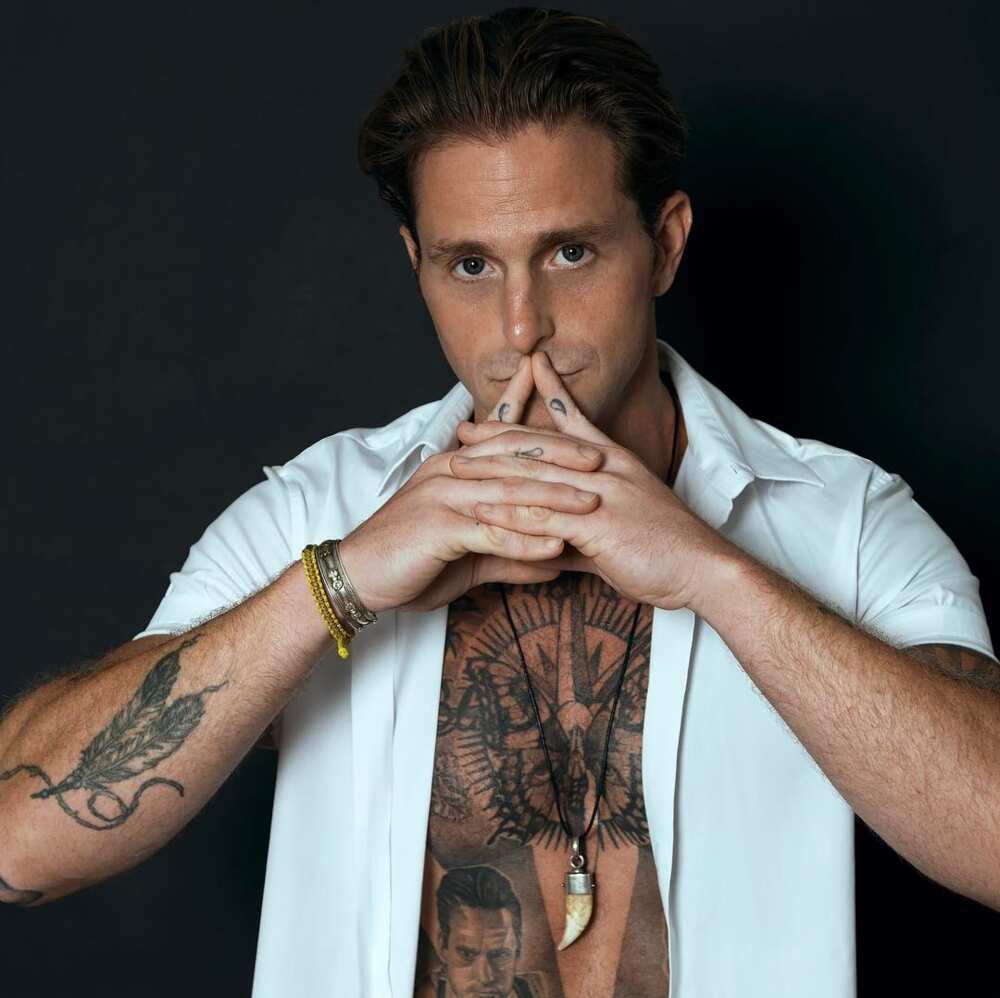 In addition to the struggles that arose from his dysfunctional family, he felt intense pressure to live up to his family name. This pressure only worsened his situation. His father decided to cast him in the movie, It Runs in the Family, as an attempt to rescue his son from drugs. His addiction did not stop.
In 2007, the actor was arrested after liquid cocaine was found in a car he was in. Later, he got involved with Mexican drug lords who transported crystal meth from Los Angeles to New York City. In 2009, he was arrested again for having half a pound of crystal meth. He was placed under house arrest by the judge. He stayed in Diandra's townhouse in Upper East Side.
The security guards at the house were not too strict. Cameron still accessed drugs in the house through his personal assistant who smuggled heroin using an electric toothbrush. The smuggling ordeal was unravelled, and he was sent to the Metropolitan Correctional Centre in Manhattan.
Cameron pleaded guilty to illegal possession of heroin and conspiring to distribute drugs. The did so in January 2010. In April that year, he was sentenced to a five-year jail term. Cameron Douglas prison experience was harsh. On several occasions, he was severely beaten. Once, he fractured his leg. Some inmates, on the other hand, treated him like jail king.
While in jail, he used all possible tactic to access drugs. He even tricked his lawyer into bringing him Xanax pills. In 2011, he tested positive for cocaine and heroin while in jail, so his term was extended by four and a half years. In 2013, he tested positive again. He was freed from prison on the 1st of August 2016. He is now a clean man.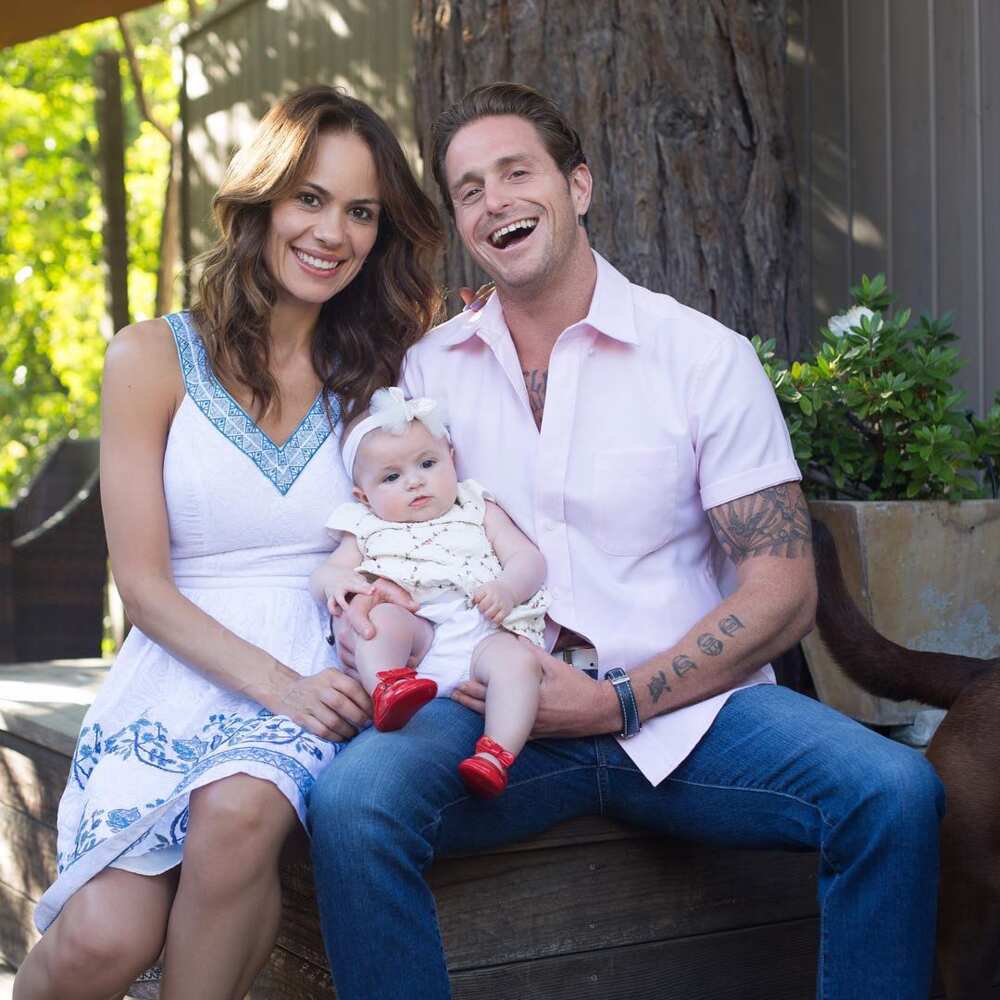 Long Way Home
Recently, the actor published the book, Long Way Home. It is a detailed memoir of his life. The book documents all his struggles and achievements in life. It mainly focuses on his addiction to drugs and how it landed him in prison.
He also opens up about his experience in prison. While he was behind bars, he witnessed vicious fights and overhead a prison rape. He also addresses the challenges that inmates face, including insufficient medical care. In the book, he says that inmates are often dehumanised, but the rest of the community still expects them to fit back into society after serving their terms.
Cameron Douglas girlfriend and daughter
Cameron has been in a relationship with Viviane Thibes since 2016. Thibes is a yoga instructor and actress from Brazil. The couple welcomed their first child on the 18th of December 2017, just 16 months after his release from jail. Her name is Lua Izzy Douglas. The young family resides in Los Angeles, California.
Social media
The actor has an active Instagram account. He uses the page to spread positivity and love. He often spends time with his family, as evidenced by the pictures he posts.
Cameron Douglas is an American actor who was born into a wealthy and famous family. Unfortunately, he came from a dysfunctional home, and the absence of parental love and attention led him to drug addiction. He has since recovered from the addiction and is now a happy father of one. He explains his life story in his memoir, Long Way Home.
Source: Legit.ng