Peter Okoye's biography and solo career
For many years, the music duo P-Square had a lot of memorable super hits and devoted fans. Then, the good times were over for this group – Paul and Peter went their own separate ways. Today, we will talk about one half of this duo – Peter Okoye, who now goes by the stage name Mr P. What is his stance on P-Square? What is he doing now? What about his family? All this and more in this Peter Okoye biography.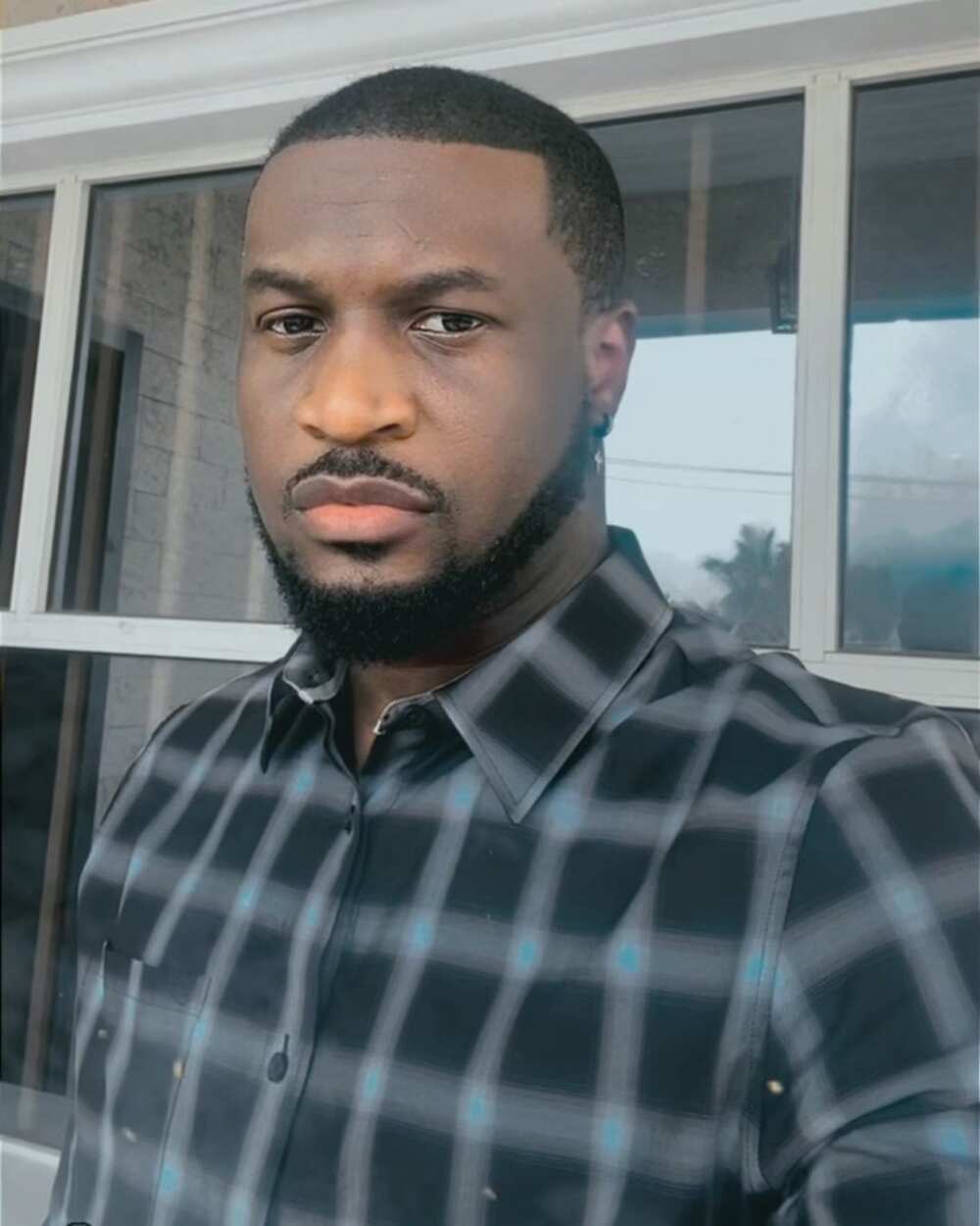 You probably know that P-Square consisted of two identical twin brothers, whose names are Peter and Paul Okoye. Throughout their entire career, many people just accepted them as a whole. However, like any other twins, Peter and Paul are different people with their own goals and desires. And today, we will focus on Peter Okoye. Are you curious about his biography and career? Then, read more about this bright man!
Profile summary
Stage name: Mr P
Date of birth: November 18, 1981
Birthplace: Jos, Nigeria
Age: 39 years old (as of 2020)
Zodiac sign: Scorpio
Height: 6' 2" (1.88 m)
Peter Okoye's background
Peter Okoye, who is also known under the stage name Mr P, was born on November 18th, 1981. Peter Okoye age now is 39 years old (as of 2020). He was born in Jos, even though his family originates from Ifite, Dunu, which is in Anambra State.
Peter and his twin brother Paul attended St.Murrumba secondary school, which is in Jos. This school was the first place where Peter and Paul discovered their passion for music and stage. They joined the local music and drama club, and they enjoyed their time there.
Usually, they sung, danced, and mimicked different songs by Michael Jackson, Bobby Brown, and MC Hammer. Michael Jackson has always been the biggest inspiration for Peter and his brother.
The brothers and their school friends formed an a-cappella quartet together, which they called "MMMPP" after the first letters of the members' names. The boys were mostly inspired by their number one idol, Michael Jackson.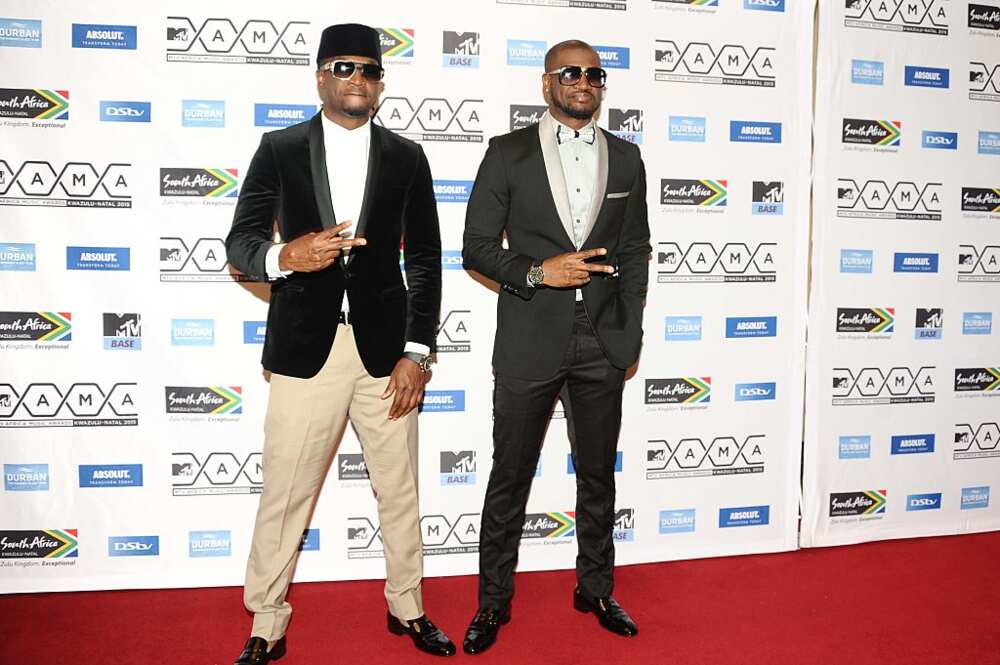 Eventually, they formed a dancing and singing group, called "Smooth Criminals". As for "MMMPP", when one of the members, M-Clef, left the band, the name was changed to "MMPP".
Still, Peter, his brother Paul and other members of the group became very popular in Jos thanks to their large artistic talent and complicated dance routines. They were often invited to perform at school events and many other occasions.
Inspired by such a huge success, Peter and Paul went to music school to learn to play multiple music instruments – drums, keyboard, rhythm guitar, and bass. Since the boys were naturally gifted, there were no difficulties.
Aside for being incredible dancers, they are also great musicians. Peter Okoye has worked together with his brother Paul during the production of multiple movie soundtracks, such as "Mama Sunday", "Tobi", "Evas River", and "Moment of Bitterness".
P-Square: the beginning
For some reason, Peter and Paul did not go to study music in the university. They studied Business Administration at University of Abuja in 1999.
Their band, "Smooth Criminals", was disbanded because the members also left for different universities across the country. However, the brothers decided to form their own music band, with only two of them.
At first, Peter and Paul went through many different name options – "P&P", "Double P", and "Da Pees". Eventually, they settled on the name "P-Square".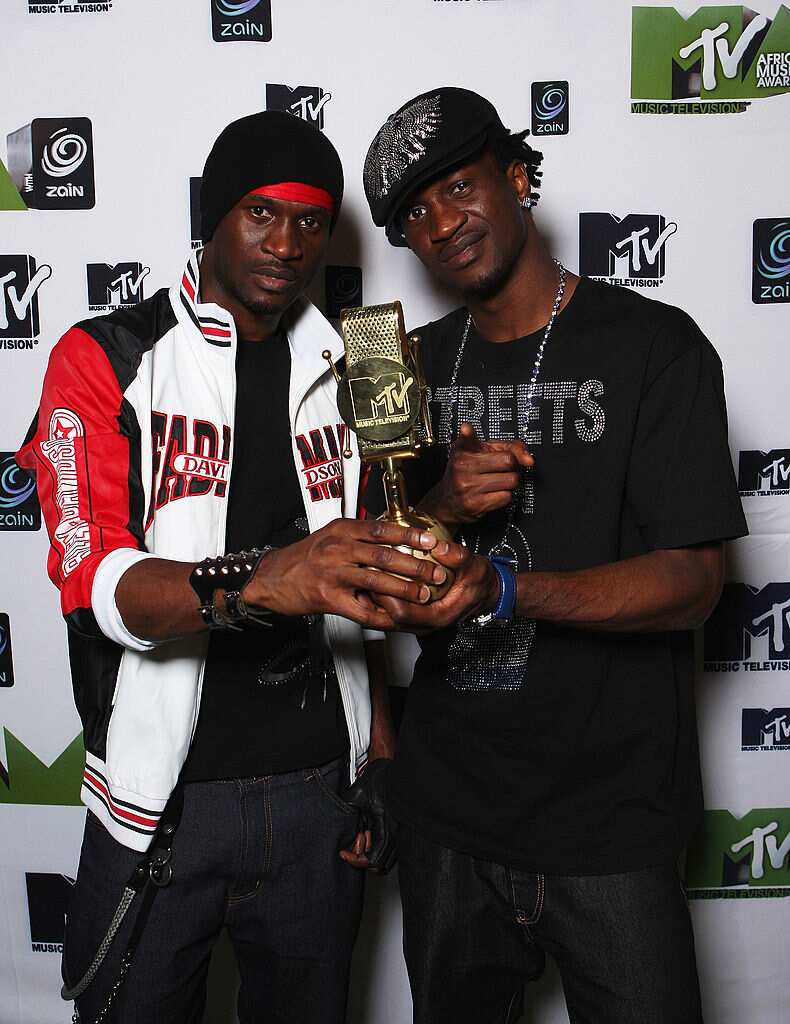 The brothers found themselves a manager Bayo Odusami, also known as Howie T. He was a well-known concert promoter and CEO of Adrot Nigeria Ltd. Under his management, the brothers went on to participate in different competitions and demonstrated their talent to the wide Nigerian public.
2001 was an event-packed year for Peter and Paul. This was when the band won the competition "Grab Da Mic", which earned them sponsorship of their debut album from Benson & Hughes.
Their first album had the title "Last Nite" and was released under the Timbuk2 music label. The brothers were nominated for "Most Promising African Group" at the Kora Awards only three months after their debut album was released.
Eventually, they won the Amen Award for the "Best R&B Group" in 2003.
In 2005, the duo's second album "Get Squared" was released – this time under their own label, called "Square Records". This album was a huge sensation which was sold all over Nigeria. The first video for this album was number one at the MTV Base chart for four consecutive weeks.
Throughout their career, the brothers managed to cooperate with many notable artists, such as Ginuwine, Akon, and Sean Paul. In 2007, they announced the release of their album "Game Over", which became their best-selling album ever. It sold a total of eight million copies worldwide.
Two years later, in 2009, they released yet another studio album, called "Danger". There are a lot of collaborations on this album with other popular Nigerian artists, for instance, 2Face Idibia, Frenzy, and J Martins. Critics described their first single "Danger" as a dancing hip-hop song which also has a lot of cutting synthes along with the strong baseline.
The twins Peter and Paul are also well-known for their strong resemblance to the R&B star from the United States, Usher Raymond.
In 2010, Peter and Paul's group "P-Square" was named the "Artist of the Year" at the Kora Awards in Burkina Faso. They could not be present at the ceremony because they were performing at a concert in London, but they received a bonus of $1 dollars for their victory.
2013 was the year when Peter and Paul released a compilation of their greatest hits on a separate CD.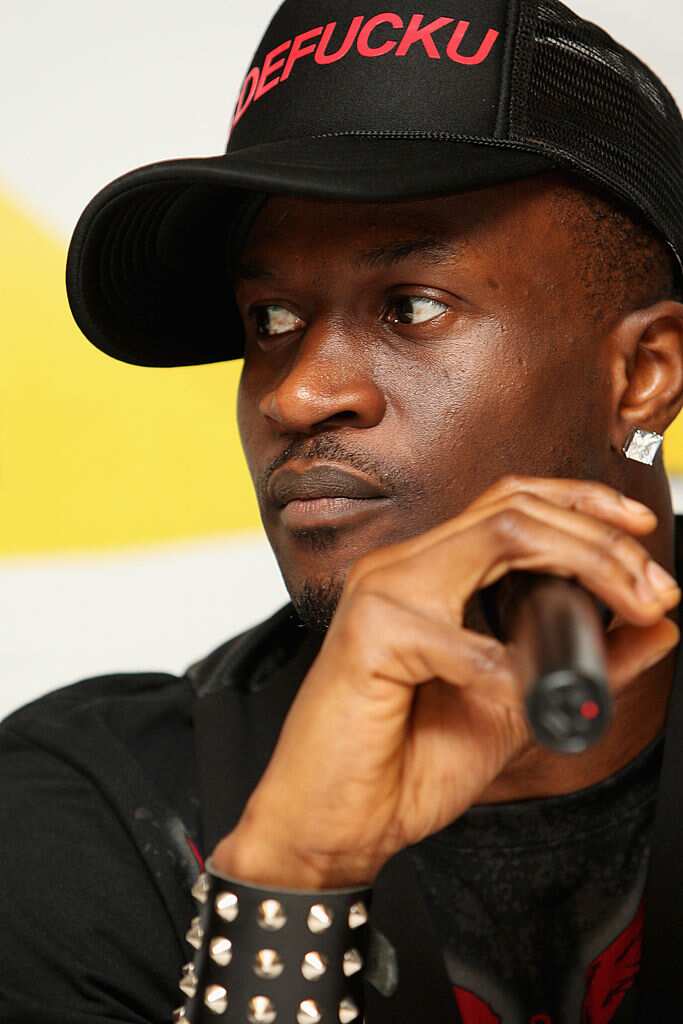 In 2014, the twins released a track together with the famous American singer T.I., called "Ejeajo". This track was co-written and produced by VTEK. The video for "Ejeajo" came out on August 29th the same year.
2014 was a very productive year for the twins – besides their track with T.I., they also confirmed the release of their sixth studio album, which they decided to name "Double Trouble".
A year afterwards, in 2015, P-Square received two expensive Range Rover SUVs from Globacom as Glo ambassadors and sponsored the "Dance with Peter" programme. This entertaining TV show brought dancers from all around the world and gave them a chance to demonstrate their talents and win amazing prizes.
However, in 2016, news appeared that Globacom made a decision to terminate their ambassadorship deal with the P-Square twins. The alleged reason for such a turn was that Peter Okoye fell out with a representative of the company during the finale of the "Dance with Peter" talent show.
Peter Okoye, as well as his brother Paul, has sometimes been a part of other controversial stories. For instance, the musicians have been accused of using samples of popular hits and western songs in their music.
Obviously, the duo has addressed this issue in the multiple interviews. They said that they are mostly inspired from the music samples of the songs and try to reconstruct them, instead of directly sampling these songs in their own music. This is why Peter and Paul's sounds largely feel electronic, for instance, "Game Over", "Get Squared", and "Danger".
The P-Square fallout and Peter's solo career
Although the Okoye brothers have always seemed very close to each other (they even bought luxurious mansions in Atlanta right next to each other!), in fact, they have had their fair share of creative differences, which later resulted into issues that could not be discussed peacefully.
The twins had a disagreement in 2017, and originally, it was over their manager's role, who is coincidentally their family member – their older brother, Jude Okoye. At first, the twins resolved the problem and even released some of their new songs, but later their misunderstanding become worse, and it became clear that the reconciliation would not last long.
Now, no one knows if Peter and Paul Okoye have fully resolved their problems, but it is clear that they are not performing together anymore, and the legendary duo "P-Square" no longer exists.
Still, both brothers managed to kick off their own careers – Peter now performs under the name Mr P, while Paul is known as RudeBoy.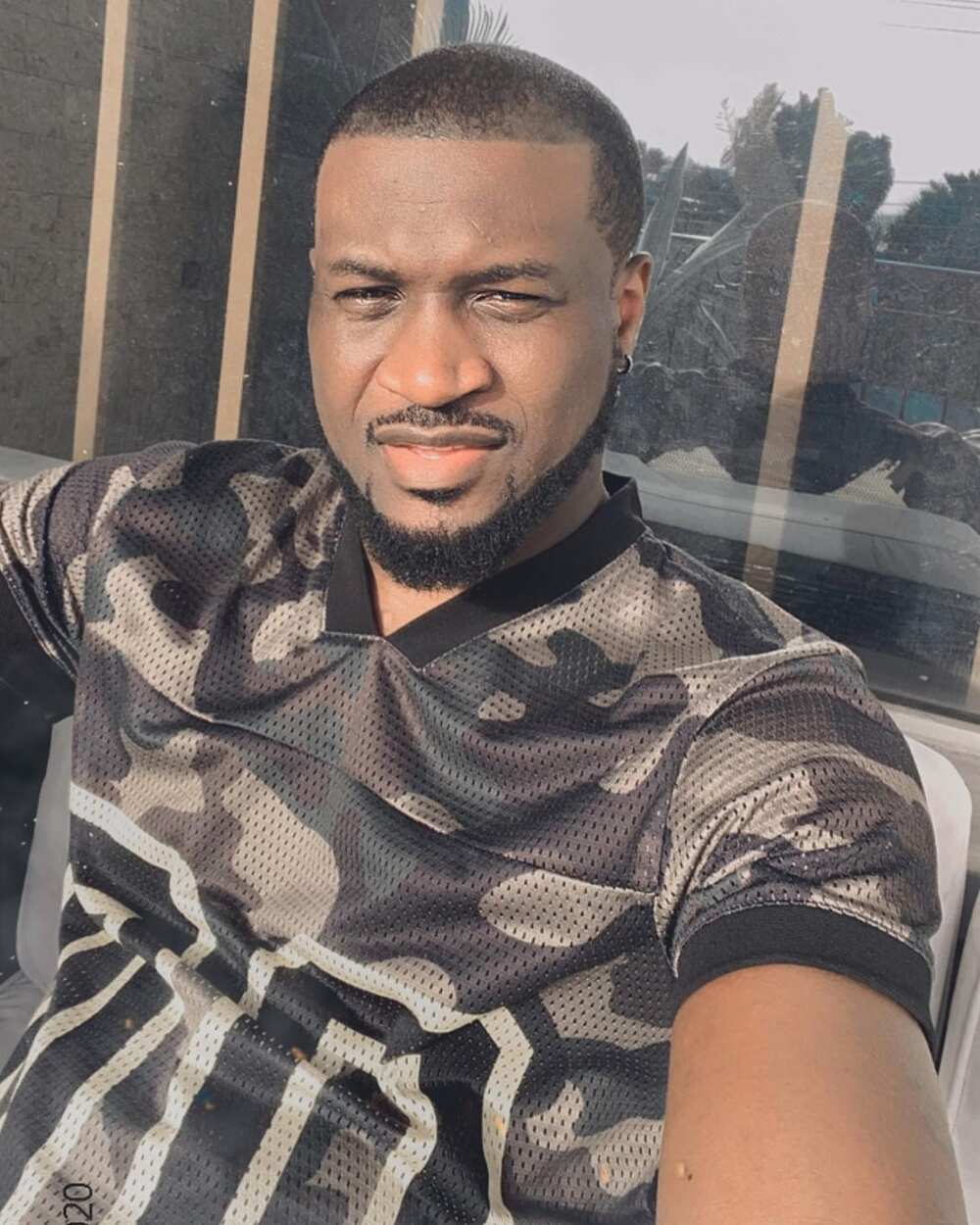 Some of Mr P songs are:
Look Into My Eyes
Cool it Down
For My Head
Wokie Wokie
Ebeano
Zombie
Many fans did not appreciate them making their family feud so public, and thought that it is just a staged thing to attract more attention. But still, they have managed to preserve some of their original fans,who now support them with their solo careers.
Mr P has gained a few profitable endorsement deals since he went solo. For instance, he got a lucrative deal with the German famous sportswear company, Adidas.
Once again, he started his own dancing show "Glo Dance with Peter". He also became a brand ambassador for the KIA Motors Nigeria company, which also turned out to be very profitable for him Apart from that, he also signed a partnership deal with the American distribution company "Empire", as well as a record label which is based in San Francisco, California.
No matter what happened between the brothers, we are hoping that if they will not come back as a music group, they will at least be able to resolve their family misunderstandings and become close again.
Perhaps they need a break from each other, but we hope it will not last forever. Now, we will talk about Peter Okoye's family – he has an amazing wife and children, and he treasures them a lot.
Peter Okoye wife
The name of Mr P's gorgeous wife is Titilola Loretta Omotayo, but the public knows her as Lola Omotayo-Okoye. Before getting married, they dated for seven years.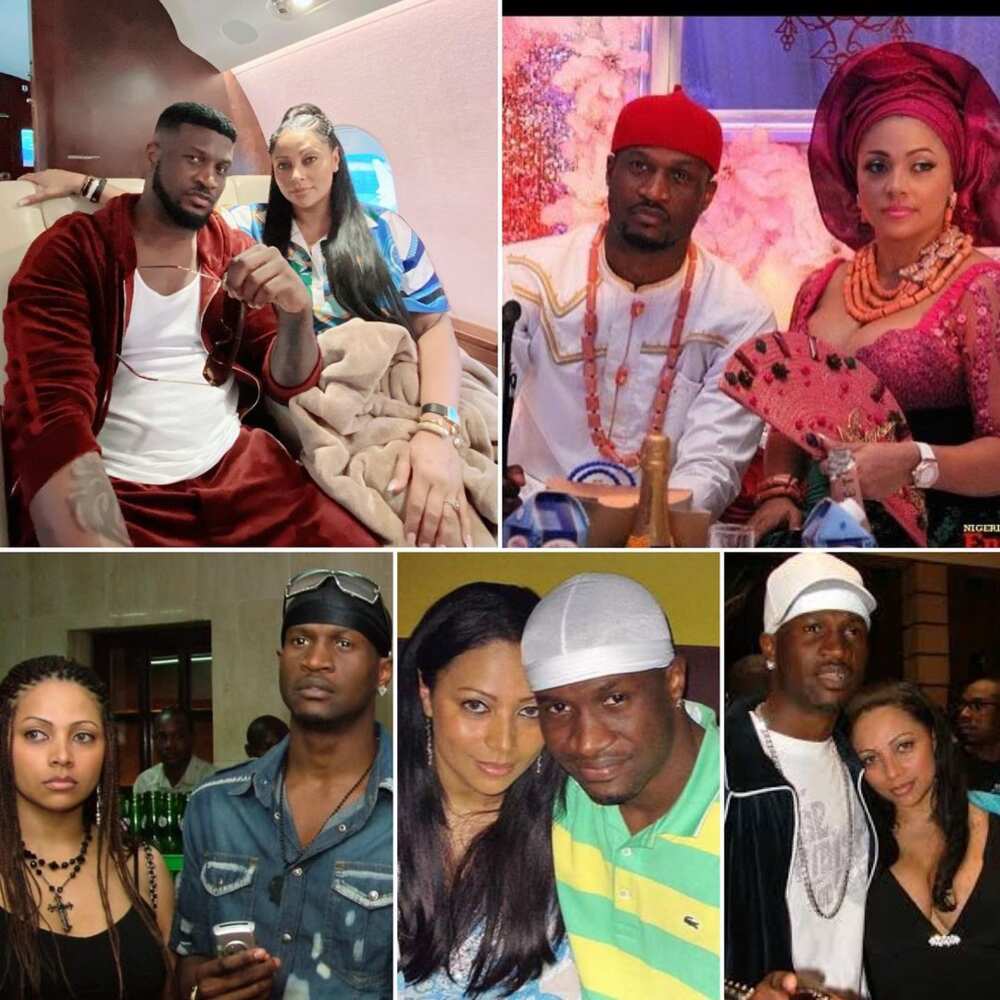 Mr P says that Lola was there for him during his lowest moments. He said,
I met my wife eighteen years ago, I was a gold digger. When I met her, I had nothing. Men make una wise up, every woman nor be hoe, every woman nor be slay queen. Pick one, make am the way you want am to be. My wife was never perfect, don't get me wrong, do you know what I did? Na how I want her she be and she made me the way she wanted.
He puts her and their family above everything. Lola is a marketing representative. Her father is from Nigeria, while her mother is from Russia. However, she was born in Nigeria.
The beautiful traditional wedding of Mr P and Lola was one of the most discussed events in 2013. It took place on Sunday, November 17th, 2013.
The couple chose Ark Event Centre in Lekki, Lagos, for their special day. Famous celebrities, athletes and business people like Genevieve Nnaji, Don Jazzy, Dr SID, Kate Henshaw, Emmanuel Adebayor, Aliko Dangote, Folorunsho Alakija, Rukky Sanda, Toke Makinwa, and many others were guests at their wedding.
Apparently, Mr P does not blame her for all the family drama at all, and she is still the most important person in the world to him. He even chose her over his own twin brother when Paul reportedly started insulting his family. The drama in the Okoye family was surely huge, but it seems like in the end, they all wanted good for the joint purpose – promoting P-Square.
Peter Okoye's children
Mr P and Lola have two amazing children – a boy and a girl. Their names are Cameron and Aliona Okoye.
Mr P often spends time with his little ones when he is off work. The superstar also likes going on bike rides with his children and taking pictures of them wearing colorful outfits.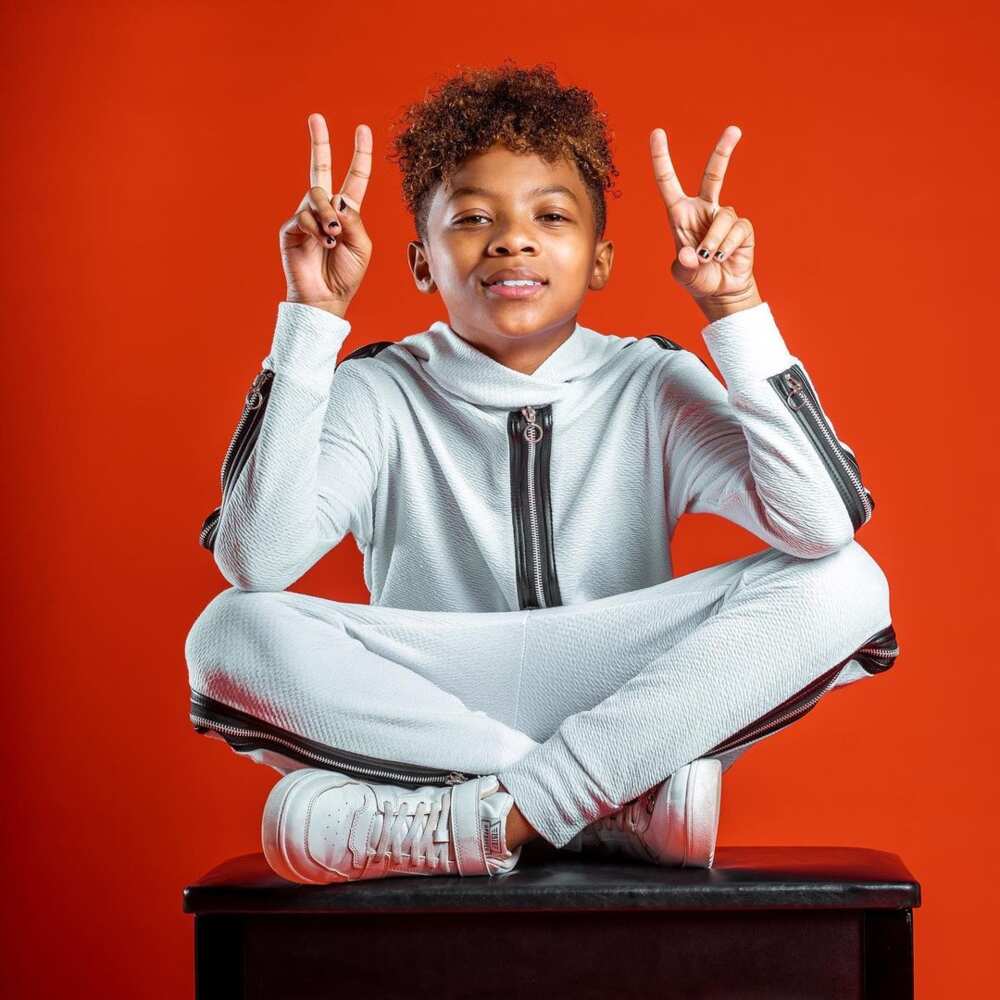 It looks like his son, Cameron, is a big fan of football and outdoor games. He even became a top scorer in his football academy. Apart from that, he is a young music enthusiast who is learning to play the piano.
As for his younger daughter, Aliona, she is clearly daddy's girl who loves getting attention from her famous father. Peter's kids are absolutely adorable, and they are his everyday bundles of joy.
This was the biography of one of the singers from the P-Square band, Peter Okoye. We hope that his solo career will be fruitful, and his beautiful wife and adorable children will always make him the happiest man.
READ ALSO: Fireboy DML biography: Age, real name, girlfriend, Apollo album
Legit.ng recently covered the story of Fireboy DML, one of the fast-rising Afro-Life singers from Nigeria. The musician became popular following the success of his single titled Jealous. You will be surprised to find out that the celebrity is only 24 years old, but he has made significant achievements in his career.
The musician recently released his sophomore album, Apollo. Apollo was released on August 20, 2020, under the YBNL Nation record label. The 17-track album comes after the success of his debut album Laughter, Tears & Goosebumps, which was released on November 29, 2019.
Source: Legit.ng