600Breezy biography: age, height, real name, kids, net worth
600Breezy is an amazingly talented rapper who has an inspiring life story and who shows that everyone can reach success if they dream hard enough. If you are excited to know more about his personal life and successful career, here is the biography of this artist for you.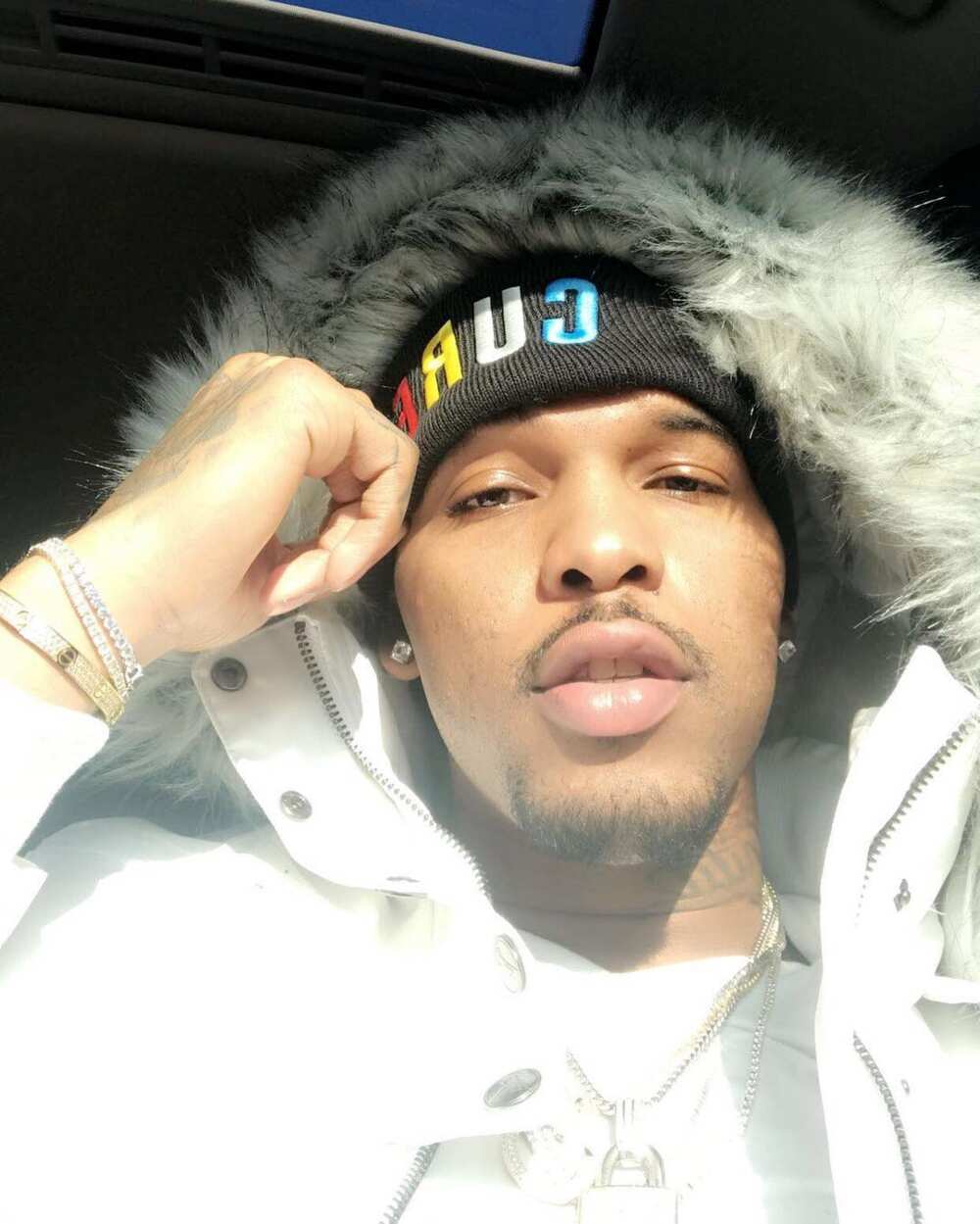 Chicago-born rapper 600Breezy is always prepared to work on multiple exciting projects. Many of his tracks have already won over audiences, some of them including "Don't Get Smoked" and "24 Bars".
Profile summary
Full name: Antonio Valentino King
Date of birth: April 16, 1991
Age: 30 years old (as of 2021)
Star sign: Aries
Height: 6 feet 5 inches (1 m 96 cm)
Birthplace: Chicago, Illinois, United States
Nationality: American
Ethnicity: African-American
Occupation: Rapper
Years active: 2013-present
Who is 600Breezy?
600Breezy real name is Antonio Valentino King. However, he chose a stage name for himself to advance his career and become better known as an artist.
He is most famous as a rapper who releases songs and owns a label.
How old is 600Breezy?
This musician was born on April 16, 1991. As of 2021, 600Breezy age is 30 years old.
Where is 600Breezy from?
This celebrity was born in Chicago, Illinois, United States. He had a troubled childhood and teenage years, as he often was involved in illegal street activities.
He ended up getting arrested for some charges, such as selling forbidden substances and serving a sentence for them. In his teenage years, the rapper started writing honest songs about his experiences and lifestyle.
He was introduced to the industry by his fellow rap musician, L'A Capone. However, after the death of L'A Capone in 2013, he understood how serious this career is for him.
Career
2014 was the year when he released his debut single "Don't Get Smoked". This song became his breakthrough and made a lot of artists want to collaborate with him. Additionally, its official music video, which came out in June that year, went viral.
He later released some other popular singles, such as "24 Bars" and "Lotta Gang Sh*t". The next year, he collaborated with S.Dot on "King of the Six" and Huncho Hoodo on "Stupid", which also got a positive reaction from the public.
In August 2015, he released his mixtape "Six0 Breez0", which included 19 tracks and multiple collaborations. Some of the popular singles from this mixtape were "Do Sum" and "600 on Top".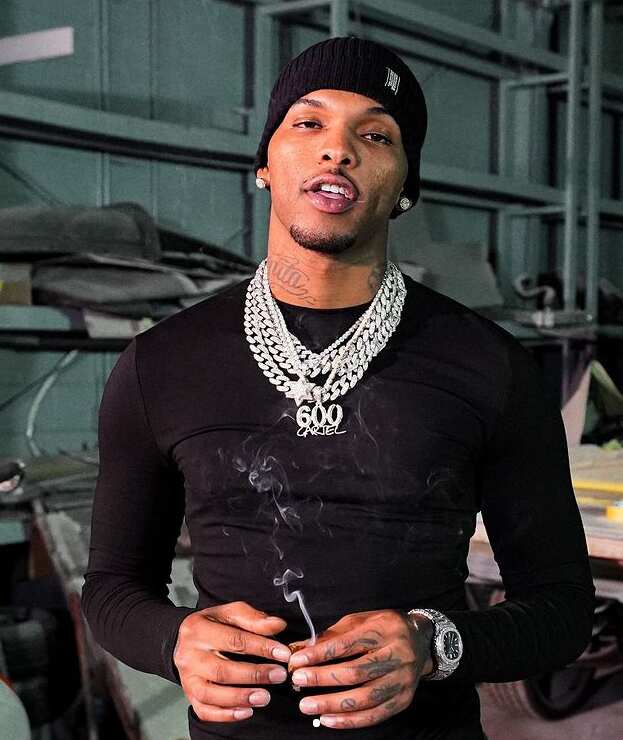 On the wave of his success, he launched a label of his own, which he named 600 Cartel. He also signed a profitable deal with Empire Records.
The rapper continued releasing creative works, such as two instalments of the mixtape "Breezo George Gervin" and his debut EP "First Forty-8".
The "Breezo George Gervin", named after the NBA player, had two editions: Iceman Edition and Leading Scorer Edition. Both of them featured 11 tracks and included such popular songs as "24 Bars, Pt.3", "Sixo Sh*t", and the remix of "Free Smoke".
The EP "First Forty-8" came after the rapper got released from prison. It had seven tracks and a few collaborations and was known for such songs as "Dope" and "Feds Watch".
Today, he is known for his regular song releases and unique musical approach. 600Breezy dreads were also a part of his signature style before he got a haircut.
He is also a media subject because of his friendship with the American rapper Drake, with who he appeared on stage at the 2017 Billboard Music Awards. The two appear to be good acquaintances and have collaborated in the past. 600 Breezy Drake friendship always gets a lot of attention from fans.
How tall is 600Breezy?
This celebrity is on the taller end of the spectrum. 600Breezy height is 6 feet 5 inches, which translates to 1 m 96 cm.
600Breezy net worth
With the help of his song releases, mixtapes and EPs, the rapper earns considerable money.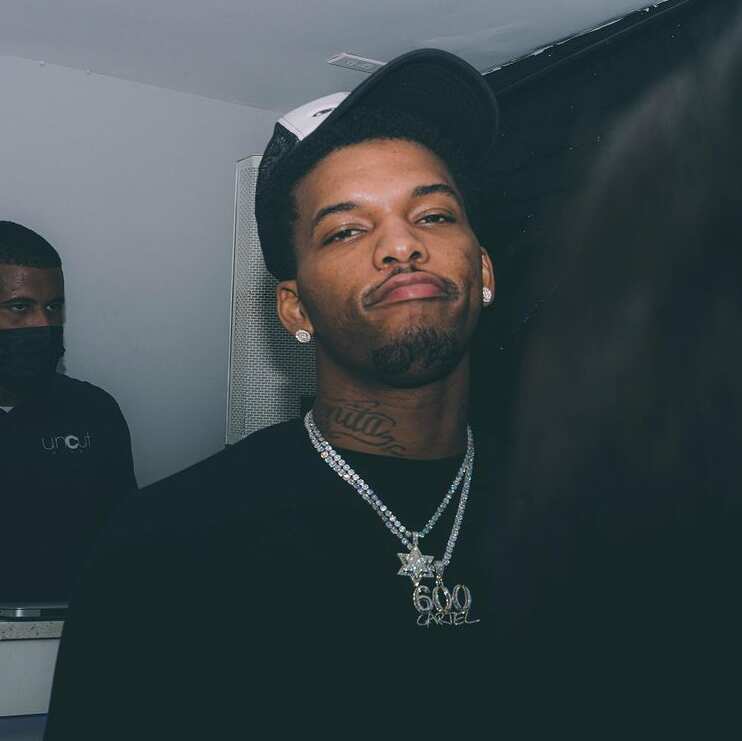 Today, his net worth is estimated to be around $700,000.
600Breezy kids
There are rumours about the rap musician having kids with his previous girlfriend, Queen Key, who is a fellow rapper from Chicago. The two were in a relationship but broke up after some disputes and scandals.
Queen Key announced her pregnancy with triplets in 2019 and told the public that Antonio was the father of her children. He ended up dispelling her claims and denying that the babies are his.
In March 2020, Queen Key gave birth to her triplets: Krown, Kash, and Kreative. The public still does not know the identity of their father.
After his breakup with Queen Key, the musician found a new girlfriend - Sky from Black Ink Crew. There was some drama with the rapper's previous girlfriend throwing shade at Sky and implying her own parenting skills are bad.
However, the Black Ink Crew cast member did not respond aggressively to Queen Key's shade, instead wishing her a healthy pregnancy. She also said that she never spoke to her, and her relationship with her current boyfriend was a thing of the past.
Today, 600Breezy and Sky are still together.
600Breezy has a rich and exciting biography, and his songs are appreciated by his fanbase.
READ ALSO: Banky W biography: age, parents, wife, daughter, net worth, songs
Legit.ng reported about the talented Nigerian rapper Banky W and his biography. He is a man of multiple talents, as he records songs, acts in movies, and runs his own businesses.
Who is this talented musician and how did he receive worldwide recognition? Read everything about his career ventures and personal life.
Source: Legit.ng