Fireboy DML biography: Age, real name, girlfriend, Apollo album
Adedamola Adefolahan, popularly called Fireboy or Fireboy DML, is a fast-rising Nigerian Afro-Life singer whose single Jealous shot him to fame. Fireboy DML is no strange name in the Nigerian music industry.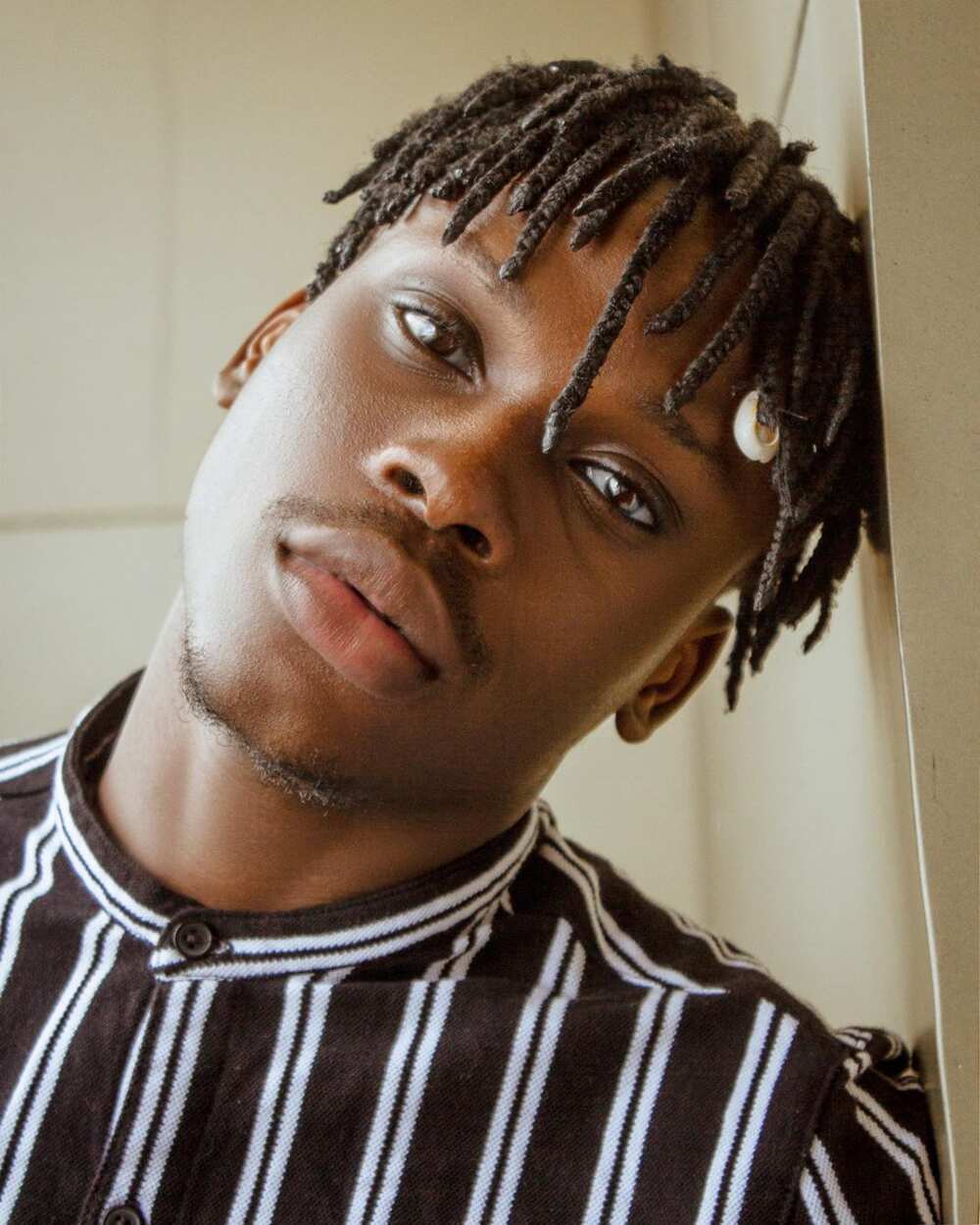 He is one individual whose rise to fame is not only interesting but worth the story. Here is Fireboy biography.
Profile summary
Real name: Adedamola Adefolahan
Date of birth: February 5, 1996
Place of birth: Sagamu, Abeokuta, Ogun State
Alma mater: Obafemi Awolowo University (OAU)
Nationality: Nigerian
Occupation: Singer, songwriter
Genre: Afrobeats, Afro-soul, Hip Hop, Afropop, Afrobeat
Fireboy DML biography
He was born on February 5, 1996, in Sagamu, Abeokuta, Ogun State. At the moment, Fireboy age is 24 years.
What is the real name of Fireboy DML?
Fireboy real name is Adedamola Adefolahan.
Family
He is the first child in a family of three boys. Not much else is known about his family, including his parents. However, Fireboy himself debunked rumours that Bolaji Amusan, known as Mr. Latin, is his father.
The rumours had begun after Olamide posted a picture of Mr. Latin and asked fans to guess who the actor would look like if he wore a durag.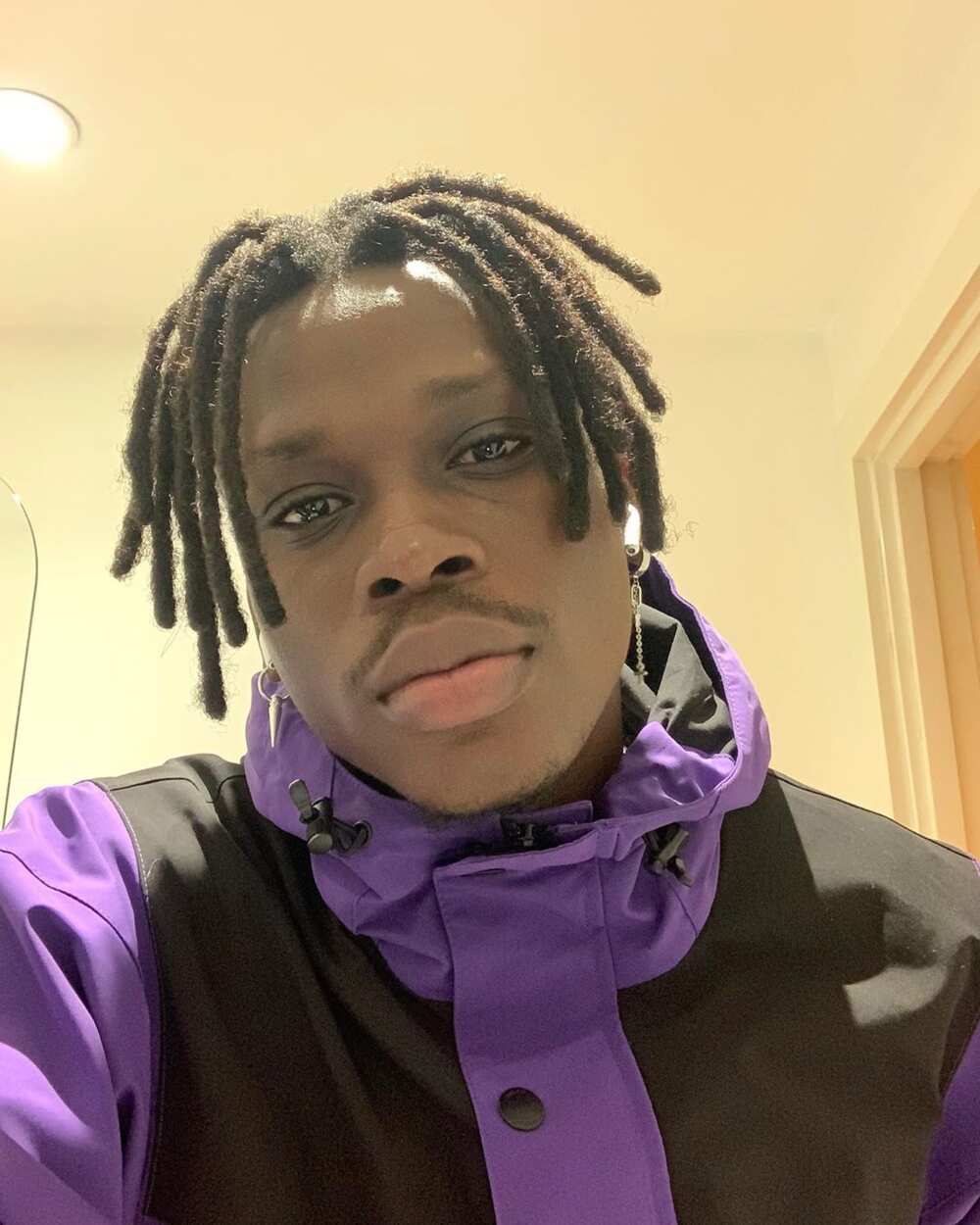 Education
The musician grew up in Ogun State and attended both his primary and secondary school education there.
To further his education, he went to the prestigious Obafemi Awolowo University (OAU) in Ile-Ife, Osun State.
At OAU, Fireboy DML studied English and graduated in 2017 after earning a Bachelor in Arts (BA).
Career
Fireboy has acknowledged that the love of arts grew on him, as he is not from a family of artists. While he has written poems for most of his adult life, the artist knew that he could sing since he was 12 years old.
He always considered singing something he could do but not as a serious talent and not something he could even make money from. While he always wrote poems and some song lyrics, it was at the university where he embraced his talent.
The three musicians who influenced his singing greatly are Passenger, Wande Coal, and Jon Bellion.
Speaking to Fireboy revealed,
Growing up, I listened to a lot of Celine Dion. Elton John helped me discover myself, there's this song by him "Sacrifice," that I consider the greatest song ever made. My dad was always playing Celine Dion, and my mum always played Yinka Ayefele and Tope Alabi. Those influences made me realize how beautiful music is. But it transcended into people that really started influencing my sound, and they are just three people: Passenger, Wande Coal, and Jon Bellion.
Fireboy started to perform at some shows at his school and was popular among students. This was when he decided that maybe something could come out of making music.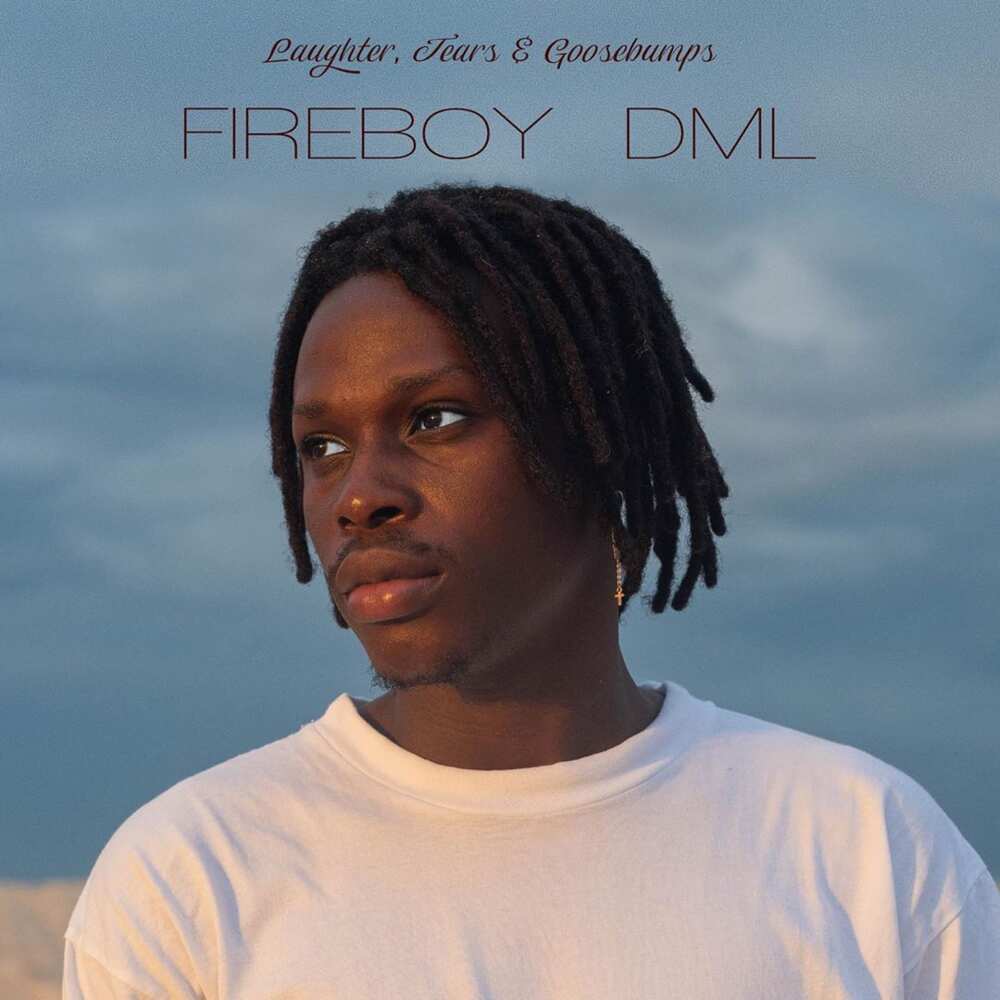 His initial plan upon completion of his first degree at OAU was to move back home to Abeokuta. However, he suddenly decided to take the risk to pursue a music career in Lagos.
At Lagos, he stayed with some friends he had made at school as he had no family there. He began attending shows indiscriminately and would beg to sing at some. At others, he would pay or have his friends pay for him.
However, the young artist knew that he was not making much progress. Thus, he had to rethink his strategy.
Fortunately, one of his friends had some music equipment in his house. He started making his own songs and writing for other people. Speaking about that period, he says:
"I wrote (songs) for people, some for N30k, others for N50k. Songs that I regret selling, but it is part of the process."
In October 2018, Olamide Adedeji signed Adedamola Adefolahan (Fireboy DML) to his record label, YBNL Nation. The music boss had signed Picazo Rap and Yomi Blaze hours before announcing the signing on Instagram.
When he was signed, Fireboy was relatively unknown and sort of a dark horse to many. The artist himself understood this and recognized that he was bringing a new sound that would take some getting used to. He was, therefore, prepared to be patient.
He dropped his first track, Jealous, in 2018 about two months after his signing. Jealous, produced by Cracker Mallo, was first released in December 2018 as part of the YBNL Mafia Family album. The album has 13 tracks, and Fireboy's Jealous is the number five track on the album.
Jealous was nominated in several categories at the 2019 City People Music Awards and won one award, the City People Music Awards Most Promising Act of the Year (2019).
Fireboy dropped his maiden album titled Laughter, Tears and Goosebumps on November 29, 2019.
Speaking about what Laughter, Tears and Goosebumps means to him, the musician said,
I'm really obsessed with standing out. I feel that's the only way a difference can be made. It's not a random name I just chose. I want people to feel, because I feel like my music is something you listen to and feel the exact emotions. There are times when you'd listen and smile or laugh; there are times when you want to cry, emotions driving you to tears; some instruments like the violins at the end of "Need You" might give you goosebumps. You will feel one of those emotions, or all of them at once, if you listen.
Laughter, Tears and Goosebumps is abbreviated as LTG and contains 13 awesome tracks. The themes it touches include love and social issues.
Fireboy songs
Fireboy DML songs (singles) include
What If I Say
Jealous
King
Don't Say No
G-Strings
Give Me Love
You'll Be Fine
Ajoke
Star
The songs in the Fireboy album Laughter, Tears and Goosebumps album are:
Need You
Vibration
Scatter
Jealous
Energy
Like I Do
Gbas Gbos
King
Omo Ologo
High on Life
Feel
What If I Say
Wait and See
Fireboy DML album Apollo
Fireboy DML's sophomore album Apollo was released on August 20, 2020, under the YBNL Nation record label. The 17-track album comes after the success of his debut album Laughter, Tears & Goosebumps, which was released on November 29 2019.
In an Instagram post promoting the album, Fireboy stated,
"This album is about evolution, growth, love and pain...Gratitude to God for blessings. Gratitude to everyone who worked with me on this album; gratitude to my team (YBNL/EMPIRE), my family and the kings who blessed this project with their presence."
Apollo has 17 tracks, and it features artists such as D Smoke, Wande Coal, and Olamide. Ridimakulayo produced most songs in the album.
Apollo album tracklist
Champion
Spell
ELI
Tattoo
Favourite Song
New York City Girl
Lifestyle
Airplane Mode 9
24 (Interlude)
Dreamer
Afar
Go Away
Shadé
Friday Feeling
God Only Knows
Sound
Remember Me
Fireboy girlfriend
While he majorly sings about love, he has not been involved with any girl as far as the public can tell. But, this does not mean that Fireboy DML is single. Fireboy DML may have a secret girlfriend, and he is just unwilling to show her off.
Net worth
According to Fireboy DML net worth is ₦233 million.
Fireboy DML is definitely going places. His unique music style, coupled with poetic lyrics, would make anyone competing with him Jealous- no pun intended.
READ ALSO: Fireboy DML - Scatter: video, lyrics, reactions
Legit.ng reported about the hit song by Fireboy DML titled Scatter. The awesome tune is pat of the artist's Laughter, Tears and Goosebumps album and it is a hit everyone will undoubtedly enjoy.
The immense power emanating from the beats and lyrics of this song is irresistible. You will either be left dancing or nodding in acknowledgment. Listen to the banger, and you will find out why the artist is still one to watch out for.
Source: Legit.ng