Hilaria Baldwin bio: who is Alec Baldwin's wife?
Many people are wondering about the sweet young Alec Baldwin wife, who the actor seems to love and cherish. She is much younger than the famous movie star, but their mutual adoration and respect is evident. What is so inspiring about the gorgeous Hilaria Baldwin?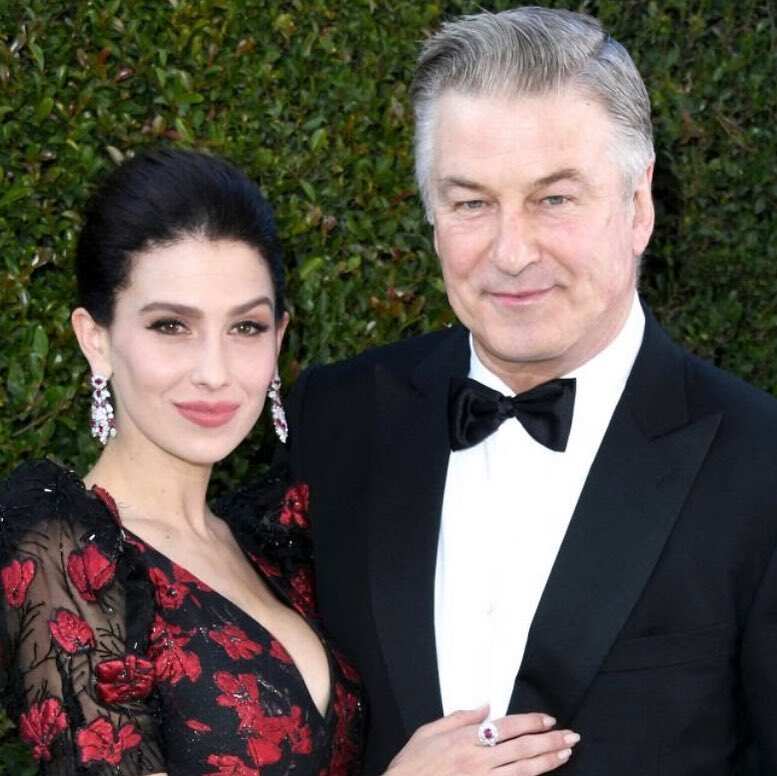 Hilaria is more than just a celebrity wife who appears alongside her famous husband at various social events. This tender woman has been through a lot of personal ups and downs, but she never gave up and continued to hold her head up high. What does Hilaria Baldwin do for a living, and why is she so special?
Profile summary
Full name: Hilaria Lynn Thomas-Baldwin
Birthday: January 6, 1984
Age: 36 years old
Height: 5 feet 4 inches (1 m 63 cm)
Nationality: Spanish-American
Birthplace: Mallorca, Spain
Occupation: Yoga instructor
Husband: Alec Baldwin (m.2012)
Children: Carmen Gabriela (b. August 23, 2013), Rafael Thomas (b. June 17, 2015), Leonardo Ángel Charles (b. September 12, 2016), Romeo Alejandro David (b. May 17, 2018).
Biography
Alec Baldwin's wife was born as Hilaria Lynn Thomas in Mallorca, Spain. She was the child of an American father and a Spanish mother. Therefore, her early years were spent between Spain and Boston.
There is not much information about her childhood and teenage years. In fact, she was not leading a high-profile life before she met her husband. However, it is known that she enjoyed dancing and gymnastics as a child, and took part in various competitions since she was 13. For her New York University education, she chose art history and dance majors.
After going through a bad injury and some other health struggles, such as bulimia and anorexia, the young lady decided to become a yoga instructor instead of pursuing a stressful life of a professional dancer.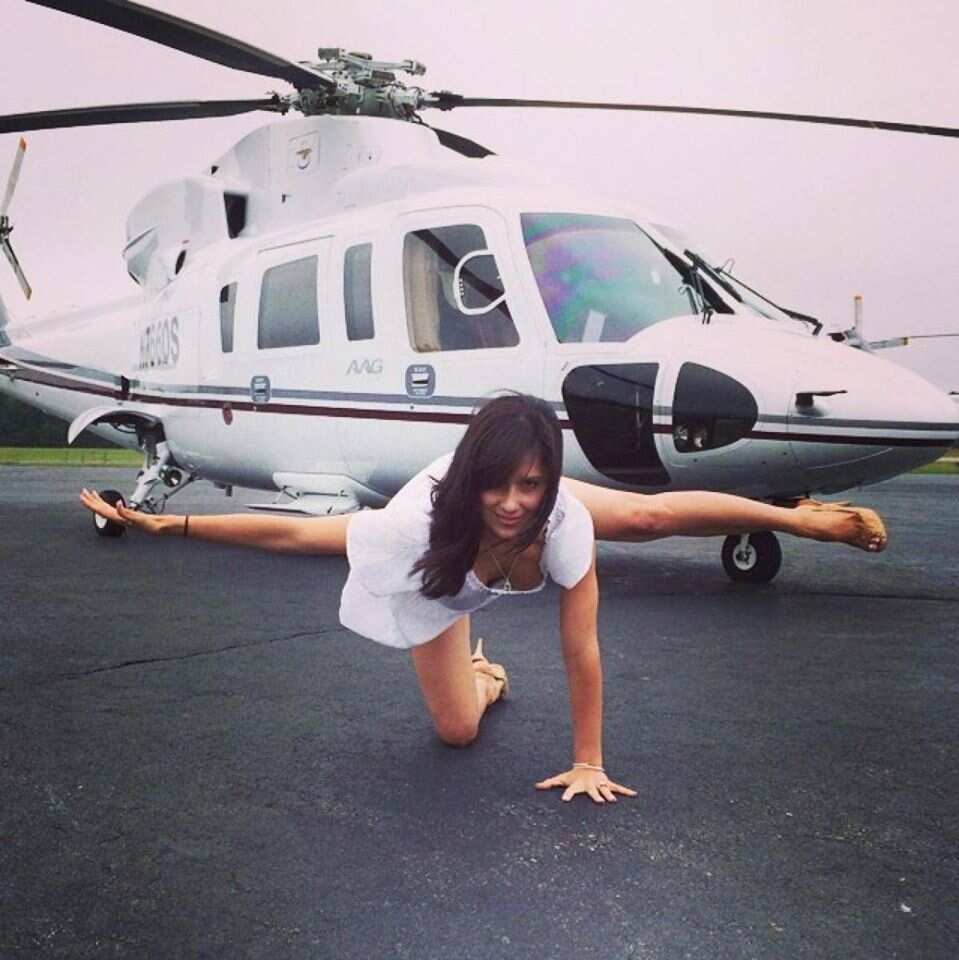 This choice resulted in founding her own studio "Yoga Vida", which quickly became a respectable place in New York City.
Despite being successful in her career, this woman gained the most publicity when she started dating her future husband, who is a famous actor and comedian. Eventually, they had four children together, and their relationship is still going strong.
How old is Hilaria Baldwin?
A lot of admirers would like to know, "How old is Alec Baldwin's wife?". When you look at the picture of these two, you notice a significant age difference.
The answer to the question "How old is Alec Baldwin wife?" is easily accessible on the internet. Alec Baldwin wife age is 36, as she was born on January 6, 1984.
For the record, Alec was born on April 3, 1958, and his age is 61. This means that the couple's age difference is almost 25 years.
Hilaria Baldwin diet
This yoga instructor always stays in perfect shape. She has been a vegetarian since she was only five years old. Nowadays, for maintaining her incredible looks, she follows a special diet.
In the morning, she drinks a protein shake which is made out of peanut butter, chocolate protein powder, and almond milk or coconut water. Sometimes, she starts the day by going out to have warm coffee together with her husband. She likes to start her day with grains to remain full until lunchtime.
She enjoys eating vegetables for lunch - such as homemade salads with tomatoes, cucumbers, and kale. Additionally, she likes to buy healthy meals from a local food store Hampton Chutney - such as crepes stuffed with various ingredients like tomatoes, roasted broccoli, arugula, and avocado.
For dinner, the yoga enthusiast usually goes out to the restaurant with her husband. She frequently consumes fish and eggs. Sometimes she likes to share a few different meals with Alec. When she does not go to the restaurants, she cooks at home - for instance, she enjoys making vegan paella with saffron, white wine, quinoa, vegetable broth, and olive oil. Speaking of vegetables, the family has their own garden where they plant various sorts of these.
The mother of four loves eating strong-flavored meals for dessert. For instance, she chooses tangy lemon sorbet or rich dark chocolate, when she is in the mood for something sweet.
Alec and Hilaria Baldwin: a love story
How did Alec Baldwin meet his wife, may you ask? The powerful couple met for the first time in February 2011, when they both attended Pure Food and Wine restaurant. Alec noticed his future wife from a distance and decided to introduce himself to this beautiful woman. His first words to her were "I must know you". After that, they exchanged some words, and he gave her his card.
At first, Hilaria was not certain about calling him back, but her friend encouraged her to do it. After a few call mishaps, the famous actor left a message for his romantic interest, saying that he would like to talk to her. They ended up going on a date and clicking perfectly, without any concern about their large age difference.
In April 2012, the two got engaged. Two months later, they became husband and wife. After so many years, there is still a spark between the couple, and they do their best to rekindle it every day.
Hilaria Baldwin children
This celebrity union has four children together. Their first daughter Carmen Gabriela was born in 2013. After that, they had three sons. Their first son, Rafael Thomas, was born in 2015. With time, they had Leonardo Angel Charles in 2016 and Romeo Alejandro David in 2018.
Hilaria often speaks out on her parental methods. She considers herself and Alec to be a team and says that the biggest strength of their relationship is communication. Therefore, she always teaches her children to solve conflicts, as she believes this is a necessary skill.
She spends a lot of time with her children and tries to do something special with every one of them. The celebrity wife calls it "mommy time", and says it can be something rather simple, such as walking or going for a coffee.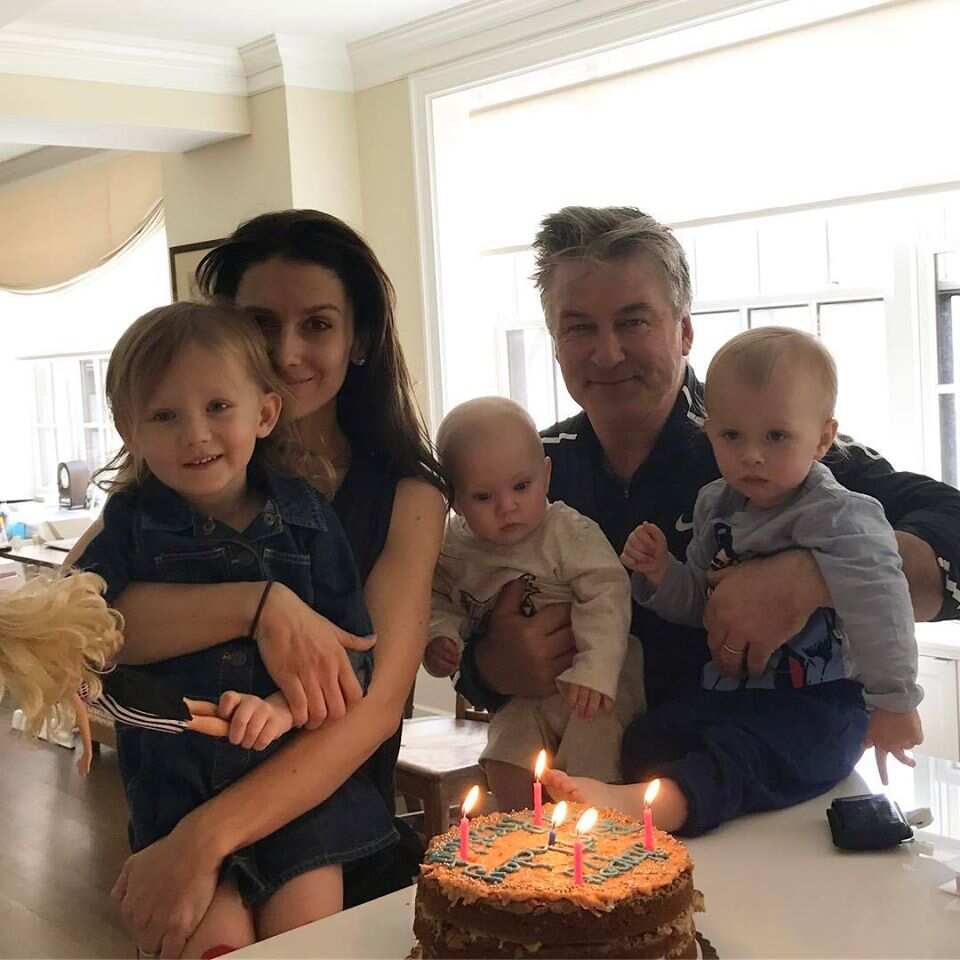 In addition, she has a friendly relationship with Alec's daughter from his first marriage, Ireland. She says that they do not have a mother-daughter relationship as they are only 11 years apart in age, but they are good friends and often call each other for advice.
Unfortunately, the yoga instructor had a few low moments in her personal life. She suffered two miscarriages - the first one was in April 2019. Later this year, she announced that she was expecting again, but her pregnancy ended in another miscarriage.
She is very open about her unlucky pregnancies and says that she wants to remove the stigma around miscarriages. In her opinion, this is a sensitive topic that needs more awareness. Hilaria also considers her husband to be a rock for her during these difficult times and is appreciative of his support.
Hilaria Baldwin is not a regular wife of a famous person - she is an inspiring woman that has been through a lot. On her social media platform, she continues to raise awareness about the significant social topics and her personal experiences.
Source: Legit.ng