John Krasinski biography: age, height, net worth, wife, kids
People know John Krasinski as the charismatic and lovable salesman Jim Halpert from"The Office". However, besides this role, the actor has a lot more to him. What is so exciting about this talented television star, and what else does he do aside from acting?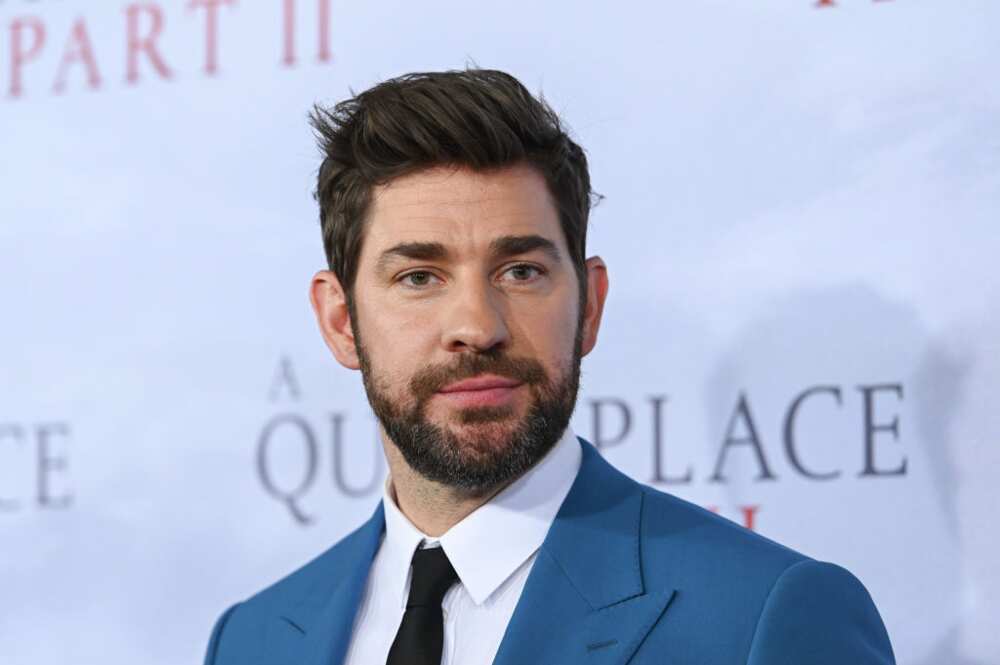 Most TV watchers instantly fell in love with Jim's personality, as well as the relationship between Jim and Pam. However, behind this iconic role, there is an accomplished actor, who is a professional at everything he does.
Profile summary
Full name: John Burke Krasinski
Birthday: October 20, 1979
Age: 41 years old (as of 2020)
Height: 6 feet 3 inches (1 m 90 cm)
Nationality: American
Birthplace: Boston, Massachusetts, United States
Occupation: Actor, producer, director, writer
Wife: Emily Blunt (married in 2010)
Children: Hazel (born in 2014) and Violet (born in 2016)
John Krasinski biography
This notable person was born in Boston, Massachusetts. He was raised in this city's suburb of Newton.
His parents, Mary and Ronald, are of Irish and Polish descent respectively, and they both worked in the medical industry. John Krasinski brothers, who are older than him, are named Paul and Kevin.
He first became interested in acting in sixth grade, when he played a role in the school stage adaptation of "Annie". Additionally, he performed a part in a satirical play that was written by his friend B.J. Novak, who later became his co-star on "The Office".
The young man got his education at Brown University, where he studied English and graduated as a playwright. His thesis was a play titled "Contents Under Pressure".
During his university years, he performed several other activities. For example, he participated in a sketch comedy group and helped coach youth basketball at one of the Rhode Island schools.
Due to some of his training at the National Theater Institute and Royal Shakespeare Company in England, he perfected his acting skills and became ready to do professional work.
John Krasinski movies and TV shows
After his graduation, the young man moved to New York to pursue his dreams. His first acting gigs were guest-star roles and commercials, and he combined it with his work as a waiter.
Success came to him in 2004, when he was cast for the role of Jim Halpert on the comedic mockumentary "The Office", which was an American remake of the British series of the same name. A lot of viewers had a soft spot for his charismatic TV personality and Jim's romantic relationship with Jenna Fischer's character Pam.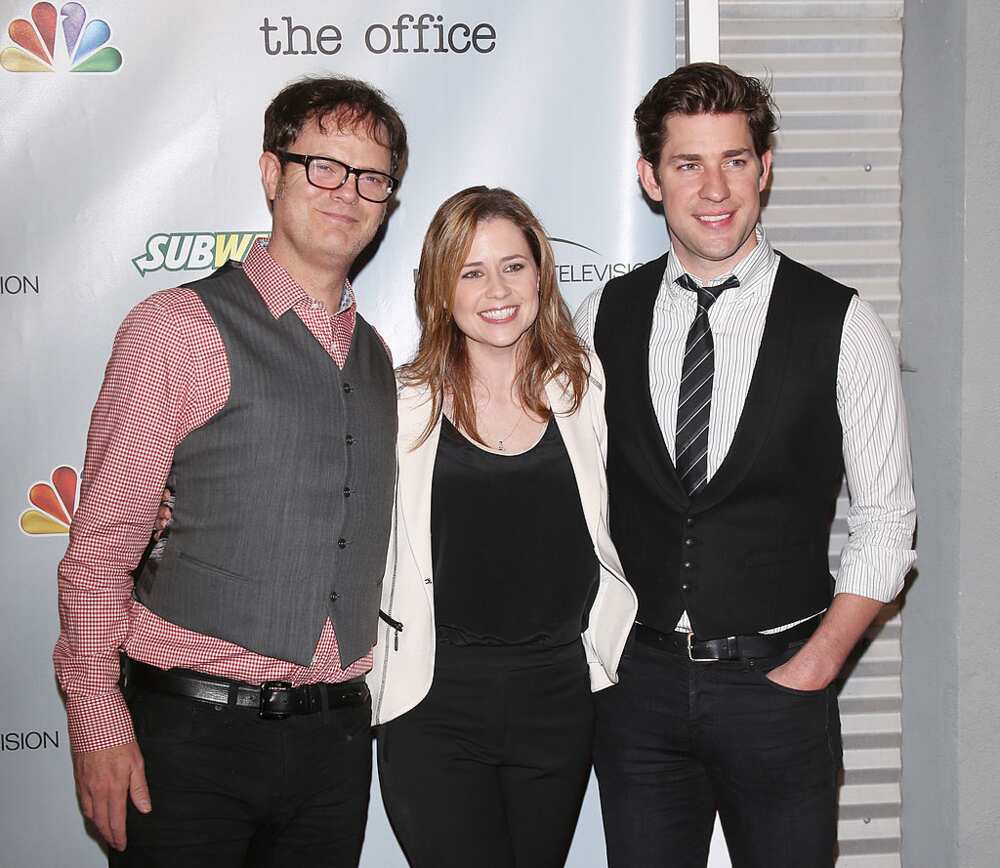 He managed to combine his role on "The Office" with a lot of acting work in different movies and TV series. His directing debut was "Brief Interviews with Hideous Men", which came out in 2009.
After "The Office" ended, he created and produced a lot of imaginative projects, such as "Lip Sync Battle". Among his other works, he also directed "A Quiet Place" in 2016, and the series "Some Good News" during the coronavirus pandemic in 2020.
Here is a list of John Krasinski movies, series, and cartoons by popularity. In some of these, he played a bigger part, while in some he appeared as a guest star.
The Office
Tom Clancy's Jack Ryan
BoJack Horseman
CSI: Crime Scene Investigation
Arrested Development
A Quiet Place
Law & Order: Criminal Intent
American Dad!
Manchester by the Sea
Super 8
The Holiday
13 Hours
Don Jon
Monsters University
Without a Trace
Sesame Street
Shrek the Third
Monsters vs. Aliens
Detroit
How old is John Krasinski?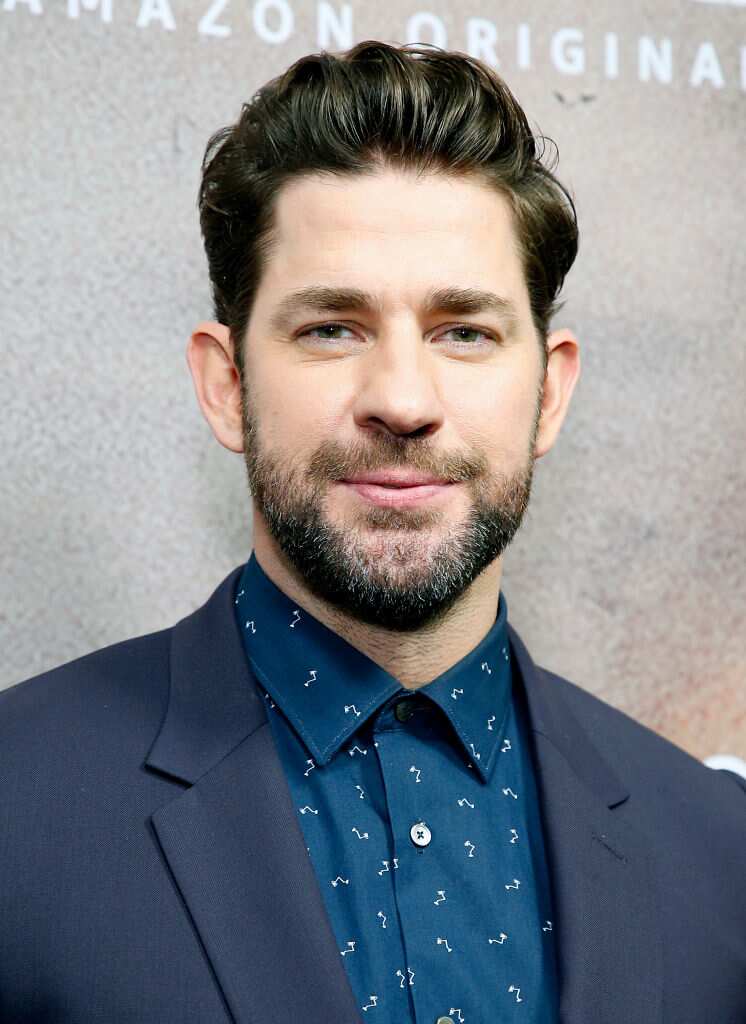 The star celebrates his birthday on October 20, and the year of his birth is 1979. Therefore, John Krasinski age is 41 years old, as of 2020.
How tall is John Krasinski?
This actor is a tall man. John Krasinski height is 6 feet 3 inches, which equals 1 m 90 cm.
John Krasinski net worth
Due to his outstanding work on television and in the movie industry, this man has earned a lot of income. Today, the net worth of this talented celebrity is $80 million, according to Celebrity Net Worth.
John Krasinski family
Apart from his career, "The Office" star is a devoted family man. He is married to a beautiful woman, with whom he has two children.
John Krasinski wife is Emily Blunt, a fellow actress who is famous for her roles in "The Devil Wears Prada", "Looper", "Edge of Tomorrow", and plenty of other productions. Additionally, she co-starred with her husband on his directing debut "A Quiet Place".
How did Emily Blunt meet John Krasinski? They met in 2008 at a restaurant in Los Angeles, and for both, it was love at first sight.
They entered a relationship with each other in November of that year. In August 2009, the happy couple got engaged.
John Krasinski Emily Blunt wedding took place in July 2010, and they chose the former estate of George Clooney in Como, Italy, to hold a private ceremony. Today, they live in Brooklyn Heights, a neighborhood in New York City.
Emily Blunt and John Krasinski have two children - Hazel, who was born in February 2014, and Violet, who followed in June 2016. Although their parents are two public figures, John Krasinski kids lead a private life, and he and Emily try to keep them out of the spotlight.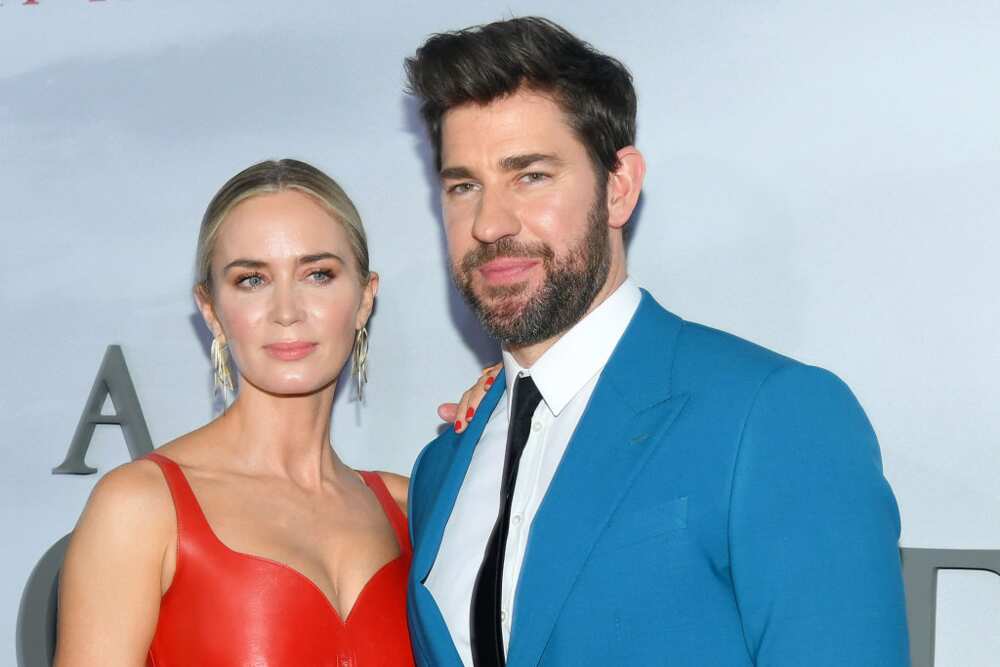 The actor revealed that he enjoys being a father, and the most exciting thing for him is coming home to his family. However, he also shared the thing that scares him the most, which is having no control over the daily life of his kids when they are at school or daycare.
John Krasinski is a man of many talents, and he has a lot of things to be acknowledged for, aside from his work on "The Office".
READ ALSO: The Office quiz: Can you get all of these questions right?
Are you an avid fan of "The Office"? Legit.ng offers you a chance to check how well you know this fascinating TV show.
Answer these questions about the hilarious series, and determine whether you are a true fan. You will also be able to learn some interesting fun facts about the show and its actors.
Source: Legit.ng