Phyllis Fierro biography: what is known about Ralph Macchio's wife?
The famous actor Ralph Macchio is a devoted family man, and one thing that has not changed throughout many years of his career is his strong relationship with Phyllis Fierro, his wife. Who is this woman, and how did she play such a pivotal role in the actor's life?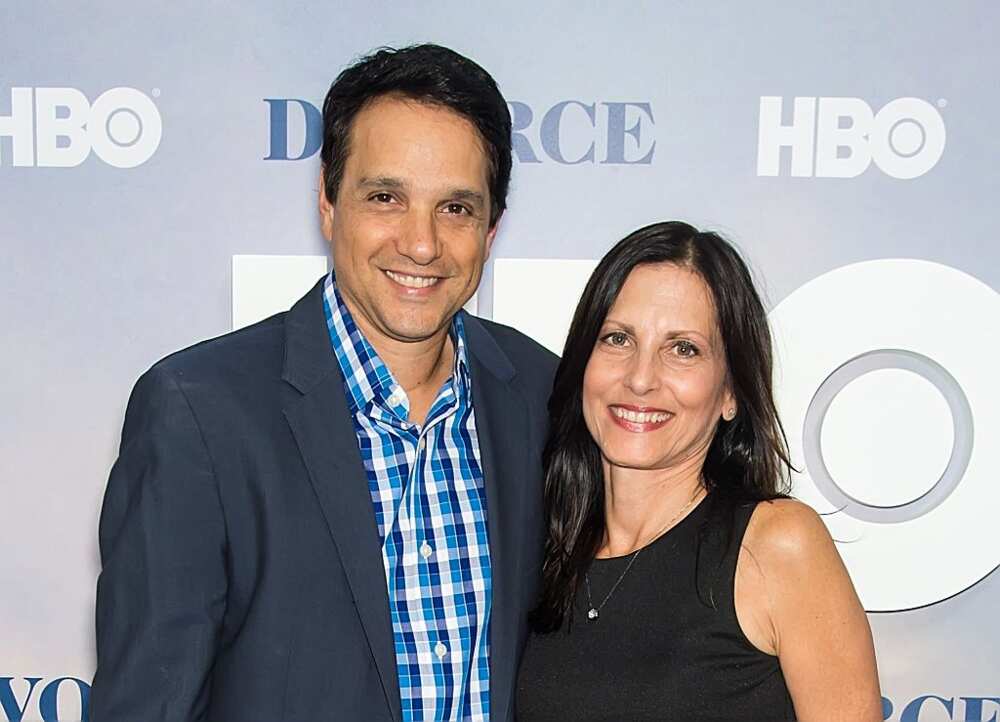 Ralph Macchio wife is the most important person in his life, as she is by his side, supporting him for over 30 years. Have a look at the most exciting details regarding this loyal and beautiful woman.
Profile summary
Full name: Phyllis Fierro
Date of birth: July 23, 1960
Age: 60 years old (as of 2021)
Birthplace: United States
Nationality: American
Occupation: Nurse practitioner
Marital status: Married
Husband: Ralph Macchio (married in 1987)
Children: Daniel and Julia Macchio
Phyllis Fierro biography
Not a lot is known about Phyllis Fierro young years. Yet, it is known that she was born on July 23, 1960.
Phyllis Fierro age is currently 60 years old, as of 2021.
She has made a career for herself in the medical field. Currently, she is an experienced nurse practitioner. During the global COVID-19 pandemic, she has worked on the front lines with the infected patients, which prompted her husband to call her a hero.
Ralph Macchio Phyllis Fierro love story
The couple met when they were in high school, and Phyllis was only 15 years old at the time. They first encountered each other in his grandmother's basement as they were celebrating the sixteenth birthday of his cousin.
According to the actor, she was his cousin's friend, and they instantly hit it off and started talking, dancing, and smiling at each other. Now, after many years, they are still very much in love.
The two got married 12 years after they met. Their wedding day was on April 5, 1987. They ended up having two kids, Julia and Daniel Macchio, in 1992 and 1996, respectively.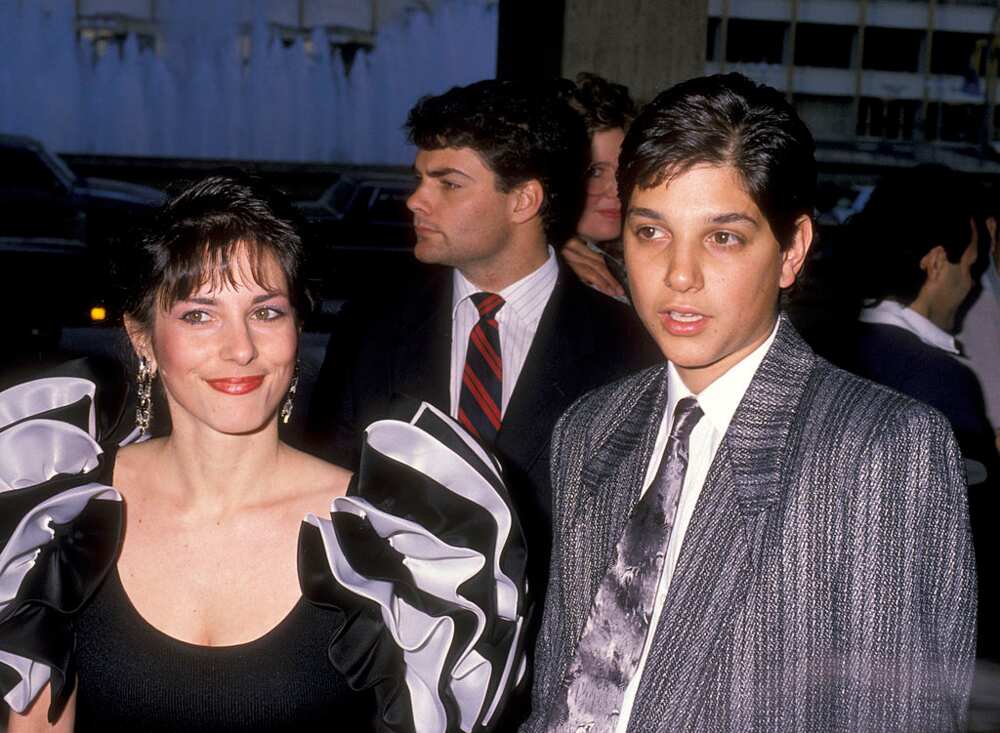 As of today, the couple has been married for nearly 34 years. On their 25th anniversary, they renewed their vows, with Ralph saying his wife deserved a celebration for going through so many things with him.
In an interview with the People magazine Ralph, who is famous for such releases as "Karate Kid" and "Cobra Kai", talked about his marriage to the long-time partner. The actor credited their commitment to each other for such a lasting marriage.
He is used to the "one foot in, one foot out" approach; however, he admitted it would have been very difficult without his wife by his side, as there would be no balance. He says that they have established a really strong foundation and are proud of their family.
He confessed that the belief they are meant to be together through easy and tough times, no matter what they encounter, helps them to stay committed to each other. In his words, this makes him believe they will overcome everything.
Today, they happily live together in Long Island, New York. Although Phyllis is not a very public person and does not frequently appear in the spotlight, she has no problem with it.
Children
In 1992, the couple welcomed their elder daughter, Julia. She went on to become a dancer and an actress, who is known for such works as "Girl Most Likely" and "Stella's Last Weekend."
1996 was the year when their second child, Daniel, was born. Daniel got his name after the famous character from his father's prominent movie, "Karate Kid." He also composes music and acts in movies, notably "From the Heart of the Crowd."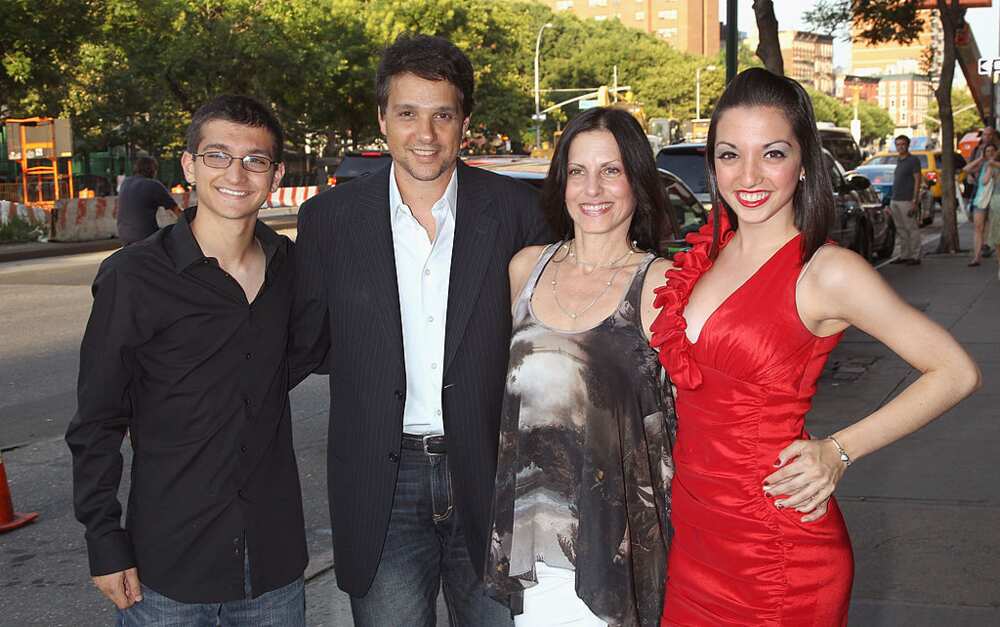 The Macchios are a big happy, friendly family. Both children appreciate their parents and often share pictures and memories with them on social media.
Who is Ralph Macchio?
This actor was born on November 4, 1961, which makes him one year younger than his wife. He is primarily known for his role as Daniel LaRusso in three "Karate Kid" movies, as well as "Cobra Kai," the sequel series based on the original.
Apart from this, he has played many other roles. His most known ones are in "The Outsiders," "Eight is Enough," "My Cousin Vinny," "Crossroads," "Ugly Betty," and "The Deuce."
Hopefully, Phyllis Fierro bio was exciting and inspiring for you. This woman has been a supportive and loyal wife to her famous husband for years and is always by his side.
READ ALSO: Erwin Bach biography: What is known about Tina Turner's husband?
Legit.ng reported about Tina Turner's husband and all the exciting facts about him. Their love story is one of the sweetest and most inspiring in Hollywood.
What is so special about Erwin Bach's relationship with the pop superstar? And what is known about this man's life and occupation?
Source: Legit.ng