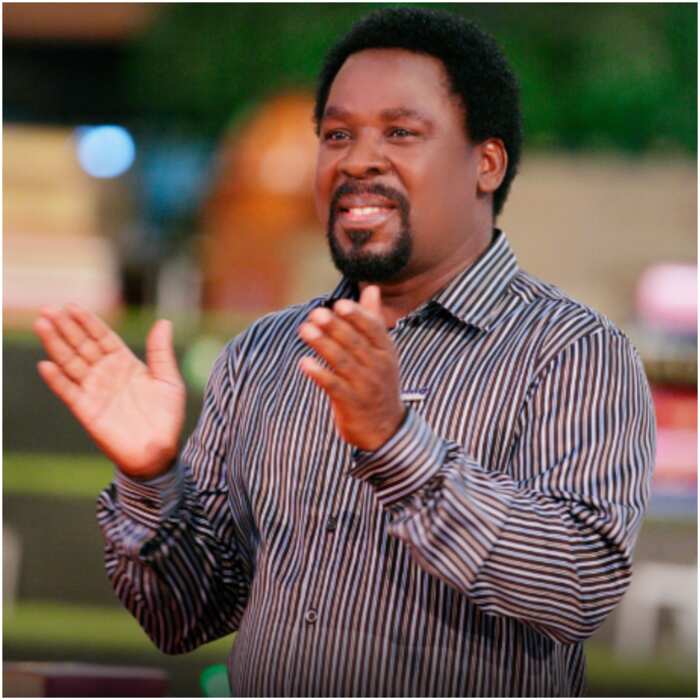 TB Joshua
Name: Temitope Balogun Joshua
Birthdate: June 12, 1963
Birthplace: Arigidi-Akoko, Ondo State, Nigeria
Occupation: Pastor, Televangelist
Career
TB Joshua was a renowned Nigerian pastor and televangelist
Founded The Synagogue Church of All Nations (SCOAN) in Lagos, Nigeria, in 1987
His church become one of the largest and most influencer churches in Nigeria
Known for his healing and deliverance services, humanitarian work, television program and Emmanuel TV
Gained international recognition through his weekly television program on Emmanuel TV, which reached millions of viewers worldwide
He wrote and published books such as The Mirror, The Step Between You And The Cure, Daily Time With God and What The Future Holds
Joshua conducted healing and deliverance services, where numerous individuals claimed to have been miraculously healed from various ailments
TB Joshua was known for his powerful prayers and spiritual teachings, which often emphasized faith, healing, and deliverance.
He conducted prayer sessions at The Synagogue Church of All Nations (SCOAN) and encouraged believers to seek God's intervention.
Family and Children
TB Joshua was married to Evelyn Joshua
They had three beautiful daughters together
Their names are Serah, Promise, and Heart Joshua
Serah Joshua is a graduate of the London School of Economics. Promise Joshua also studied at the same school.
Net Worth
TB Joshua's net worth was estimated to be around $10-15 million at the time of his passing in 2021.
Note that the exact net worth of religious leaders can be challenging to determine accurately.
Death
TB Joshua passed away on June 5th, 2021, after battling a stroke for two months
He was buried on July 9, 2021.
Quotes
1. "The greatest way to use life is to spend it on something that will outlast it."
2. "God's time is the best."
3. "The problem of insecurity is not just a military or police issue but a spiritual one."
4. "We are too busy trying to prove God's existence rather than exploring His reality."
5. "The greatest enemy of our time is not terrorism but lack of love."
6. "The Bible is the only book where the author is in love with the reader."