Brigette Lundy-Paine bio: age, partner, career
Brigette Lundy-Paine is well-known for acting. At such a young age, they have acted in several movies and films. The most notable is a comedy series on Netflix called Atypical, where they play the role of Casey.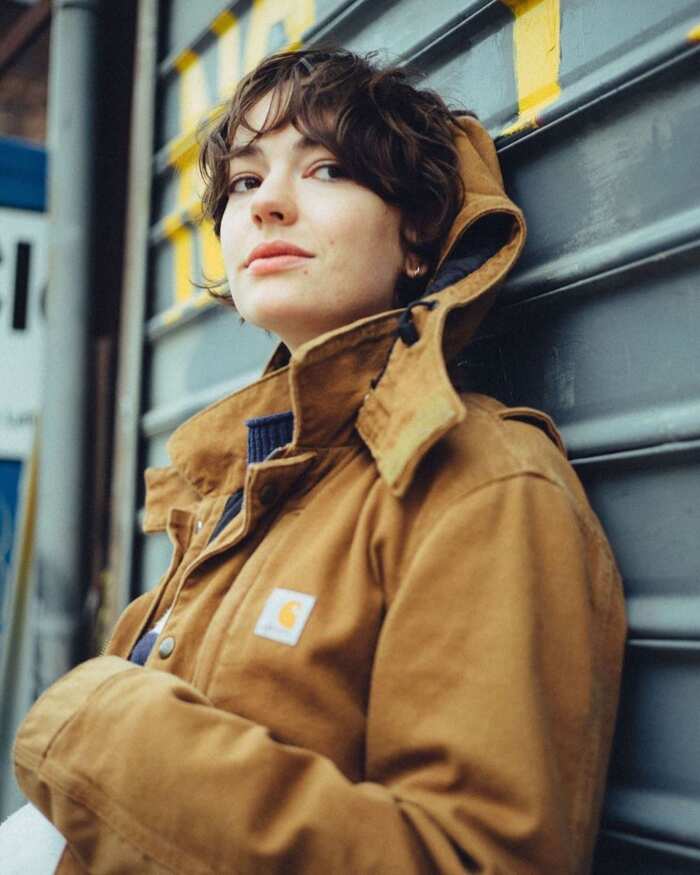 Apart from acting, Brigette is a part of a four-person band called Subtle Pride. They see themselves as more of a pop star than an actor. They also have a magazine co-founded with others called Waif.
Profile summary
Name: Brigette Renee Lundy-Paine
Brigette Lundy-Paine birthday: 10th August 1994
Place of birth: Dallas, Texas, United States
Brigette Lundy-Paine age: 25 years
Nationality: American
Ethnicity: White
Occupation: Actor
Height: 1.74m
Zodiac sign: Leo
Family
The parents are Laura Lundy and Robert Paine. Both performed in the Bay Area and now own a family business revolving around acting and producing. The company is known as Blue Panther Productions. They also owned a theater company by the name Virago.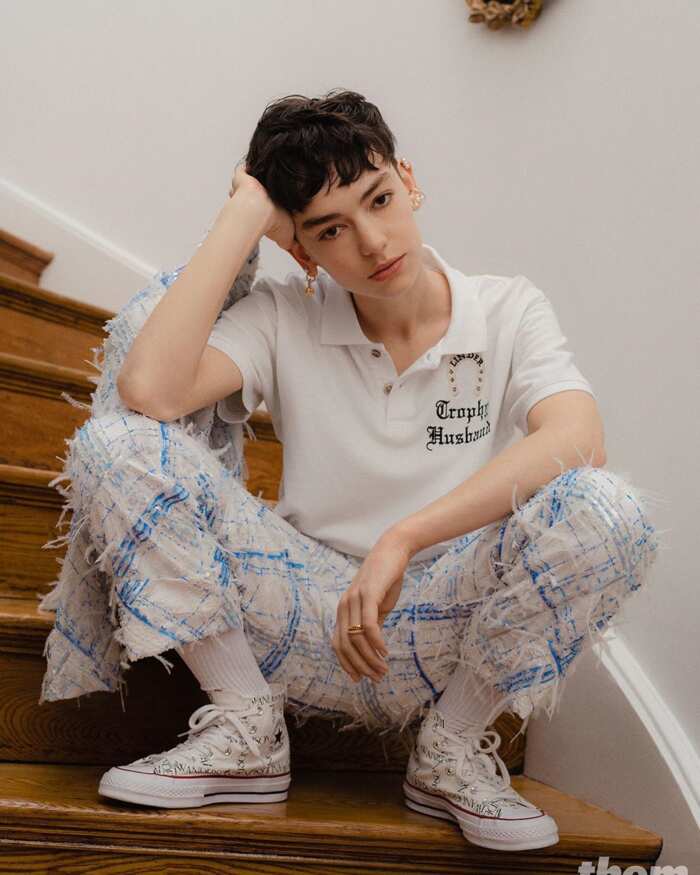 Brigette began acting with the parents from the age of two in a scene the parents played. At five years in kindergarten, they had the lead role in Rumpelstiltskin. Their only sibling is a brother called Benjamin Lundy-Paine. He is autistic. How old is Brigette Lundy-Paine now? They are only 25 years
Career
Despite wanting to become a scientist, they are have made a career out of acting. They hope to take up the role of scientist a la Jody Foster in Contact.
Brigette also hopes to study Environmental Science at some point in their life and is involved in environmental activism. They are sensitive about their environment and try to choose their products wisely.
They began acting professionally at 21 years and have already made a name for themselves in both television and film as an upcoming actor. Below are all the Brigette Lundy-Paine movies and TV shows so far.
Television
2015: Appeared in One Bad Choice as Danielle.
2016: Acted in Margot vs. Lily as Margot.
2017-to date: Stars in Atypical as Casey Gardner.
Film
2015: Featured in Irrational Man as Braylin Student.
2017: Acted in The Wilde Wedding as Lara and in Downsizing as Dusan's girlfriend. Also, they appeared in The Glass Castle as Maureen Walls.
2018: Appeared in Action Point as Four Finger Annie.
2019: Featured in Bombshell as Julia Clarke.
2020: Appeared in Bill & Ted Face the Music as Billie Logan.
Apart from acting, they sing with the Subtle Pride band. This is a voice band that comprises of Brigette and three of their friends: Mina Walker, Misha Brooks and, Zach Donovan. They do live performances which are partly improvised and partly scripted.
They also have a magazine that they write with others called Waif. Initially, the magazine was started so that they could have a platform to market their band.
As time went by, many young people requested that they get covered in this magazine. The requests became overwhelming to the point that they no longer wrote about their band. Waif is an online art publication and a fashion magazine as well.
Relationships: Is Brigette Lundy-Paine gay?
Born a girl, they revealed at the age of 23 that they are non-binary. Therefore, they use the pronouns they/them. Brigette Lundy-Paine hot looks and charming demeanor have raised questions about their orientation.
It cannot be explicitly said that Brigette Lundy-Paine is gay. They are bi. They say the status may or may not change in the future because they do not want to be confined by labels. They are comfortable acting as either male or female.
At some point in 2017, they were in a heterosexual relationship. Brigette Lundy-Paine partner was Joshua Hoover and they were engaged. Joshua, who is also an actor, tweeted this news. This was before Brigette Lundy Paine 'discovered' that they were different.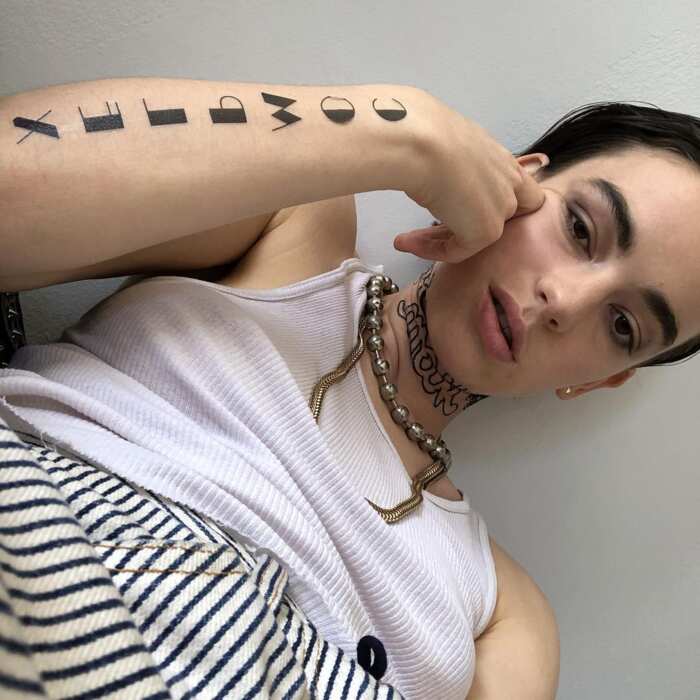 This revelation was enhanced by the Atypical show they are a part of. In Atypical Brigette Lundy-Paine plays the role of Casey. The story-line is about Casey falling in love. At first, Casey falls in love with a boy named Evans and later falls for a girl named Izzie. These three characters are teenagers.
Casey's older brother, Sam, is autistic. He tries to show them that it is okay to be q*eer. Sam uses an illustration of a real-life gay penguin couple. It is because of this scene that Brigette Lundy-Paine Atypical found the courage to let their mom know of their orientation. After coming out to their mom, they went on Instagram on 8th November 2019 to let the world know that they are Nonbinary.
Does Brigette Lundy Paine have Instagram? Yes, and their handle is @briiiiiiiiiig. Here, they give followers a peek into their life on and offsets.
Net worth
Though relatively young, they continue to grow their finances through acting and singing. Their net worth is not known. At the moment, the actress lives in a shared apartment in Brooklyn with some of their college friends.
It will be interesting to watch Brigette Lundy-Paine rediscovering themselves. They do not shy away from speaking out their mind and love sharing peeks into their life with their 1.2 million followers Instagram followers.
Source: Legit