Brigette Lundy-Paine's bio: age, gender, partner, career
Brigette Lundy-Paine is an American actor, best known for their role as Casey Gardner in the hugely popular Netflix original series Atypical. Besides acting, Brigette is also a musician and a non-binary fashion icon. The actor has appeared in numerous films and television shows, often portraying non-binary roles.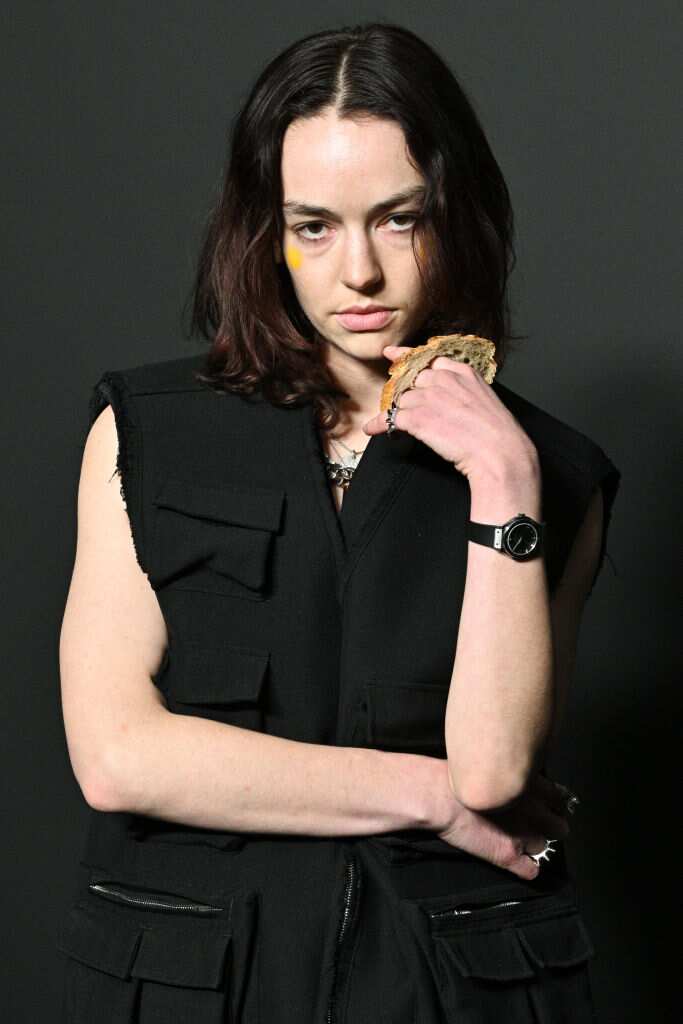 Brigette began acting with their parents from age two in a scene their parents played. At five years old, while still in kindergarten, they were cast in the lead role in Rumpelstiltskin.
Profile summary
| | |
| --- | --- |
| Full name | Brigette Lundy-Paine |
| Gender | Non-binary |
| Date of birth | 10th August 1994 |
| Brigette Lundy-Paine's age | 28 years (as of 2022) |
| Zodiac sign | Leo |
| Place of birth | Dallas, Texas |
| Current residence | Brooklyn, New York |
| Nationality | American |
| Ethnicity | White |
| Height in feet | 5'6" |
| Height in centimetres | 169 |
| Weight in pounds | 132 |
| Weight in kilograms | 60 |
| Body measurements in inches | 32-24-33 |
| Body measurements in centimetres | 81-61-84 |
| Hair colour | Dark brown |
| Eye colour | Hazel |
| Mother | Laura Lundy |
| Father | Robert Paine |
| Siblings | 1 |
| Brother | Benjamin Lundy-Paine |
| Relationship status | Single |
| University | New York University |
| Profession | Actor |
| Net worth | $500,000 |
| Instagram page | @briiiiiiiiiig |
Brigette Lundy-Paine's bio
Where was Brigette Lundy-Paine born? Brigette was born in 1994 in Dallas, Texas, to Laura Lundy and Robert Paine. Their only sibling is a brother called Benjamin Lundy-Paine. Lundy-Paine completed their early schooling at Encinal High School in Alameda, California, the United States.
After that, they enrolled themselves at New York University in New York City, the United States, from where they graduated in 2015.
Both their parents are theatre makers and own a family business known as Blue Panther Productions. The firm revolves around acting and film production. The family also owns a theatre company by the name Virago.
How old is Brigette Lundy-Paine?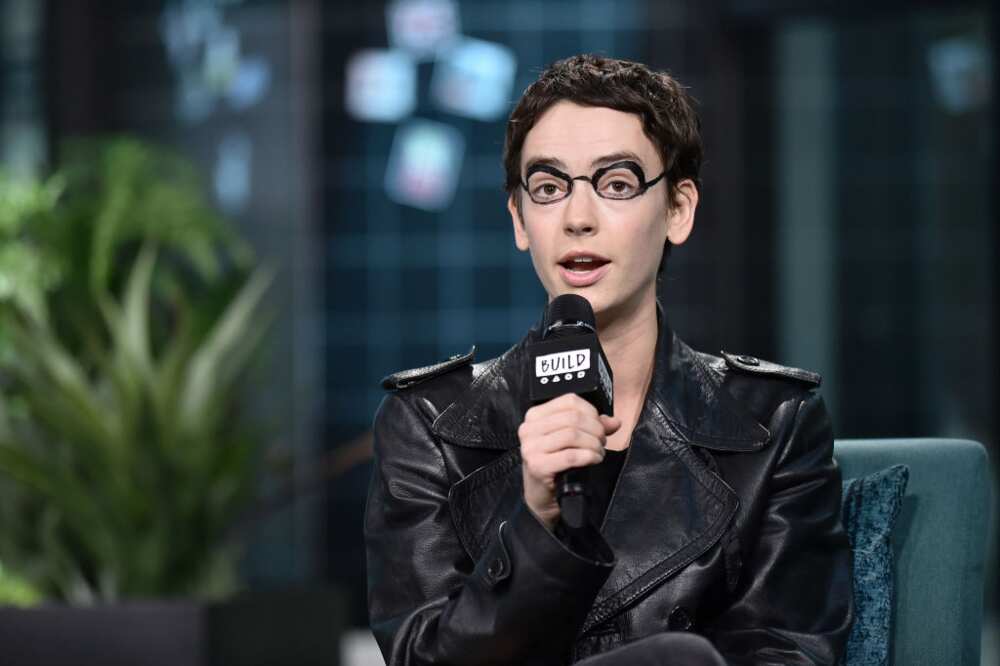 The actor was born on 10th August 1994. This makes them 28 years old as of 2022. Their zodiac sign is Leo.
Career
Despite wanting to become a scientist, they have made a career out of acting. However, Brigette also hopes to study Environmental Science at some point in their life and is involved in environmental activism. The actor began their professional career at 21 years and have already made a name for themselves in both television and film.
Their first role came in 2015 when they were assigned a minor role in Irrational Man, directed by Woody Allen. The film follows Abe Lucas, a philosophy professor at New England College, who is depressed and facing an existential crisis. In the same year, Brigette made their television debut when they landed a role in One Bad Choice. This was followed by a lead role in Margot vs Lily.
In 2017, the actor landed a role in the biopic The Glass Castle, which tells the story of Jeannette Walls, a renowned American author and journalist. In the same year, Brigette was cast to play Casey Gardner in Atypical. The series revolves around the life of an 18-year-old named Sam Gardner, who suffers from autism.
Brigette Lundy-Paine's Atypical role played a huge role in her rise to fame.
What movies has Brigette Lundy Paine been in?
Here are the films and TV shows in which Brigette has appeared.
| | | |
| --- | --- | --- |
| Film/TV show | Year | Role |
| City of Ghosts | 2021 | Eleanor 'El' Rivkin |
| Atypical | 2017-2021 | Casey Gardner |
| Bill & Ted Face the Music | 2020 | Billie |
| Bombshell | 2019 | Julia Clarke |
| Action Point | 2018 | Four Finger Annie |
| The Wilde Wedding | 2017 | Lara |
| Downsizing | 2017 | Dusan's Girlfriend |
| The Glass Castle | 2017 | Maureen |
| Our Second First Date | 2016 | Kristin |
| One Night Only: Lights Out | 2016 | Dom |
| Margot vs Lily | 2016 | Margot |
| Irrational Man | 2015 | Braylin Student |
| Fix | 2019 | Lanie |
| One Bad Choice | 2015 | Danielle |
| Hollywood Insider | 2019 | Self |
Is Brigette Lundy-Paine in Stranger Things?
No, Brigette is not part of the Stranger Things cast.
Singing and writing
Apart from acting, Brigette also sings with the Subtle Pride band. This is a voice band that comprises Brigette and three of their friends: Mina Walker, Misha Brooks and Zach Donovan. They do live performances that are partly improvised and partly scripted.
They also have a magazine known as Waif, for which they occasionally write. Initially, the magazine was started so that they could have a platform to market their band.
As time went by, many young people requested to get covered in this magazine. The requests became overwhelming to the point that they no longer wrote about their band. Waif is an online art publication and a fashion magazine as well.
What pronouns does Brigette Lundy use?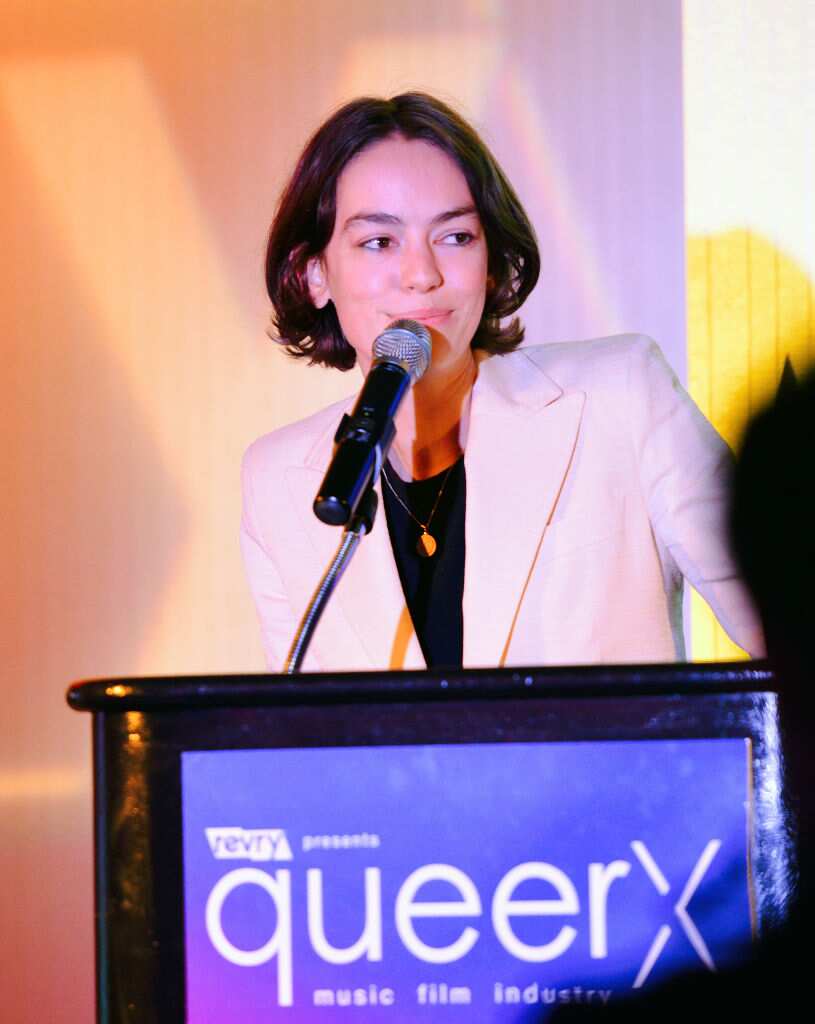 What is Brigette Lundy-Paine's gender? They are non-binary. They say the status may or may not change in the future because they do not want to be confined by labels.
Assigned female at birth, Lundy-Paine revealed at the age of 23 that they are non-binary. Brigette Lundy-Paine's pronouns are now they/them. They are comfortable acting as either male or female.
Even though they came out as non-binary, they said that at some point, they felt fear and anxiety, especially when entering new spaces.
Who is Brigette Lundy-Paine's partner?
Who is Brigette Lundy-Paine dating? They have recently revealed that they are in a relationship with someone they have known for a long time and who has been essential in their love and queerness journey. As Brigette Lundy-Paine's Instagram had been recently deleted, it is hard to know who this significant other is.
At some point in 2017, they were in a relationship with Joshua Hoover.
Are Fivel and Brigette together?
Trente Heavyn 'Fivel' Stewart is an American actress and singer best known for her role as Izzie in Atypical. Fivel and Brigette had amazing on-screen chemistry that led many people to think they were in a real-life relationship.
There are rumours that Fivel is currently dating actor Andrew Kai.
What happened to Brigette Lundy Paine's Instagram?
The actor's Instagram page had been closed at some point but is now back online with more than 1.5 million followers.
How tall is Brigette Lundy-Paine?
The actor is 5 feet 6 inches (169 centimetres) tall and weighs 132 pounds (60 kilograms). Their body measurements are 32-24-33 inches (81-61-84 centimetres) at the bust, waist, and hips. They have dark brown hair and hazel eyes.
What is Brigette Lundy-Paine's net worth?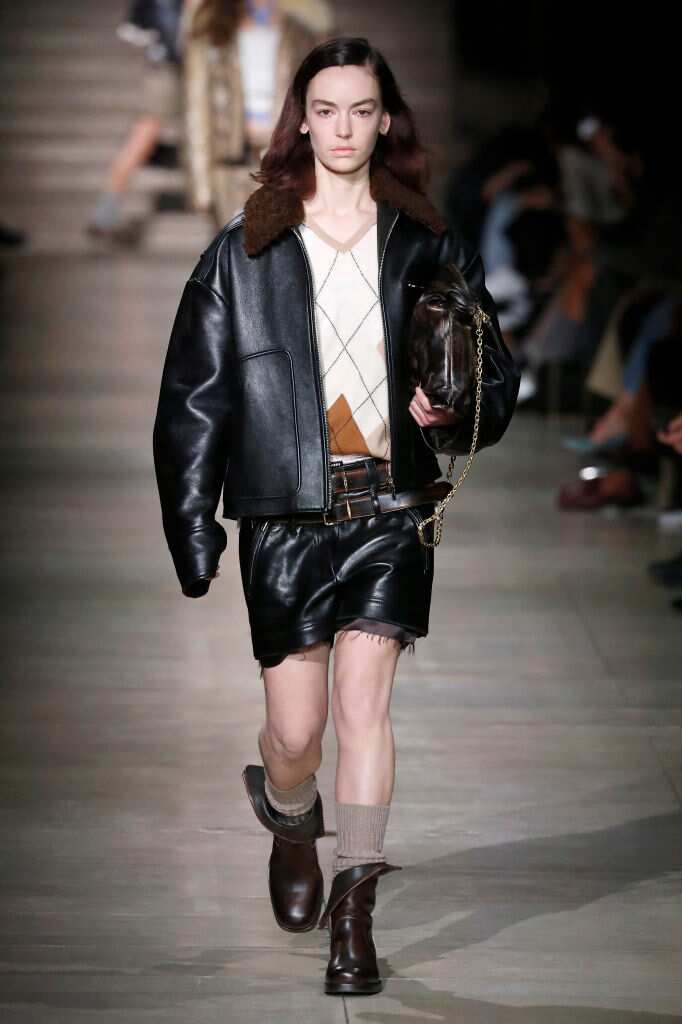 Though relatively young, they continue to grow their finances through acting and singing. Their net worth is currently alleged to be $500,000. However, this information is not official.
Fun facts
Here are some interesting facts about the Atypical actor.
They considered becoming a scientist in their teenage years
They have been actively acting since a young age
They moved to Alameda, California, at the age of 2, along with their parents.
They were cast in a Woody Allen film while still an undergraduate student at NYU.
They were raised in a family of actors; both their parents are performers
Brigette Lundy-Paine is a fascinating musician and actor who is paving the way for other non-binary individuals in the entertainment industry. They have already appeared in numerous films and TV shows at a significantly young age.
READ ALSO: Fin Argus' biography: age, high school, movies, is he still alive?
Legit.ng recently published an article on the biography of Fin Argus, an American actor, model, musician, singer, and songwriter. Fin has appeared in movies and shows like Total Eclipse (2018-2019) as Julian, Clouds (2020) as Zach Sobiech and The Regulars (2017) as Elvis.
Argus was born as Steffan Argus in Des Plaines, Illinois, USA. He began his career in the entertainment industry by performing in musical theatre when he was only ten years old.
Source: Legit.ng