Is Tyler Perry gay? A closer look at the actor's personal life
Tyler Perry is a well-known American actor, writer, director, producer, and entrepreneur. He is famous for his character Madea, featured in the film I Can Do Bad All by Myself. Perry is the creator and producer of the ongoing American sitcom House of Payne, which premiered in 2006. Despite his fame, Tyler's relationships have been a mystery leading to speculation on his sеxuality. Is Tyler Perry gay?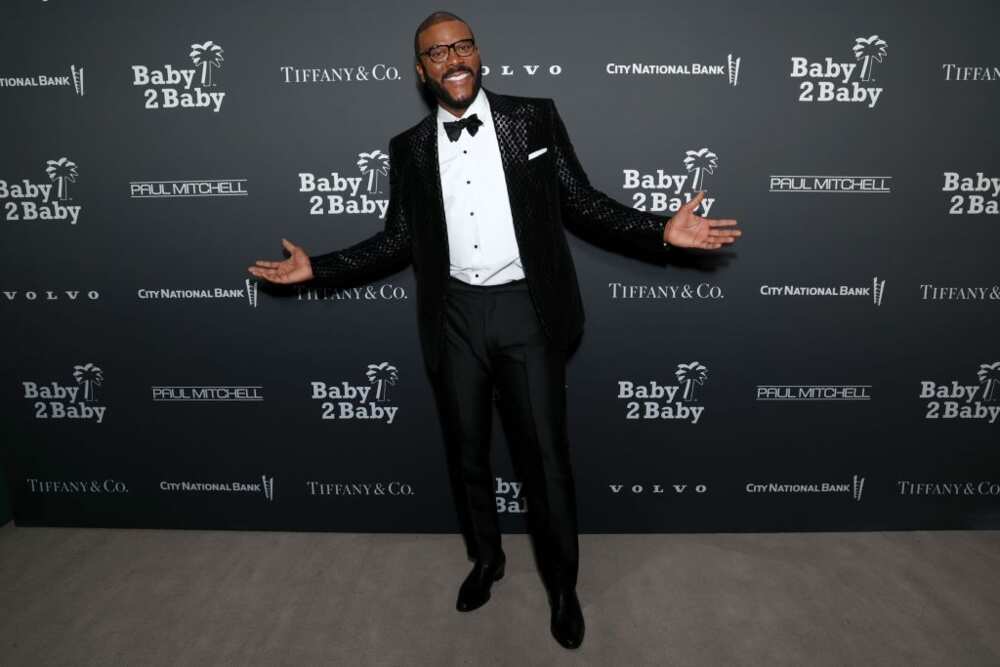 Tyler Perry is a media mogul who owns the Tyler Perry Studios. He is also the godfather to Prince Harry and Megan's baby girl Princess Lilibet. He has great friendships with A-listers such as Cicely Tyson, Taraji P. Henson, and Oprah Winfrey, but there's no wife or girlfriend to speak of. The lack of visible romantic relationships has led many to speculate he is gay. However, the American actor has never confirmed the rumours and keeps his personal life private.
Who is Tyler Perry?
The American actor was born Emmitt Perry, Jr. in New Orleans, Louisiana, on 13 September 1969. His parents are Emmitt Perry, Sr. and Willie Maxine. His father was a carpenter, and his mother was a stay-at-home mom who introduced him to church at a young age. He grew up in an abusive home, leading him to depression as a teenager.
One day he was watching the Oprah Winfrey Show and got inspired to write. He started writing letters to himself narrating his experience in an abusive home, that eventually became a play about domestic abuse called I Know I've Been Changed.
Throughout his career, he has made a television series and different styled movies such as Love Thy Neighbor, Meet the Browns and Assisted Living, among others. His most prominent role is Madea, who has appeared in several plays and films such as Diary of a Mad Black Woman, Madea's Family Reunion, and Madea Goes to Jail, to mention a few.
Perry is also the author of the New York bestseller Don't Make a Black Woman Take Off Her Earrings: Madea's Uninhibited Commentaries on Love and Life. Being a success in Hollywood comes with questions and speculation on personal matters. Tyler's life is no different; people have been asking whether he is straight or gay.
Is Tyler Perry gay?
Tyler likes to keep his love life private, but questions about his sеxuality have been in the tabloids for years. Recently his ex-friend, Walter Lee Hampton, alleged that Perry was once gay but has abandoned the community. He alleged that the actor said the popular Madea character would suffer financially if he came out. While all these are allegations, the actor has never confirmed he is gay. In an interview on Angela Yee's Lip Service, Tyler Lepley denied that he and Perry were gay.
Tyler Perry's lovers
Although there have been questions about Perry's romantic relationship, the actor has been linked to several women. Here is a closer look at the actor's personal life and the women he has been with.
Gelila Bekele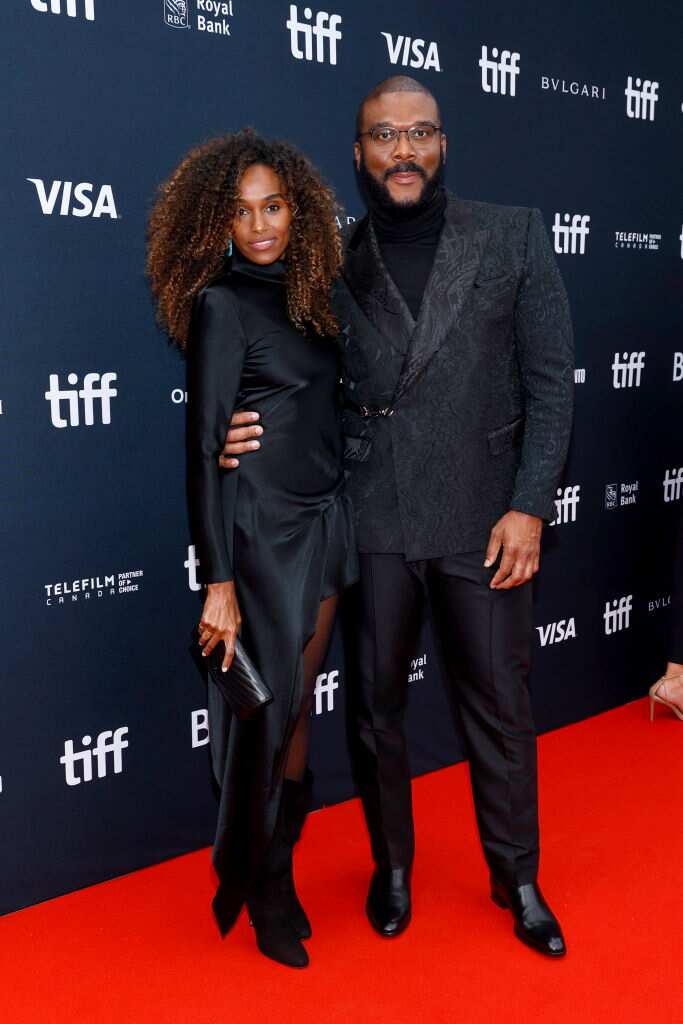 One of Tyler's longest and most famous relationships was with Gelila Bekele. Bekele is an Ethiopian-born model, film producer, activist, and author. She was born on 4 September 1986 in Addis Ababa and was raised by her grandmother. She relocated to the US with her family when she was eight.
As an activist, she champions access to water, education and women's rights in developing countries. She has produced three firms, namely, Noir (2020), Anbessa (2019) and Mai: Life is not Honey (2019). As a writer, she is the author of Guzo, a book about Ethiopian life and culture.
The two met at a Prince concert in 2007 and started out as friends. Their friendship grew into a romantic relationship shortly after. The couple had a son, Aman Tyler Perry, on 30 November 2014.
Tyler and Gelila broke up in 2020 after 13 years together. The two remain friends, while co-parenting their 8-year-old son. Perry announced that they had agreed to end their relationship amicably. The is what he had to say:
This is what a midlife crisis looks like. I'm 51, single and wondering what the next chapter in my life will look like. Whatever it looks like, I'm going to walk with God, be the best father and man I can be, hold my head up high, and try to look my best doing it!! In a world with so much sadness, please try and stay in the good!
Tyra Banks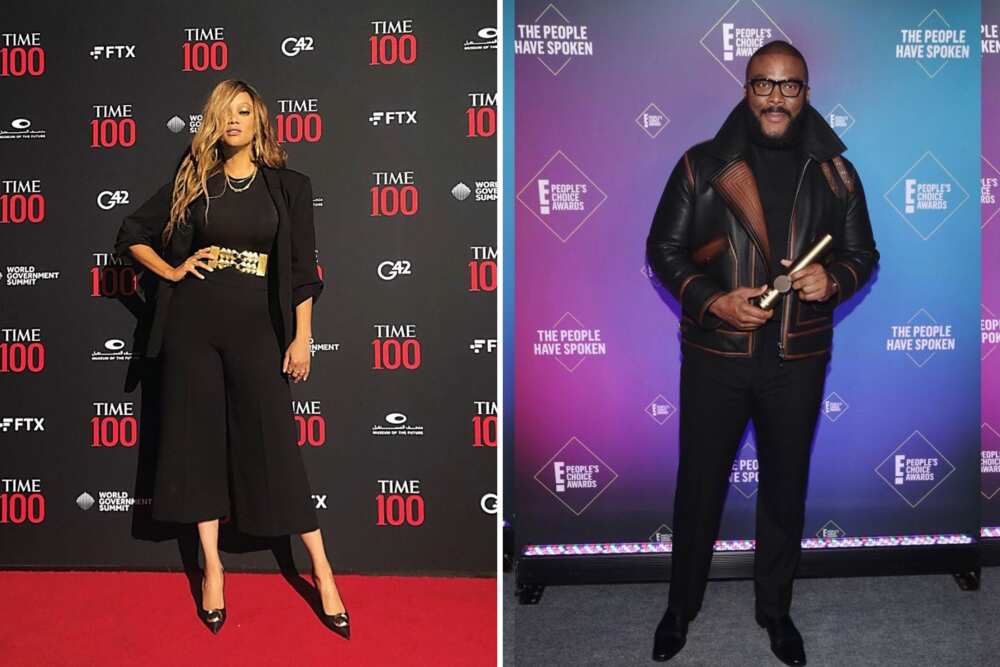 Before his long-term relationship with Gelila Bekele, Tyler Perry dated television personality and model Tyra Banks. The two were seen together several times in 2006, fanning the rumours of them dating. They both denied these rumours, and there is no telling if the two were more than friends.
Tasha Smith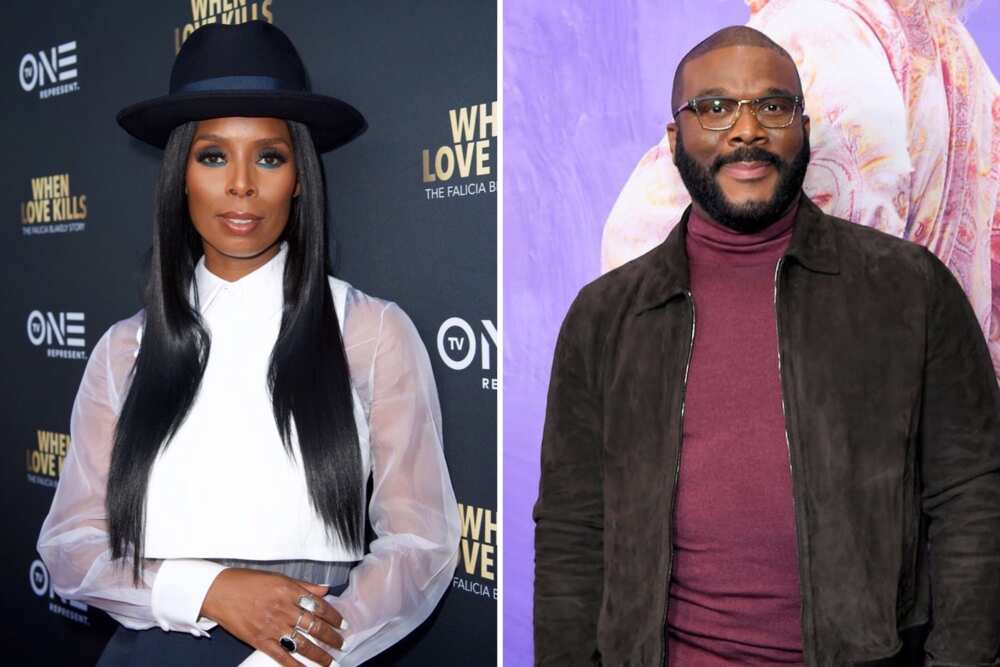 Tyler Perry is said to have also dated Tasha Smith. Tasha is a famous American actress born on 28 February 1971 in Camden, New Jersey. The actress is renowned for Tyler Perry's movies Why Did I Get Married? and its sequel Why Did I Get Married Too? Smith had an interview on the Wendy Williams Show, where she expressed shock at the news that Perry was going to be a father. She said,
I used to think he was asexual. He's like an uncle that never has sеx, like seriously.
Is Tyler Lepley Tyler Perry's partner?
Tyler Lepley is a well-known Hollywood actor. He was rumoured to be Tyler Perry's partner. He, however, denied the allegations that he was gay and cleared the air concerning Tyler Perry's sеxuality.
Does Tyler Perry have a boyfriend?
Tyler Perry is currently a single man and is not dating anyone. He has never had a boyfriend, as he has only dated women.
Is Tyler Perry homosеxual?
Tyler Perry is not homosеxual. He has a history of dating women; his longest relationship lasted 13 years.
Is Tyler Perry bisеxual?
He is not bisеxual. According to the information available, he has only dated women before.
Tyler Perry has had a great career making him one of the best-paid Hollywood personalities. His career notwithstanding, the actor has kept his relationships private, raising eyebrows about his sеxuality. People have been wondering, is Tyler Perry gay? The answer is no; he is not gay, as he denied the rumours.
READ ALSO: Who is Chloe Difatta? TikTok star's biography, age, net worth
Legit.ng recently published a post about Chloe Difatta. Chloe is a well-known social media sensation and TikToker. She rose to stardom by posting lip-syncs, dances and POV videos. The star is also known for twisting her tongue vertically and has gained an impressive flowing on the platform.
Chloe Difatta is also on Instagram, where she has a considerable number of followers. She shares fashion and modelling photos with her fans. She is a fast-rising star to watch.
Source: Legit.ng