Klay Thompson's girlfriend timeline: who has he dated over the years?
Klay Thompson, also known as "Big Smokey", is an American professional basketball player playing his 9th NBA season with the Golden State Warriors. The question of who he is dating continues to linger in many people's minds. It's no secret; when it comes to his dating history, Thompson has dated A-list celebrities, ranging from models and other insanely beautiful women. Who is Klay Thompson's girlfriend now?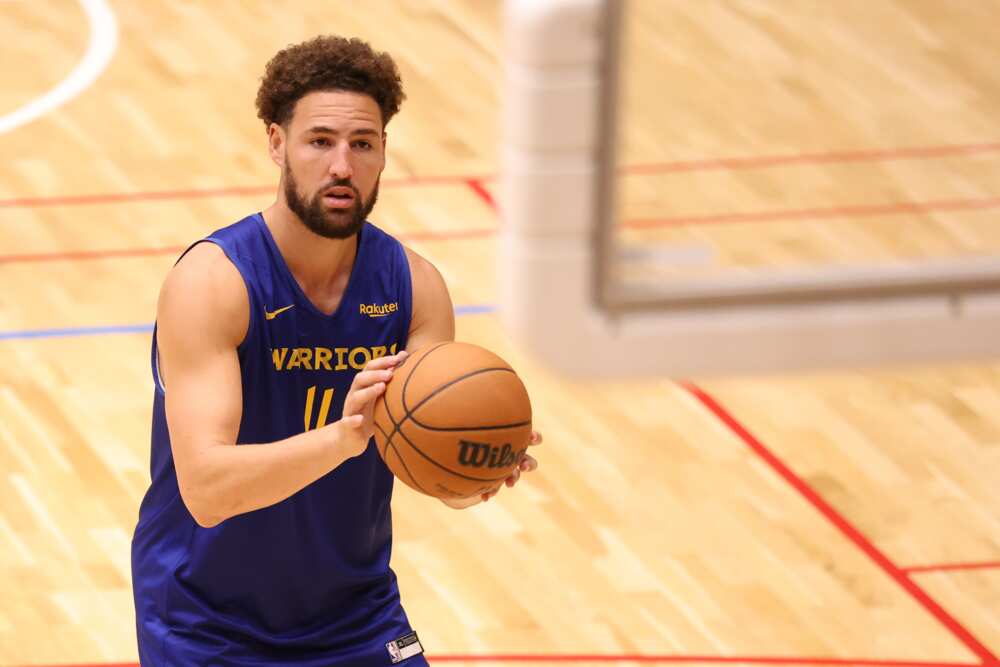 Klay Thompson is one of the best basketball players of all time. He has won a four-time NBA championship and a five-time All-Star between 2015 and 2019. The NBA star has dated many popular women, including Hannah Stocking, Tiffany Suarez, and Carleen Henry. Some of his relationships have been controversial, and little is known about them.
Klay Thompson's girlfriend's timeline
If you are a basketball fan, you must have heard about Klay Thompson and his dating life. The NBA Hall of Fame star has been romantically involved with several women. Here is a list and timelines of the women he has dated.
Hannah Stocking (2014 - 2015)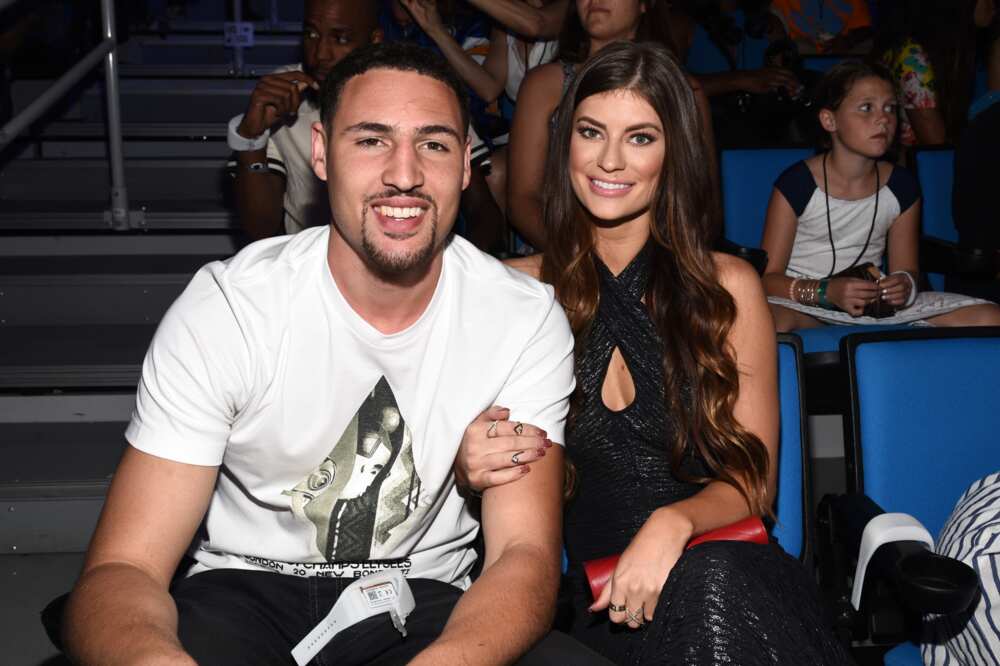 Hannah Stocking is a renowned YouTuber and social media personality from America. She is known as the host of a YouTube show, Mindie, produced by Shots Studio. Additionally, Stocking is known for her comedic sketches on YouTube.
Thompson and the YouTuber Hannah Stocking's relationship began in 2014. The two were seen as social media sweethearts as they shared most of their photos and daily activities on social media. However, the relationship bliss lasted only a year as Stocking broke up with Klay in 2015 for cheating.
Tiffany Suarez (2015)
After his team defeated the Brooklyn Nets in New York, the Golden State Warriors star Klay reportedly went on a date with Tiffany Suarez in 2015. This was after his breakup with Stocking. A photograph of the two was seen on social media with a thanksgiving post from Tiffany.
Carleen Henry (2015)
Carleen Henry who is a famous stylist was Klay Thompson's GF. She was spotted a few times close to the player in public spaces. Klay never made the relationship official on social media as he wanted to be private with his relationships.
The relationship ended when Carleen leaked some DMs that revealed her relationship to various media houses. The move was not taken well with the basketball player, who ended the relationship.
Cherise Sandra (2016)
Klay Thompson and former L.A. Rams cheerleader Cherise Sandra were rumoured to be dating in 2016. She sprayed her name on his patio and posted a picture of it on Instagram, which was quickly removed. Later on, Klay denied the allegations saying he was not dating her.
Abigail Ratchford (2017)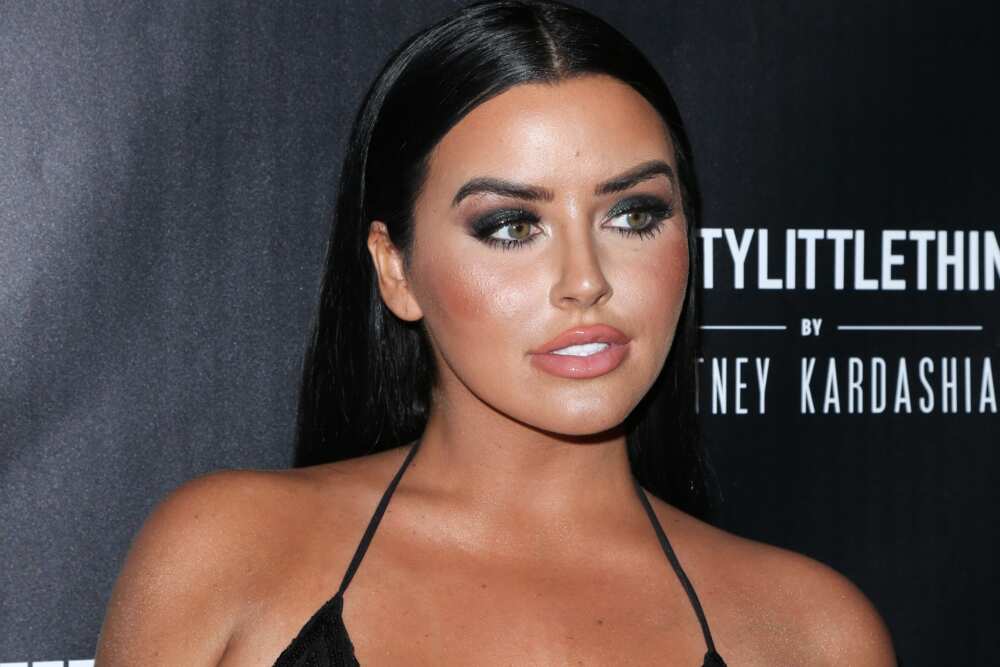 Abigail Ratchford is an American model and aspiring actress from Pennsylvania. She is known for modelling for several magazines, including Sports Illustrated Swimsuit, Maxim, and Esquire.
Abigail Ratchford and Klay Thompson's relationship became public when she posted a photo of Klay's dog, Rocco, on her Twitter account. However, later on, Klay denied being in a relationship with the model, ending the relationship abruptly.
Laura Harrier (2018 - 2020)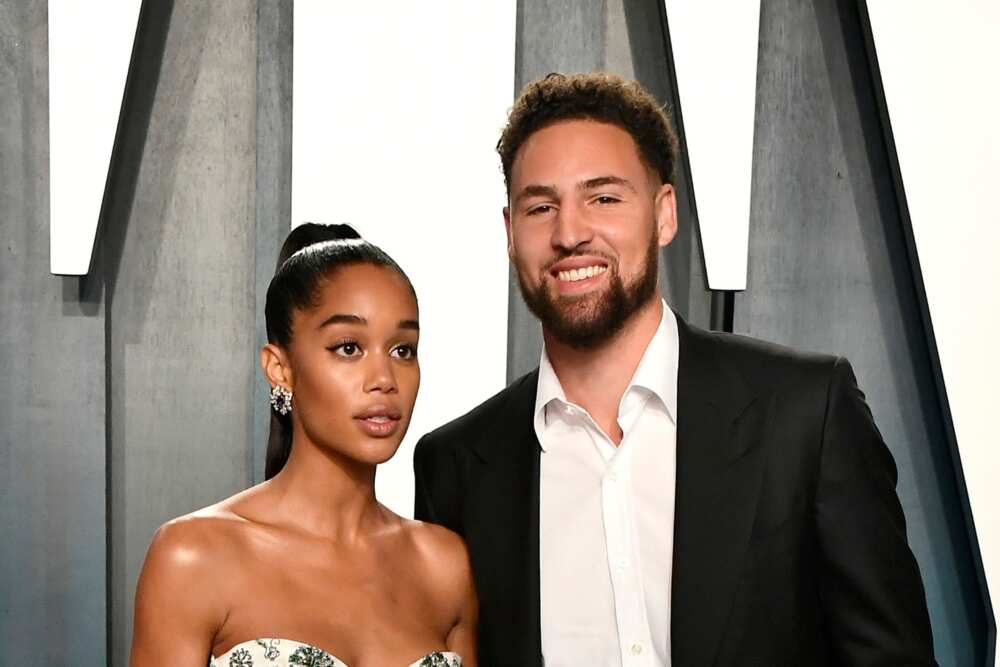 Laura Harrier is a re-known American actress and model. Laura was first recognized as an actress when she featured in the American soap opera One Life to Live as Destiny Evans in 2013. As a model, she has worked with brands such as Urban Outfitters, Macy's, American Eagle, Target, ALDO, Steve Madden, and L'Oréal.
Laura Harrier and Klay Thompson have been an item since 2018 after they were spotted attending a Dodgers game together. Later, the two openly shared their photos on their social media handles. There were rumours of their breakup during the COVID-19 pandemic, after which Laura cleared all their photos on her Instagram account.
The rumours were later cleared, and the couple was back together on social media. However, later in July 2020, a viral video of Klay partying with other women brought the relationship to an end. Laura is currently engaged to a French freelance creative consultant, Sam Jarou.
Eiza Gonzalez (2019)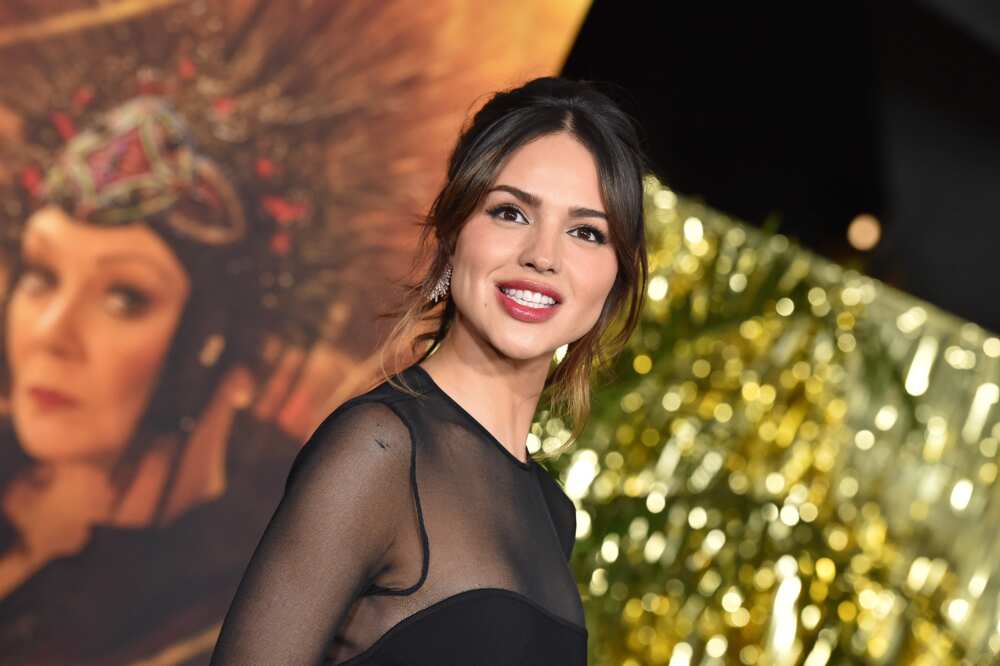 Eiza González Reyna is a Mexican actress and singer born in Mexico City, Mexico. Eiza is best known for featuring in several Mexican telenovelas such as Lola érase una vez. She also had a starring role in the Nickelodeon teen drama Sueña conmigo acting as Clara Molina.
Rumours have it that Eiza was the reason behind the breakup between Klay and Laura in 2019. Allegedly, Klay had an affair with the breakout actress while still dating Laura.
Who is Klay Thompson dating?
In 2022, Klay Thompson was rumoured to have had another romantic relationship with Instagram model Kristen Evangeline. They were spotted together in Los Angeles and in his company at the airport. These rumours, however, have not been confirmed, and it is unknown whether they are dating or not.
FAQs
Who is Klay Thompson? He is an American professional basketball player for the Golden State Warriors of the National Basketball Association (NBA).
How old is Klay Thompson? He is 33 years old as of 2023. He was born 8 February 1990 in Los Angeles, California, U.S.
How tall is Klay Thompson? He is 6 feet 6 inches or 198 centimetres tall.
What is Klay Thompson's religion? He and his brothers were raised as Catholics. He even attended Santa Margarita Catholic High School in Rancho Santa Margarita.
How much is Klay Thompson's net worth? According to Celebrity Net Worth, his net worth is estimated to be $70 million. He earns an annual salary of $33 million
Who is Klay Thompson's wife? The American professional basketball player does not have a wife.
Is Klay Thompson married? The NBA player Klay Thompson is not yet married.
Klay Thompson is one of the best professional basketball players in the world, with a career spanning two decades. Klay has dated women of high calibre, mostly models and social media sensations. The above Klay Thompson's girlfriend's timeline lists all the ladies he has been with over the years.
READ ALSO: Timothee Chalamet's girlfriend timeline: who has the actor dated?
Legit.ng recently published an article about Timothee Chalamet's girlfriend. Chalamet is a famous American actor who rose to stardom after starring in the film Call Me by Your Name. He has become an internet sensation, with fans trying to keep up with his relationships. However, the actor likes to keep the details of his relationships under wraps.
Timothee is a fashion icon with outstanding features like hair, jawline, and androgynous looks. The famous actor has dated various women throughout his career.
Source: Legit.ng