Does Owen Wilson have a wife? exploring the actor's relationships
Owen Cunningham Wilson is a famous American actor. He became famous after linking up with Wes Anderson, a film producer in Dallas. The duo has worked on big films such as Bottle Rocket (1996), Meet the Parents (2000), and Zoolander (2001), among others. Despite his illustrious career, his love life has been a rollercoaster. His fans have been curious to know if he is married. Well, does Owen Wilson have a wife?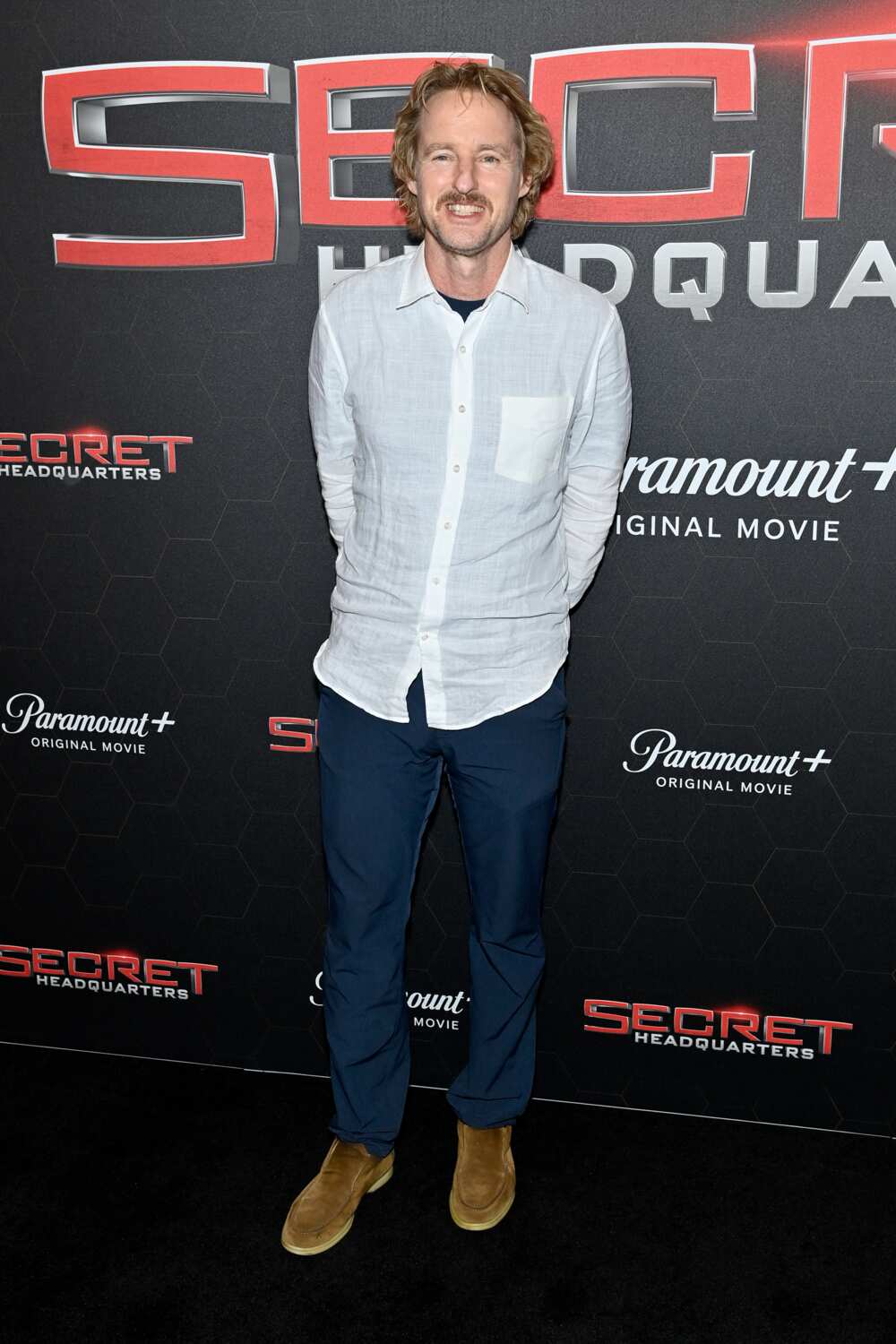 Owen's most successful movie is the Wedding Crashers. Aside from his film career, Owen's relationships have always been a topic of discussion in the entertainment scene. The reason behind this is talented actor has had multiple women in his life. He has a history of unsuccessful relationships and people want to know more about Owen Wilson's wife. Here is a look at personal life.
Who is Owen Wilson?
Owen Wilson was born in Dallas, Texas, on November 18, 1968. He is the son of a photographer and an advertising executive. Wilson grew up together with his two brothers, Andrew and Luke, who are also actors.
Owen was expelled from St. Mark's School of Texas before joining Thomas Jefferson School. He joined the New Mexico Military Institute and later joined the University of Texas in Austin. Here, young Owen met Wes Anderson, a future film producer.
The young man's star began to shine after meeting Wes, and they both produced numerous films. They included, Rushmore (1998), The Royal Tenenbaums (2001), The Life Aquatic (2004), The Fantastic Mr Fox (2009) and many more. The star also voiced animated characters in Marmaduke (2010), Cars 2 (2011) and Free Birds (2013).
In 2008, Wilson was featured in two comedy movies, Drillbit Taylor and Marley & Me. He joined the Marvel Universe series Loki in 2021. Together with Wes, he won an Academy Award nomination for Best Original Screenplay with the film The Royal Tenenbaums.
Does Owen Wilson have a wife?
Despite this, his relationships have not succeeded. The star is not married but he has had three kids from his past relationships. His kids, however, live with their mothers although he does his duty as a father in their lives.
Owen Wilson's dating history
Although Wilson is not married, he has had serious relationships with a few talented celebrities. Here is a look at Owen Wilson's relationship history.
Sheryl Crow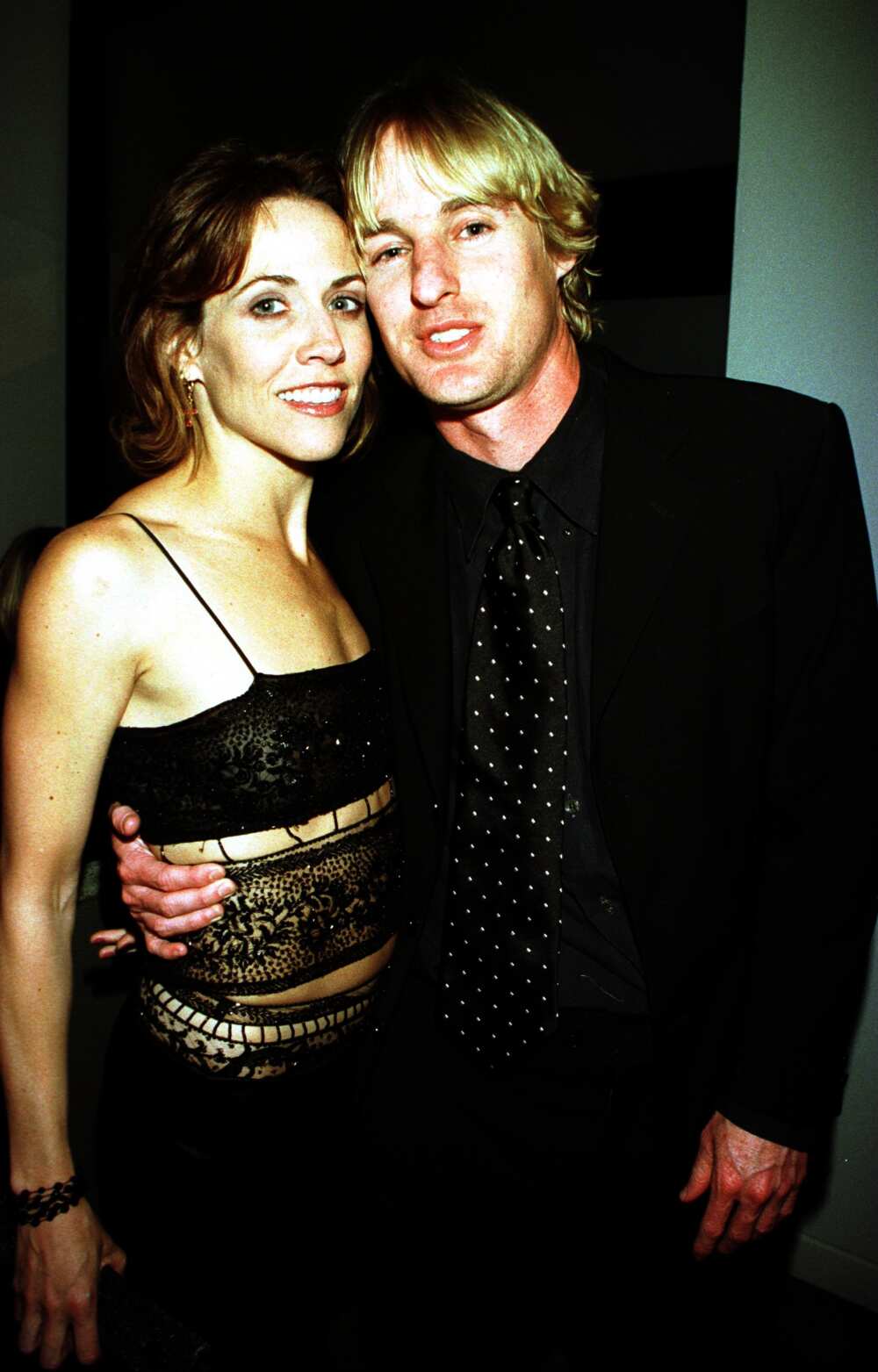 Owen's first relationship came to the limelight when he started dating the beautiful American singer and actress Sheryl Crow. The couple met on set of The Minus Man movie in 1999. In the movie, Wilson played a killer while Crow was one of his victims. Despite their odd characters in the movie, the two sparked a romantic interest between them.
Their romance hit it off quickly and they were not shy about it; they laid their romance bare for the world to see. They attended various events together, and Crow even dedicated the song Safe and Sound to Owen. The song is from her album, C'mon, C'mon. Sadly, the romance did not last for long, and two years later, they ended it.
Kate Hudson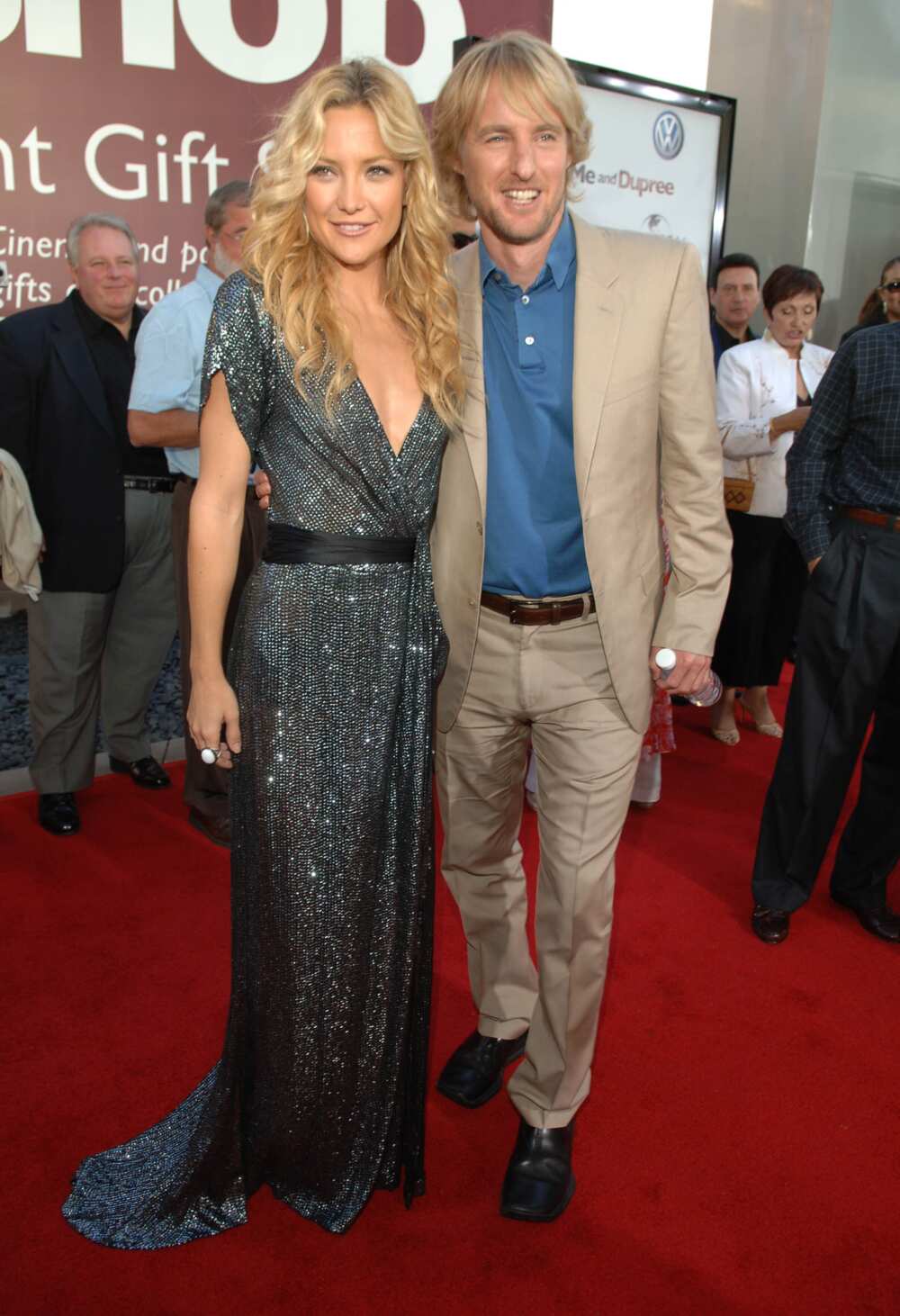 A few years later, Wilson found love again in Hollywood. Owen Wilson's girlfriend this time was Kate Hudson. Like in his previous relationship, the two met on a movie set of the 2006 comedy film, You, Me, Dupree. They began dating immediately but kept things under wraps for some time. After a while, the media got wind of it, and their relationship became public.
The couple was photographed strolling on the beach in Australia, where Kate was filming the movie Fool's Gold. The pair confirmed their relationship with a kiss during Hudson's birthday in New York.
The couple went on a vacation in Hawaii and they were also seen together at the Wesndell Baker Story' premier. The relationship was short lived and they ended things a few days to the Memorial Day.
Jade Duell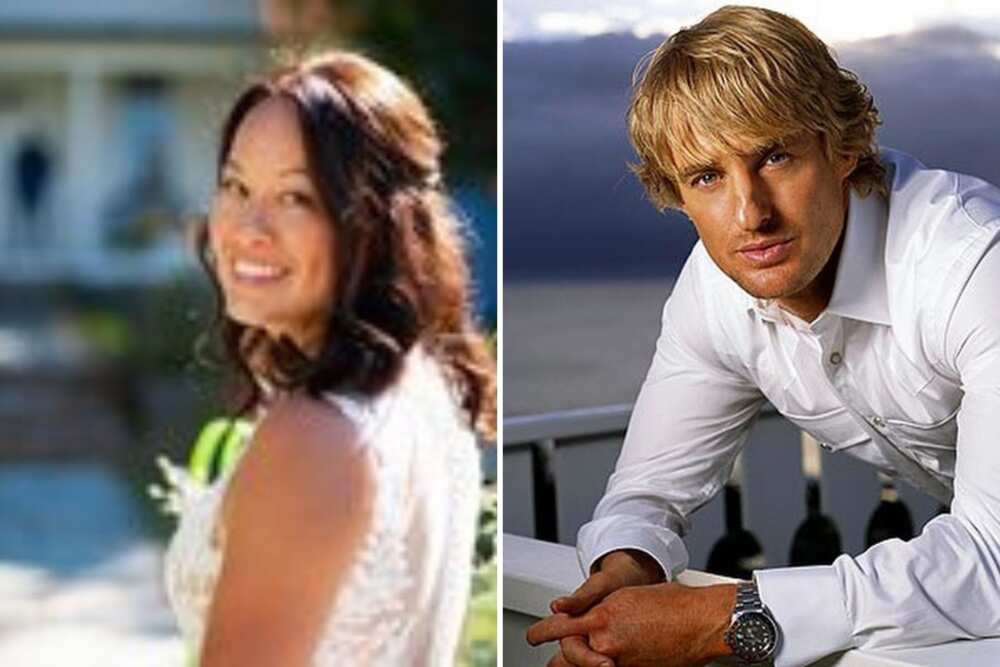 Next, Wilson started dating Jade Duell, a government official in 2010. The couple met on a plane as they flew from Los Angeles to Washington, D.C. After a year, the two became parents for the first time. Owen Wilson's partner bore him a son named Robert Ford Wilson, in Maui, where they lived together. The relationship lasted two years, and they parted ways five months after the birth of their son.
The breakup was reportedly caused by Wilson's lack of interest in a committed relationship. He wanted to be free to hang out with his friends both male and female. The actor chose to end things because he did not want to cheat on Jade behind her back. Despite their split, the actor loved his new role as a dad and continued to support his son.
Caroline Lindqvist
Owen and Caroline's romance hit the headlines in 2013, after she was rumoured to be pregnant. At the time, Caroline was Wilson's trainer, and they both enjoyed working out. She was, however, still legally married to Ritu Chopra, although they had separated.
According to Page Six, Lindqvist was surprised when she found out she was pregnant but decided to keep the pregnancy. The two had been dating on and off for a while from the time they met in 2003. They two welcomed a son named Finn, and Owen was willing to support the child but had no intention of marrying her.
Varunie Vongsvirates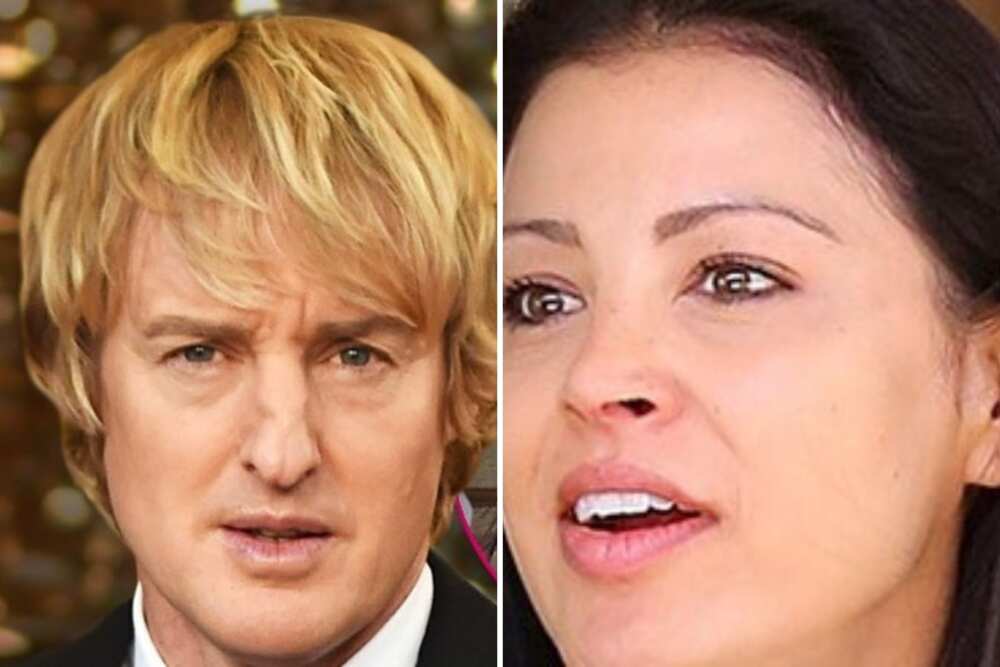 Varunie and Wilson's relationship was unclear, although the two were reportedly on and off for five years. Their relationship hit the tabloids when their daughter, Lyla Aranya Wilson was born on 9 October 2018.
However, Owen demanded DNA test and this created a lot of controversy. The DNA test was positive confirming he was the father. Despite the results, Varunie claims the actor had never met Lyla since she was born.
Is Owen Wilson married right now?
The actor is not married now and has never been married before. He has, however, been in several relationships in the past.
Who does Owen Wilson have a child with?
The star has three kids from his past relationships. He has a 12-year-old son Robert Ford Wilson, Jade Duell. He and Caroline Lindqvist have a 9-year-old son named Finn Lindqvist and a 4-year-old with Varunie Vongsvirates.
Does Owen Wilson have a wife? Owen Wilson is one of the best actors in America. Despite his success in film industry, his relationship with women has been turbulent and he has dated several of them as documented above. He has, however, never been married, but he has three kids from his past relationships.
READ ALSO: Maya Jama's boyfriend timeline: who has she dated over the years?
Legit.ng recently published an article about Maya Jama's boyfriend. Maya is a famous actress, model, television personality and radio host from the United Kingdom. She rose to stardom when she was named the host of Love Island on ITV. She has kept her personal life low-key despite her fame, and fans are curious about who is Maya Jama's boyfriend.
Maya is a great host on radio and TV, and her career has soared in recent years. She has been on shows like The Circle, Peter Crouch: Save Our Summer, and shows on Rinse FM and BBC Radio 1. The media personality has been linked romantically to several well know men.
Source: Legit.ng