Molly Ephraim bio: age, net worth, partner, movies and TV shows
Molly Ephraim is a remarkable film, and television shows the actress in the United States of America. She is renowned for featuring in Last Man Standing, an ABC sitcom film, as Mandy Baxter. The celebrity is also well known for the roles she played in television series, Halt and Catch Fire and Brockmire, in the year 2017.
The beautiful actress's popularity has significantly increased over the years. She has been a great encouragement to many movies and television series producers and directors. As a result, she has been able to build a good reputation globally. In the year 2018, Ephraim's outstanding acting skills qualified her to feature in the film, Casual. She also got the role of Irene Kelly in the movie, The Front Runner, in the same year. Molly has played significant secondary and primary roles in other famous series and films such as The Act, Modern Family, and College Road Trip, among many others.
Profile summary
Birth name: Molly Ephraim
Nickname: Molly
Date of birth: May 22, 1986
Town of birth: Philadelphia, Pennsylvania, United States of America
Horoscope: Gemini
Molly Ephraim age: 33 years
Height: 5 feet 1 inch
Weight: 50 Kg
Eye color: Dark Brown
Hair color: Dark Blonde
Nationality: American
Ethnicity: Ashkenazi Jewish
Career: Actress
Religion: Judaism
Instagram: mollyephraim
Early life
The beautiful actress, Molly, was born in Philadelphia, Pennsylvania, United States of America. She was born to her mother, Nina Zebooker, and dad, William Ephraim, on the 22nd day of May in 1986. She was brought up by her parents in a Jewish household alongside her bother, Max. While still young, her family relocated to Bucks County, Pennsylvania.
The star's passion for acting came clear at a very early age. As she grew up, she performed comedies at Bucks County's Playhouse. Her excellent acting skills opened many opportunities to perform in various prestigious theater companies. Still, during her teen years, she started featuring in Broadway productions. Ephraim is a proud graduate from Princeton University with a degree in Religious Studies. The star was a clever student as she was able to balance acting with her studies.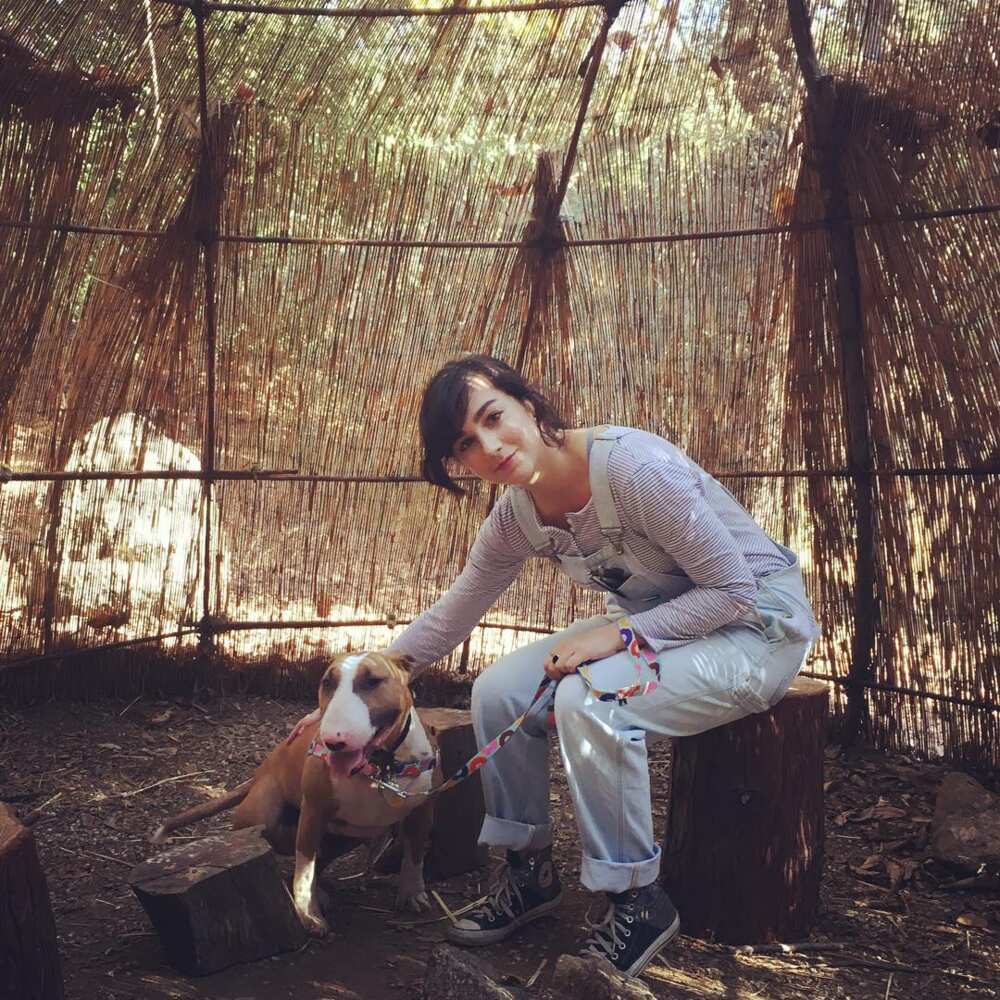 Career
The beauty started acting when she was very young. Immediately after her graduation, she got opportunities to work with local films and comedy productions, which gave her a good foundation for her acting career. In the year 2002, Molly made her debut as Little Red Riding Hood, in the film, Into the Woods, a Broadway revival. Her unique acting skills pleased many film enthusiasts, and as a result, she was nominated for the Drama League Award. After two years in 2004, she featured in Filddler on the Roof, as Bielke. Luckily, the celebrity got another role as Rachel Stein in the movie End Days, a Broadway production.
Then in 2008, the beauty played a part in as Olive in The 25th Annual Putnam County Spelling Bee, a Barrington Stage Company film. Ephraim got an opportunity at Westport Country Playhouse to play the role of Anne Frank in the movie, The Diary of Ann Frank. The celebrity also appeared in the film, Bad Jews, at Geffen Playhouse in Los Angeles, as Daphna Feygenbaum. In the year 2008, she appeared in the film College Road Trip as Wendy Greenhut. The beautiful actress got recurring roles in several episodes of the television shows Law and Order in 2008 and Royal Pains in 2009.
In 2010, the gorgeous actress played in the movie, Paranormal Activity 2, a horror film, as Ali Rey. After four years, in 2014, she featured in a spin-off movie, Paranormal Activity: The Marked Ones. Molly played the role of Mandy Baxter, a daughter to one of the characters, Tim Allen, in Last Man Standing, the ABC sitcom. Her role in that film increased her fame globally.
Molly Ephraim movies and TV shows
The beauty has turned out as a young and most talented actress in the film and entertainment industry. Molly Ephraim Last Man Standing star has been able to secure many minor and major roles in all the films and television series over the years.
Movies
Enlisted below are all the films in which the superstar has been part of:
College Road Trip in 2018 as Wendy Greenhut
Paranormal Activity 2 in the year 2010 as Ali Rey
Paranormal Activity: The Marked Ones as Ali Rey in 2014
Gravy as Cricket in the year 2015
The Front Runner in 2018 as Irene Kelly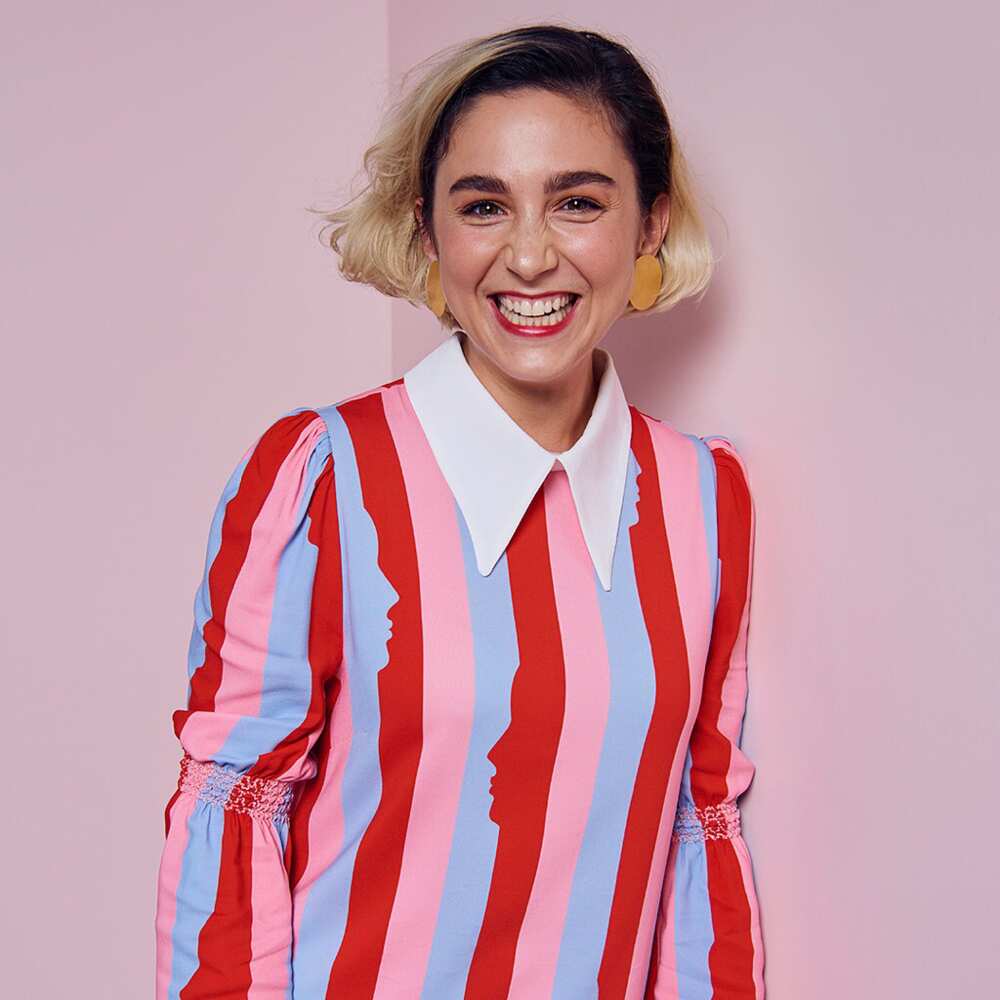 TV shows
Here is the list of all the television shows which Molly has featured in:
Hench at Home as Ally Hench in 2003
Law & Order as Anne-Marie Liscomb in the year 2008
Royal Pains as Beth Samuels in 2009
The Wonderful Maladys in the year 2010 as Emo Girl
Last Man Standing from the year 2011 to 2018 as Mandy Baxter
Brockmire in 2017 as Bartender
Halt and Catch Fire in 2017 as Alexa Vonn
Casual in 2018 as Jess
The Act as Gypsy's lawyer in the years 2019
Modern Family in 2019 as Libby
Molly Ephraim measurements
The celebrity has unique body features that have played a significant role when it came to securing all her acting roles. Also, her body build is very attractive in that every man would wish to date her. Below are her body measurements:
Height: 5 feet 1 inch
Weight: 110 lbs or 50 Kg
Dress: 36(EU) or 6(US)
Build: Slim
Distinctive features: Short stature
Shoe size: 7.5(US)
Breast size: 35 inches
Bra size: 32C
Cup size: B
Sexual orientation: Straight
Body shape: Hourglass
Weight size: 24 inches
Body measurements: 36-24-35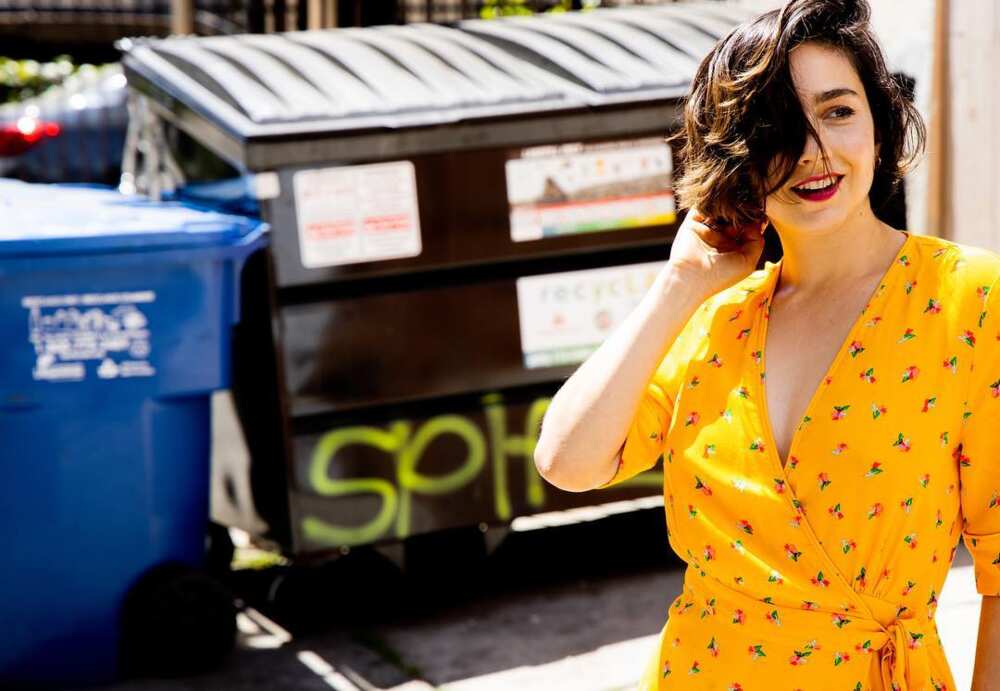 What happened to Molly Ephraim?
In the year 2018, Molly Ephraim decided to exit the series, Light Man Standing. However, the directors and producers turned her unfortunate exit into an exciting opportunity. According to TV Line, Molly decided to replay in the ex-ABC sitcom's death-defying Fox revival as the middle daughter, Mandy. Unfortunately, she did not get the opportunity to replay her role again in the Last Man Standing, season 7. In an interview with TV Line's reporter at the Television Critics Assoc. summer press tour, EP Matt Berry said:
When the show was canceled… [Molly] got involved in some different things, so when [Last Man Standing] came back, she was not able to do it. It's unfortunate. We love her deeply. She's a big part of who we were. But [it's] exciting for us to look around and see who we can get to play that character. We want someone to come in and not play Molly Ephraim. We want somebody to come in and play Mandy. We've seen a lot of great actresses.
Is Molly Ephraim Married?
Molly is the kind of person who does not like to attract social media attention. However, her fans are still curious to know Molly Ephraim dating life. She has been able to strike a balance between her private life and career life over the years. According to some sources, there are several previous Molly Ephraim boyfriends because she has been in various relationships in the past, which cannot be well ascertained at the moment. As of 2020, Molly Ephraim married life is not known as the actress is still single. It seems that she is not yet interested in dating but very busy to reach the peak of her career. Therefore, Molly Ephraim husband to be is not known yet.
What is Molly Ephraim doing now?
After Molly Ephraim hot left Last Man Standing, she got involved in many things to keep her busy. She got an opportunity to act in The Front Runner as Irene Kelly. Also, the actress got crucial roles in the TV series, The Act and Modern Family, in the year 2019. Molly Ephraim now is not working on any movie or television series. It seems as if the star has taken a break from her acting career and enjoying life behind the cameras.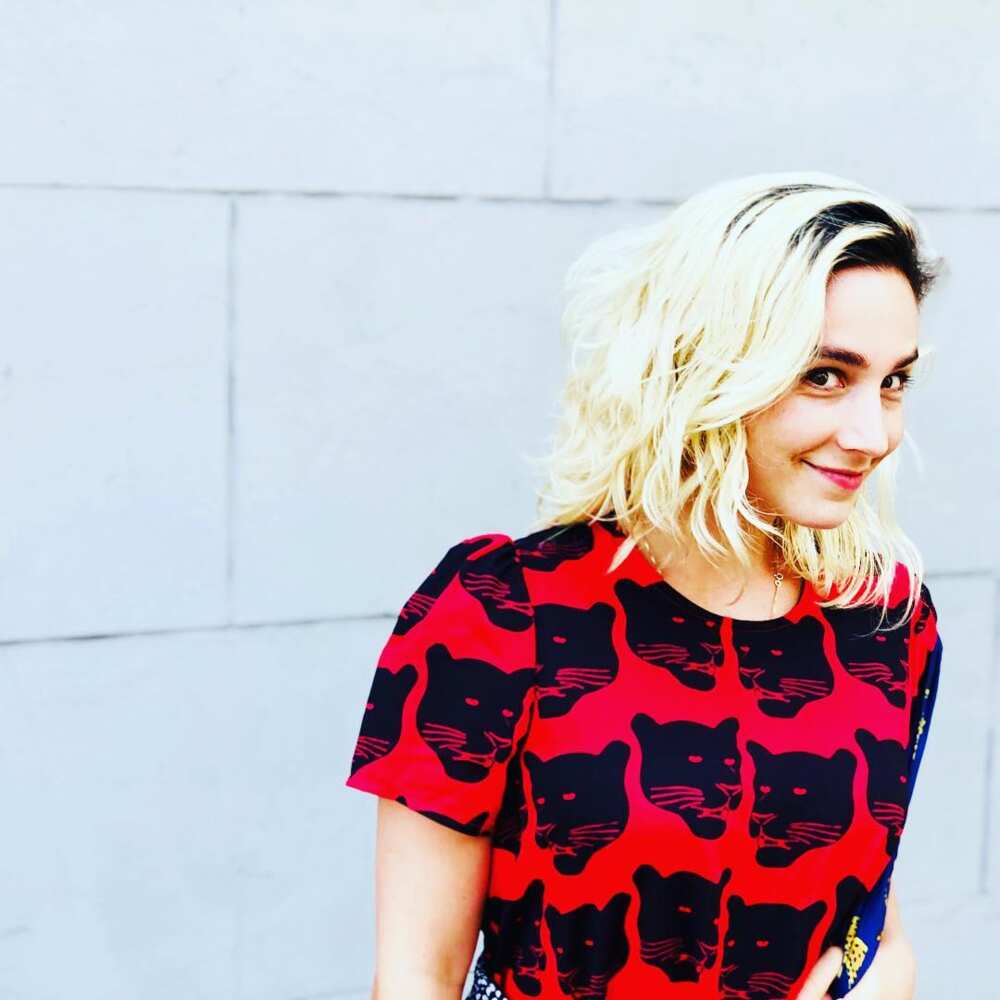 Facts about Molly Ephraim
She has only one sibling, a brother, Max.
The celebrity started acting when she was very young.
In the year 2008, she made her movie debut in the College Road Trip, a comedy.
The celebrity made her professional debut when she was 13 years old, in New Hope, PA, at the Bucks Country Playhouse.
In 2000, Molly was nominated as Little Red Riding Role for a Philadelphia Barrymore Award.
The beauty was also nominated for a New York Drama League Award in 2002.
She co-starred in the Paranormal Activity 2 and 3, horror movies.
In the year 2010, she starred at Westport Country Playhouse in The Diary of Anne Frank.
How much is Molly Ephraim net worth?
The fine-looking actress has been very hard-working for all the years she has been in the film and entertainment industry. She has made a good amount of money from her acting roles. Despite leading a single life, she can be able to afford and live a luxurious life like any other acting stars. In her 30's, she is enjoying a gross net worth of about 1 million dollars. Her fortune is expected to increase if she resumes to acting.
Molly Ephraim is a celebrated icon globally. She has featured in many films and television shows, which have made her renowned. Even after leaving the series, The Last Man Standing, her excellent acting skills has been one of the reasons why she is still attracting thousands of admirers over the years. As a result of her successful life, she remains to be a good example and inspiration for many upcoming actresses in the world.
Source: Legit.ng