30 best Christian gospel songs of all time that you need to hear
Gospel songs have been around for a long time and have a massive following of people who love to sing their praises to God. These songs can help one deal with life's countless ups and downs. Besides being uplifting, these songs can also be quite enlightening, comforting, and a pleasure to sing along to.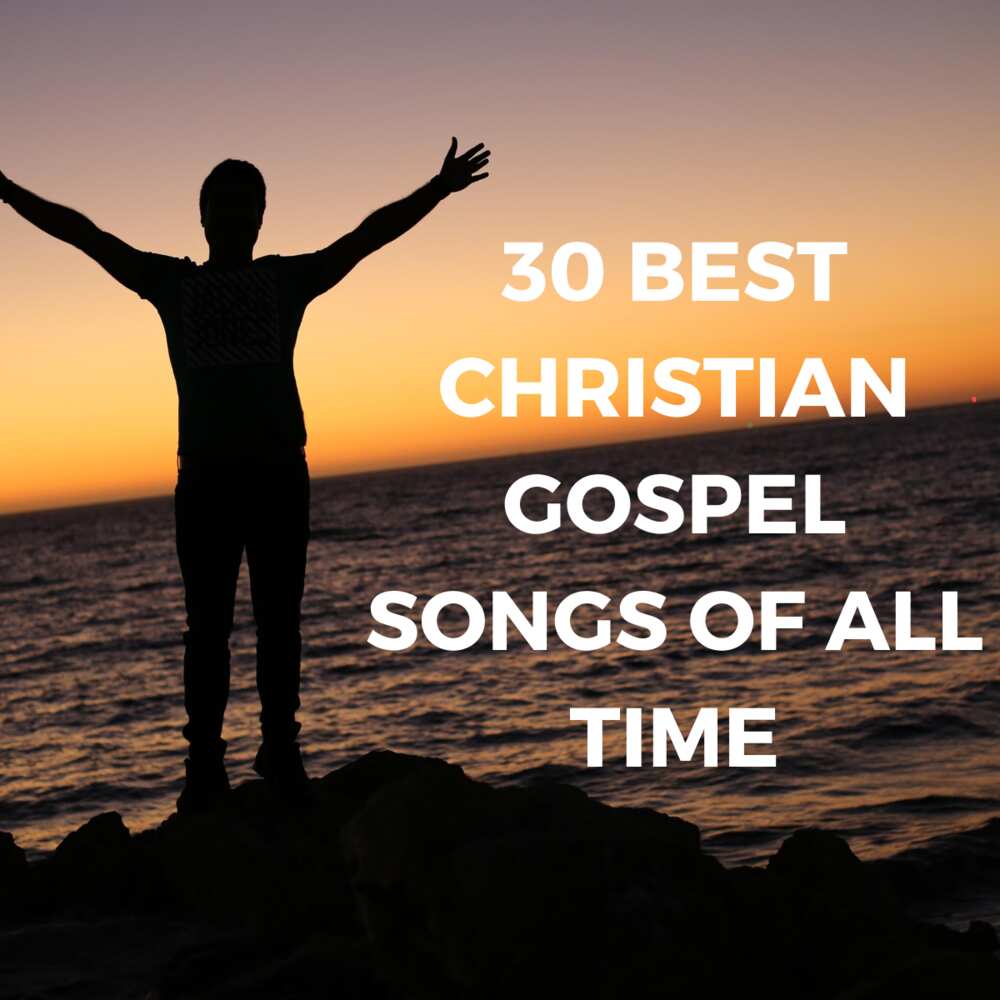 The best praise and worship gospel songs can easily give listeners a calming emotional experience and help them establish a spiritual connection with God. Often, these songs are more than harmonies and melodies; they also carry powerful messages. the best gospel songs of all time.
What are the top gospel songs of all time?
Here are 30 praise and worship songs that every Christian definitely needs to hear.
30. Sinnerman by Nina Simone
Clocking in at over ten minutes, Simone's version of this African-American traditional spiritual song is an outpouring of intense emotion, possibly tied to her own religious beliefs.
This track was inspired by the Biblical book of Exodus, where Moses leads a group of people out of Egypt only to be punished by a series of plagues when they rebel against God.
29. Touch the Hem of His Garment by Sam Cooke
Given the Biblical account's impactful message about the woman who bled for many years, several gospel lyricists and musicians wrote songs about it. One example of which is Sam Cooke's Touch the Hem of His Garment.
28. For Your Glory by Tasha Cobbs
This amazing piece of praise and worship music tells us that if we want to find favor in God's eyes, we should want to be where he is. The track pushes one into living for the Lord.
27. He's Got the Whole World in His Hands by Mahalia Jackson
Mahalia Jackson, a singer with one of the finest voices in this history of gospel music, did full justice to this joyous spiritual track from 1927.
26. The Christian Life by The Louvin Brothers
The song is about the simple pleasures of leading a moral existence. The track's title is certainly less fire-and-brimstone than its album's title and lead track titled Satan Is Real.
25. It Ain't Over by Maurette Brown Clark
This is an amazing track about not giving up even when the odds seem to be stacked against you. Maurette's amazing voice simply takes the song to another level.
24. I'll Fly Away by The Kossoy Sisters
Written by renowned gospel songwriter Albert E Brumley, I'll Fly Away was recorded by close-harmony specialists and identical twins The Kossoy Sisters in 1956.
23. Peace in the Valley by Red Foley
Foley's nuanced phrasing in this track is backed up by a perfect backing chorus. In 1951, the track was an unprecedented hit, selling more than a million copies.
22. Father Jesus Spirit by Fred Hammond
This is one of the most amazing praise songs you can find today. Fred's performances are often so great that people stand on chairs to watch him.
21. Pass Me Not, O Gentle Savior by Bob Dylan
Fanny Crosby, popularly known as the 'queen of gospel songwriters,' wrote this track in 1868. More than a century later, it was recorded by Nobel Prize winner Bob Dylan.
20. If I Give My Soul by Billy Joe Shaver
If I Give My Soul was recorded in 1993 for Tramp on Your Street, a collaboration between Shaver and his guitarist son Eddy Shaver
19. Mighty Good God by Chicago Mass Choir
This gospel song is straight-up buoyant, back to the basics, old-school-flavor, that will have you out of your seat clapping and looking for a tambourine.
18. Amazing Grace by Ray Charles
This may be one of the most beloved hymns/spiritual tracks of the past two centuries. The soaring words and melody, describing profound religious joy, strike a chord around the world.
17. Unanswered Prayers by Garth Brooks
Garth Brooks uses a story about a man losing the girl of his dreams to illustrate an important lesson: sometimes, prayers that appear to have been unanswered really are not.
The material might seem a little lightweight compared to the other gospel tracks included in this list of gospel songs, but Unanswered Prayers rocketed to No. 1 on the country charts.
16. I'm Blessed by Montage Pheloan
Something about the way the lead vocalist sings in this song gets one all appreciative and thankful. When the choir gets to singing 'still blessed,' the track gets even better.
15. What A Friend We Have by Tennessee Ernie Ford
This gospel standard has been covered by numerous leading musicians, including Tennessee Ernie Ford.
14. Wings of a Dove by Ferlin Husky
Ferlin Husky took gospel music to the pop charts with his chart-topping hit Wings of a Dove. Written by Bob Ferguson, the track uses a dove as a symbol of hope, an idea borrowed from the book of Genesis.
13. Great & Mighty by Byron Cage
This song is 10 minutes of 'keep you swaying and lifting your right hand to God the Father almighty.' It is also one of the best worship songs to watch as a live performance.
12. There is a Fountain Filled with Blood by Aretha Franklin
Aretha Franklin was only 14 when she recorded the 1956 album Songs of Faith at the New Bethel Baptist Church, where her father was the reverend. This song, There Is A Fountain Filled With Blood, is one of the greatest black gospel songs of all time.
11. A Satisfied Mind by Porter Wagoner
A Satisfied Mind was Porter Wagoner's 1955 smash hit. Its sentiment recalls the verse from Matthew:
It is easier for a camel to go through the eye of a needle than for a rich man to enter the kingdom of God.
10. Incredible God, Incredible Praise by Youthful Praise
Just get to around the 3:50 mark of the song and enjoy it. The lyrics are very much life-affirming and pretty much all you need to begin your day.
9. Up to The Mountain (MLK Tribute) by Patty Griffin
Country singer Patty Griffin has written fine modern gospel songs, one of which is Up to The Mountain (MLK Tribute).
8. Why Me Lord by Kris Kristofferson
This was the last song on Kristofferson's 1972 album titled Jesus Was a Capricorn. It became the best-selling single of his career. The track is a straightforward gospel tune about a man surprised by God's grace.
Why Me Lord is irrefutably one of the finest old gospel songs.
7. God Is by Derrick Wells & Legacy
At about the 3:30 mark, the track can easily make one start clapping and singing along. It is no wonder the song is among the most popular worship songs today.
6. O Mary Don't You Weep by Bruce Springsteen
This amazing track tells the Biblical story of Mary of Bethany and her pleas to Jesus to raise her brother Lazarus from the dead.
5. Can the Circle Be Unbroken by The Carter Family
The Carter Family sings the definitive version of this Christian hymn about the loss of a loved one. The track explores hope and despair and finds spiritual transcendence in the image of the unbroken circle of life
4. Swing Down Chariot by Gaither Vocal Band, Ernie Haase & Signature Sound
Are you looking for amazing southern gospel songs? Look no further than the Gaither Vocal Band. Swing Down Chariot is one of the best Christian worship songs to sing along to. Everyone involved in the track plays out their part to utter perfection.
3. I Saw the Light by Hank Williams Sr.
Hank Williams Sr.'s song about a religious experience feels like one. It builds to a rousing gospel chorus about a man who has wandered off the lost highway and into the light.
2. Shout to The Lord by Hillsong Worship
It is hard to mention Christian worship music without mentioning Hillsong. Before the group was a worldwide sensation, the worship movement was mostly limited to their home country of Australia. One of the group's first songs to make it big internationally was Shout to the Lord.
Originally performed by Darlene Zschech, the song became one of the most popular gospel songs in the mid-to-late 1990s.
1. Lord, I Lift Your Name on High by Rick Founds
What is the best worship song? While the answer may vary from one Christian to the other, this track by Rick Founds is undoubtedly among the best.
The track is among the simplest, upbeat old time gospel songs that work great on a Sunday morning.
There are numerous gospel songs today, some of which we love more than others. Are you a fan of the genre? If so, which is your favorite track of all time?
READ ALSO: Nigerian praise and worship songs list
As reported by Legit.ng, gospel artists such as Nathaniel Bassey, Sinach, and Frank Edwards continue to gain widespread recognition in Nigeria.
With numerous songs being released each year, the praise and worship genre is well represented in Nigeria. Discover an amazing collection of praise and worship songs from all over the country.
Source: Legit.ng