Kevin Gates net worth, bio, age, height, real name, death rumors
Music has drastically evolved over the years. Gone are the days when people used to listen to music just for fun. These days, people want to listen to music which they can connect. Kevin Gates a well-known musician and rapper who produces music that people can relate to. He raps about his life experiences making the majority of the youth to relate to his music and backgrounds easily. Because of this superb talent, Kevin Gates net worth has also increased over the years.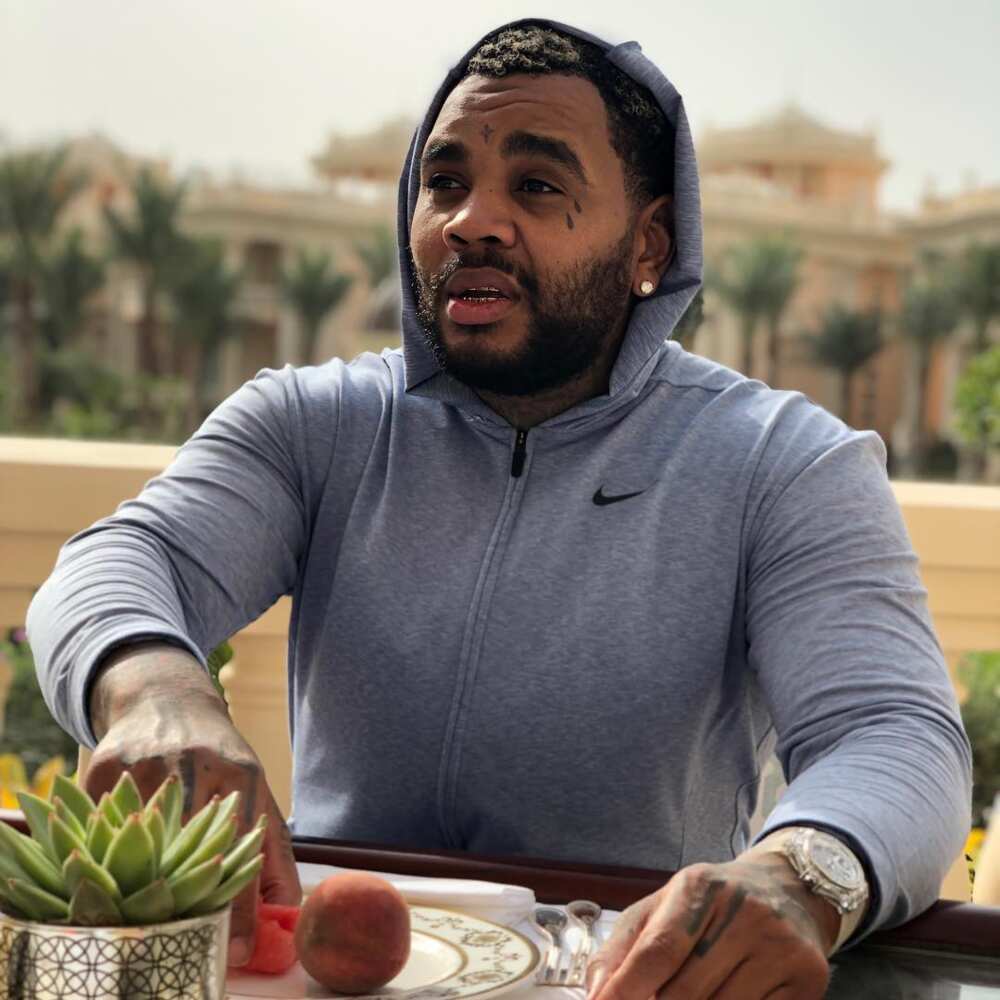 In this article, you will get a glimpse on the real name, biography, age, height, the birthday of the rapper as well as Kevin Gates net worth and death rumours.
READ ALSO: Kodak Black net worth, bio, age, height, nationality, real name
Kevin Gates profile summary
Full name: Kevin Jerome Gilyard
Date of birth: February 5, 1986
Nickname: Kevin Gates
Net worth: $ 1 million
Marital Status: Married
Birthplace: Louisiana
Profession: Rapper and Singer
Nationality: American
Height: 6'2"
Who is Kevin Gates?
Although you might not really be familiar with the name Kevin Gates, I am quite confident that you have heard his music somewhere. It could be in the streets, in the car, radio stations, in parties or from your brother's iPod. The only problem is you did not realise it was him especially if you did not ask. Kevin Jerome Gilyard is an American singer and rapper. However, he commonly goes by his stage name which is Kevin Gates. Due to this, fans are always searching for Kevin Gates real name online. In case you have never known, he is Kevin Jerome Gilyard.
When is Kevin Gates birthday?
Since most of the fans of this skilled rapper have no idea he is called Kevin Jerome Gilyard, they are always on the internet searching for the birthday of their mogul. He was born on February 5, 1986. Therefore, his birthday is nine days before Valentine's Day.
Kevin Gates age
Since Kevin Gates date of birth is February 5, 1986, from calculations, you will get to identify that as per 2019, he is 33 years old. Given that he is so young and is already doing wonders in the music industry, fans are anxious about what the future holds for him.
After his birth, Kevin relocated with this family to Baton Rouge. Although there is an assumption that Jerome had a quiet life during his early years, this was not the case. He was arrested at the age of 13 when he was caught "joyriding" as a passenger in a stolen vehicle. He was later released and got to attend the Baton Rouge Community College when he turned 17. However, this was just for a short period.
Kevin Gates bio and music career
Gilyard has released multiple albums over the years so that it is no surprise that his admirers want to know when he ventured into music. He started his career in 2007 when he signed to Dead Game Records which was a local label. His music career picked, even more, when he collaborated with his fellow Baton Rouge natives called Boosie Badazz and Webbie. The three worked on his album called Pick of Da Litter which made the debut in 2007.
In the following year, he released another album entitled All or Nuthin'. In the album, he described some of his real-life experiences which he termed as very painful. Although his fans expected another album in the coming year, this was not the case. His music career suddenly came to a halt when he was abruptly incarcerated alongside his Baton Rouge native Boosie, but for separate cases. He was arrested for 31 months between 2008 and 2011. The good news is, he was released early due to good behaviour.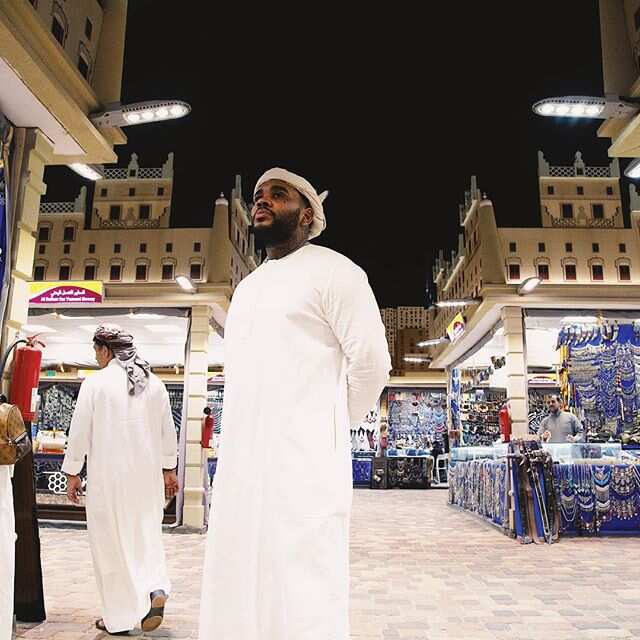 In addition to that, he got to acquire a master's degree after successfully completing a psychology course, which was a prison program. Shortly after being released from prison, Jerome immediately picked up where he stopped in his music. He released another album called Make' Em Believe which attracted the attention of Young Money Entertainment, which was the record label of Lil Wayne. He was signed to the label later in the year but has never got to sign a record deal.
In early 2013, Kevin released his other album called The Luca Brasi Story which received a lot of praise from fans and music producers. This album was his breakthrough since he got signed to the Records. He was however arrested for parole violations and got to serve three out of the four required months. After his release, he created the mixtape entitled By Any Means in 2014. In August of the same year, he announced the creation of his energy drink which was called 'I Don't Get Tired' or #IDGT.
READ ALSO: Shark Tank Lori Greiner worth, age, body measurements, husband photos
This was followed by the Islah album in 2016. The album was highly praised, and most people referred to it as the best album so far of 2016. It was very successful and acquired the second position on the US Billboard 200 chart.
The musician is presently signed to Bread Winners' Association and also has a partnership with Atlantic Records.
How tall is Kevin Gates?
Kevin Gates height stuns most of his admirers. They are often wondering how tall this talented rapper is. Gilyard is 6'2" tall, which is 188 cm.
Kevin Gates net worth
Despite being in and out of jail, Gilyard has managed to secure the bag. This is through his major hitting albums and the creation of the energy drink by the name 'I Don't Get Tired' or #IDGT. This super talented American rapper is surely about his attaining financial security. Kevin Gates net worth is estimated to be $1 million.
Facts about Kevin Gates personal life
There are certain facts about Kevin Gates that his fans must know. First and foremost, Gates is married. He married his longtime girlfriend called Dreka Haynes in October 2015. Another fact about Kevin Gates is that he and his spouse Dreka Haynes have two children. These are Islah and Khaza. The album Islah is named after his daughter.
Gates together with his wife Dreka are practising Muslims. On September 2016, they went to the Mecca for Hajj.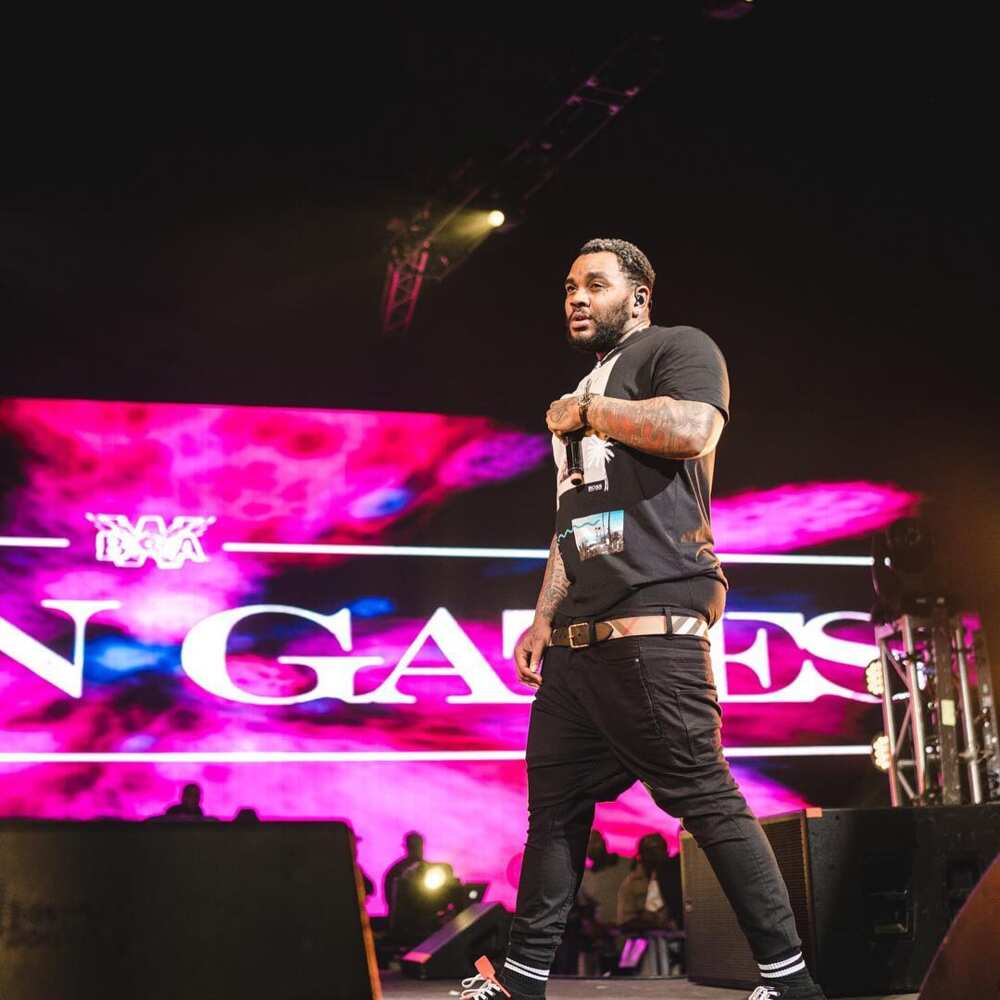 Kevin Gates death rumours
Due to the fact that Gates has been arrested a couple of times, fans were left wondering where he was. Amidst these speculations, there were various rumours that he was dead. Since he was not around to clarify his whereabouts, these gossips spread, and most people began believing them. However, he was just serving time in prison. These rumours were immediately shut down when he came out of jail and released amazing albums and EPs.
Rapping is a stronghold for the musician Kevin Gates. He has made huge debuts through various albums such as Islah which hit the streets in early 2016 and Luca Brasi. This skilled rapper does not seem to slow down at any time. Despite different hitches after being incarcerated, Gates is proving that he is a threat to be reckoned with in the music world. He has accomplished so much over the years, and his supporters are dying to see the growth of Kevin Gates net worth in the future.
READ ALSO: Olesya Rulin bio: age, height, boyfriend and hot pictures
Source: Legit.ng