Fox News Jillian Mele bio: Age, height, measurements
Jillian Mele is a famous American reporter who is a co-host on the Fox & Friends First show on Fox News Channel. Where is Jillian Mele today?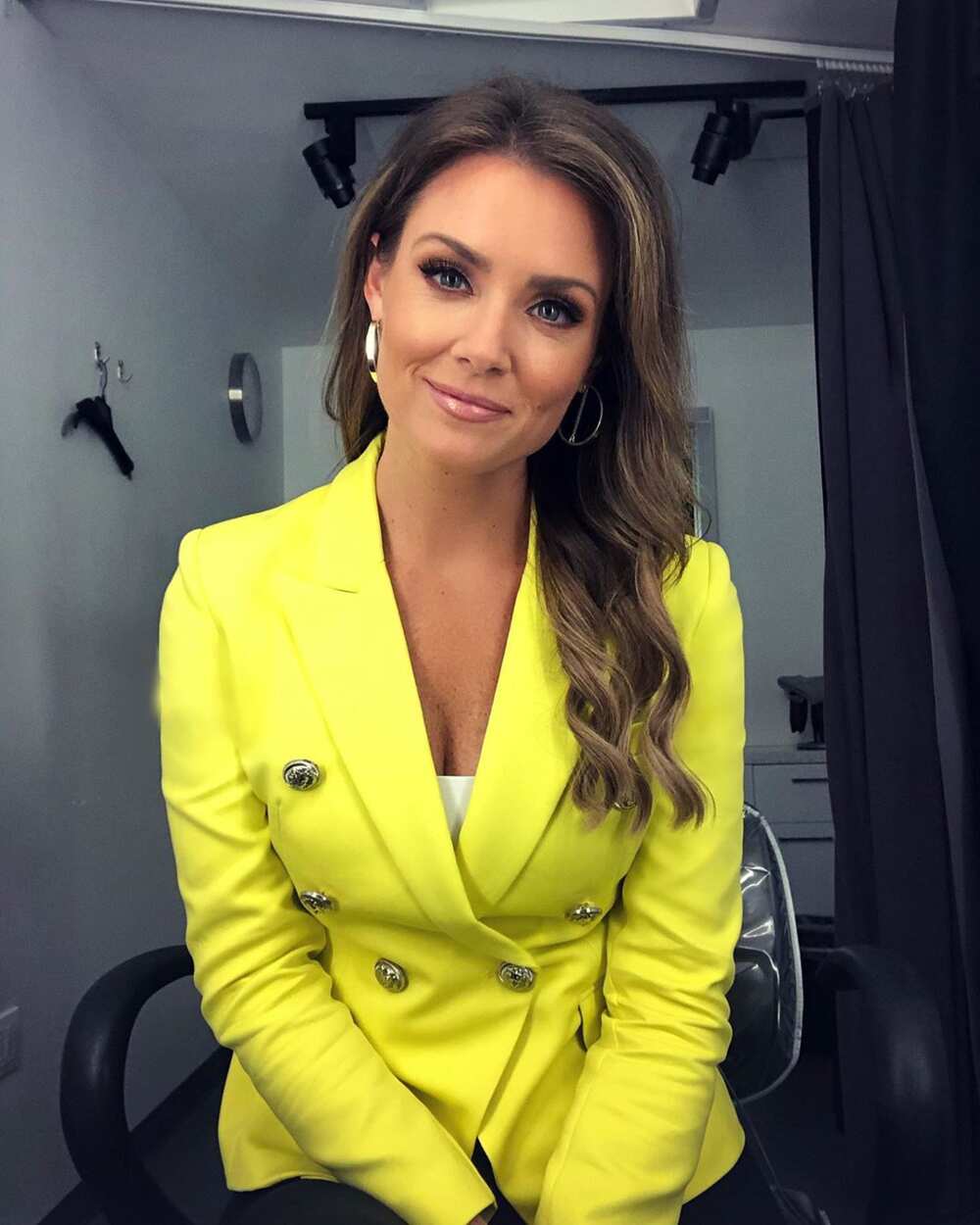 The lady is a vibrant co-host that will make your morning worthwhile as you watch your favourite morning show on Fox.
You will need to check out Jillian Mele bio for interesting revelations about her journey to stardom. You will also find juicy details on her personal life herein.
Where is Jillian Mele from Fox and Friends?
Profile summary
Profession: Journalist
Date of birth: 17 September 1982
Age: 37 years
Place of birth: Philadelphia
Height: 173 centimetres (5 feet 8 inches)
Marital status: Single
Net worth: $900,000
What do you know about Jillian Mele Fox and Friends reporter?
Jillian Mele's background and early life
Fox and Friends Jillian Mele originates from Philadelphia, Pennsylvania, USA. Her parents are Roseanna and Thomas Mele. She has two brothers.
During Jillian Mele high school years, she was fond of dancing and sports:
I grew up a ballerina. I danced for 13 years and it was my favorite thing to do as a kid. Tap, jazz, ballet – you name it, I did it all! Hindsight is always 20/20, but if I could go back, I would have continued with ballet. I stopped dancing when I wanted to pursue other sports, which leads me to the next thing you may not know... Sports have always been huge in my life. I grew up going to every Philadelphia Flyers home game with my dad, and every year we went to the Flyers Wives Fight for Lives Carnival with my family... Three years ago, in Aruba, where we vacation, I played golf for the first time with my dad. Since then, I've been hooked. My love of ballet as a kid is equivalent to my love of golf as an adult.
Jillian Mele college education diplomas were received at the University of Scranton and La Salle University. She graduated from the last-mentioned institution with a B.A. degree in Arts and Communication. While in college, she worked at Comcast SportsNet as an intern.
You will be surprised to learn that the famous TV host started her independent life as a cashier at O'Neill's Food Market in Glenside, Pennsylvania. After graduation from college, she got her official job on television. She was offered the position of a reporter and an anchor for WAGM-TV in Maine.
Before she joined Fox News Jillian Mele worked as the correspondent for WIVT. Later, she switched to NBC 10, where she worked for seven years.
She won an Emmy in 2014 while she was working at NBC10 for airing an Olympics special. She got her second Emmy award for Tailgate Special on Breakfast on Broad.
Fox News Jillian Mele age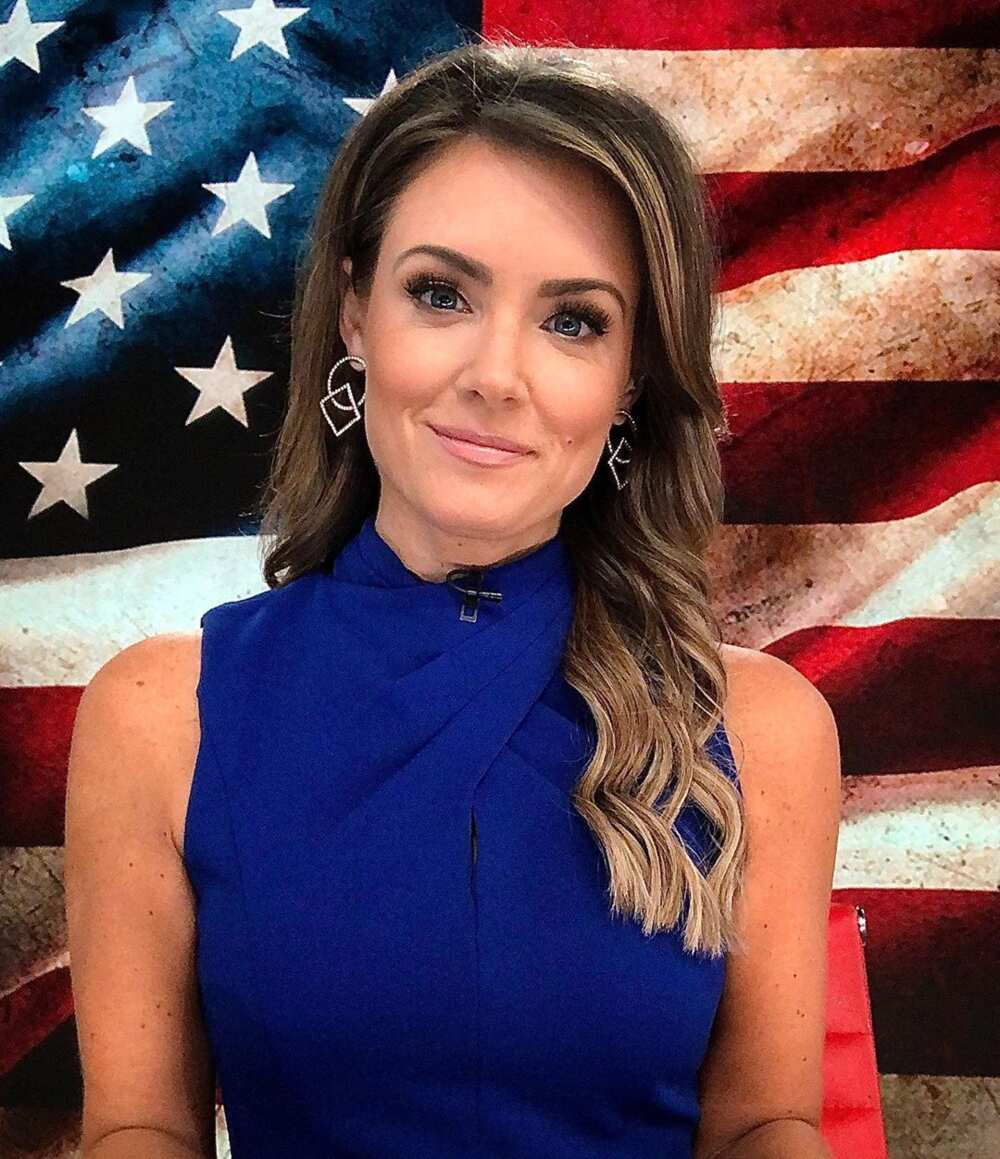 The Fox News reporter was born on 17 September 1982. Currently, she is 37 years old.
What are Jillian Mele measurements?
Jillian Mele Fox News measurements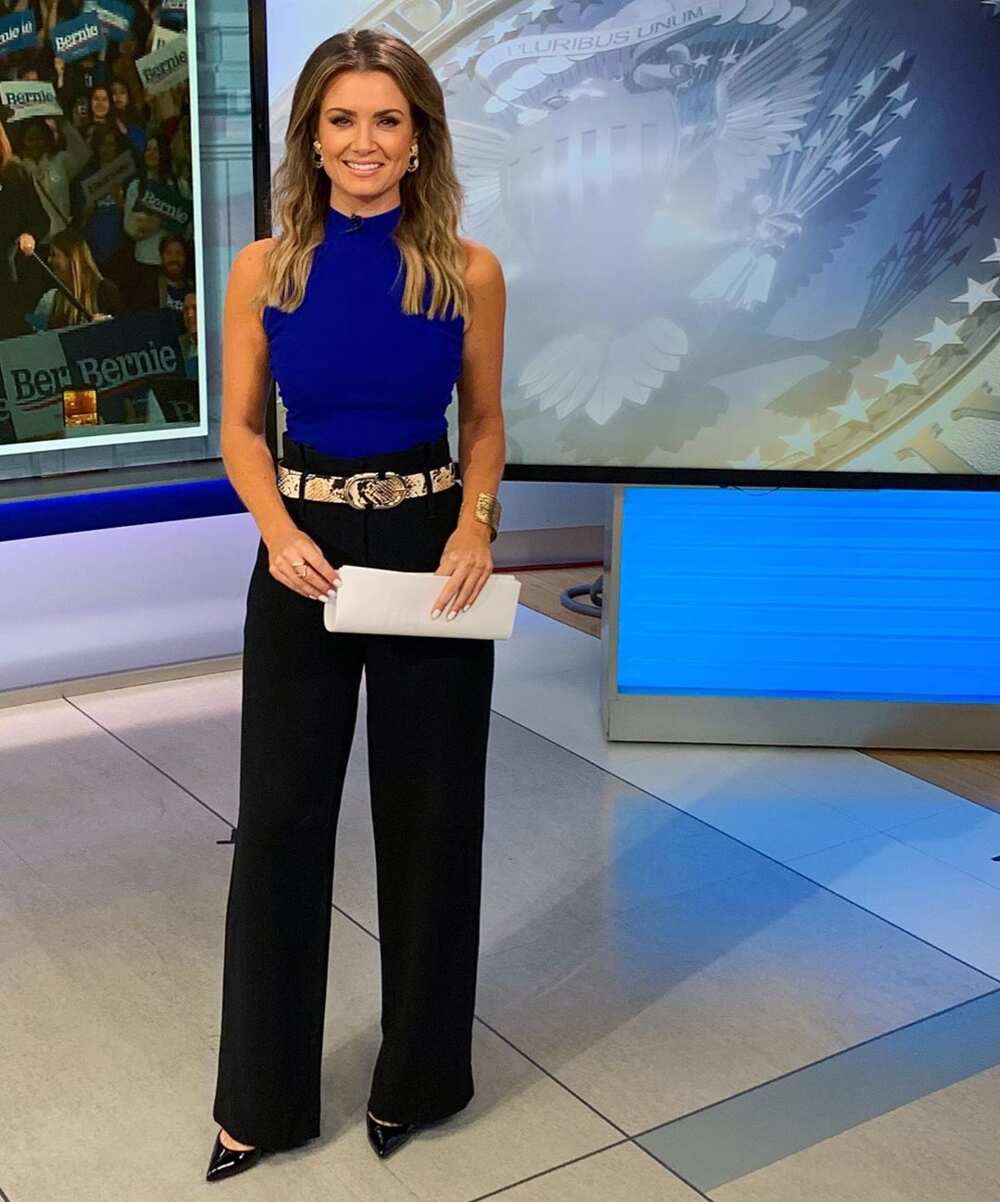 Jillian Mele hot body always grabs the attention of her followers. She looks fantastic whether she is playing golf in sportswear or sitting in the studio in front of the cameras, dressed in designer clothes. This gorgeous woman is 5 feet 8 inches tall and she weighs 59 kilograms.
Jillian Mele body measurements are 89-61-91 centimetres (35-24-36 in). Her shoe size is 7 while her dress size is 6.
She may be gorgeous on the outside, but she is also brilliant and great at her job which makes her very lovable as an individual.
She is fit and active. You will be excited to learn that this beauty likes participating in challenging leisure time activities:
Sticking with the athletic theme, I'm super "outdoorsy." I climbed Mt. Sinai in Egypt in 2009 with my brother. And a few years ago, I climbed the majority of a Grand Canyon trail down and back in one day. I had to scrap a few miles or I would have run out of daylight, but both of those accomplishments are things I will never forget... probably because I was in pain for days!
However, she can't ride a bicycle:
The saying "it's like riding a bike" doesn't apply to me. I can't ride a bike. I used to be able to, quite well actually, but every time I've tried as an adult, I can't do it... I'll stick with golf!
Is Jillian from Fox News married?
Who is Jillian Mele husband?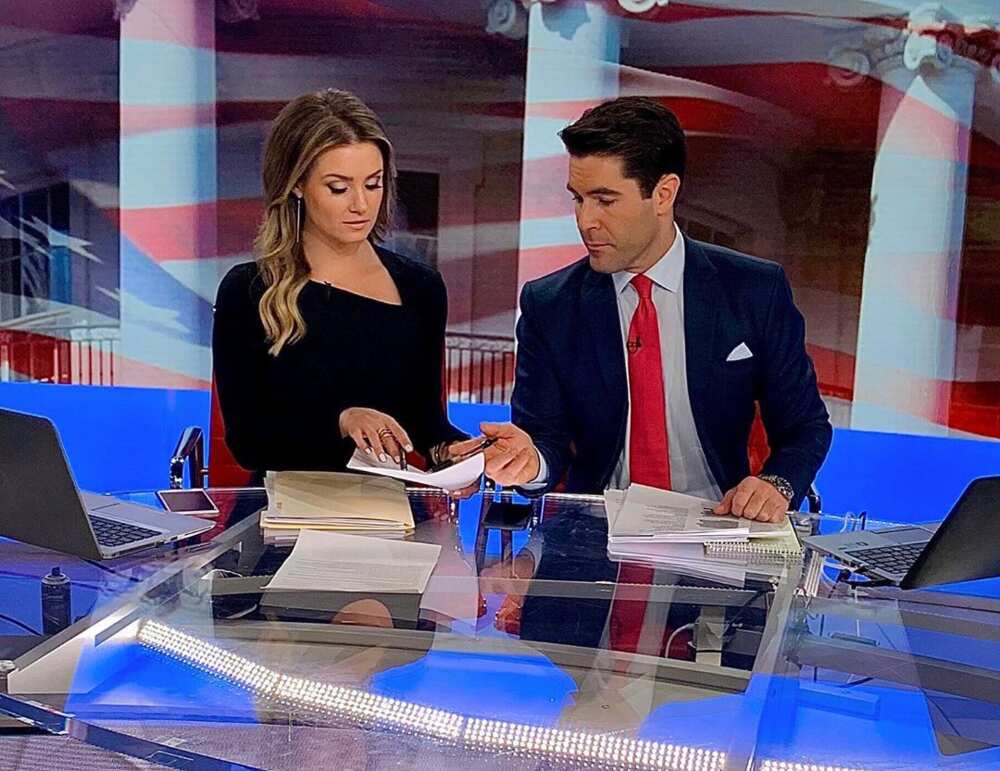 Is Jillian Mele married or not?
Many of her followers think that she is single. Other fans believe that she is dating her colleague, Rob Schmitt.
None of these rumours and fans' wishes is real. In 2016, the anchor posted an interesting comment on Twitter:
The anchor did not provide additional details about the man.
How much is Jillian Mele worth?
The net worth of the celebrity is $900, 000. Her annual salary from Fox News Channel is $83,000.
Jillian Mele has worked hard to get to where she is today. The lady is the perfect example of someone who is always ready to work hard to get the best in life.
Source: Legit.ng