Fox News Carley Shimkus bio: age, height, measurements, husband
Carley Shimkus is a well known American TV correspondent. She is also a well-respected producer and news anchor. She is known for having served at Fox News as an all-round reporter which means that she works on stories that get covered on Fox & Friends and First Fox & Friends on Fox TV.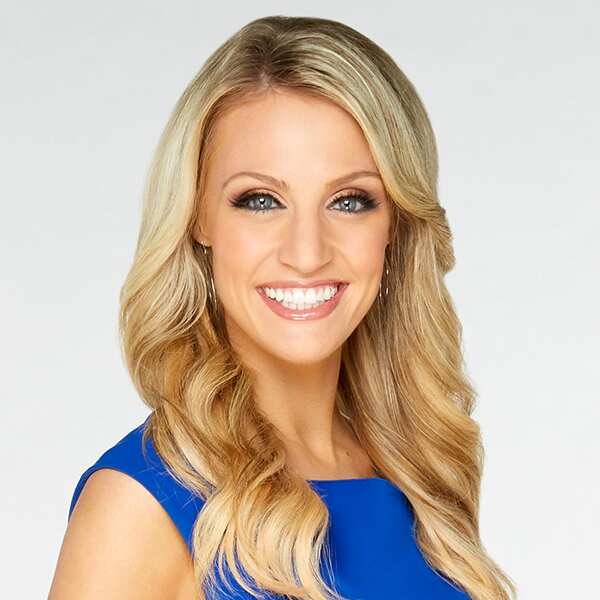 The young news anchor is a brilliant mind which is why it is not surprising that she made it to the assistant producer after a few years of joining Fox upon her graduation. While she was majorly known for behind the scenes, she would make a few occasional appearances on screen. These have increased over time with her role as the 24/7 Headlines correspondent.
Carley Shimkus bio
If you are wondering about Carley Shimkus age, then you may be interested that she was born as Carley Noelle Shimkus on November 7, 1986. This would make Carley Shimkus age to be 32 years old currently. When she was younger, during her teens, Carley Shimkus height and good looks pushed her to try out her luck in modelling.
After a few instances, she decided that this was not meant for her and she quit soon after. She attended college at Quinnipiac University and got an opportunity in 2008 to take a semester at George Washington University. It was while she was here that she got interested in journalism as her coursework was intense. She later graduated with a Bachelor of Arts degree with a major in Broadcast Journalism.
While still a student, she had interned at Fox office in Washington D.C during her junior year which made it easier for her to join the company when she applied to join soon after her graduation.
Beginning as a news correspondent in 2009, she was later promoted to become the Associate Producer at Fox Business Network in 2012. She also served as the assistant producer for Imus in the Morning. Gauging by the trend and the pace that she has set for herself, this young woman has a lot to offer in her career and is headed for greatness.
READ ALSO: Mindy Cohn today: age, net worth, personal life, gay rumors
Carley Shimkus parents
Carley Shimkus' parents are Zulma M and Edward whose love story started on a plane ride when the mother who was a flight attendant met her father who was a passenger on the plane in 1982. Carley's sister Margot is a talented musician and teacher.
Carley Shimkus husband
If you have been wondering if the beautiful media personality is single or taken, then this serves as an introduction to her husband, Peter Buchignani. She is married to a businessman whom she met when she was just 23 years. They, however, dated only form 2013 and after two years they tied the knot.
The husband graduated from Princeton University with a Bachelors in Political Science. He has worked for several financial entities among then being Deutsche Bank and Barclays Capital. He currently works for Amherst Pierpont Securities as a sales analyst.
The two are great fans of Michigan football so much that during Carley Shimkus wedding, the team's fight song was their exit song. The two share a lot more in common including the fact that they were both in college at the same time between 2005 to 2009.
Carley Shimkus measurements
Carley Shimkus Fox news star is a beautiful woman. She is 5′ 10″ tall, 54 kg or 118 lbs in weight and 24″ or 61 cm in waist size. Looking at her one can tell that she has a beautiful physique and it is not difficult to see why she had tried out modelling before.
Fox news Carley Shimkus is a talented reporter whose career would be interesting to watch. She is dedicated and focused on bringing something unique and useful to viewers. Getting to know about her personal life makes it even easier to love her when she is on air.
READ ALSO:
Cyn Santana bio: age, nationality, brother, relationship with Joe Budden
Jackie Sandler: age, height, kids, and husband Adam Sandler
What happened to Marina Joyce: save Marina Joyce conspiracy truth revealed
Source: Legit.ng