Top 60+ best funny jokes for girls that are guaranteed to make her laugh
Laughing together is immensely vital in romantic relationships. There are numerous funny jokes for girls to win their hearts. Sharing hilarious moments with the woman of your dreams boosts the feel-good hormones and helps you get along better.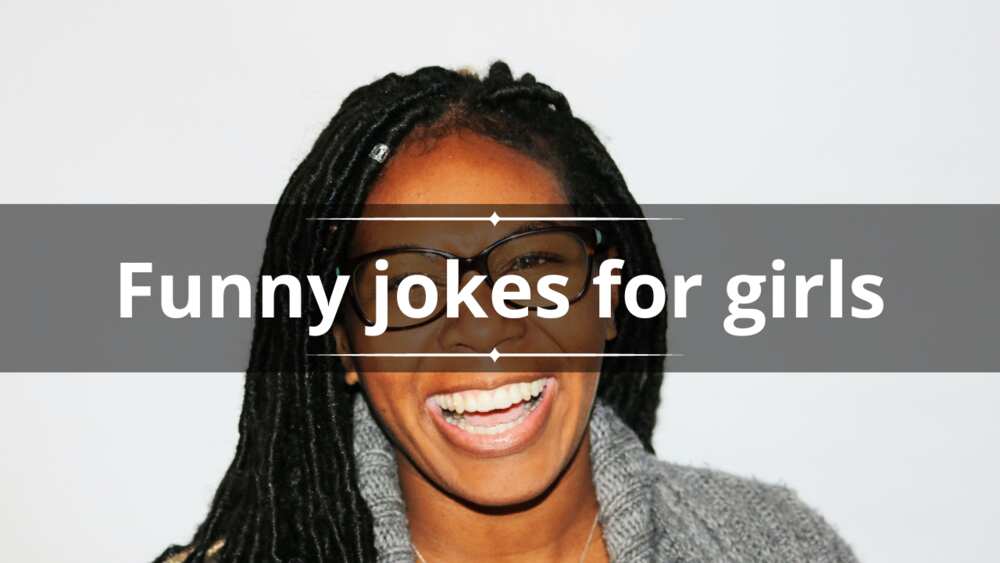 Bringing a tinge of witty banter into your relationship enhances communication, relieves stress, and keeps things exciting. Playing around with puns to make your partner laugh out loud is not always easy. We have compiled a list of funny jokes for girls to make life easier for you.
Funny jokes for girls
From cheesy jokes to playful and flirty gags, we have got you covered with the best collection of jokes. Always remember that women end up falling for partners who make them laugh.
Flirty jokes to make her laugh
Flirty jokes are ideal when you are in a budding romance, but not quite long-term yet. If you have just decided you are officially in a relationship, these jokes are sure to remind your significant other why they are with you in the first place.
Are you a magician? Because whenever I look at you, everyone else disappears!
Your hand looks heavy. Can I hold it for you?
I have a phone number. You have a phone number—think of the possibilities.
Do you want to touch my shirt? It's made of boyfriend/girlfriend/partner material.
How can I plan our wedding without having your number?
My doc said that I have an arrhythmia. But your presence is sure proving him wrong.
Your lips look lonely. Would they like to meet mine?
Aside from being attractive, what do you do for a living?
Well, here I am. What are your other two wishes?
I hope you know CPR because you are taking my breath away.
I need help. Can you give me directions to your heart?
It's good that I have my library card because I am totally checking you out.
Cheesy and cute jokes to tell a girl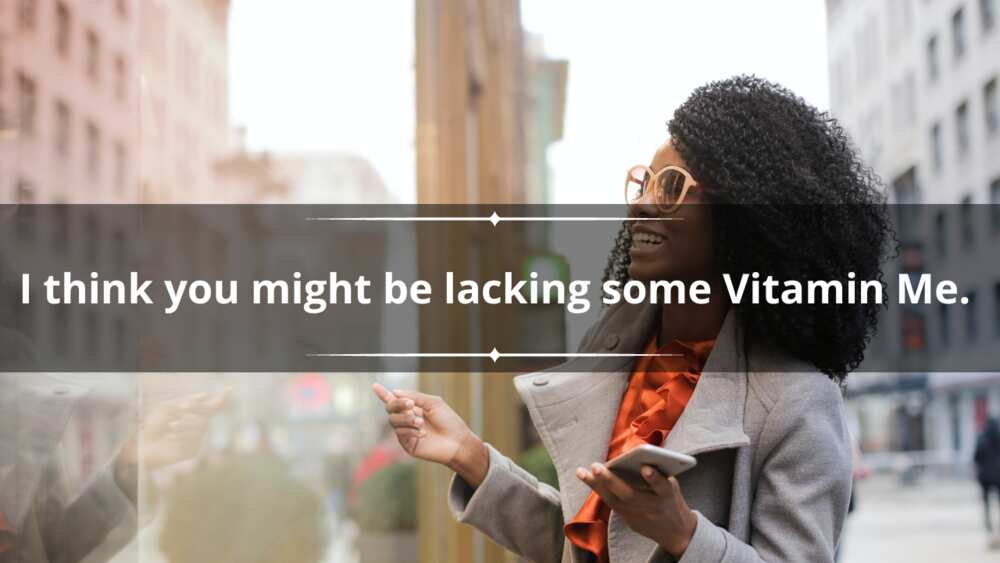 It is easy to figure out your girl's sense of humour if you spend time with her. You should be careful with your jokes at the beginning of your relationship. Below are some cheesy jokes to win a girl's attention and heart.
What did Jay-Z call his girlfriend before they got married? Feyonce.
I think you might be lacking some Vitamin Me.
Do you have a sunburn, or are you always this hot?
I think I saw you on Spotify. You were listed as the hottest single.
If you were an Apple phone, you would be called iGorgeous.
Are you a keyboard? Because you might be my type.
Wait! Before you cast those dreamy eyes on me, I want to prepare my maps and GPS.
Did we go to school together? I swear we had chemistry.
Do you like Star Wars? Because Yoda is the only one for me!
Is your name Google? Because you're everything I've been searching for.
I seem to have lost my phone number. Can I have yours?
I always thought happiness started with an "H," but it looks like it begins with a "U."
Funny knock knock jokes for girls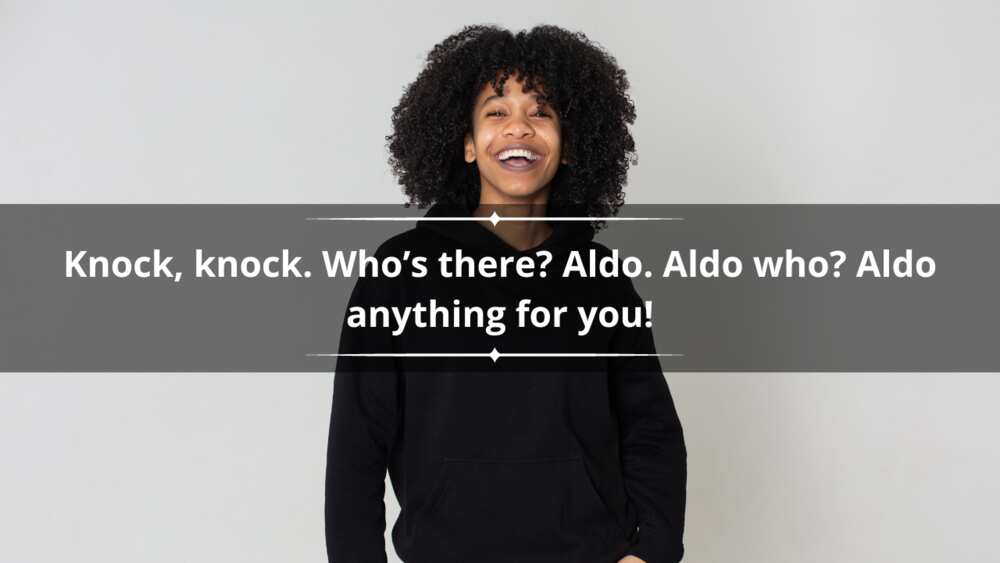 Knock-knock jokes are a type of audience-participatory joke cycle. They typically end with a pun. Below is a collection of cute options for her.
Knock, knock. Who's there? Wendy. Wendy who? Wendy you think we can go on a date?
Knock, knock. Who's there? Honeydew. Honeydew who? Honeydew you know how much I love you?
Knock, knock. Who's there? Needle. Needle who? I needle a little love right now.
Knock, knock. Who's there? Aldo. Aldo who? Aldo anything for you!
Knock, knock. Who's there? Muffin. Muffin who? Muffin in this world can keep us apart.
Knock, knock. Who's there? Ivana. Ivana who? Ivana spend the rest of my life with you.
Knock, knock. Who's there? Anita. Anita who? Anita kiss from you, please!
Knock, knock. Who's there? Orange! Orange who? Orange you stunning.
Knock, knock. Who's there? Ben. Ben who? Ben thinking about you all day.
Knock, knock. Who's there? Olive. Olive who? Olive you a whole lot.
Knock, knock. Who's there? Candice. Candice who? Candice be love I'm feeling right now?
Knock, knock. Who's there? Norma Lee. Norma Lee who? Norma Lee I don't say this, but I think I'm falling in love with you.
Funny jokes for girls to say to a girl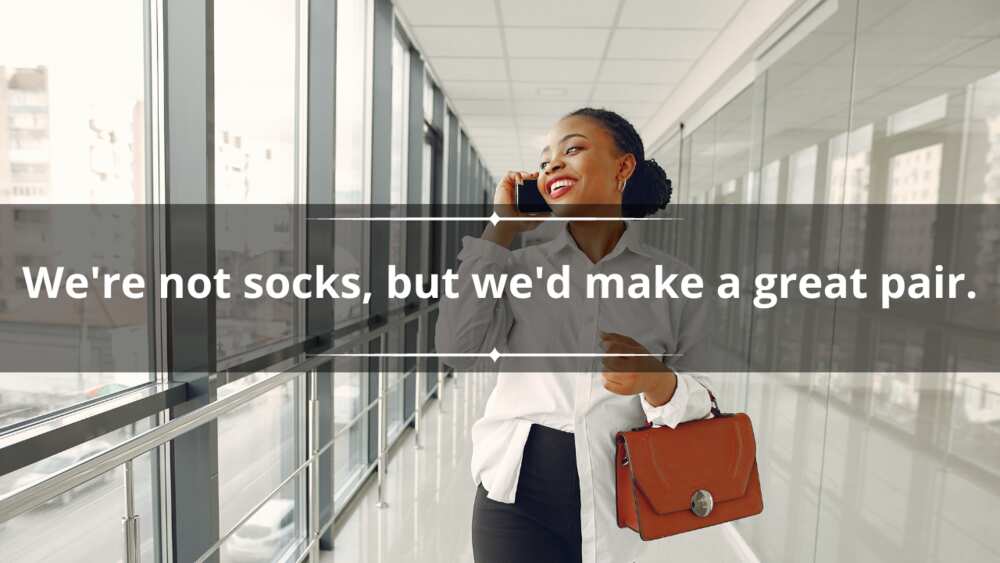 Girls can joke with each other too. Here are funny jokes that a girl can share with her girlfriends.
What do you call a string of people lifting mozzarella cheese? A cheesy pickup line.
How do you tickle a rich girl? Say "Gucci, Gucci, Gucci!"
What happened when two vampires went on a blind date? It was love at first bite!
I know you're busy today, but can you add me to your to-do list?
Are you religious? Because you're the answer to all my prayers.
I believe in following my dreams. Can I have your Instagram?
They say nothing lasts forever. So, will you be my nothing?
If a genie appeared to grant you one wish, what would you wish for?
This is so us: me doing all the talking, and you just sitting there looking cute.
If grapes make skin beautiful, you must live in a vineyard!
My mom told me not to talk to strangers online, but I'll make an exception for you.
We're not socks, but we'd make a great pair.
Jokes to make a girl laugh over text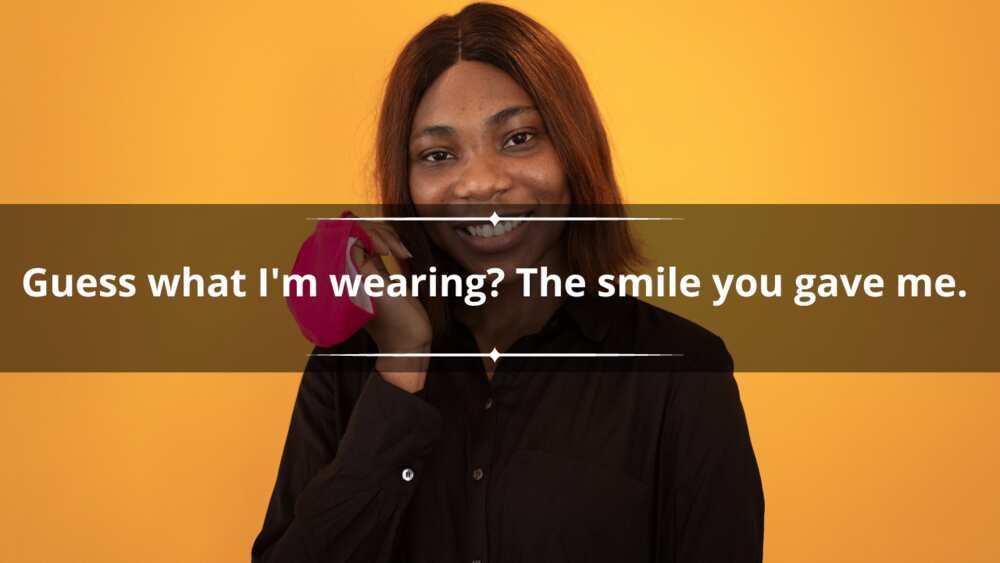 The easiest way to a woman's heart is to make her laugh. You can use the collection of hilarious pickup lines below to start a meaningful conversation with a girl you are interested in.
I thought this was a dating app, but it must be a museum because you are a work of art.
If I were a stoplight, I'd turn red every time you passed by so I could stare at you a bit longer.
Just wondering who's running heaven now that you are here?
You can delete the app now; I'm here.
Guess what I'm wearing? The smile you gave me.
I'm not an organ donor, but I'd love to give you my heart.
Do I know you? 'Cause you look a lot like my next girlfriend.
If a thousand painters worked for a thousand years, they could not create a work of art as beautiful as you.
You are in my heart, my mind, and my entire body. My doctor says that you must be a parasite!
Is there an airport nearby, or is it my heart taking off?
Do you have a Band-Aid? I just scraped my knee, falling for you.
I without you is like a nerd without braces, a shoe without laces, a sentence without spaces.
Funny jokes to make her laugh and giggle sheepishly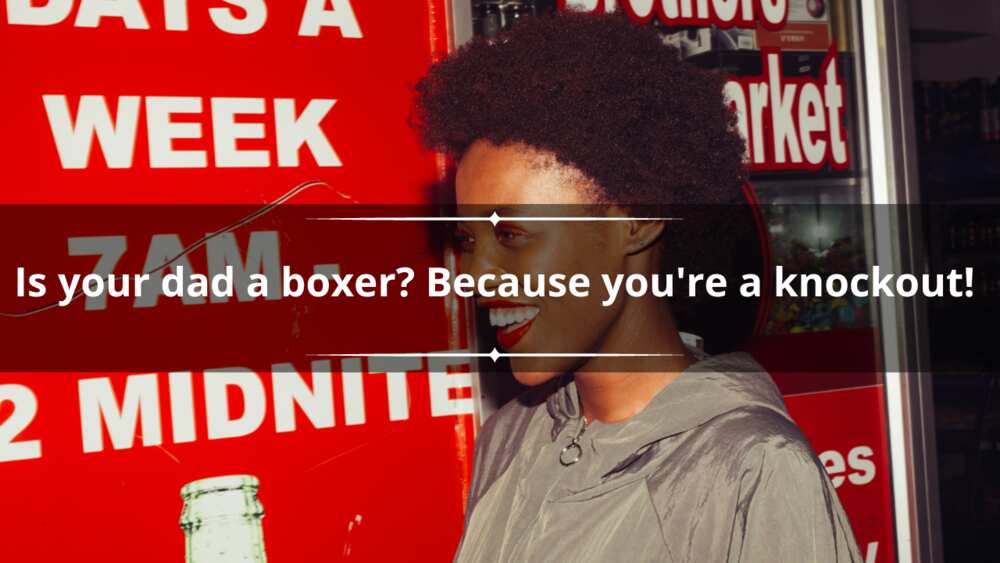 If you want to win her heart, then you should make her laugh. Do not stress about what to say because here are some funny things to text a girl.
Are you a parking ticket? Cause you've got fine written all over you.
Are you a time traveller? Because I see you in my future.
Is your dad a boxer? Because you're a knockout!
I'm not a photographer, but I can picture you and me together.
You'd be the fine print if you were words on a page.
They say Disneyland is the happiest place on earth. Well, apparently, no one has ever been standing next to you.
Would you grab my arm so I can tell my friends I've been touched by an angel?
Can I borrow your phone? I need to call God and tell him I've found his missing angel.
I bet my number sounds nicer than yours. Do you want to hear it?
Can I borrow a kiss from you? I promise you that I will give it back.
I am not drunk; you intoxicate me.
I was so enchanted by your beauty that I ran into that wall over there. So I am going to need your name and number for insurance purposes.
What is the best joke to impress a girl?
There are many hilarious jokes to impress a girl you are interested in. Check out the list above to get your favourite ones.
How do you show a girl you're fun?
You can show her you are funny by sharing jokes, visiting places together, and participating in other fun activities together.
Legit.ng recently published heart-touching wedding vows for him. Weddings mark the beginning of a new chapter and represent the culmination of a couple's love and commitment.
They bring together families and communities. As the bride, it is important to get the right wedding vows for him that are unique and resonate with your relationship.
Source: Legit.ng