10 best shows on Netflix right now
Netflix is ​​a worldwide-famous company that spends billions of dollars on the full production of TV shows. The streaming service is loved not only for its amazing shows and movies but also because of the convenience it offers its users with its seamless interface. Are you ready to know what are the best shows on Netflix right now?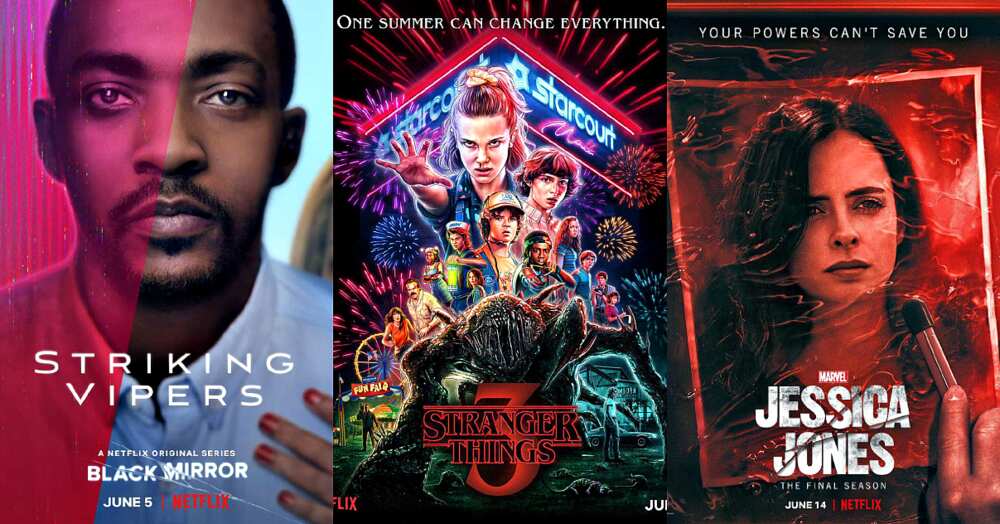 You might just find your favourite TV series in this list.
Best shows on Netflix
Netflix is ​​a company that releases exciting TV shows. Make yourself comfortable, grab some delicious snacks, and watch the best shows on Netflix.
10. GLOW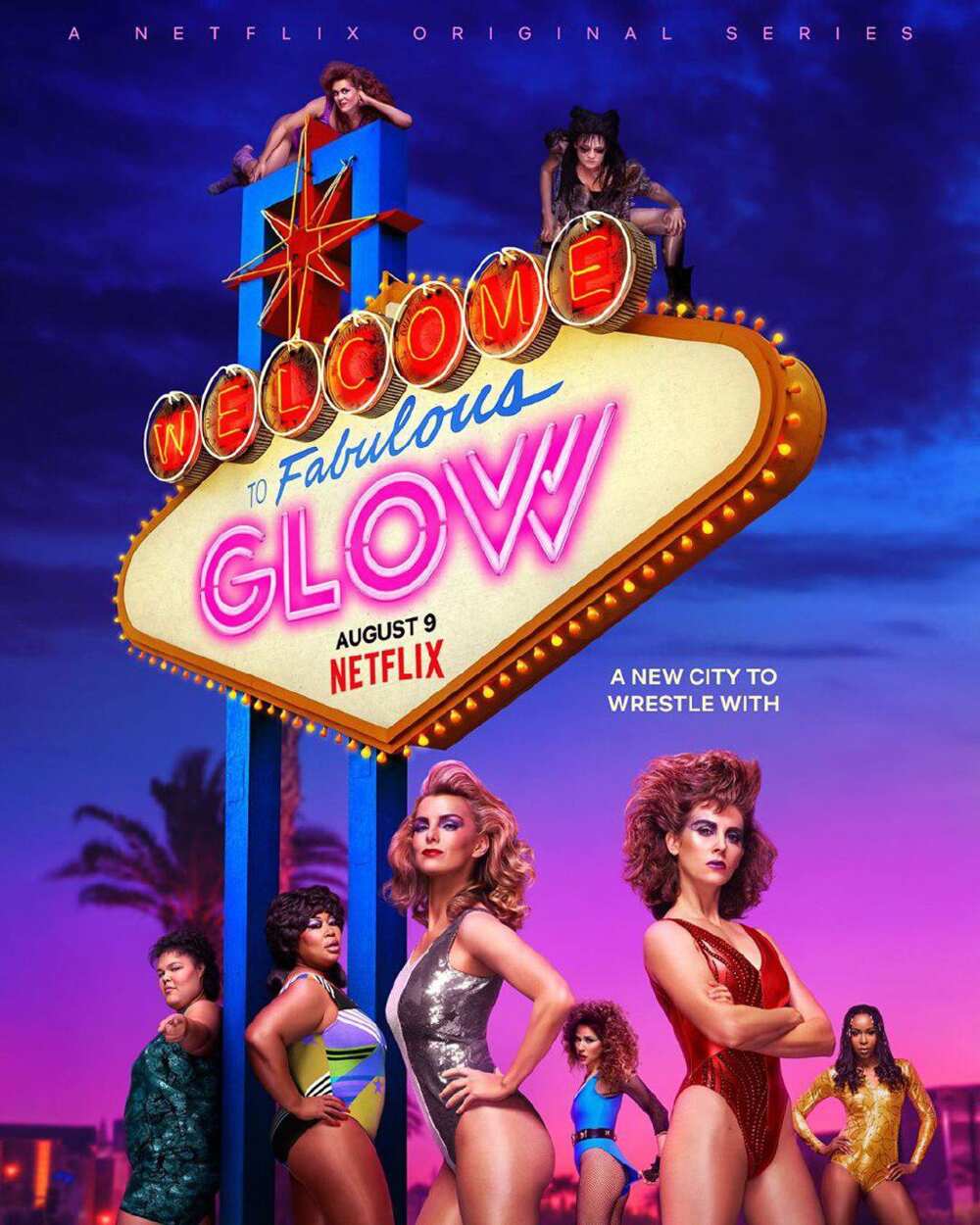 Premiere date: June 23rd, 2017
Genre: Comedy
Creators: Jenji Kohan, Liz Flahive, Carly Mensch
Starring: Alison Brie, Marc Maron, Betty Gilpin
The series is full of crazy humour tied to the mythology of the Cold War and American life in the 80s. In short, it is a story about the birth of female wrestling battles on American television with all the accompanying charm.
9. Jessica Jones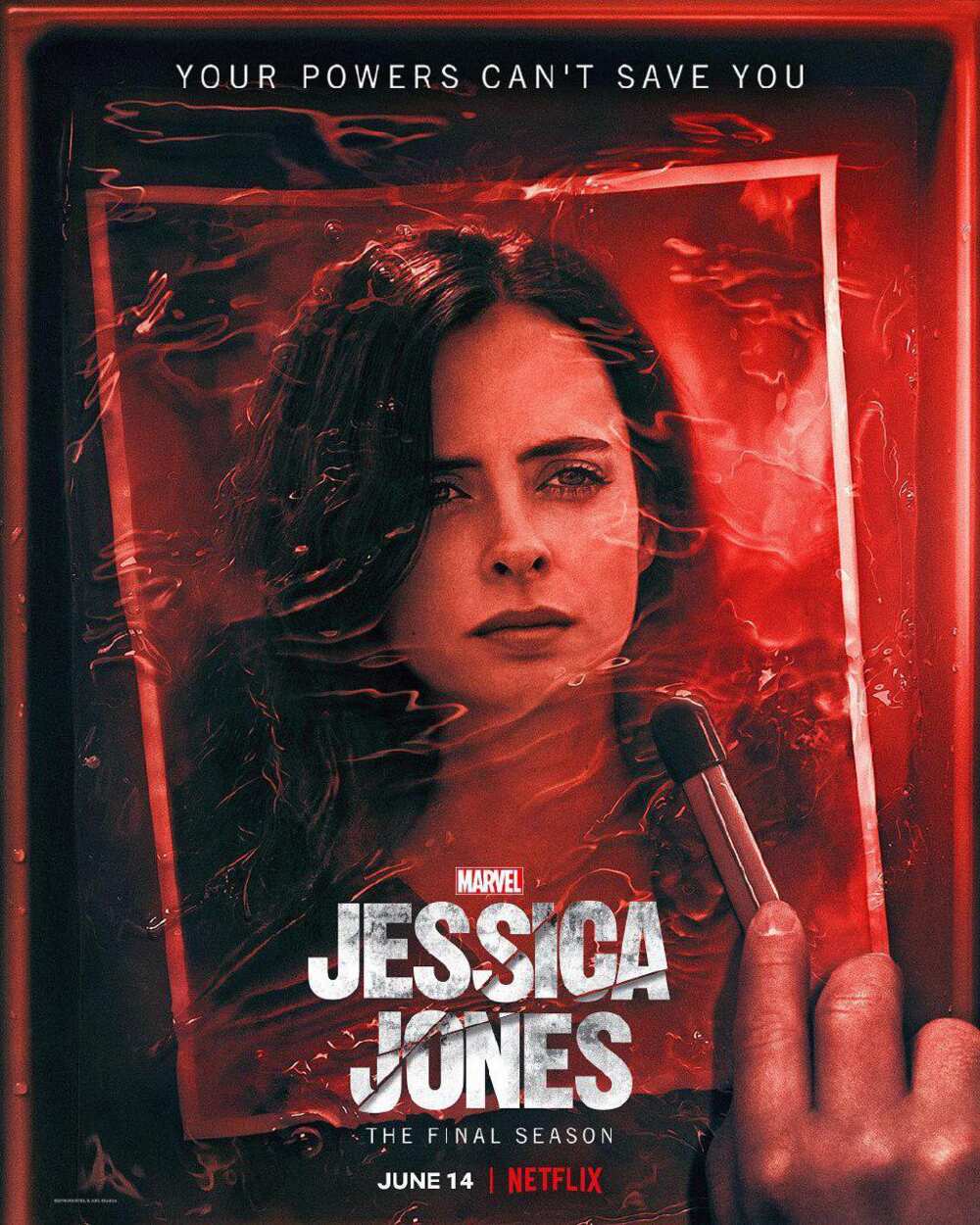 Premiere date: November 20th, 2015
Genre: Drama
Creator: Melissa Rosenberg
Starring: Krysten Ritter, Mike Colter, David Tennant
Fans of comics will appreciate this show as it involves characters with superpowers. This series has gorgeous OSTs.
READ ALSO: 10 best upcoming movies in 2019
8. Sense8
Premiere date: June 5th, 2015
Genre: Science fiction and fantasy
Creators: Lana Wachowski, J. Michael Straczynski, Lilly Wachowski
Starring: Jamie Clayton, Brian J. Smith, Jeronimo Best
This series is about eight people who are connected by emotions: a DJ from London, a taxi driver from Nairobi, a cop from Chicago, a thief from Berlin, and this is only half of this incredible eight. A woman from Seoul suddenly opens her eyes in the London pouring rain, and a pharmacist from Mumbai does something that she has never done before.
They exchange not only feelings but also consciousness. That means that they can use the skills of other people associated with them. While they comprehend this connection, it turns out that mysterious agents are hunting for them. It would seem that there is no way out, but each of them discovers that in this dangerous situation, they are not alone, together, they are stronger than anyone can imagine.
7. BoJack Horseman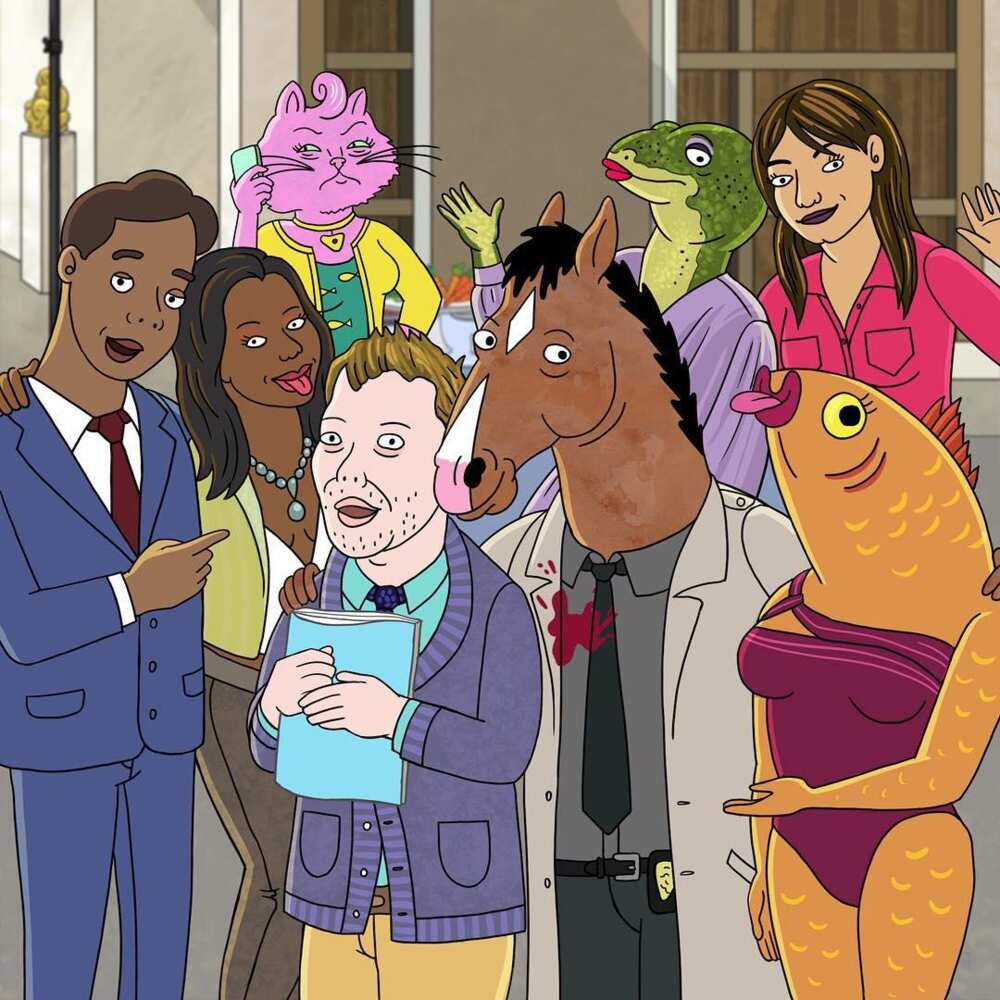 Premiere date: August 22nd, 2014
Genre: Animation, adultswim
Creator: Raphael Bob-Waksberg
Starring: Will Arnett, Aaron Paul, Amy Sedaris
This series is like most adultswim shows like The Simpsons, South Park, Futurama, American Dad and Rick and Morty. You will love this fantastic world in which people are anthropomorphic animals. The protagonist is Horse Jack, who was a star in the 80s. He desperately wants to get back his lost glory. Find out what adventures he faces on his path.
6. Daredevil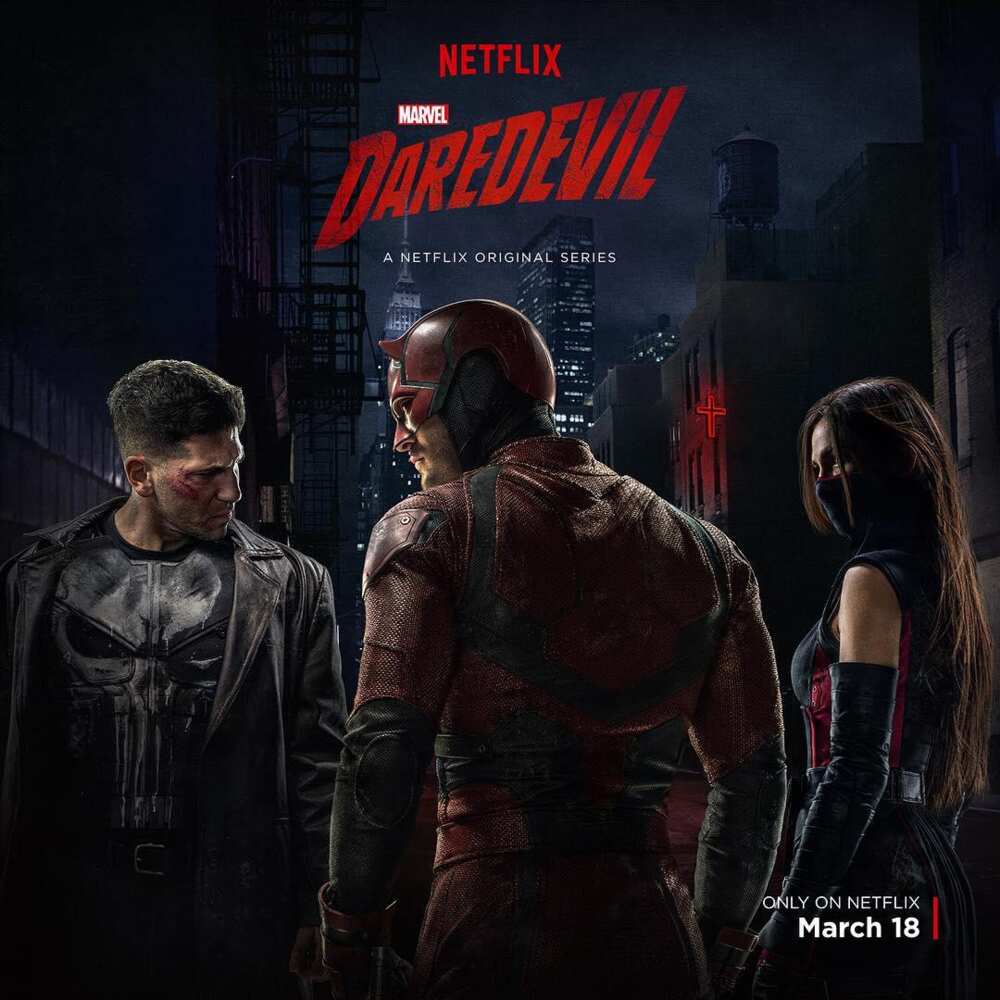 Premiere date: April 10th, 2015
Genre: Action and adventure
Creator: Drew Goddard
Starring: Charlie Cox, Vincent D'Onofrio, Deborah Ann Woll
The main character is a blind lawyer in one of New York's districts — Hell's Kitchen. Matt Murdoch has a job and hobby — at night, he helps people whom he could not help during the day. Wearing a mask and using the knowledge gained from a mysterious teacher and the ability to see the world around him with the help of the sixth sense, Matt plays the role of an avenger, saving not the planet, but one of the New York's districts.
5. Narcos
Premiere date: August 28th, 2015
Genre: Drama
Creators: Chris Brancato, Eric Newman, Carlo Bernard, Doug Miro
Starring: Wagner Moura, Boyd Holbrook, Juan Pablo Raba
Two agents of an anti-drug control department undercover penetrate into a cartel of the most famous and popular drug lord Pablo Escobar. The following words can describe the TV show in the best way: crime, hardcore humour, gangster`s reality, the Colombian sun.
4. Stranger Things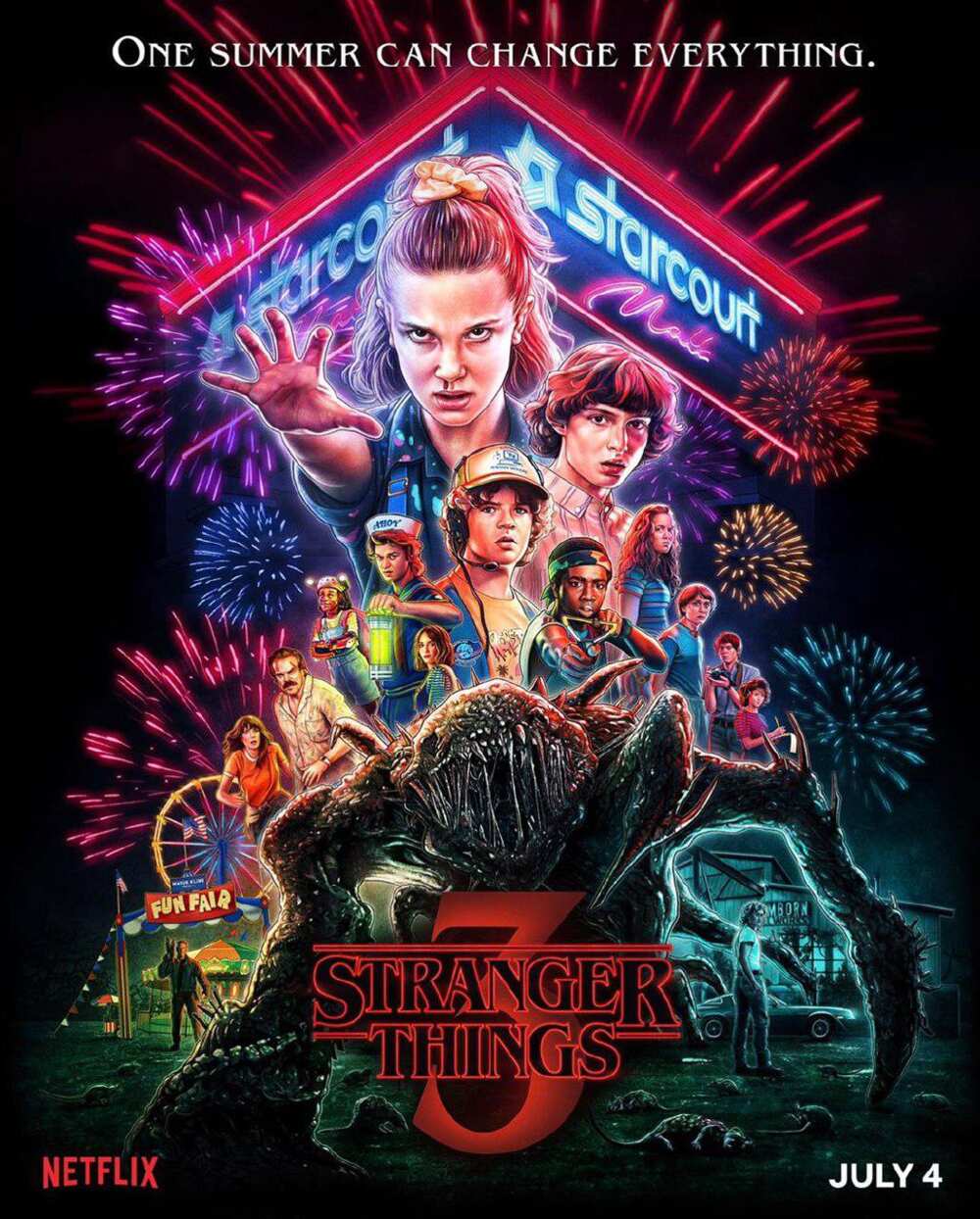 Premiere date: July 15th, 2016
Genre: Science fiction and fantasy
Creators: Matt Duffer, Ross Duffer
Starring: Winona Ryder, David Harbour, Millie Bobby Brown
This series is saturated with the spirit of the eighties. Of course, such an approach will give the show all the chances to become popular. What is it about? A boy disappeared from an American town in 1983. A local sheriff and a trio of classmate friends want to find him. We promise that you will enjoy this Netflix TV series for sure.
3. The Crown
Premiere date: November 4th, 2016
Genre: Drama
Creator: Peter Morgan
Starring: Claire Foy, Vanessa Kirby, Matt Smith (XI)
The life of British monarchs is a popular topic. Peter Morgan, the showrunner and screenwriter for The Crown, surpassed everyone with the idea of ​​filming a story which consists of 60 episodes. The Crown is already one of the most expensive series, not only for Netflix but also on television in general. It is a biographical drama. Young Elizabeth, after the death of her father George VI, ascends the throne and the plot of the first season spins around the first month of her reign and her transformation from a beautiful diplomat into a revered and strong monarch.
2. House of Cards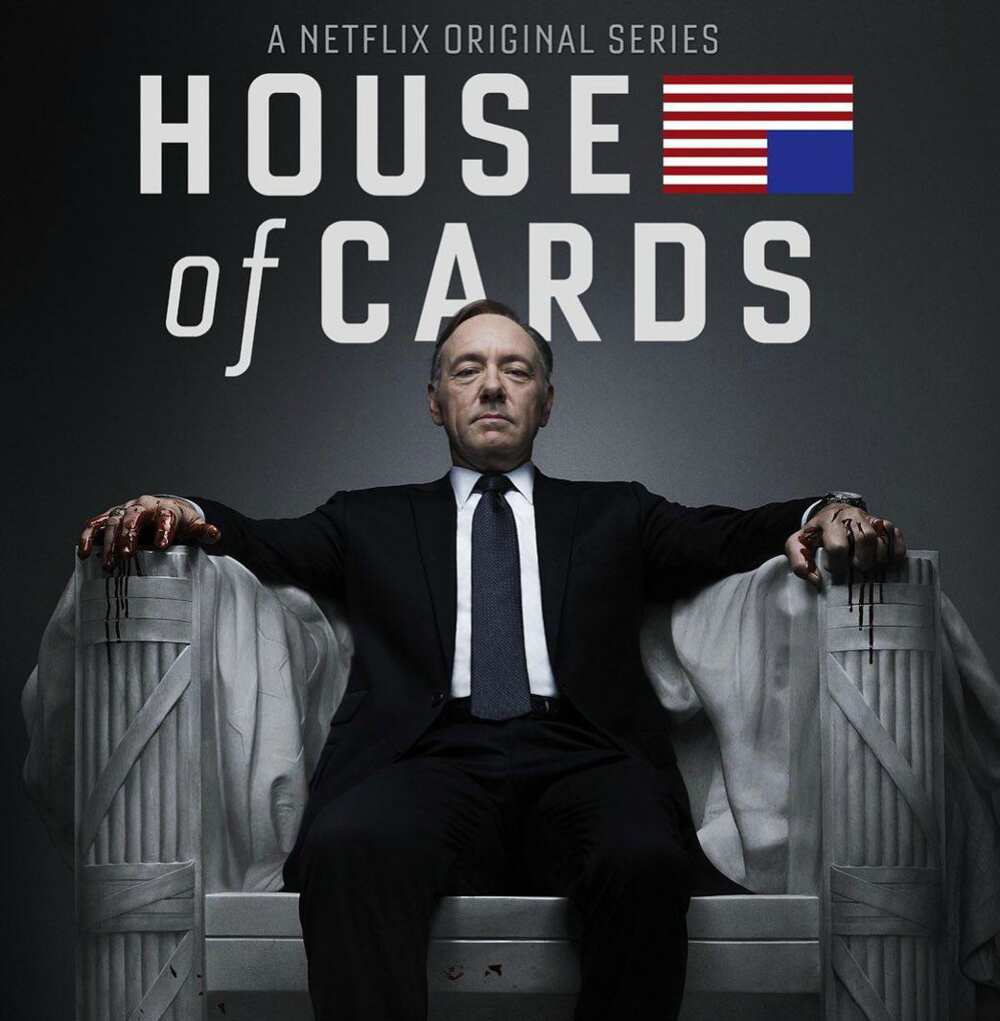 Premiere date: February 1st, 2013
Genre: Drama
Creator: Beau Willimon
Starring: Kevin Spacey, Robin Wright, Sebastian Arcelus
This series is full of dramatic scenes, political adventures, thoughtful and ingenious strategies and visual aesthetics. The TV series is about fraud, crime, banal meanness and lack of principles. The main characters pursue their own ambitions and they absolutely do not care about the fate of other people. The show depicts an ugly political world which is cynical, terrifying and sometimes absurd, but it is difficult to stop watching this series, it captures all your attention.
1. Black Mirror
Genre: Science fiction and fantasy
Creator: Charlie Brooker
Starring: Bryce Dallas Howard, Alice Eve, Michael Kelly
This series is a grim oracle, an anthology to think about "how people will live in the future." Each story has its own reality, universe, and technologies that changed the world. Each story has its own Black Mirror. In one reality, robots and chips are controlling the world, in another exists virtual network that allows everyone to create worlds. This series is not about gadgets, but about those who are behind them.
It is humanity which is responsible for everything that happened. Of course, it is a matter of using resources, including knowledge. The issue of responsibility and self-awareness is not the final link in evolution. There is always something above a person, a more ingenious person, public opinion, an intelligent robot, etc. Even in the beautiful and developed society of the future, no one is free.
Now you know what you can watch in your free time. These were the best shows on Netflix you can choose from. Add this article to your bookmarks and keep the list close by so you can always find something really cool to watch.
READ ALSO: Richest female musicians in the world. Who are they?
Source: Legit.ng