Best university in Nigeria by NUC - Top 10
Do you want to know what is the best university in Nigeria by NUC (National Universities Commission)? Read the detailed top 10 list in the article below.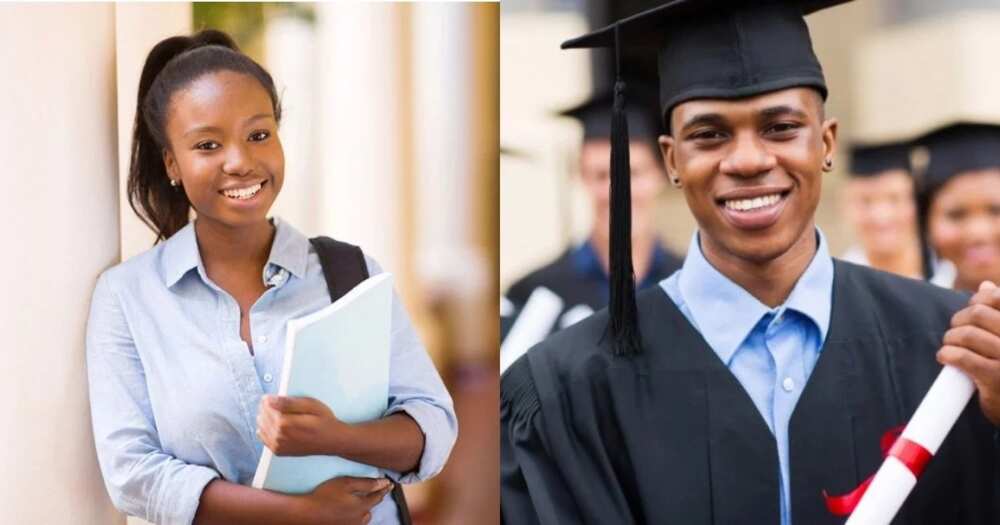 It is worth noting that National Universities Commission did not provide updated data for several years. This was officially stated by the Executive Secretary, Prof. Adamu Abubakar Abdulrasheed.
But high powered Committee was constituted, and it has to deal with this task in future. It consists of prominent academicians. So the results will be really qualitative. The head of the Committee is the former Executive Secretary, Professor Peter Okebukola.
On the Internet, you can find some ratings that repeat the outdated data or put ABU Zaria in the first position. Their authors claim that it is the latest result of 2018. But the reliability of this info is not confirmed. Be careful!
We invite you to read the latest official NUC list which was published several years ago.
1. University of Ibadan
NUC representatives declared that it is the best university in Nigeria. The institution was established in 1947 as a College under the University of London. Local students mastered Arts, Science, and Medicine. A full-fledged university was formed in 1962.
At the moment, 13 faculties are offered to the attention of applicants:
Arts
Science
Basic Medical Sciences
Clinical Sciences
Agriculture and Forestry
Social Sciences
Education
Veterinary Medicine
Рharmacy
Technology
Law
Public Health and Dentistry
The Faculties of the Basic Medical Sciences, Clinical Sciences, Public Health and Dentistry refer to the University's College of Medicine.
READ ALSO: University of Ibadan courses and requirements in 2017/2018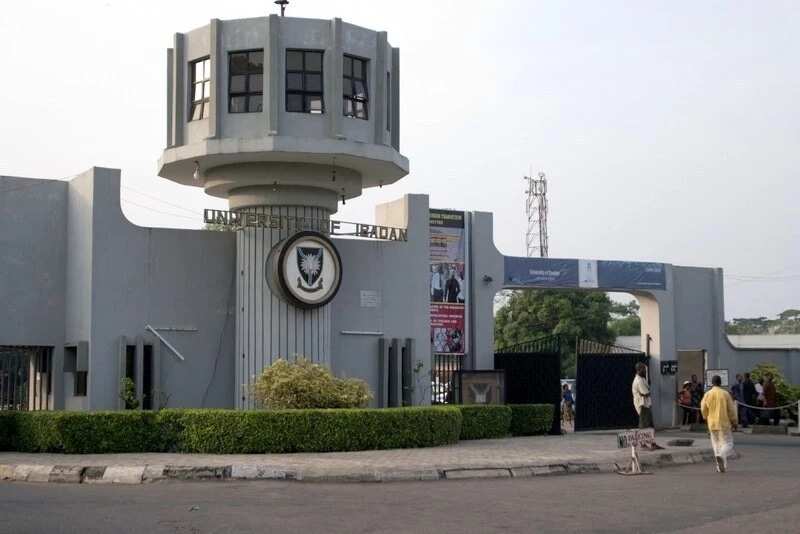 Also, there are some academic units:
Institute of Child Health
Institute of Education
Institute of African Studies
Centre for Child Adolescent and Mental Health
Centre for Educational Media Resource Studies
African Regional Centre for Information Science (ARCIS)
Centre for Peace and Conflict Studies (CEPACS)
Centre for Petroleum, Energy, Economics and Law (CPEEL)
Centre for Sustainable Development (CESDEV)
Centre for Entrepreneurship and Innovation (CEI)
Institute for Advanced Medical Research and Training (IAMRAT)
Centre for Drug Discovery, Development & Production (CDDDP),
Centre for Control & Prevention of Zoonosis (CCPZ)
You can become a student of Pan African University Life & Earth Sciences Institute hosted by UI. The program exists for the second year. More than 90 students from all over Africa take part in it.
2. University of Lagos
It is not surprising that one of the best universities in Nigeria is situated in such a large and bright city like Lagos. UNILAG was founded in 1962, has 3 campuses located in Akoka, Yaba, and Surulere. Many people call it the University of First Choice and the Nation's Pride.
Initially, 131 students were trained here. To date, this figure has risen to 40,000 trainees. The university has a working staff of 3365 people.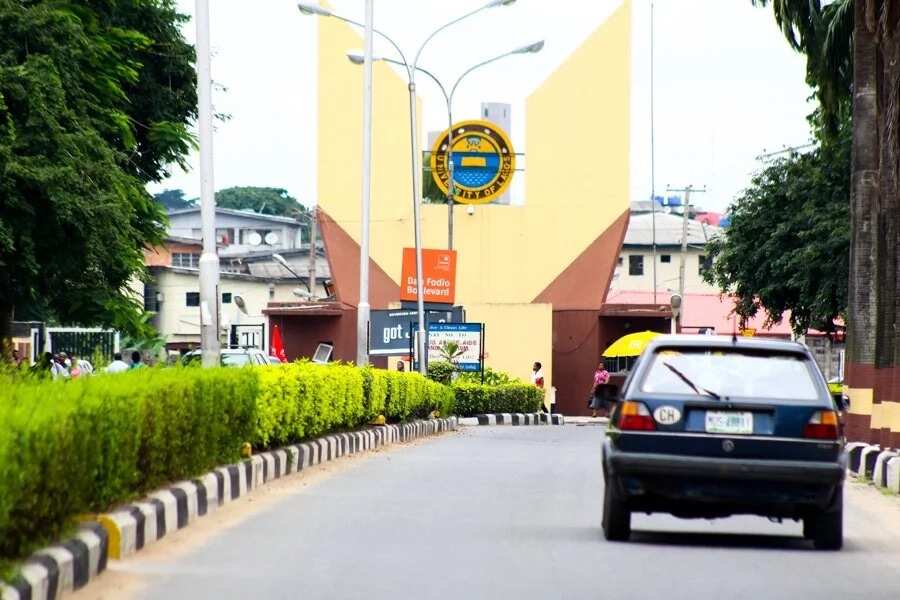 You can choose one of 12 faculties:
Arts
Basic Medical Science
Business Administration
Clinical Sciences
Dental Sciences
Education
Engineering
Environmental Science
Law
Рharmacy
Science
Social Science
Also, there are 2 centers:
Centre for Human Rights
Centre for African Regional Integration and Borderland Studies
If you live far from Lagos, there is a possibility to study Accounting, Business Administration, Science Education, and Library Information Services at Distance Learning Institute.
3. Obafemi Awolowo University
This institution is also known as the University of Ife. It was established in 1962. Its territory is 11,862 hectares. Central campus and residential area for students, headquarters, training and research farm are situated here.
In the 70-80-s, OAU was one of the leaders of the educational sphere in Africa. There are Nobel Laureate and several holders of National Merit Award among its graduates.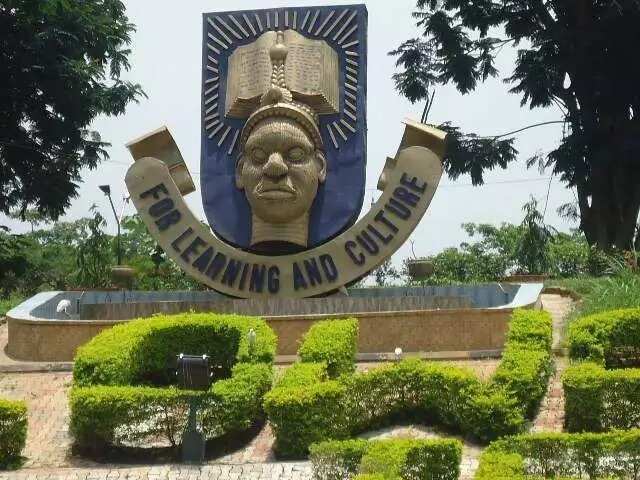 Several parastatal institutions relate to this university:
The Centre for Energy Research and Development(CERD)
The National Centre for Technology Management (NACETEM)
The African Regional Centre for Space Science and Technology Education- English (ARC SSTE-E)
The United Nations Regional Centre for Training in Aerospace Survey(RECTAS)
4. Ahmadu Bello University
ABU was established in 1962. The university was named in honor of Sardauna of Sokoto and the Premier of Northern Nigeria, Sir Ahmadu Bello. It began operating in the area of the former Nigerian College of Arts, Science and Technology; the Clerical Training Centre, Kongo; the Samaru Agricultural Research Station and the Shika Livestock Farm.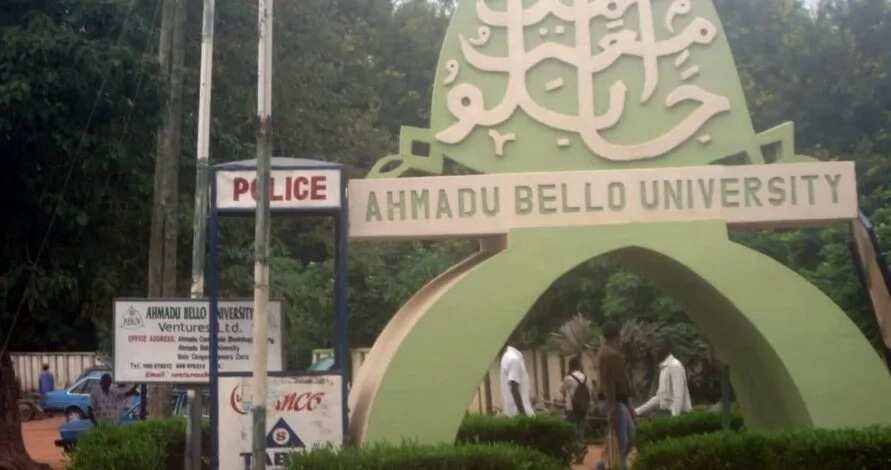 There are 12 faculties, 2 campuses, 1 Post-Graduate School and 82 academic departments in ABU now. Student enrollment is about 35,000. Also, there are 5 Institutes, 6 Specialized Centers, a Division of Agricultural Colleges, a School of Basic and Remedial Studies, a Demonstration Secondary School, a Primary School and a Consultancy Outfit. ABU has 1,400 academic and 6,000 non-academic employees.
5. University of Ilorin
In 1976, UNILORIN was opened for the first set of 200 students. Studies started in October. Currently, it has 15 faculties. This is the first Nigerian institution to fall into the top 20 best African universities in 2014. It also took the 1824th place in the world ranking.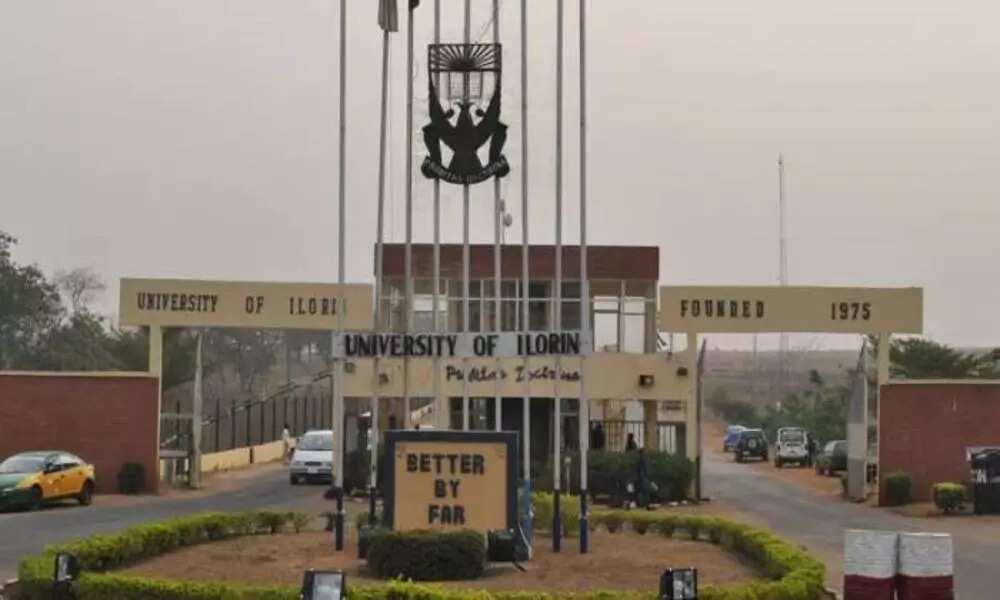 According to JAMB statistics, in 2012-2016, UNILORIN had the largest number of applicants. That is, it was the most popular university in Nigeria at that time.
6. Covenant University
This institution is considered the best in the Nigerian private sector of education. It was founded in 2000. The administration set a goal to raise the world-class Christian Mission University. The founder is Dr David Oyedepo.
The first students appeared here in March 2002 when a license was obtained for work as a private educational institution. National University Commission (NUC) approved the application with astonishing speed.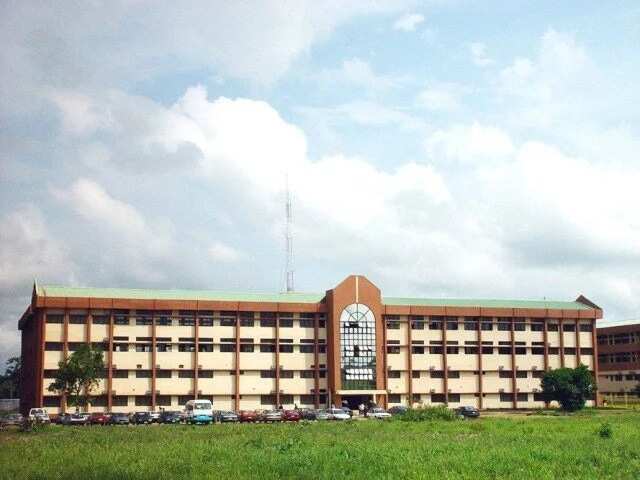 Young people are taught such deep spiritual values as honesty, diligence, responsibility, full disclosure of potential, etc. Teachers use the Christian ethos and high moral ideals for the education of worthy Nigerian citizens. Graduates are not just good performers but also expert thinkers, talented managers, and scientists.
7. University of Nigeria, Nsukka
The seventh institution from the NUC university ranking was founded in 1955 by Dr Nnamdi Azikiwe. But formal opening took place on the 7th of October 1960.
There are 4 campuses in UNN:
Nsukka (University of Nigeria, Nsukka, UNN)
Enugu (University of Nigeria Enugu campus, UNEC)
Ituku-Ozalla (University of Nigeria Teaching Hospital, UNTH)
Aba (University of Nigeria Aba campus, UNAC)
UNN is the first autonomous educational institution in our country. At the moment, applicants can choose from 15 faculties and 102 academic departments. Also, there are 82 undergraduate and 211 post-graduate courses.
Initially, 220 students were accepted for study. They were trained by 13 members of the academic staff. The first classes were held in October 1960.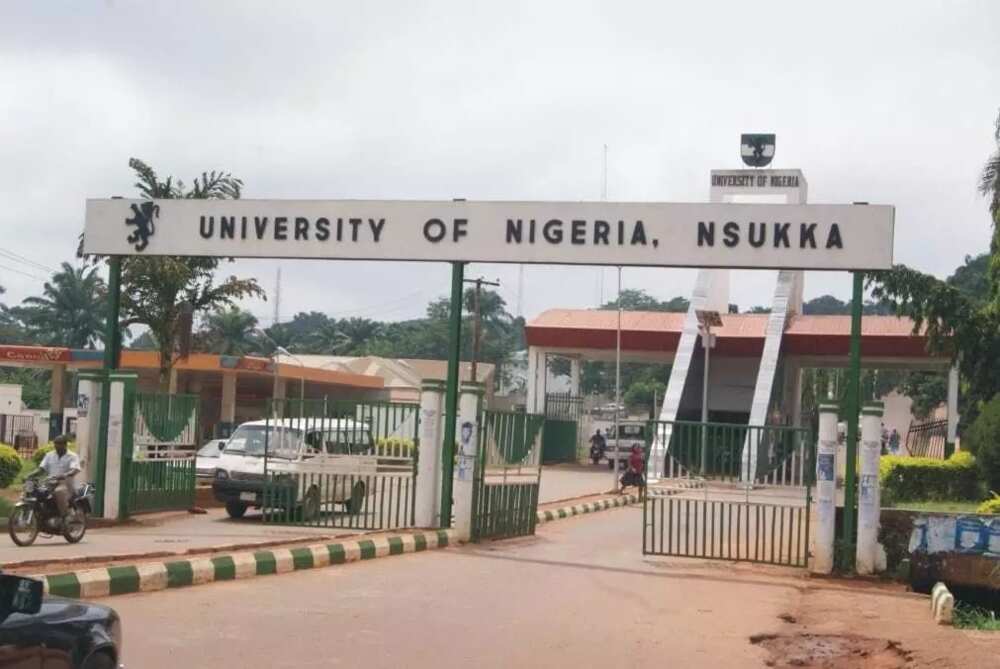 Representatives of the current administration strive to improve UNN, to bring it closer to modern standards. So each year the university becomes more progressive and provides quality knowledge.
As for the merits of the past, there are some famous people among UNN graduates:
Godwin Emefiele
Okechukwu Enelamah
Charles Soludo (CBN Governor, 2004 -2009)
Herbert Wigwe (CEO, Access Bank)
Dora Akunyili
Pat Utomi
Peter Odili
Peter Obi
8. University of Benin
UNIBEN is well known for the fact that the first female vice-chancellor in Nigeria, Grace Alele-Williams, was studying here. She was appointed to this post in 1985 and left it in 1991.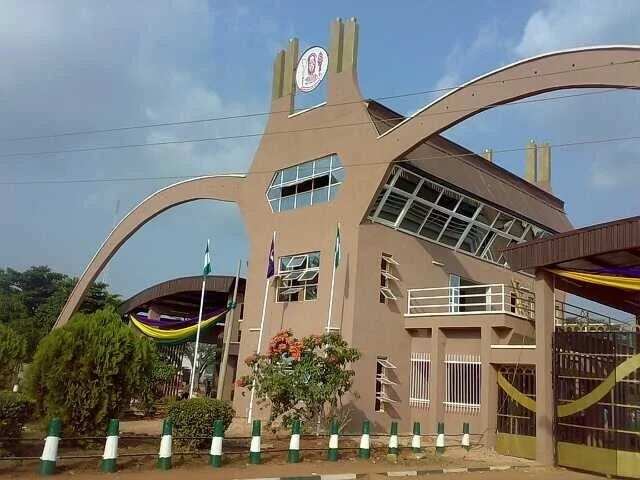 At the moment, about 40,000 students are studying at UNIBEN. The administration cooperates with several universities around the world, local and international institutions, for example, USAID, Ford Foundation, UNCF (United Negro College Fund), RMRDC.
9. University of Abuja
Capital is the heart of the country, so it's no surprise that one of the best Nigerian universities is located here. It started working in 1990. The university was founded on a land plot of 11,800 hectares. Senate Chamber, the Science Laboratories, Faculty of Law, the Faculty of Management Sciences, Faculty of Education, Faculty of Social Sciences, School of Remedial Studies and the Institute of Education are in the main campus. Also, there are a Medical Centre and recreational facilities.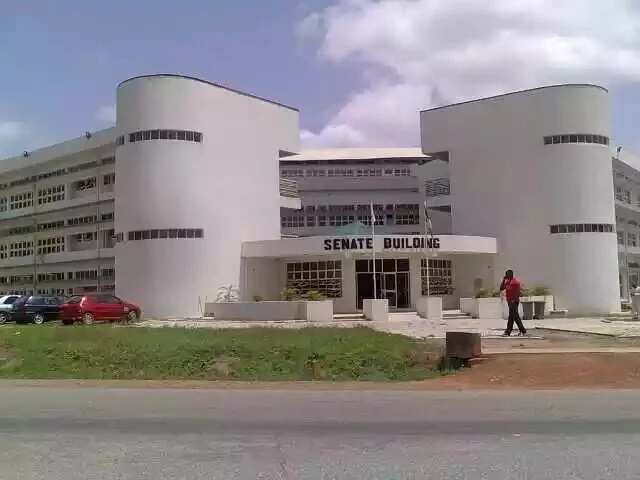 10. University of Port Harcourt
The institution was established in 1975 and operated as University College, Port Harcourt for 2 years. In 1977, the status of the university was obtained. In 2015, it was the 6th best African university by the version of Times Higher Education (THE).
You can choose among 12 educational directions:
Faculty of Humanities
Faculty of Social Sciences
Faculty of Education
Faculty of Engineering
Faculty of Management Sciences
College of Health Sciences
Faculty of Basic Medical Sciences
Faculty of Natural and Applied Science
Faculty of Dentistry
Faculty of Рharmacy
Faculty of Agriculture
Faculty of Law
There are several affiliate institutions approved by NUC:
National Missionary Seminary of St. Paul, Gwagwalada, Abuja
Methodists Theological institute, Umuahia
Baptist College of Theology, Obinze, Owerri
Andre Blaze, M-Trill, Emmanuel Agwoje, Alex Otti, Chibuike Rotimi Amaechi, Muma Gee, Agbani Darego, Timipre Sylva, Rita Dominic, Goodluck Ebele Jonathan, Franklin Erepamo Osaisai studied at the University of Port Harcourt.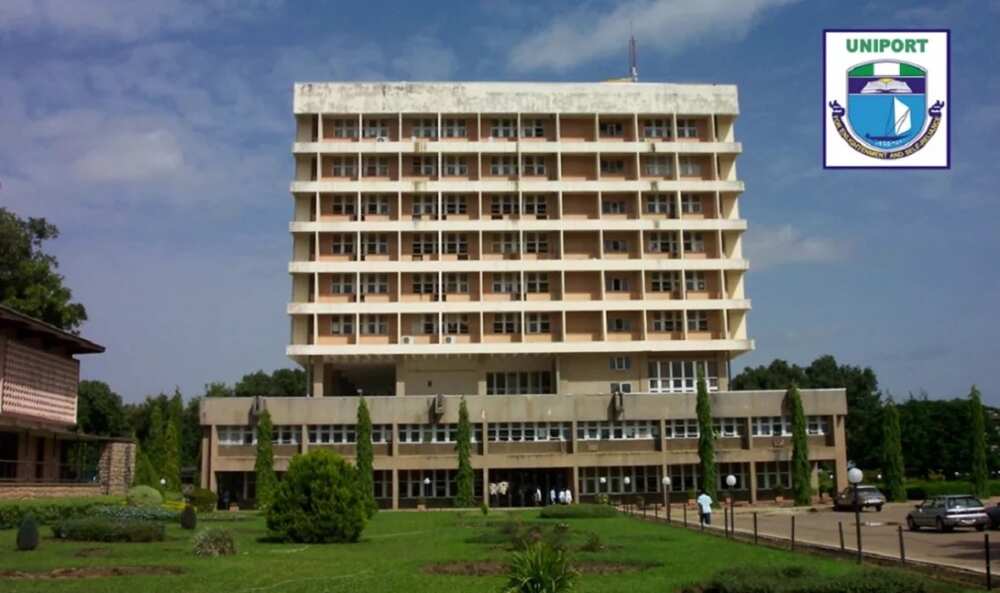 We hope that it was interesting for you to consider the NUC top 10 university ranking in Nigeria. Choose one of the best educational institutions and start your journey to a successful professional career!
READ ALSO: Best university in Nigeria for medicine 2018
Source: Legit.ng