Wizkid and father: the wealthy empire
We all know Wizkid. Either you know him because of his music, or you might have heard about his shenanigans. Either way, his name is always in the news one way or the other. Another thing he is famous for is his wealth. But is he the sole creator of his wealthy empire, or did he inherit some of it from his father? Find out here.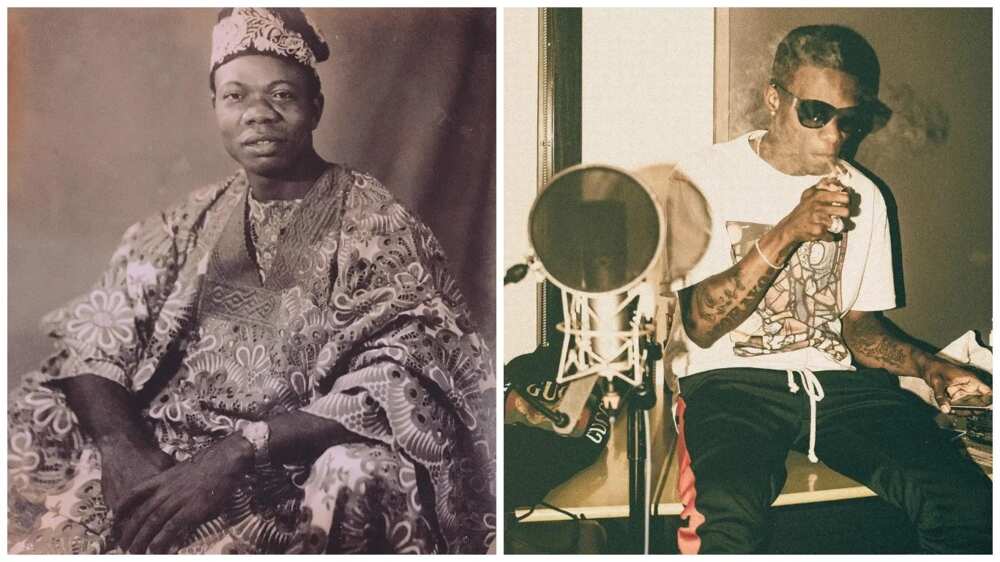 Wizkid biography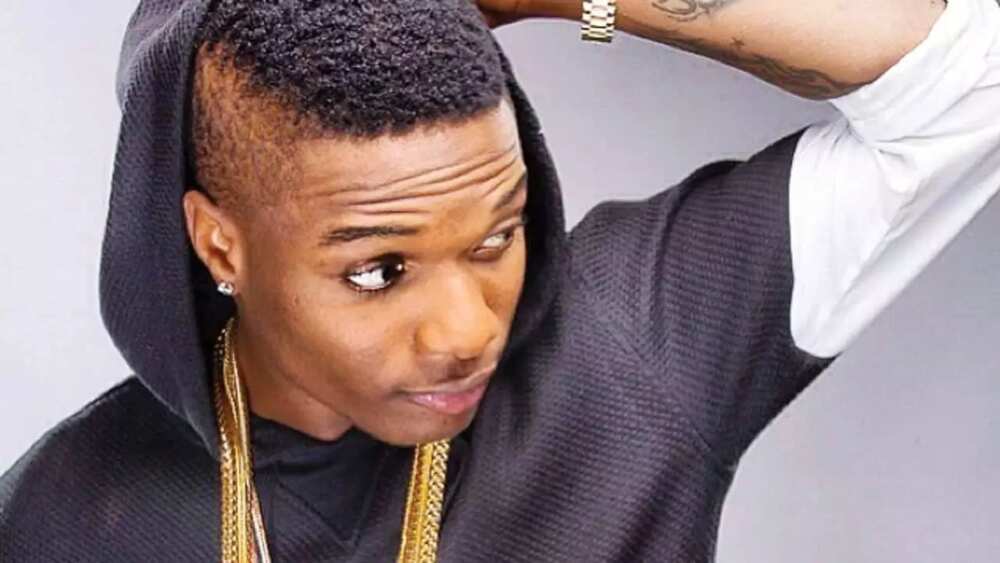 Ayodeji Ibrahim Balogun, who is now known as Wizkid, was born on July 16, 1990 in Surulere, Lagos. His parents are Dolapo Jane Balogun and Alhaji Muniru Olatunji Balogun.
You probably already know everything there is to know about Wizkid, so we will not bore you with a vast and comprehensive biography. Instead, here are top 5 facts about Wizkid.
★ His father has three wives, which resulted in Wizkid growing up surrounded by twelve sisters. It must have been insane!
★ Wizkid started recording music when he was only 11. Back then, he was known as Lil Prinz. He got his first legit contract when he was 19, which made him drop out of the Lagos State University. Since then, his career has only been going up.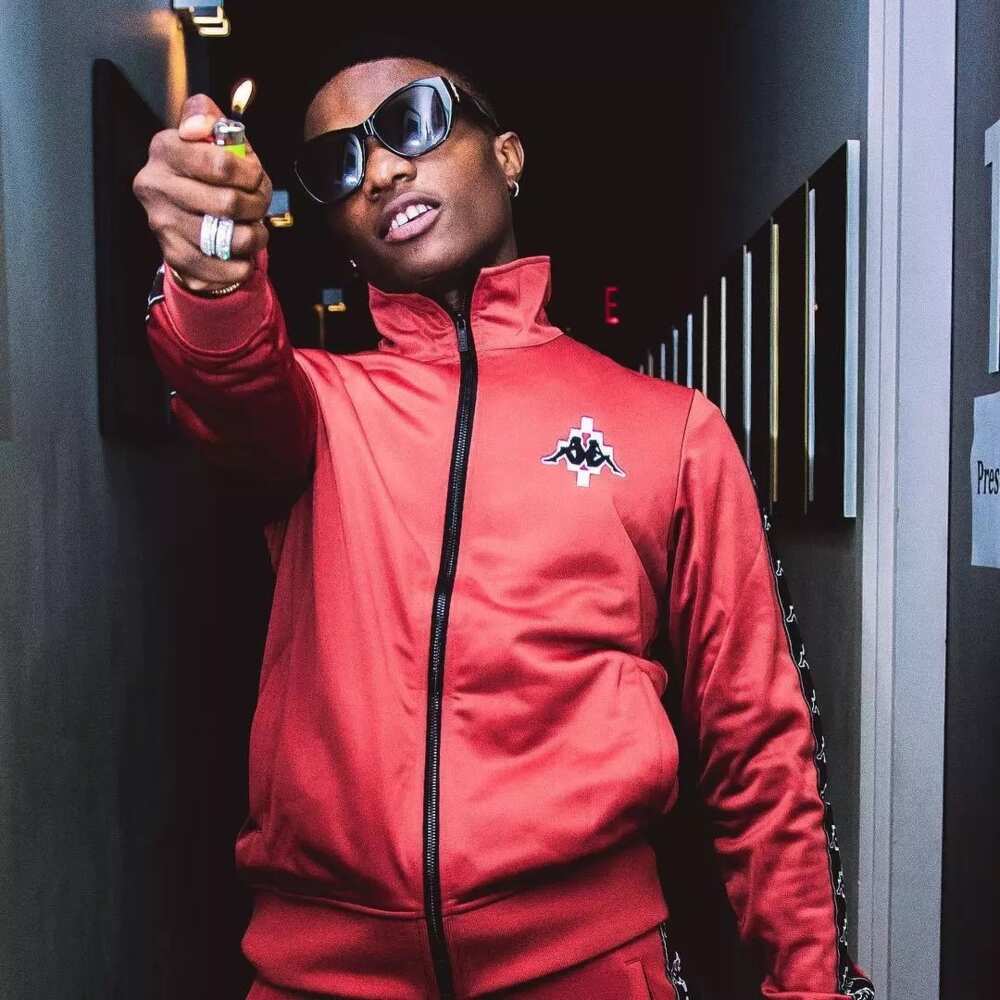 ★ During his days as a music artist, Wizkid won 44 awards in 157 nominations. Some of the most prestigious of them include several wins at the Billboard Music Awards, BET Awards and MTV Europe Music Awards, as well as a Grammy nomination!
★ He has endorsed many brands over the years. The most famous ones include MTN, Pepsi, Guinness and MTN's competitor Glo.
★ Wizkid is not married; however, he has two children. At first, he denied all allegations about him being a dad, but later gave up and admitted his fatherhood. He has a son named Boluwatife Balogun from Oluwanishola Ogudugu and another son named in his honor, King Ayo, from Binta Diamond Diallo.
Wizkid and father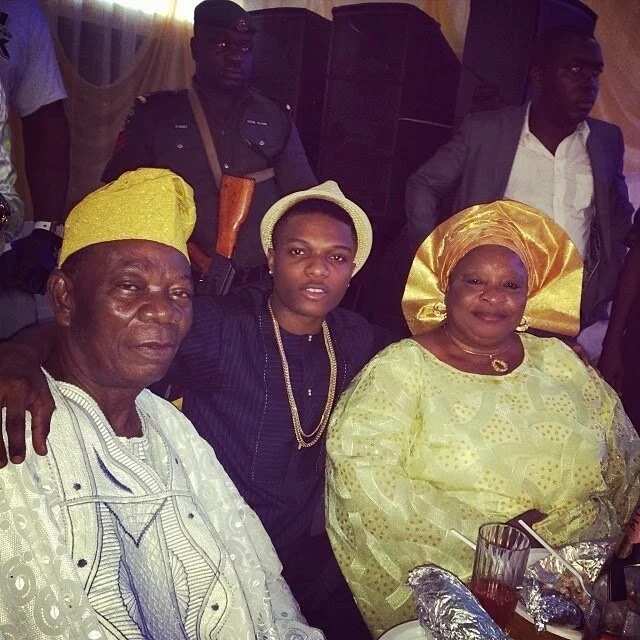 READ ALSO: Wizkid and family pics
Wizkid often mentions his family, both in his interviews and his music. Even though his mother gets a little bit more attention, he does not forget about his father. They seem to have a very nice and healthy father-son relationship, which is what everyone needs in their life.
Once, Wizkid shared a picture of his dad when he was young, and you cannot help but see the family resemblance. Both men have very strong and handsome features. No wonder one has three wives and the other has two baby mamas!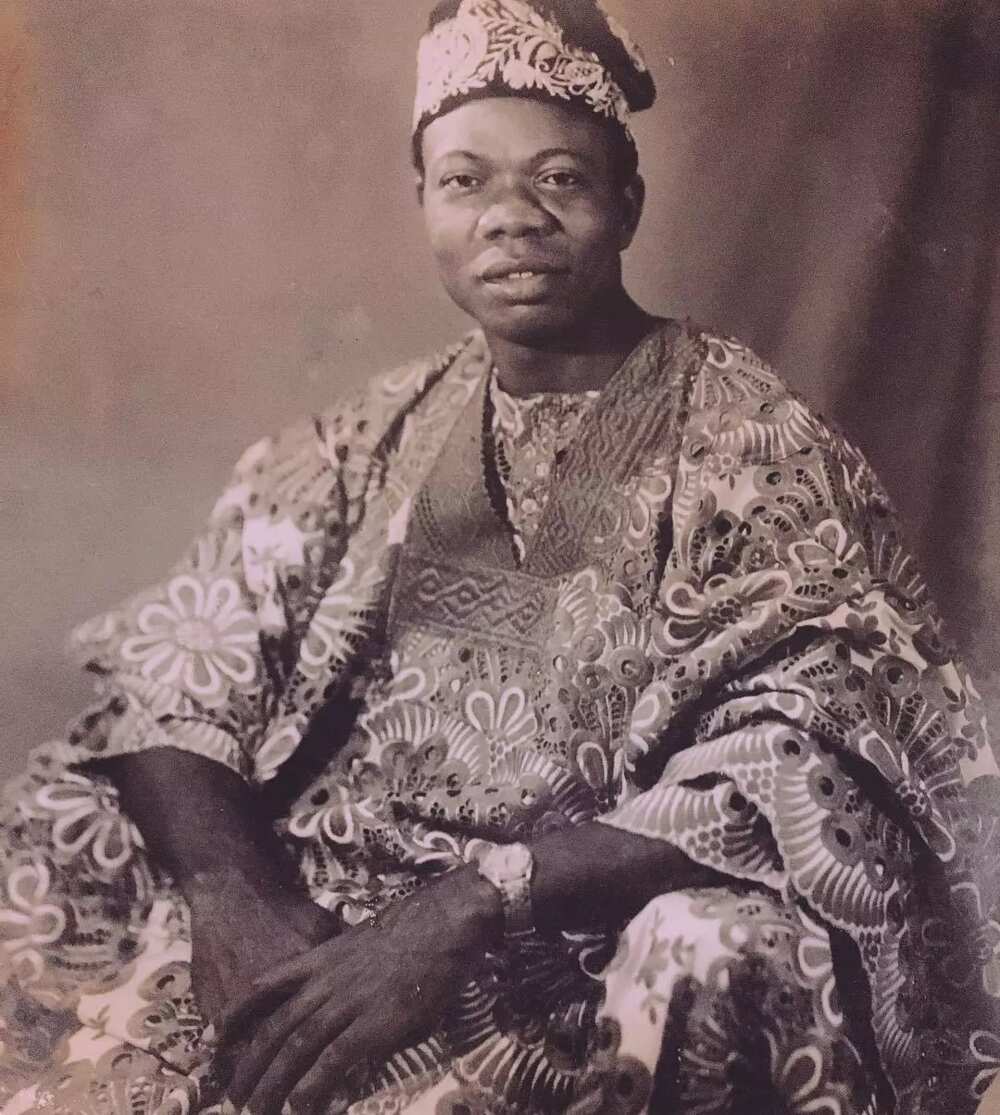 Wizkid also shared a picture of both his parents, which made many of his fans very happy. Later, he shared that he was going to have a tattoo commemorating his father. This only further proves how much love and respect there is in that family.
However, despite being such a loving son, Wizkid managed to miss a very important event. On April 9, 2017, Wizkid father received a religious leader title Mogaji Adinni. The ceremony was held at the Oluwaseyi Mosque on its 50th anniversary. Mr. Balogun's contribution to the mosque and the development of Islam earned him this title.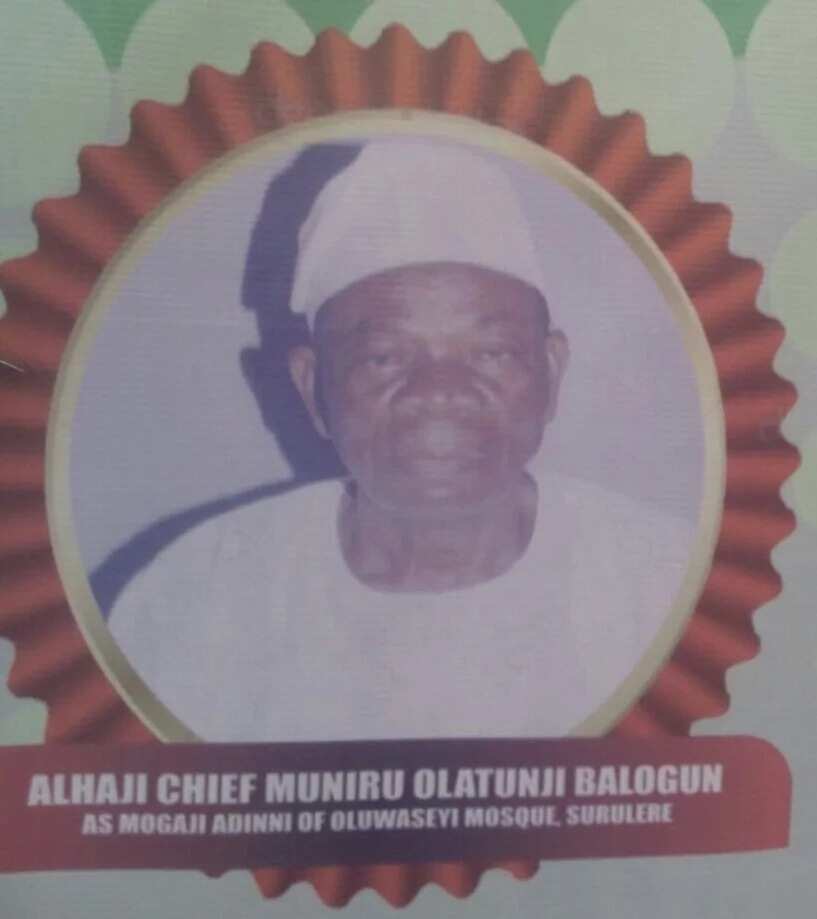 But Wizkid's fans, who managed to find out about this event, were disappointed to find out that their favourite star failed to show up. It turned out that Wizkid was shooting a music video with Drake titled Come Closer and was all the way over in London. Some say that Wizkid either showed up at the very end of the ceremony, or congratulated his father over the phone.
By now, you might be wondering:
But what about this empire we have not said a word about yet? Patience, you will find out about all that in a second.
Wizkid daddy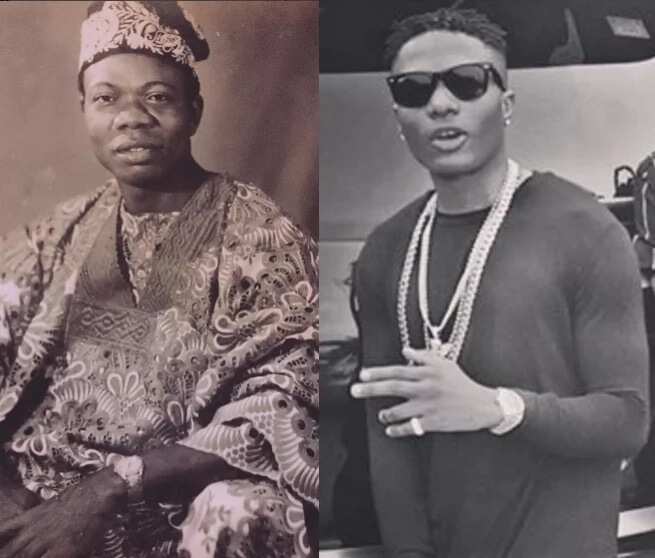 Despite what you might think, Alhaji Muniru Olatunji Balogun has never been a rich man. He and his three wives lived in the residential area of Lagos, and he tried to give the best he could to his children. However, even the best he could give could not amount to be called an empire, as he sometimes struggle to support his large family.
To be fair, if Mr. Balogun was any stricter, there might have been no empire to begin with. As Wizkid started his career very young, his father was not very happy that his son strayed from the academic path. He was really upset when his son dropped out of the university to pursue his music career.
However, when Wizkid's career soared, his father stopped being against it. We wonder, what could have changed his mind: millions of fans or millions of naira?
Last year, it was reported that Wizkid has bought a very expensive house for his parents in the prestigious Lekki neighbourhood of Lagos. There are many speculations about its cost, but there are no trustworthy sources. What is certain - the house and the furnishings are very luxurious and expensive. Wizkid did not spare any cost on his parents' future home.
The house on Tafawa Balewa Street, a five-bedroom bungalow, has been a dream of Wizkid's for quite a while. In his song called Jaiye Jaiye, he promised his parents to buy them a house. And he finally did it.
But here is the kicker:
Wizkid father house relationship did not work out the way Wizkid has planned. His parents, namely Mr. Balogun himself, refused to move from their residence in Shitta, Surulere. If the name of the neighbourhood is anything to go by, we can assume that it is not the best. Anyway, Wizkid confirmed in one of his interviews that his parents are indeed staying at their Shitta residence.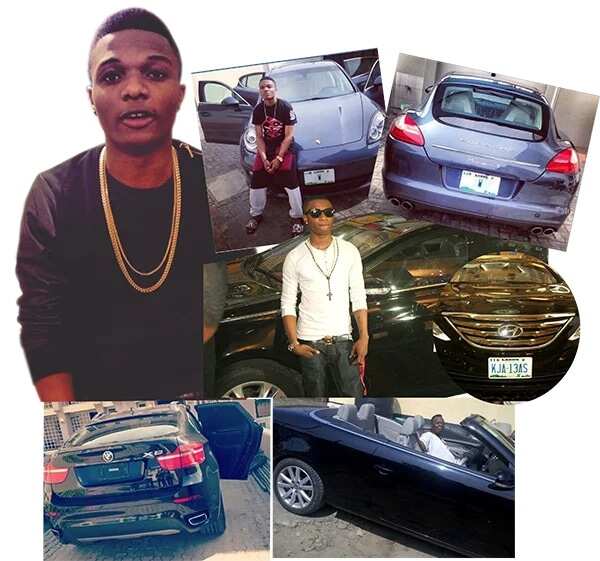 We can only guess that Mr. Balogun also does not want nothing to do with Wizkid cars. And Wizkid has plenty. To name a few, Porsche Panarema (a second auto, as he crashed one in back in 2013), Hyundai Sonata, BMW 6, Mercedes Compressor (2012 model) and a Bentley. Wizkid latest car seems to be Lamborghini Prime X2, which he wanted to buy for a while now.
As you can see, despite being proud of his son's achievements, Mr. Balogun does not want to be a part of it. Therefore, the Balogun Empire does not actually involve Balogun Senior. Nevertheless, Wizkid supports his family in any way he can, and they appreciate his support. It is nice to see that a family dynamic has not changed just because someone got rich and famous. We wish all the best to the Balogun family and hope to see more of Wizkid's parents in the future!
READ ALSO: Wizkid pictures in secondary school
Source: Legit.ng