How many children does Wizkid have?
"How many children does Wizkid have?" – this is the question you can encounter quite often when searching for the information about this Nigerian celebrity. Personal life of famous people is always a popular concern with their fans. If you are interested in Wizkid's family life, here are some facts for you.
Wizkid family life – what else don't we know?
It's already known that Wizkid has several children. Under the most recent estimation, there are three of them. It's interesting that all three kids are born by different women. This is not a surprise because famous men with the same level of success and personal charm always have crowds of female fans. All the biggest Nigerian music stars of all times have a number of loved women or legal wives.
Wizkid appears to be no exception to this rule and the three children of his were born by three different women. It's not a secret and we can see all of them on social media together with their lovely moms. Let's take a look at each of the three little boys who look exactly like their father.
Wizkid wives and children
These women are not Wizkid's wives but his baby mamas and it doesn't look like the star is getting married anytime soon.
Boluwatife Balogun and his mom Oluwanisola Ogudugu
Sola(the first baby mama to the pop star) was the first woman ever who gave birth to Wizkid's son back in 2011. She was 19 when she had her son Boluwatife.
Things were not that smooth at the very beginning. At first, Wizkid even refused to accept the boy as his own and Sola needed to get a DNA test to prove that the boy is Wizkid son.
The fight between Wizkid's and Sola's families lasted for two years before the famous Starboy finally accepted the child. It's very touching to see the man posting his love for the son on Twitter and taking him to concerts.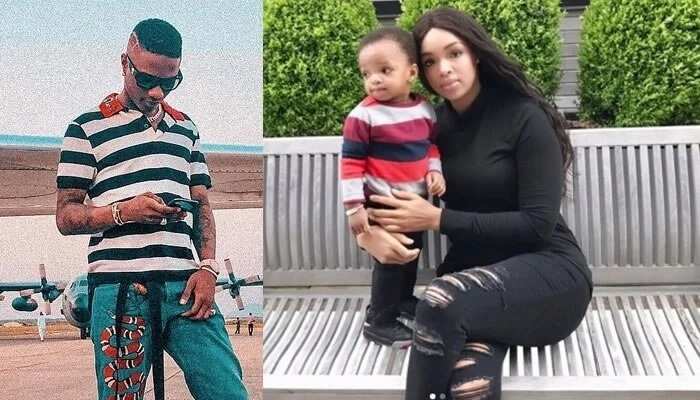 Ayodeji Balogun and his mom Binta Diallo
Just take a look at this sweet little boy! Ayodeji was born in 2016 by his mother Binta and the startling story repeated. The beautiful Guinean-American model Binta needed to make another DNA test to prove that Wizkid was the father of her baby.
She experienced a whole year of persecution and bullying started by Wizkid's fans until he finally recognized the baby as his child.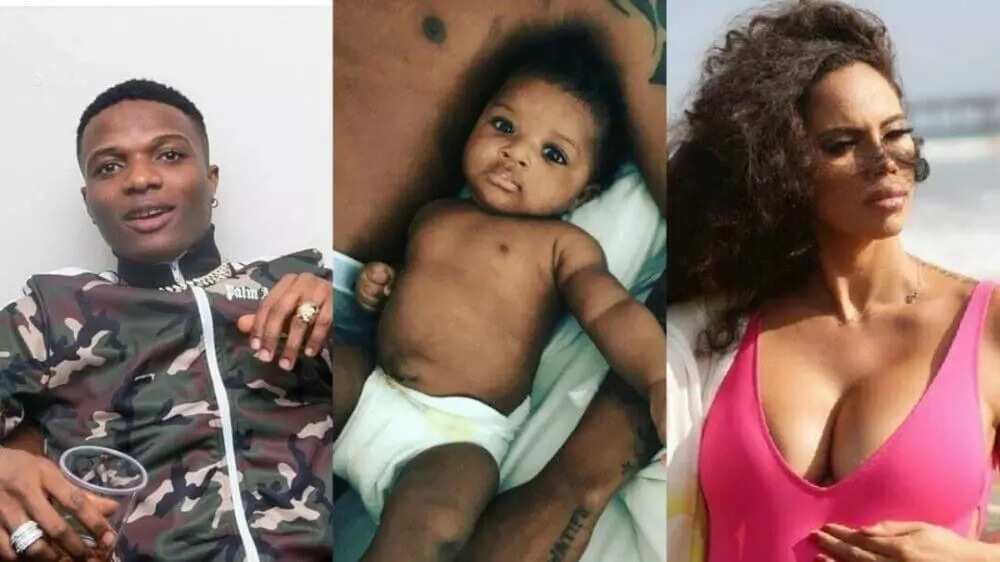 Zion Balogun and Jada Pollock
Actually, Zion is Wizkid's third and youngest baby born in 2017, this time Wizkid managed to do without a long struggle and fight and recognized the baby very quickly. Maybe, the reason is that he's grown or because the baby's mom is somewhat elder and more decisive than the first two.
Jada Pollock is a brand consultant from Britain. She used to work with Chris Brown and Pia Mia before she started the same consultancy work with Starboy. The cooperation started in 2014 and in 2017, they were already having an affair, which led to the birth of the lovely boy Zion in November.
Unlike all the previous cases, Wizkid agreed to accept his third son without any scandals and condemnation from the audience. Now, he has already decorated his body with a tattoo carrying the three names of his sons. It looks so touching compared to his behavior several years ago!
The point is that in spite of the birth of his third child so recently, Wizzy seems to have a new love affair with another girl. This lucky one is Dorcas Shola Fapson, one of the most beautiful Nollywood actresses. The proofs of their love affair are already available on her Instagram.
Everything we can do here is just wait and see whether the beloved Starboy is going to have another baby.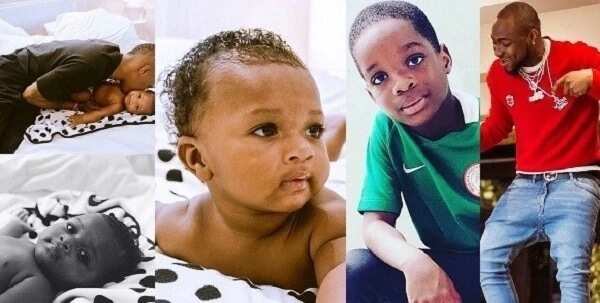 In any case, we wish both Starboy and his baby mamas a lot of understanding, friendly relations and love and may the Lord bless his three lovely sons!
Source: Legit