33 characters with big foreheads from anime, cartoons and films
A character is only as good as their powers, personality and physical appearance. Characters from anime, cartoons and films appear with unique and peculiar features like varied forehead sizes and shapes. Here are the characters with huge foreheads that have captured the attention of viewers.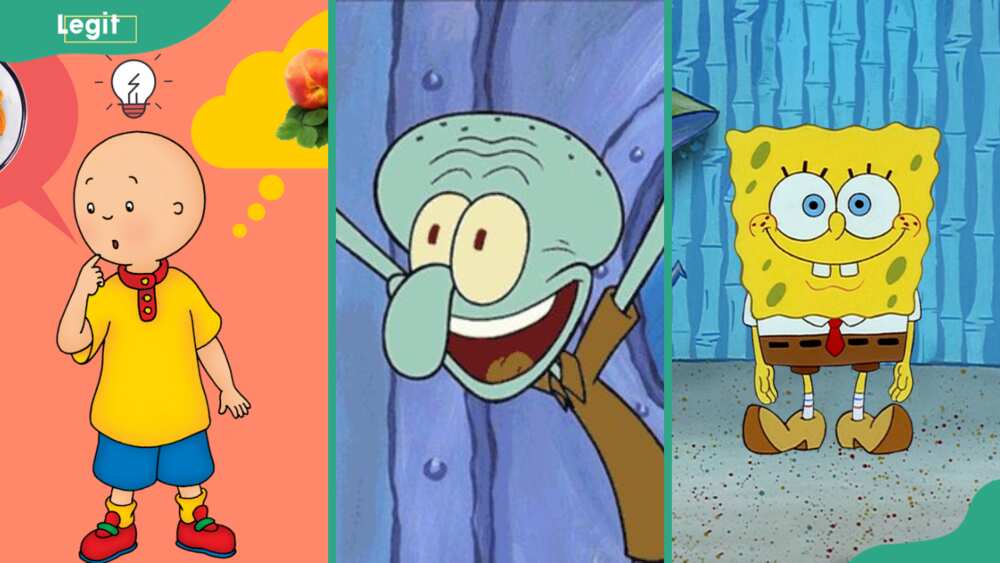 As humans, we naturally find symmetry and correct proportions more appealing. However, sometimes overexagerrated features stick with us to a greater degree. These characters with big heads have made a lasting impression on the fans.
33 characters with big foreheads
The world of entertainment has various anime, cartoon, and film characters with large foreheads. Below are some of the most recognisable of them.
Megamind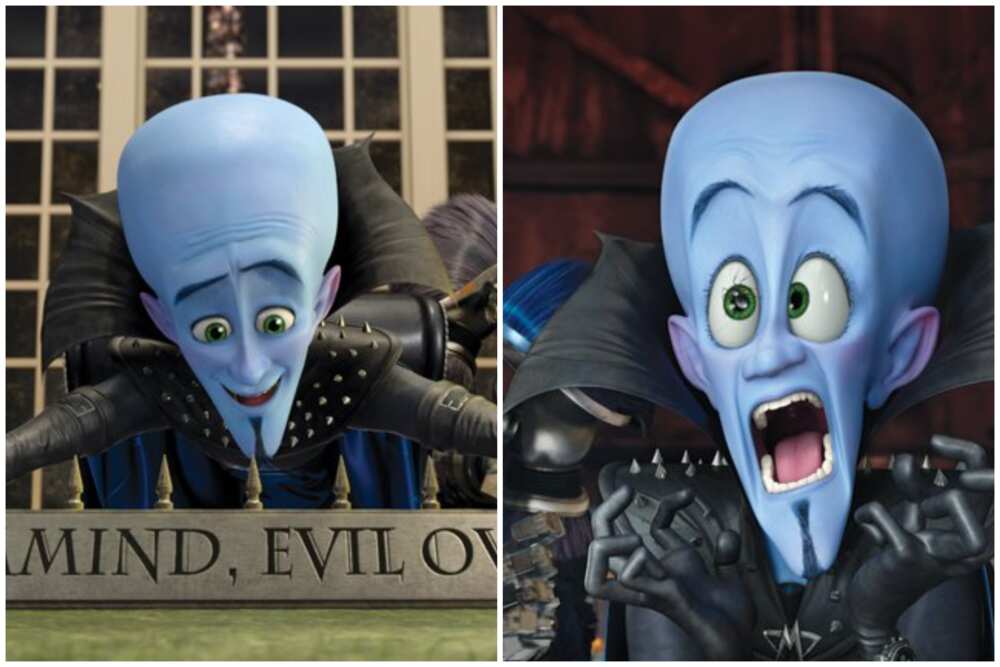 This former supervillain turned into an egomaniacal, intelligent, and inept superhero. He is arrogant and clumsy despite having an incredible mind. The competent Metro Man repeatedly ruins his fumbled-through evil plans.
Bart Simpson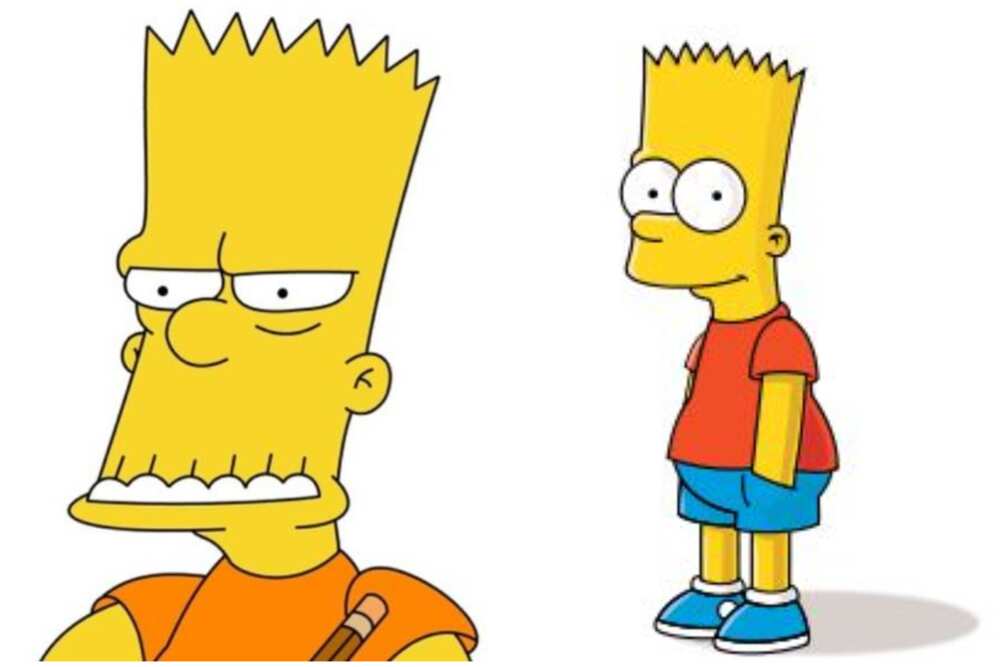 Bart is a hyperactive rebel who is naughty and proud of his misbehaviour. He believes in avenging himself and in the power of unity. He is the only male child of Homer's family, and he can set his school and house ablaze singlehandedly.
Stewie Griffin
This notorious large-foreheaded character is depicted as a scoundrel who is mostly dressed in red overalls. He is an evil but genius child whose head is football-shaped.
Bert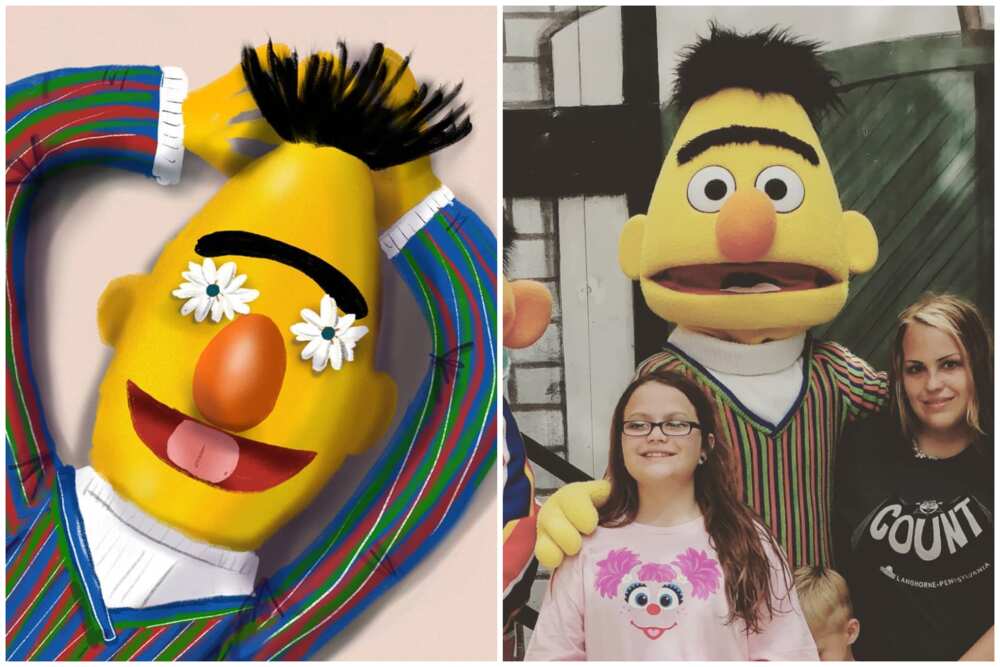 Bert is featured in Sesame Street alongside Earnie, his roommate and confidante, with whom he shares a basement apartment. They're diametrical in personality, whereby Bert is studious and serious while Ernie is extroverted.
Beavis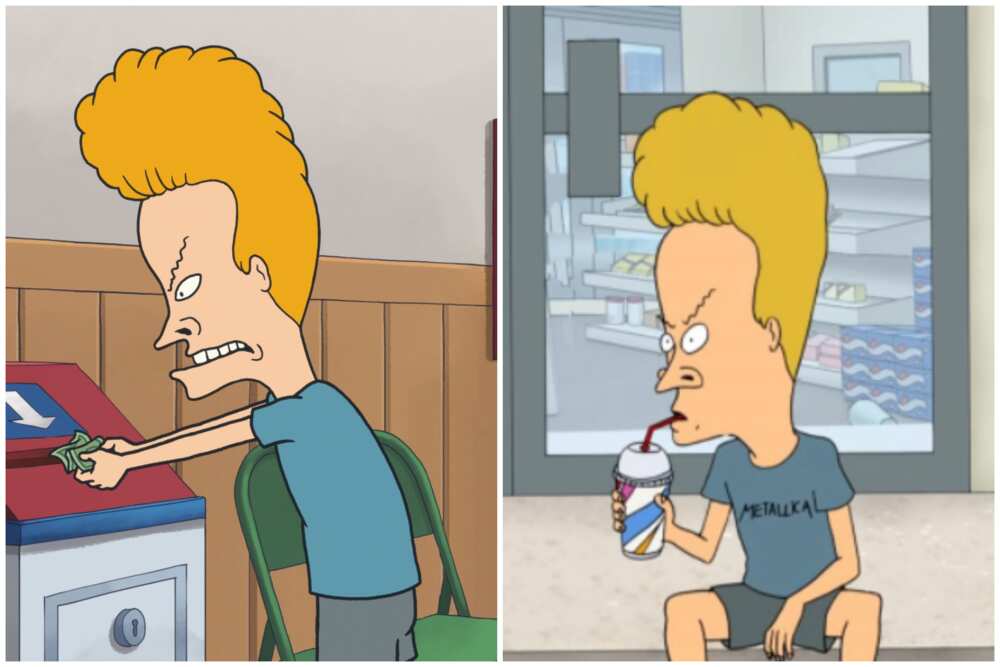 Beavis is one of the characters with large foreheads, battleship bow chin and fixated facial gaze that makes him conspicuous. He is Butthead's best friend and confidant, whom he plays second fiddle to often.
Leopold 'Butters' Stotch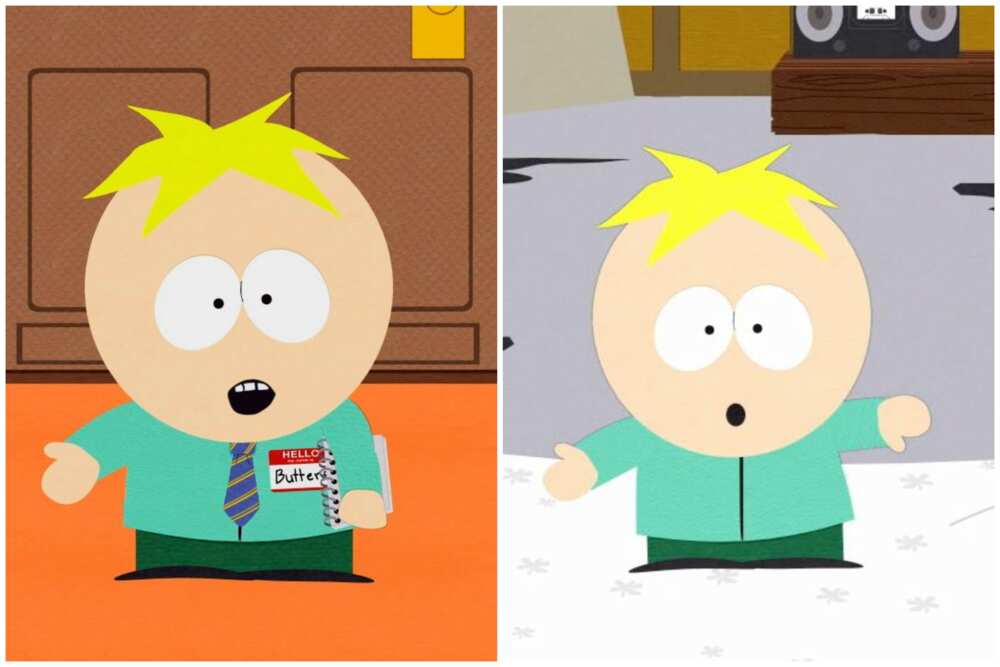 He features in South Park as a fourth-grade student with an enormous forehead in South Park Elementary. Leopold is Cartman's best companion, whom he exploits for being the most naïve in the group.
Butthead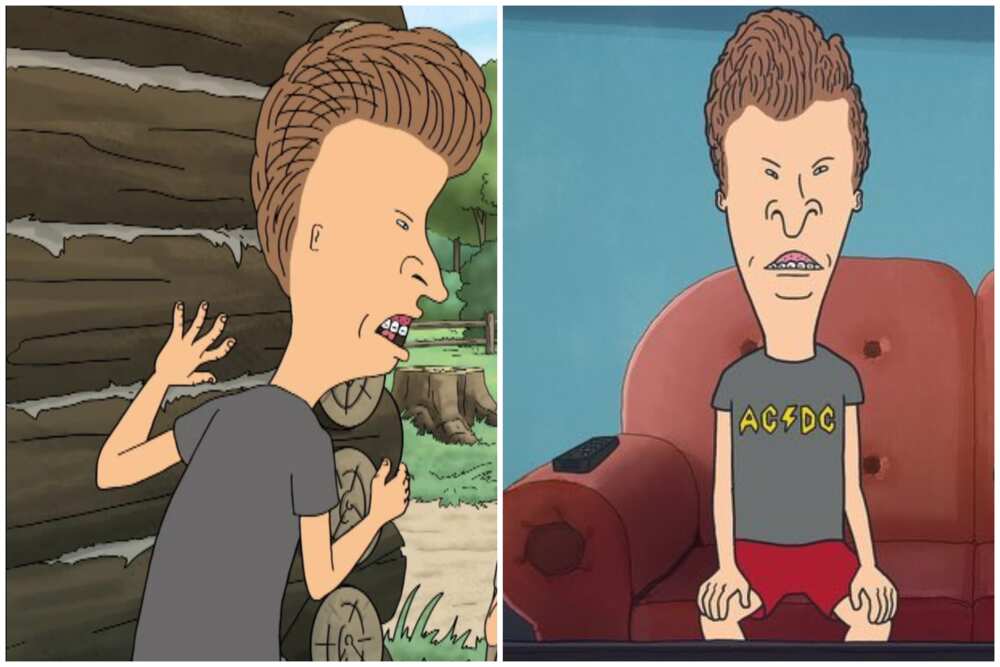 The other main character in Beavis and Butthead, he is often viewed as abusive to Beavis. He is sharper, calmer, and more laid back. Even in difficult situations, he never loses his cool.
John Merrick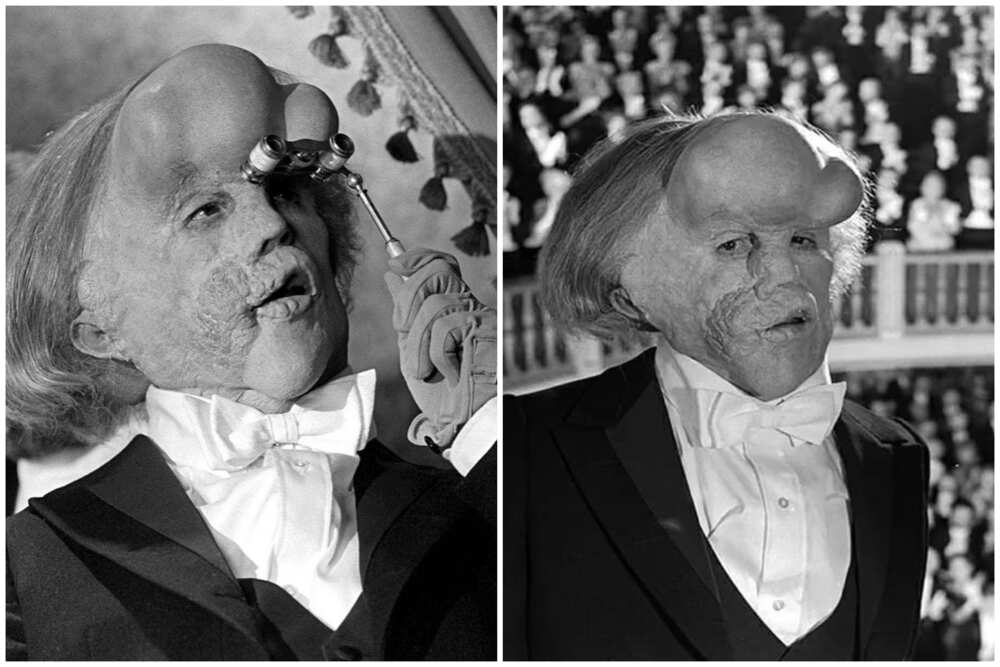 John features in The Elephant Man, a drama about John Merrick, a deformed man born with bodily and facial deformities. His physique scares children and nurses. Despite his appearance, John turns out to be a kind and intelligent man.
Professor Farnsworth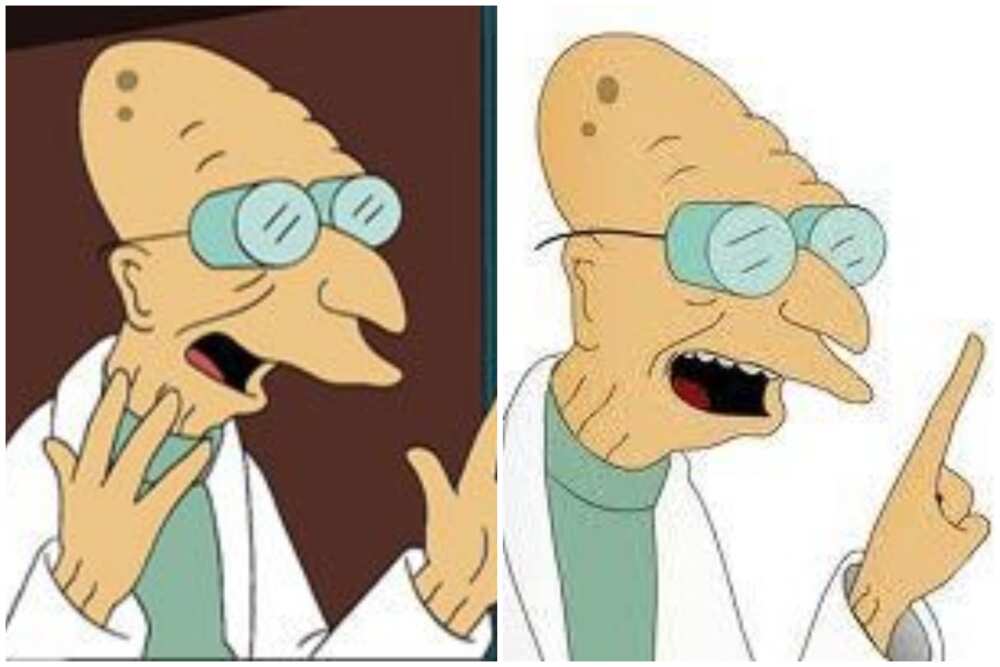 Professor Hubert J. Farnsworth is one of the most brilliant fictional characters with huge heads featured in Futurama. Ever fascinated with science since his teenage years, he invented several creations that defy the laws of physics.
Mr. Bean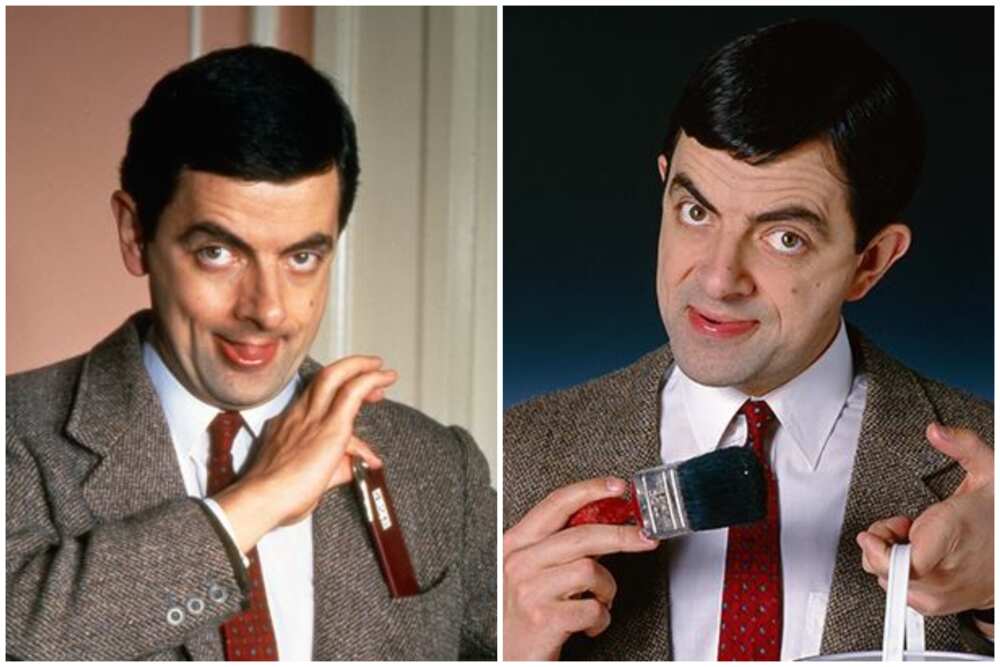 A character aspiring young adults and comedians emulate worldwide. The rubber-faced, large-nosed, and big-headed Bean is amusing and uncanny, often finding himself in a lot of trouble.
Worf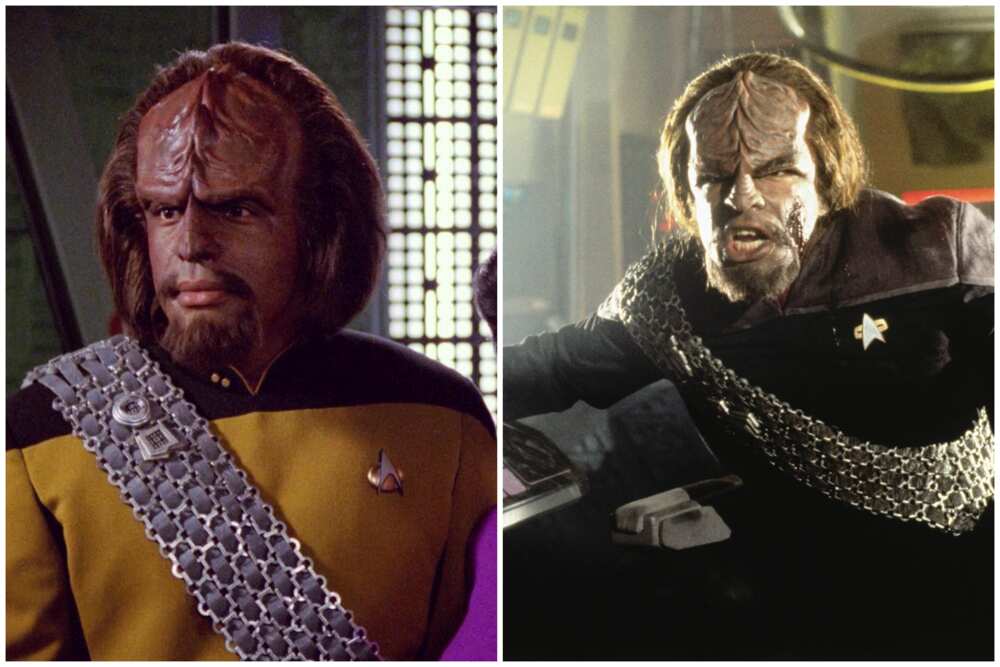 Amongst the most famous movie characters with big foreheads is Worf. He has been featured in various series, including Star Trek: First Contact, Star Trek: Insurrection, Star Trek: Generations, and Star Trek: Nemesis.
Hector Hammond
Originally a high school professor, Hector is Green Lantern's first enemy. While studying Abin's physiology, he got infected with Parallax's DNA, gaining telepathic powers of reading others' minds.
The Minions
They are the signature characters of the Despicable Me series. They are yellow, capsule-shaped creatures with one or two eyes and big heads who converse in Minionese, an incomprehensible language.
Skips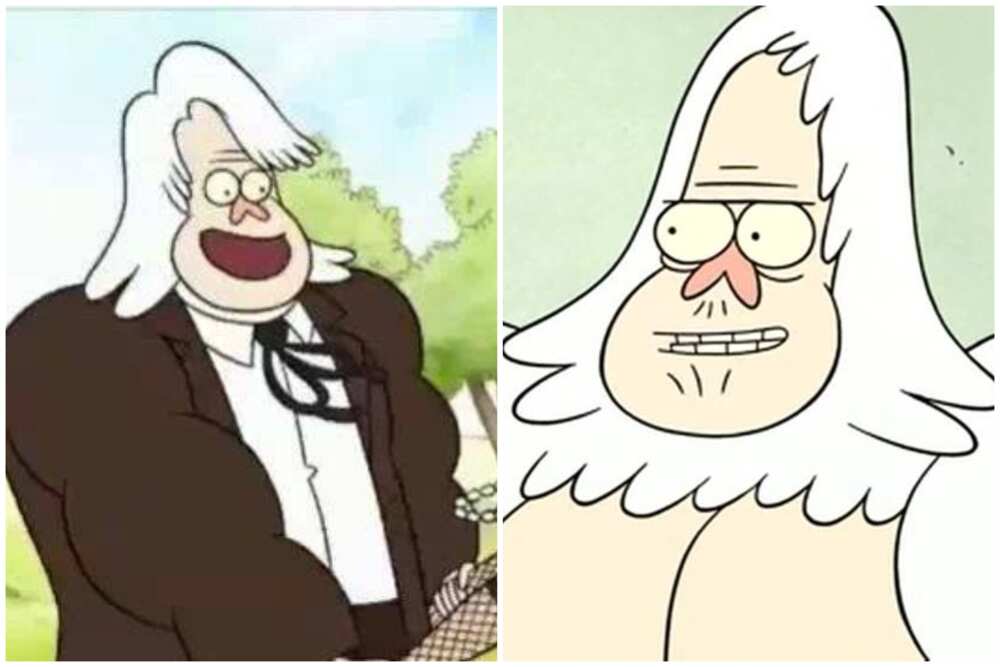 An immortal, modest character as featured in Regular Show. Helps Rigby and Mordecai, sharing wisdom and preaching to impart to others. Distinguished by his qualities and prominent forehead.
Chancellor Palpatine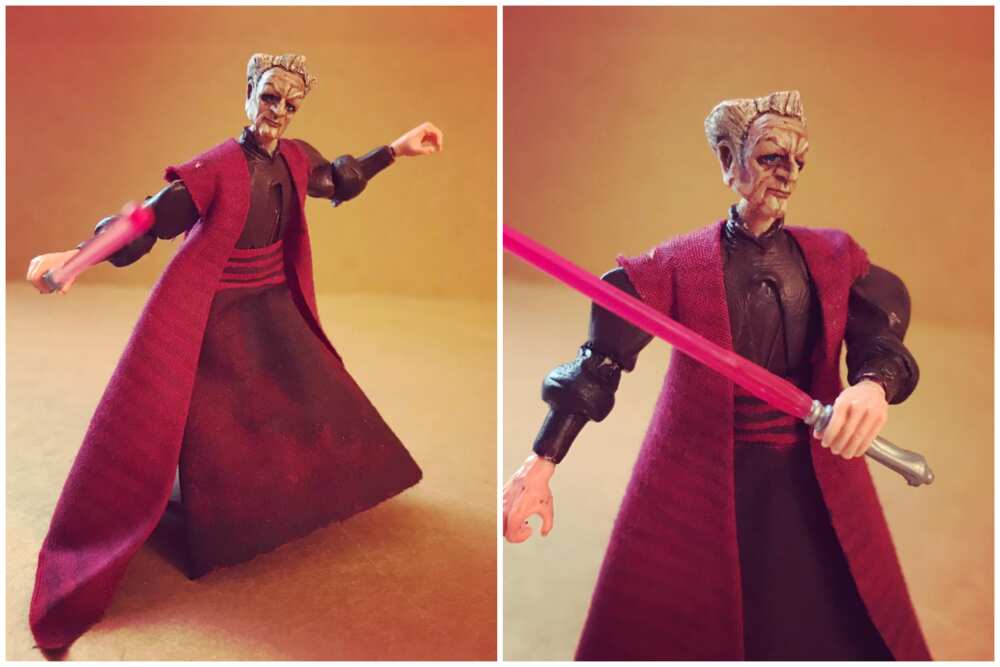 Also called Darth Sidious, Palpatine is one of the characters with huge foreheads featured in Star Wars: The Clone Wars, a computer-animated series. He is a great strategist, earning him the Supreme Chancellor Title in the Galactic Republic. The character also exists within the movie franchise.
Lurch
Lurch from The Addams Family is one of the characters with a big head, a large forehead, a Frankenstein-like demeanour, and a gigantic size, earning him a commanding screen presence. He has supernatural powers, too.
The Coneheads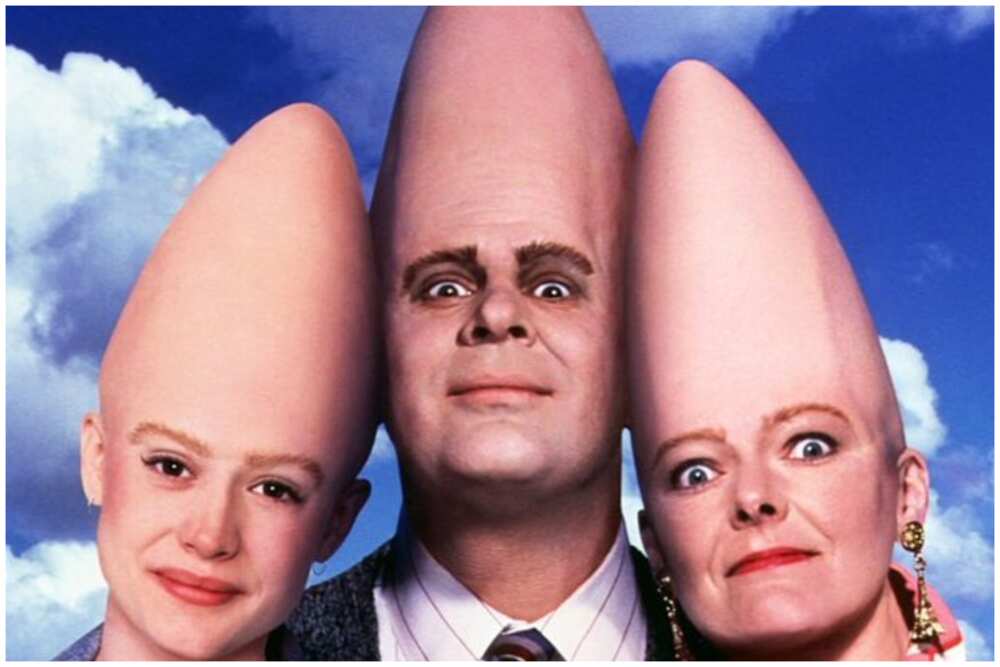 The Coneheads is a fictional family of bald extraterrestrials. They are conical-headed movie characters with big foreheads. They are known for appearing in the Saturday Night Live series and Coneheads film.
The Brain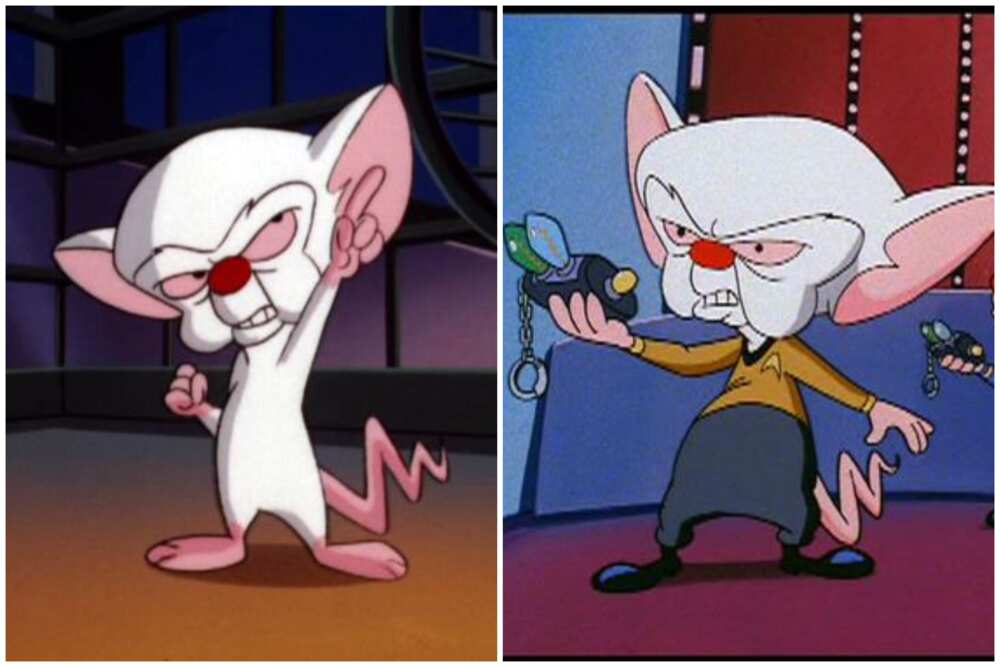 The Brain is a cartoon character from Pinky And The Brain. He and Pinky are opposites in temperament; their enormous mouse heads are the only similitude.
Roger Smith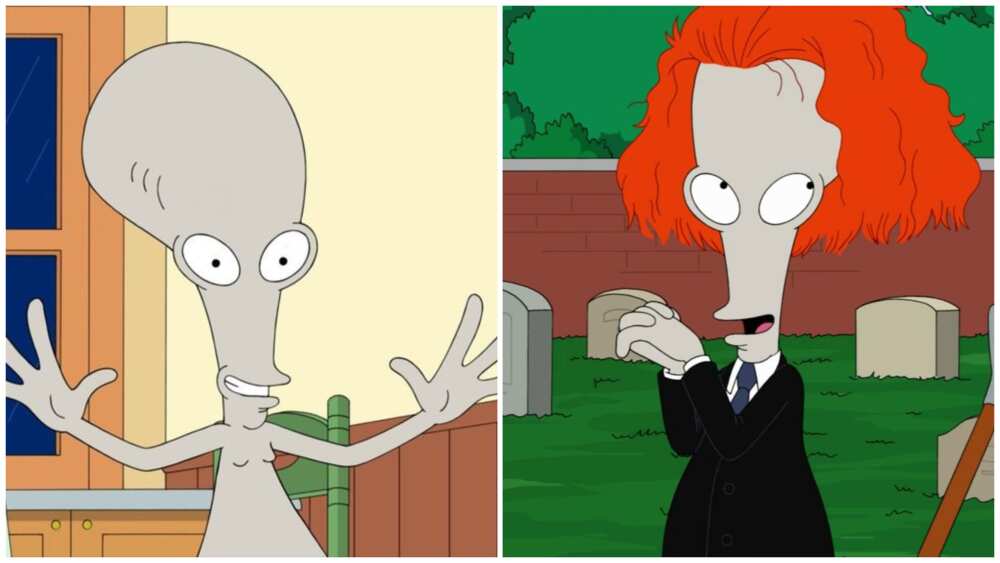 Roger Smith is from the animated show American Dad! A centuries-old alien who crashed in Roswell, New Mexico, in 1947, he is housed by the Smith family having rescued Stan Smith. He is one of the famous characters with big heads.
Johnny Bravo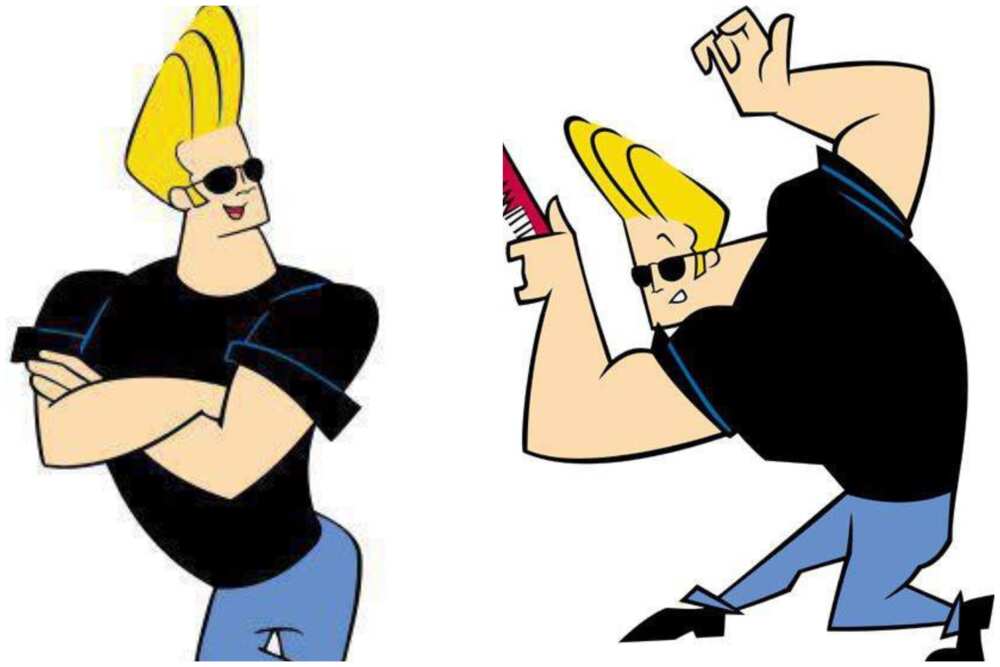 Overly confident, Bravo believes every woman worldwide yearns for his attention. He is known for his large forehead, gelled-up blonde hair, sunglasses, blue jeans, and a black shirt on his built body.
Mr Mackey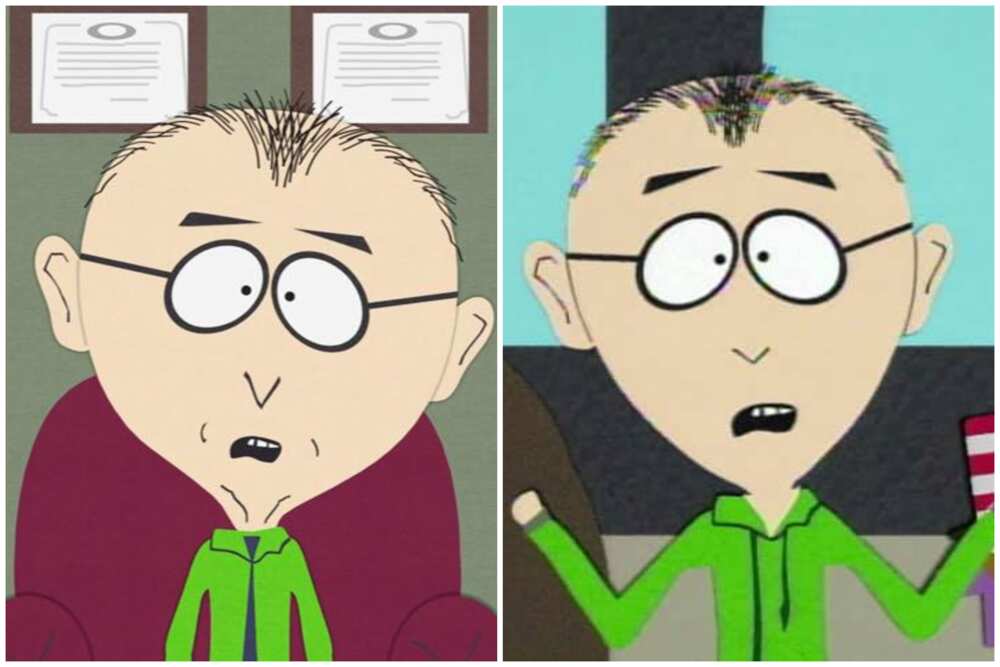 Mr Mackey has been featured in South Park as a guidance counsellor with a thinning hairline that reveals a big forehead. His catchphrase 'M'Kay' and distinctive physical appearance and personality make him unique.
Genie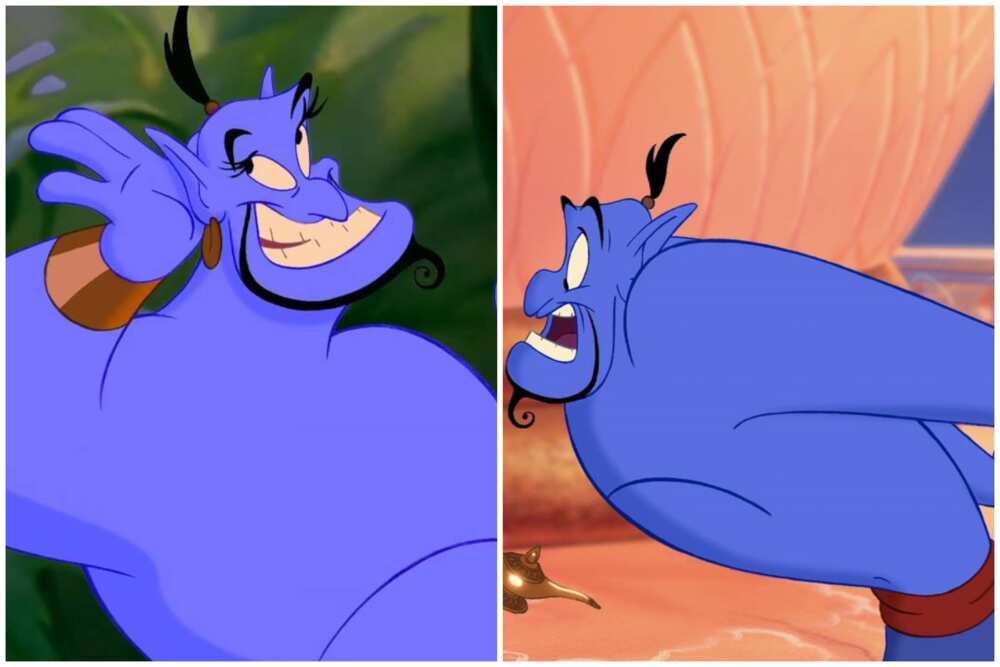 Genie is an iconic character from the movie is Aladdin. He is a giant-headed servant to the owners of the magic lamp he resides in. His cosmic power allows him to transcend space and time, shape-shift, and grant wishes.
Casper The Friendly Ghost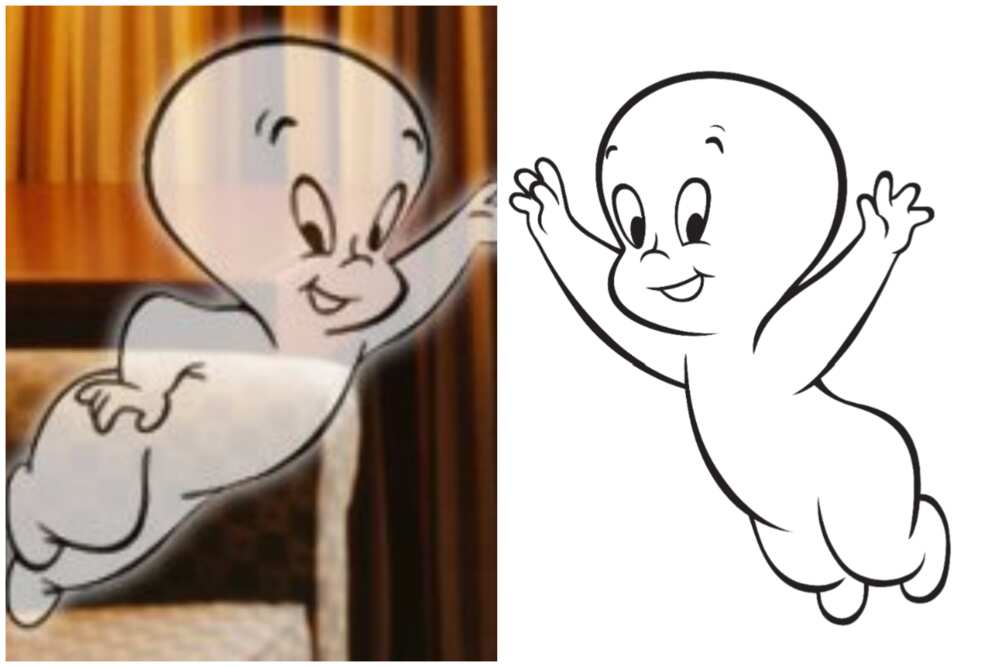 Casper has appeared in several comical films featuring as one of the movie characters with huge foreheads. He is a good ghost who enjoys helping people, and he rarely scares them.
Boss Baby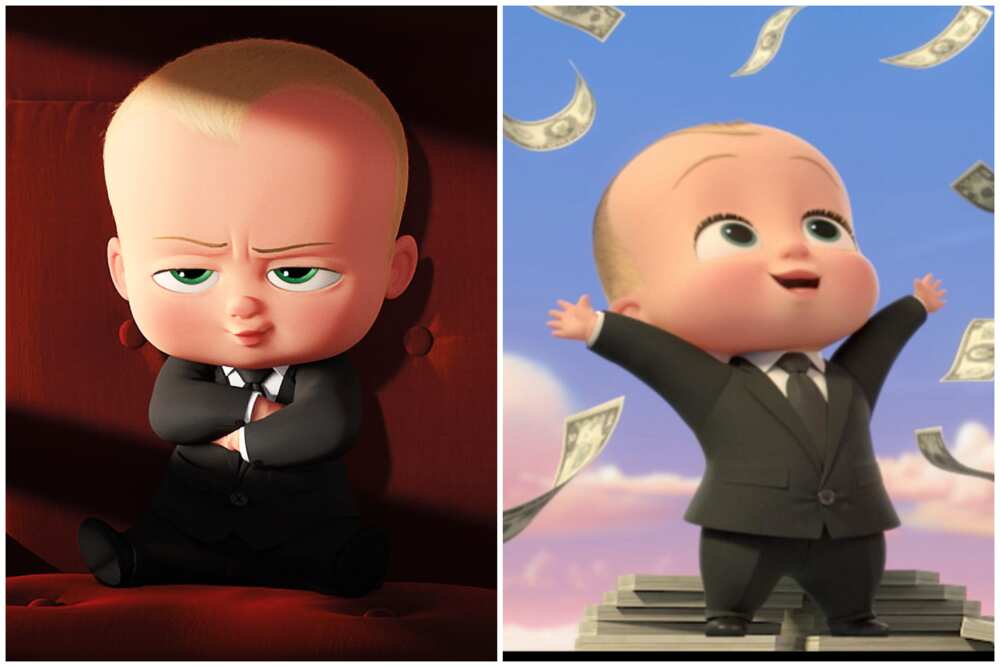 Theodore Lindsey 'Theo' Templeton Jr. is a professional baby. He has a small physique and a big head, good for business. He believes in accomplishing his goals and likes orderliness.
Vegeta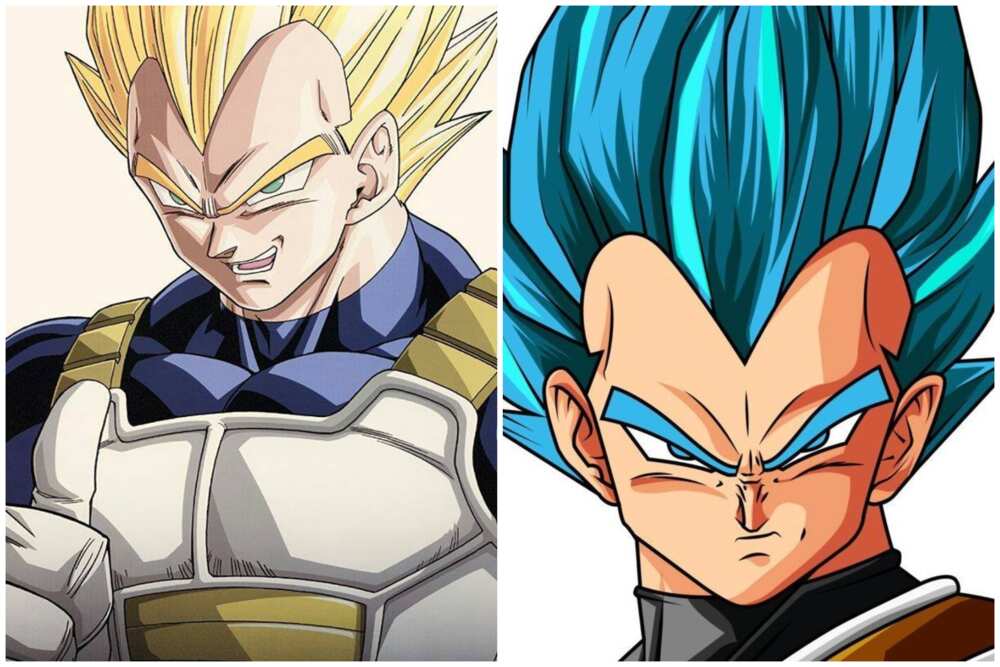 Vegeta is among the famous anime characters with big foreheads. He has been featured in Dragon Ball franchise as an assertive villain, who turns out to be a protagonist and anti-hero as the series advances.
Tweety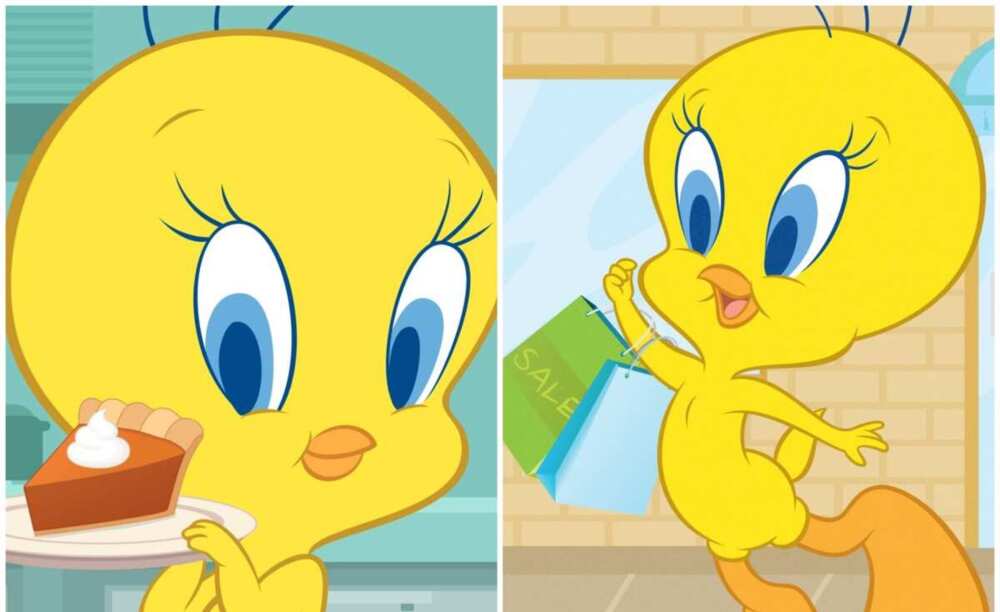 Tweety is a yellow canary in the Looney Tunes and Merrie Melodies series. He is one of the oldest characters on this list, as his creation dates back to 1942.
Jimmy Neutron
Jimmy from The Adventures of Jimmy Neutron, Boy Genius developed a full-fledged laboratory to satisfy his wit and competence. His social life involves a romantic relationship with Cindy. He invented the time machine, mechanical dog Goddard and an anti-ageing tonic.
SpongeBob SquarePants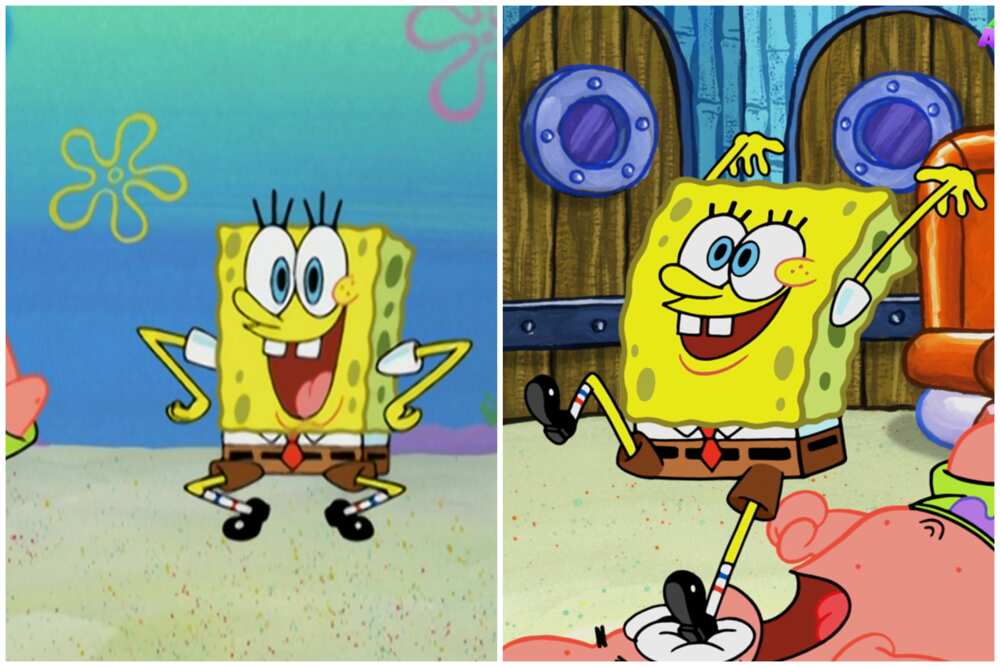 He is a sea sponge who lives in a pineapple. A loveable, amusing, full of life, and juvenile character who is a careless driver full of jitters whenever in charge of a boat mobile despite dreaming of obtaining a boating license.
Squidward Q. Tentacles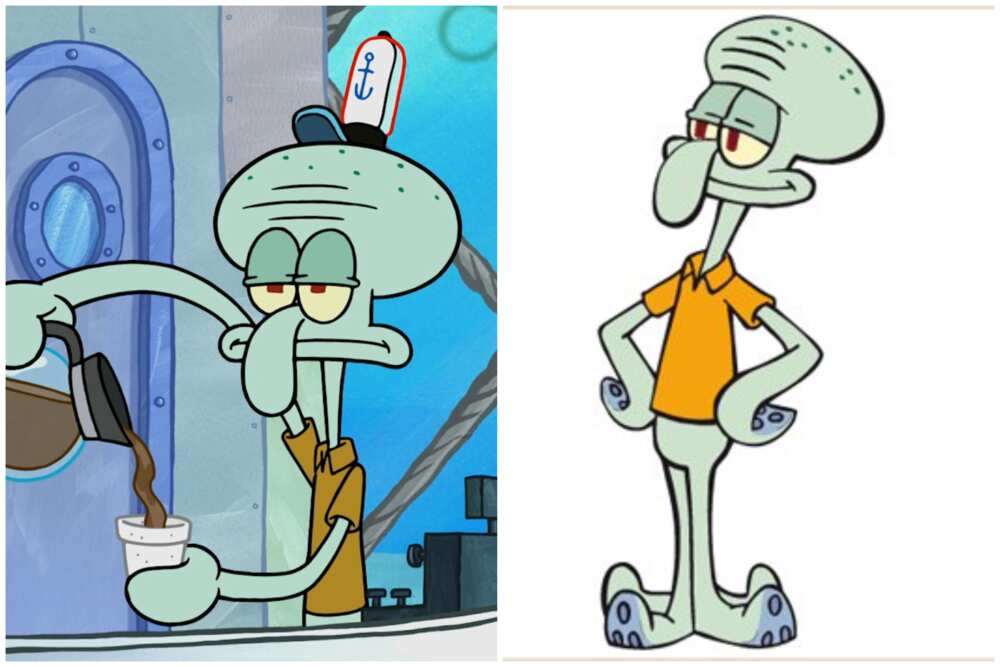 Squidward Q. Tentacles is an occasional friend of Patrick and SpongeBob, his colleagues at Krusty Krab. A polar opposite of SpongeBob, he is a selfish, unpleasant, misanthropic, and pessimistic individual. In his spare time, he paints and plays the clarinet, although he is not very good at it.
Egghead Jr.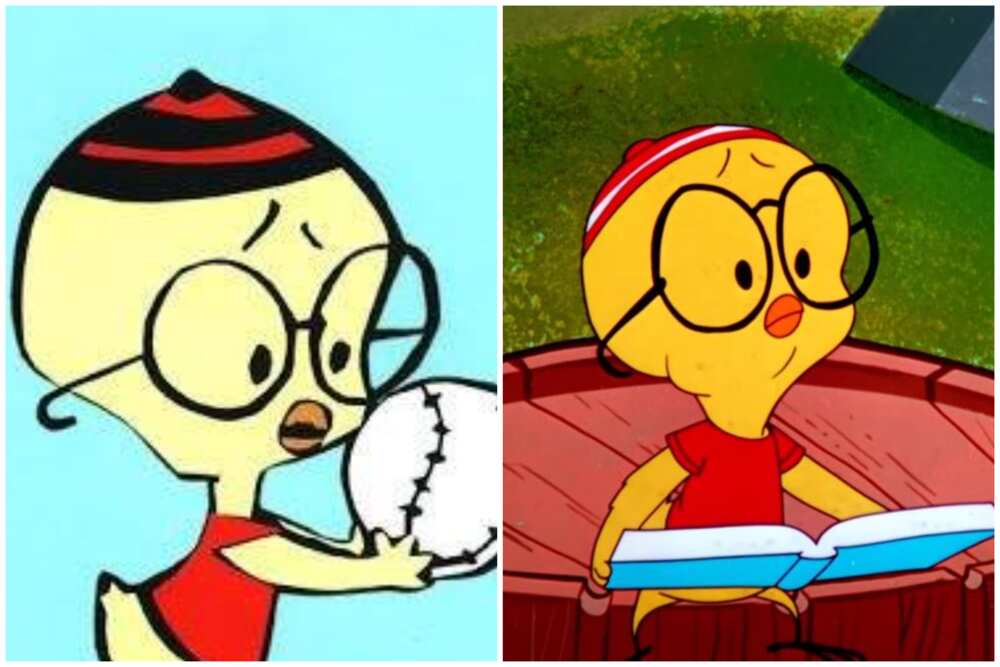 Egghead Jr. is a studious lad, a master of chemistry, applied sciences, and physics. He is one of the intelligent cartoon characters with big foreheads, ever bearing a book. Egghead Jr. is featured in multiple shorts alongside Foghorn Leghorn.
Homer Simpson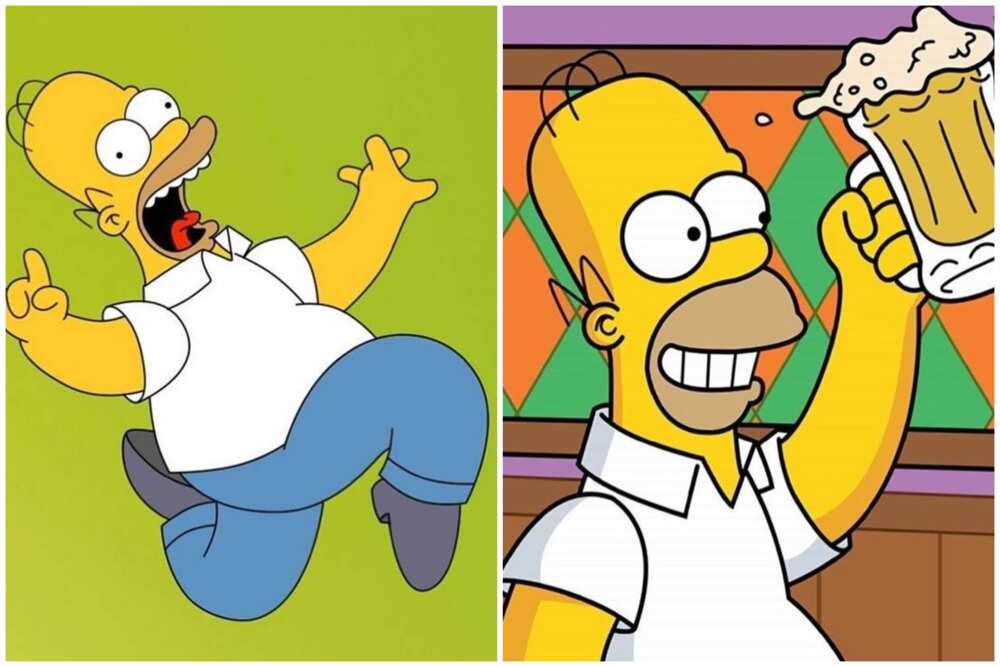 He is sluggish, chubby, and oblivious to occurrences in the world. His catchphrase 'D'oh' became part of the American TV culture. He copes with various issues that depict the country's deplorable socioeconomic state.
Caillou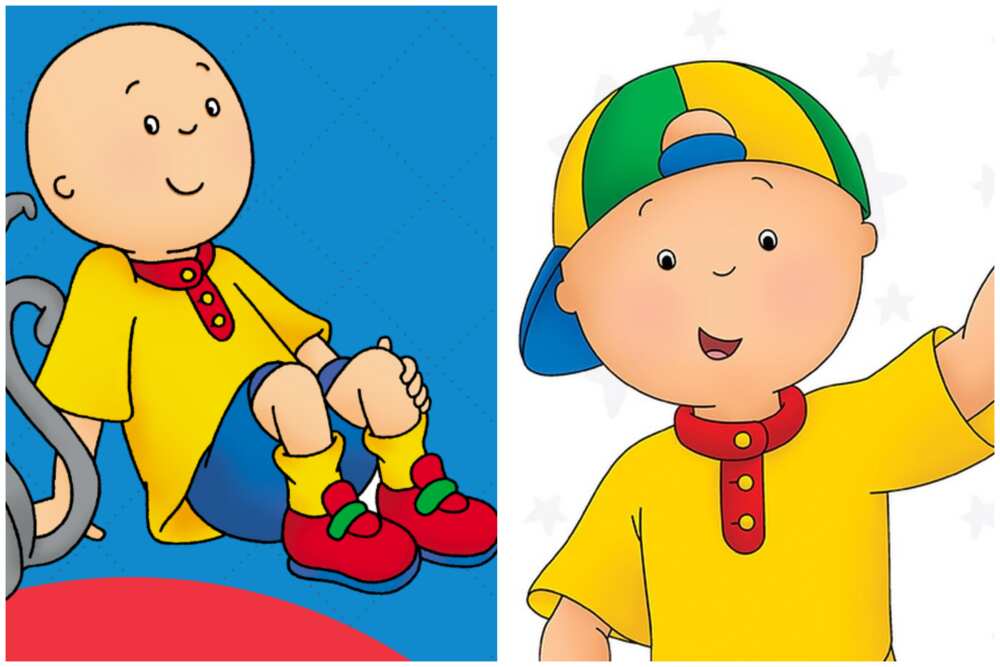 Caillou is a curious four-year-old boy who often throws tantrums and enjoys exploring the world around him. This preschooler is very imaginative and perpetually full of questions.
Shin-Chan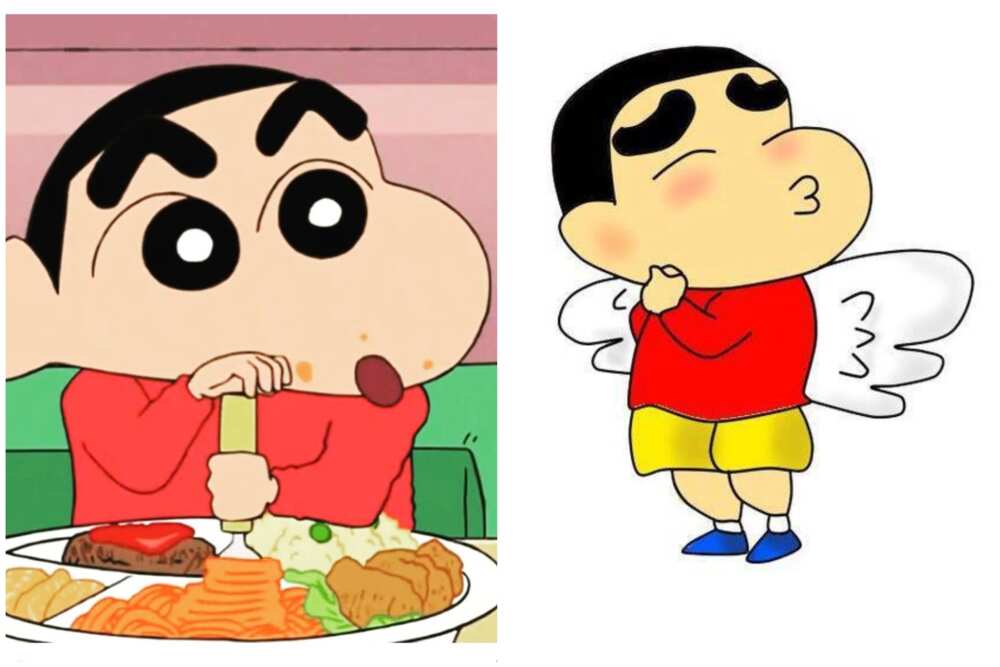 Shin-Chan is the main character in Crayon Shin-chan, a Japanese manga series. This kindergarten-aged boy is fond of chocolate biscuits, disobeying parental instructions, shamelessly flirting with older women, being curious, and brutally honest.
The face is an integral part of any character because it is what the audience looks at to interpret their emotions and intentions. The above characters with big foreheads will leave you glued to your screen with their fascinating looks and personalities.
Legit.ng recently published an article about iconic Shrek characters. Shrek characters are widely known for their humour and the relatable emotions they display to make the story interesting. Their colourful personalities make the series engaging and entertaining.
Shrek is the story of a green ogre named Shrek, who lives in a swamp. Its unorthodox story and unlimited meme potential made the fans love the series even more. Some Shrek people include Donkey, Lord Farquaad and Snow White.
Source: Legit.ng