Star Trek Voyager actress Jennifer Lien now: age, net worth, arrest
Of all the faces we have seen in the famous film Star Trek Voyager, the popular one is that of the elegant Jennifer Lien. She was one gorgeous lady that left all tongues wagging from not only her beauty but also her skills. Although presently she is not in the acting world, she certainly left some big shoes to fit.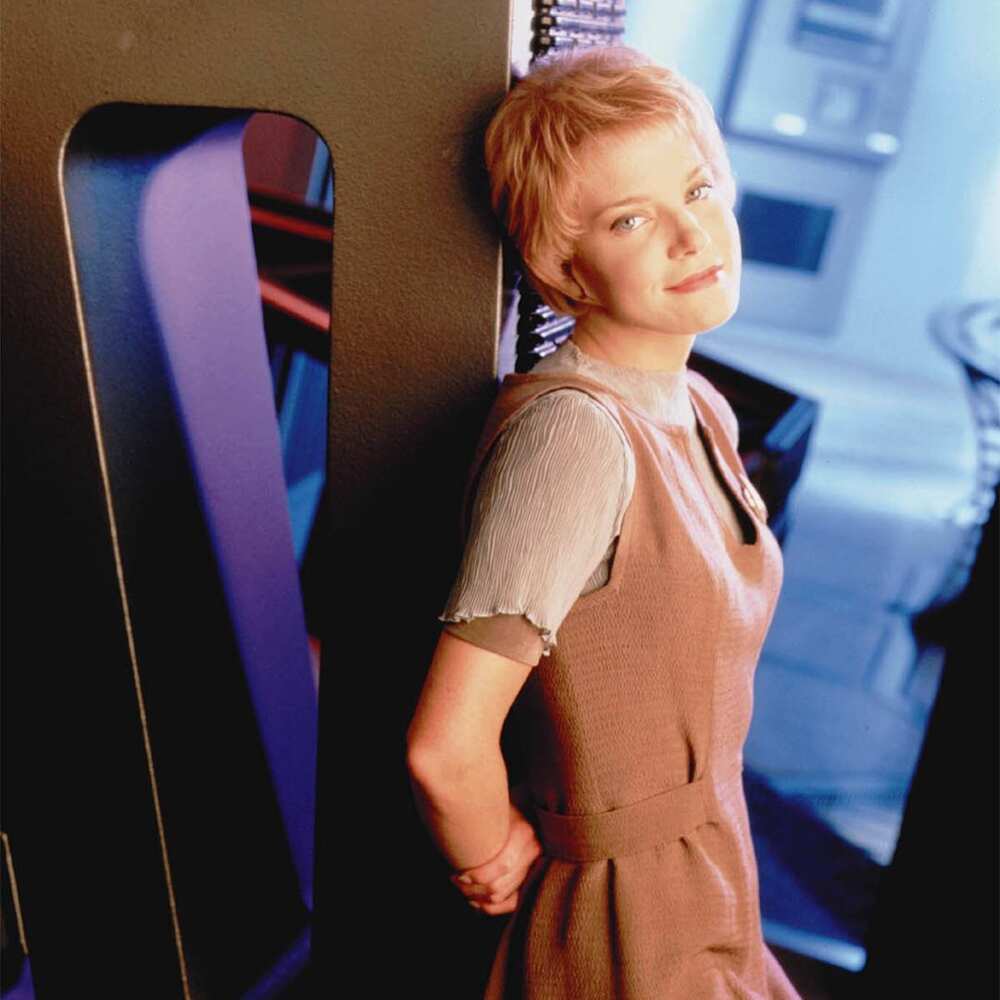 Throughout this article, we will look at the biography of the Star Trek Voyager actress by the name Jennifer Lien. We will have an in-depth look at her life, her age, her acting career, her arrests, and finally tell you what Jenifer Lien today is doing.
Jennifer Lien profile summary
Full names: Jennifer Anne Lien
Date of Birth: 24 August 1974
Birth Town: Illinois
Age: 44 years
Profession: Retired Actress
Spouse: Phillip Hwang
Height: 5' 3" (1.6 m)
Early life
Jennifer Lien was born on the 24th of August 1974 in Illinois. The beauty is the youngest of all the three children of Lien. Her birth name is Jennifer Anne Lien. Anne had a passion for acting since she was a young child. The encouragement and motivation her English and drama teachers gave her made her commence acting in a summer theater and festivals at her tender age. Eventually, she joined the Illinois Theatre Center when she was thirteen.
Anne's childhood was not the smoothest. During an interview in 1992, Lien acknowledged that her childhood in the South Side of Chicago was wild. The place was industrial, and anyone who would not fit in found it tough to survive. To survive and make it in the South Side of Chicago, Anne acknowledges in another interview in 1993 that she began writing plays, watching movies, and reading books. Anne was also a member of the drama club in her junior school, a position that made her relax and escape the bustle and struggle of the area.
Jennifer's career
The first television appearance of Lien was a bubble gum commercial playing twins. In 1990, Jennifer also made her first television series appearance in an episode of Brewster Place starring Oprah Winfrey. Working alongside Oprah Winfrey in the Brewster Place television series made her acquire so many acting jobs. In the same year, Anne provided her voice for a French horror film by the name Baby Blood, which was being dubbed to the English language version.
READ ALSO: Gotham Maggie Geha bio: Age, measurements, playing Poison Ivy
In 1993, Anne was featuring in Phenom as Roanne, a sitcom starring Judith Light. In the same year, Jennifer was also a participant in the recording of the comedy album of Adam Sandler known as They're All Gonna Laugh At You. In the recording, Lien played the segment of the Valedictorian on the track The Buffoon And The Valedictorian, as well as one of the daughters on the track with the label "Oh, mom..."
The debut of Jennifer was in 1994 when she got the character role of Kes on the thrilling Star Trek: Voyager. Her character is that of an Ocampan which is one of the species in the Star Trek universe that lives for only eight to nine years. Kes joins the starship's crew after 70, 000 light-years of being stranded from the earth. She amazed most people in this film, making most people brand her the most elegant Star Trek Voyager actress. If you have not seen the famous Star Trek Voyager film, then it is high time you grab it and enjoy the appearances of this Star Trek actress.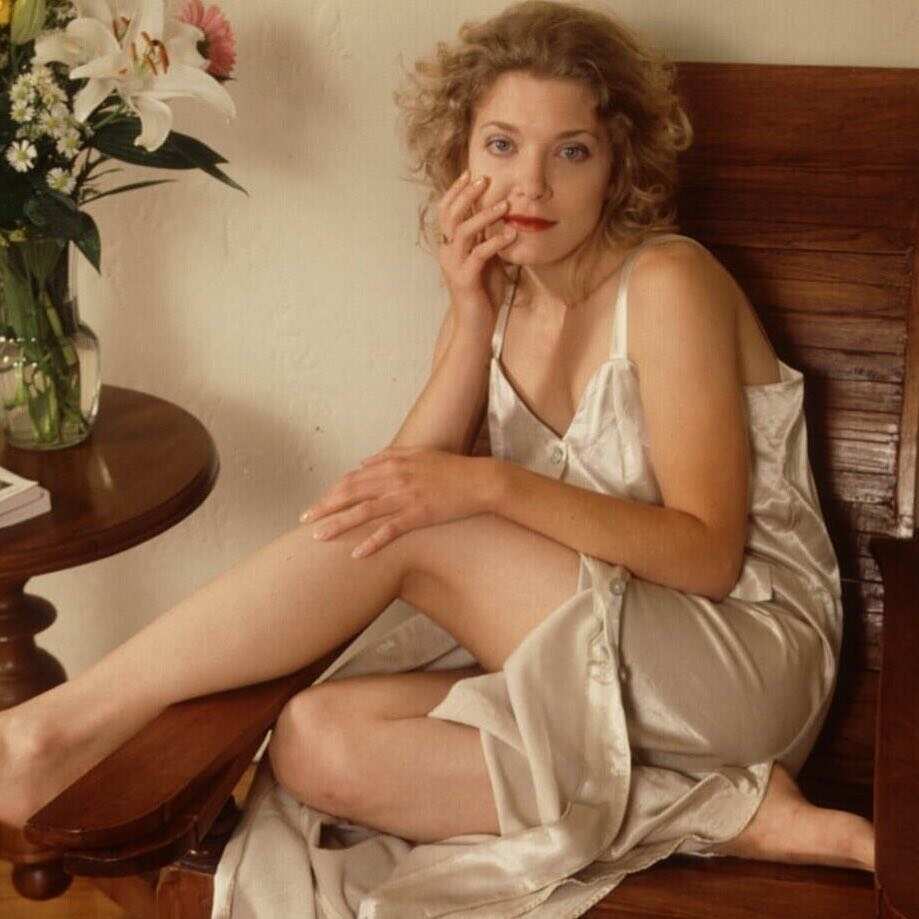 Still, in the same year, Anne made a voice-over as the character Valerie Fox in the pilot episode of The Critic. Jennifer also made several appearances in certain films after featuring in Star Trek Voyager. Some of them are the movies American History X, where was the character of Edward Norton's younger sister, and SLC Punk! where she was the character Sandy, who was the wild girlfriend of the character Matthew Lillard.
Lien also made some voice-overs after her debut. Some of the voice-overs are the voice of Agent L for the first three seasons of Men in Black: The Animated Series (1997-1999), and the voice of Vitani in the 1998 Disney film The Lion King 2: Simba's Pride.
Personal life of Anne
Although most female celebrities shy away from exposing their personal life to the public, Lien does however not shy from flaunting hers. The Star Trek Voyager actress is married to Phillip Hwang. Phillip Hwang is a writer and filmmaker. The couple has an adorable son by the name Jonah Hwang. Jonah was born on the 5th of September 2002.
READ ALSO: Maisie Richardson-Sellers bio: Age, height, ethnicity, partner
Where is Jennifer Lien now?
After the birth of Jonah, Anne dropped a bombshell to her supporters when she decided to retire from acting and doing voice-over work. Despite her retirement claims, Jennifer got credit and recognition as the executive producer of the Greek Mythology film of 2008, which was her husband's work. However, after this recognition, nothing much about the acting job of Anne has surfaced.
In 2010, Anne made it clear that she had the intentions of becoming a nutritionist after completing her studies. The nutrition career was so different from what fans were expecting from her. However, all her admirers can do is love and support her. Although her journey after retirement was supposed to be smooth, it appears to be very bumpy.
Jennifer Lien arrest news seems to be the headlines of most media. Anne has had multiple run-ins with the law from 2012 to 2018. Jennifer Lien arrested cases are usually due to offenses such as domestic violence, indecent exposure involving children the age of 13, and several types of vehicle-related crimes. It is hard to imagine how Anne went from this stunning beauty behind the screens to an offender often in and out of jail.
The multiple offenses have led Anne to be sent to undergo mental health treatment. With such a track, it is tough to say if the once respected Star Trek actress will become a nutritionist or whether she will eventually go back to doing voice-over work and acting. Her supporters can only wait and see.
Jennifer Lien age
Anne was born on the 24th of August in 1974. Her birth name was Jennifer Anne lien. Her age in August of 2019 will be 45 years old.
Jennifer Lien net worth
Due to her announcement regarding her retirement from acting, it is expected of fans to speculate that Anne has a declining net worth. Similarly, following the arrests Lien has had over the years, one would not be shocked if her net worth has been decreasing a high rate. However, all these are speculations. It is tough trying to predict the net worth of Lien. She has not made any confirmations regarding her net worth as of 2019, and this remains a mystery to date.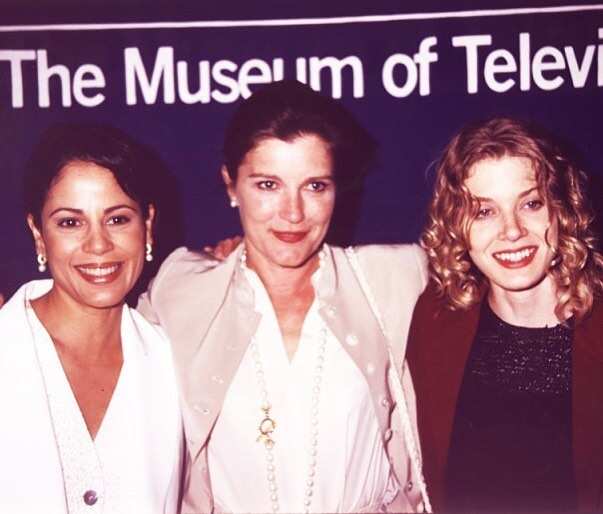 Back in the '90s, Jennifer Lien was the talk of the town. She remained the talk of the town not only because of her amazing role in Star Trek Voyager but also due to her amazing voice. Her voice allowed her supporters to enjoy certain animation such as Men In Black and The Lion King 2: Simba's Pride. It is quite unfortunate that the once gorgeous Star Trek actress quit the acting world, and is now having so many problems with the law enforcement agency. It makes it extremely hard to know what to expect from this talented retired actress.
READ ALSO: Nicole Kidman net worth, height, measurements, plastic surgery, divorce, children
Source: Legit.ng