Best Yoruba comedy movies: 10 films to watch for a serotonin boost
Yoruba is an ethnic group with a fascinating history and a diverse culture. Yoruba ethnicity is among the most populous in West Africa and the continent. The Yoruba people are mostly found in Nigeria's north-central and southwestern regions. They are also found in parts of Togo and the Republic of Benin. You can learn everything you didn't know about Yoruba people by watching these Yoruba comedy movies.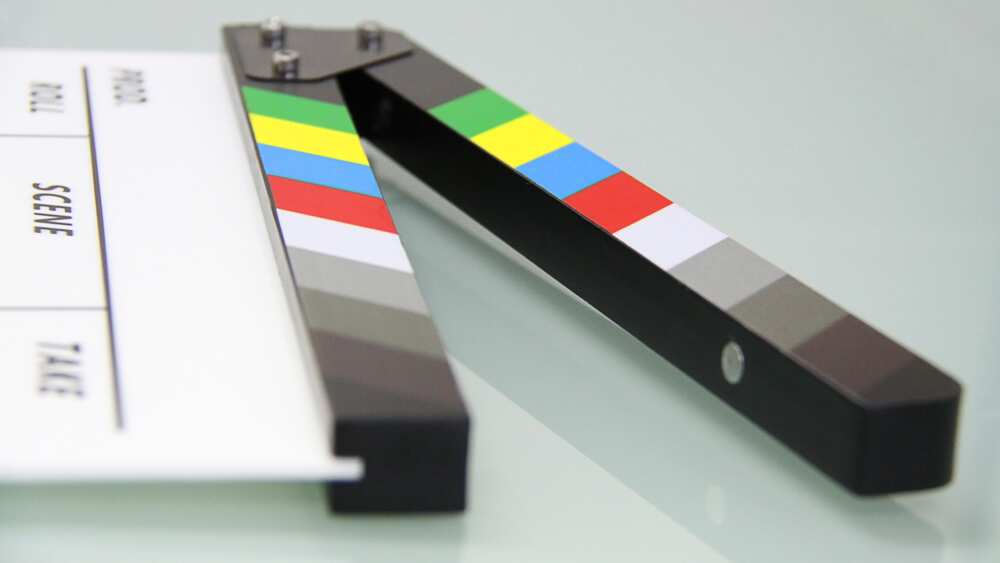 Nigerians are big moviegoers, and Yoruba films have been especially popular in the country for a long time. They are watched by everyone, regardless of age or location. Below is a list of the top 10 latest Yoruba movies that are exciting and fun to watch.
10 best Yoruba comedy movies
If you have been looking for the latest Yoruba movies in 2023, check out this article to find some Yoruba movies to add to your watch list.
Anikulapo
Anikulapo is one of the recent Yoruba comedy movies on Netflix, produced by Kunle Afolayan and released on 30 September 2022. It stars popular actors such as Kunle Remi, Bimbo Ademoye, Sola Sobowale, Hakeem Kae-Kazim, and Taiwo Hassan.
The plot is about Saro, a zealous young man seeking greener pastures in the great Oyo Kingdom. However, events unfolding around him, including his illicit affair with the king's wife, Arolake, resulted in his untimely death and encounter with Akala, a mystical bird believed to give and take life.
2. Morufu Atesunate
Morufu Atesunate is a story about a peculiar community filled with peculiar characters. One of the members, known for his voracious appetite, causes issues within the community. His health becomes compromised when his luck runs out in a food competition. The film features notable actors such as Mide Abiodun, Jamiu Azeez, Funmi Awelewa, Okele, Opeyemi Aiyeola, Sisi Quadri, Remi Surutu, and Afeez Owo.
3. The Maid (Omo Odo)
This film is about a maid with many vocational skills who causes chaos in her workplace with her unruly behaviour, as the title suggests. She gets a job as a maid, and everything seems to be going swimmingly until an unexpected act rewrites her future. The movie stars Odunlade Adekola, Juliet Jatto, Niyi Johnson, Jamiu Azeez.
4. Omoge Onipito
Omoge Onipito is for you if you like movies that can teach you something. It's the story of Labake, a beautiful lady with the best pito in her village but a lacklustre personality. Men want to be close to her, but she refuses with fire in her tongue, so one of them goes out of his way to get her laid.
5. Iyi Iya
Olaiya Igwe plays a father to three young girls who make his life a living hell as punishment for his unfairness to their mother in this Yoruba comedy. Events are heightened when a stranger disguised as a helper enters their home, triggering a chain of events that will either make or break their family.
6. Kanju
Kanju is one of the latest Yoruba comedy movies starring Wunmi Toriola and Apa as siblings who cause trouble for their scrooge father. However, their shady scheme is jeopardized when Apa's reckless decision attracts a tangled past and threats that will derail their plans.
7. Baba Olomi
Wunmi Toriola plays the female lead in this comedy film, whose marriage to Baba Olomi, a stingy and problematic landlord, is fraught with drama. Tension rises in their home when her good deed is repaid with scorn, causing his downfall. This hilarious Yoruba comedy movie stars Wunmi Toriola, Atoribewu, Okele, and Apa.
8. Jagbajantis
Jagbajantis is a Yoruba comedy movie about Obe Ale, an isolated community school filled with students of various ages and disgraceful acts. Their worst nightmare awaits them at the start of a new era. This movie stars Olaide Almaroof, Debbie Shokoya, Mama Nonetwrok, Olaiya Igwe, Abiodun Jimoh, and Sisi Quadri.
9. Carnival
In this movie, Okele plays the role of a wacky hunter whose daily existence causes havoc in his suburban Yoruba Community. Yemi Elesho, his best friend, is there for him and mirrors his existence. However, an attempt to change their society through a carnival brings a slew of problems their way.
10. Oro Ife
The joy of love vanishes when a top, brave, and unbeatable wrestler (Femi Adebayo) is trampled upon by one singular act, bringing shame and unease to him and the princess (Wunmi Ajiboye), who becomes intoxicated by his appearance. Will he face the challenge or succumb to the agony he felt when the tide changes? Watch this movie to find out what happens.
What are some examples of old Yoruba comedy movies?
Ladi Lado is one of the oldest comedy films available. It's a funny story about three artisans who are too lazy to do their jobs. And they all have one thing in common: they all want to be rich without doing anything. The cast of this film is also impressive, with the majority of the actors being well-known in the Yoruba genre.
Where can I download Yoruba movies?
If you want to download Yoruba films, here are some websites where you can do so. Most of them are free to use; in some cases, you do not even need to register to download files. Simply go to the website and watch popular movies online.
YouTube
iBakaTV
IROKOtv.com
Naijapals.com
Nollywoodland
Codedwap.com
Yoruba comedy movies are known for their unique blend of humour and cultural references, making them a favourite among audiences in Nigeria and abroad. They all feature the comedic talents of popular actors. These movies have not only entertained audiences but also helped to promote the Yoruba culture and language.
READ ALSO: Latest action Nollywood movies: Top 10 films to add to your watchlist
Legit.ng recently published an article listing the top ten most recent action Nollywood films. Nollywood is known for producing a diverse range of film genres, and it now competes with larger film industries like Bollywood and Hollywood.
Numerous Nollywood action films are available on various movie streaming platforms. If you're looking for a new whole-watching experience, the latest action Nollywood movies are a great place to start.
Source: Legit.ng