How many seasons of Breaking Bad are there? It's time to rewatch the show
Breaking Bad is one of the most gripping and iconic television series in the entertainment industry. It takes viewers on an intense and riveting journey as a chemistry teacher, Walter White, becomes an illegal substance manufacturer with the help of his former student, Jesse Pinkman. How many seasons of Breaking Bad are there? Learn more about the show as you prepare to rewatch it.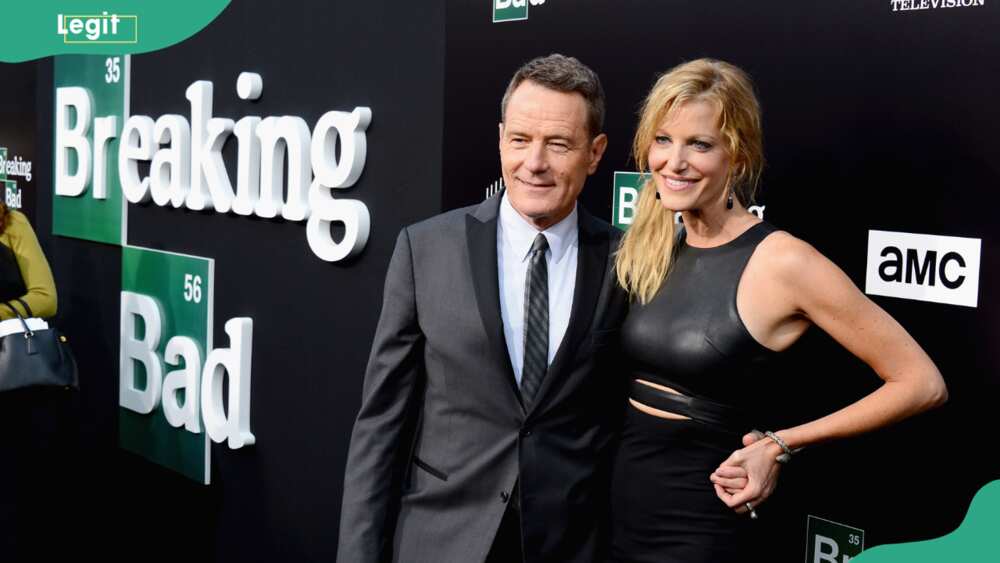 Breaking Bad is a critically acclaimed American television series created by Vince Gilligan. It originally aired from 2008 to 2013. The series is a crime drama that revolves around the transformation of its main character, Walter White, portrayed by Bryan Cranston. The show's meticulously crafted plot and morally complex characters have captivated viewers and critics alike.
How many seasons of Breaking Bad are there?
How many seasons of Breaking Bad are there? There are five seasons in the critically acclaimed television series. Here is an overview of the seasons.
Season 1
Season one of this highly acclaimed television series has seven episodes. The inaugural instalment of Breaking Bad debuted on the AMC Network on 20 January 2008 and ended on 9 March 2008. The season is about Walter White, a high school chemistry teacher turned methamphetamine manufacturer, portrayed brilliantly by Bryan Cranston.
The instalment concludes with a dramatic and intense confrontation between the main characters, Walter White and his partner, Jesse Pinkman, and a group of rival kingpins. In the final episode, A No-Rough-Stuff-Type Deal, a deadly standoff occurs, leading to a harrowing and violent outcome.
Season 2
Season 2 starts with an interesting episode titled Seven Thirty-Seven, which picks up where the first season left off. In this episode, Walter White and Jesse Pinkman face the consequences of their actions, and their involvement in the substance trade becomes increasingly perilous.
It continues to explore the moral and criminal dilemmas the characters face as their lives spiral further out of control. This interesting instalment has thirteen episodes. When watching this season, be ready to encounter intense plot twists and a deepening of the complex relationships between the characters.
Season 3
How many episodes are there in Breaking Bad season 3? Breaking Bad season 3 comprises a total of 13 episodes. In this instalment, you will get to see several interesting things happening with the main characters. For instance, Walter White's transformation. This is the part where Walter fully embraces his alter ego, Heisenberg.
His descent into the criminal world becomes more pronounced, and viewers witness the moral and ethical lines he's willing to cross for power and control. You will meet a new kingpin, Gustavo Fring. His coming into the series creates a Tom and Jerry sort of scenario, adding humour to the episode.
Season 4
Breaking Bad season 4 has 13 episodes. This is a must-watch season for its unparalleled blend of intense storytelling, character development, and moral complexity.
In this instalment, the main character is a fully flagged popular monster ruthlessly dealing with kingpin Gus Wing. Many other characters face dilemmas and personal conflicts as they continue their illegal dealings. These characters face the consequences of their actions, yet they still pursue their goals.
Season 5
This is the last season of Breaking Bad, and it was split into two, each part consisting of eight episodes, making it a total of 16 episodes. In this instalment, Walter White and Jesse Pinkman reach their climax. It explores the repercussions of the characters' actions, the consequences of their choices, and the moral complexities that have been central to the series.
In the second part, Walter, Jesse, and Mike Ehrmantraut plan and execute a daring train heist to steal a crucial ingredient for their illegal substance production. On the other hand, Walter's brother, Hank Schrader, gets promoted to the DEA's new ASAC. He has been investigating the substance trade empire and discovers that Gus Fring ran it.
Hank Schrader finally discovers Walter's secret life as Heisenberg, leading to a tense and emotionally charged showdown between the two.
Is there Breaking Bad season 6?
No. Is season 5 of Breaking Bad the last? Yes, season 5 of Breaking Bad marks the conclusion of this series. The series had to end for various reasons, such as maintaining the quality of the series and creative vision.
The creator of the Breaking Bad series, Vince Gilligan, had a clear vision for the series from the beginning. Gilligan and his team of writers wanted the story to have a satisfying conclusion.
Furthermore, the creators of this popular TV series wanted to end it on a high note rather than letting it continue past its peak. This is because it was celebrated for its high-quality storytelling, character development, and performances throughout the seasons.
How many episodes are in Breaking Bad?
How many episodes are there in Breaking Bad? The show consists of 62 episodes, each contributing to the intricate and morally complex narrative that follows the transformation of its protagonist, Walter White.
Season one has the least episodes, carrying only 7, while season 5 has the most episodes having 16 episodes. Nonetheless, the franchise extended beyond the original series with a few spin-offs, such as prequels, sequels, and epilogues. These notably include Better Call Saul, which premiered in 2015, and El Camino, released in 2019.
How many seasons of Breaking Bad were there? Hopefully, you now know that the series had 5 seasons. This is one of the shows that have provoked many viewers' thoughts even as they follow the trajectory of Walter White's character, from a humble chemistry teacher to a ruthless kingpin.
Legit.ng also published an interesting list of the best epic adventure TV series. Adventure shows allow viewers to get some adrenaline in the comfort of their homes. Apart from providing quality entertainment, adventure shows give discussion and bonding topics for friends and families.
These series will also give you great conversation points when watching with family or friends. Look at the best epic adventure TV series to enjoy with your loved ones.
Source: Legit.ng