15 creepy monsters from folklore and mythology of different cultures
Monsters are scary mythical creatures. Monster stories have been shared for generations to teach people various life lessons. These creatures are said to have haunted their victims for thousands of years. Learn more about some of the creepy monsters from folklore and mythology of different cultures.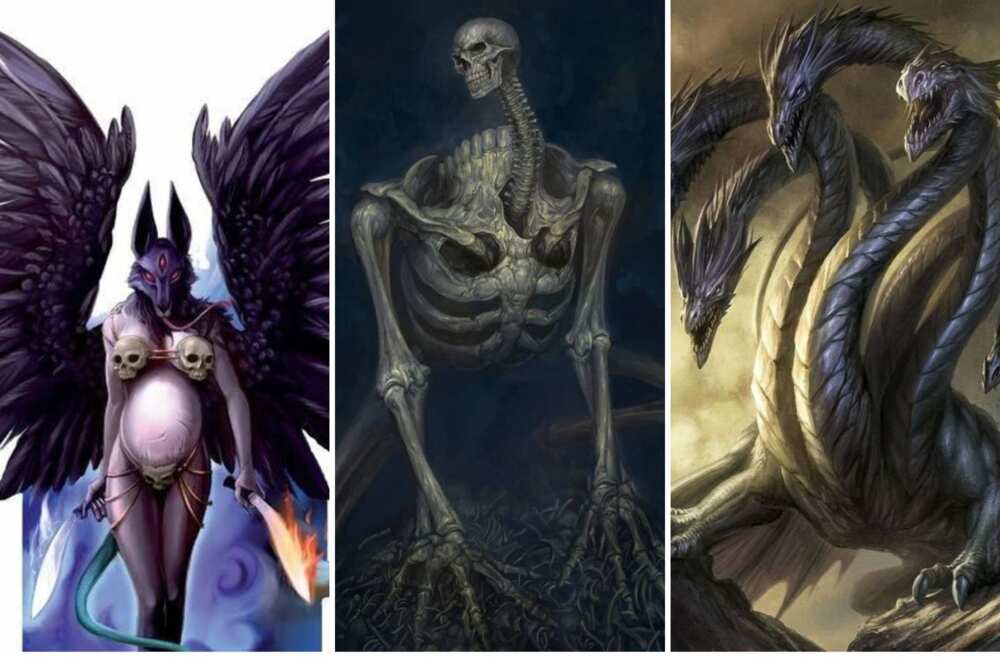 Creepy monsters have existed in different cultures worldwide throughout history. These creatures wreak havoc by haunting their victims, striking fear, and doing inhumane acts on them. Their stories act as a warning in most cultures, especially to children. From Greece to Ancient Egypt mythology, here is a list of creepy monsters you should know.
15 creepy monsters
Different cultures worldwide have stories about mythical creatures that haunt the living. Here is a list of creepy creatures from different parts of the world.
1. Ushi-oni (Japan)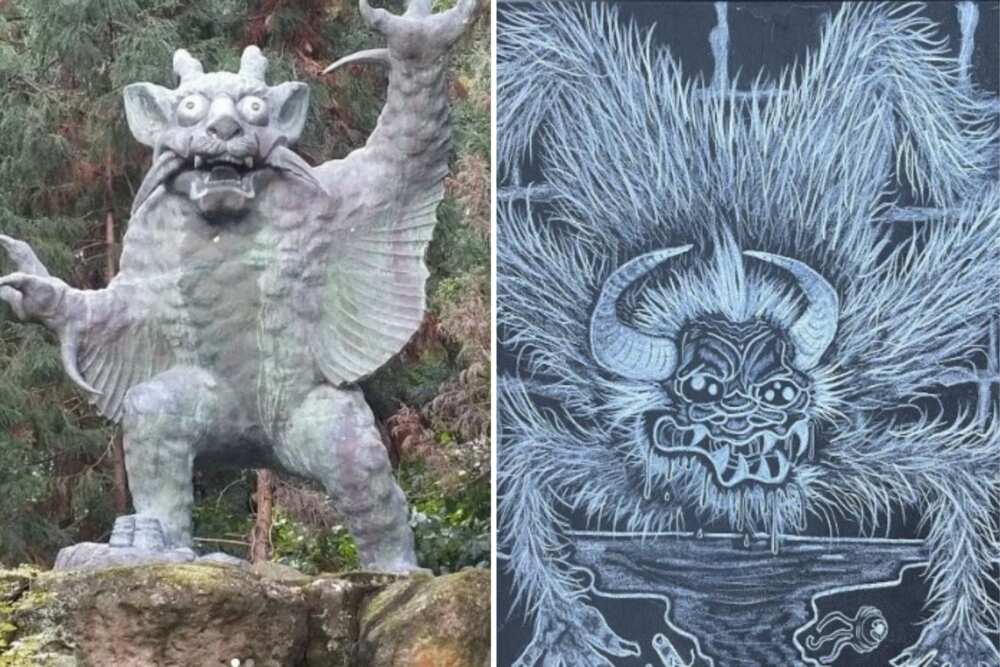 Japanese mythology is known worldwide for creatures such as monsters (yokai) and gigantic beasts (kaiju). Ushi-Oni, translated as an "ox demon", is one of the scary folklore creatures in Japanese mythology. The creature haunted and terrorized fishermen in the sea.
This mysterious monster has different depictions depending on the region. According to Shimane, the creature looks like a crab with an ox body. In Shikoku, it has wings and husks.
2. Manananggal (Philippines)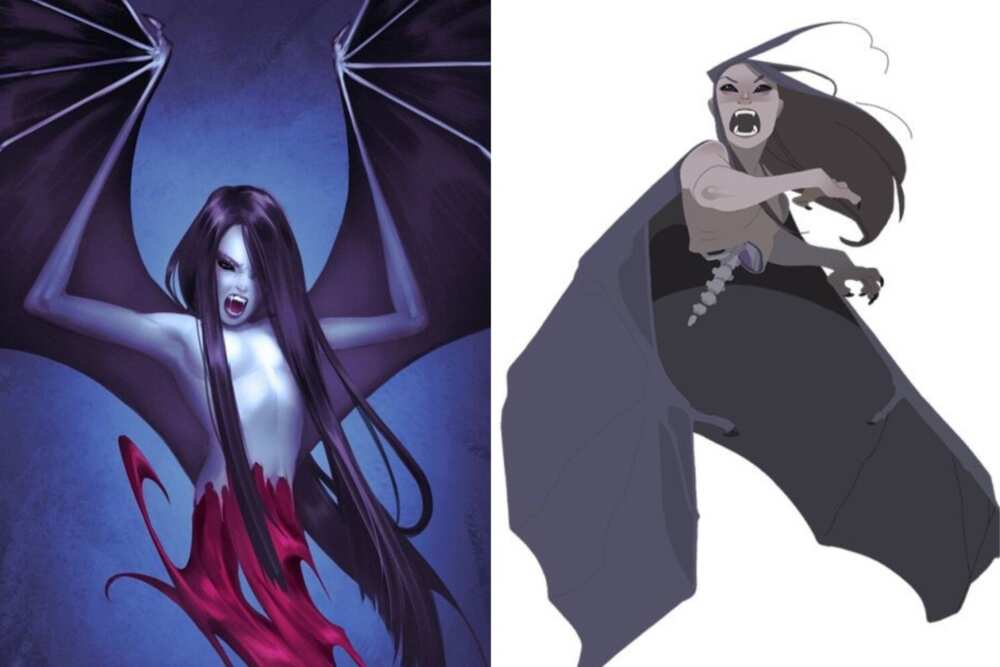 Manananggal is a Tagalog word tanggal which means to split. The Manananggal is one of the scary mythological creatures and is well known in the western region of the Philippines. The vampire-like creature can transform itself such that it grows wide at night.
The creature haunts people while they sleep at night. It also siphons blood from pregnant women and ripped-out fetuses with elongated tongue. To kill it, you split a salt or crushed garlic on its torso.
3. Baba Yaga (Russia)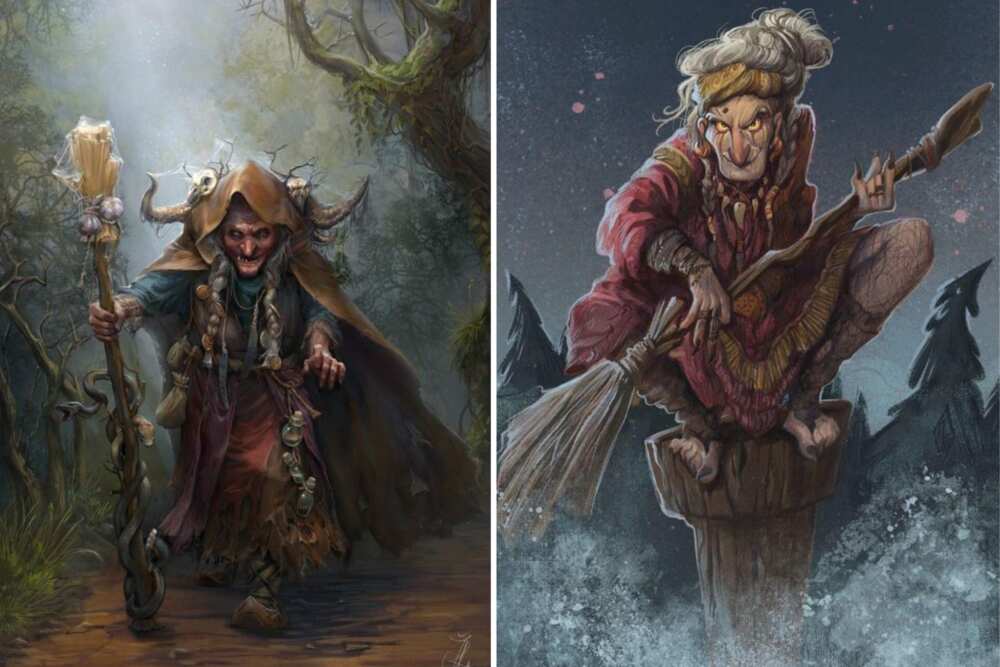 Baba Yaga is a creature from Slavic and related traditions folklore and one of the creepy mythical creatures in Russia. She is depicted as an old and skinny witch. Instead of flying with a broom, she flies with a mortar. For those who seek her guidance respectfully, she offers it. This forest spirit teaches kids to revere nature and its spirits.
4. Lamashtu (Mesopotamia)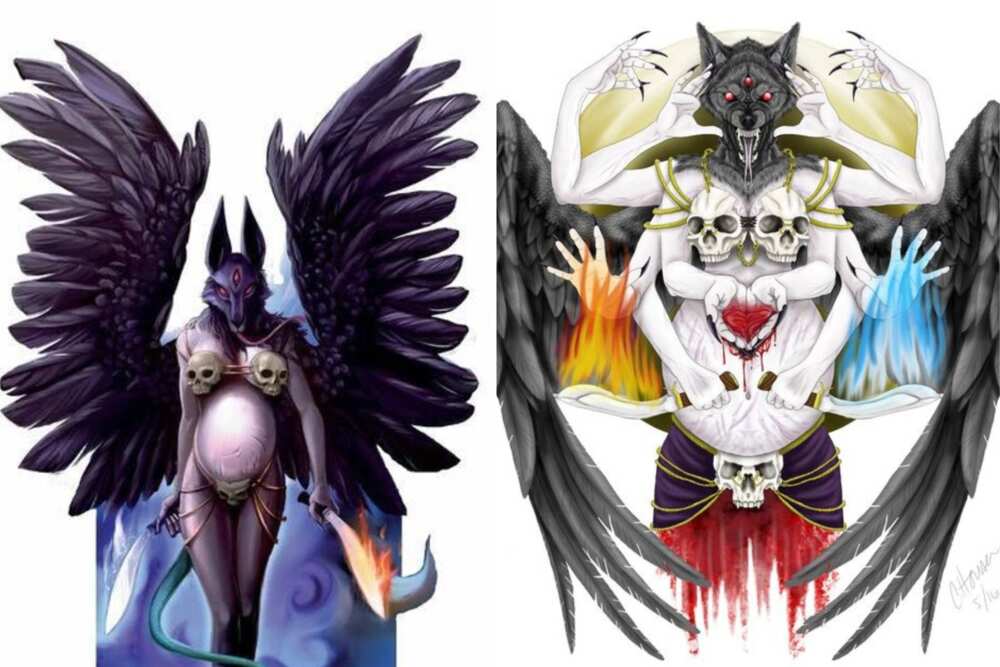 Lamashtu is a demon goddess and goddess of madness in Mesopotamian mythology. She is one of the scariest mythical creatures. Lamashtu is described as a hellish hybrid creature covered with thick hair and two skulls over her mammary glands. She is pregnant and has three eyes, a snake's tail, taloned feet and large wings.
The head is described as either a jackal, snake, lioness, or hawk. She is said to have polluted water and spread disease among humans causing nightmares. This monster also drank blood and devoured humans.
5. Bai Ze (China)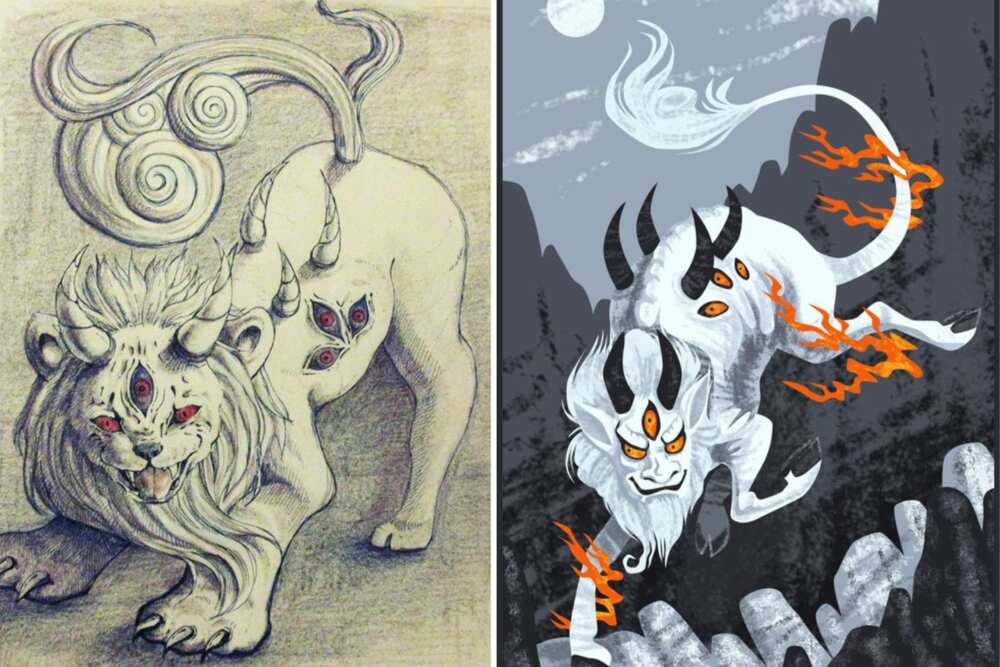 Bai Ze, translated as "white marsh", is a mythical supernatural beast from China. This creature looks like a white ox with six horns, nine eyes on its head, and both broadsides. Although creepy, the creature is said to be a good luck charm and omen. It can speak with humans and only appears in regions with wise leaders.
6. Chupacabra (Puerto Rico)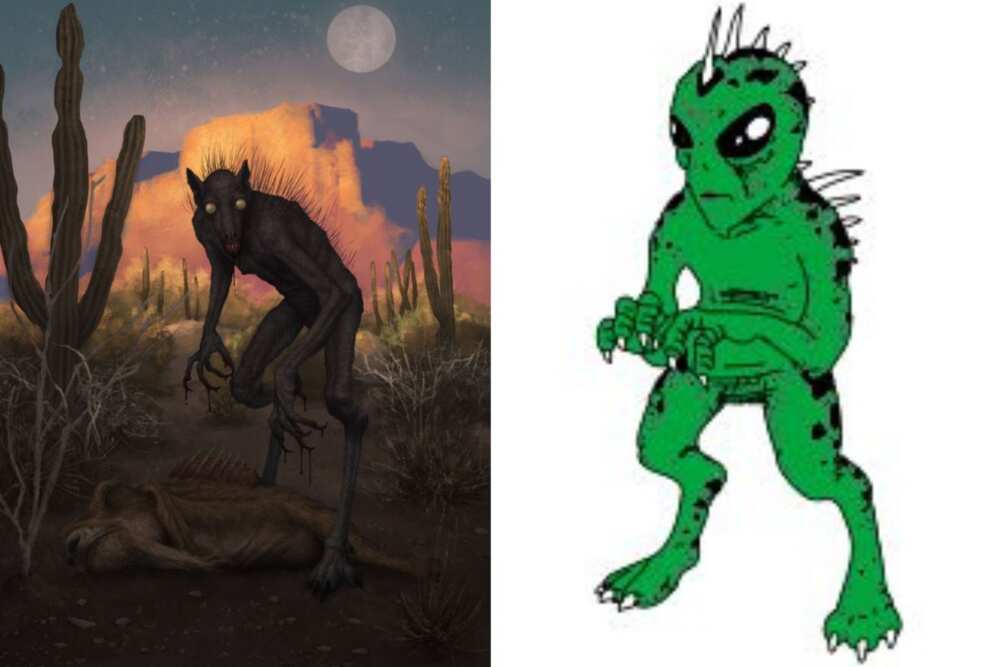 Chupacabra is one of the scariest mythological creatures. This blood-siphoning creature's stories started in Puerto Rico in the 90s. This was after goats and chickens died and their blood drained. People described Chupacabra as a coyote with a horrible skin disease known as mange. It resembles a grey lizard with big eyes, fangs and muscular hind legs.
7. Chimera (Greece)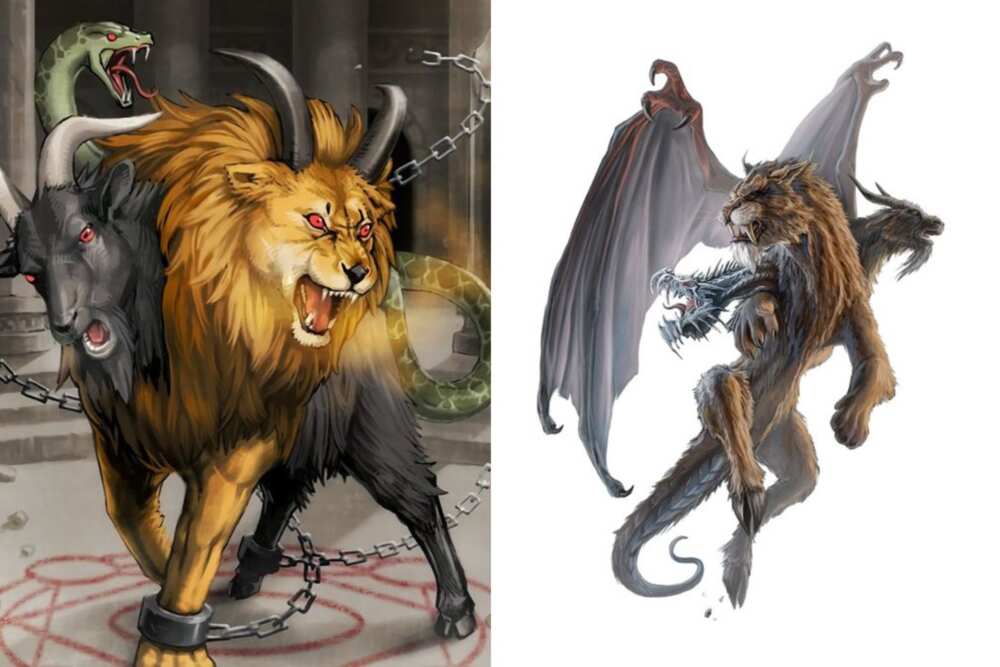 Chimera is a monster in Greek mythology and one of the scariest monsters in the world. The creature is described as having three heads with a lion's body. It breathes fire and has a goat head at the back and a tail with a snake head.
The monster is the child of a deadlier monster, Tyhoeus and Echidna, a half-woman and snake. According to ancient Greek art, the monster is slain by Bellerophon as he rides the winged horse Pegasus.
8. Banshee (Ireland)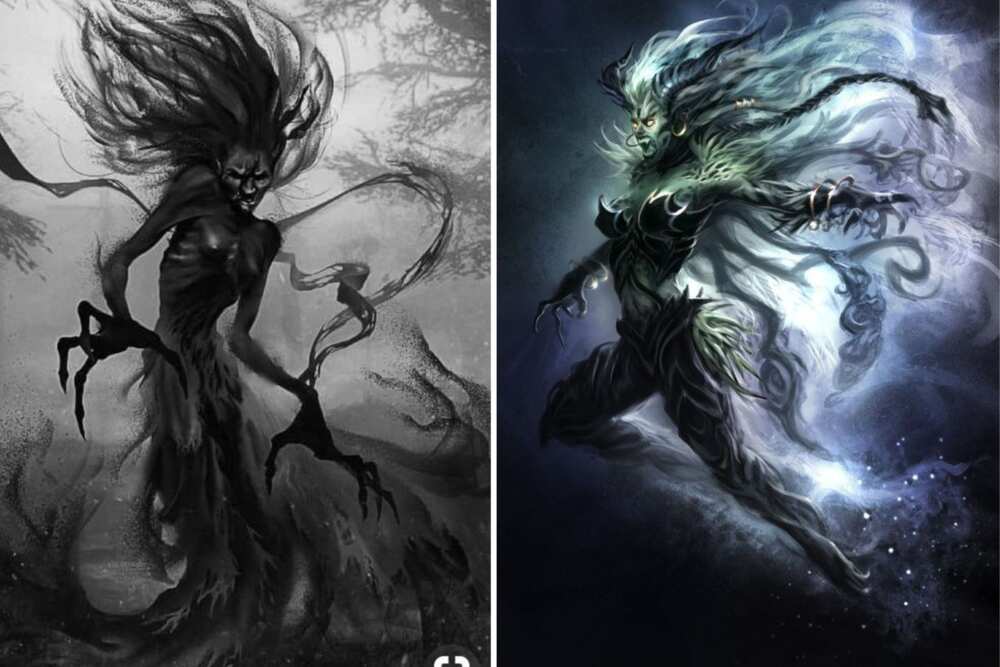 Banshee is one of the infamous mythological and creepy folklore creatures. She was a female spirit known to be the bearer of unfortunate news. The Banshee monster looks like an ancient crone with long white hair, a grey cloak and red eyes. Her wail is haunting and can be heard miles away.
9. Ammit (Egypt)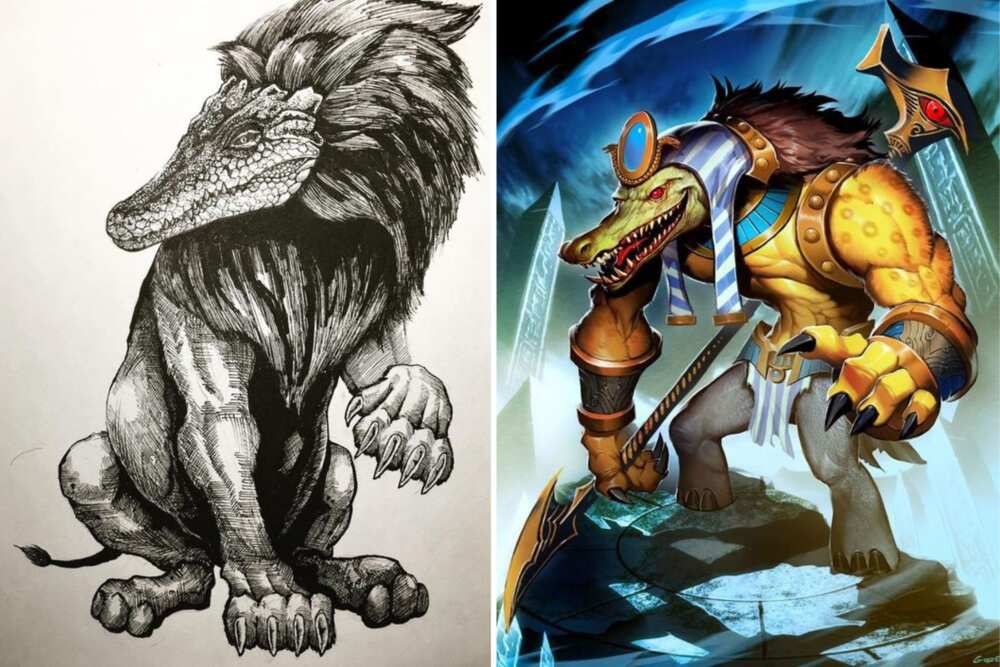 Ammit is one of the terrifying mythical creatures from Ancient Egyptian mythology and religion. She had a crocodile head, a lion's front body and a hippopotamus's rear. He is known as the "Devourer of the Dead" and judged the souls. The monster devoured the unworthy souls and ensured they ceased to exist.
10. Hydra (Greece)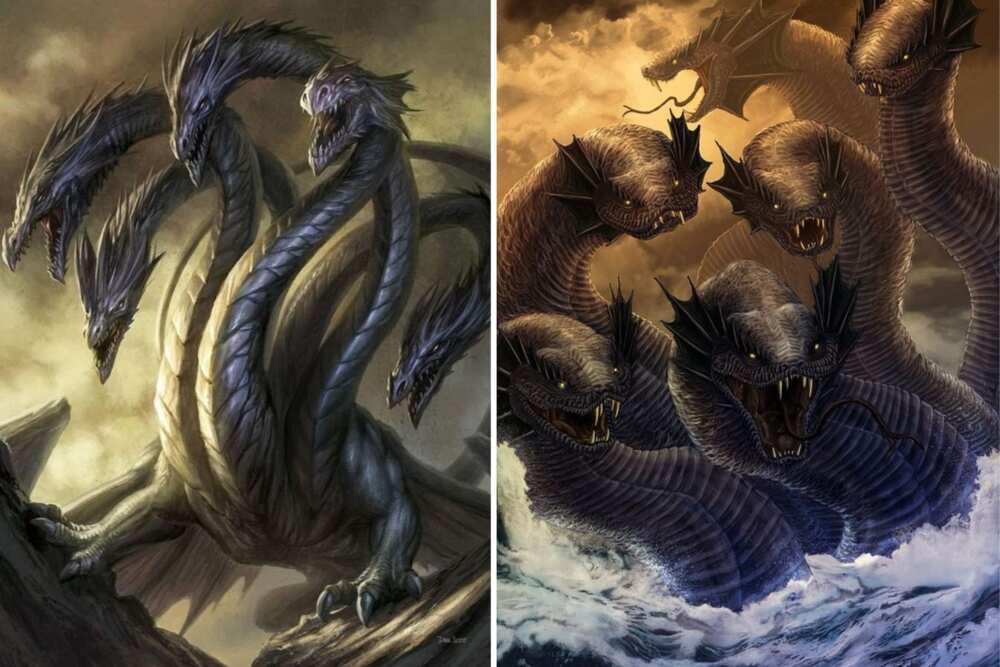 Hydra is a mythical creature from Ancient Greece. The hideous creature is a gigantic snake with multiple heads. This creature's home was in the lakes of Lerna, and it was said to have poisonous blood and breath.
If one of his heads dies or is decapitated, two would grow in its place. Hydra completed Hercules' Second Labour, where the hero is sent to slay the monster and ensure it doesn't regenerate again.
11. Draugr: The Norse Zombie (Scandinavian)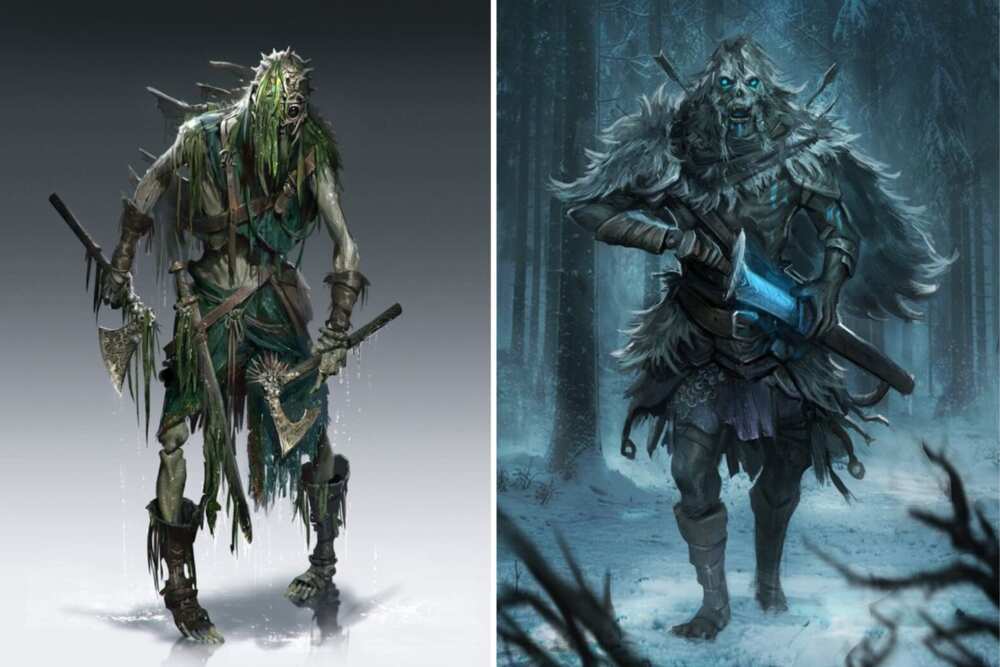 The draugr was a terrifying zombie-like mythical creature who roamed the earth looking for victims. They are also the infamous resurrected corpses of Viking warriors. The ideas and descriptions of these creatures include having a stench of rotting flesh and black or blue skin. They are strong and able to increase their body as they want and haunt humans in their dreams.
12. Typhon (Greece)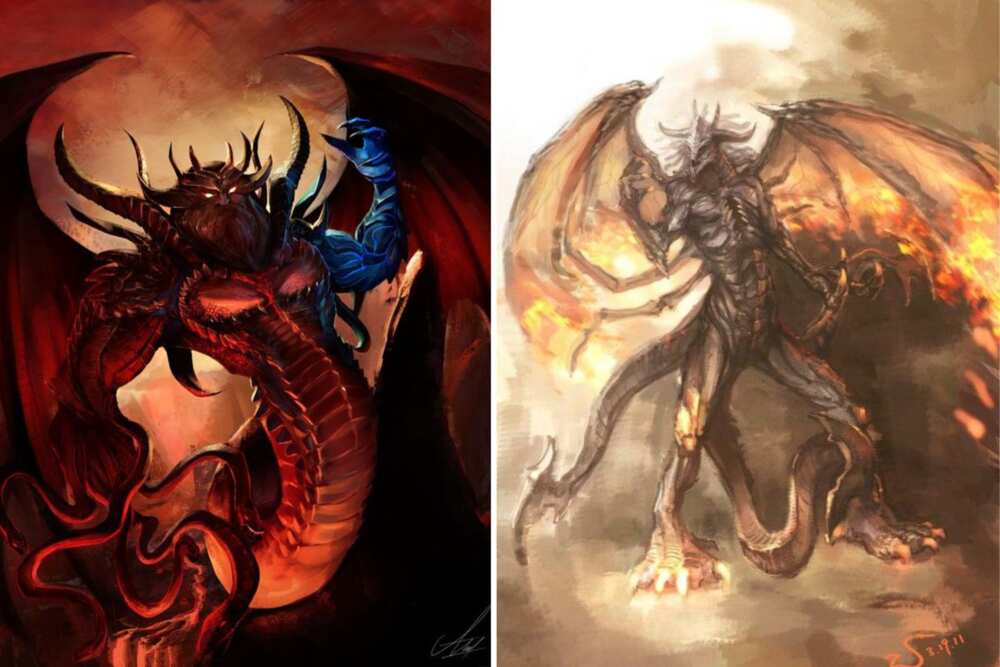 Typhon is the fiercest, deadliest, and biggest monster and god in Greek mythology. This creature is depicted to have an upper body of a man, while his bottom comprises numerous snakes comprise his bottom half. This god had fiery red eyes and wings on his back.
Typhon of Gaia and Tartarus is said to have attempted to overthrow Zeus in the heavens. He is also said to be the father of other monsters, Cerberus, the Hydra, and the Chimera.
13. Jorogumo (Japan)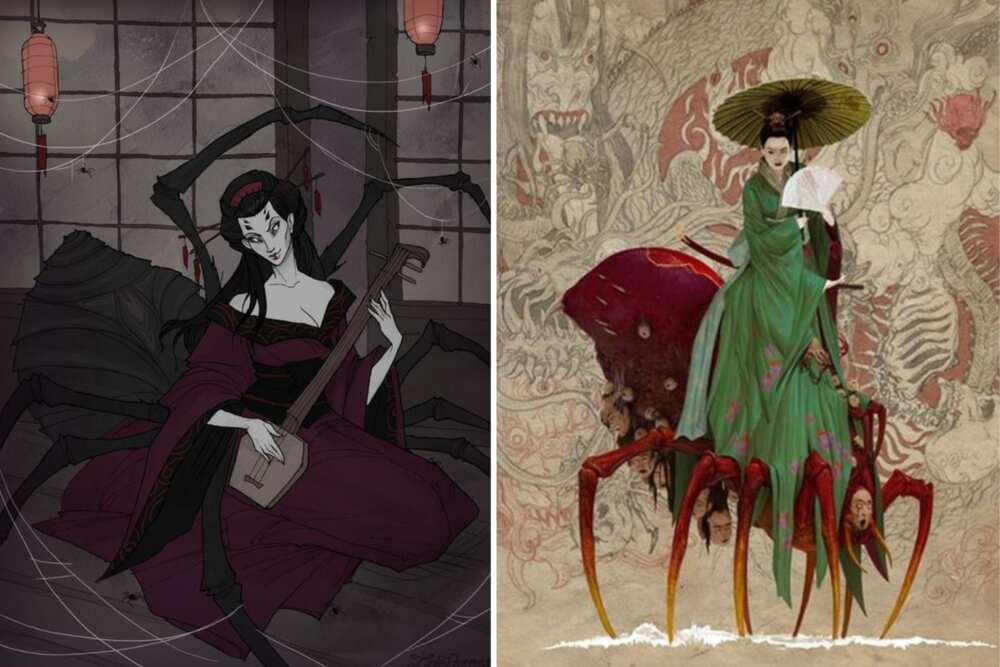 Jorogumo is a mythical deadly hybrid creature from Japanese mythology. This creature could transform from a spider into a beautiful woman. The woman seduces its victims, mostly men, to death. It has a high appetite for blood gained after turning 400 years. Once trapped in its web, there is no way to escape. The victim eventually weakens and dies.
14. Gashadokuro (Japan)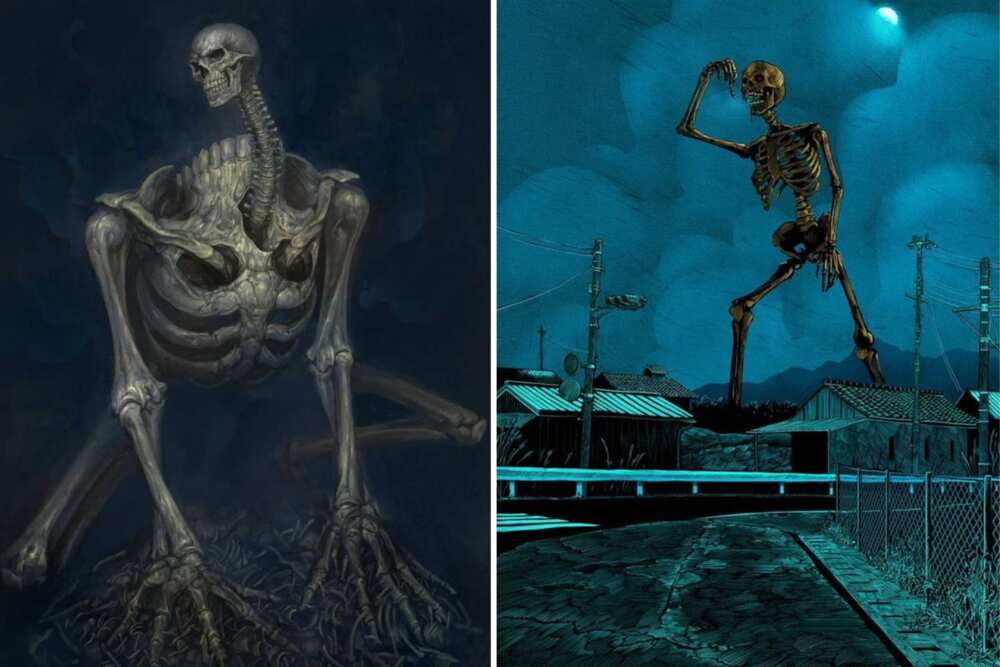 Gashadokuro is translated to "starving skeleton", and the story behind these creatures starts in Japan. These are gigantic skeletal mythical creatures amalgamated from human bones. The story goes that the departed could not receive proper burial during famine or mass deaths. Their body decayed, and their souls resented the living. These bones formed the Gashadokuro, which roamed the earth for prey.
15. Penanggalan (Southeast Asia )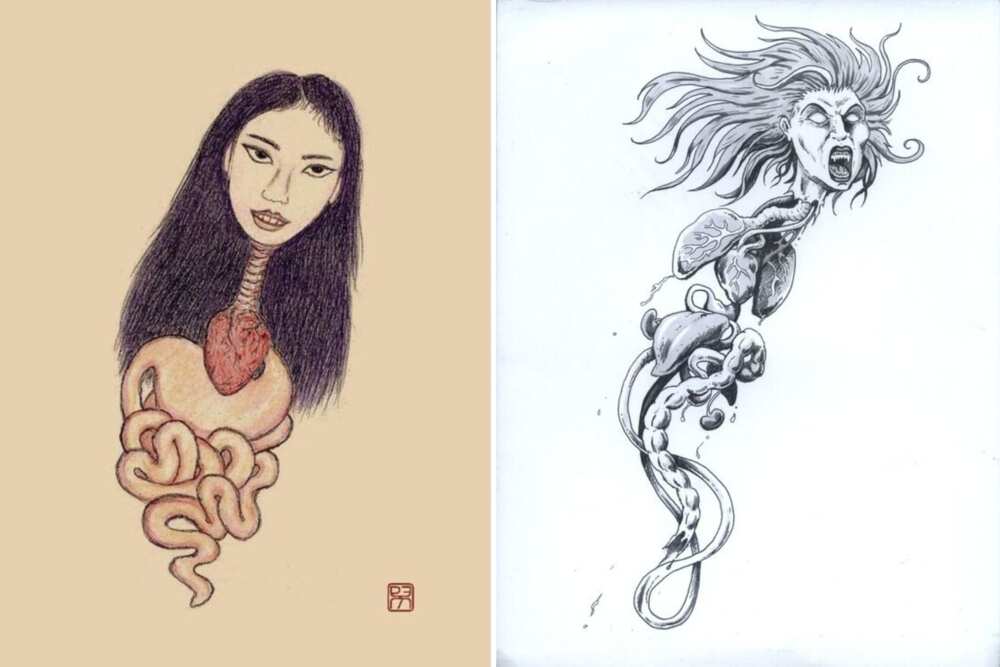 Penanggalan are creatures known by different names throughout the Southeast Asia region. According to Malay myth, a Penanggalan was once a woman who carried out witchcraft and black magic.
A woman was cursed after she broke a pack of fasting for 40 days to gain beauty. She was cursed into a flesh-eating Penanggalan. At night her head detaches from her body, ad she floats around searching for prey. She haunts pregnant women and infants, draining their blood. During the day, she turns into a beautiful woman.
Mythical tales are told around the world about scary creatures that haunt humans. These stories have been passed from generation to generation. Whether true or not, these deadly creatures are feared for the horror they inflict on their victims. The above list comprises creepy monsters from folklore and mythology of different cultures.
Legit.ng published an article about African gods and goddesses. The African gods and goddesses have been told in African mythology. These deities have influenced lives in many ways, from politics to religion. The gods and goddesses are different according to the many cultures on the African continent.
African gods and goddesses are influential in different cultures. They are believed to be powerful and responsible for the creation and protection of humanity. These deities are believed to influence the day-to-day life of humans and control nature. Discover a list of African deities from different cultures.
Source: Legit.ng