20 most powerful Baki characters, ranked from strongest to weakest
Baki, also known as Baki the Grappler, is a popular Japanese manga series written and illustrated by Keisuke Itagaki. The series is known for its eccentric characters who possess different abilities and powers. Discover some of the most powerful Baki characters from the manga series based on their strengths.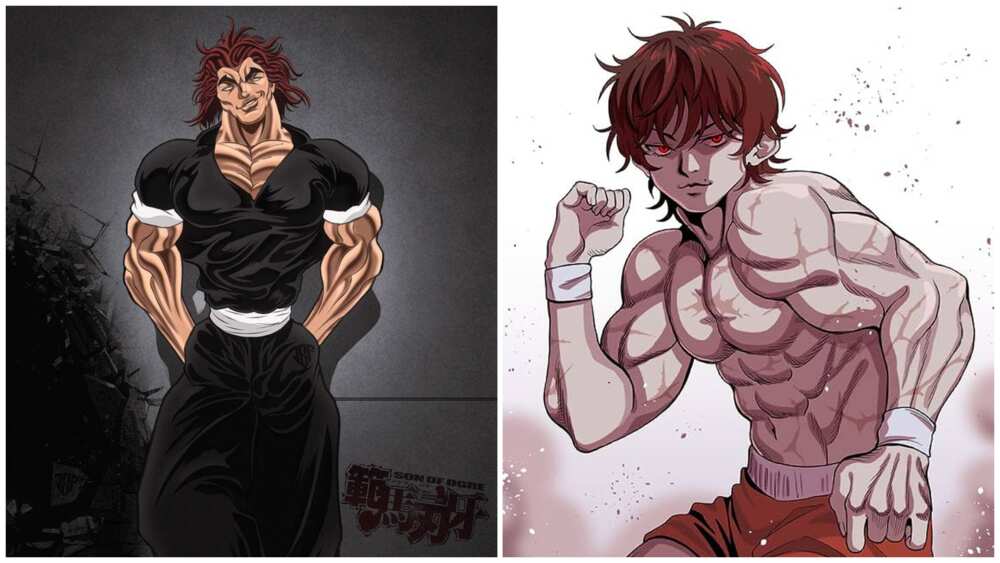 Baki is one of the most popular martial arts manga series. Since its debut, it has released numerous chapters and featured all kinds of characters with different fighting abilities. Who is the strongest character in Baki? Yuujirou Hanma obviously takes the title, but which other characters do you think match his strength?
Most powerful Baki characters
Baki has become a sensation, and fans all over the world can't get enough of the series. It has several powerful characters who are unique, making it challenging to arrange them based on their strength or strength. Even so, here are the strongest Baki characters in descending order of their strength and abilities.
1. Yujiro Hanma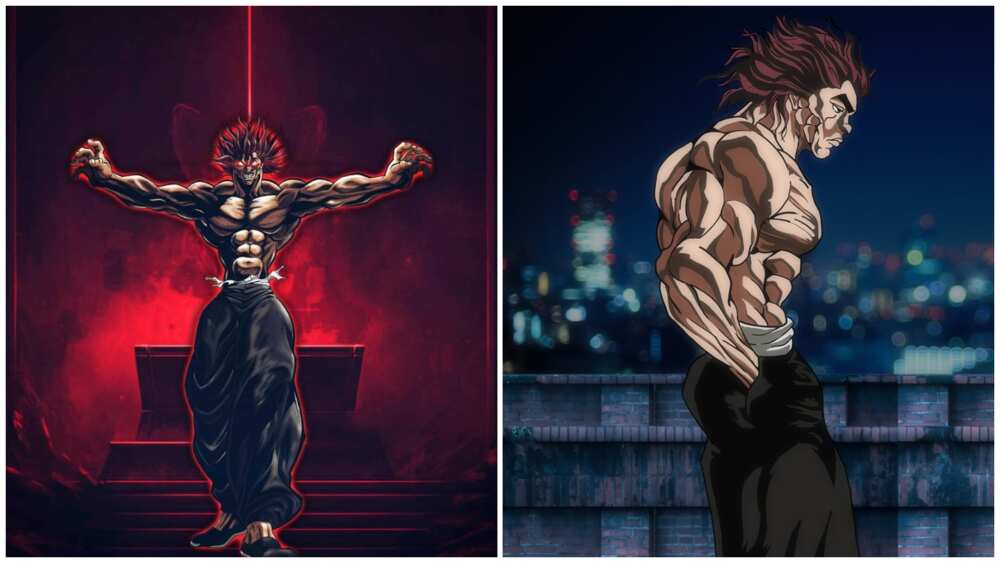 Yuujirou Hanma is Baki and Jack Hanma's father. He is the primary antagonist of the entire Baki franchise. He is the son of Yuuichirou Hanma. Yujiro is often considered the strongest character in the series due to his incredible strength, brutality, and seemingly inhuman abilities. He is a master of various martial arts disciplines, making him virtually unbeatable in combat.
2. Baki Hanma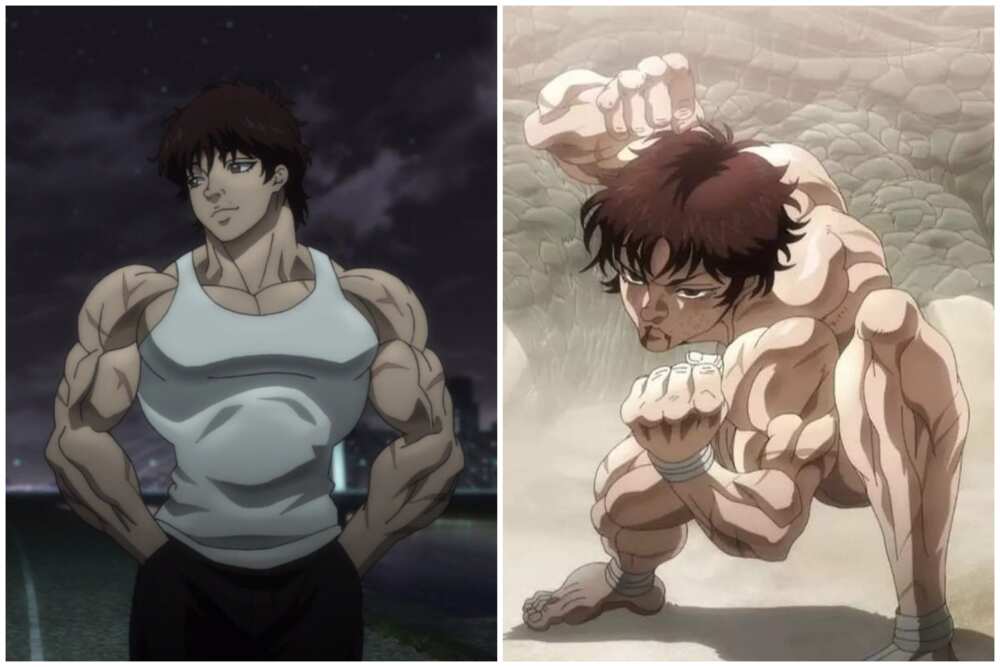 Baki Hanma is the main titular protagonist of the series. He is the central figure of the anime, and the series primarily revolves around his feud with his father, trying to outdo him. Throughout the series, he engages in numerous battles and competitions against formidable fighters worldwide.
3. Miyamoto Musashi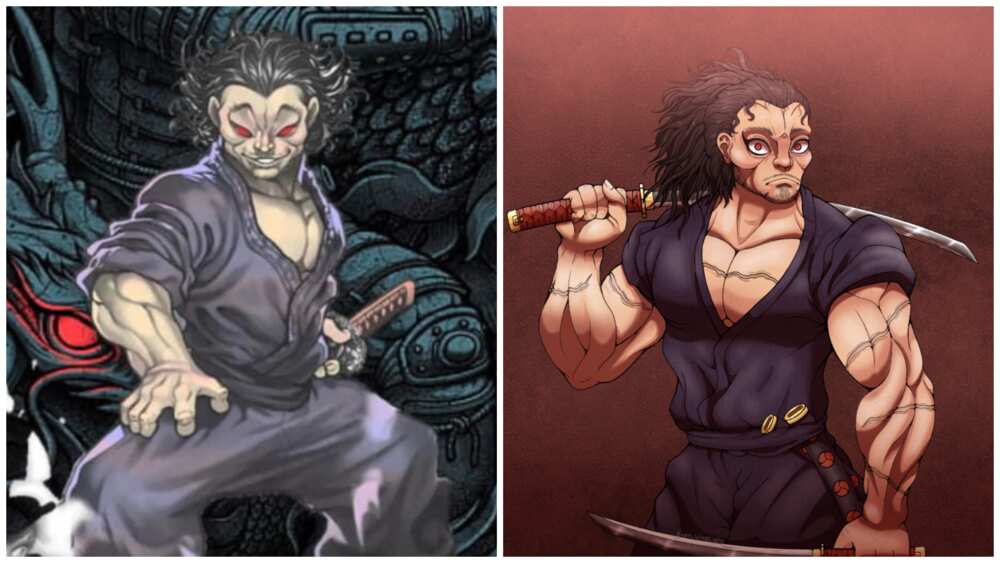 Miyamoto Musashi was a famous Japanese swordsman from the early 17th century. He is regarded as one of the greatest swordsmen in Japanese history and is well-known for his sword-fighting prowess. He can use his fingers as blades during combats.
4. Yuichiro Hanma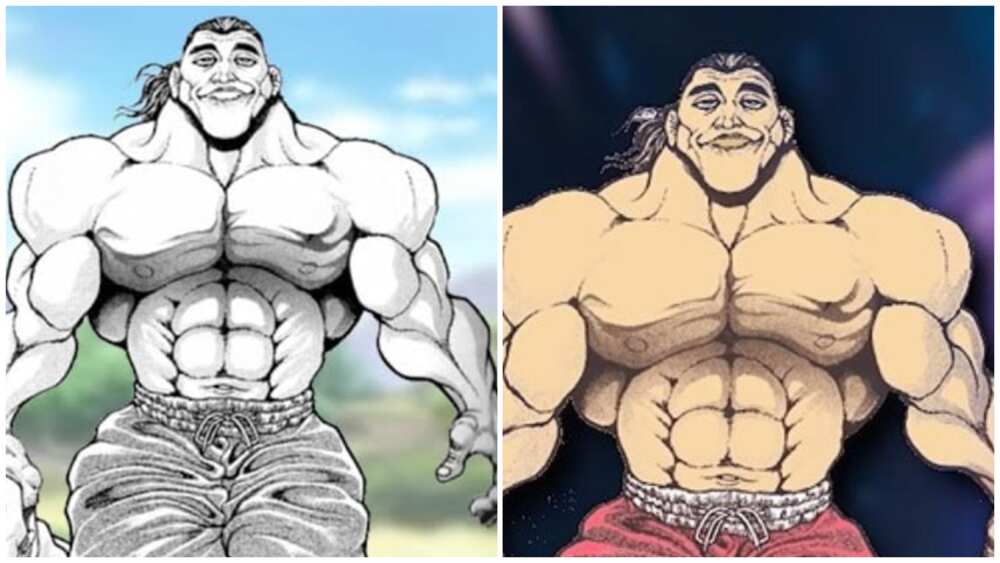 Yuichiro Hanma is the father of Yuujiro Hanma and grandfather of Jack Hanma and Baki Hanma. He was a legendary fighter and was once known as the strongest creature on Earth. He defeated the entire unit of 2,000 US-trained soldiers using a single move.
5. Pickle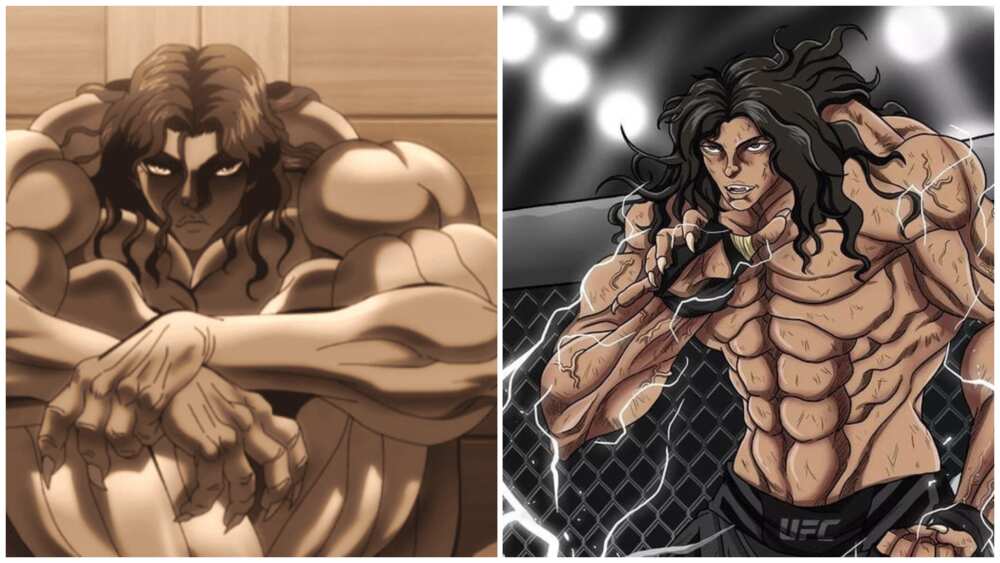 Pickle is a prehistoric human who lived in the Jurassic period and was discovered perfectly preserved in ice in modern times. He possesses incredible physical abilities and strength due to his harsh upbringing environment.
6. Jack Hanma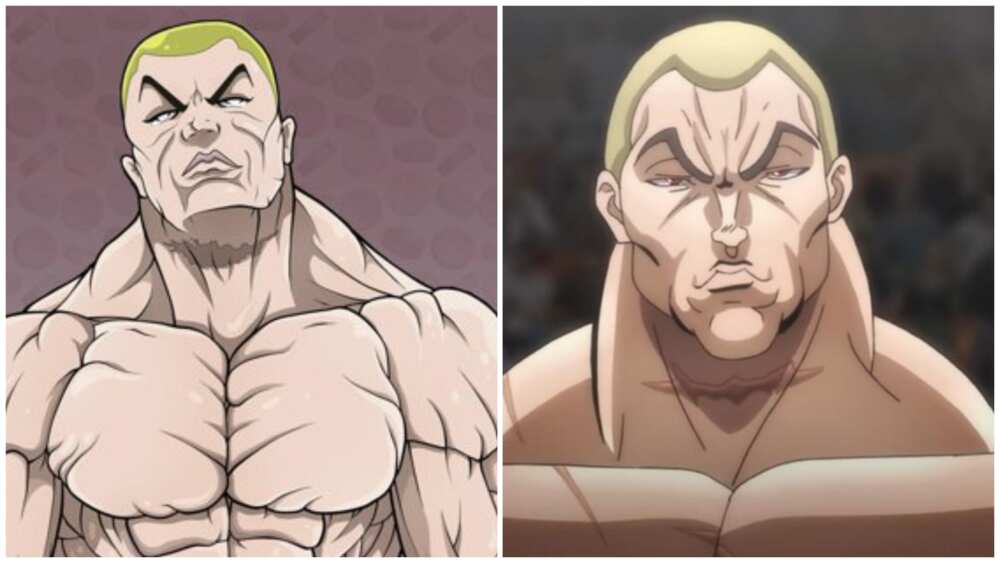 Jack Hanma is the half-brother of Baki and the son of Yujiro. Like his brother Baki, he has wished to surpass his father in strength and martial ability since childhood. He is portrayed as a tough, ruthless fighter who constantly seeks to improve his skills and test himself against strong opponents.
7. Oliva Biscuit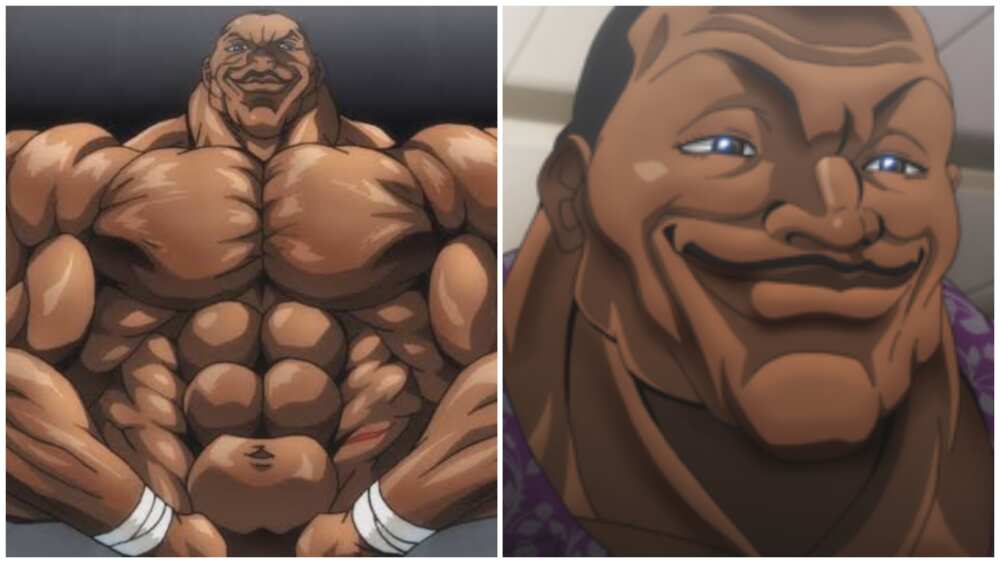 Oliva Biscuit is an assassin working for the US government and a special warden in the Arizona State Prison. He has high pain tolerance and can resist blades, bullets, and punches from the strongest characters.
8. Nomi No Sukune II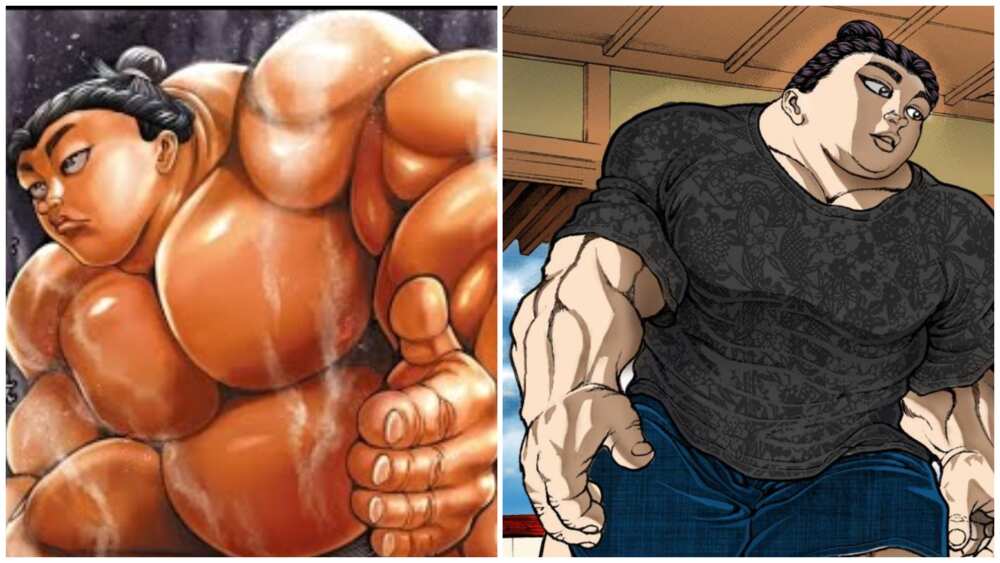 Nomi no Sukune II is a skilful warrior and sumo wrestler who possesses incredible physical strength and employs sumo wrestling methods in battles. He can pierce through flesh and bones and generate shockwaves with his palms.
9. Kaio Kaku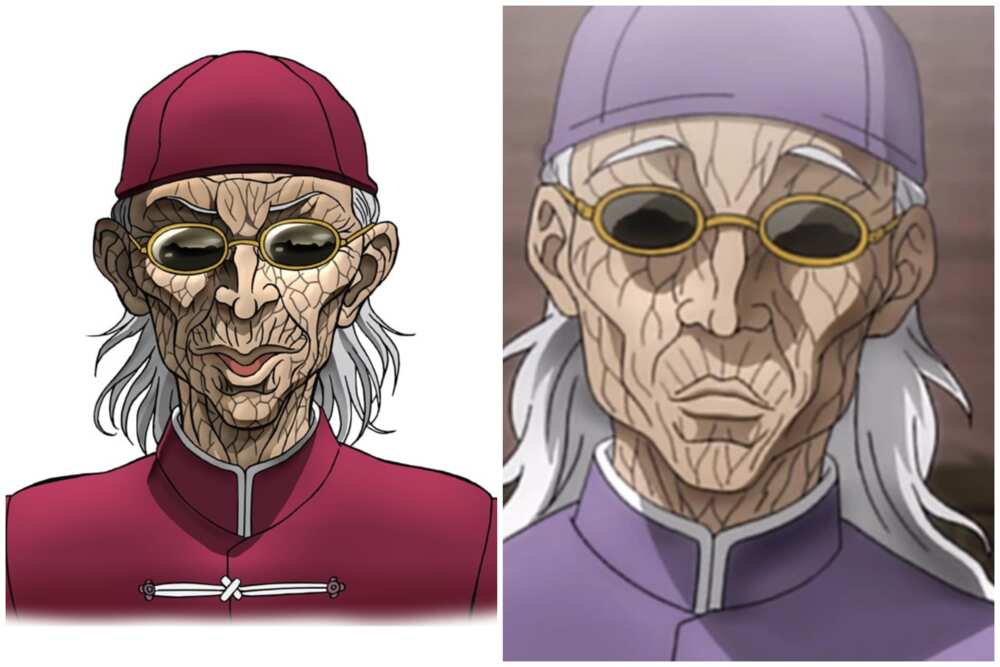 Kaiou Kaku is the Sea Emperor of the Sea Kings in Retsu's system of Chinese fist fighting and the current champion of the Raitai. He is an expert in Qi manipulation. Kaku uses this ability to heal his wounds and enhance his physical strength.
10. Kaoru Hanayama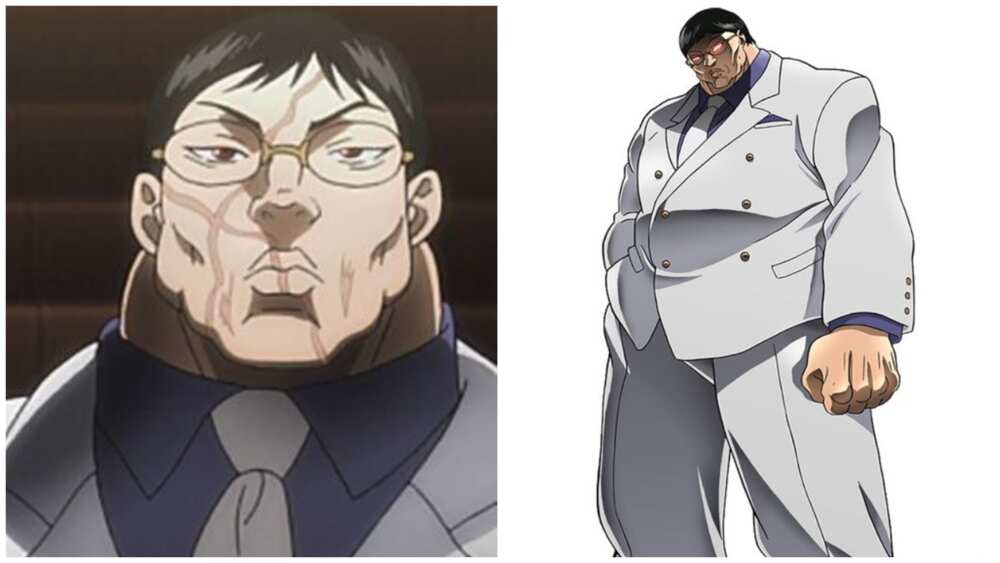 Kaoru Hanayama is known as the strongest Yakuza in Japan and one of the strongest characters from the Baki series, with a large X-shaped scar on his face. He is a friend of the main protagonist, Baki Hanma. He boasts the ability to bend steel and crush rocks using his hands.
11. Retsu Kaiō
Retsu Kaiō is an accomplished Chinese fighter. Retsu has risen to the top of Chinese Kung Fu and cemented his name in history as one of the strongest in the world, with great fighting speed and skills.
12. Doppo Orochi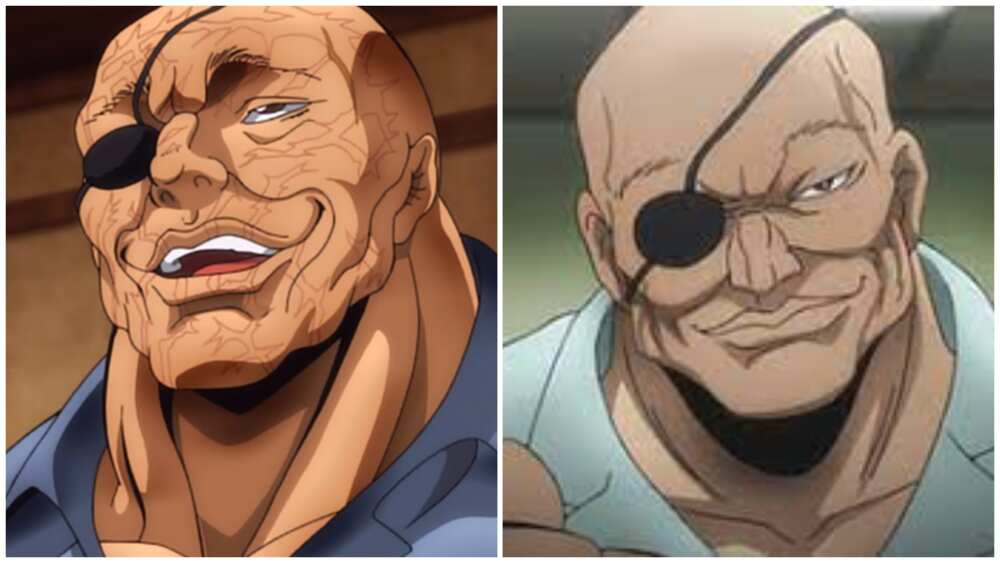 Doppo Orochi is a 10th Dan Grandmaster and the head of the Shinshinkai Karate Dojo, a karate based on the real-life fighting style of Kyokushin Karate. Doppo is the proclaimed King of War who has raised the respect of Karate single-handedly and has travelled to the ends of the Earth in search of more strength.
13. Katsumi Orochi
Katsumi Orochi is the adopted son of Doppo Orochi and Natsue Orochi. He is recognised in the world of martial. Katsumi's Mach Punch can create sonic booms, and his god hand has unimaginable strength.
14. Dorian Kaioh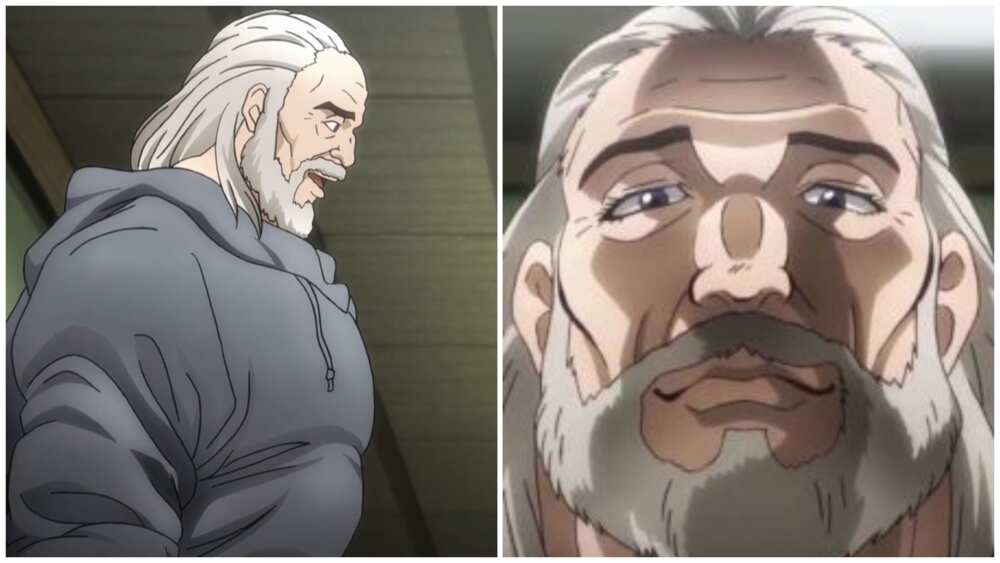 Dorian Kaioh is a high-threat inmate who escapes from a maximum security prison, killing all the guards. He is skilled in martial arts and uses different tricks and gadgets to defeat opponents. He is also cunning and devious.
15. Izo Motobe
Izo Motobe is an old Japanese Jujitsu master. Motobe trained with Baki, mostly beating him up at some point. The character can also use his clothes as a weapon. He is also good at explosives and can use poisons, wires, and needles to protect himself.
16. Gouki Shibukawa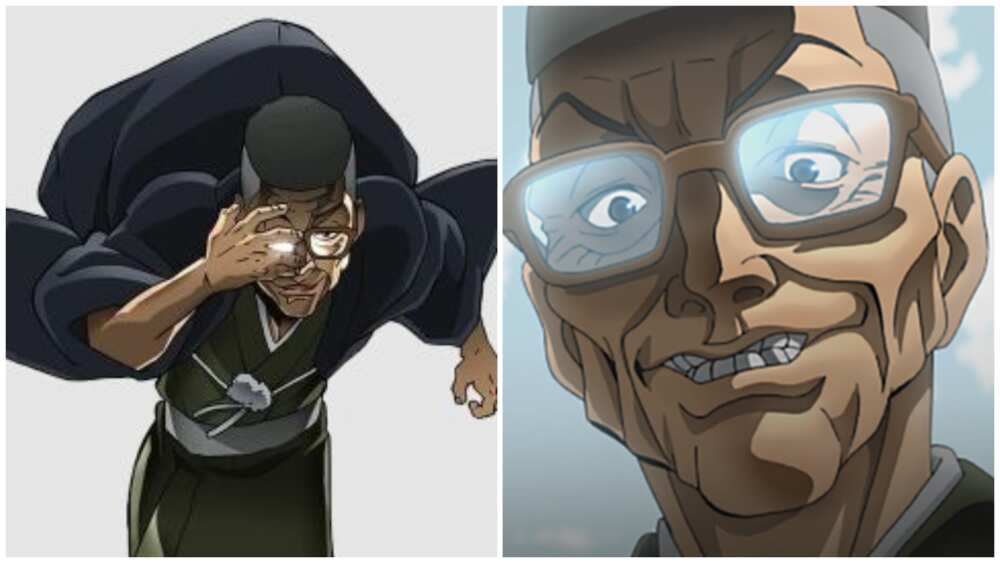 Gouki Shibukawa is sixty years of age and has trained since before World War II. He is good at the martial arts principle of aikido, which uses the opponents' attacks against him. Despite his age, Shibukawa remains a formidable fighter with exceptional skills.
17. Mohammed Alai, Jr.
Mohammed Alai, Jr. is the son of the famous martial artist Mohammad Alai. He has the fastest reflexes and has destructive power in his punches. He faces various opponents throughout the series, including some powerful characters like Baki Hanma.
18. Gaia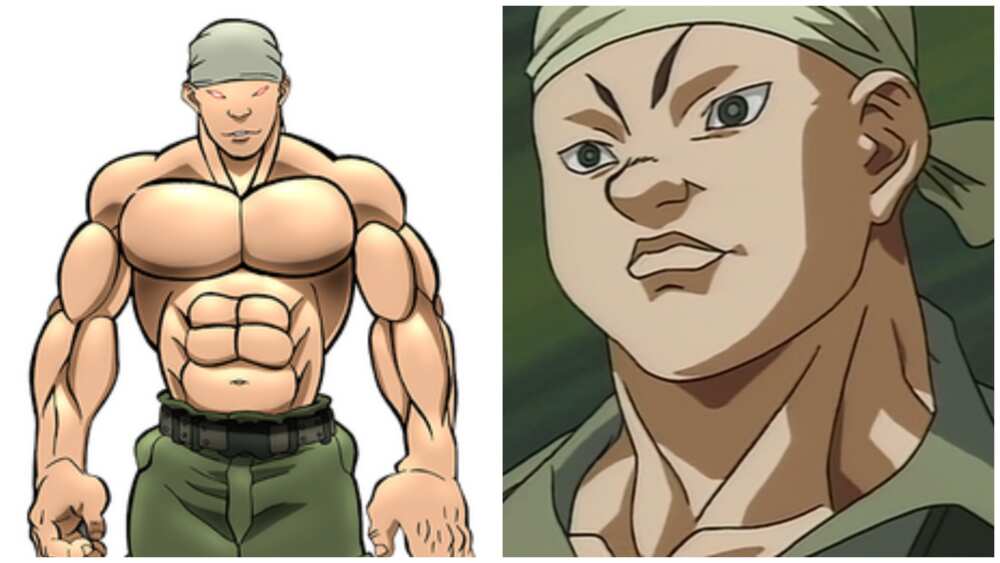 Gaia, whose full name is Gaia Kurokawa, is a tall and muscular fighter known for his unique fighting style, which involves using his hair as a weapon. Additionally, he is capable of hiding, setting traps, using animals as weapons, and even mimicking their sounds and movements.
19. Kureha Shinogi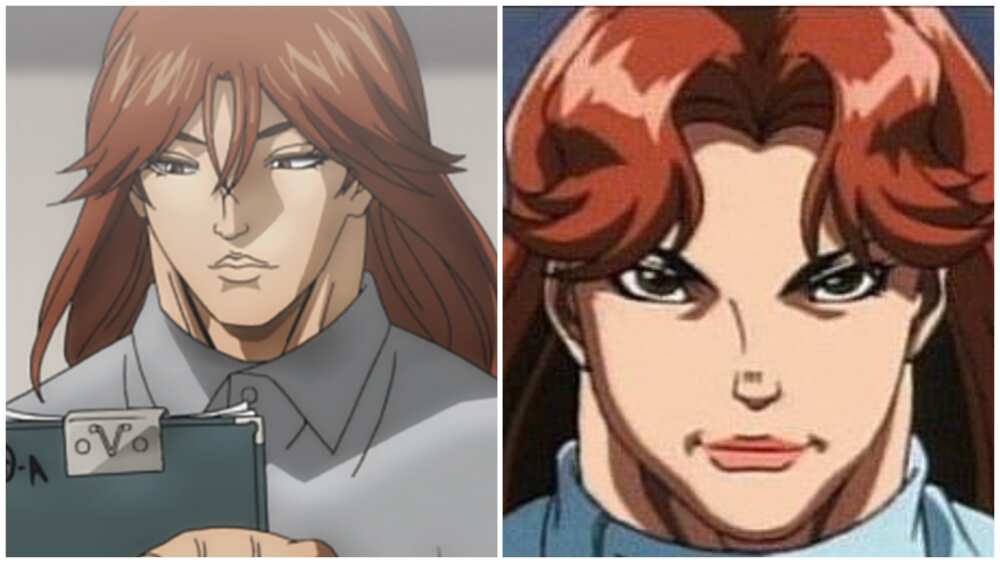 Kureha Shinogi is a fighter with a robust body and a surgical genius capable of performing surgical miracles such as restarting a heart barehanded without piercing the skin. He is Koushou Shinogi's older brother.
20. Spec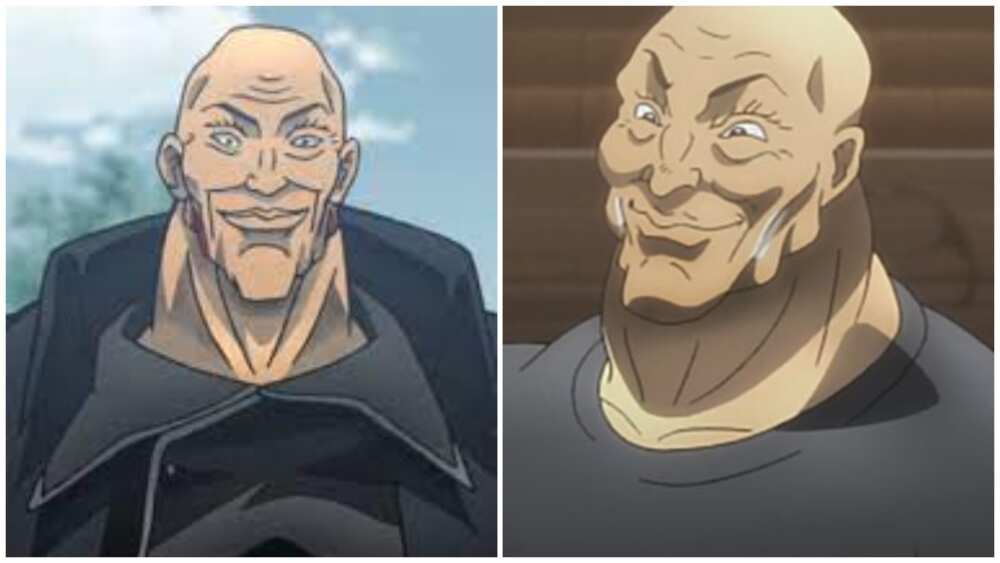 Spec is an American convict who escaped from a Florida state prison in a giant submarine. He is a criminal mastermind who has caused havoc and destruction across the city. He uses brute force, although he sometimes uses other tricks, such as biting his opponents.
Baki is one of the most popular martial arts anime of all time. It has a whole load of action and unforgettable characters with different fighting skills. Whether you are a die-hard fan or a new Baki fan, the above list of the most powerful Baki characters will resonate with you.
Legit.ng recently published an article about the best anime waifus. Anime waifus are beloved icons who have left an indelible mark on the world of anime. They are admirable, intelligent, have a good sense of humour and have specific talents.
Anime waifus are known for their unique personalities, physical appearances and endearing qualities, making them popular among fans. Discover some of the best anime waifus.
Source: Legit.ng