Top 20 most powerful Jedi from the Star Wars universe ranked
The Star Wars franchise depicts the adventures in a galaxy where humans, aliens, and robots co-exist. The Jedi are the most interesting characters in the Star Wars universe. They are a noble order of protectors who safeguard the universe. These guardians are unified by their ability to tap into the power of the Force — the Jedi Order. Since fans usually argue about who is the most powerful Jedi in Star Wars, this article lists the top Jedi names people consider the strongest.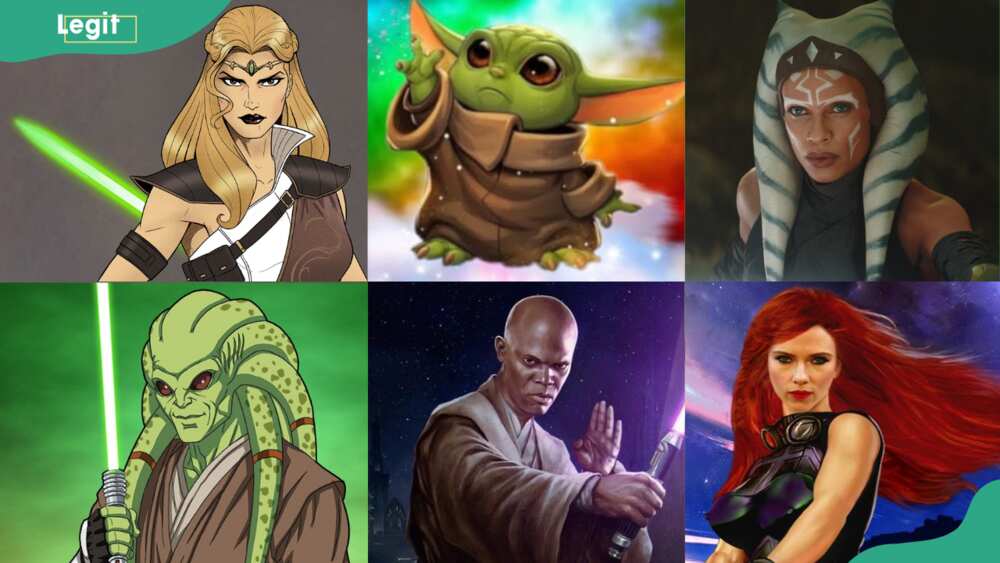 Jedi are the guardians of peace and justice in the Galactic Republic of the Star Wars universe. They use mysterious forces and powers to fight the Sith Lords and other enemies. There are different Jedi knights, and each has unique capabilities. During their free time, these protectors often rifle through the Jedi Archives or meditate in their rooms.
Who is the most powerful Jedi in Star Wars?
Through rigorous training, intuition, and intensive self-discipline, Jedi can wield a supernatural power known as the Force, which gives them different abilities. For instance, they become sensitive to spiritual energy and can do extraordinary abilities like levitating objects, tricking minds, and foreseeing events before they happen. The Jedi use different strengths, abilities, and powers in different situations. Here is a compilation of some of the most powerful Jedi in the Star Wars universe.
20. Ezra Bridger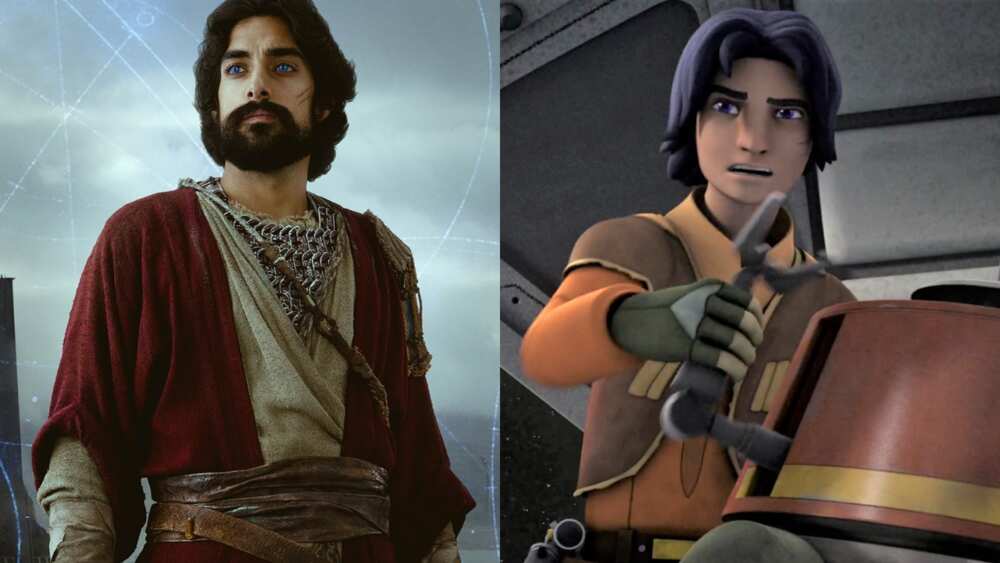 Ezra Bridger is a Star Wars Rebels main character but doesn't consistently demonstrate his abilities. He has unusual Force power that allows him to bond with animals. So, Ezra uses the spectacular effect to call a flock of purrgil - space whales - to help him fight Grand Admiral Thrawn in the Star Wars Rebels finale.
19. Elzar Mann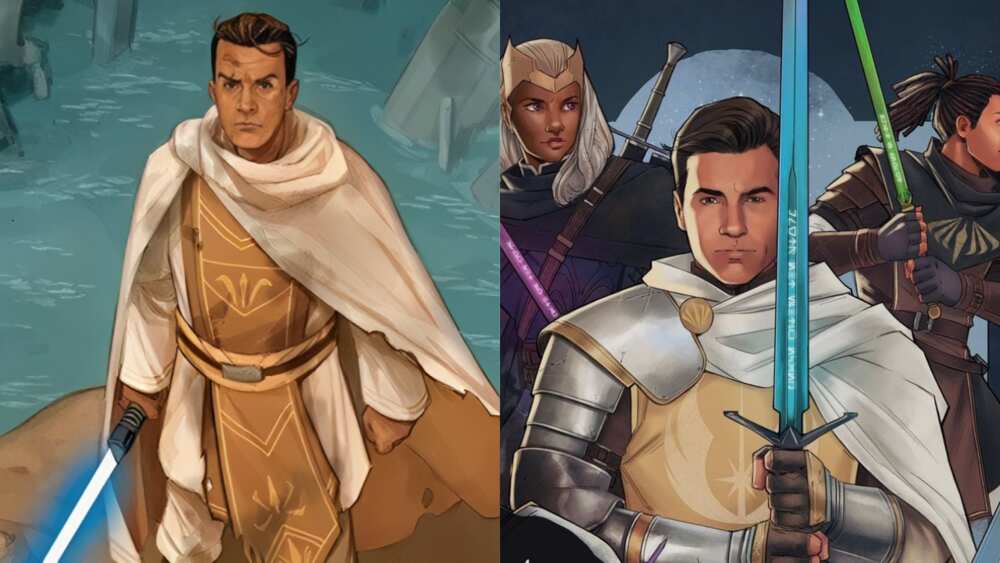 Elzar Mann is one of the most controversial figures among the Jedi of the High Republic. His unique relationship with the Force helps him understand those he does not possess. Unfortunately, Elzar lacks wisdom even if he is powerful. He foresees a pirate attack against the Force on Valo's Republic Fair but arrogantly assumes only his presence could avert it.
18. Yaddle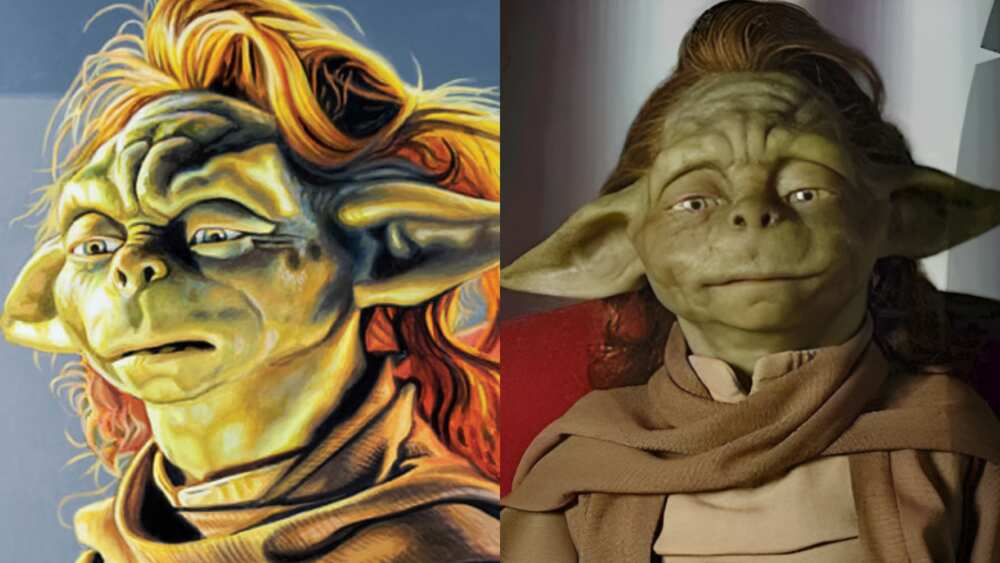 Jedi master Yaddle briefly serves in the High Republic Era, where she is influential and respected for her wisdom and sensitivity to the Force. Her most notable appearance in the Star Wars: Tales of the Jedi series is when she trailed Dooku to a meeting with Darth Sidious. Yaddle prepares well for a duel with Dooku, but instead of demonstrating her power, she sacrifices herself to die at Dooku's blade.
17. Kanan Jarrus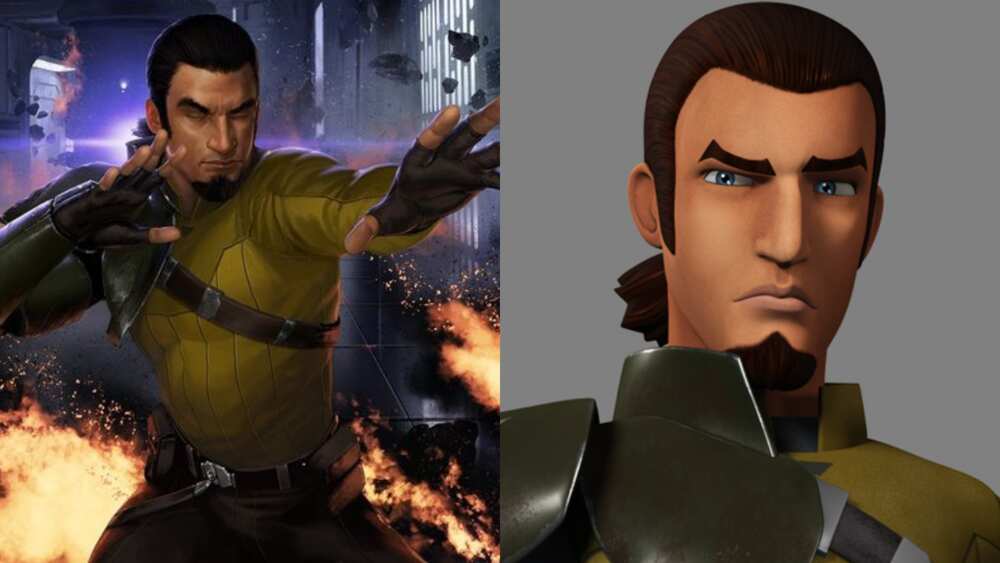 Kanan Jarrus is one of Star Wars Rebels' most important Jedi names. Jedi master Depa Billaba sacrifices herself on his behalf, thus saving him from Order 66. Afterward, Kanan shows his power by surviving through the Dark Times and dying for his friends shortly before Luke Skywalker emerges on the galactic stage. Kanan's close relationship with the Force enhanced his powers, and as demonstrated in his death, he held a powerful explosion back with a telekinetic shield.
16. Luminara Unduli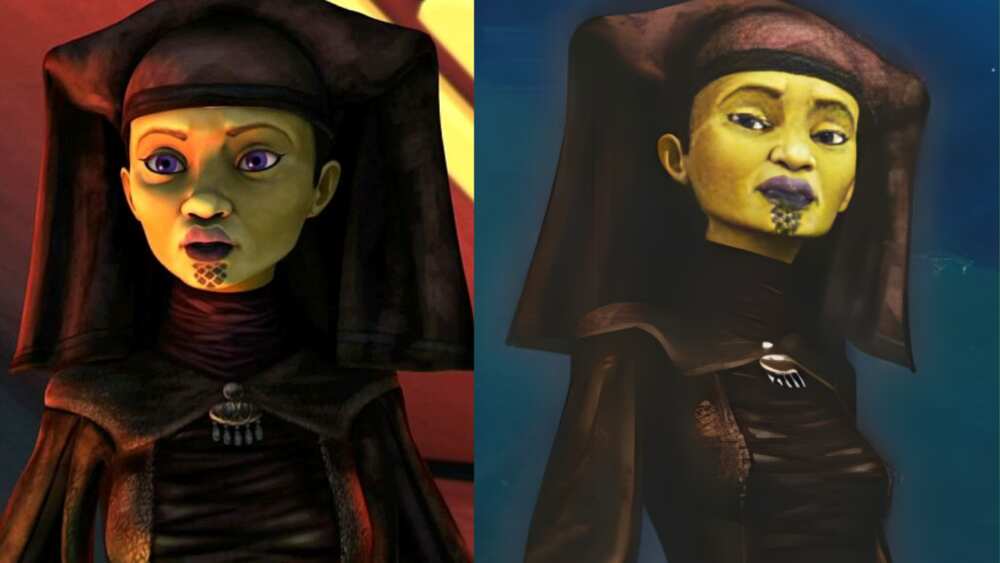 Jedi Master Luminara Unduli serves in Star Wars: The Clone Wars as a Mirialan Jedi. She is tough to defeat in battle until Mary Oyaya betrays her in Lucas' prequel trilogy. Although only a Luminara's feats survive into Disney canon, she's still considered one of the most powerful Jedi. The warrior only fell because of the Sith's treachery.
15. Ahsoka Tano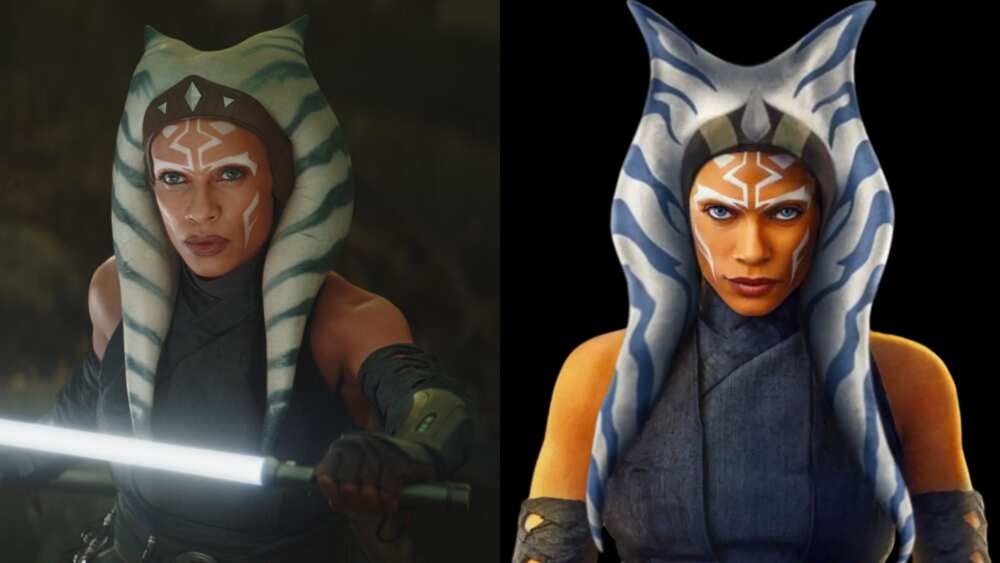 Ahsoka Tano is one of the most famous Jedi names among Star Wars lovers. She was raised in power during the Dark Times and developed her powers more by practicing according to Jedi philosophy. Ahsoka is among the few who survive a battle with Darth Vader when her close friend, Ezra Bridger, rescues her from death using the "World Between the Worlds." Later, Ahsoka loses faith in the Council and leaves the Jedi.
14. Ki-Adi-Mundi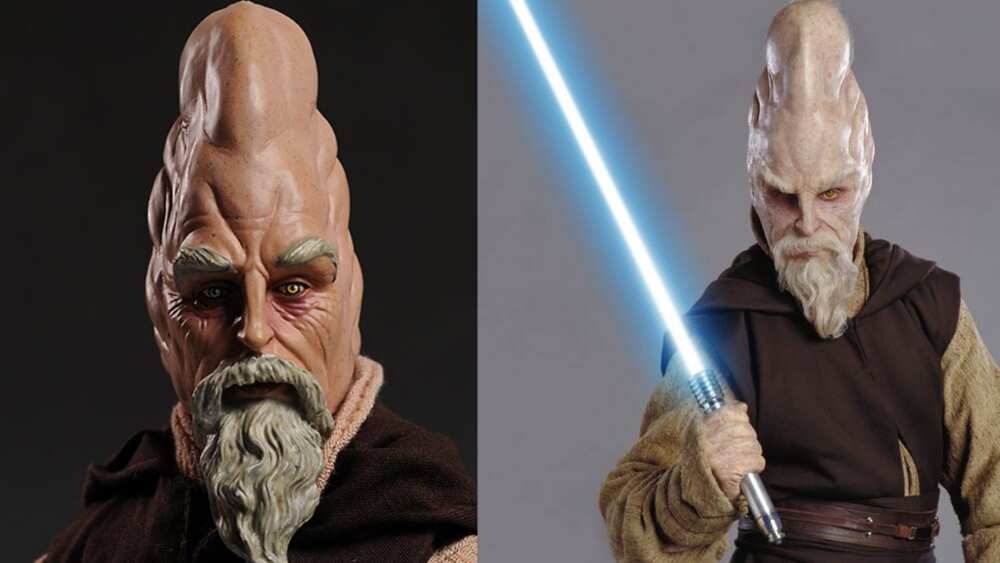 Ki-Adi-Mundi's unmatched powers make him one of the top Jedi generals in Star Wars: The Clone Wars. He was a master strategist, thanks to his binary brain that could help him analyze a situation from different perspectives, especially during the war against the Confederacy of Independent Systems and the Sith. Ki-Adi-Mundi stood out on the battlefield with his ability to use Force and the lightsaber, making him one of the legends of the wars.
13. Qui-Gon Jinn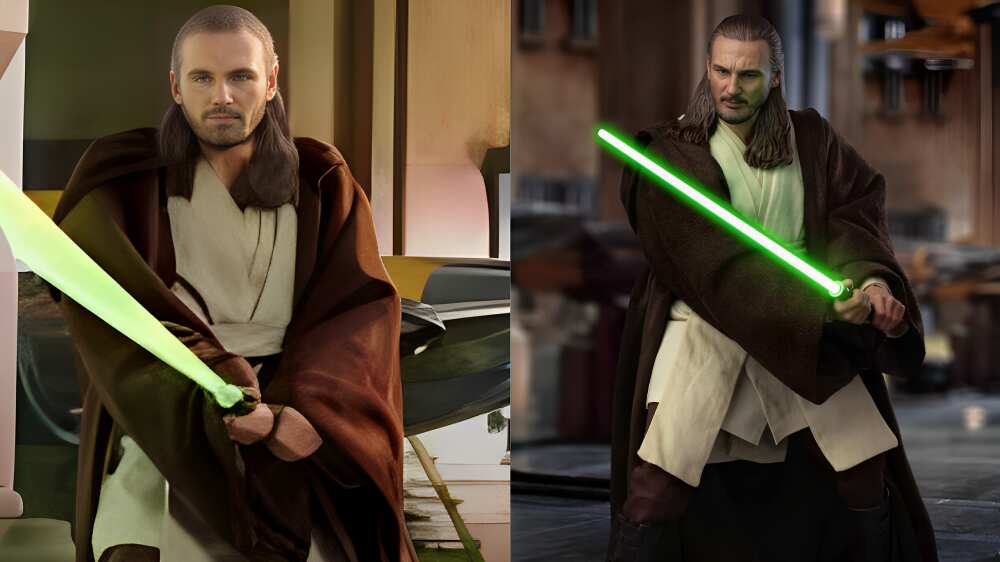 Qui-Gon Jinn mastered his powers through Count Dooku and mentored the likes of Obi-Wan Kenobi. He is credited with discovering the abilities of Anakin Skywalker and is considered one of the strongest Jedi members in the Star Wars universe. He is the first Force Ghost and has taught Yoda and Obi-Wan Kenobi how to use the powers.
12. Porter Engle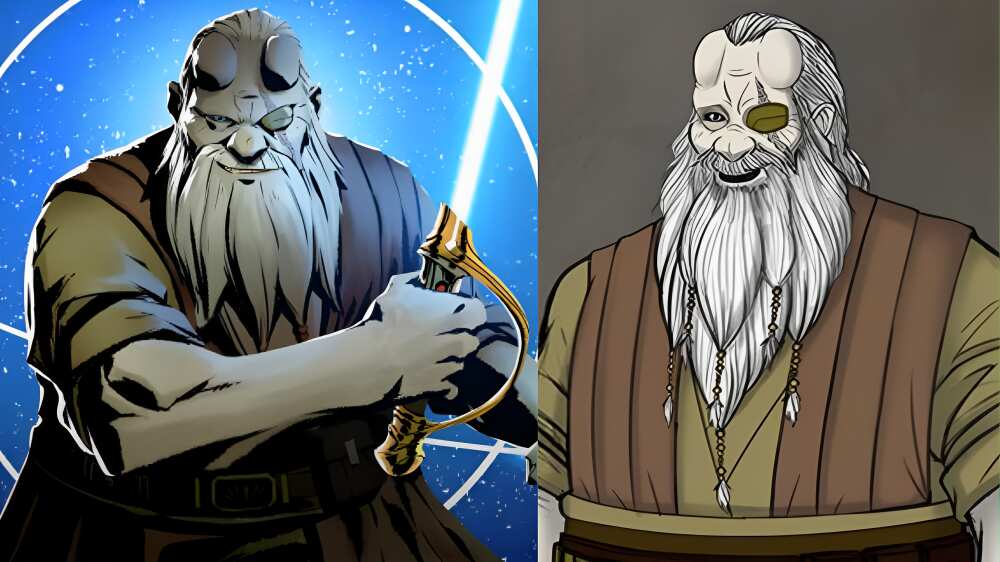 Jedi master Porter Engle became a legend among his peers in the High Republic Era because of the tremendous feats he achieved in his youth. He earns the "Blade of Bardotta" nickname but later loses faith in the Force and goes to live in the Outer Rim as a cook at various Jedi Temples. Nevertheless, Porter Engle steps back into action needed.
11. Mace Windu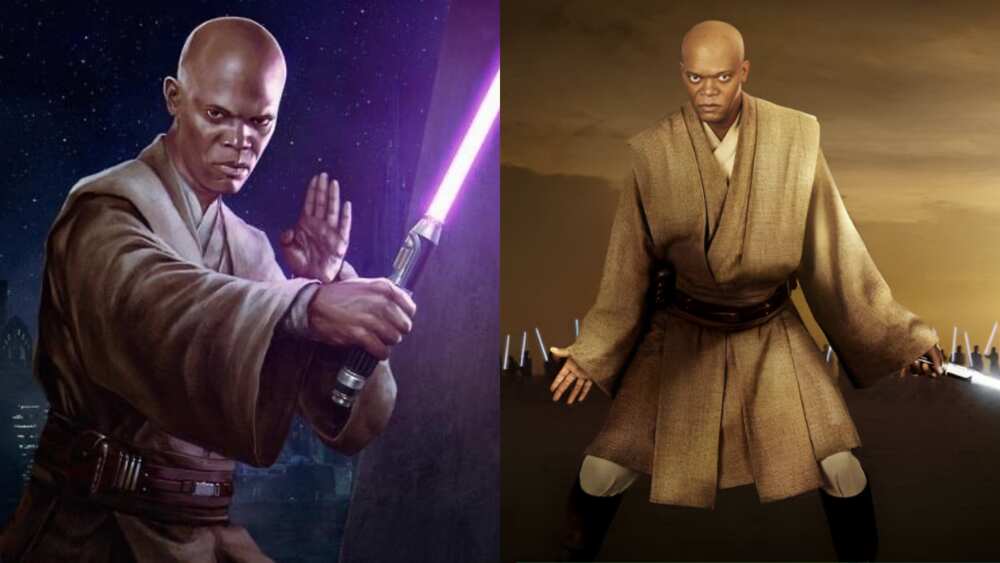 Mace Windu is recognized for his flashy purple lightsaber and was the master of the Jedi order up to the Battle of Geonosis when he handed over the title to Yoda. He led Jedi armies to the battle and executed the infamous bounty hunter, Jango Fett. Windu is betrayed by Anakin Skywalker and killed when they go to arrest Senator Palpatine. After death, he remains a revered Jedi member due to the critical roles he played.
10. Mara Jade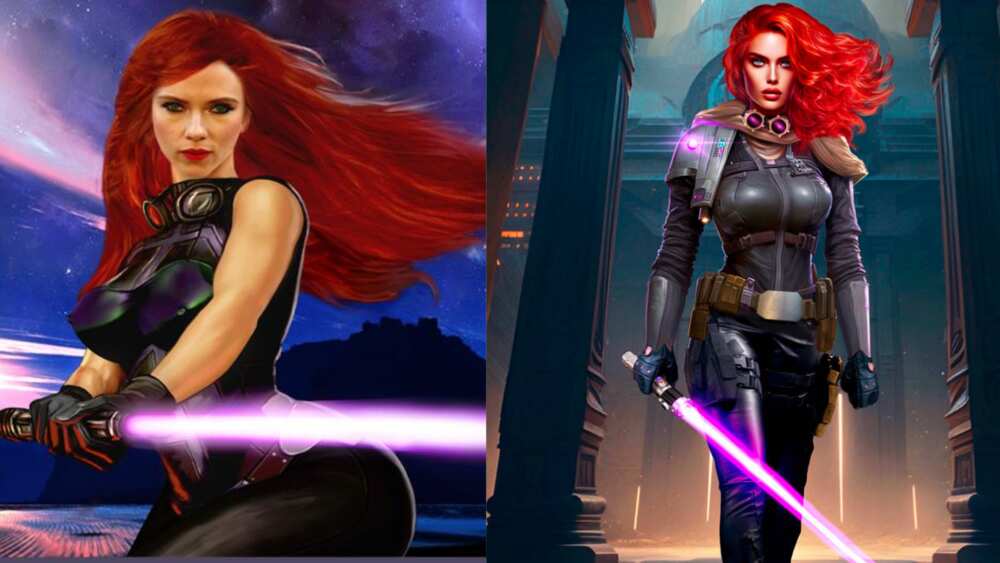 Mara Jade commenced her career as a smuggler and the Emperor's Hand and then developed close ties with Luke Skywalker. She chose to join the Jedi, and ultimately, they tied the knot. Her close association with Luke Skywalker made her one of the most powerful Jedi of the new Council founded by Luke.
9. Luke Skywalker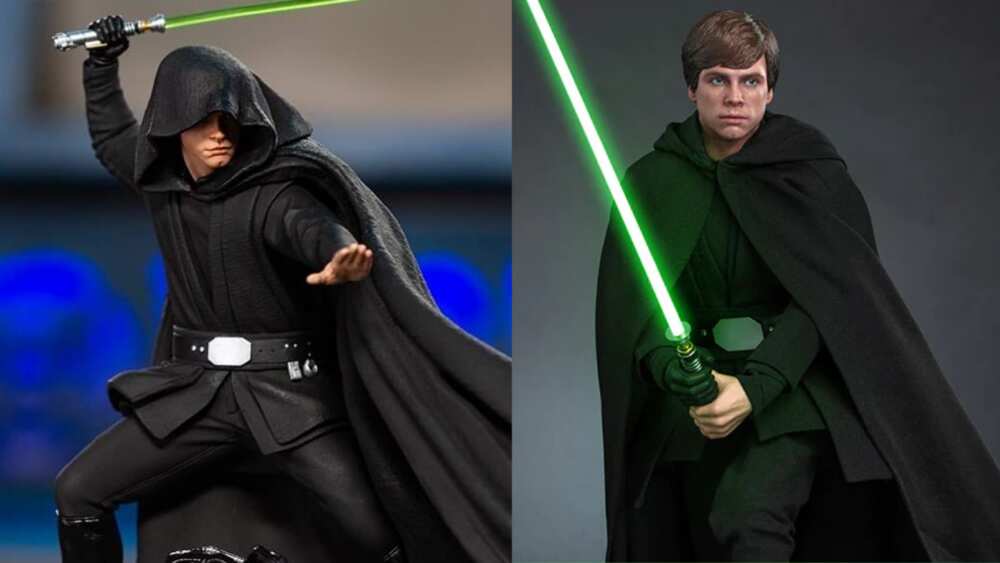 Luke Skywalker rebuilt the Jedi Order after it was destroyed and restored its dignity to be a respectable institution. He could manipulate the secrets of the Force and had the natural talents of being a member of Skywalker. Additionally, Luke Skywalker is a beloved character in the franchise and one of the strongest Jedi ever.
8. Avar Kriss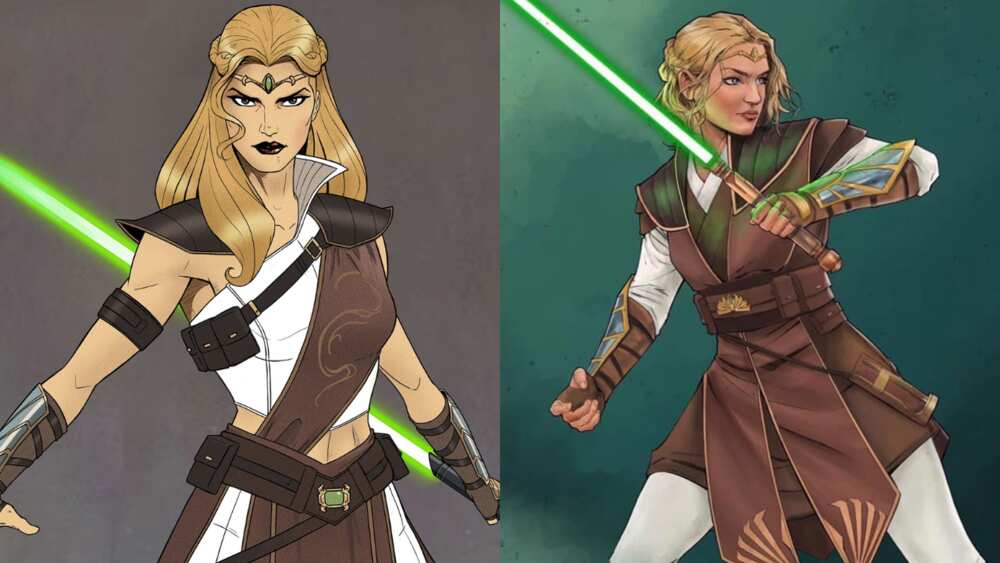 Avar Kriss is one of the most famous Jedi names among Star Wars fans. She is one of the greatest Jedi of the High Republic Era. Since other members of the Force perceive her as a song, Avar Kriss gains a unique ability to harmonize the powers of other Jedi and unite them in the most spectacular feats. At one point, she draws the power of all Jedi across the galaxy to move a massive chunk of debris away from a stellar collision.
7. Obi-Wan Kenobi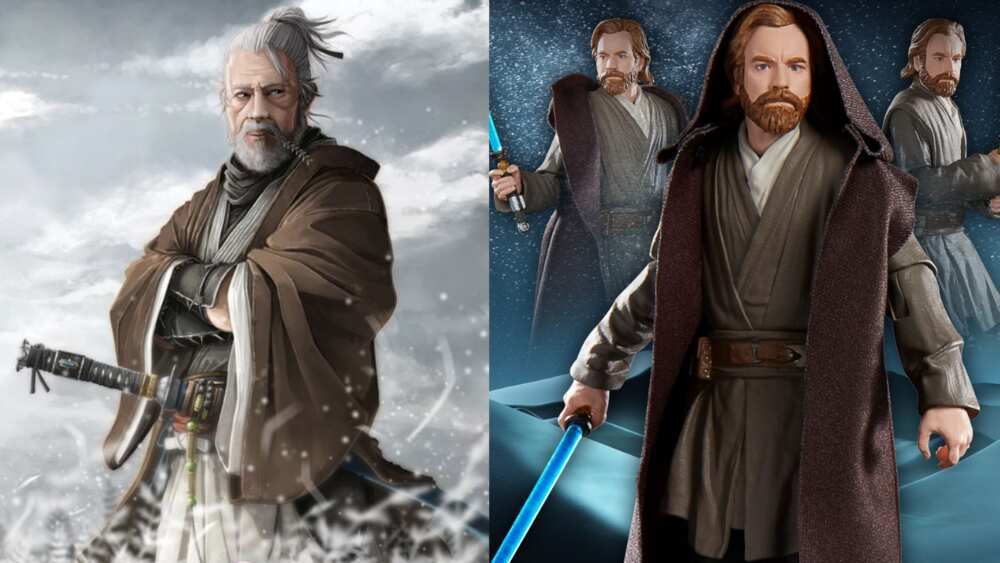 Obi-Wan Kenobi is a master of Star Wars: The Clone Wars and the first Jedi to be a Force Ghost. He first appeared as Qui-Gon Jinn's Padawan in The Phantom Menace and displayed exceptional skill with a lightsaber. Obi-Wan Kenobi's key strengths were his resourcefulness and calm mind.
6. Silandra Sho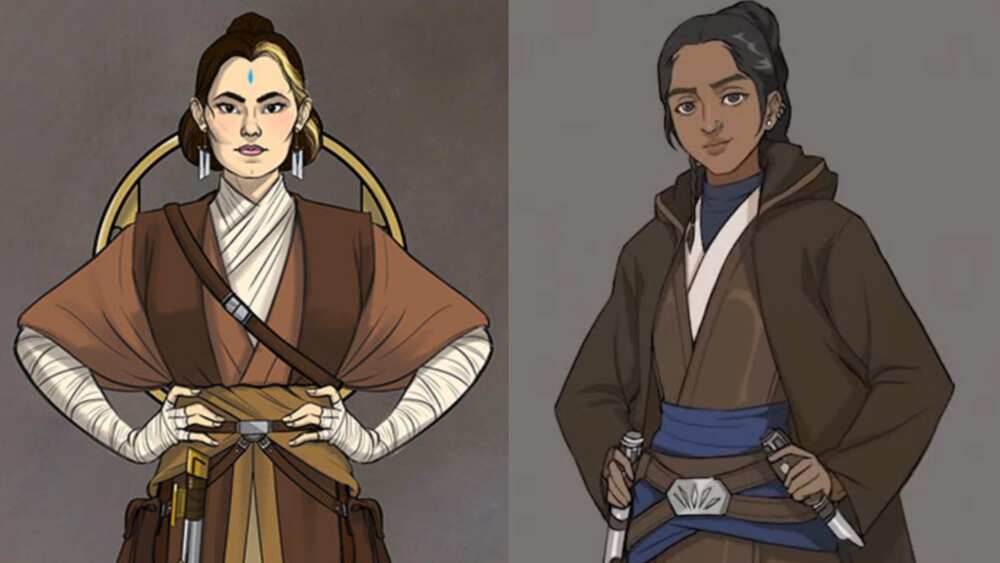 Silandra Sho is a prominent Jedi of the High Republic Era and is highly ranked among powerful Jedis. She is essentially the Jedi version of Captain America, wielding a light shield and a lightsaber.
When a fight breaks out on the sacred planet Jedha, Silandra uses telekinesis to send the shield spinning around crowds, which protects them from blaster fire. Meanwhile, she simultaneously engages soldiers and droids in battle with her lightsaber. Her powers of concentration are unprecedented, explaining why she appears so high on this ranking of powerful Jedi.
5. Kit Fisto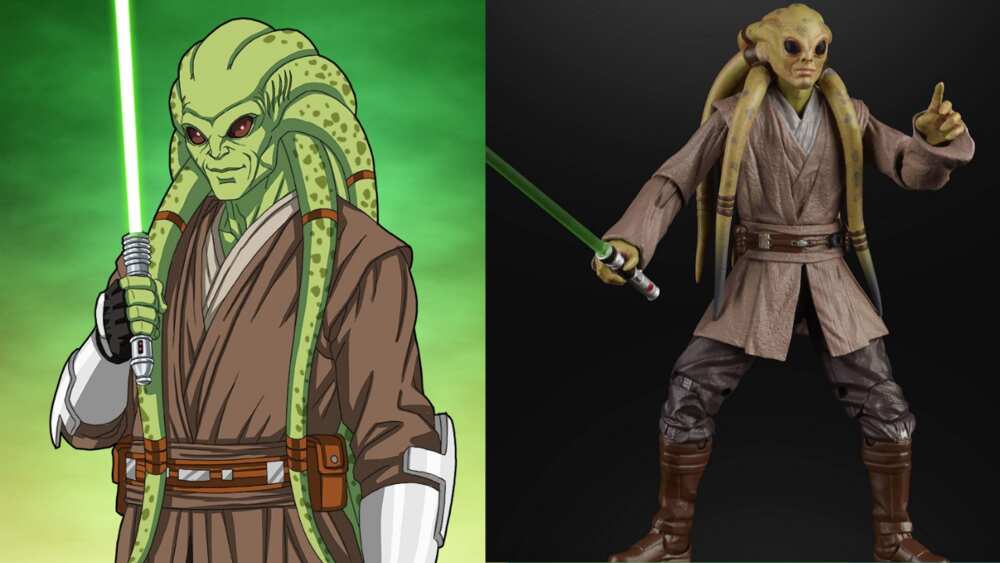 Kit Fisto is more powerful underwater than anywhere else. He develops a particular aptitude for manipulating water currents with the Force by combining his amphibious nature with the Force.
Also, Fisto can swim at prodigious speeds while creating a phenomenal underwater effect. He shows tremendous strength in hand-to-hand combat and his swordsman skills in Star Wars: Episode III - Revenge of the Sith. Nonetheless, he was defeated by the Sith Lord.
4. Grogu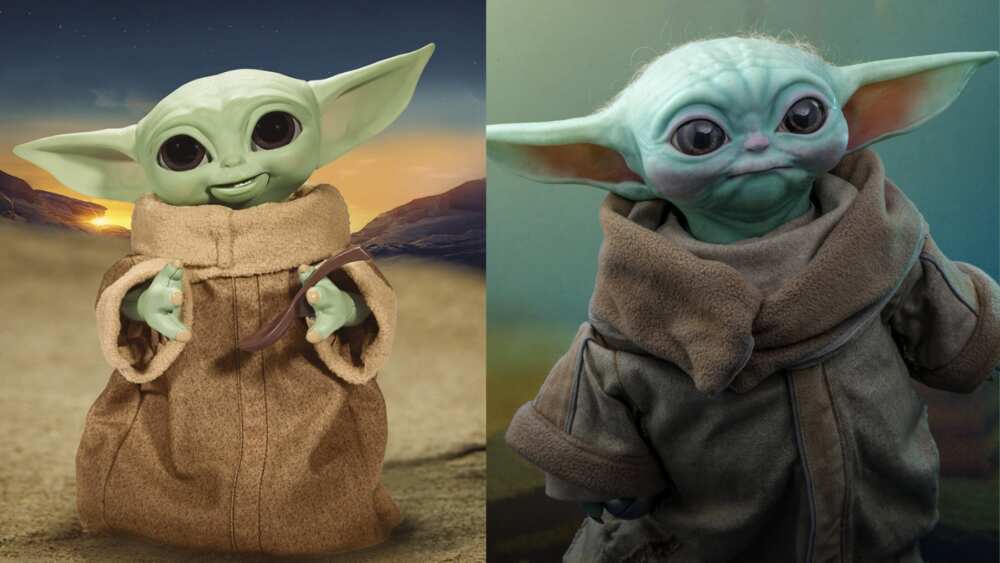 Grogu's powers were demonstrated when he saved Din Djarin throughout The Mandalorian. He underwent a short training with Luke Skywalker, after which he could even stand against Master Yoda. Even though he did not intend to be a Jedi, Grogu was impressive after training and gained more experience.
3. Anakin Skywalker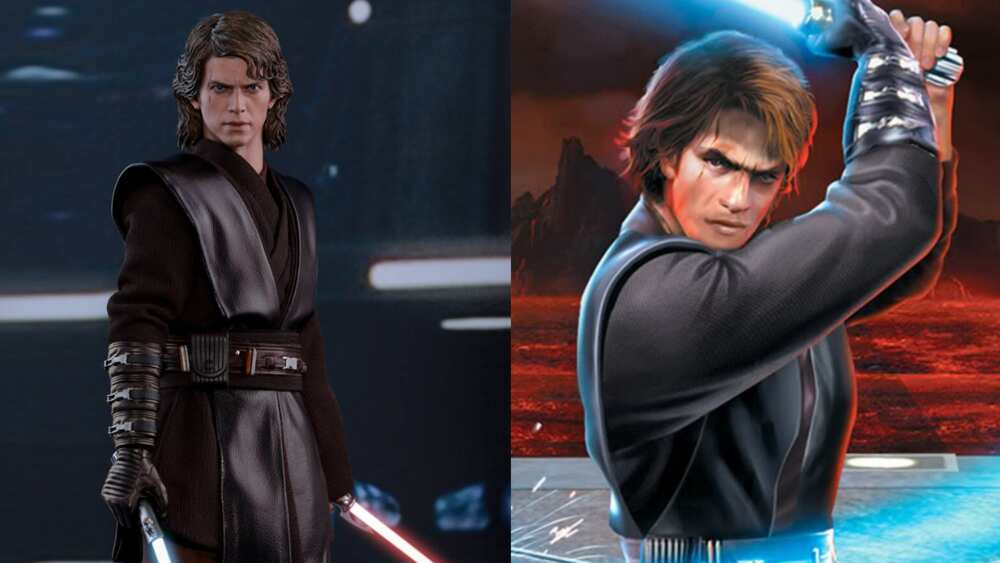 Anakin Skywalker eventually changed his name to Darth Vader after he shifted to the Dark Side. He is the head of the Skywalker family and has a massive force. He was among the mighty Jedi and gained enormous strength after joining the Sith Lords.
It was an unfortunate twist when Anakin Skywalker turned to the Dark Side, which demoralized the Jedi knights. However, he got a bit of redemption when he executed Darth Sidious and emerged as a Force ghost teaming up with Obi-Wan.
2. Galen Marek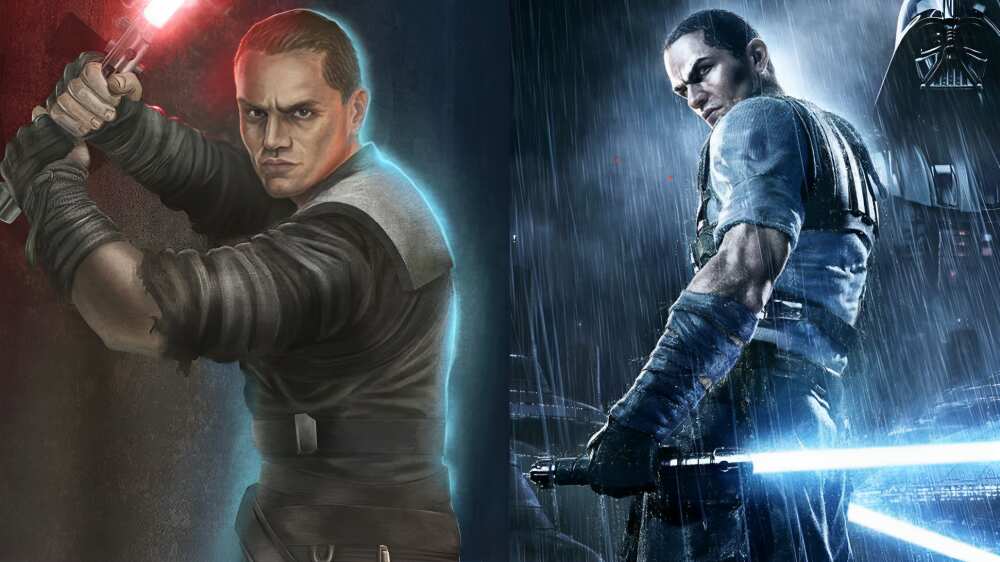 Galen Marek was a secret apprentice of Vader, and he amused many people with unusual fearsome force use. He is quite the opposite of Vader as he was first a follower of the Dark Side before shifting allegiance to the Jedi. He is one of the most powerful Gray Jedi and has stepped up several times to show his remarkable abilities to keep the peace.
1. Yoda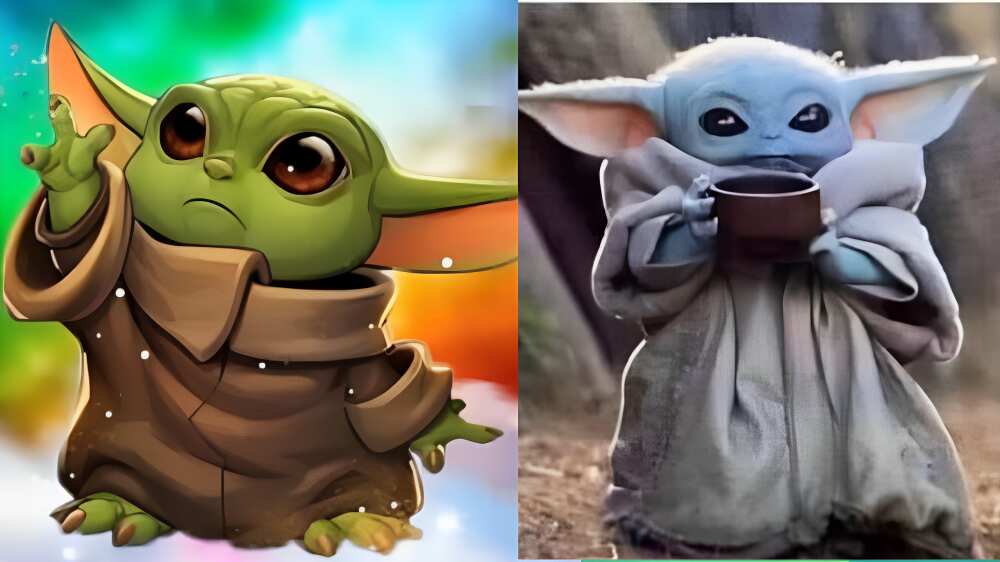 Yoda is the strongest Jedi ever. His unrivaled powers are a great threat to Darth Vader and the imperials. Some illustrious Jedi achieved their status because Yoda trained and guided them into making wise decisions. What's more, Yoda returned from the dead to teach Luke Skywalker some lessons. This shows how powerful this Star Wars character is.
Who is considered the most powerful Jedi?
The Jedi have the moral authority to maintain peace in the Star Wars universe because they are the most moral of residents in the galaxy. They use their power to keep the governments of all the planets in line so that they don't do terrible things. Also, Jedi avoid the use of violence except as a last resort. The most powerful Jedi are:
Yoda
Galen Marek
Anakin Skywalker
Grogu
Kit Fisto
Silandra Sho
Obi-Wan Kenobi
Avar Kriss
Luke Skywalker
Mara Jade
Mace Windu
Porter Engle
Qui-Gon Jinn
Ki-Adi-Mundi
Ahsoka Tano
Luminara Unduli
Kanan Jarrus
Yaddle
Elzar Mann
Ezra Bridger
Who is the most powerful Jedi in Star Wars?
Jedi master Yoda is the most powerful Jedi of all time. According to IGN's audience, he won 89,756 of his 95,243 battles.
Who is more powerful than Yoda in Star Wars?
In Star Wars Legends (formerly known as the Expanded Universe), many viewers believe Luke Skywalker was the undisputedly the most powerful Jedi, surpassing Yoda.
Who are stronger than Jedi in Star Wars?
Father is the oldest and most powerful being in all Star Wars entities, including the Jedi. No one has a greater knowledge of the Force than Father. He can shape-shift, teleport across the galaxy in seconds, and hold lightsabers by their blade without injury.
Did Luke surpass Anakin in power?
Anakin is more powerful because all of his formal training and experience in war trump anything Luke has ever accomplished through his training.
Jedi are warriors who keep peace in the Star Wars universe. They all have different supernatural capacities, but some are more powerful than others. Most fans of this fictional series admit that Yoda is the most powerful Jedi in Star Wars.
Legit.ng listed Hollywood actors who regret working with Marvel. Some actors have openly shared their disappointment in their roles in Marvel movies and TV series.
Although Marvel might be one of the world's best movie and TV production companies, some have not had a good experience with the firm. Find out why some actors were not contented with their experiences at this film production company.
Source: Legit.ng