Nadia Buari biography: age, parents, husband, children, net worth
The gorgeous actress Nadia Buari has a lot of admirers who appreciate her talent. She is often the subject of news and speculations. Here, you can read the full biography of this superstar and find out things about her that you were never aware of! We present to you – the exciting Nadia Buari biography!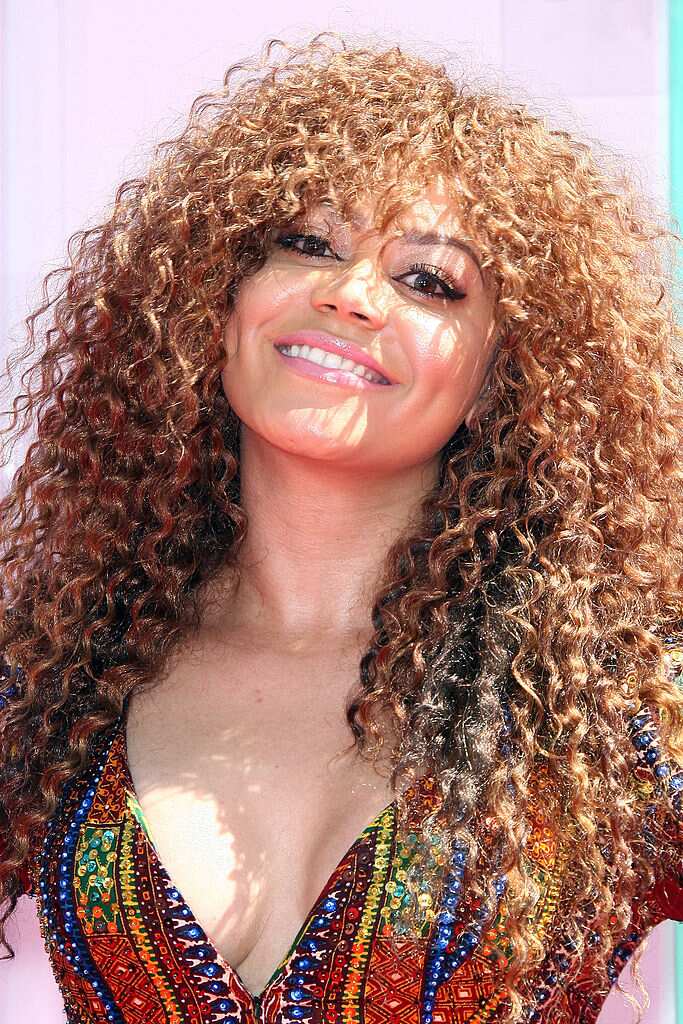 Every time the beautiful actress appears on the screen, she really lights up the space around her. She has not only starred in Ghanaian productions but has also played roles in Nigerian movies as well. The biography of Nadia Buari is full of ups and downs, and it is really inspiring for those who would like to be a recognizable actor like her. Read about how she achieved her great success!
Profile summary
Birth name: Omotola Jalade
Date of birth: November 21, 1982
Birthplace: Sekondi-Takoradi, Ghana
Age: 38 years old (as of 2020)
Birth sign: Scorpio
Occupation: Actress
Nadia Buari biography
She was born on November 21, 1982 in Sekondi-Takoradi, Ghana. As of 2020, Nadia Buari age is 38 years old.
Her biological father is from Lebanon. Her father separated from her mother, a beautician from Ghana named Hajia Buari. Hajia later married Alhaji Sidiku Buari, who raised Nadia as his own child and adopted her.
Her stepfather had a lot of talents. He was not just a musician, but also producer and president of MUSIGHA, where he worked for eight years. Later, he took up the position of the vice-president of IFM (International Federation of Musicians). His multiple jobs and abilities had a huge impact on Nadia.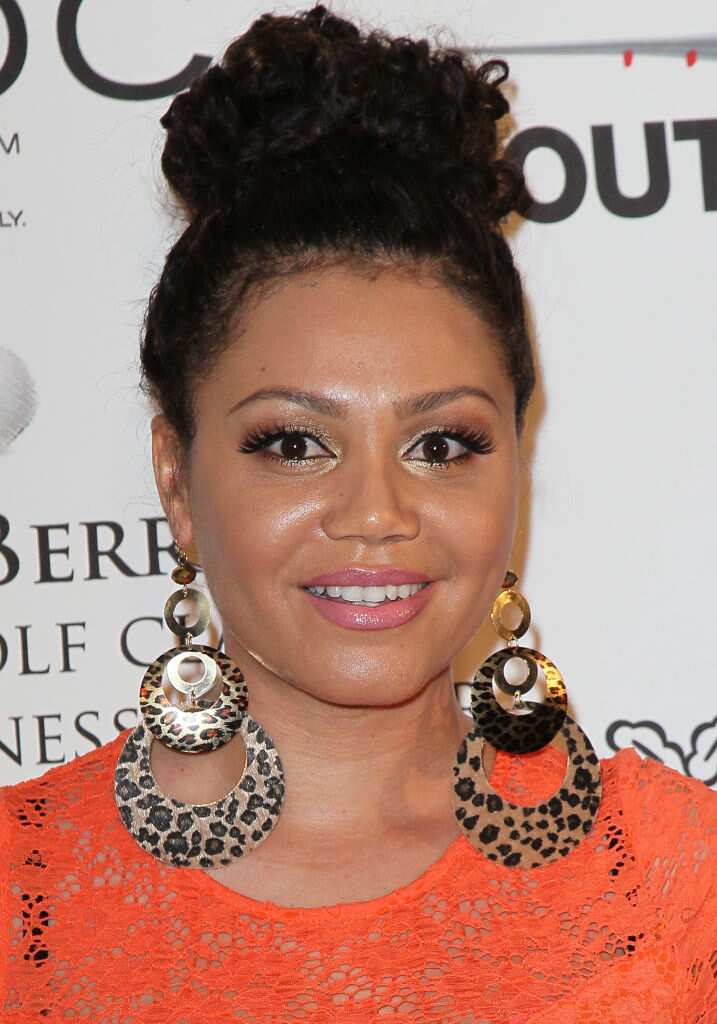 She decided to follow her stepfather's footsteps and made a firm decision to be involved in the entertainment industry. Throughout her young school years, she took part in school dancing and drama clubs.
For her high school education, she went to Mfantsiman Girls. To improve her entertainment skills, she studied Fine Arts at the University of Ghana, Legon, from which she graduated with a BFA degree in Fine Arts.
The secret to her success, as she has mentioned before, is self-motivation. Encouraging herself greatly helped her at the beginning of her career.
Career
Her acting career started in 2005, when she debuted on Ghanaian national television. Her first series was called "Games People Play", and it came out in late 2005. This role kick-started her career and earned her a nomination for "Best Actress".
The first big movie that she featured in was "Mummy's Daughter". Afterwards, her career blossomed even more, and she got a role in the movie "Beyonce – The President's Daughter." This role made her a national star and proved to everyone that she is really talented.
After she made a lot of noise in the Ghallywood movie industry, Buari decided to move to Nollywood and work as an actress in Nigeria. Her big move happened in 2008.
The breakthrough role that made the actress famous and highly demanded in Nollywood was in the movie "Beyonce and Rihanna", where she played Beyonce, and the famous Nigerian actress Omotola Jalade-Ekeinde appeared alongside her as Rihanna.
As of today, she has acted in more than forty movies. Some of the most popular films that she was featured in include, "Beyonce and Rihanna", "Behind a Smile" and "Hot Romance", as well as "Beauty and the Beast", "Rough Rider", "Single and Married", and "Holding Hope".
A few of her most remarkable movies also featured the Nigerian actor Jim Iyke.
She has been awarded for her hard work many times. For instance, she received two prestigious nominations for "Best Actress" at the African Movie Academy award ceremony and won the "Pan African Actress" at the Nigerian Entertainment Awards, which were held in New York in 2013.
Apart from being an actress, she is also a movie producer – in 2013, she released a movie of her own, called "The Diary of Imogen Brown".
This production gained huge popularity among Nigerians and Ghanaians. Buari was even given a special recognition award at the African Magic Viewers' Choice Awards in 2014 held in Accra, Ghana. Viewers appreciated how much work she had put into making her own movie.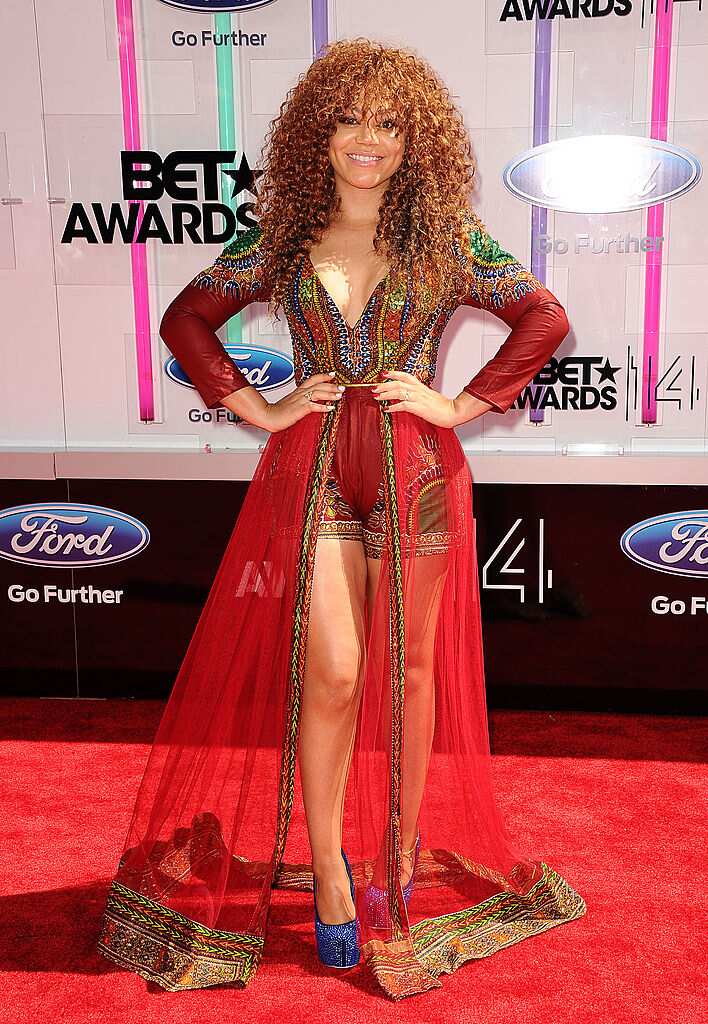 Movies
The actress has starred in the following:
2018 - HashTag as Melody
2017 - American Driver
2016 - Million Dollar Baby 2
2016 - Million Dollar Baby 3
2014 - Million Dollar Baby
2011 - Sacred Lies as Yvonne
2011 - Sacred Lies 2 as Yvonne
2011 - Sacred Lies 3 as Yvonne
2011 - Sacred Lies 4 as Yvonne
2010 - Chelsea
2010 - Chelsea 2
2010 - Chelsea 3
2009 - Love, Lies and Murder
2009 - Love, Lies and Murder 2
2009 - My Last Ambition as Nelly
2009 - My Last Ambition 2 as Nelly
2008 - Beauty and the Beast
2008 - Beauty and the Beast 2
2008 - Beauty and the Beast 3
2008 - Beyonce & Rihanna
2008 - Beyonce & Rihanna 2
2008 - Hidden Treasure as Liza
2008 - Hidden Treasure 2 as Liza
2008 - Playboy as Sidi
2008 - Playboy 2 as Sidi
2008 - Tomorrow Must Wait
2008 - Tomorrow Must Wait 2
2008 - Tomorrow Must Wait 3
2008 - Wicked Intentions
2008 - Wicked Intentions 2
2007 - American Boy
2007 - American Boy 2
2007 - In the Eyes of My Husband as Jasmine
2007 - In the Eyes of My Husband 2 as Jasmine
2007 - In the Eyes of My Husband 3 as Jasmine
2007 - Slave to Lust
2007 - Slave to Lust 2
2006 - Beyonce: The President's Daughter
2006 - Beyonce 2: The President's Daughter
2006 - Darkness of Sorrow
2006 - Darkness of Sorrow 2
2006 - Mummy's Daughter
2006 - Mummy's Daughter 2
2006 - The Return of Beyonce
2006 - The Return of Beyonce 2
Now, let's talk about her personal life: Is she married, and what about Nadia Buari kids?
Love life
There have been a lot of discussions and speculations about the actress's personal life. People believe that someone as beautiful and as talented as her needs to have a man who is worth her. In January 2014, rumors about her romantic relationship with fellow actor Jim Iyke were all over the media.
Things became even more heated when Jim Iyke reportedly proposed to her in March 2014, and the entire acting community was waiting for their gorgeous wedding and to see Nadia Buari wedding pictures. Unfortunately, the union was not as stable as it seemed to be, so the wedding did not happen in the end. They split up due to a lot of differences.
Is Nadia Buari married?
Yes, she is married, but not much is known about Nadia Buari husband, as the actress keeps her private life private.
Nadia Buari children
In February 2015, news that the actress had become a mother struck the media. It was reported that Nadia gave birth to little twin girls in the United States. The actress was aware that the media would want as much information as possible about her children and tried her best to protect them from the outlets by refusing to share anything about them.
Still, fans suggested some theories about Nadia Buari twin daughters. Some people were certain that they were born prematurely, because in December 2014, when photos of Nadia were released, there were no signs of pregnancy. But of course, the biggest concern that bothered fans was the identity of the father of Nadia Buari twins.
People assumed that Nadia Buari babies were Jim Iyke's, but this was quickly denied. Another person that Buari reportedly dated was the famous Ghanaian footballer Michael Essien, but these rumors were also dispelled.
In 2017 and 2018, she gave birth to two more girls, making the number of Nadi Huari kids 4.
The actress is known in Nollywood and Ghanaian movie circles as a very private person, who does not share a lot of her life with her fans and the media. This is why it is impossible to find photos of Nadia Buari and husband on the internet.
According to the actress, she keeps her personal life away from the media because she feels her four children are too young and innocent to be exposed to the media.
"It was my choice. People know me as a character on the screen but behind the scene, I am Nadia Buari. I am not a reality star, that's not what I introduced to the world. I introduced a character so I feel like there is always supposed to be a border between my private and public life. It's a personal choice. Now I feel my children are too young and I don't know when they will ever be ready for this. They are innocent and don't even understand the media and everything that comes with it. It will be so unfair to put them out there when they haven't asked for it. I am just respecting the fact that they are very innocent"
Net worth
Her net worth as of 2020 is guesstimated at $800,000.
Hopefully, you learnt something new about the amazing actress that is Nadia Buari. She is not only an entertainer but also a proud mother of four.
READ ALSO: Regina Daniels: Nigerian actress biography
Legit.ng recently reported about the life of Regina Daniels, a Nigerian actress well known for her roles in Broken Chakkels, Hand of Fate 2, and Brave Mind. The actress, who is just 20 years old (as of 2020), is one of the biggest icons in the Nigerian entertainment industry.
At just 20 years old, Regina Daniels has managed to become one of the biggest and most popular actresses, not only in Nigeria but also all over the world.
Source: Legit.ng