Lorrie Morgan's spouse timeline: how many times has she been married?
Who is Lorrie Morgan's spouse? Lorrie Morgan is a well-known country music singer who made her debut in 1979. Her impeccable career has seen her win numerous awards and achievements over the years. Apart from music, her personal life has been a major topic of discussion among her fans. Do you know that the singer has been married six times?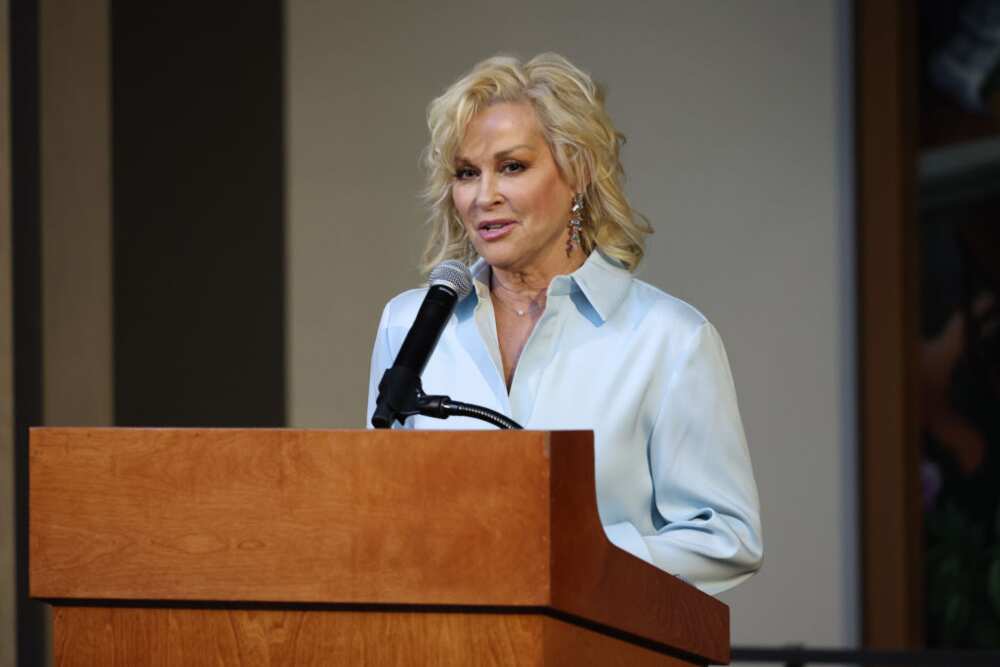 Lorrie Morgan is one of the best singers, having mastered her niche, country music. However, her love life over the years seems far from perfect. The famous singer has been married to six different men, including a bus driver.
Who is Lorrie Morgan?
Loretta Lynn Morgan has been a star since birth. She has earned recognition and respect among the great country music singers. Artists in the country music scene consider her a star who has topped the country music charts for decades.
The famous musician was born on 27 June 1959 in Nashville, Tennessee. She is 63 years old as of January 2023 and her zodiac sign is Cancer. She is the fifth born of the late country music singer George Morgan and the late Anastasia "Anna" Paridon.
Who is Lorrie Morgan's spouse?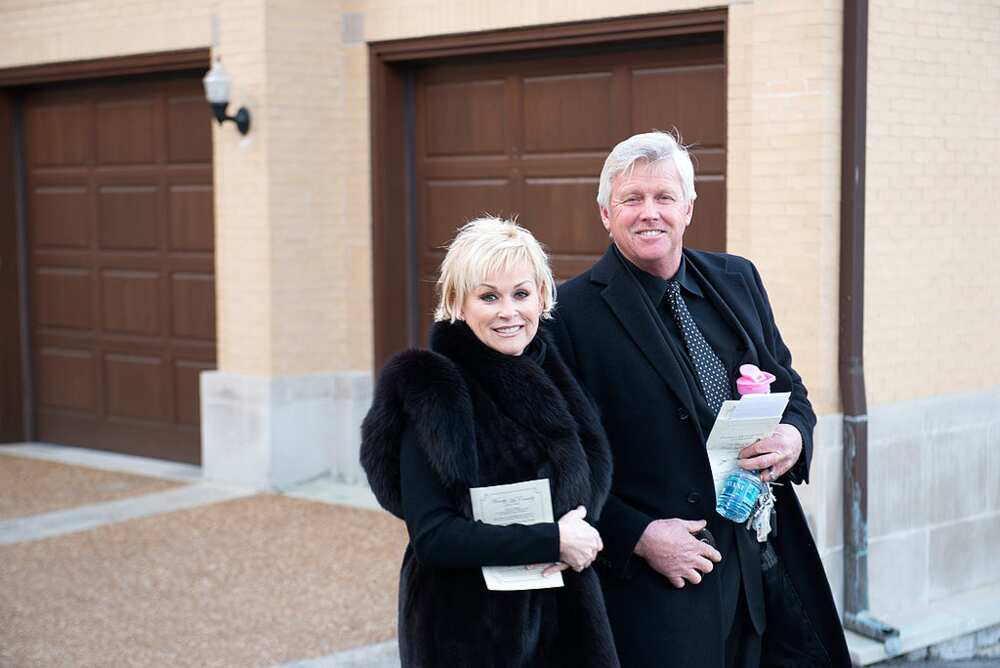 Who is Lorrie Morgan married to? The country music singer is currently married to Randy White. Randy is a businessman in Tennessee. The two tied said 'I do' in a secret beachside ceremony in September 2010.
Randy White and Lorrie Morgan have been married for over a decade and seem to be going strong. They seem inseparable and often post each other on their social media platforms.
Lorrie Morgan's husband's timeline
Randy White is not Lorrie's first husband. The country music star's love life has been a rollercoaster. Before Randy, the singer had been married five times. Here are the ex-husbands of Lorrie Morgan.
1979 - 1980: Ron Gaddis and Lorrie Morgan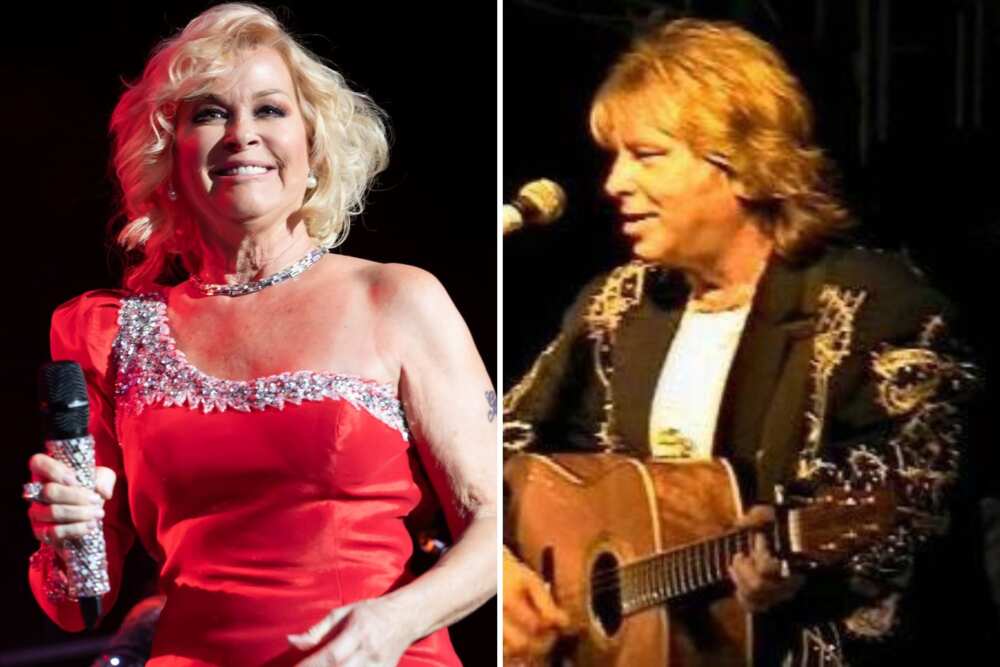 Ron Gaddis, a member of George Jones band, was Lorrie's first husband. The two tied the knot in 1979 and were blessed with a baby girl called Morgan Anastasia Gaddis. Lorrie Morgan's marriage to Ron was short-lived, as the couple divorced in 19980.
November 1986 - May 1989: Keith Whitley and Lorrie Morgan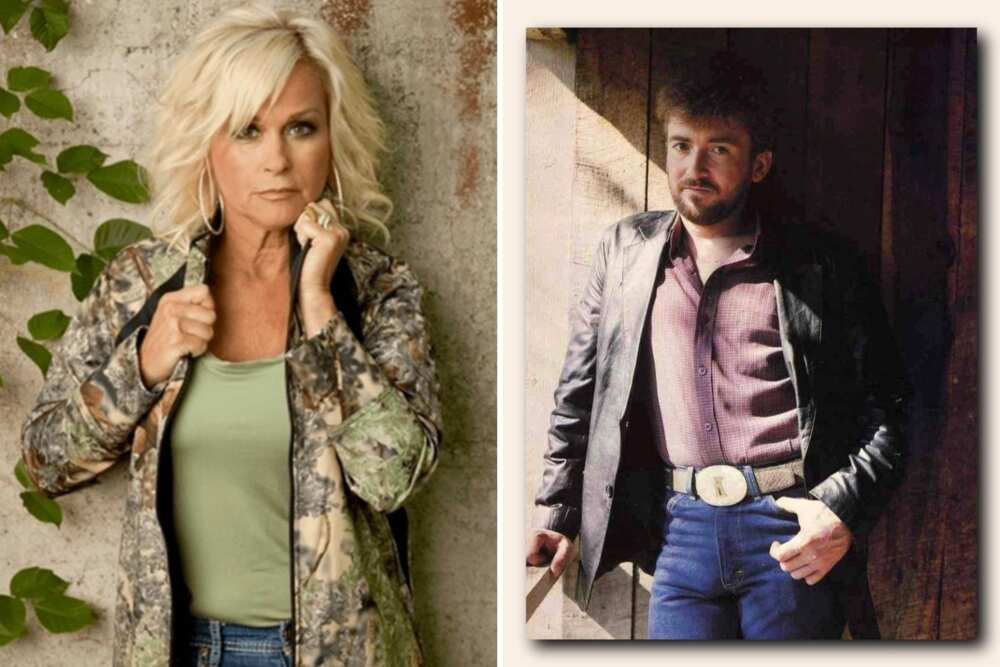 Morgan and Whitley tied the knot in May 1986, becoming one of country music's most influential power couples. A year after they married, they welcomed a son called Jesse Keith Whitley.
Unfortunately, at 33 years, Whitely tragically passed on in 1989 from alcohol poisoning. The songbird was heartbroken, but she kept his memory alive by performing his hit song, Don't Close Your Eyes, during a concert on Austin City Limits.
The country music singer and family honoured Keith in 2019 when they hosted a concert at the Country Music Hall of Fame and Museum. The concert featured other artists. She also touched on Whitley's battle with alcoholism in her autobiography Forever Yours, Faithfully: My Love Story.
October 1991 - 1993: Brad Thompson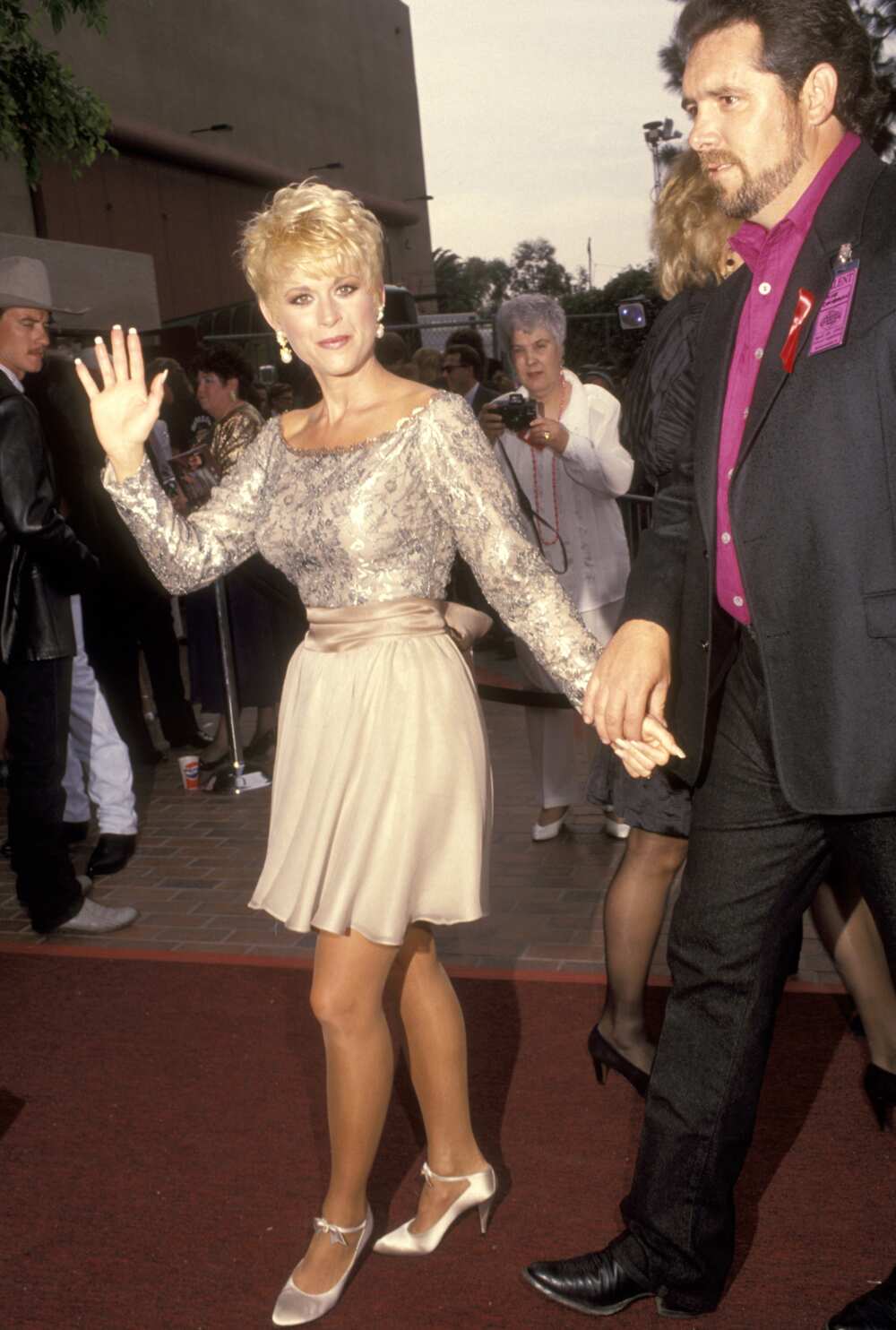 The country singer moved on from Keith's death and married Brand Thomson briefly in 1991. Brad was a bus driver for Clint Back until 1993. The relationship did not last, and the two went their separate ways.
November 1996 - 1999: Jon Randal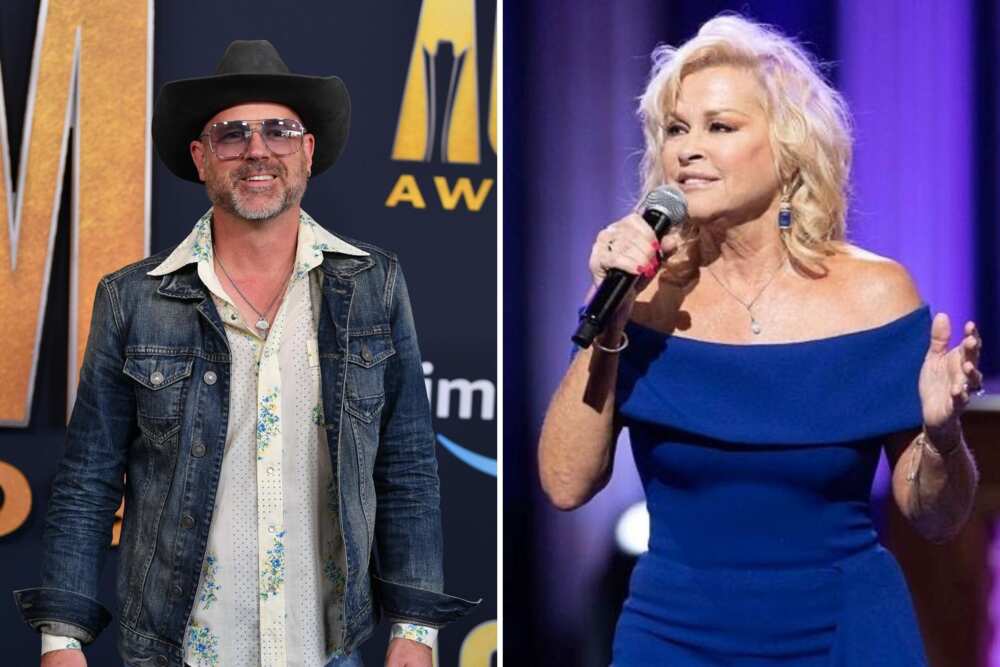 1996, Jon Randal became Lorrie's fourth husband when the two got married. Jon is a country singer, songwriter, and record producer. Unfortunately, just like her previous marriages, this one did not last long. The two separated after three years.
September 2001 - October 2007: Sammy Kershaw and Lorrie Morgan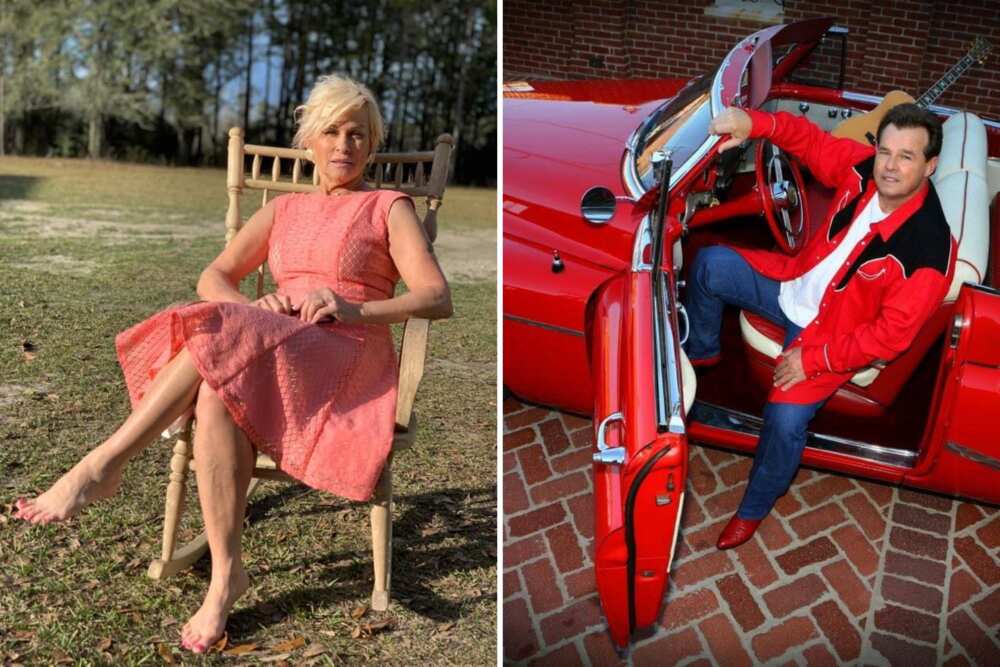 In 2001, the singer married Sammy Kershaw. The couple had a public announcement on TV when they got engaged a week after Kershaw's divorce was confirmed. The marriage was on the rocks leading to their first separation in 2013. This was after an argument that saw them get temporary protection orders against each other. The tow finally got divorced in 2017 after six years.
Is Lorrie Morgan still married?
The singer is still married to her sixth husband, Randy White. She seems to have found her soul mate after her five previous marriages.
Who is Lorrie Morgan married to?
The country music songbird is Randy White, a Tennessee businessman. The two seem strong, having been together for over a decade.
Fast facts about Lorrie Morgan
Who is Lorrie Morgan? She is a famous country music singer with numerous accolades and other achievements.
What is Lorrie Morgan's most popular song? Her most popular hits song is What Part of No (Don't You Understand) from the album, Watch Me. The song topped the Billboard Hot Country Singles chart for three weeks in 1993.
How old is Lorrie Morgan? The country music star is 63 years old as of January 2023. She was born on 27 June 1959.
Were Lorrie Morgan and Troy Aikman married? The music star dated Aikman, an American footballer, in 1993, but they broke up amicably the same year.
How much is Lorrie Morgan's net worth? According to Celebrity Networth, her net worth is allegedly $6 million as of 2023. She amassed her wealth from her long music career.
How many times has Lorrie Morgan been married? The famous music star has had a turbulent love life. She has been married six times.
Who is Lorrie Morgan married to? The country music songbird is Randy White, a Tennessee businessman. The two seem strong, having been together for over a decade.
Lorrie Morgan's spouse is Randy White, a businessman from Tennessee. He is the country singer's sixth husband, and the two have been married for over a decade. After five marriages, the singer may have found true love as the couple appears happy and stronger.
READ ALSO: Milana Vayntrub's relationship timeline: who has she dated?
Legit.ng published an article on Milana Vayntrub's relationship. Milana is a famous actress and comedian from Uzbekistan. She became famous after dating John Mayer in the early 2000s. She is now known as AT&T Lily Adams after starring in commercials for the telecommunications company.
Milana has starred in many popular TV series, including This Is Us and Out of Office. The actress is very outspoken and is also an activist. Vayntrub is the co-founder of "Can't Do Nothing", an NGO that raises awareness of the refugee crisis in Europe. Although outspoken, she keeps her love and family life private.
Source: Legit.ng