Emily's Ears biography: age, real name, sister, boyfriend
Emily's Ears is an American social media influencer, Instagram model, and YouTuber. She is known for her self-titled YouTube channel, where she posts prank videos and lifestyle vlogs. She is also a member of the Loudegange music group on YouTube, which comprises her siblings.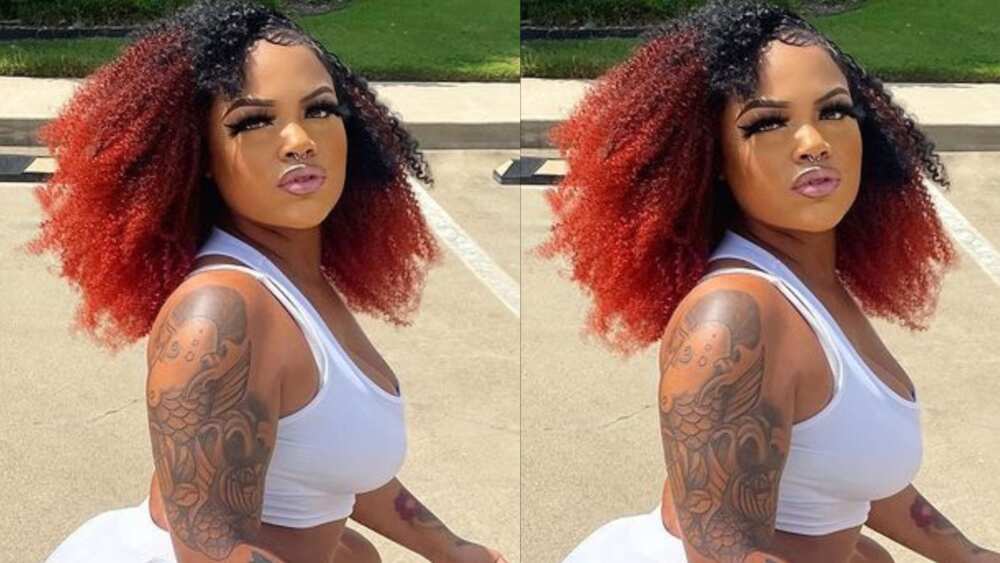 YouTuber Emily's Ears has unique capabilities. Fans are mesmerized by her ability to produce music and create content despite having a hearing impairment. Emily collaborated with her music group Loudegange to release her debut single, Blow Ah Bag, in 2021. This biography reveals more about Emily's Ears' life, including her current and former romantic relationships.
Profile summary
| | |
| --- | --- |
| Real name | Emily Moore |
| Famous as | Emily's Ears |
| Gender | Female |
| Date of birth | 3 December 2002 |
| Age | 20 years old (as of July 2023) |
| Zodiac sign | Sagittarius |
| Place of birth | Baton Rouge, Louisiana, United States |
| Current residence | Baton Rouge, Los Angeles, United States |
| Nationality | American |
| Ethnicity | African-American |
| Religion | Christianity |
| Sexuality | Straight |
| Height | 5'5" (165 cm) |
| Weight | 117 pounds (53 kilograms) |
| Hair color | Black (mostly dyed) |
| Eye color | Dark brown |
| Father | Gregory Moore |
| Mother | Elisabeth Moore |
| Brother | Troy Thomas (aka RichBoy) |
| Sisters | Steph Thomas, Zahara Thomas |
| Marital status | Single |
| Profession | YouTuber, influencer, content creator, and entrepreneur |
| Net worth | $150,000 |
| Sources of income | Content creation and brand endorsements |
| Year active | 2018 to present |
What is Emily's Ears' real name?
Emily's Ears' birth name is Emily Moore. The American YouTuber was born to Gregory and Elisabeth Moore in Baton Rouge, Louisiana, USA.
The social media personality has two sisters and a brother. Their mother, Elisabeth Moore, is their talent manager and a YouTube content creator.
When is Emily's Ears' birthday?
She was born on 3 December 2002, and her zodiac sign is Sagittarius.
How old is Emily's Ears?
Emily's Ears' age is 20 years as of July 2023.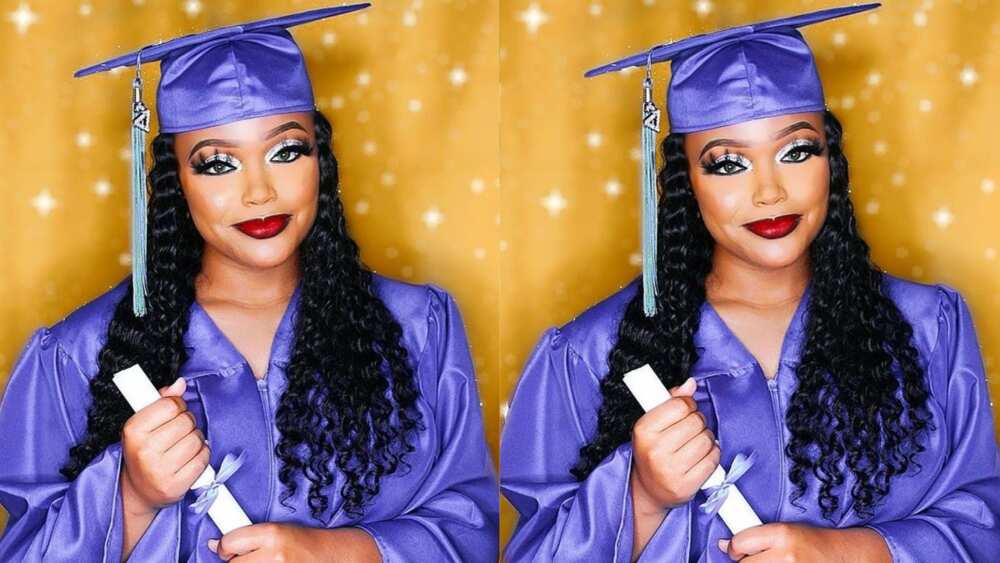 Who is Emily's Ears' sister?
She has two sisters: Steph Thomas and Zahara Thomas. Steph is a YouTuber, influencer, model, and singer in Florida, USA, while Zahara is a circus performer, dancer, and choreographer in Dallas, Texas, USA.
Who is Emily's Ears' brother?
Her brother, Troy Thomas, is a YouTuber and rapper. Fans know him as RichBoy Troy (RBT).
Educational background
The model graduated from high school in May 2021. Her mother revealed that they fought about Emily staying in school multiple times. Despite having a hearing impairment since birth, Emily's Ears has been able to launch career in music and content creation.
Why is Emily's Ears famous?
Emily's Ears rose to fame as a YouTuber, mostly sharing prank videos. Before this, she made dancing videos with her friend Adrian (Smurftz). They launched the Adrian and Emily web group in 2018 and split in 2019.
The pair went their separate ways following a heated argument on Instagram Live. Since then, Emily has been creating content on her YouTube channel using the stage name Emily's Ears.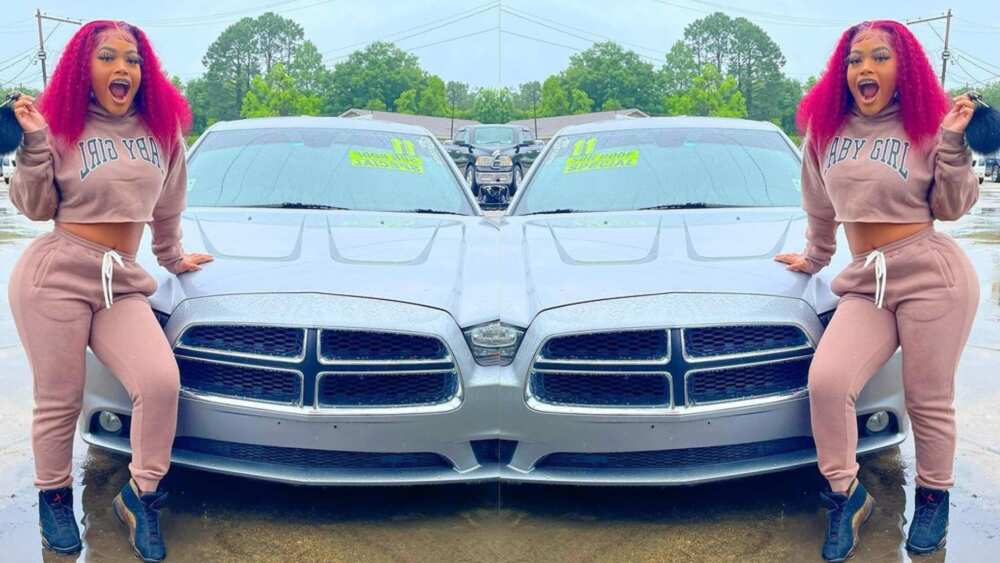 The internet star has over 740K subscribers and more than 64 million views on her YouTube channel. She shares pranks, comedy videos, lifestyle vlogs, and hair and beauty tutorials. Some of her most famous videos are those she made with her ex-boyfriends, Jay and Kadin Oneekgg.
Emily's Ears is also part of the Moore family YouTube channel called Loudegange, which includes her sister Steph and brother Troy. The siblings make music and create content for Instagram and YouTube, and their mother, Elisabeth, manages the group.
Additionally, Emily is an Instagram model and TikToker. She is an ambassador for multiple brands, including Fashion Nova, Flat Tummy Co, and Jurllyshe.
Influencer Emily's Ears' IG account has 1.8 million followers, while her TikTok page has over 175K followers and 3.1 million likes as of writing.
What is Emily's Ears' net worth?
According to National Today, the YouTuber's net worth is about $150,000. Emily's Ears earns her money from her YouTube channel and brand partnerships.
Who is Emily's Ears' boyfriend?
The YouTuber revealed her new boyfriend, Cornelius, on TikTok in July 2022. She even introduced him to her family. Emily's Ears refrains from sharing more information about him. She has kept her dating life private since breaking up with Kadin Oneekgg.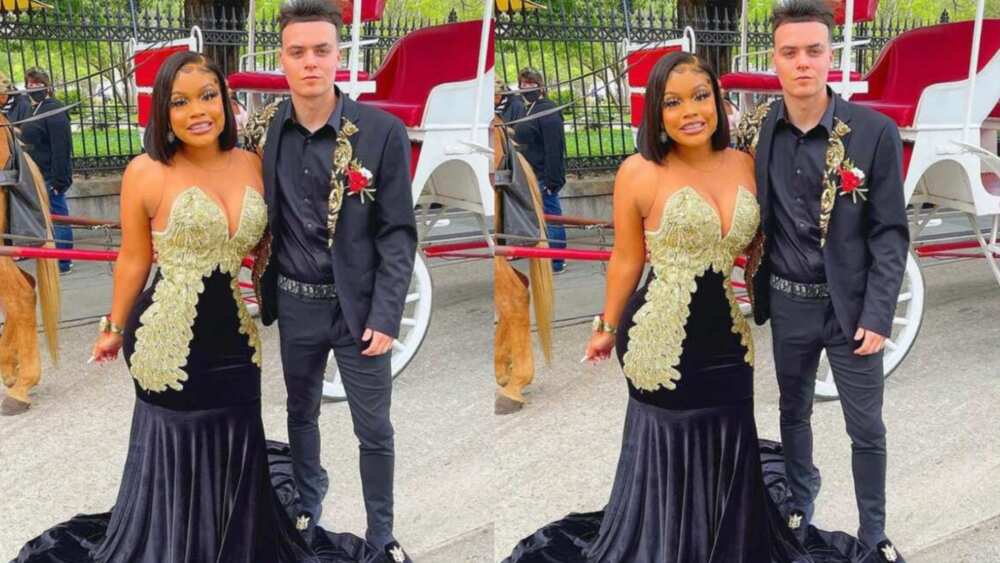 Did Emily's Ears have a baby?
Emily's Ears has never had a child, but she often shares pictures of her nephew on Instagram. Emily's Ears and ex-boyfriend Kadin Oneekgg (Instagram star) pranked YouTube fans in April 2022 with a pregnancy announcement. Fans believed the prank because she had gained weight. It turned out Emily's Ears was not expecting a baby.
What happened between Emily's Ears and Kadin Oneekgg?
They began seeing each other in 2020 and got engaged in December 2021. Emily's Ears announced on 26 June 2022 that they had broken up for good because he was mean.
Moreover, Emily's Ears claimed the Instagram star kicked her out of their shared house when she returned to her mum's house. Kadin is yet to give his side of the story.
Before Kadin, Emily's Ears dated YouTube content creator Jay (aka BadKidJay) between October 2019 and March 2020. Jay and Bad Kid Mykel were members of The Bad Kids. The two also collaborated on YouTube videos and produced rap music together.
Is Emily's ears deaf?
Emily uses hearing aids because her ears have had a 58-decibel hearing loss since childhood. She was diagnosed with hearing impairment in both ears when she was nine months old.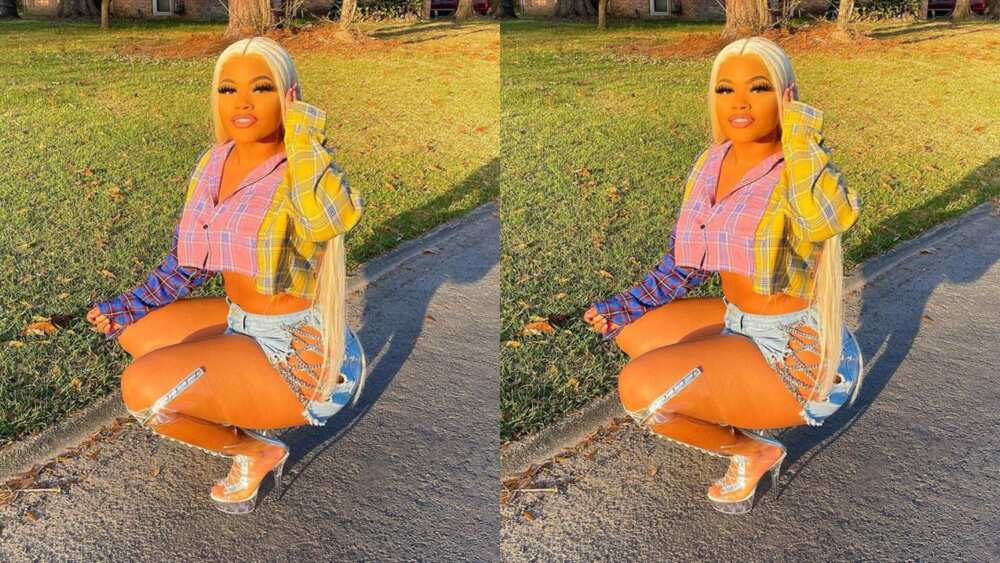 One of her ears listens a little while the other can't hear. Her family's YouTube channel covered her struggle with her hearing impairment. This improved her self-esteem and helped her accept it.
How tall is Emily's Ears?
She is 5'5" tall and weighs about 117 pounds.
Is Emily Ears a boy?
The American YouTuber is female and heterosexual. Her real name is Emily Moore, but many know her as Emily's Ears.
Facts about Emily's Ears
She released her first single, Blow Ah Bag, in 2021.
She loves to travel, do photoshoots, and make videos.
She posts images of herself modeling in beautiful ensembles on Instagram.
She launched her brand, Eunoia, at a young age.
She believes in God. Her Instagram bio says, "I'm nothing without God."
American YouTuber Emily's Ears is famous for her pranks on her channel and her family's channel. She inspires those who feel disheartened due to physical impairment to rise and chase their dreams.
Legit.ng published King Cid's biography. The American YouTuber shares funny vlogs on TikTok and plays amateur basketball for fun.
Cid created two YouTube challenges, "Last to Get Knocked Out" and "Smash or Pass." He makes content by doing the challenge on the streets with the public.
Source: Legit.ng