75 fun activities to do with friends both at home and outside
Humans are social beings, and having a good time with friends is one way of socialising. Spending time with friends is a great way to bond and strengthen your relationship. You can do many fun activities, from fun nights to adrenaline-filled adventures. Discover some of the fun activities you can do with friends both at home and outside.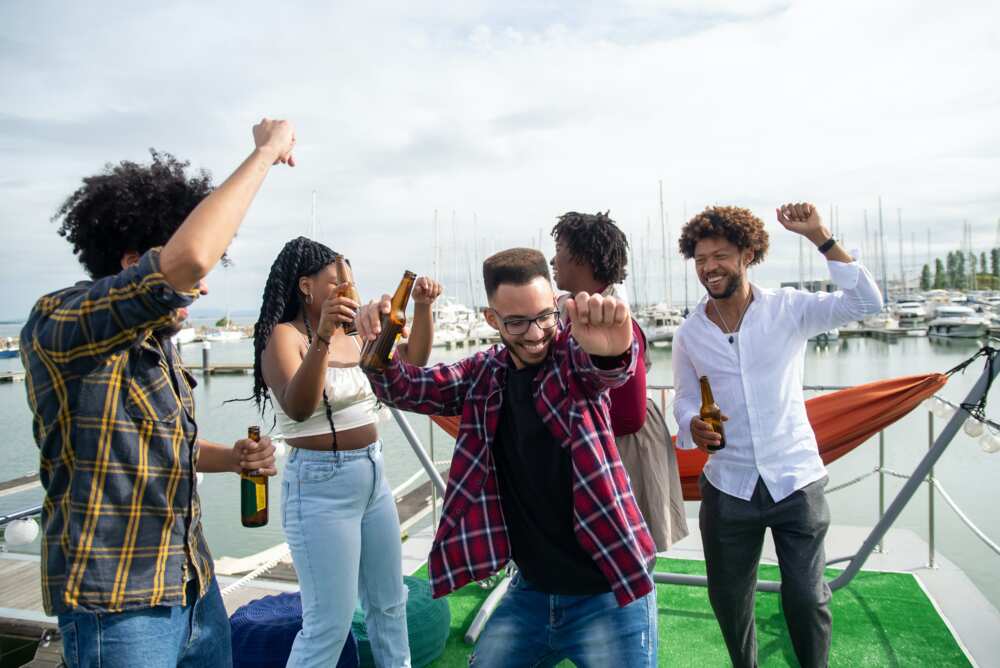 Spending time with friends is an excellent way to distress and build rapport with them. For this to happen, it is important to be intentional regarding these activities, as planning is required. The list of fun activities you and your friends can engage in indoors and outdoors is endless. The most important thing is for everyone to bring their fun spirit and go with the flow.
75 fun activities to do with friends
The best moments in life are often shared with people you love, such as your family and friends. Here are fun activities you can co with your pals.
1. Hit the club
This is one of the most popular fun things to do with your friends. It doesn't need much planning and the weekends are the best.
2. Plan a camping trip
When looking for what to do when bored with friends, you can never go wrong with camping. Bond and enjoy nature away from city's disruptions with your buddies.
3. Go for a swim
Swimming with friends is a great activity for summer. Look for a pool in your area or a safe lake and take a dip with your pals.
4. Go ziplining
One of the fun things to do with friends is fly down a zipline. This is an ideal activity for adrenaline junkies and risk takers.
5. Binge-watch a TV show that aired when you were younger
What's a better way to spend your time than to take a trip down memory lane? This is a great way to bond with your childhood friends.
6. Have a Potluck dinner
A Potluck is an excellent reason to gather your friends since the main aim is to eat. It's a money saver and gets the pressure off the host.
7. Organise a roast
One of the things to do when bored with friends is laughing together. Ensure your friendship is solid and everyone has a sense of humour to avoid fallouts.
8. Play a round of golf
Playing golf is one of the fun things to do with your friends if you love the outdoors. It could be a mini golf or the main golf as long as everyone brings their competitive selves.
9. Go on a spa day
Nothing is more relaxing than a spa day with your pals. Contrary to the belief that spas are for ladies, guys can enjoy them too.
10. Go fruit picking
Fruit picking is one of the things to do with your friends, especially if you live near a farm. You can enjoy some fruit cocktails later as you recount the day.
11. Learn a new skill
Learning a new skill is a great activity to do with a friend. It can be a new language or how to play an instrument.
12. Try a go-kart race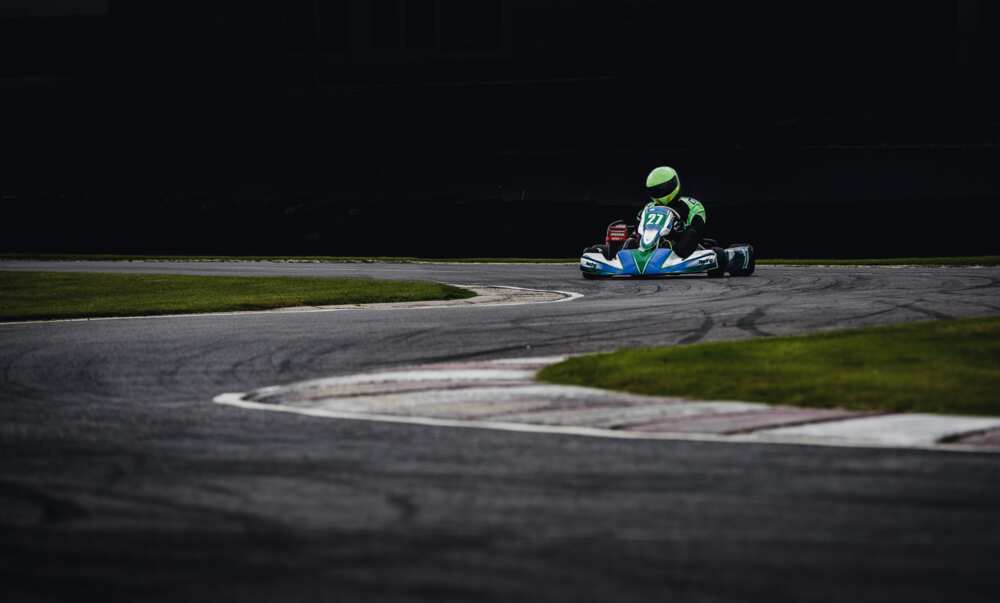 Go-karting is a fantastic adrenalin-rush activity you can do with your pals. Channel your inner racers and outdo each other in an entire race.
13. Go to a concert
Concerts are a great way to have fun, especially when your favourite band performs. Park concerts are better as they are affordable or sometimes free of charge.
14. Go for an open mic night
This is a good place to go with your friends in the theme of live music. You don't have to travel far, but you can look out for your local bar hosting one.
15. Taking painting lessons
Painting is a great activity to do with your friends. You can paint your favourite things and take them home after.
16. Visit the local museum
Going to the local museum is a great activity as you explore different things there. It is also not expensive, and you can carry snacks for the trip.
17. Go for a run
Jogging is one of the fun things to do with friends when bored if you guys love to keep fit. You will burn the calories and bond with your pals at the same time.
18. Create a music playlist
This is a great indoor activity with your buddies. You can start with old school all the way to the latest music.
19. Wine tasting
This can take place in a local winery or take a trip to a vineyard out of town. It is an excellent way to bond and get tipsy at the same time.
20. Go fishing
Fishing is a super activity for guys, although even ladies can participate. You will have a great conversation and some protein to take home.
21. Take a road trip
Going for long drives is refreshing as you enjoy the scenery on the road. Take a road trip and make it random to add to the adventure.
22. Go for a picnic
Picnics are simple to plan and cost-effective. All you need is food, drinks and a blanket.
23. Host pizza party
Who doesn't like pizza, especially when you can have all the flavours? Add sodas and some music or a movie to complete the party.
24. Go for a movie
Look out for the latest movie in the theatre and arrange to watch it with your friends. It becomes more interesting if done on a weekend.
25. Go dancing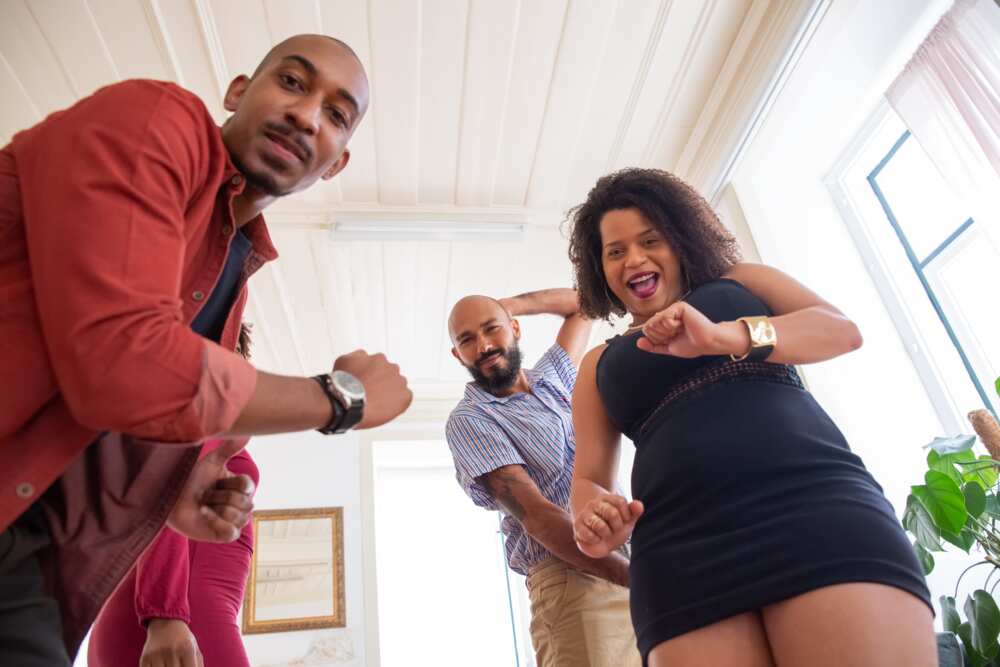 Dancing is a fun activity to take on with your pals. Whether it's salsa, hip-hop, or whichever genre you like, put on your dancing shoes and have fun.
26. Form a book club
This activity is for book lovers. Pick a book you will enjoy and discuss it at the book club.
27. Birdwatching
Birds are beautiful, and what better way to appreciate this beauty than watch them with your pals?
28. Bike riding
You can organise a bike riding activity on the weekends with your friends. A great place to do this is the local park.
29. Organise a cook-off
Having a friendly cook-off is a good way to bond competitively with friends. You also get to eat after it's all said and done.
30. Go shopping
Shopping is not only a good bonding activity, but it's also therapeutic. This is common for women, although men can shop for men's stuff too.
31. Go bowling
Bowling is a fun activity to do with people you love. It will get your adrenalin going even if you are not good at it.
32. Take a rollercoaster ride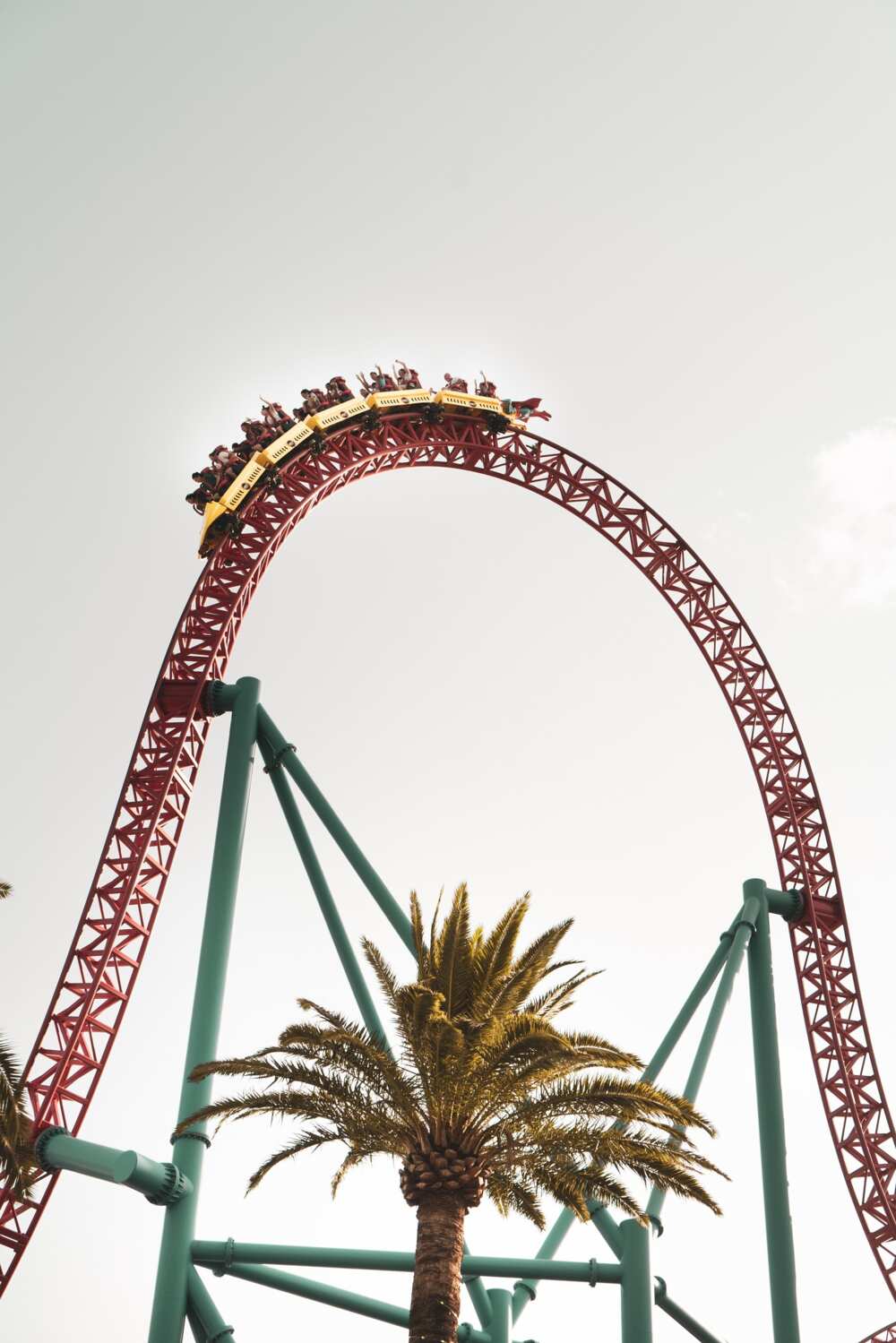 This activity will have you and your friends screaming your lungs out. Let off some steam and pressure with a rollercoaster ride.
33. Play trivia games
Choose a great topic to discuss and have fun answering the questions. Remember to keep the questions light.
34. Try our different cuisines
Food is an excellent reason for friends to meet, and what better way than trying out different cuisines?
35. Go to a comedy show
A comedy is another fun activity to do with friends. You will spend time with them and have a good laugh.
36. Go for karaoke
Take your friends to a karaoke joint and have fun singing to each other.
37. Hit the gym together
Working out together with your friend is a healthy way to bond. You keep fit and socialise at the same time.
38. Go Kayaking
This is a great outdoor activity that is gaining popularity. You can always rent a kayak if you don't have one.
39. Go for a vacation
Vacationing with your friends is one of the common ways to socialise and bond. It is also a reason to escape life's hustles and bustles.
40. Horse back riding
If you live near a stable, take your friends on a horse back riding date. This will allow you to bond as you gallop off the stables.
41. Do some gardening
Gardening is a great activity to bond in a meaningful way. You can plant your favourite plants and come back later for progress.
42. Play board games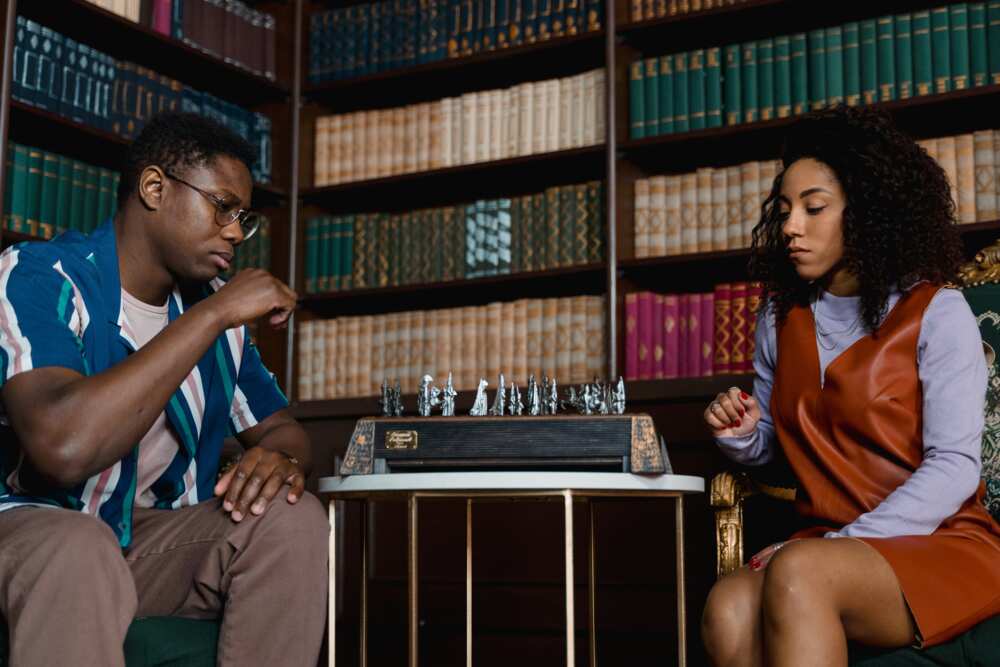 Organise a game night with your pals at home. These board games can be scrabble, chess, monopoly or any other.
43. Go for a coffee or tea date
Coffee dates are not only for couples but for friends too. It can also be a tea date if you prefer tea.
44. Have a pyjama party
This is common, primarily for women. A sleepover chatting, and having snacks is a great way to spend time together.
45. Have an escape room challenge
Engaging in escape room challenges is a great way to spend time with friends. You are required to challenge yourselves as you boost your creativity.
46. Create a vision board together
Friends are great cheering squads and accountability partners regarding goals in life. You can create a vision board together and hold each other accountable.
47. Play video games
This is a great way to spend time together and have fun indoors. Everyone can play video games, unlike the widespread assumption that it is a guy's activity.
48. Hold a house party
Instead of going out to the club, you and your friends can organise a house party. Make sure there is good music, food and drinks.
49. Go for brunch
Going for brunch with your pals is one of the stuff to do with friends. You can go out or host one at home.
50. Go for a photoshoot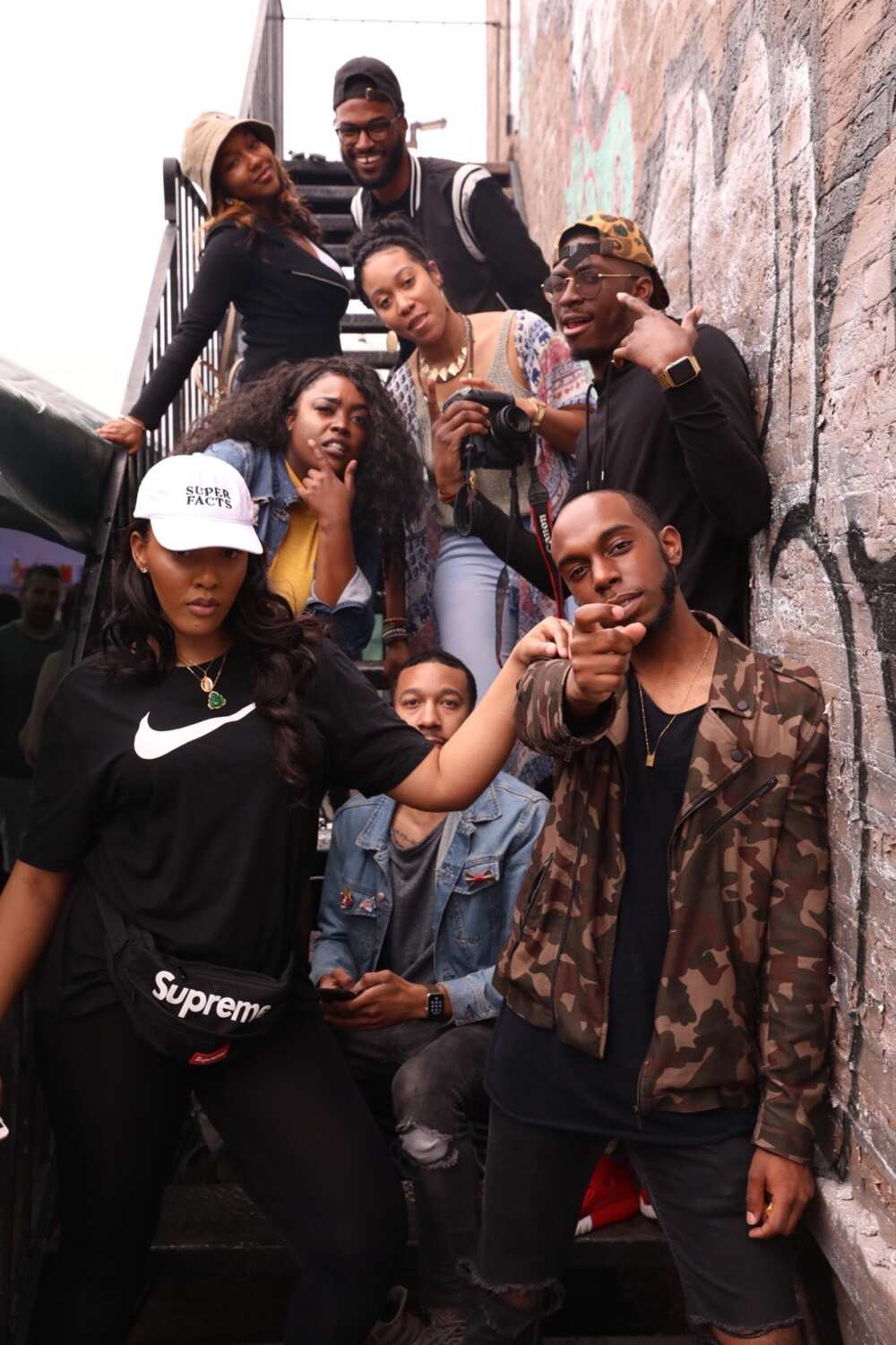 Despite the technology and advanced camera on mobile phones, going for a photoshoot has its charm. Create fun photo memories together for the future.
51. Explore street food
Forget restaurants and hit the street for food sampling. You can visit the local market or another town hosting a street food fair.
52. Go watch a play
Watching stage plays with your pals is fun. Look out for tickets in your local area, and go have a blast.
53. Play charades
Charade is the perfect game for a group as it elicits excitement. Enjoy the laughter and shouting as people try to guess things.
54. Make videos together
Making videos with your best friend for social media can be exciting. Enjoy watching them later, and tag your other friends.
55. Try a new restaurant
Although your go-to restaurant always gets it right, you can spice things up and explore a new restaurant with your pals.
56. Organise a BBQ
One of the best ways to entertain friends is by organising a BBQ. Get your grill and steak ready and pop some drinks.
57. Take a hike
Hiking is one of the best outdoor activities, especially with your crew. Pack up some lunch and drinks and go hiking with your mates.
58. Snorkelling
If you live near the sea, you can organise a boat ride and enjoy the underwater scenery.
59. Visit the local game park
A drive to the game park is a great outdoor bonding activity if you enjoy animals. If you're far from one, plan a safari together.
60. Go stargazing out of the city
If you live in a city, chances are you and your friends don't get to enjoy the stars. Change that and head out for a night gaze in an open space.
61. Write letters to each other
There is something about letters that bring people together. You and your pals will enjoy reading them as much as writing to each other.
62. Go to the beach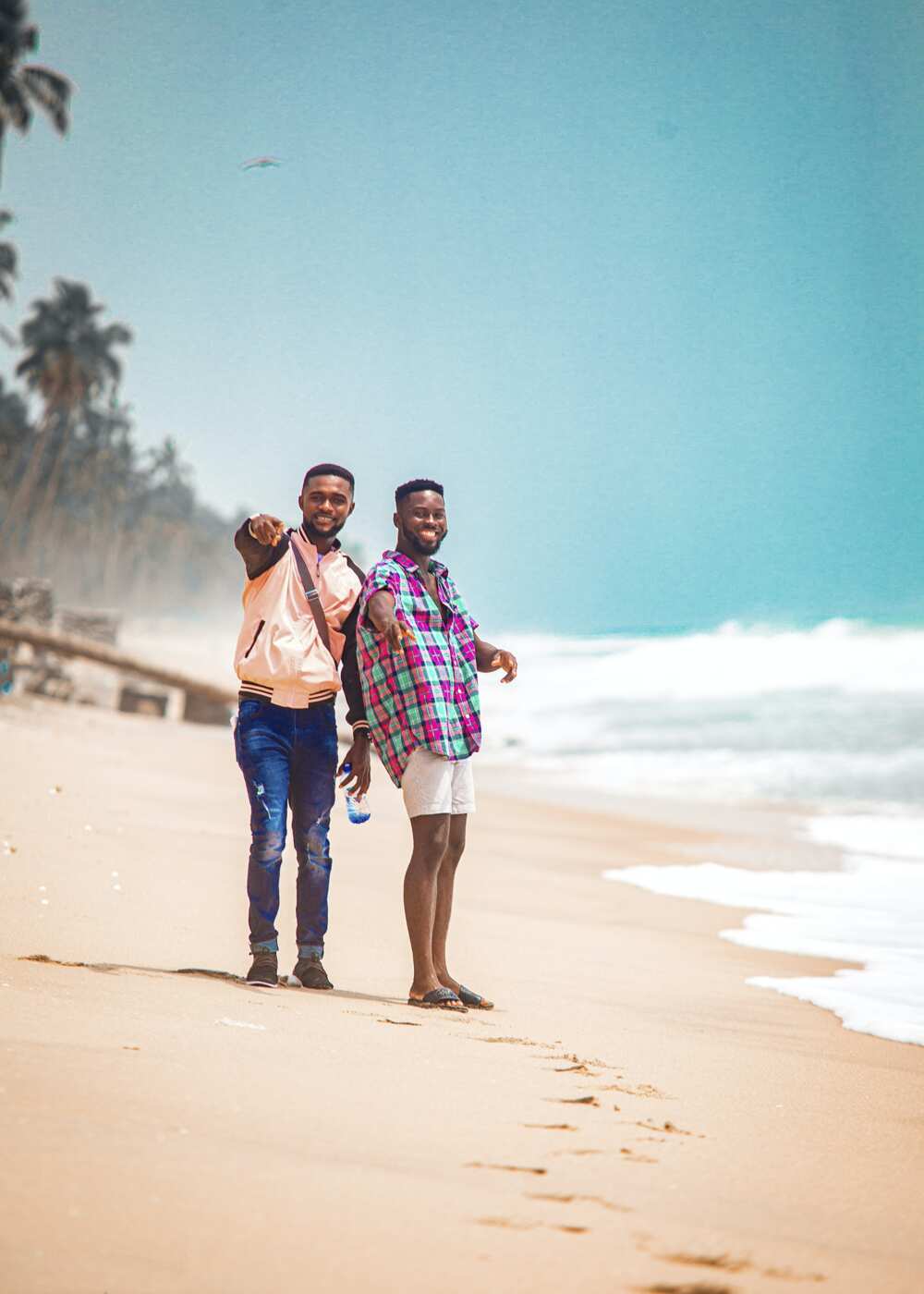 Going to the beach is a good way to hang out with friends. You can swim, walk, or sit and enjoy the waves.
63. Site seeing
This is a great adventure, especially when visiting old towns with history. You will enjoy and appreciate history with your friends.
64. Create a scrapbook
Scrapbooks are great for keeping memories together. Get a colourful book and stick pictures of you and other memorabilia.
65. Try out some art and craft
You and your friends can bring out your creativity with art and crafts. This is a good bonding session, and you might discover a new talent.
66. Volunteer at a charity event
Volunteering with your friends is an excellent way to give back to the community. You also have a good time with your friends doing it.
67. Play a sport
You and your friends can group into teams and play a sport. It could be badminton, tennis or even basketball.
68. Play dress up
This is popular with girls and is an excellent way to spend time together. You can even have your mini fashion runway with your girls.
69. Enrol for a marathon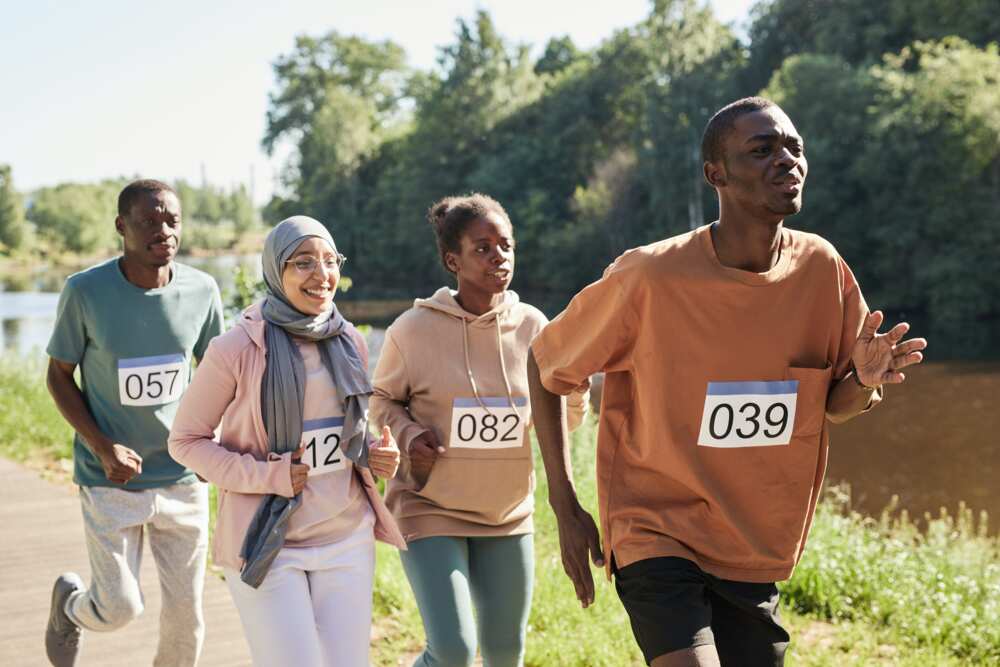 This is a great way to spend time together, and it's even better if you are running for a good course.
70. Play Scavenger hunt
Come up with a scavenger hunt game at your place. You can hide an item and leave clues for everyone to try and find it.
71. Play cards
Playing cards provides an opportunity to have fun with your mates for hours. Award winners and ensure there are lots of snacks and drinks.
72. Listen to a podcast
If you are a fan of podcasts, invite your friends to listen to your favourite one and then discuss the take-homes.
73. Go bungee jumping
This is for the risk-takers who love adventure. Organise with your friends and go bungee jumping at a place near you.
74. Go mountain climbing
Mountain climbing is one of the most exciting and challenging activities. The bonding that takes place physically and emotionally as you climb is immense.
75. Have a bonfire
A bonfire is a great outdoor activity that brings people together. Ensure there are snacks and drinks and chat the night away.
Spending time with friends is one of the ways to kill boredom and escape the monotony of life. It is also a great way to distress and shares memories with them. If you are looking for fun activities to do with friends, there is a lot to choose from. The above are some of the indoor and outdoor activities you can enjoy.
READ ALSO: 53 things to do with your boyfriend: fun ways to spend time together
Legit.ng published an article about things to do with your boyfriend. Keeping things interesting with your boyfriend is important since relationships can get boring. As a woman, you cannot wait for things to change but must take charge. You can do these things with your boyfriend to keep things fun and fresh.
Relationships that succeed are the ones partners try to work on improving them. It is not the responsibility of the man alone to work on the relationship. As a woman, you need to find things to do with your boyfriend so you can spend time together. The activities should be fun for both of you, and this will strengthen your bond and improve communication.
Source: Legit.ng